Michigan Farmers Markets Gluten Free Options
As an Amazon Associate and member of other affiliate programs, I earn from qualifying purchases.
There's a level of excitement and joy when shopping at a Farmers Market. Enjoying fresh food, meeting local merchants and trying new products. Find safe and delicious gluten free options at these Michigan farmers market locations.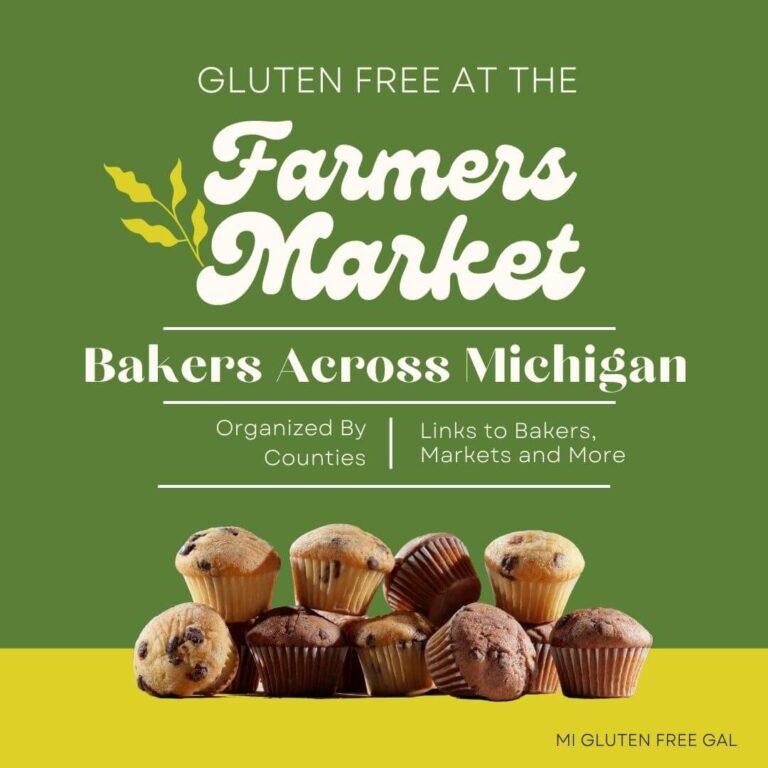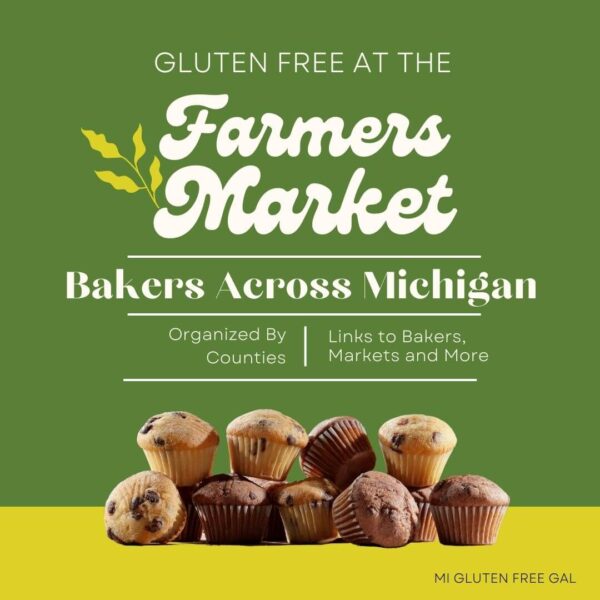 Michigan Farmers Markets and Cottage Food Law
In Michigan, many home bakers participate at local farmers markets under the Cottage Food Law. This law allows bakers and makers to sell products from a kitchen that has not been inspected. However, they must still adhere to labeling laws. Therefore, any item sold at a market should have a complete list of ingredients.
At this time, Michigan does not allow cottage food law businesses to ship their products. (This may soon change.) The law also stipulates that they may not sell to stores, restaurants or coffee shops. Cottage law bakers may take orders and sell direct to the consumer, outside of the market.
I've organized a list according to geographic area, where you can find gluten free baked goods at various Michigan Farmers Markets. All baked goods are made in a dedicated gluten free kitchen, unless otherwise noted. Links to markets take you to their Facebook page, so you can easily get directions.

Kent, Kalamazoo, Muskegon & Ottawa County Farmers Markets
** Real Good Foods (Facebook) – Shared kitchen. Ask them about prep practices.
Rise Authentic Baking – (interview link) gluten free and vegan
Bliss Bakery (Facebook) – grain free and keto items
Gluten Free Sensations (Interview)
Whippin' Good Eats (interview)
NOVA Supernatural Bakery (Website) *Made in shared kitchen
Other Grand Rapids & Kalamazoo Gluten Free Highlights
I always highly recommend visiting Fulton St. Farmers Market in Grand Rapids. It's absolutely amazing. You can get Old World Gluten Free Pierogi at the Kruschinska Farms booth. Then, grab a meal at one of these Grand Rapids restaurants with gluten free options.
For dedicated gluten free baked goods in Grand Rapids/ Kalamazoo, visit the following bakers at their own storefronts.
Rise Authentic Baking, Hall St. Bakery, and find Kind Crumbs products at area stores.
Also follow Gluten Free Sensations and Glo Foods for baked goods near Kalamazoo.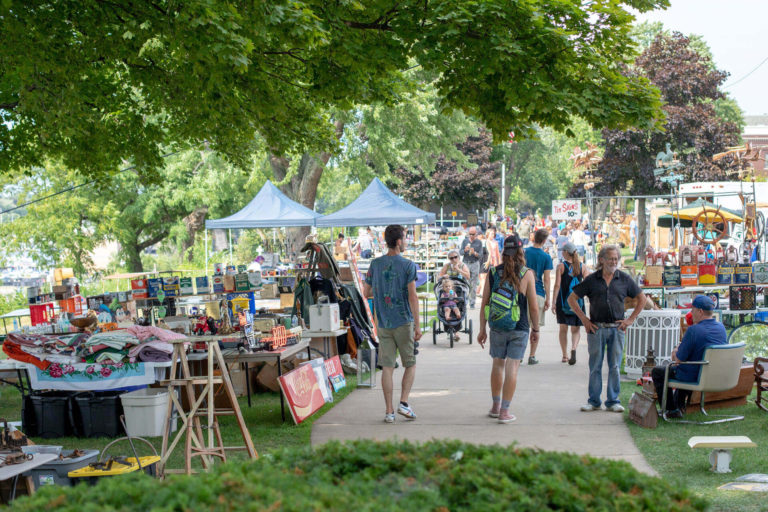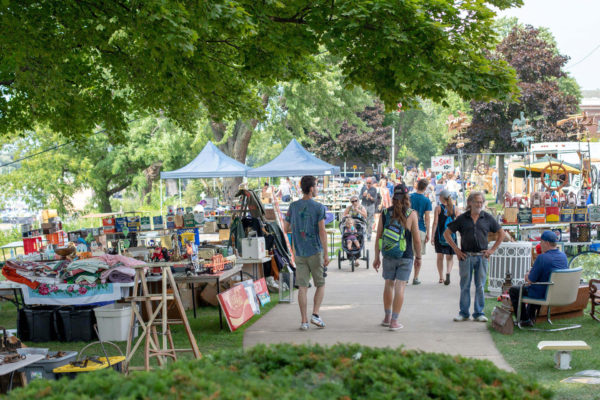 St Joseph and Van Buren County Farmers Markets
**Bake Effect** SHARED KITCHEN (All items for sale are made without wheat)
While you're in town, visit, Silver Beach Pizza in St. Joseph, Mason Jar Cafe in Benton Harbor, Stray Dog Bar & Grill in New Buffalo and The Rage in Niles (100% GF!). All are great places for a gluten free meal.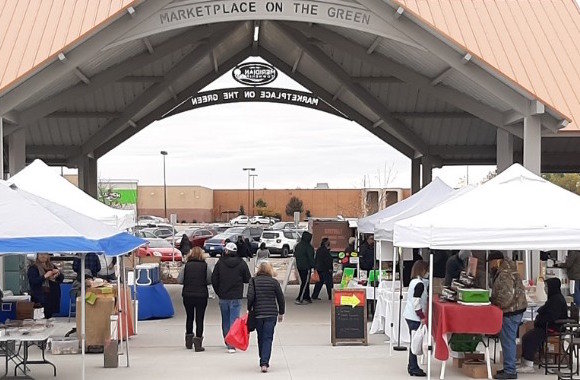 Ionia, Ingham, Eaton, Clinton County Farmers Markets
Golly Gee Gluten Free (interview link) (2022 info)
Gluten Free Rox (interview link)
(Anna's House and Buddy's Pizza are near the Meridian market, and have great GF dining options.)
Meadowview Farms (interview link)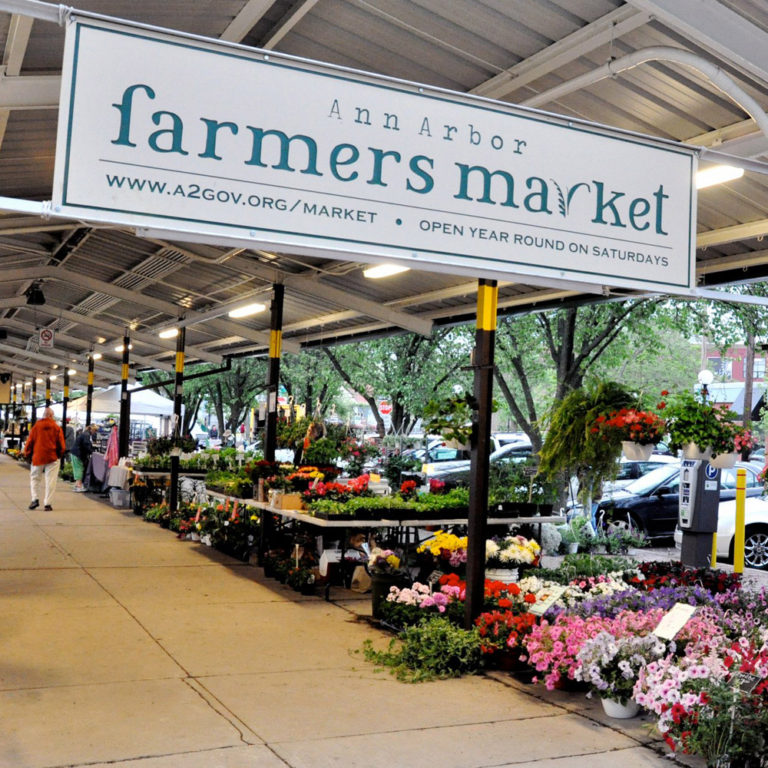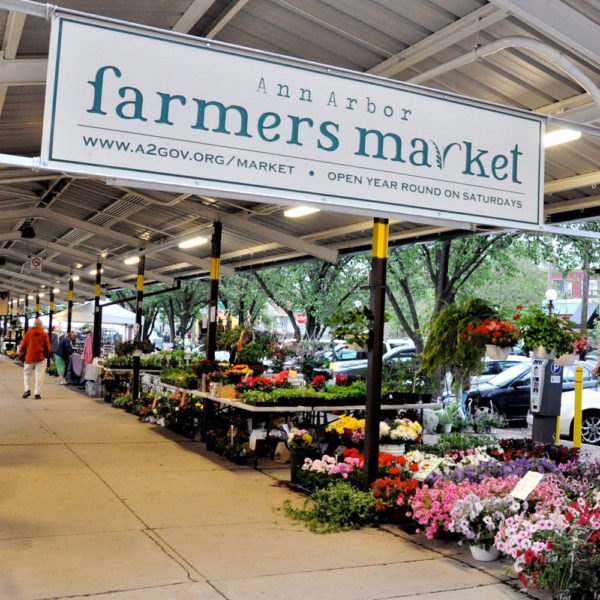 Livingston, Washtenaw & Lenawee County Farmers Markets
Nirit's Gluten Free Bakery (interview link)
Tasty Bakery (interview link)
Nourish Juicery & Kitchen (interview link)
Oakland, Wayne & Macomb County Farmers Markets
Motown Freedom Bakery (website) (uses shared commercial kitchen)
Krafted (interview link)
Nirit's Bakery (interview link) gluten, soy and nut free
The Allergy Table (interview link)
No Sugar Momma (Facbook Page) (gluten and grain free/keto)
(For restaurant options in this area, check out my master Michigan GF dining list.)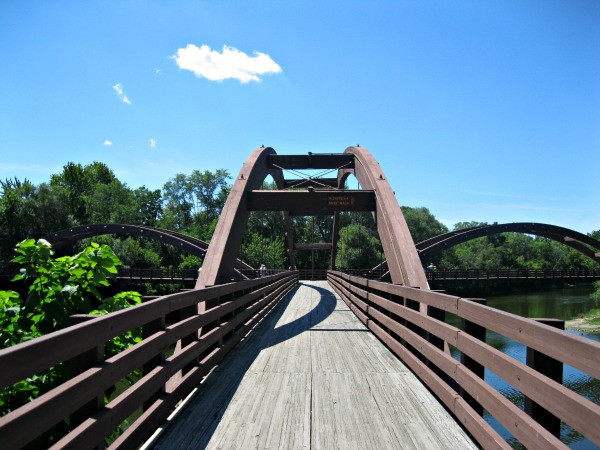 Genesee, Saginaw and Midland County Farmers Markets
Off the Wheaten Path (Interview Link)

Northern Michigan Farmers Markets
Mad's Treats (Facebook Link)
No other markets that I know of with gluten free options. However, I highly recommend visiting Third Coast Bakery in Traverse City. Want dinner too? Check out my Traverse City Dining guide.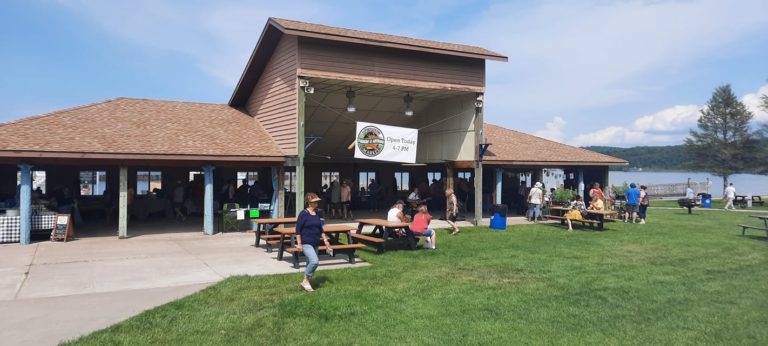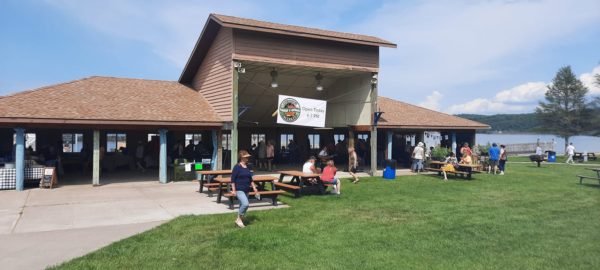 Upper Peninsula Farmers Markets
Dulce Nulla (Interview Link)
How to Find a Local Michigan Farmers Market
Visit the Michigan Farmers Market Association to find a Michigan Farmers Market in your area, or near your summer travels. Want to know how to use some of that local produce? Visit my collection of recipes using Michigan's most popular fruits and vegetables. Or listen to my interview with the Michigan Ag Council.
Looking for more gluten free goodness in Michigan? Check out my complete list of Michigan Gluten Free Bakers. During the fall, visit Michigan Cider Mills that offer gluten free donuts, too. Wanting dining options? Check out my list of great Michigan restaurants with gluten free options. (Always ask about food prep methods, as they can change!)
Know of another gluten free baker, preparing items in a dedicated gluten free kichen, selling at a Michigan Farmers Market? Share about them in the comments!