Hall Street Bakery: Gluten Free Discoveries
As an Amazon Associate and member of other affiliate programs, I earn from qualifying purchases.
Hall Street Bakery in Grand Rapids offers delicious gluten-free options. While they do not claim to be a gluten-free bakery, they make their delicious gluten-free cinnamon rolls in a completely separate gluten-free baking area. Read more about their set up!
**This is an interview with the owner. Please scroll to bottom of page for bakery address, phone number, website, email, and social media links.**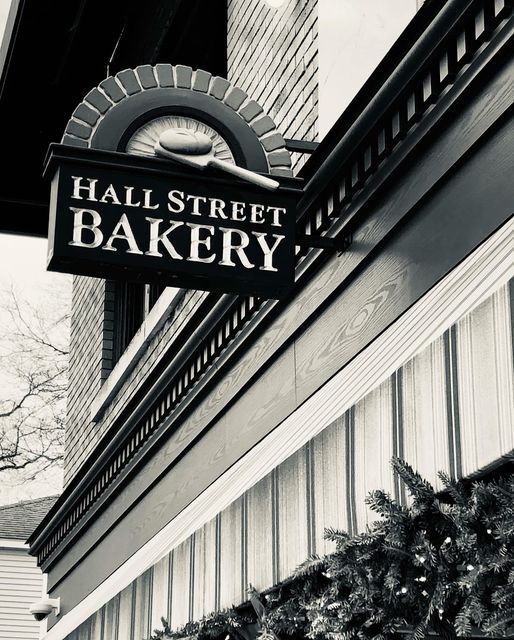 A Bakery Within A Bakery
When starting my gluten-free baker search, someone wrote in about Hall Street Bakery in Grand Rapids. I know that they also make regular baked goods, so I definitely felt the need to discuss their bakery operations with them. Preventing cross-contact is of utmost concern.
Even though they make regular baked goods, they have a completely separate kitchen for their gluten-free baked goods. Think of it as a kitchen within a kitchen. I had a chance to sit down briefly with owner Jim McClurg, and hear his reasons on why providing gluten-free options were so important. Read more in his own words.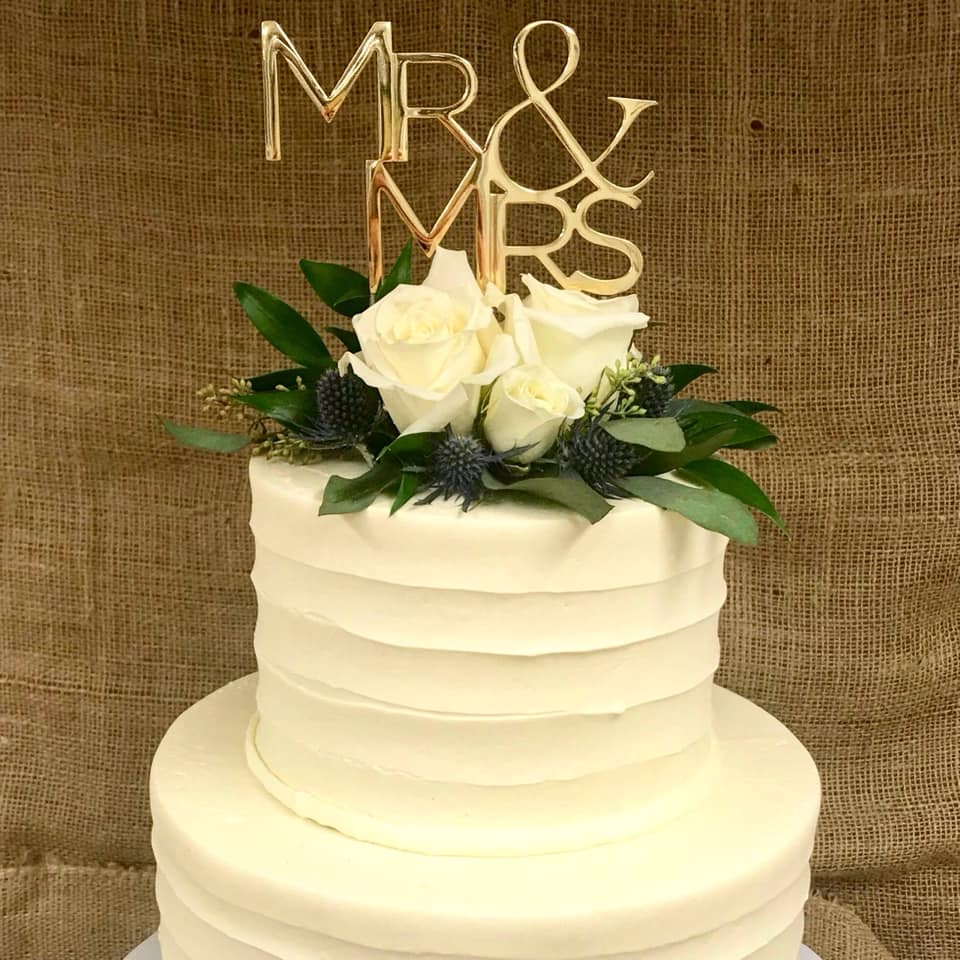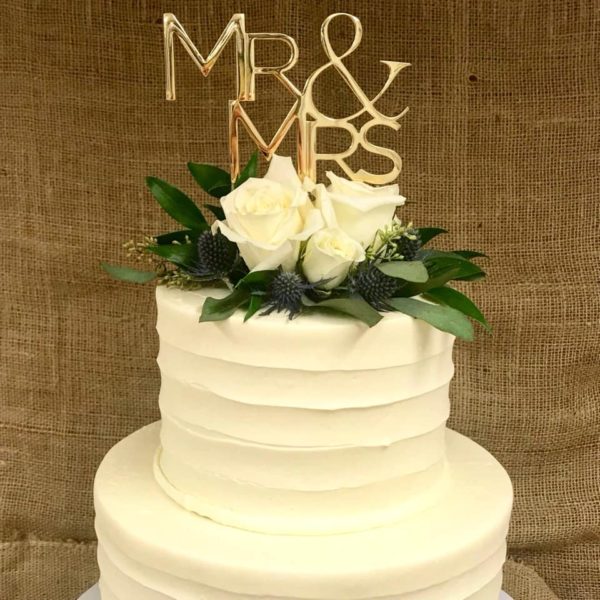 1. What inspired you to become a baker? Why the focus on gluten-free?
Great bakers run in our family and most, if not all, of our bakery team have grown up baking with their families. Creating our gluten-free products has been a long time coming. Customers have been asking for these products for many years, but we knew that we would have to have a completely separate facility to make a product that would be safe.
Our family has firsthand experience with severe food allergies including peanuts, dairy and eggs. Because of this our bakeries have always been peanut free (even our tree nuts are certified peanut free) and our vegan items are largely produced to fill this need. In addition to baked goods, we offer gluten free-options for breakfast, lunch and dinner, including gluten-free pizza.
2. Are there other highlights of your products? Dairy-free, egg-free, nut-free etc?
The best kept secret is that our bakery is peanut free.. We have a number of items in our gluten-free product line that are also dairy free and egg-free. In addition, we've also eliminated soy from most products and we are working to eliminate corn as well. We even make our own corn free baking powder! Knowing our customers deal with many additional food restrictions, we attempto to meet their needs as much as possible. We offer gluten free options that can be made dairy free, egg free, soy free, corn free, tree nut free, vegan or vegetarian. Note- Many items do include oats.
Our first priority is to create gluten-free products that look and taste as good as our traditional baked goods. We use fresh ingredients to make every product from scratch. Nothing is made from a mix. Even our flours are our own blends. We hand crack real eggs, and use fresh milk, butter and other wholesome ingredients to create products that are noticeably better than what you'll find on any store shelf.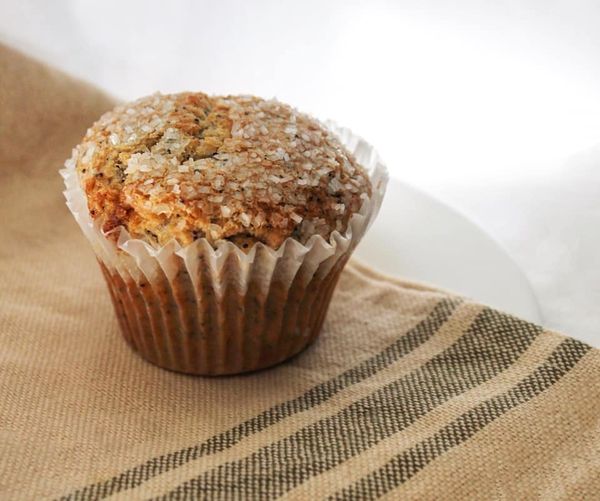 3. What steps do you take to insure that your products are truly gluten-free?
We source our products from certified gluten-free sources. We maintain separate gluten-free production and storage facilities from our traditional products – packaging included. In addition, we audit all of our ingredients to ensure that they're gluten free. For products that we have labeled as free of other allergens, we're also auditing for those allergens and their derivatives.
4. Can you share a story of a customer who's been greatly impacted by your business?
We hear many stories of families that have found peace of mind when they found our store. Many restaurants are able to accommodate gluten-free needs more and more, but baked goods are so much harder because of the ingredients, techniques, and cross contact issues. Probably the most touching and frequent encounters we have with our gluten free customers is with our cinnamon rolls. Customers literally cry when they have the first really good cinnamon roll that they've had in years.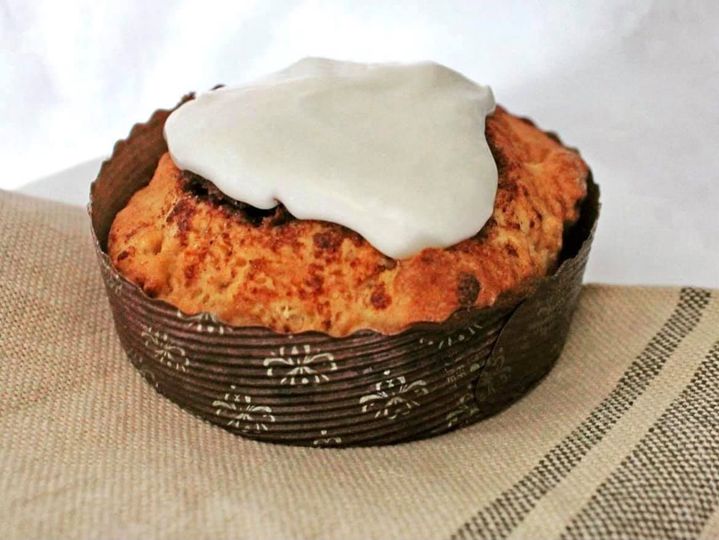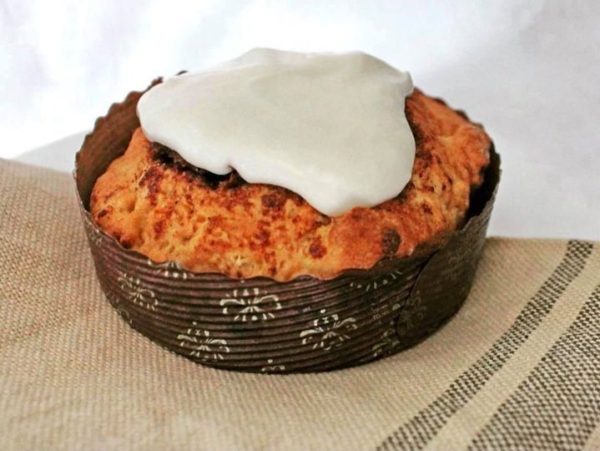 5. What would you like consumers to know about your products and your business?
We are a family-owned business and our people and customers are like family. This is why we care so deeply about the quality products we make. They have to be beautiful, delicious, and above all, safe. We're also huge advocates for the neighborhoods in our city and have intentionally created our stores in areas that needed a local gathering place and would benefit from economic investment.
Other Places to Find Hall Street Bakery Products
Hall Street Bakery makes all of the gluten-free items for Wealthy Street Bakery, Jim McClurg's first business location. Their gluten free products are sold (pre-packaged) at Wealthy Street Bakery and Hall Street Bakery retail locations. Their products are also sold wholesale to retailers, through Gordon Food Service. Customers can also have product shipped to their home by calling either of their stores or through either website store, Hall Street Bakery or Wealthy Street Bakery.
Local delivery available via UberEats, GrubHub, DoorDash and Postmates. Use the Toast app to order for pickup.
Hall Street Bakery
1200 Hall St SE
Grand Rapids MI 49506
(616) 214- 7604
Open Monday thru Saturday 6:30 am – 9 pm, closed Sunday
Website / Facebook / Instagram / Email
Wealthy Street Bakery
610 Wealthy St SE
Grand Rapids MI 49503
(616) 301-2950
Open Monday thru Saturday 6:30 am – 9 pm, closed Sunday
Website / Facebook / Instagram / Email
Hall Street Bakery is one of many gluten-free bakers across the state of Michigan. Click this link to view a comprehensive list of all the bakers, complete with interactive map!
**All Images Provided by Hall Street Bakery