Gluten Free Rox – East Lansing, Michigan
As an Amazon Associate and member of other affiliate programs, I earn from qualifying purchases.
Looking for gluten free baked goods in Greater Lansing? Gluten Free Rox, a home based business, makes amazing pies, cookies, cake and more!
**This is an interview with the owner. Please scroll to bottom of page for bakery address, phone number, website, email, and social media links.**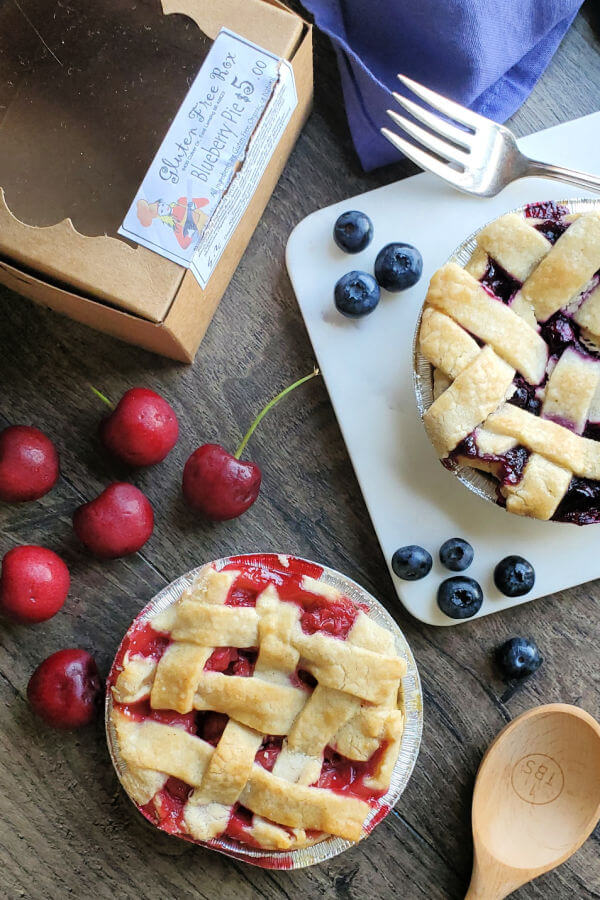 I've known Roxanne Andrews, the owner of Gluten Free Rox, for years. I first met her through my work with the Lansing Gluten Free Fair. I fell in love with her hand pies, as the crust was so flaky and delicious. She now also sells mini pies, which are just as delectable.
Since starting her business years ago, she's built an additional gluten free kitchen in her house, just to keep up with all the orders. While she only sells at Meridian Farmers' Market, she now takes special orders. Learn more about Gluten Free Rox in Andrews' own words.
1. What inspired you to become a baker? Why the focus on gluten-free?
I have people in my family who live with Celiac Disease and they didn't like what they were finding in stores. I am the family baker, especially at holidays. When my family couldn't eat my goodies, I started experimenting with gluten-free baking. Therefore, Gluten Free Rox was born!
I developed my own gluten-free flour mix so my food would be as close as possible, in taste and texture, to wheat baked goods. Many people tell me that they wouldn't have known my baked goods were gluten-free if I hadn't told them. I have a few customers who aren't gluten-free who buy my food anyway, because they love the taste.
2. Are there other highlights of your products? Dairy-free, egg-free, nut-free, etc?
Gluten Free Rox bakes goods are made with organic and natural ingredients. I make everything from scratch, including all my organic pie fillings. The graham crackers I use for my cheesecakes are even made by me. I use organic butter, cage-free eggs, and whole foods with no preservatives, I try to reduce sugar when I can and bake with coconut milk. By using the best ingredients that I can, I think I have a delicious product that's also healthy.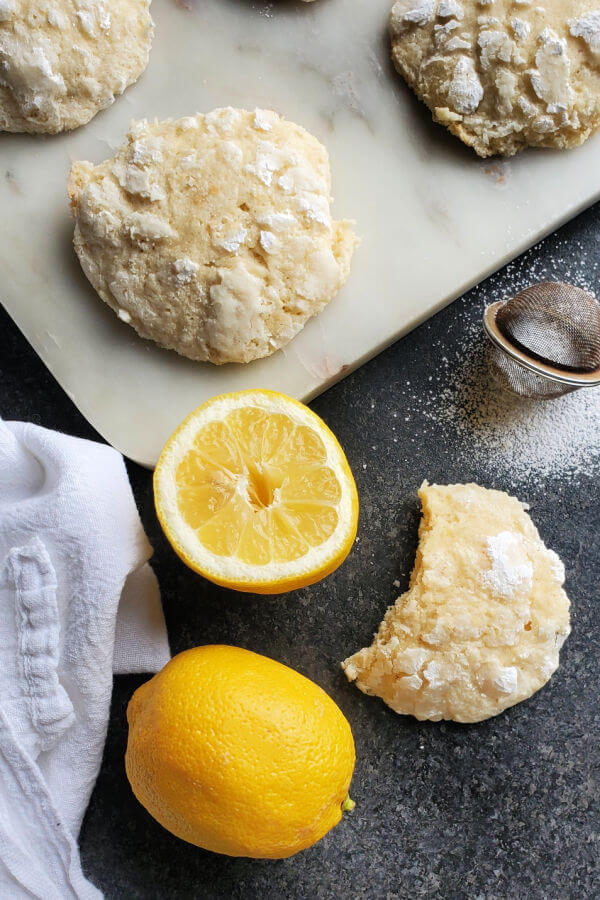 3. What steps do you take to insure that your products are truly gluten-free?
I am a dedicated gluten free baker, and bake out of my home. Everything I bake is made from scratch and uses only gluten-free and organic flours.
4. Do you have any stories of customers that highlight the impact of your business on heir life?
I have a few. One woman was so delighted because of the cake I made her. She told me she hadn't had one in 8 years! You can that and many more reviews on my Gluten Free Rox Facebook page.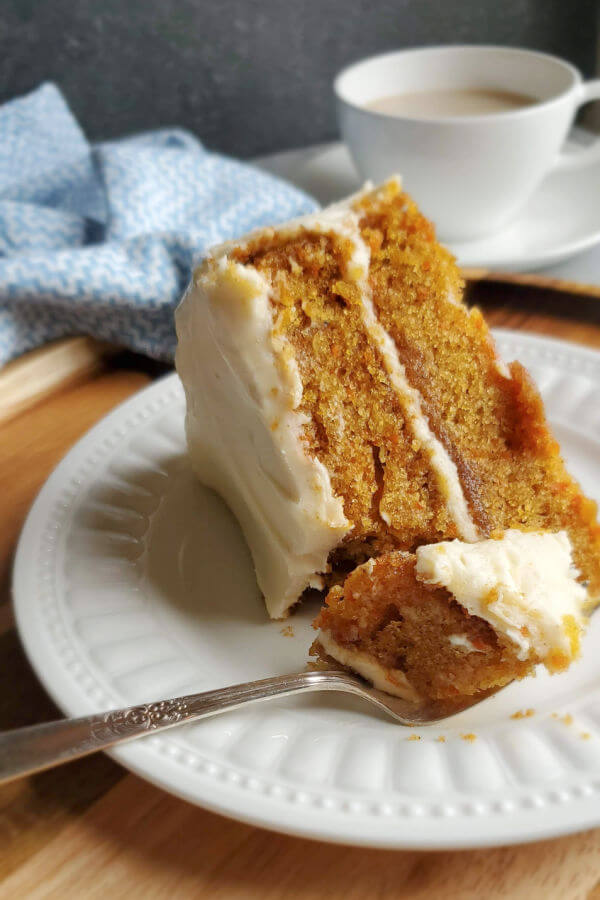 5. What would you like consumers to know about your products and your business?
I bake they way my grandma did- from scratch and with love. My desire to help others motivates this family-run business. In addition to all of my baking, my husband also designs my labels and logo. Gluten Free Rox is 100% a family effort!
Gluten Free Rox
East Lansing
No storefront. Available at Meridian Farmers' Market, or special order
Facebook | Email
Preferred Method of Contact- Facebook or Text
Gluten Free Rox is just one of many Gluten Free Bakers in Michigan. Click this link to find a comprehensive statewide list of all the bakers, as well as an interactive map!