Meadowview Acres- Gluten Free Baked Goods in St. Johns
As an Amazon Associate and member of other affiliate programs, I earn from qualifying purchases.
Meadowview Acres, based in St. Johns, Michigan, makes a variety of gluten free baked goods. Prepared in a separate gluten free kitchen, you can find Meadowview products at their local farmers market, or order directly from them.
**This is an interview with the owner. Please scroll to bottom of page for bakery address, phone number, website, email, and social media links.**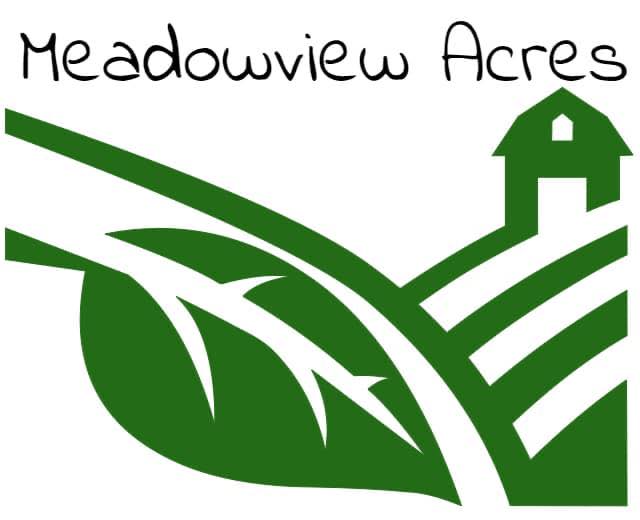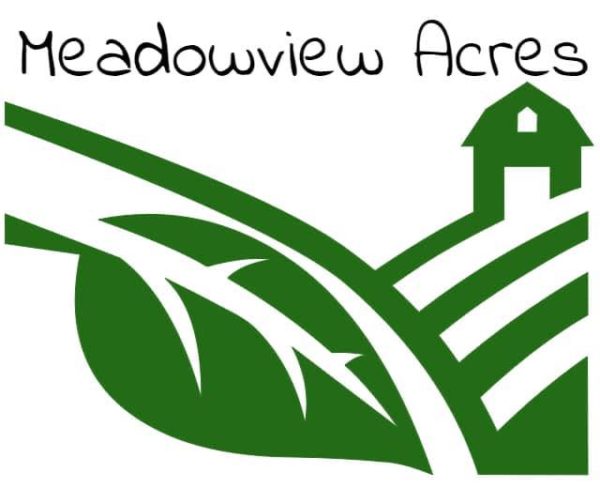 Small businesses are truly the driver behind gluten free options in Michigan. While there are a few big name brands at stores, like Ethel's Baking and The GFB, it is the small mom and pop vendors that provide the majority of gluten free baked goods in the Great Lakes State.
Many of our home based bakers also sell at Michigan Farmers Markets. That includes Meadowview Acres. Originally selling fresh produce and jams at local farmers markets, they recently started offering gluten free baked goods. Read my interview with owner Chrisine Schweigert, to learn more about their gluten free baking business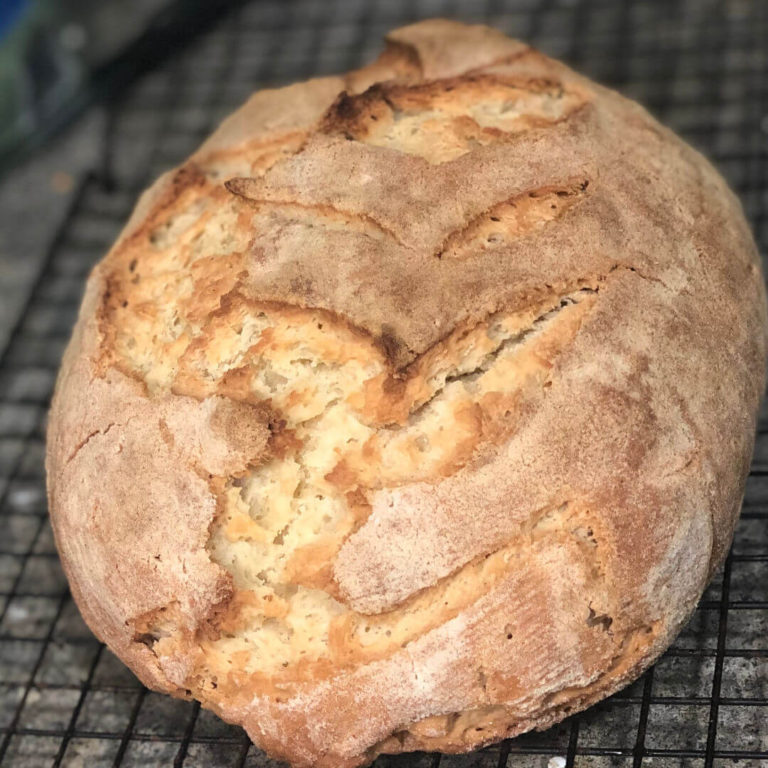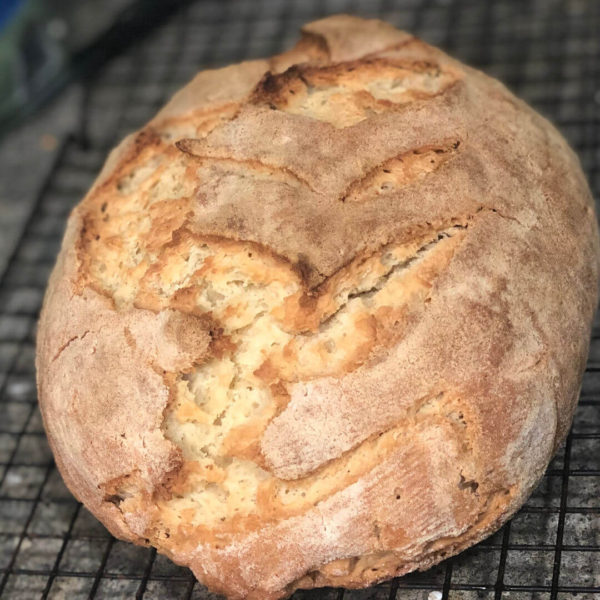 1. What inspired you to become a baker? Why the focus on gluten-free?
What inspired me to start baking gluten free? Well that can be a long story but in adulthood I discovered I have a wheat allergy. I always enjoyed baking, especially bread and bread products before my allergy was discovered.
As I bought the pre-made gluten free breads and muffins and other items, the taste was lacking in a lot of products. Or the texture would not be appealing. So I started the journey to learn to bake gluten free. And a journey it has been!
As you know, baking gluten free is not the same as baking with regular flour. With many many failed recipes, and gritty tasting muffins and cakes, I worked through each recipe until I was happy with it. I felt that if my husband ate my bakes and enjoyed them, they were a success.
Then I got brave enough to venture out and start sharing with people around me that also need to eat gluten free. Before I launched the Facebook page, I solely did orders for people that reached out to me and people that I knew. My friend Melissa was a huge motivator in starting the Facebook page to sell to other people.
2. Are there other highlights of your products? Dairy-free, egg-free, nut-free etc?
Most of my recipes contain dairy. However I am willing to accommodate additional dietary requests. My pumpkin roll contains no dairy and it turned out really well.
Most of my items are nut free or can easily be made nut free. I do not use almond flour in any of my recipes. Therefore any nuts used are added as an extra ingredient. like the pecans in my cinnamon roll muffins. I do use dairy free cream cheese that contains nuts.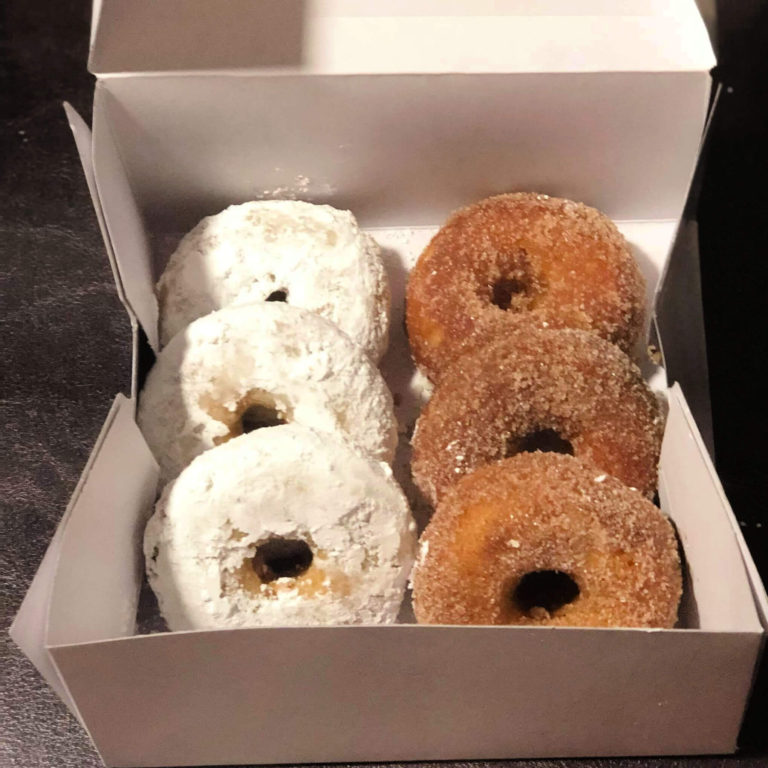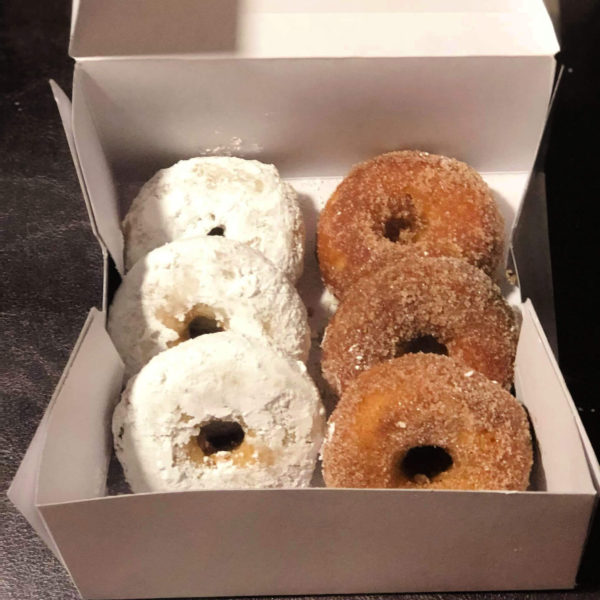 3. What steps do you take to ensure that Meadowview Acres items are truly gluten-free?
I am a dedicated gluten free baker. I am lucky my house has two kitchens. Therefore I maintain a separate dedicated gluten free kitchen, and only use certified gluten free flours, and certified gluten free oats.
I read every package even if it is a product I have used 100 times. I've personally been a victim to an ingredient change, so I've learned the hard way to check absolutely everything.
4. Can you share a story of a customer who's been greatly impacted by your business?
My favorite story so far is a weekly standing order for a local college student. This young adult ordered a couple dozen donuts, and then apparently called home to tell her mom about them. The mom mom immediately started to panic about cross contact, etc, and I received a very worried email from the mom.
It felt wonderful to be able to reassure her that I was doing everything in power to put out a good, safe product made from gluten free ingredients. By the time I got done talking with the mom she was really happy that her child could receive some homemade baked goods away from home.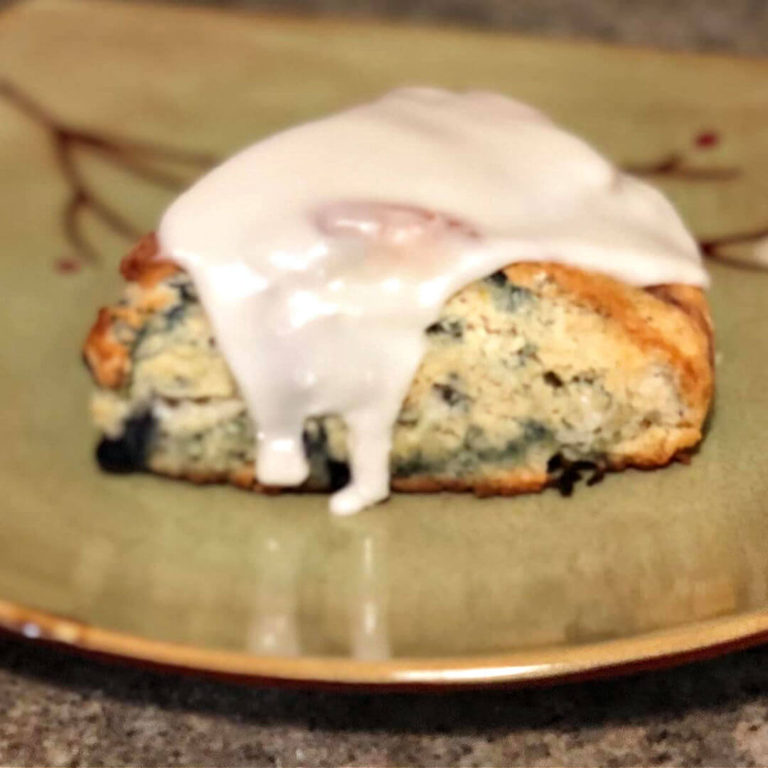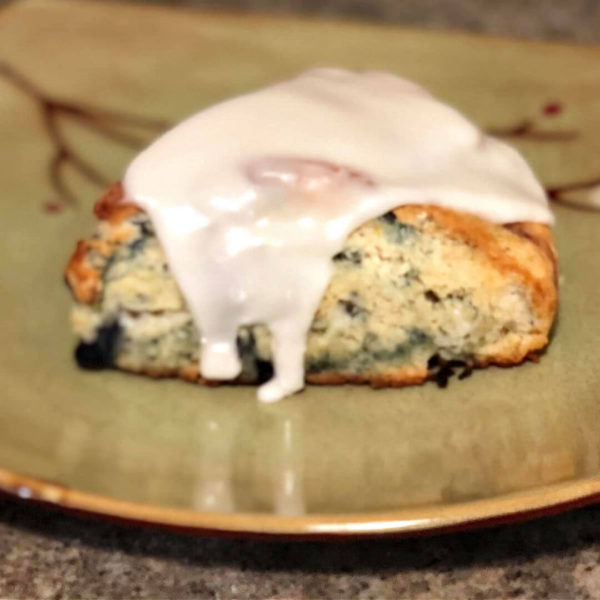 5. What would you like consumers to know about Meadowview Acres?
This business was created because I was tired of bringing pre-made gluten free food to parties. I wanted to be able to enjoy that fellowship you get when you get to actively participate in something. So I started 1 recipe at a time and worked until my family and friends liked my recipes just as much if not more than the non gluten free ones. I'm also someone that is willing to try and accommodate any allergy. Please feel free to reach out and talk with me.
Meadowview Acres
St. John's, Michigan
NO STOREFRONT- Will be at
St. John's Farmer Market
starting in June
Preferred Contact Method for Orders – Through Facebook messenger
Meadowview Farms is one of many dedicated gluten free bakers across the state of Michigan. Click this link to see a comprehensive list of all the gluten-free bakeries in Michigan, complete with interactive map!