Tasty Bakery – Ann Arbor's Gluten Free Bakery
As an Amazon Associate and member of other affiliate programs, I earn from qualifying purchases.
At Ann Arbor's Tasty Bakery, everything is gluten, corn and soy free. However, that doesn't mean taste free. Just looks at all the delicious things they make. Make sure to check out their Hamentaschen during Purim!
**This is an interview with the owner. Please scroll to bottom of page for bakery address, phone number, website, email, and social media links.**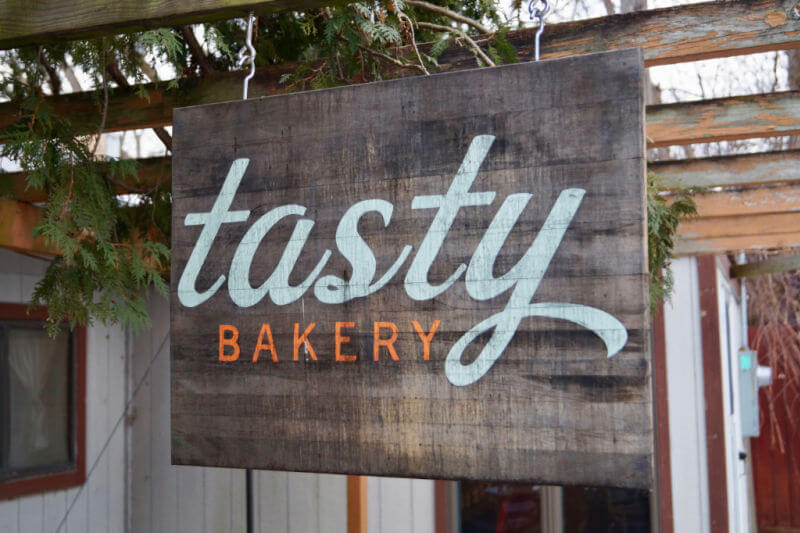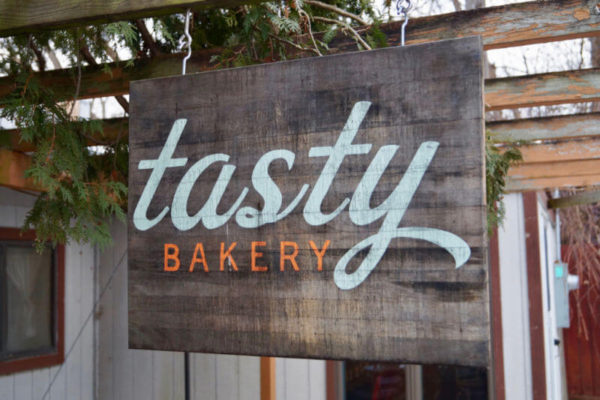 Tasty Bakery is truly a fixture of the Ann Arbor community. When I first shared the Michigan's Best GF bakery tour idea with the Ann Arbor online support group in 2016, this bakery was immediately suggested and written in by voters. Julie and Ran Rabinovitz first opened their gluten-free business in 2009, in a stall at a local farmer's market.
For that reason, and so much more, the Ann Arbor community has loved them back. They began a Kickstarter campaign to open a "brick and mortar" store, located on West Huron. The support they received was tremendous. In one month, over $20,000 dollars was donated to their campaign. They opened their new store in the fall of 2015. Learn more about this gluten free bakery in Julie's own words.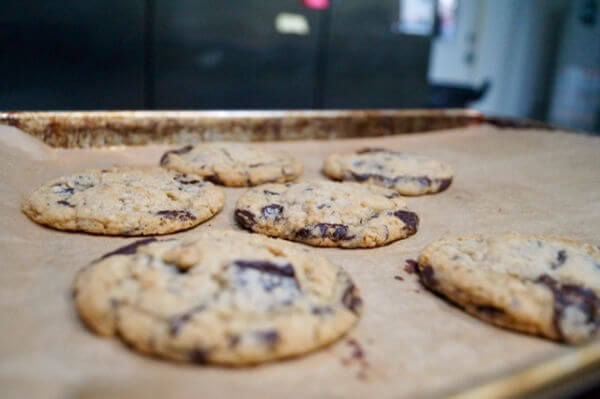 1. What inspired you to become a baker? Why the focus on gluten-free?
As most stories go, I've been baking since I was a kid and always loved it. My Celiac Disease diagnosis came in 2006 while I was living in Brooklyn. I dabbled a bit in gluten-free baking but wasn't really committed to the necessary diet as I should have been. That changed when we moved to Ann Arbor in 2007.
It was then I decided to start baking gluten free more, and though I'd start a business. I knew the Ann Arbor Farmers' Market would be a great place to test the waters. Since then, due to my own extended food allergies, we've included using organic coconut oil and sugar, baking more vegan items, and making sure our ingredients are soy and corn free. My husband believed so much in what I was doing, he jumped on board and helped me expand the business.
2. Are there other highlights of your products? Dairy-free, egg-free, nut-free etc?
Everything we bake is soy-free and corn-free, and almost everything we bake is vegan. We've kept a few original items that have grass-fed butter and free-range eggs.. We try to use low-glycemic, organic coconut sugar or nectar in most of our creations. In addition, we offer grain-free options, including bread and cookies.
We buy and use local and organic ingredients or buy from vendors who use organic practices whenever possible. We buy our chocolate from Mindo Chocolate, in Dexter. Our packaging is compostable, and our cleaning products are earth-friendly. We're also starting to include soups, and light-meal options, such as quiche, salads and pizza to go.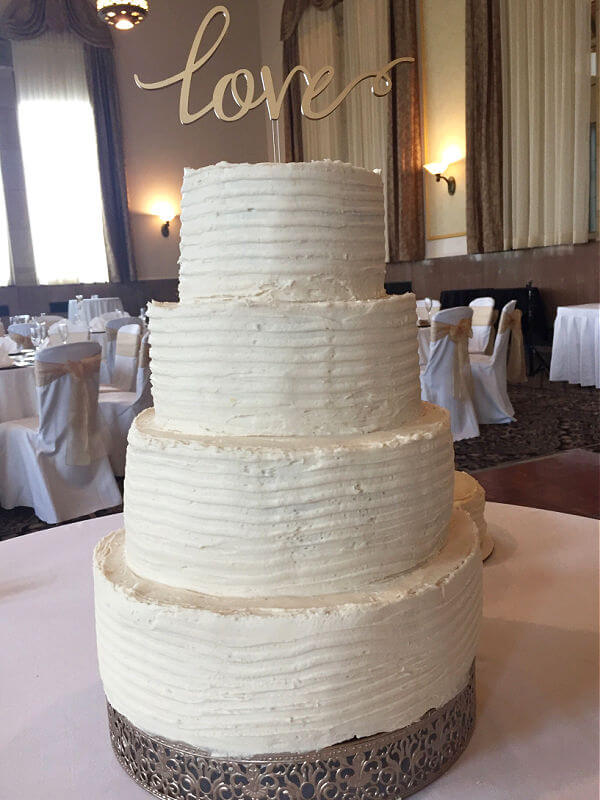 3. What steps do you take to insure that your products are truly gluten-free?
We are a dedicated gluten-free bakery and never bring gluten into our facility. All ingredients are purchased from reputable, gluten-free sources. We also make sure our sources are corn and soy free. We use Golden Prarie Oats, which are tested and verified to contain under 10 ppm of gluten, which is lower than the FDA standard of 20 ppm.
4. Do you have any stories of customers who reported back to you how important your products have been in their life?
People tell us all the time how much they love and appreciate Tasty Bakery and our practices. We try very hard to use "clean" ingredients and believe it's the reason our products are so good. You can read some of our reviews on our Facebook page. (And can add one as well!)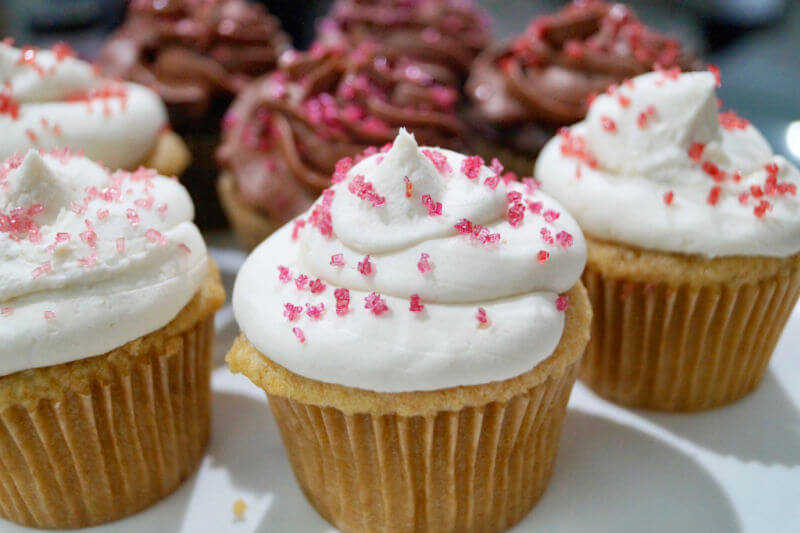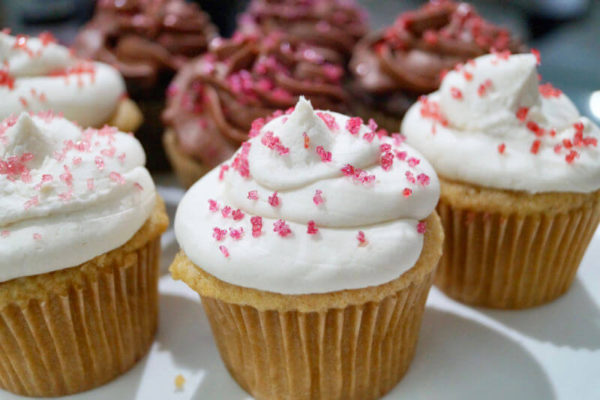 5. What would you like consumers to know about your products and your business?
We want people to know that we put a lot of thought, care and love behind what we do. Even though most of what we do are desserts, we want to make sure that our benefits you; not only in taste & pleasure, but nutritionally as well.We make things in small batches by hand. In addition, we wrap everything by hand in compostable packaging because we care about every batch and what we put into the environment.
Plus, we want our bakery to be more than just a place to pick up cookies or bread. We have plans to use our space to teach classes and host community events. It will be a place where you can get a good cup of local coffee, sit and catch up with a friend, and just enjoy the vibe that is Ann Arbor.
6. Where Can You Find Tasty Bakery Products?
Aside from our bakery, you can find our products at both Argus Farm Stop stores (Liberty + Packard locations, A2), Zingerman's Next Door Cafe (A2), Bearclaw Coffee Company (A2), The Produce Station (A2), Sweetwaters (Kerrytown + Ypsilanti locations), Vertex Coffee Roasters (A2), Thrive Juicery (A2), and Uptown Coffeehouse in Howell. We also ship our products, and you can order through our website. (A2 = Ann Arbor)
Also check out my post on Ann Arbor Gluten Free Dining Options, for restaurant recommendations.
Tasty Bakery
416 West Huron, Suite 24
Ann Arbor MI 48103
Website / Facebook / Instagram / Email
Open Monday thru Friday, 10 am to 6 pm; Saturday 11 am – 3 pm.
They also sell at the Ann Arbor Farmer's Market on Saturdays.
(734) 707- 1046
Tasty Bakery is one of many great, dedicated gluten-free bakeries across the state of Michigan. Follow this link for a compete state-wide list and interactive map! Follow me on Facebook and Instagram for more gluten free bakery insights.