Rise Authentic Baking: A Gluten Free Vegan Baker
As an Amazon Associate and member of other affiliate programs, I earn from qualifying purchases.
Rise Authentic Baking has quickly become one of my favorite travel destinations. Located in Grand Rapids near John Ball Zoo, everything the make is gluten free, vegan and soy free. Plus they're also free from artificial dyes and flavors!
**This is an interview with the owner. Please scroll to bottom of page for bakery address, phone number, website, email, and social media links.**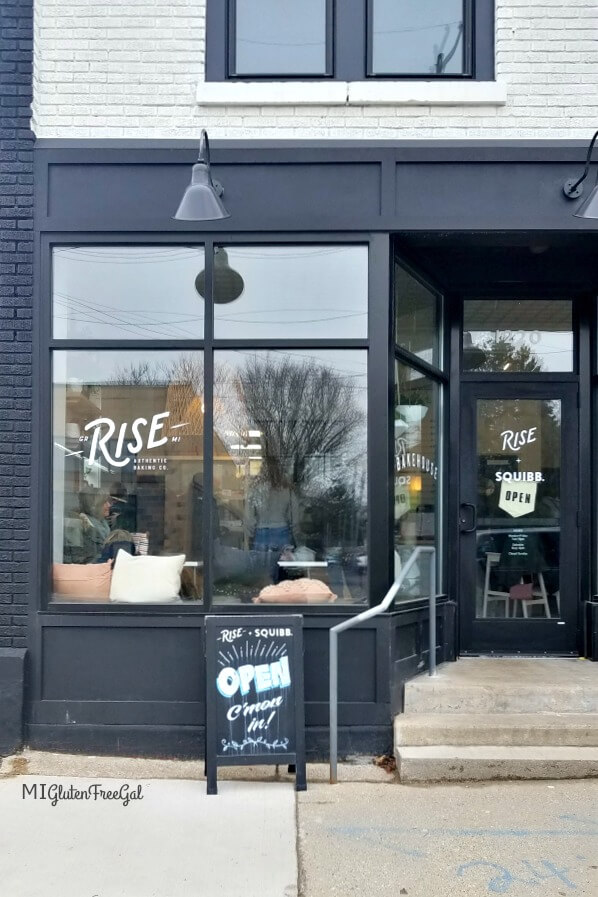 Rise Authentic Baking (formerly Rise Grand Rapids) started in a small church kitchen. Since then, they expanded to their own store front near John Ball Zoo. While they offer a selection of baked goods daily, they also take special orders for wedding and birthday cakes. I highly recommend the fritters. They are SO good.
While I definitely come for the food, the atmosphere of their location keeps me coming back, too. As their website states, "We believe that food brings people together, and we're grateful to have a spot where folks can gather in a space where they feel welcome and valued." Read more about this great business in owner Nick VanLiere's own words.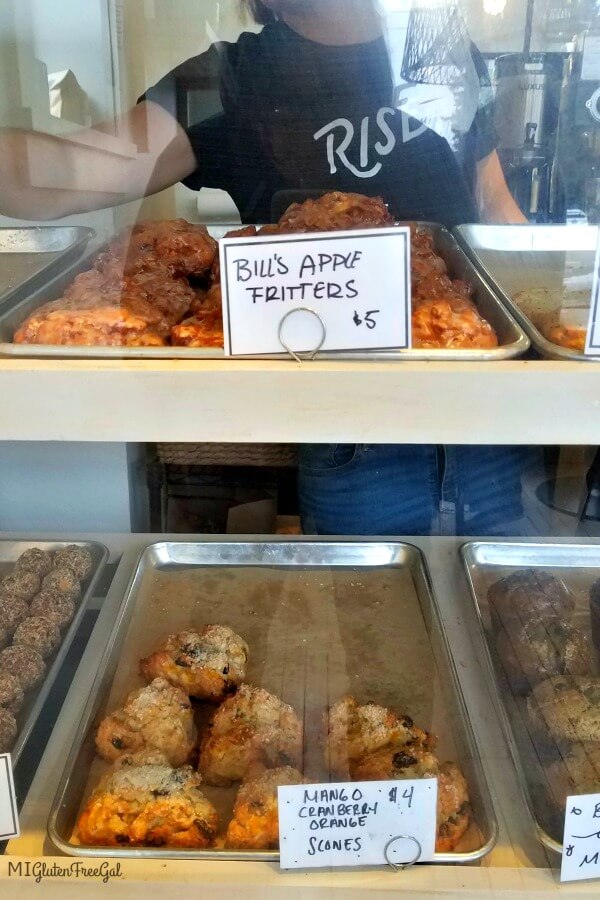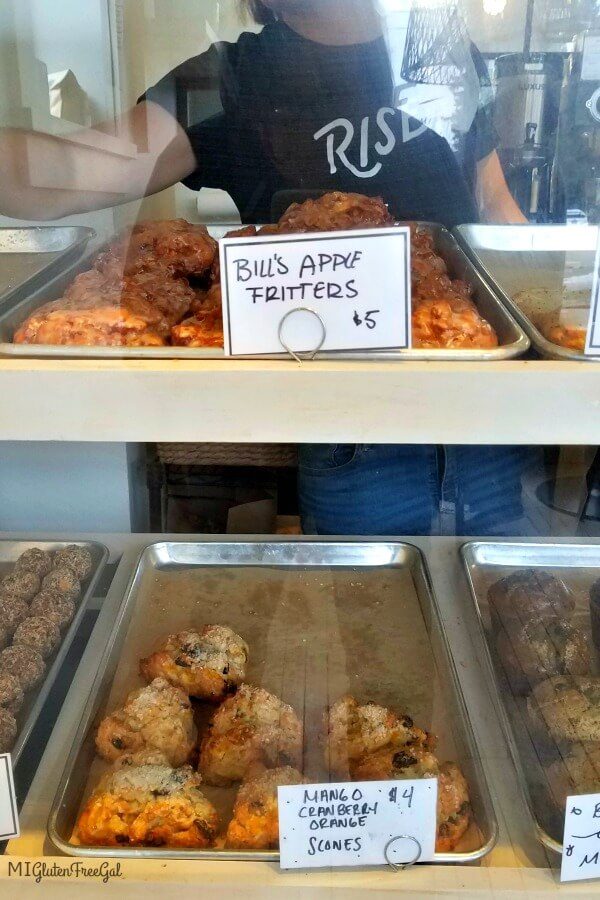 1. What inspired you to become a baker? Why the focus on gluten-free?
I became a vegan in high school. Therefore, I was in charge of making all of my own meals. I enjoyed the challenge of vegan baking and experimenting with different substitutes. Some dear friends of mine must eat gluten-free, and they challenged me to try baking without gluten. I really enjoyed the challenge, and found great success in baking gluten free for other people. Ever since I have continued to experiment with creating new gluten-free recipes.
2. Are there other highlights of your products? Dairy-free, egg-free, nut-free etc?
All of our baked goods are gluten-free, dairy free, egg free, soy-free. Our baked goods are also free from artificial dyes and colors. We have the ability to cater to many different allergies and can make most items soy-free upon request.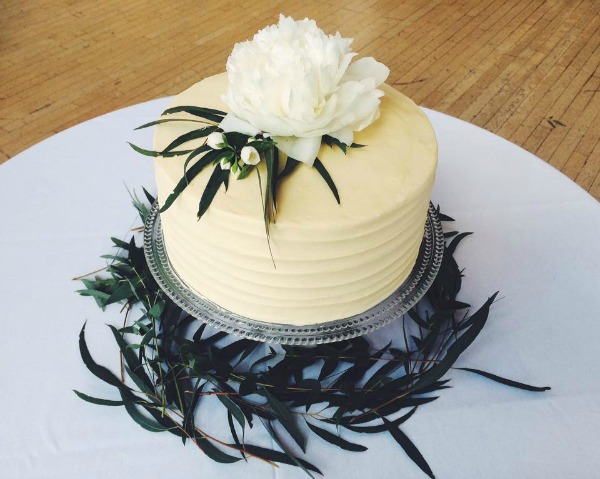 3. What steps do you take to insure that your products are truly gluten-free?
We understand the importance of safe gluten free food. We use only gluten free flours and ingredients in our facility.
4. Can you share a story of a customer who's been greatly impacted Rise?
Many customers comments come to mind. One story that sticks out was a 25-year-old customer who had not had a doughnut ever in his life due to a dairy allergy. He was SO excited to finally have a doughnut! Since then, we've met so many customers, and had the pleasure of being part of their life events. You can visit our Facebook page to read more reviews.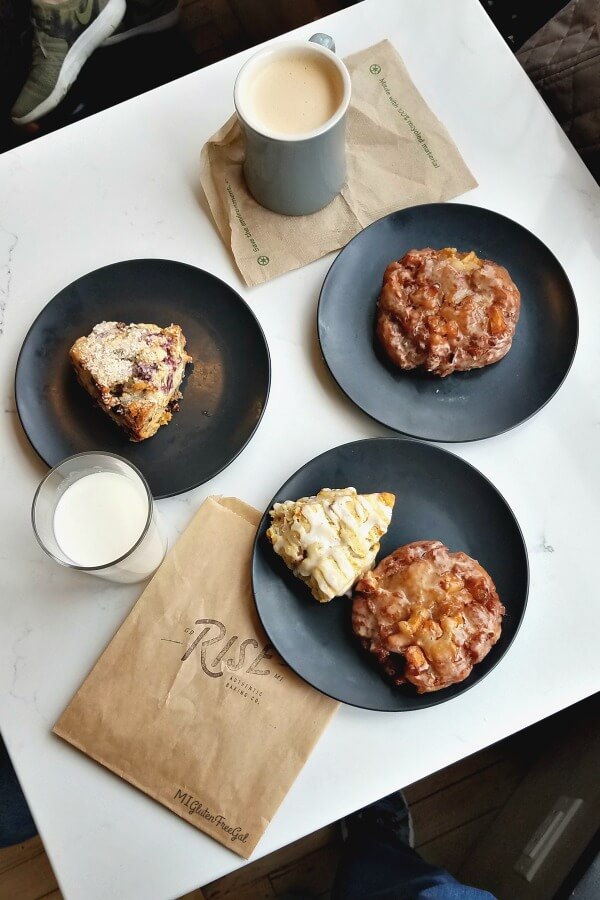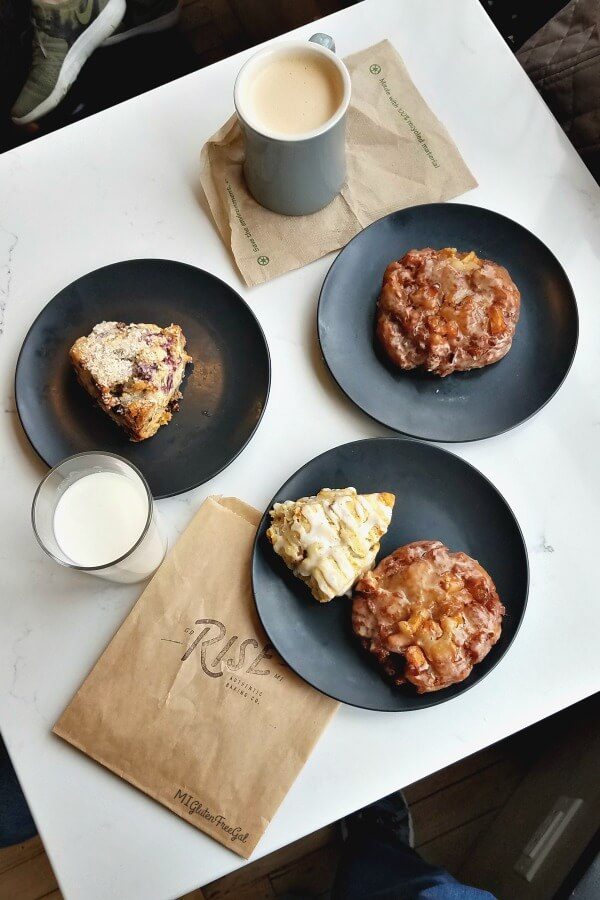 5. What would you like consumers to know about Rise Authentic Baking?
Our business is all about creating space for everyone to enjoy celebration, no matter their allergy or dietary preference. We are up for the challenge when customers come to us with special orders that need to accommodate multiple allergies/preferences.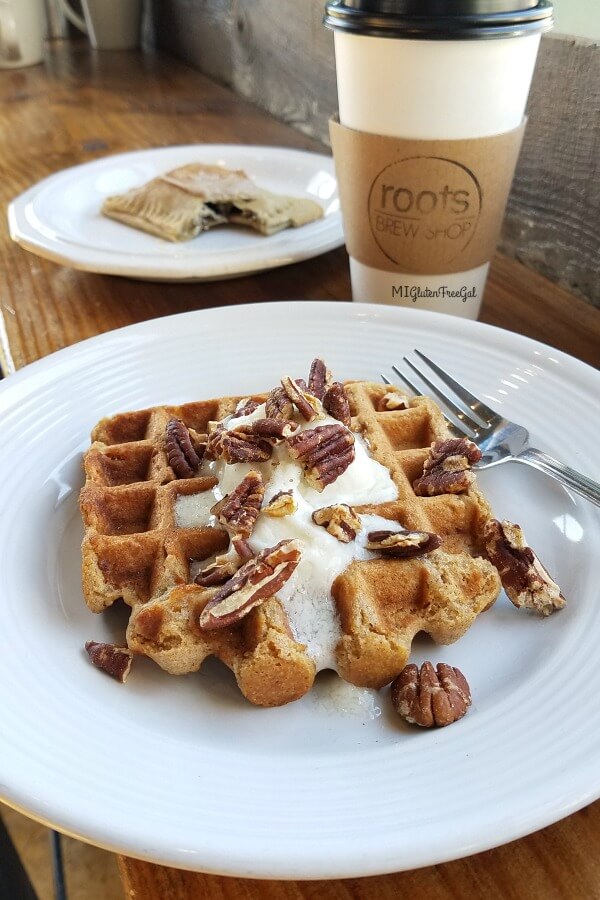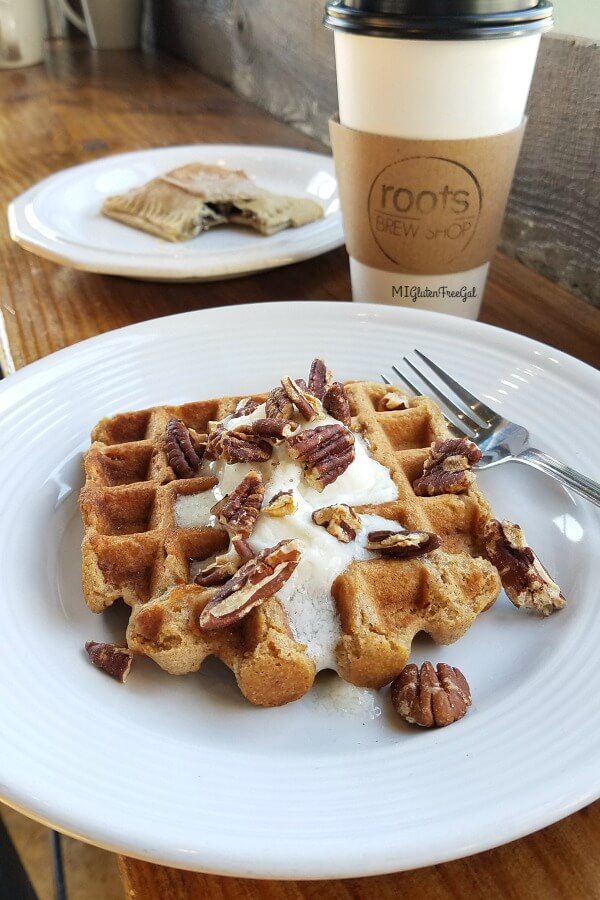 6. Where Else Can You Find Rise Authenic Baking products?
Our products are sold at Bridge St. Market, Kingma's Market, Harvest Health Foods and South East Market. We also sell our products at various coffee shops in the greater Grand Rapids area. This includes Squibb Coffee & Wine Bar, Outside Coffee Co, and Bodhi Tree Juice Co. In the past we've done waffle pop-ups at Roots Brew Shop, and donut pop ups at local cider mills. Stay tuned to our social media channels to see where our products will pop up next!
Rise Authentic Baking
1120 Fulton St W
Grand Rapids MI 49504
616-288-7969
Website | Shipping | Facebook | Instagram | Email
Open Mon- Sat 8am – 5pm (4pm on Wednesdays & Saturdays), Sun 9 am – 4 pm
Have you tried items from Rise Authentic Baking? What is your favorite item? Find many more gluten-free bakers around the state in my Michigan Gluten-Free Bakers list!