Third Coast Bakery: A Gluten Free Labor of Love
As an Amazon Associate and member of other affiliate programs, I earn from qualifying purchases.
Third Coast Bakery, located in Traverse City, Michigan, serves 100% gluten, dairy and soy free baked goods. They are a welcome sight in this huge tourist destination. They also serve coffee and other hot beverages.
**This is an interview with the owner. Please scroll to bottom of page for bakery address, phone number, website, email, and social media links.**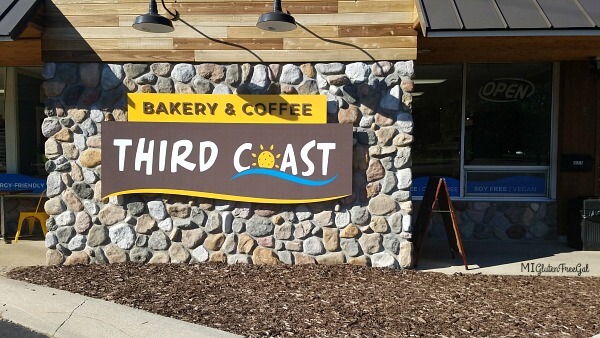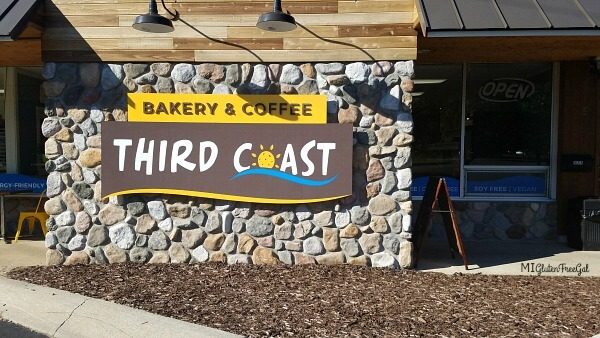 Love can make us do amazing things. Compassion can cause us to go to the extra mile. When it comes to food, it can motivate a baker to play with recipes and experiment with crazy ingredients. It might even push them to burn out a few food processors in the pursuit of excellence. It encourages them to persevere even after many failed attempts. Enter Third Coast Bakery
That's why Heather Burson of Third Coast Bakery started a gluten-free baking business. She saw the needs of her family, friends. and community. Her labor of love has paid off tremendously. Her customers are happy. The local hospital is eager to carry her baked goods. People are ordering her products from out of state. Because love never fails.
Read more about Burson's baking journey in her own words.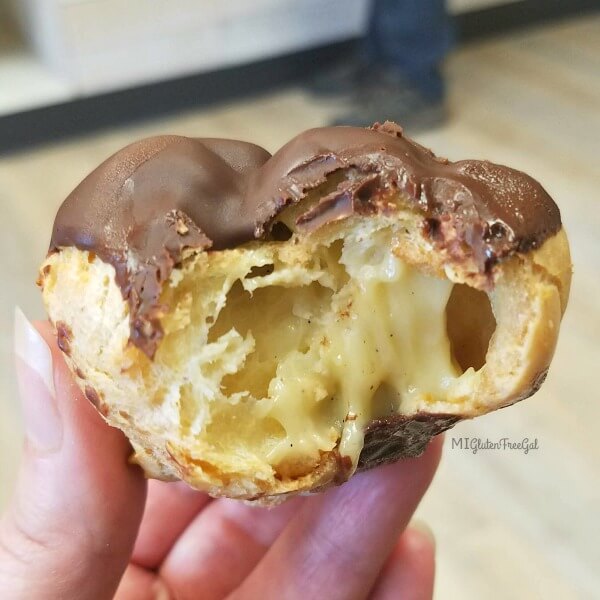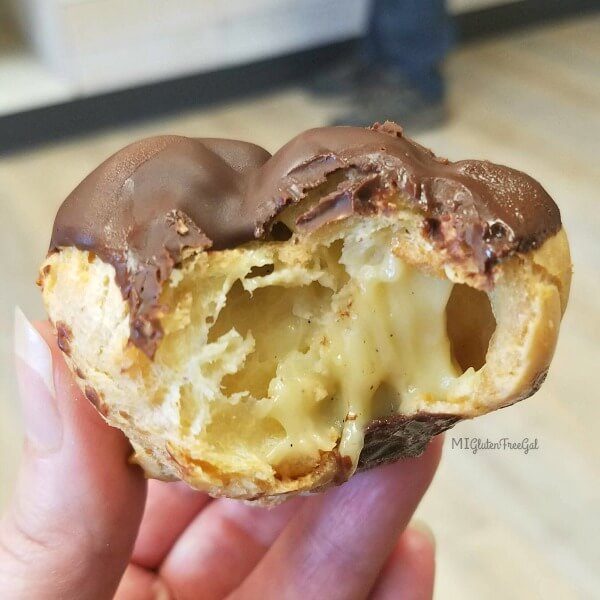 1. What inspired you to become a baker? Why the focus on gluten-free?
Throughout my life, my family and I have been surrounded by health issues and food battles. At the center of it all seemed to be common denominators – white flour, white sugar, hydrogenated fats, chemicals, GMOs, high-fructose corn syrup, dyes, artificial sweeteners and more. Watching so many loved ones struggle, I launched a personal mission to create healthy, delicious options that went against the typical American diet.
Plus, those with Celiac Disease and those with wheat/gluten-sensitivities are an important part of the population that have been terribly overlooked and under-served by the commercial food industry. I saw a gaping need and decided to step up and fill it, not because it's a fad, but because it's a real health need. Now, it's my daily goal to keep raising the bar for allergen-safe baking. At Third Coast Bakery, we create so that others who are usually left out can FINALLY celebrate.
2. Are there other highlights of your products? Dairy-free, egg-free, nut-free etc?
Third Coast Bakery is a dedicated, allergen-safe bakery creating 100% gluten, dairy and soy free products. In addition, we offer many vegan specialties. Through listening to my customers, I learned that many people who cannot tolerate gluten also struggle with co-occurring food allergies, especially dairy, eggs and soy. So, I upgraded my bakery to be 100% dairy and soy free
I also use as many organic ingredients as possible, and feature fresh local fruits as they come into season. Customers seeking refined sugar free, low-glycemic, or no sugar added are also encouraged to shop with us, as we keep many sugar alternatives on-hand, and create custom orders based on their individual needs.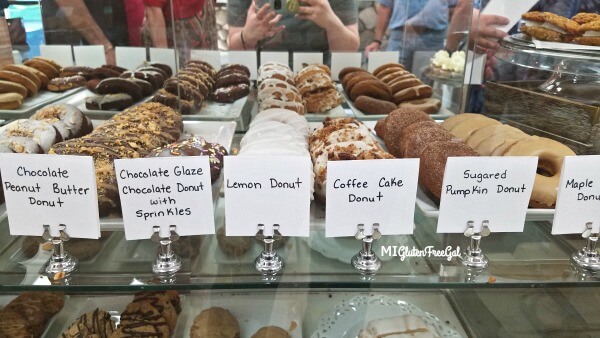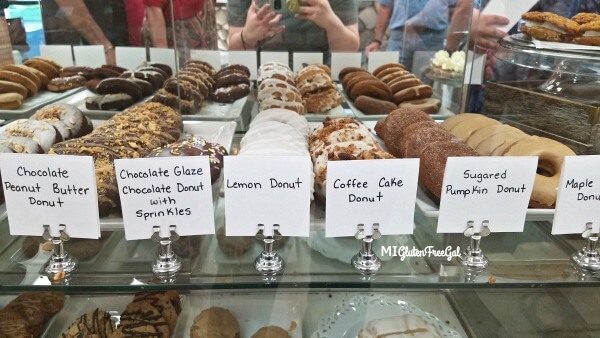 3. What steps do you take to insure that your products are truly gluten-free?
We adhere to the strictest safety standards, using ONLY certified gluten-free ingredients, including the often over-looked baking powders, sugars, and extracts. I interview ingredient manufacturers prior to purchasing. If the manufacturer can't guarantee the ingredient is gluten-free, then it doesn't go in our bakery.
Even our gluten-tolerant staff members refrain from bringing potential contaminants into the facility via lunch bags and snacks. No sandwiches, no cereals, no pretzels allowed! :). I keep careful logs of what we produce, how much we produce, and when we produce it, so we can follow recall safety standards if needed. We have complete control over who/what goes in and out of our doors. (To see Heather talk about this further, check out my video interview with her.)
4. Can you share a story of a customer who's been greatly impacted by your business?
I think the most satisfying part of the job comes when each mother trusts us with her child's sensitive body. It takes great faith and courage to hand that trust over to someone else. From the 4-year old child whose weekly highlight is our cookies, to the long distance cake order for a 3-year old, to a family's favorite vacation memory, I'm reminded why I started Third Coast Bakery. One family in particular has made us a part of several family celebrations, from their daughter's surprise engagement cake, to her wedding cake, to her baby shower! The reviews on our Facebook page are also a great place to discover individual testimonies.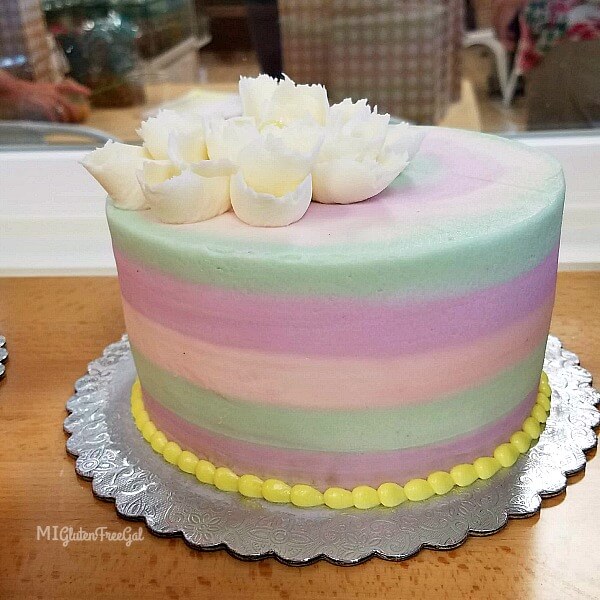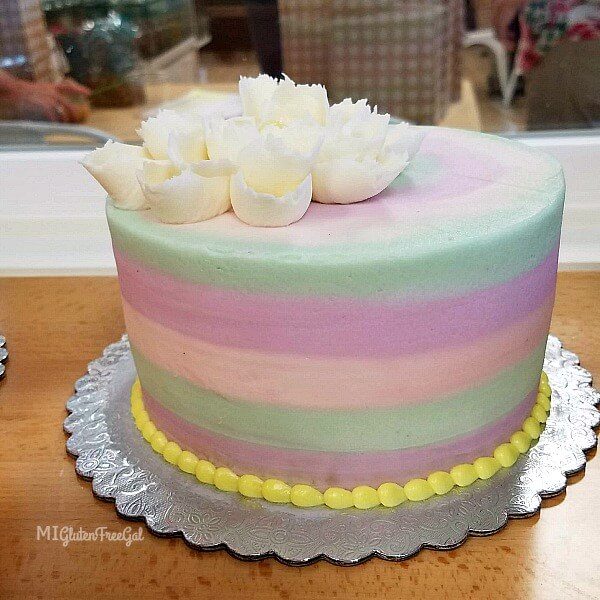 5. What would you like consumers to know about your products and your business?
Our customers are the reason we exist. We bake with intentionality, mindfulness, and respect. And with a dollop of frosting on top, of course. Third Coast Bakery is in this for the long haul. And for special occassions. We make specialty cakes for birthdays and weddings, and other celebrations.
Aside from our storefront, you can also find our products in other local stores, such as Oryana, Olesen's and nothern Michigan Tom's Food Markets. In addition, many Traverse City area coffee shops sell our products. Find them all on the "Where to Buy" tab on our website. We also ship anywhere in the continental United States. Order thru the "Shop Online" tab on our website.
Third Coast Bakery
523 Munson Ave,
Traverse City, MI 49686
(231) 421-8696
Monday – Saturday 6:30 am – 4 pm
Sunday 8 am – 2 pm
Website / Facebook / Instagram / Email
Third Coast Bakery is one of many great, dedicated gluten-free bakeries across the state of Michigan. Click this link for a comprehensive list of all the gluten-free bakers in Michigan as well as an interactive map so you can visit them yourself! Follow me on Facebook and Instagram and for pictures and live videos too!