Anna's House – Gluten Free Dining in Michigan
As an Amazon Associate and member of other affiliate programs, I earn from qualifying purchases.
Anna's House, with locations across Michigan, prepare delicious gluten free meals, in a dedicated prep space. They're open for breakfast and lunch, and serve delicious gluten free cinnamon rolls!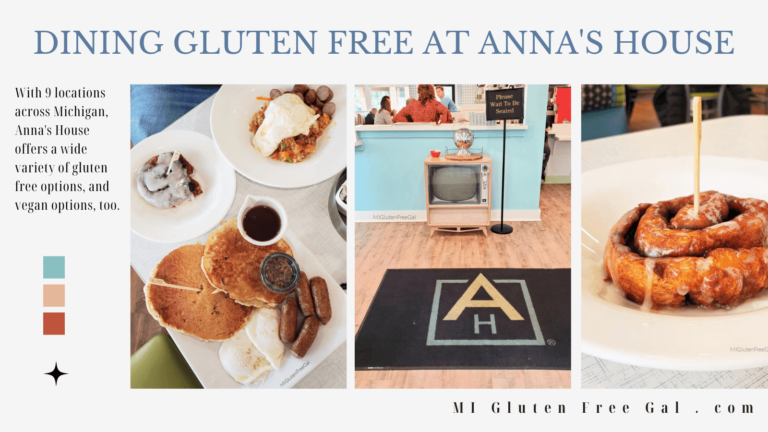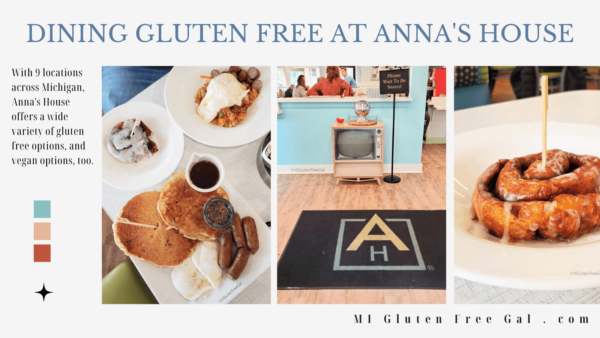 What Do You Order at Anna's House?
Anna's House offers a multiude of gluten free options on their menu. They use a color coded key to note items that are naturally gluten free (GF) versus items that have gluten free options. (GFO.) From pancakes to French Toast, and salad and sandwiches, there's no shortage of options.
In addition to offering gluten free options, I love that they offer pork free sausage! I've had their pancakes, breakfast lasagna, sweet potato breakfast hash, and have loved all of it. And of course, I love being able to order gluten free cinnamon rolls at their restaurant.
An Interview with Anna's House Staff
I have visited multiple Anna's House locations over the years. Howeverm I've never had the chance to ask management about their gluten free philosophy. Recently, I was able to connect with Tim Fatum, who is the Business Practices Director for Anna's House restaurants. I'm sharing his direct answers with you, so my followers can learn more about how Anna's House serves their gluten free guests.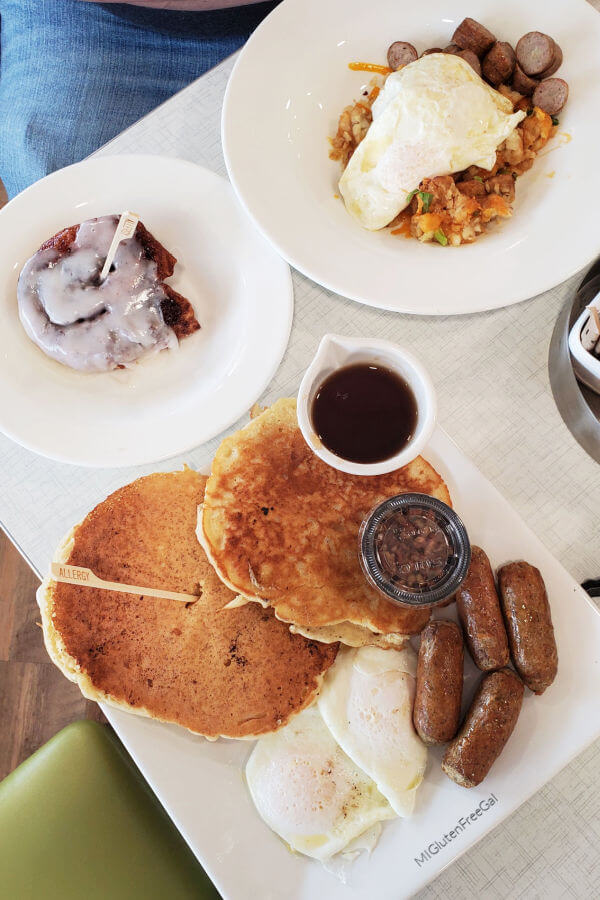 Why Did Anna's House Choose to Offer Gluten Free Options?
A few years after purchasing the first Anna's House in 2003, owner Josh Beckett began to experience some health issues. In an attempt to improve his health, Josh and his wife Erin started to focus on new dietary options. At that time, the restaurant he owned offered very few choices that would allow him to eat there. From that point forward, Anna's House has tried to offer many options for a variety of dietary needs, including gluten free.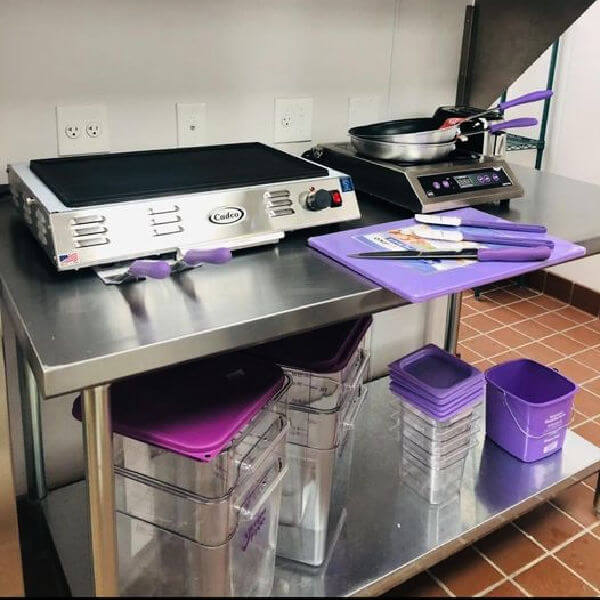 What Steps Does Anna's House Take to Prevent Cross Contact?
Anna's House is not a 100% gluten restaurant. They do, however, have a dedicated gluten free prep space, to prevent cross contact. They educate staff how to prepare these items which includes handwashing, changing gloves, and utilizing dedicated utensils in a gluten free station. In addition, they train staff in food allergy prep, before they are allowed to cook gluten free orders.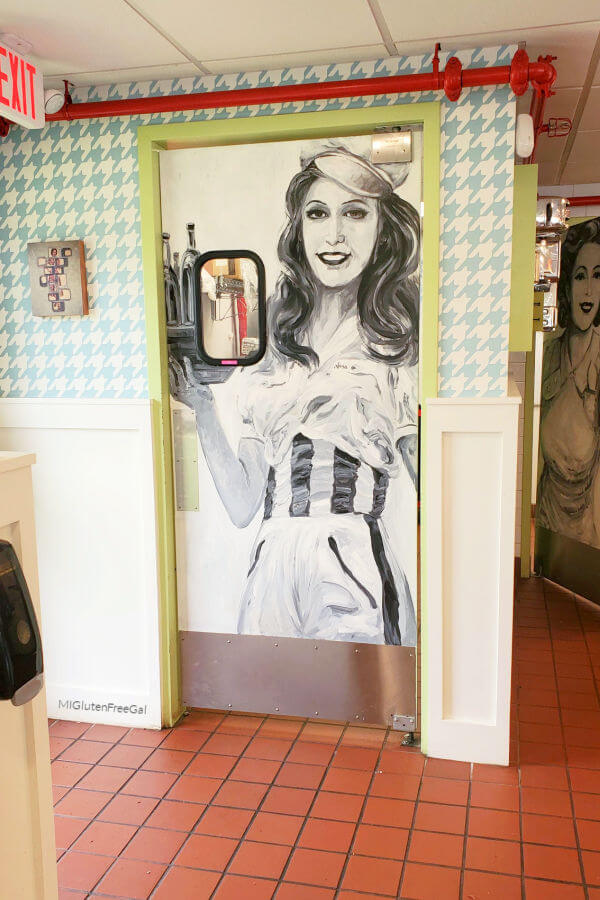 How Are Gluten Free Orders Served to Gluten Free Guests?
Gluten free orders include a wooden pick that states "allergy." *NOTE- When I ordered take out, there was no pick in my order, nor was there anything that identified that my order was gluten free. I don't know if that was an oversight (it was Mother's Day and MSU Graduation), or if to-go orders aren't marked as Gluten Free. Make sure to talk to staff when you pick up your takeout order.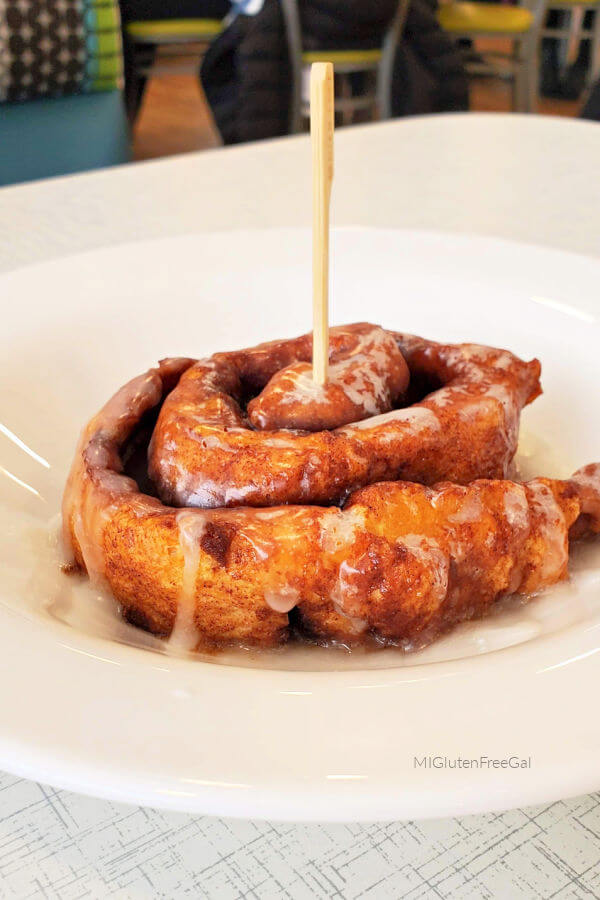 They Have Gluten Free Cinnamon Rolls?!?!
Anna's House partners with Gluten Free Sensations, a dedicated gluten free bakery located in Three Rivers Michigan, to offer gluten free cinnamon rolls to their customers. In fact, the restaurant tries "hard to find as many local options as possible on the menu to support our local community and local suppliers."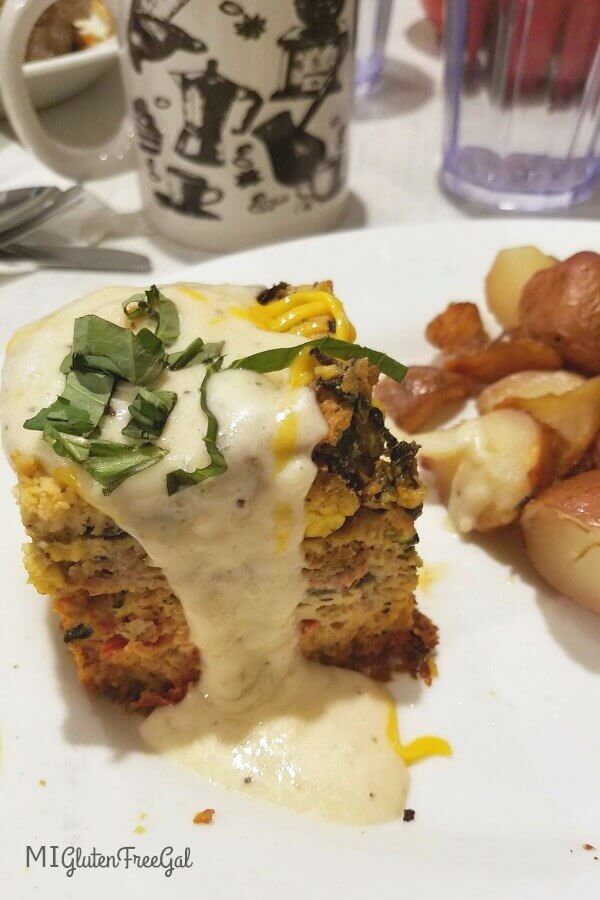 What Other Dietary Restrictions & Preferences Do You Accommodate?
In addition to offering gluten free items, Anna's House provides a variety of dietary options on the menu including dairy free, vegetarian, vegan, and all natural meat options. Often guests ask that menu items are customized to further accommodate specific dietary needs. The goal is to be able to provide choices for each guest around the table.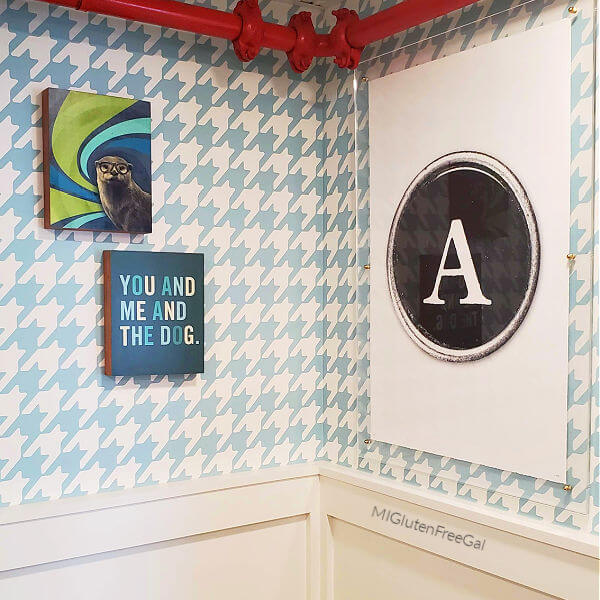 What Else Should We Know About Dining Gluten Free at Anna's House?
"Anna's House commits to offering options that appeal to guests who want or need gluten-free options. We will continually look for new and creative ways to provide tasty and fun meals that are gluten-free, and we always welcome new suggestions and ideas that we can consider. We are fortunate to be able to serve guests options that allow everyone to enjoy a great meal at Anna's House. Thank you for your patronage."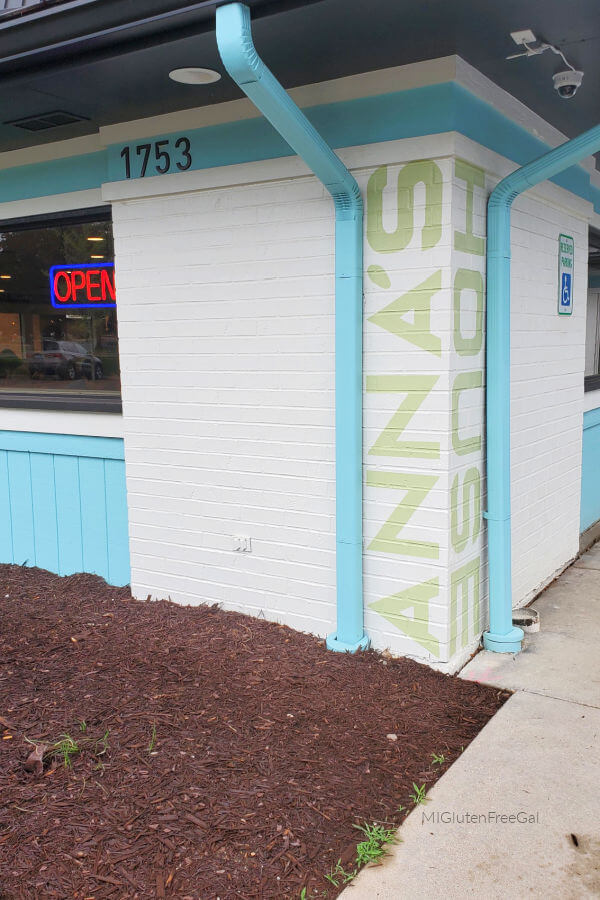 Where is Anna's House Located?
Anna's House has 9 locations in Michigan, which can be found in Grand Rapids, Kentwood, Grandville, Holland, Grand Haven, Kalamazoo, Okemos, Milford, Ann Arbor, and Westland. They hope to continue to expand, when ideal locations become available.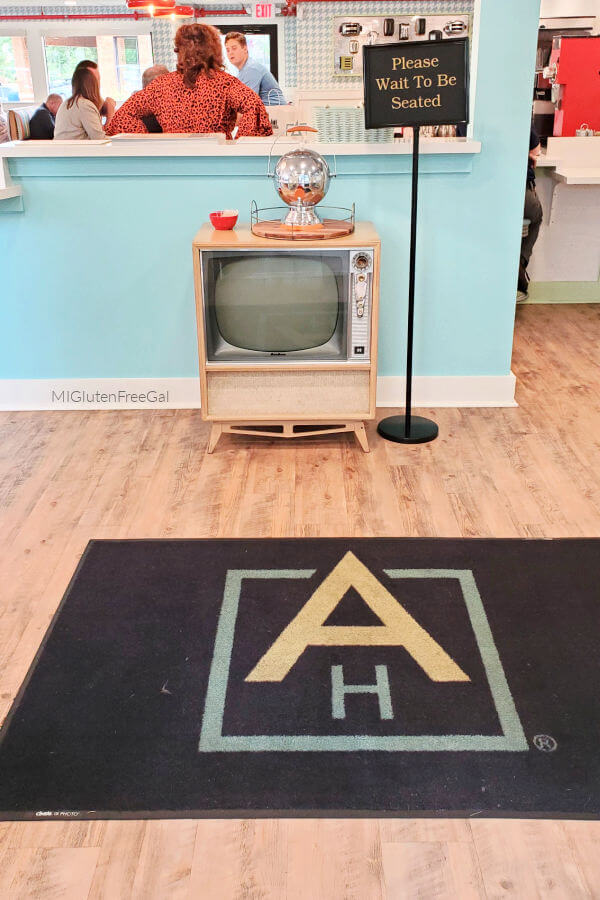 Anna's House
Locations in West & Mid Michigan, and Metro Detroit
Hours – 6 am – 3 pm daily (Westland and and Ann Arbor open at 7 am)
No Reservations Taken on the Weekend
Website | Facebook | Instagram
Anna's House is one of many Michigan restaurants I've visited. You can find a list of them on my Michigan gluten free dining post. Please remember to always ask any restaurant about their food preparation practices.