Michigan Cider Mills with Gluten Free Donuts
As an Amazon Associate and member of other affiliate programs, I earn from qualifying purchases.
Fall in the Great Lakes State is synonymmous with apple cider, donuts and hay rides. Thankfully, many Michigan gluten free cider mill locations offer gluten free donuts. Support one of these businesses, who partner with dedicated gluten free bakeries.

Growing up in Lansing, our family made a yearly trip to Uncle John's Cider Mill. The location has grown greatly since I was a child. However, they don't offer gluten free donuts. (They do make some amazing hard cider, tho!) Now, I travel to the east side of the state, to support one of these Michigan businesses that offer gluten free cider mill donuts.
Greater Detroit – also made by Gluten Free Specialties (gluten & dairy free)
For many years, Gluten Free Specialties in Rochester supplied gluten free donuts to just Yates Cider Mill and Franklin Cider Mill. Then, in 2019, many Michigan cider mills responded to customer demand, and partnered with Gluten Free Specialties. If you want a cider mill in your area to carry gluten free donuts, speak up and tell them about gluten free bakers in your area!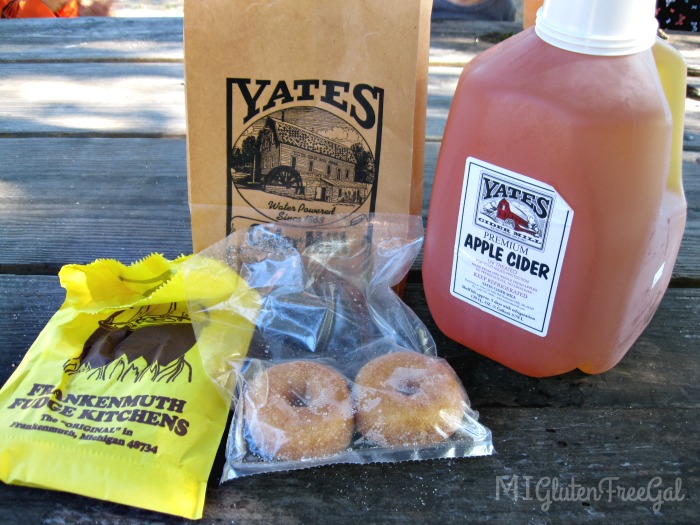 Yate Cider Mill (Rochester & Canterbury Village)
Spicer's Orchard (Fenton)
Mueller's Orchard (Linden)
Diehl's Orchard & Cider Mill (Holly)
Franklin Cider Mill (Franklin)
Westview Orchards & Winery (Washington Twp.)
Big Red Orchard (Washington)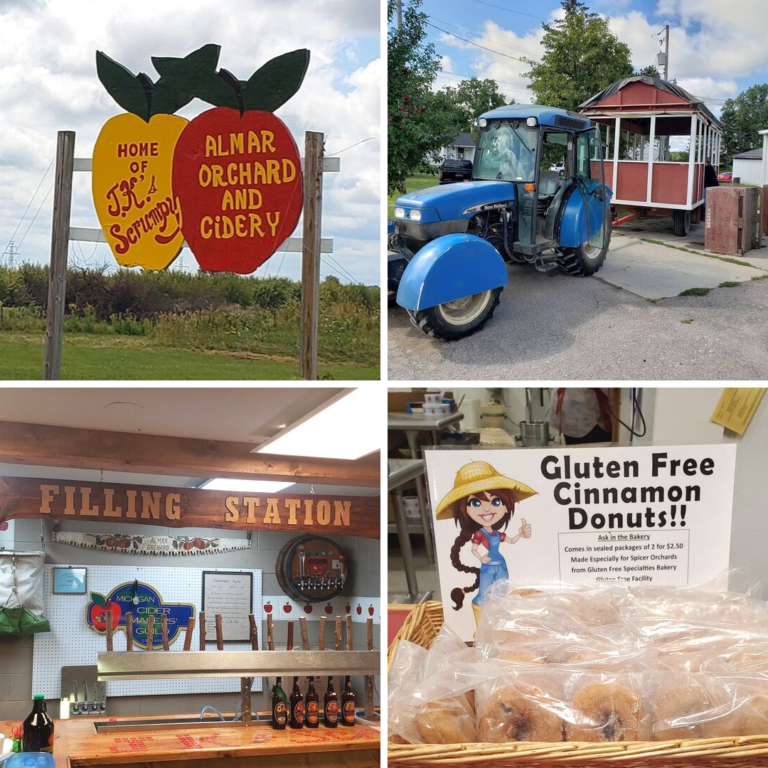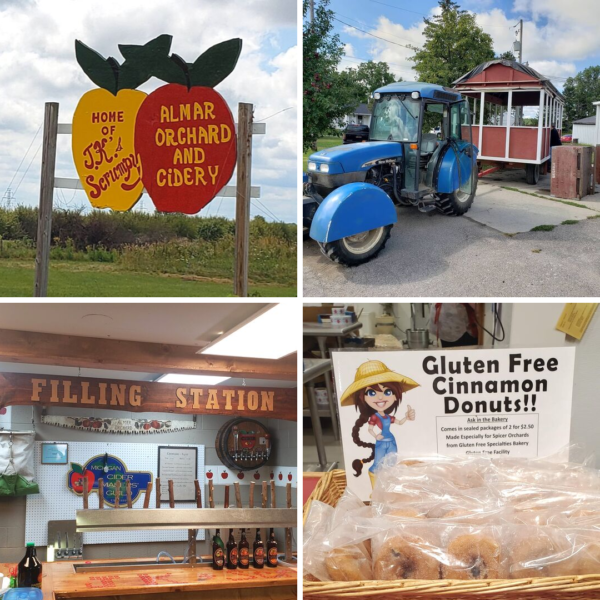 Almar Orchards (Flushing, west of Flint) (GF donut orders not finalized for 2021)
(They also producte JK's Farmhouse Organic Hard Cider!)
Porter's Orchard (Goodrich)
Bayne's Apple Valley, (Freeland, Saginaw County)
Blake's Cider Mill (Armada and South Lyon)
Plymouth Orchards (Plymouth)
Ruggles Ranch and Farm Markets (White Lake)
The Country Mill, (Charlotte)
Please be alert- In previous years, The Country Mill had both the donuts from Gluten Free Specialties, AND house made "gluten friendly" RICE donuts, sold in a package of 6. Their gluten friendly RICE donuts were cooked in a shared fryer. The gluten free donuts in packages of 2 are from Gluten Free Specialties, and are made in a dedicated gluten free facility. Read more on my Facebook page.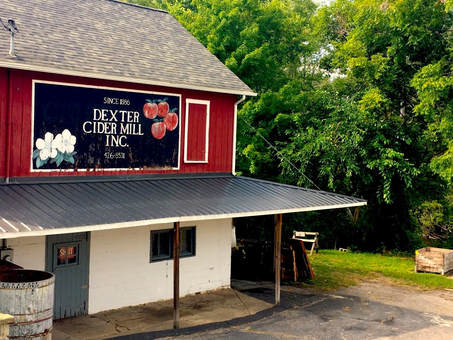 Dexter Cider Mill (Dexter)
They will be offering gluten free and vegan donuts made by Shimmy Shack this year.
Greater Grand Rapids – made by Kind Crumbs (gluten, soy, nut free and vegan)
Kind Crumbs in Grand Rapids specializes in commerical production of gluten free baked goods. You find them in stores such as Harvest Health, D&W Fresh Market, and Foods for Living in East Lansing. However, you can also find them at these farm markets and cider mills in western Michigan. Click here for donut ingredient information.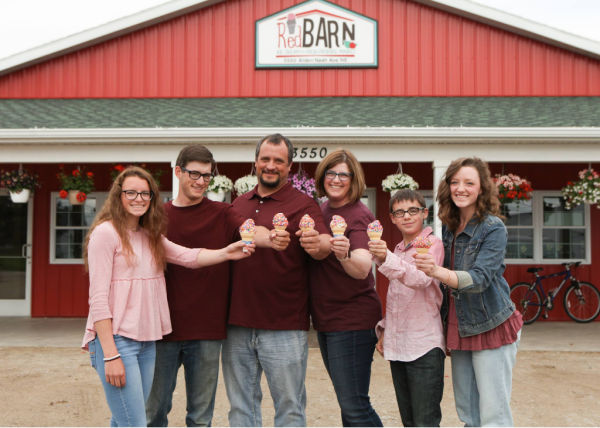 Ed Dunneback and Girls Farm Market (NW GR)
Heidi's Farmstand & Bakery (Lowell)
Red Barn Market (Lowell) (makers of Painted Turtle Hard Cider)
Robinette's Apple Haus & Winery (NE GR)
Frugthaven Farm (Greenville)

Greater Grand Rapids – Made by Rise Authentic Baking (gluten, egg & dairy free)
Rise Authentic Baking will be selling donuts, until they run out, at Schwallier's on October 1st and 8th, from 9 am to 12 pm.
BUT NONE OF THESE LOCATIONS ARE CLOSE TO ME….
Both Gluten Free Specialties and Kind Crumbs ship their donuts. Gluten Free Specialties ships their donuts nationwide. Kind Crumbs ONLY ships their donuts within the state of Michigan. You can order from Gluten Free Specialties by visiting their website. To order donuts from Kind Crumbs (which are gluten free AND vegan), you will have to call them.
Store Bought Donuts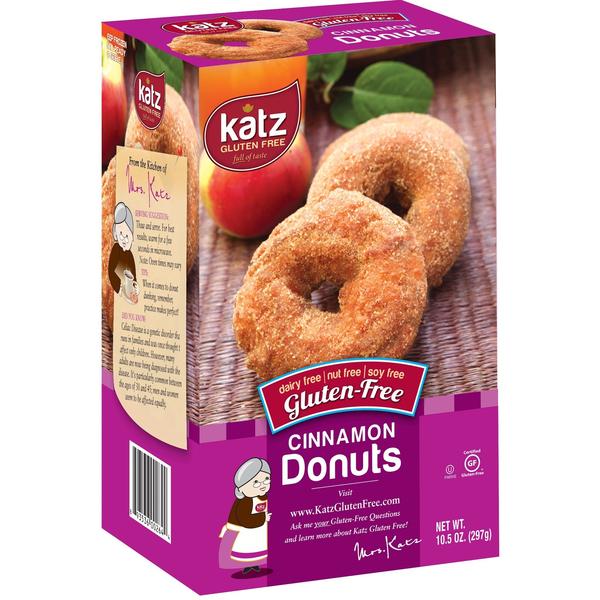 Not finding any cider mills near you with gluten free options? There are two gluten free brands which makes delicious, commercially available gluten free donuts. Both Katz and Kinnikinnick donuts contain no dairy, nuts or soy. While you can order them online, you can also find Katz and Kinnikinnick donuts in your local stores. Find Katz Donuts on Amazon. (affiliate link)
Another option is to buy gluten free donuts from one of the many dedicated gluten free bakers in Michigan. Find my complete list, organized by geographic region, at this link. Buy a package the whole family can enjoy, take them with you to the cider mill, and have a small family picnic!
Homemade Gluten Free Donuts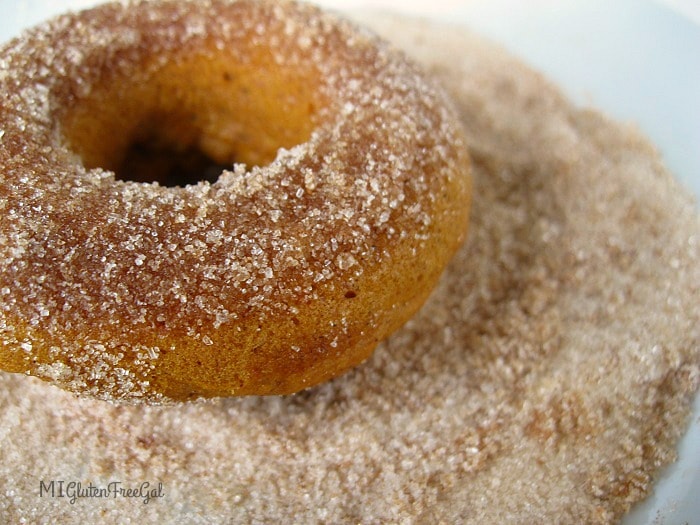 Of course, one can always make their own gluten free donuts, and take them to the cider mill. My two ingredient gluten free pumpkin donuts are truly a hit this time of year. Depending on which cake mix you use, these can easily be made free from the top 8 allergens. These chocolate dipped gluten free cake donuts are also free from the top 8 allergens.
Looking for gluten free donuts with fancier flavors? My friend Chrystal from Gluten Free Palate is a donut guru! Her gluten free cinnamon sugar donuts look perfect! My friend Johnna from In Johnna's Kitchen compiled the ultimate list of 52 gluten free donut recipes. There's sure to be one to fulfill your gluten free donut cravings.
Did I miss any? What other Michigan cider mill locations do you like to frequent? Leave me a note in the comments!