The Allergy Free Bakery
As an Amazon Associate and member of other affiliate programs, I earn from qualifying purchases.
The Allergy Free Bakery is Macomb County's newest gluten free and top 9 allergy free business. Be ready to enjoy not only cookies, cakes and brownies, but also bread, bagels, coffee, ice cream and more!
**This is an interview with the owner. Please scroll to bottom of the page for bakery address, phone number, website, email, and social media links.**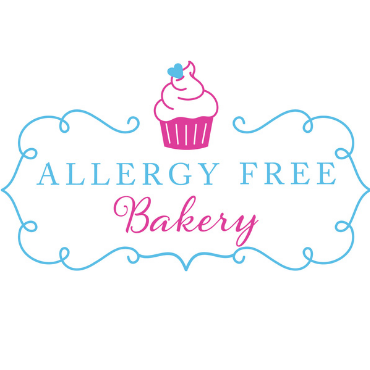 Allergy Free Bakery is the creation of Chris Farraj. His son lives with several different food allergies. Chris wanted to create something, not only for his son, but for everyone- kids and adults- who live with food allergies.
Chris Farraj has hired long time baker, Daniel Rutty, as lead manager for the bakery. He's worked in a variety of bakeries, and is excited about what the Allergy Free Bakery has to offer those in Macomb County. Learn more about the bakery in Daniel's answers, below.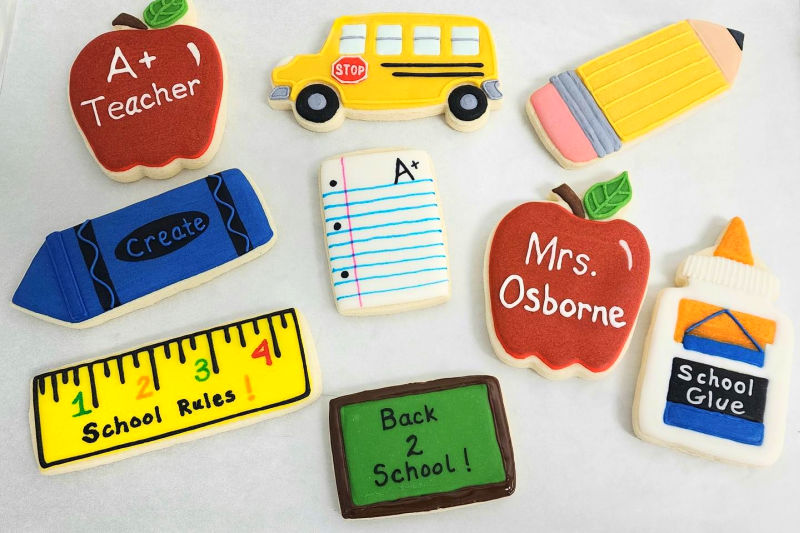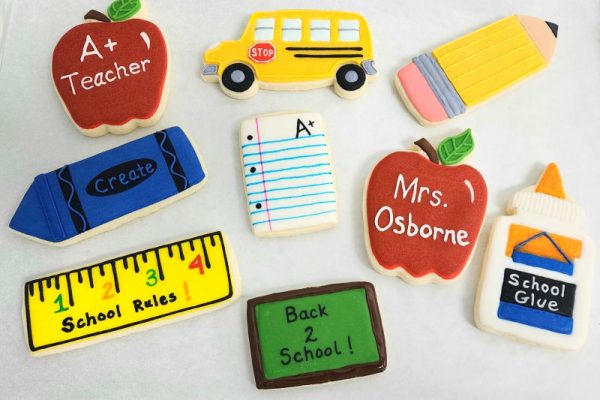 1. What inspired you to become a baker? Why the focus on gluten-free?
I have been in the baking industry for almost 20 years. I have always enjoyed making beautiful creations so others can enjoy them. Offering gluten free and food allergy conscious baked goods is so important. There are so many people who have allergies or gluten issues, and so few places that cater to them.
We want everyone to have the chance to enjoy what so many others, who don't have issues, are able to have on a daily basis. We want people and families to be able to enjoy parties, family gatherings, or events and not have to worry about being left out or becoming ill.
2. Are there other highlights of your products? Dairy-free, egg-free, nut-free etc
At the Allergy Free Bakery, we are TOP 9 ALLERGEN FREE (Dairy, Eggs, Wheat, Soy, Peanuts, Tree nuts, Fish, Shellfish, and Sesame). We are also looking into Kosher Certification at this time. In addition, we use non artificial dyes with some of our products. Our dyes come from a company that is also Certified Gluten Free, Top 9 Allergen Free, and is plant based.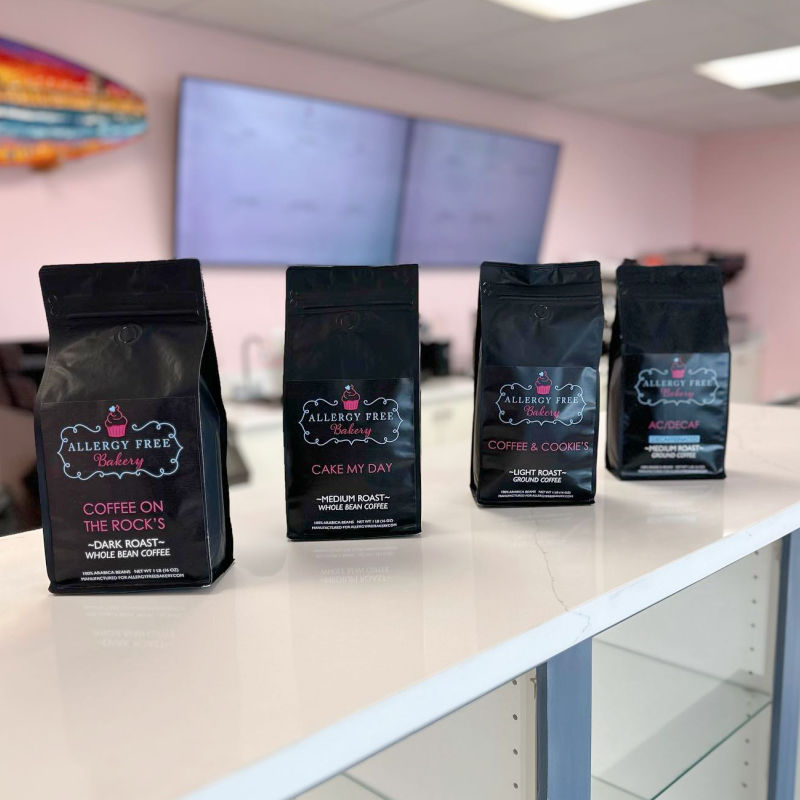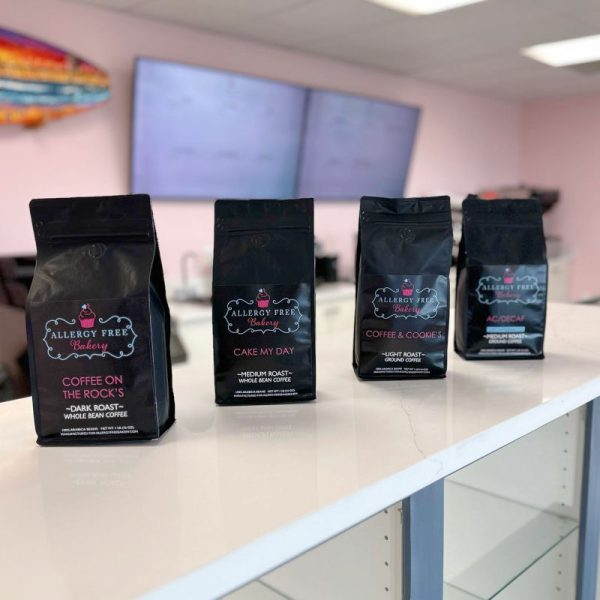 3. What steps do you take to guarantee that your products are truly gluten-free?
We do not allow any of the Top 9 allergens on the premises. Even employees will not be allowed to bring in meals or drinks that contain an allergen. As part of our training, all employees will participate and be trained properly in food handling, good manufacturing practices, and allergens.
Management carefully screens all products and ingredients. We ask all manufacturers and distributors about their food safety protocols, and steps they take to prevent any chance of cross contact with allergens.
Our proprietary flour blend, which is gluten free, is made by a company that is:
Certified Gluten Free
Top Eleven Free (milk, egg, peanut, tree nut, wheat, soy, fish, crustacean/shellfish, mustard, sesame, sulphites)
Corn Free
GMO Free
Kosher OU Parve
Vegan Appropriate (no ingredient or processing are from animal derivatives)
Packaged in Recycled and Recyclable Boxes, Printed With Vegetable Ink
Along with their Gluten Free Flour Mixes, they are also providing us cake mixes, (yellow and chocolate), brownie mix, and a pancake/waffle mix, which follow gluten free certifications and standards, like their flour mixes.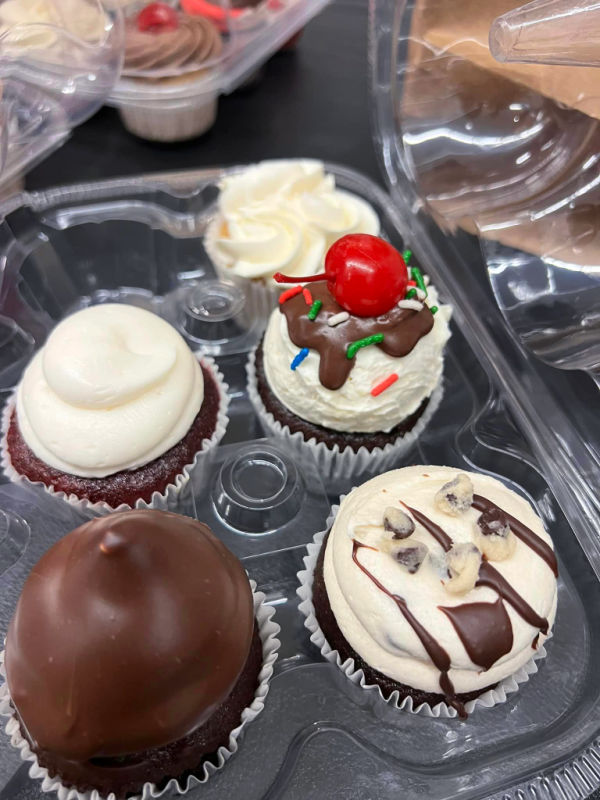 4. Do you use oats at The Allergy Free Bakery? Are they certified gluten free?
A couple of our products will contain oats. Our oats are certified gluten free and grown under a purity protocol. Our vendor sources oats from Bay State Milling.
5. Can you share a story of a customer who's been greatly impacted by your business?
We officially open on September 12th, 2023, so our feedback it limited. However, you can read this review from a very happy mom, on our Facebook page.
"Today I picked up their fall donut assortment. This included Apple Cider, chocolate with dyefree sprinkles
, powdered sugar, and plain donuts. They were absolutely amazing! So soft on the inside and crispy on the outside! The way a donut should be! But most of all, 100% safe for my 6 year old son with tree nut, soy, dairy, gluten, and egg allergies! Thank you so much we are forever grateful for you guys bringing this bakery to our area." ~ Kayla D.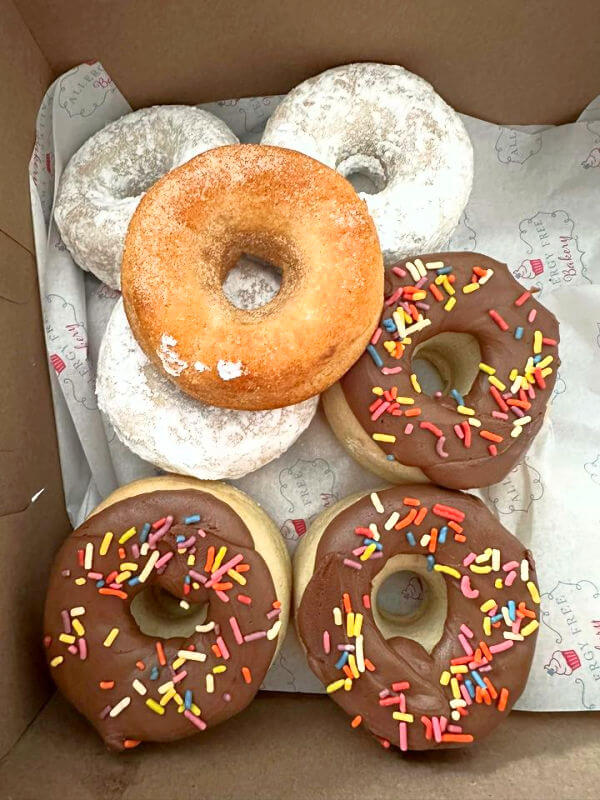 6. What else would you like consumers to know about your products and your business?
The Allergy Free Bakery is truly a place for everyone, not just for those who have allergies. While our products may be free from allergens, we are full of deliciousness! If you have a certain allergy outside of the Top 9 List, we will be more than honored to sit with you and see how we can meet your needs.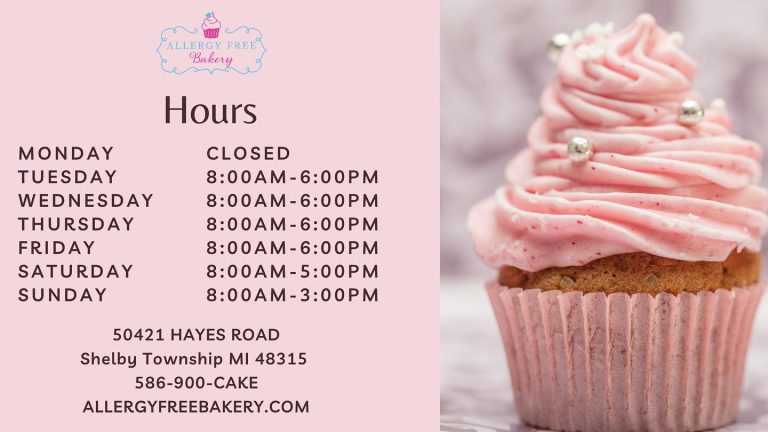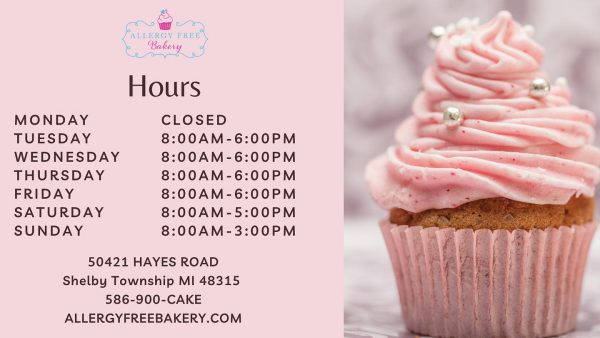 The Allergy Free Bakery
50421 Hayes Rd. Shelby Township, MI 48315
Hours: Tues-Fri 8 am – 6 pm; Sat 8 am – 5 pm; Sun 8 am – 3 pm
586-900-2253 (586-900-CAKE)
Website | Facebook | Instagram | Email
Allergy Free Bakery is one of many gluten free bakers across the state of Michigan. Click this link to see a comprehensive list of all the gluten-free bakeries in Michigan, complete with interactive map! Looking for more local eats? Check out my list of gluten free baked good options at Michigan Farmers Markets.
** All photos used from The Allergy Free Bakery Facebook page.