Gluten Free Pizza: Restaurants, Recipes & More
As an Amazon Associate and member of other affiliate programs, I earn from qualifying purchases.
Everyone craves gluten free pizza. Young, old, near and far. Whether you yearn for sweet or savory, or want grain free or keto, this post delivers on what you're looking for!

Places to Order Gluten Free Pizza in Michigan
Tru Pizza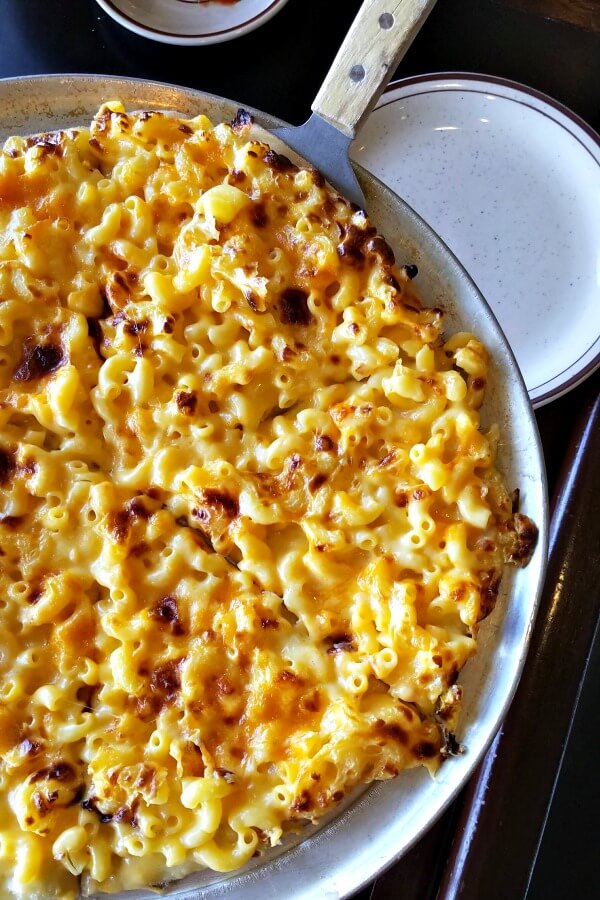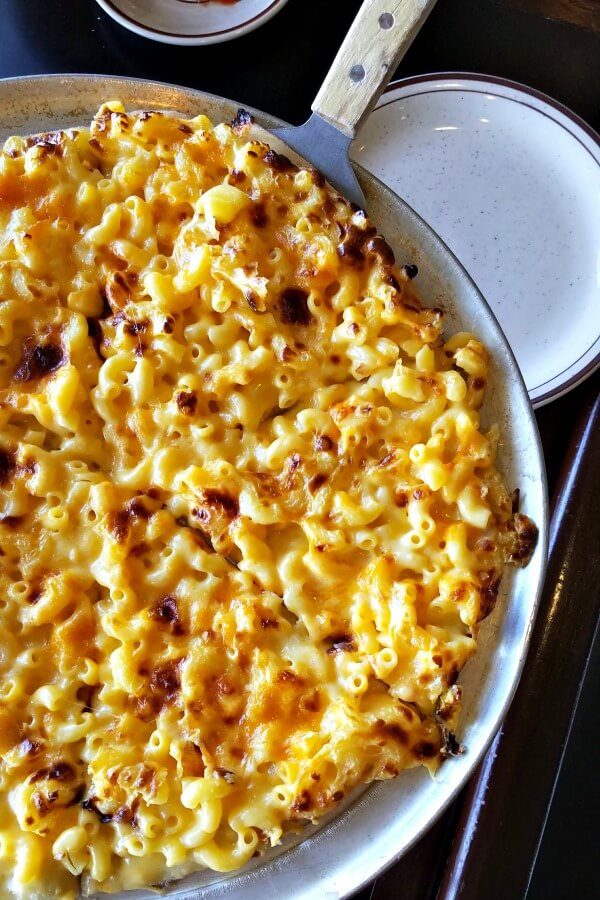 To date, Tru Pizza is a 100% dedicated gluten free and peanut free restaurant. They serve deep dish and thin crust pizza, as well as calzones. And elephant ears. You definitely need to order the elephant ears when (not if) you go to their location in Troy, Michigan. A second location in Plymouth should be opening soon, next door to Rumi's Passion.
Papa Chops Eatery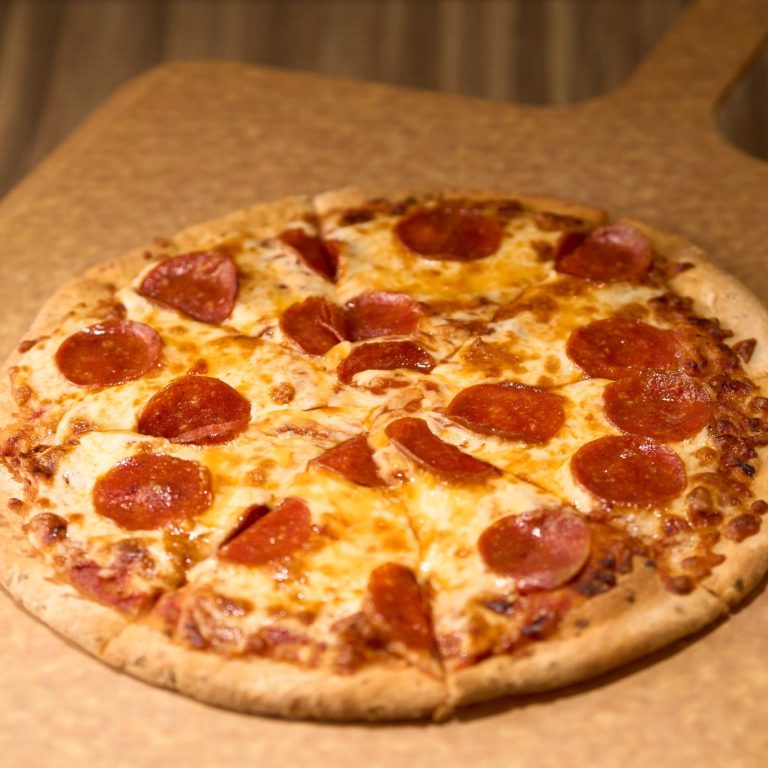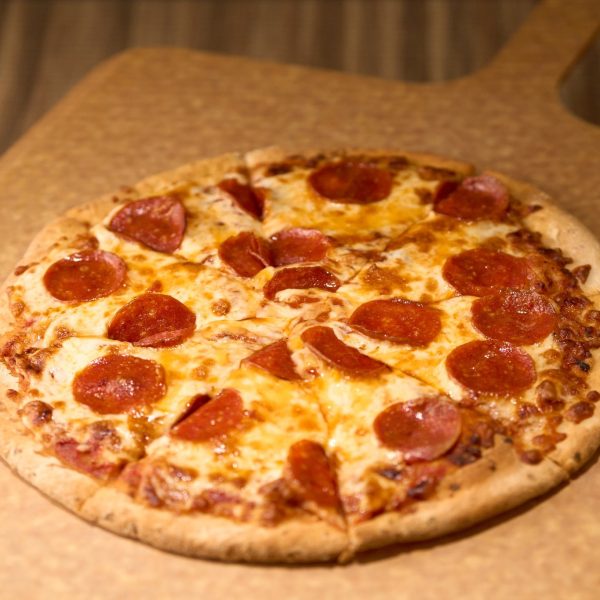 Papa Chops in Grand Rapids offers a 100% gluten free menu. That includes pizza! They also offer desserts, so you can satisfy both of your cravings for sweet and savory. If you're 21 and over, grab some Brewery Nyx beer from a local store to enjoy with it.
Propaganda Pizza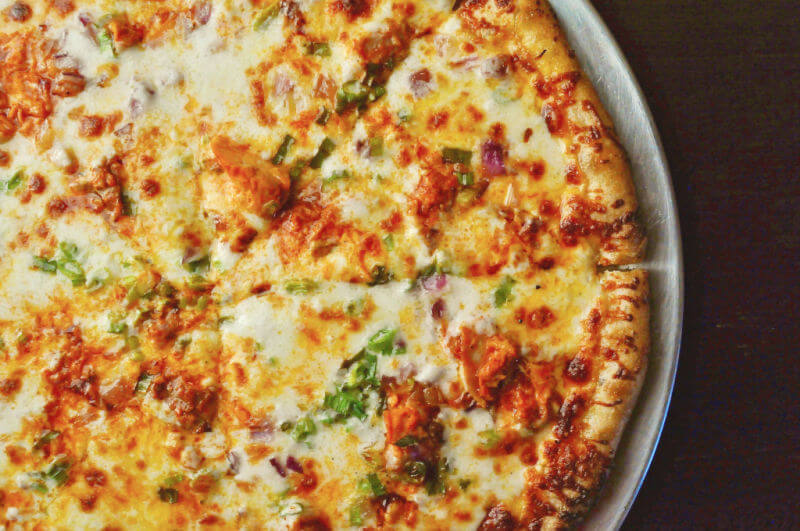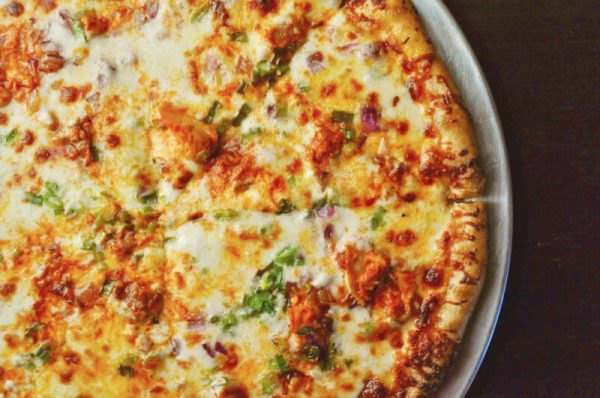 Propaganda Pizza, located in Dowagiac Michigan, makes all of their pizzas with Caputo's gluten free flour blend. For those with a wheat allergy, please know that this flour blend contains gluten free wheat starch.
The Rage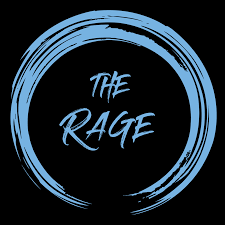 The Rage, located in Niles, Michigan, offers a 100% gluten free menu, including pizza. Other menu items include burgers, fried fish, tacos, macaroni and cheese, and more. They also have live music on occasion.
Low Carb Grill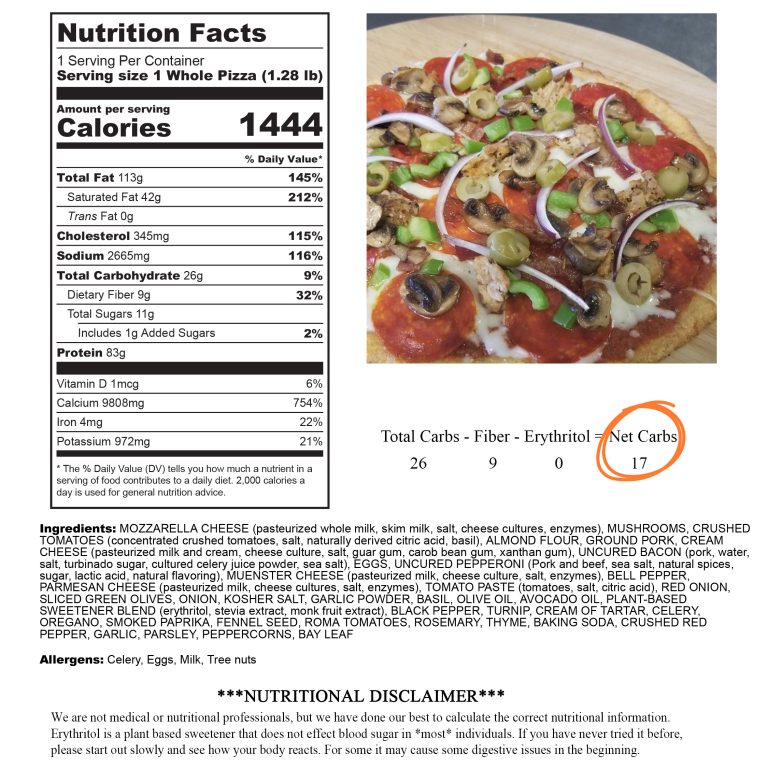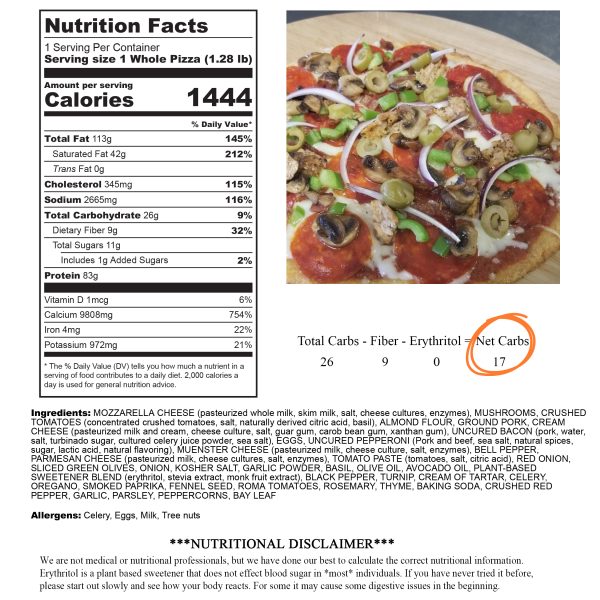 Low Carb Grill, located in Holland MI, focuses on meals for the keto lifestyle. Everything on their menu is gluten free. Be advised that they use stevia, monkfruit and erythritol in their recipes. This may cause stomach upset for some people. Nut flours are also used on premises.
Little Mustard Seed Cafe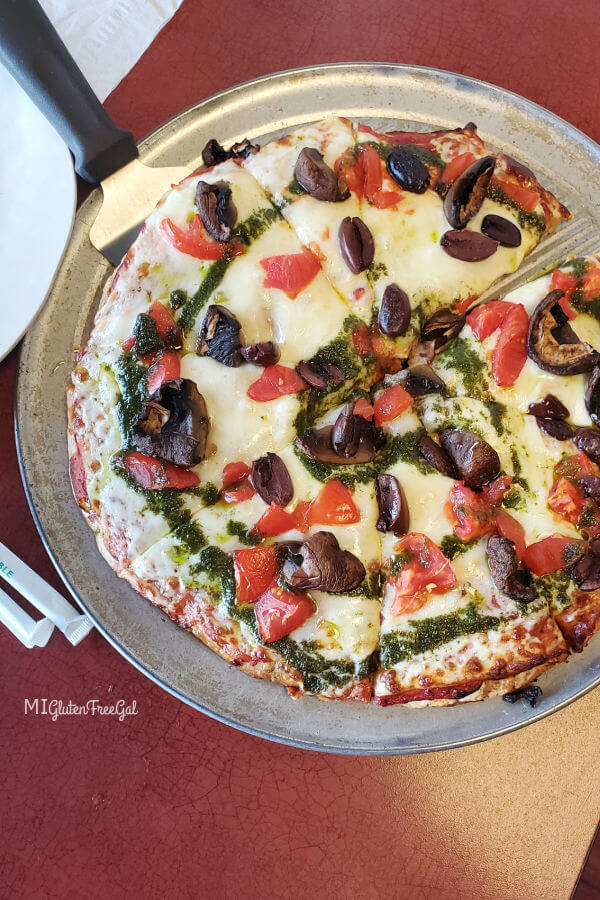 Little Mustard Seed Cafe, located in New Baltimore Michigan, offers a 100% gluten free menu. This small cafe is well known for its soups, sandwiches and sweets, but also serves pizza. They also offer vegan cheese!
Buddy's Pizza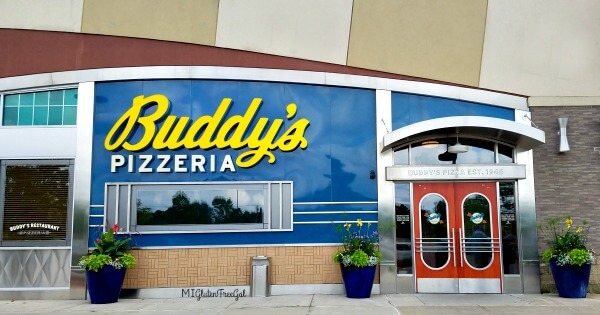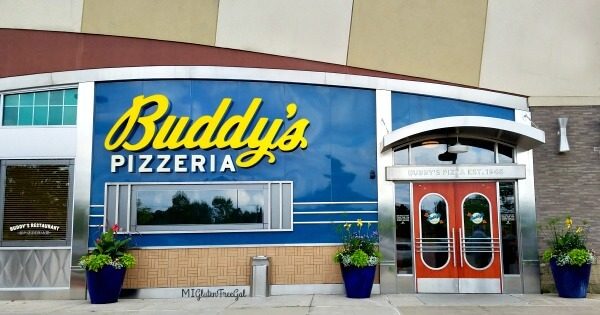 Buddy's Pizza is a Detroit landmark. With locations across Metro Detroit, they prepare their Detroit Style gluten free pizza in dedicated stations. Their crust is fluffy and thick, without the use of any yeast.
Pintown Lanes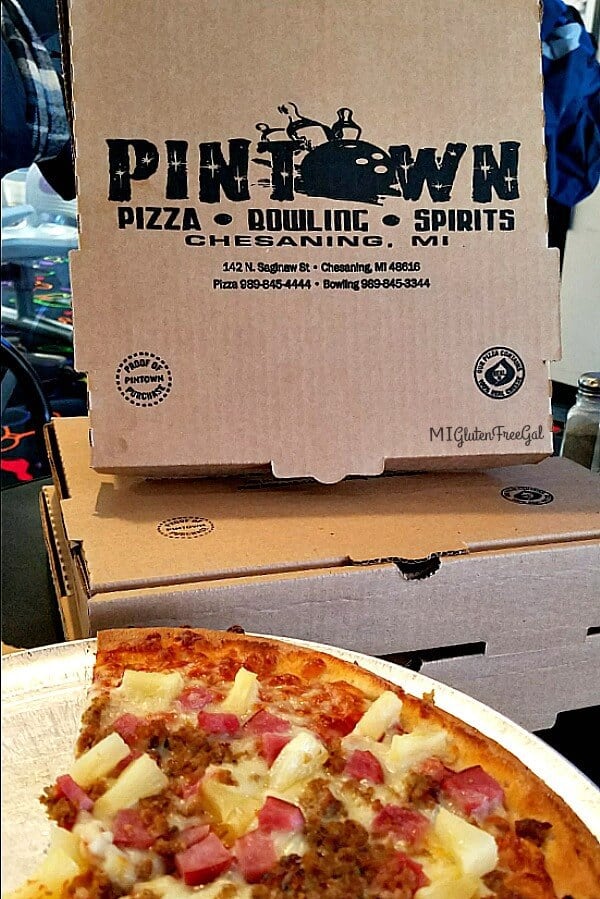 Located in the town of Chesaning, MI, Pintown Lanes offers a delicious gluten free pizza. They prepare gluten free pizzas separately from where regular dough is used. They use extra barriers to prevent cross contact. Staff use fresh sauce and toppings for every gluten free pizza as well. Great place for food and fun!
Spanky's Pizza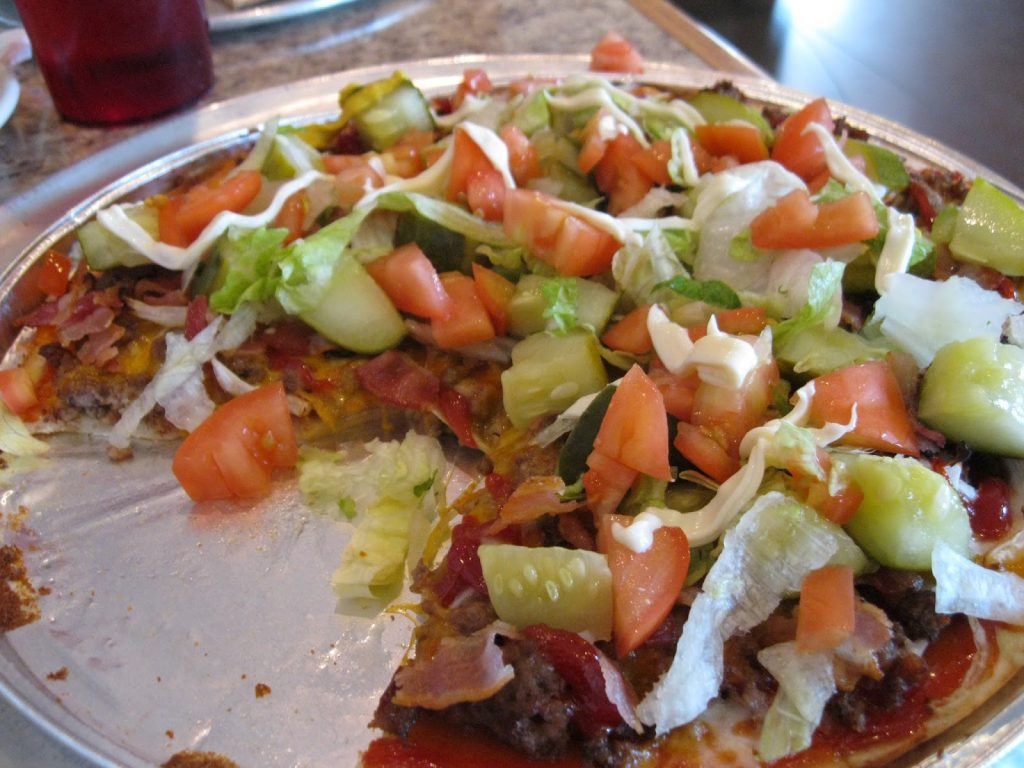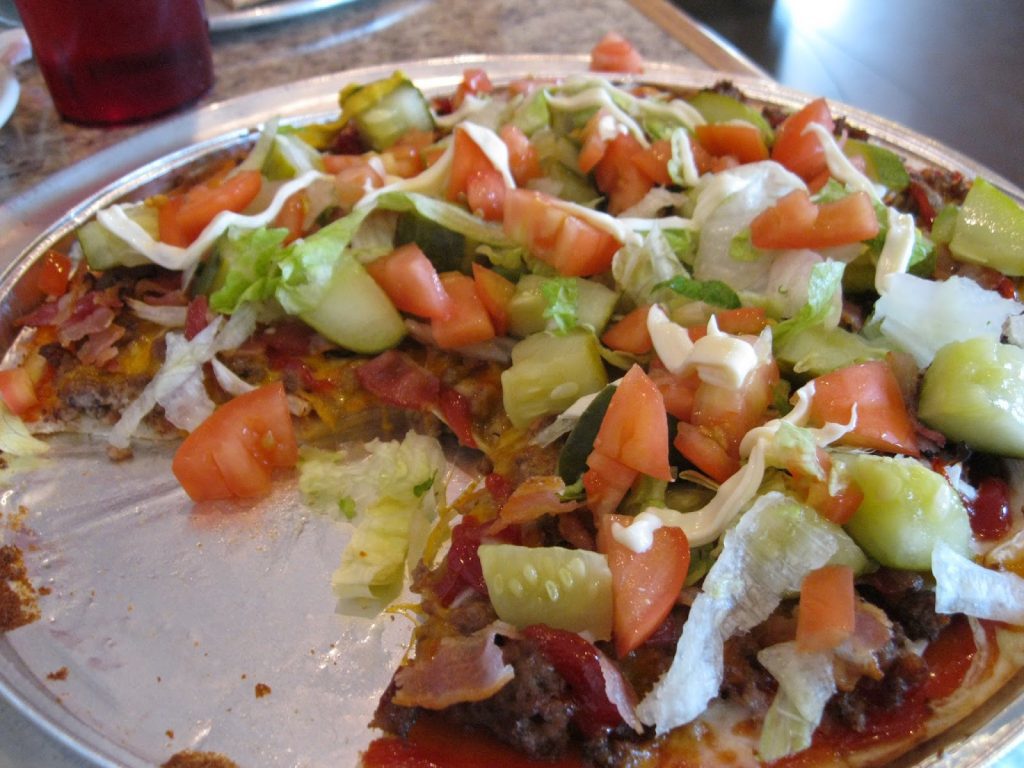 Spanky's Pizza offers another small town gluten free pizza surprise. Located in Fremont, MI, home of Gerber, this pizzeria understands the need to prevent cross contact. While I haven't eaten there in years, I highly recommend their cheeseburger pizza. It may sound odd, but trust me when I say it may be the best pizza you've ever had.
Herb and Fire Pizzeria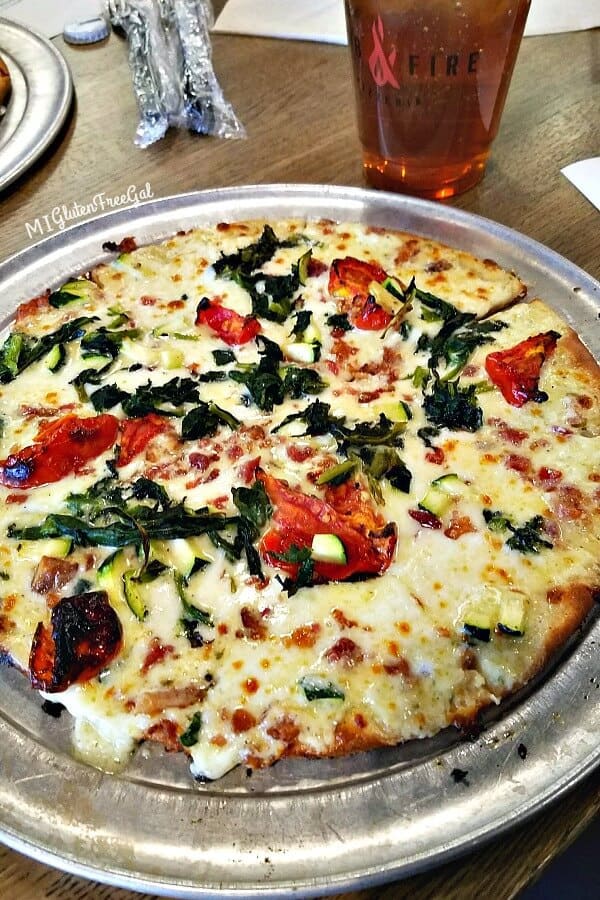 Herb and Fire Pizzeria in Grand Rapids, MI makes you a gluten free pizza, your way. Similar to Blaze or Your Pie, you create your own taste sensation by picking fromoptions. If you request it, staff there will prepare your gluten free pizza with fresh sauce and toppings. Enjoy Michigan made hard cider with your order, too!
Silver Beach Pizza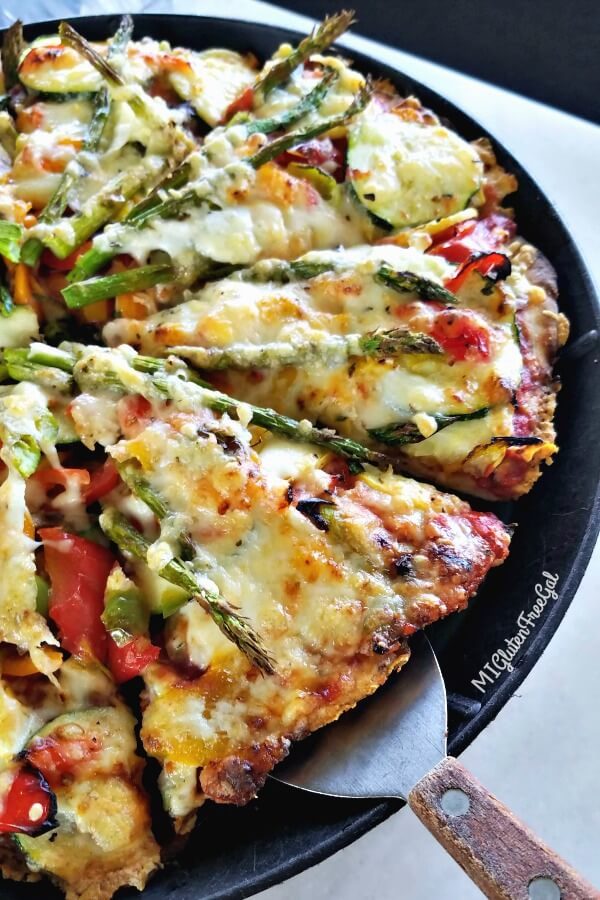 Located along iconic Silver Beach in St. Joseph, Michigan, you'll find create gluten free pizza combinations at Silver Beach Pizza. Top yours with butternut squash or asparagus, or keep it simple with cheese. (Dairy free available as well!) All gluten free pizzas there are built on My Bread Bakery pizza crust.
**Please note that I chose not to list places like Hungry Howie's, Jet's Pizza, or Domino's. Those chain restaurants declare their kitchen to be unsafe for those with Celiac Disease. While some succeed at ordering from Cottage Inn, I personally feel unwell after eating there.**
My Gluten Free Pizza Recipes
Gluten Free Grilled Pizza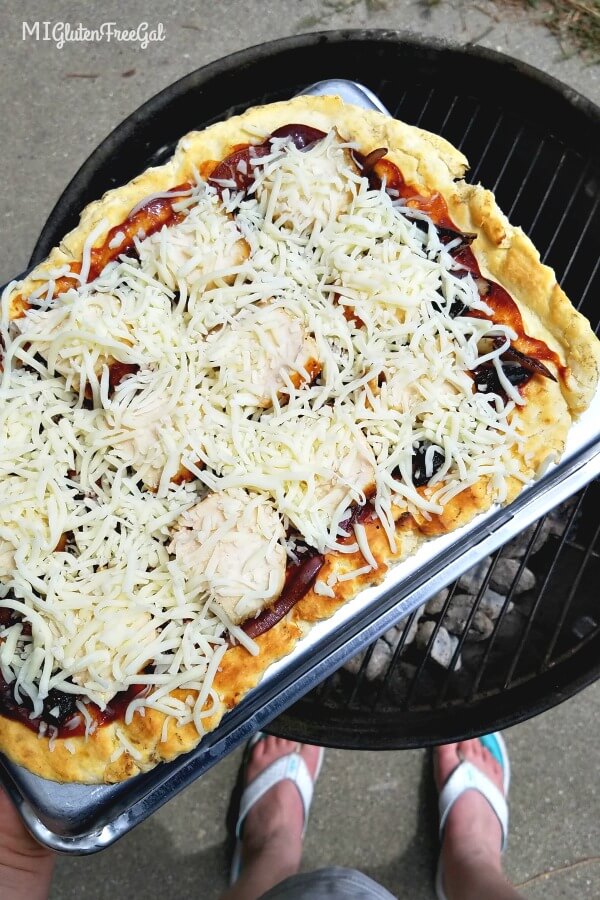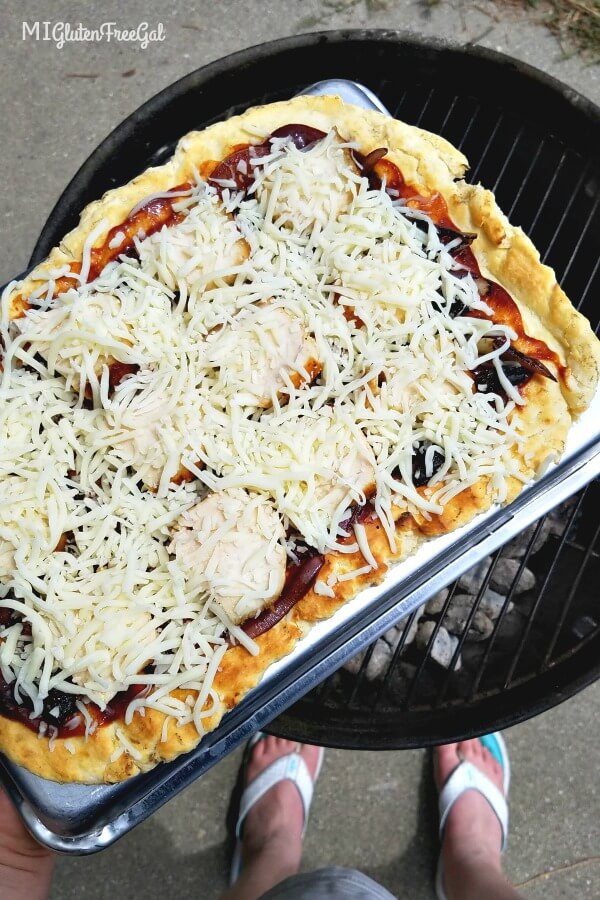 On Facebook, people asked me to create a gluten free pizza dough recipe. However, I easily make the most amazing gluten free pizzas using Chebe dough. Most mixes contain none of the top 8 allergens nor yeast. Yet it puffs up magically and tastes amazing. I HIGHLY suggest cooking a gluten free grilled pizza this weekend.
Deep Dish Pizza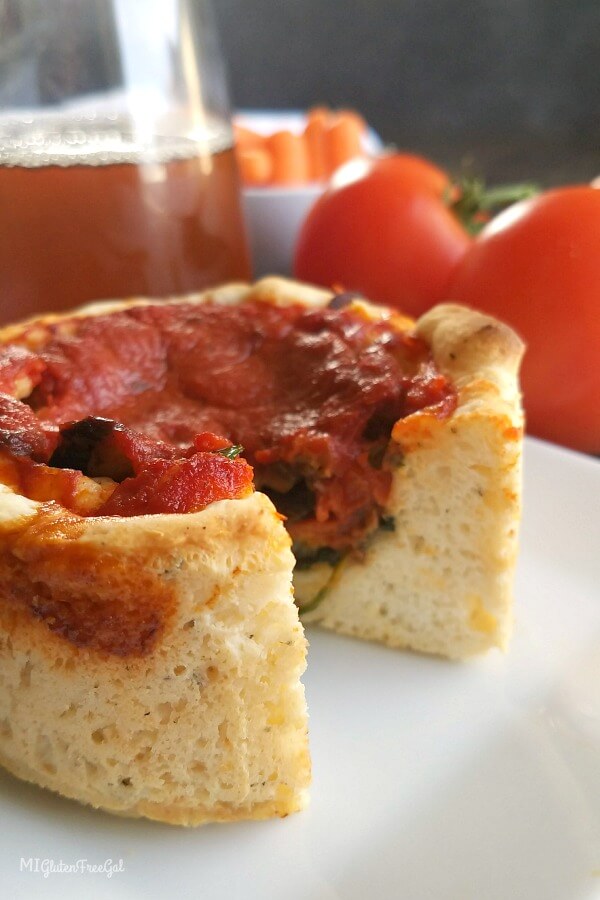 These individual gluten free deep dish pizzas hit the spot any time of day. They work great for dinner, and freeze great for packing lunches throughout the week. While you can use any yeasted dough for this, I experience great success using GF Jules pizza dough.
Gluten Free Chicken and Bacon Alfredo Pizza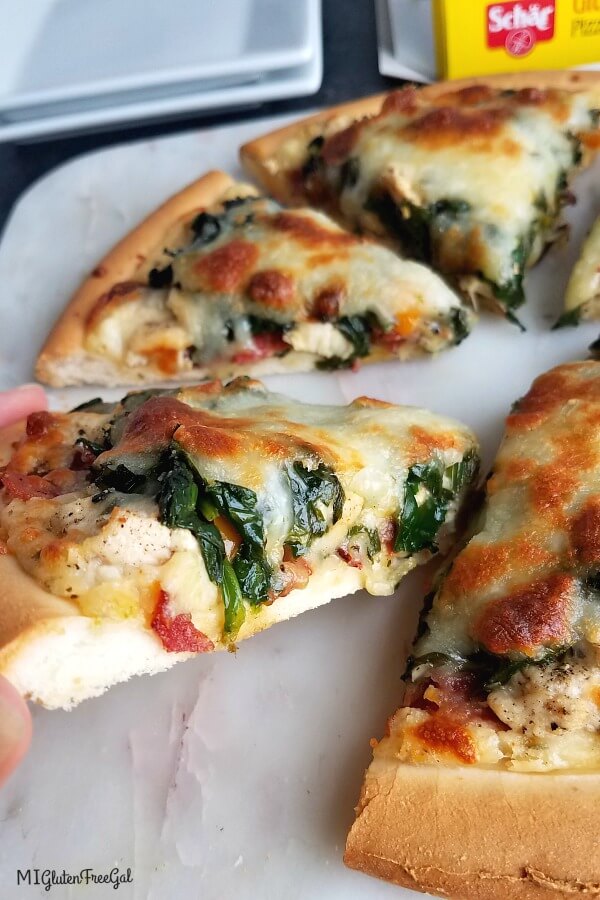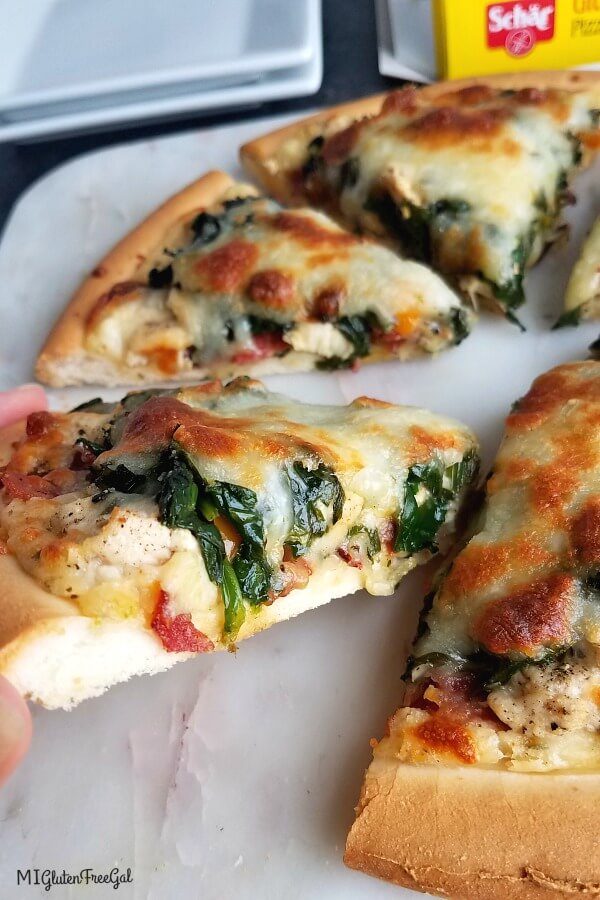 Looking for quick and easy? Find shelf stable Schar gluten free pizza crusts at your local store and make dinner in under 30 minutes. They contain no egg or dairy ingredients, and create the perfect base for my gluten free chicken and bacon alfredo pizza. Perfect for those who must avoid tomatoes in their diet!
Cauliflower Pizza Crust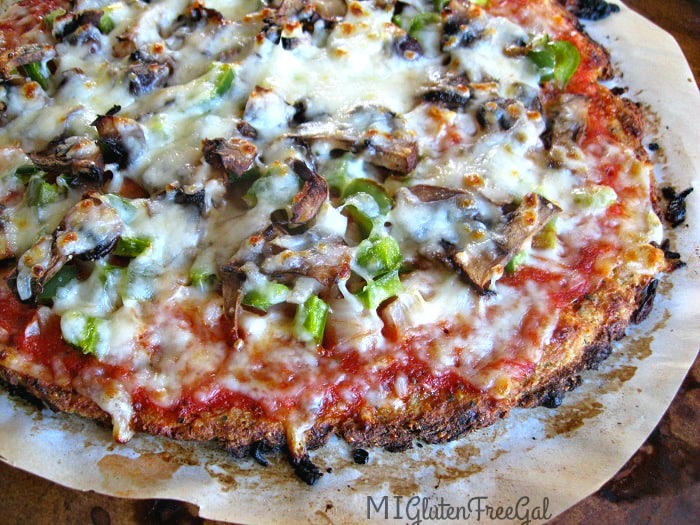 Avoiding grans all together? I LOVE my recipe for Cauliflower pizza crust. Even the pickiest of eaters (a.k.a my husband) excitedly eats it when offered. Unlike frozen cauliflower pizza crusts on the market, this contains no rice or corn or any other grain.
Gluten Free Pizza Crust for One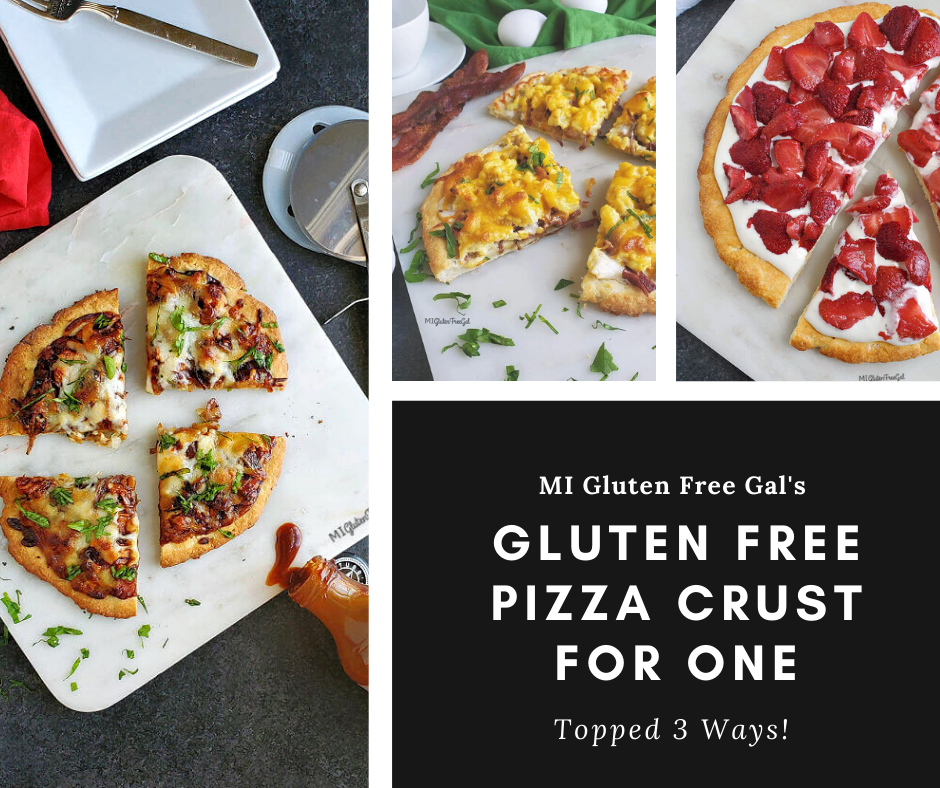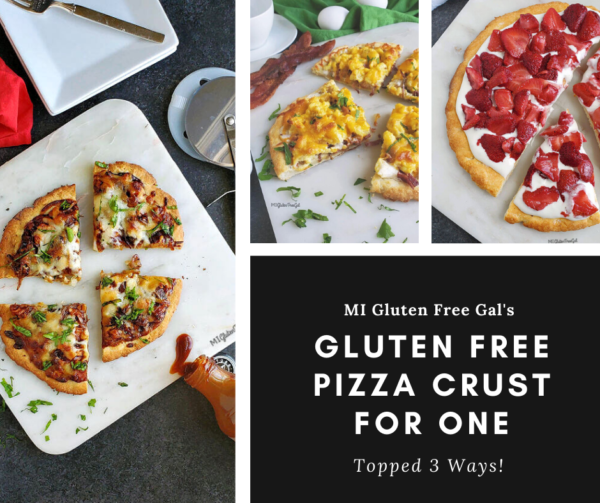 This versatile yeast-free pizza crust works for all types of pizza. Perfect for a breakfast pizza topped with eggs, or roasted chicken with onions and bbq sauce. It even works for a dessert pizza, which i highly recommend!
Sonoma Flatbread Gluten Free Frozen Pizzas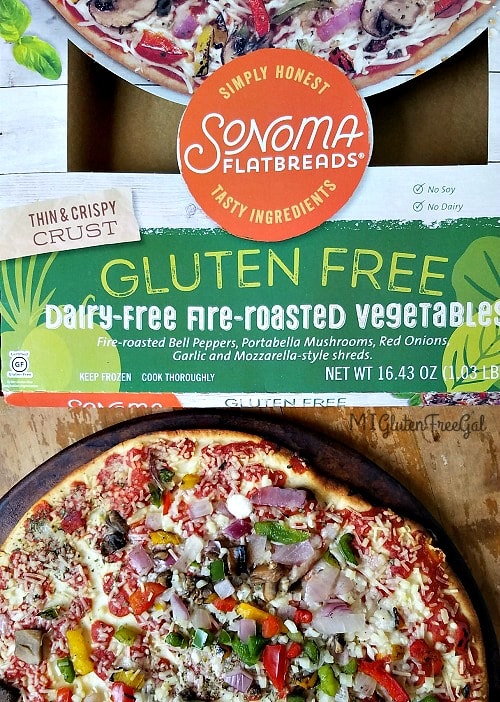 Homemade gluten free pizza. Ain't no one got time for that, right? These Sonoma Flatbreads gluten free pizzas are the best gluten free pizzas, IMO. They also offer a dairy-free option. Please note that Sonoma makes gluten free AND regular pizzas, so make sure to grab the right box. Available at Meijer and other stores.
Gluten Free Fruit Pizza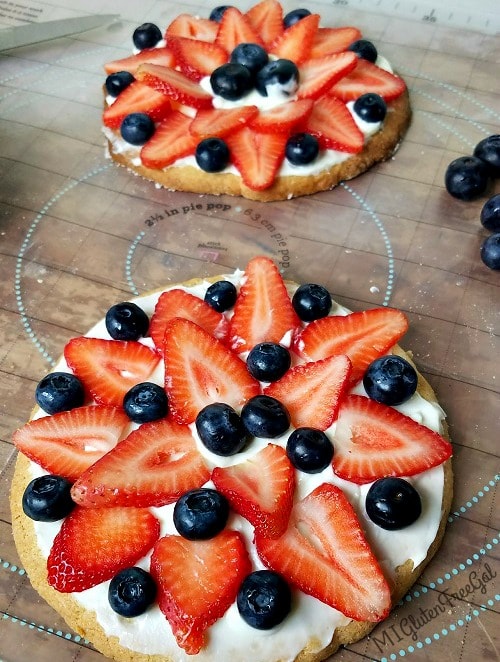 Life's short. Eat dessert first. Especially when it comes in the form of pizza. Grab your favorite gluten free sugar cookies (store bought or homemade) and create these easy gluten free fruit pizzas. Use your favorite fruit. I like to make these around Memorial Day and use blueberries and strawberries.
Gluten Free Pizza Dough and Other Uses
Gluten Free Palate's Easy Gluten Free Pizza Dough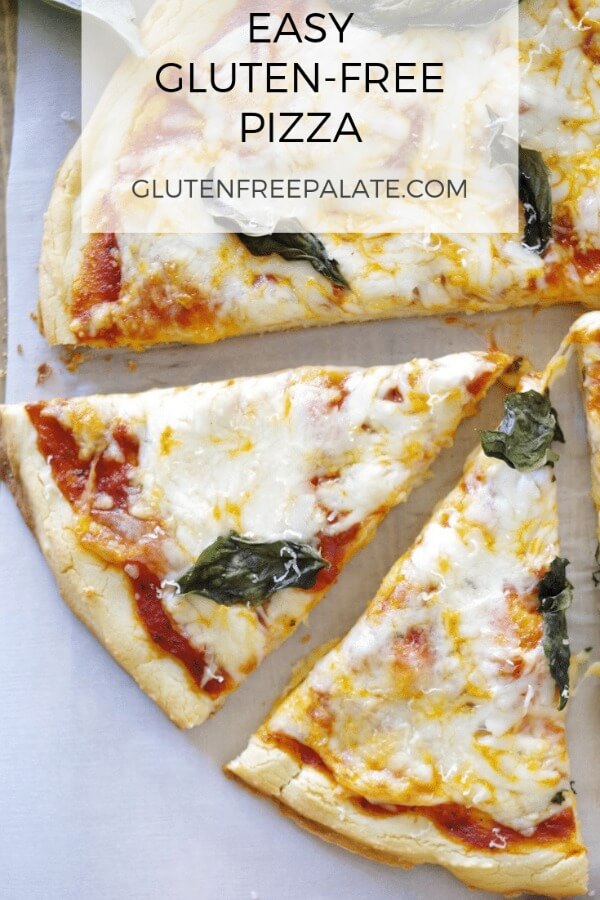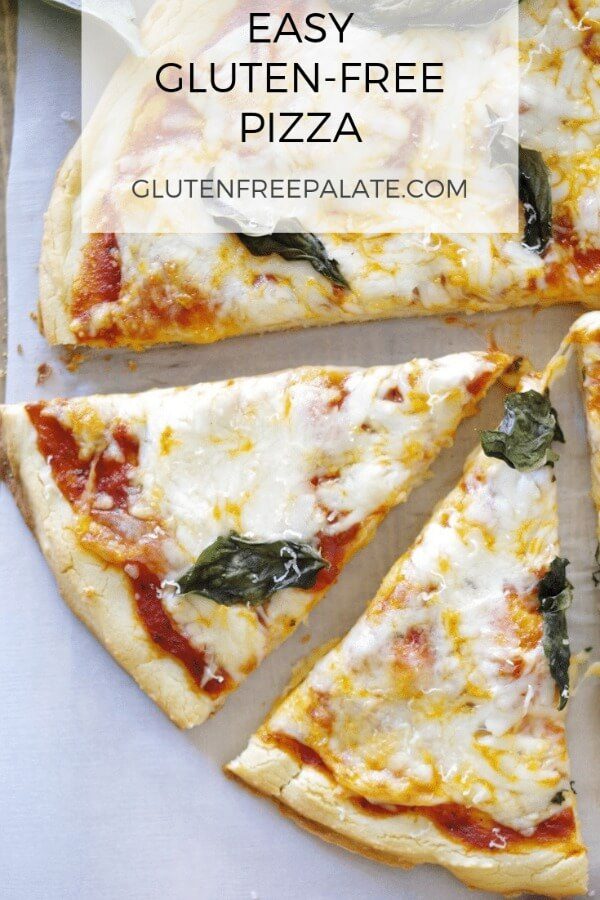 For those wanting to make gluten free pizza dough from scratch, I got your back. Well, more accurately my friend Chrystal from Gluten Free Palate does. She uses Bob's Red Mill 1-to-1 gluten free baking flour to make this yeasted, easy gluten free pizza dough.
Meaningful Eats Best Gluten Free Pizza Crust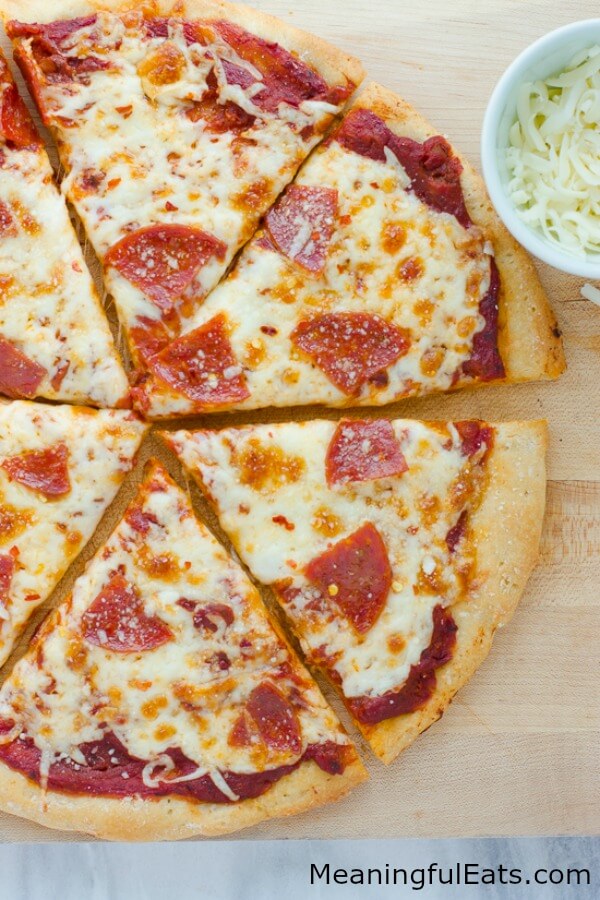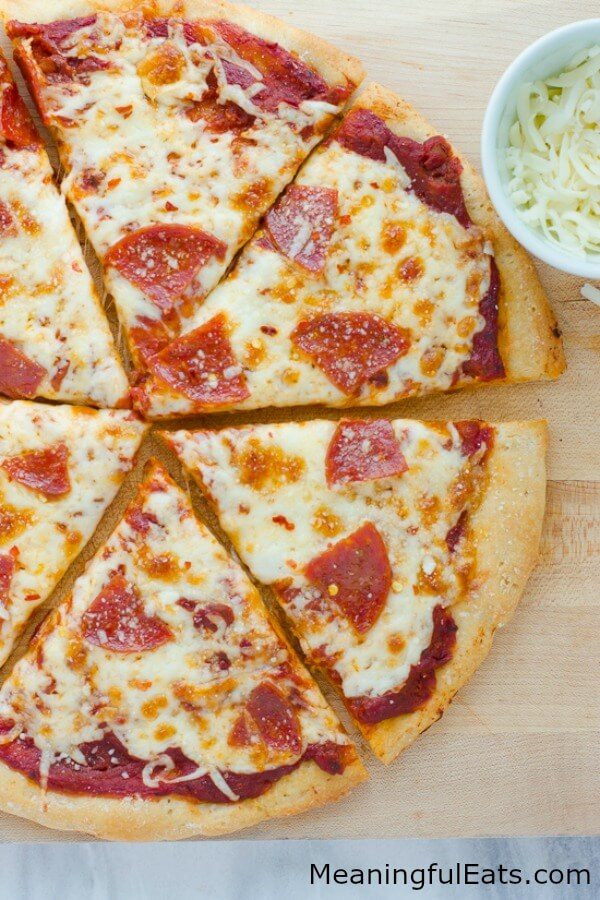 Because one is never enough, I also want to share Meaningful Eats' "Best Gluten Free Pizza Crust" recipe. She tested King Arthur Flour's Measure for Measure gluten free flour in her recipe. In addition, she adds psyllium husk to her dough instead of added xanthan gum.
That's Low Carb Keto Pizza Crust Recipe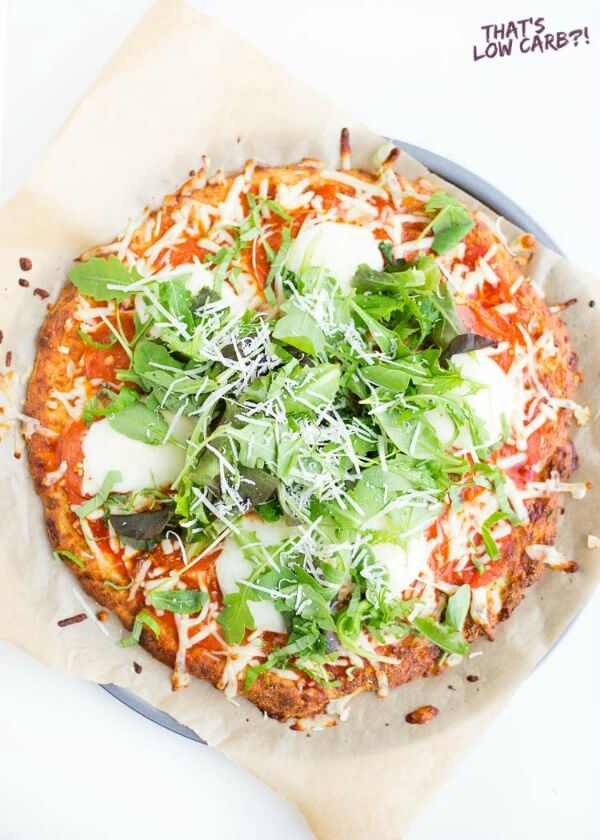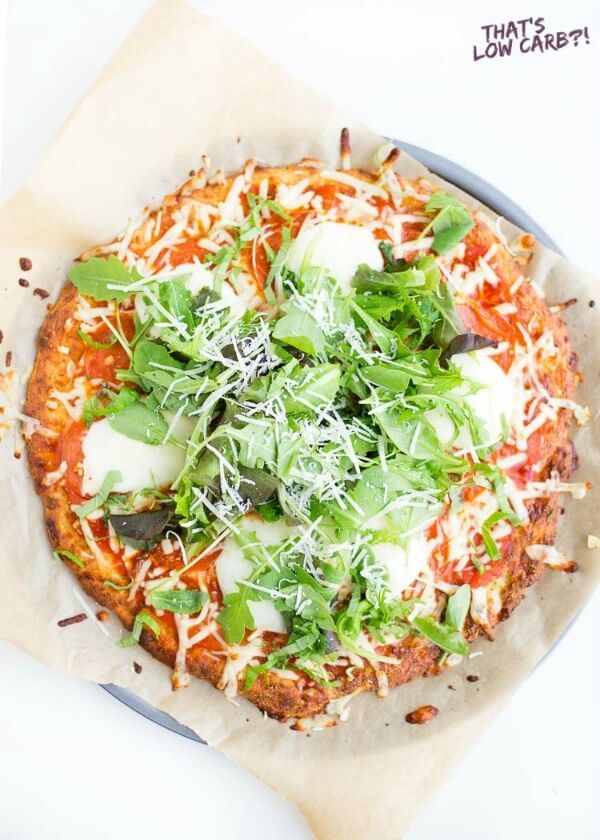 Have you heard of Fathead Pizza? It uses almond flour, eggs and cream cheese. That's Low Carb's Keto Pizza Crust Recipe recreates that with a bit of additions. My (non-gf) husband and I tried a variation of this recently and he LOVED it.
Gluten Free Monkey Bread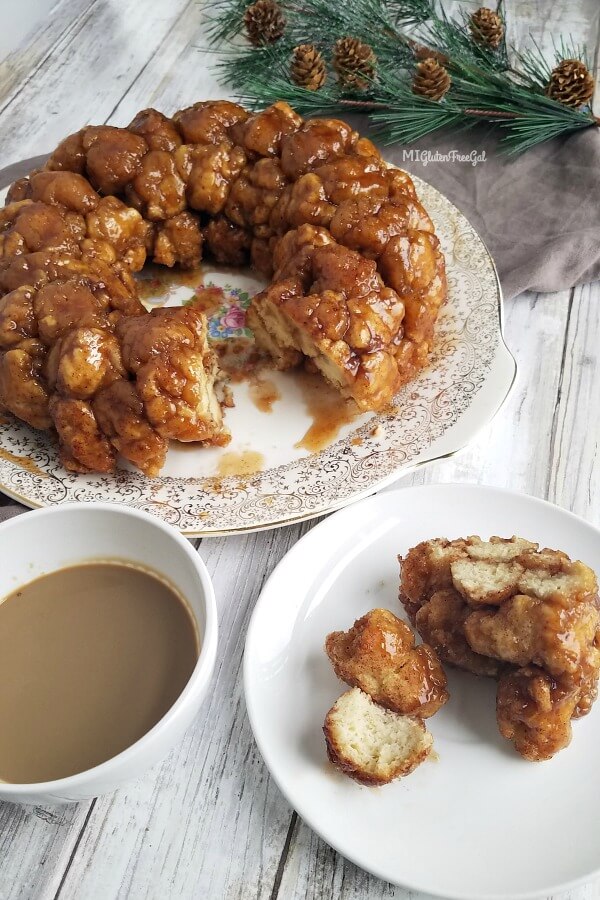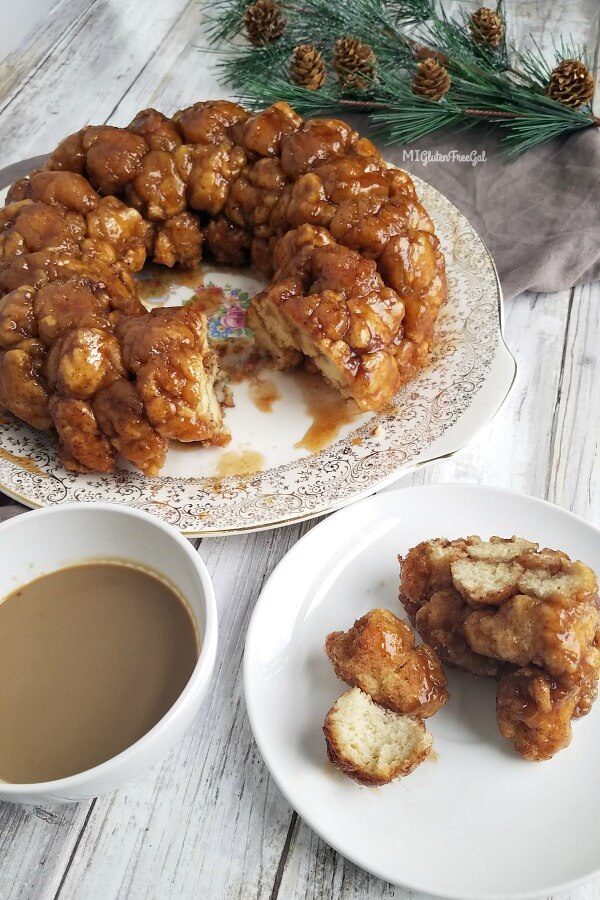 Now we arrive at other uses for pizza dough. Based on Pinterest and Facebook statistics, you LOVED this recipe. So happy I can oblige. I used Bob's Red Mill Gluten free pizza crust mix to make my Gluten Free Monkey Bread recipe.
Gluten Free Cinnamon Rolls
Prefer traditional cinnamon rolls instead? Use Bob's Red Mill gluten free pizza crust mix to make these beauties. Follow the recipe for Gluten Free Cinnamon Rolls on their website.
Gluten Free Soft Pretzels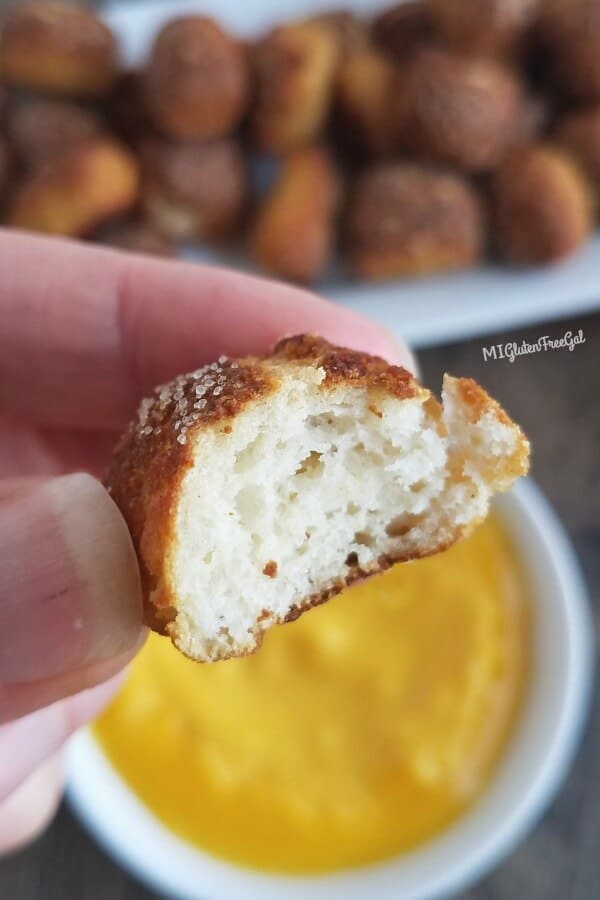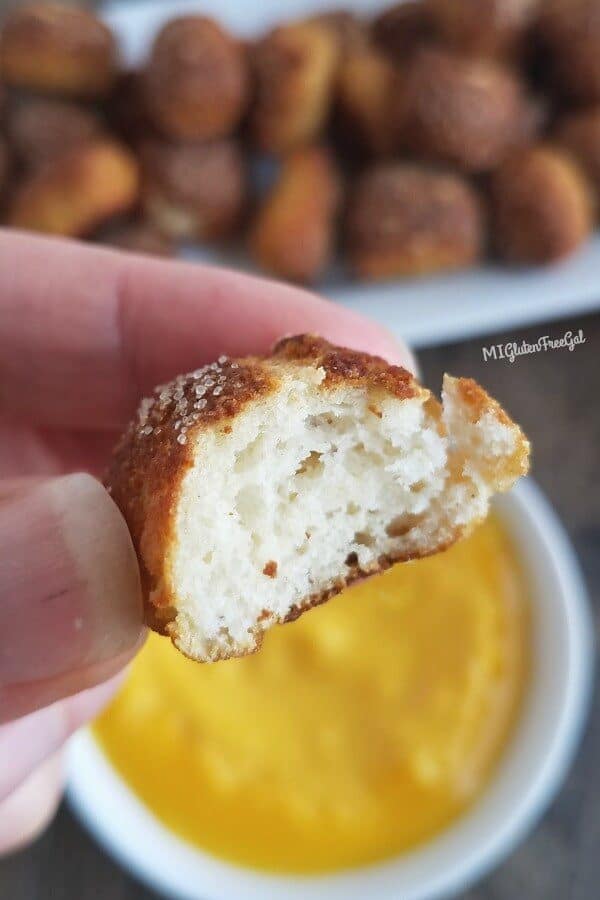 From sweet to savory, you can use pizza dough for lots of things. Including these gluten free soft pretzel bites. Again, I used Bob's Red Mill gluten free pizza crust mix for the "flour" in this recipe. I think these these might be the best tasting thing I've ever made!
Gluten Free Pasties
Living in Michigan, pasties (prounounced past-eez) are required eating. From the Upper Peninsula to the kitchens of local churches, people everywhere eat these things. Therefore, I created my own gluten free version, filled with the flavors of Thanksgiving.
There you have it. Twenty one recommendation, recipes and gluten free pizza dough reinventions. What other pizza recipes and restaurants do you love? Share your finds with me below!