Gluten Free Soft Pretzel Bites
As an Amazon Associate and member of other affiliate programs, I earn from qualifying purchases.
For those who miss soft pretzels, making them at home is easier than you think! Especially when starting with gluten free pizza dough, you can have these gluten free soft pretzel bites ready in just a matter of hours!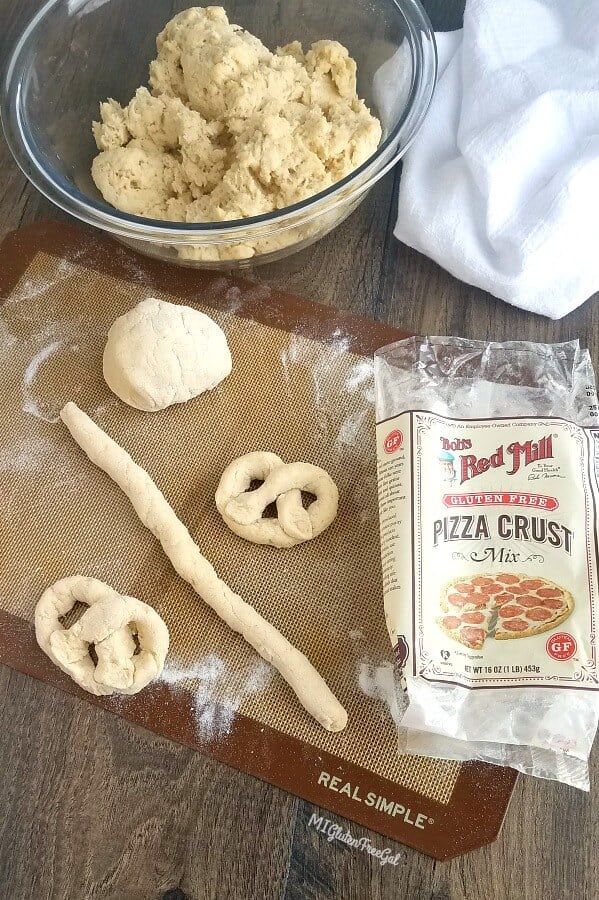 The Perfect Gluten Free Super Bowl Snack
These gluten free soft pretzel dough bites have been on my "to do list" for quite some time. Ever since I made my gluten free monkey bread, I knew I needed to make these for you. I made a batch a while ago, but they needed some perfecting. Finally, I hustled to make these right, just in time for your Super Bowl gathering. Like, literally the day before. However, these gluten free pretzel bites come together easily, so you still have plenty of time.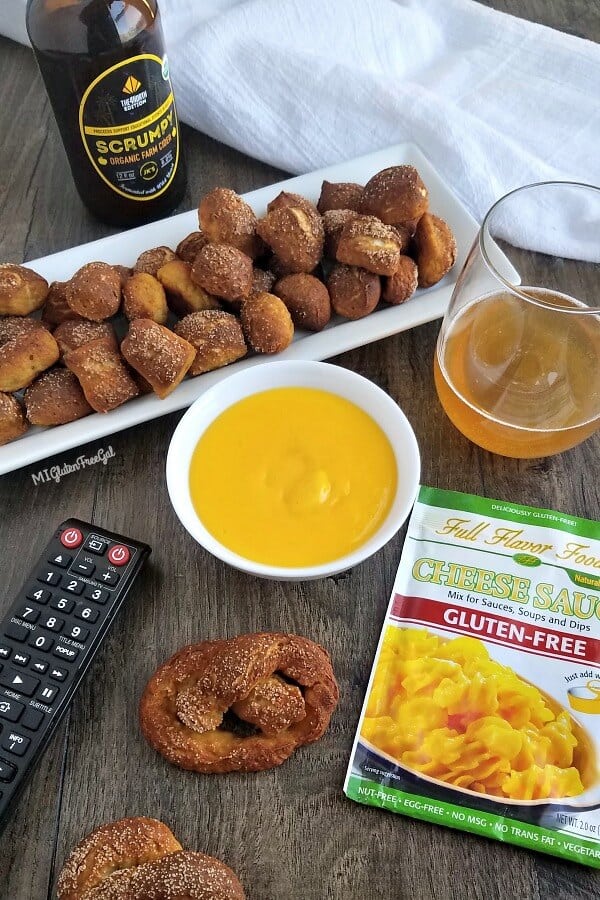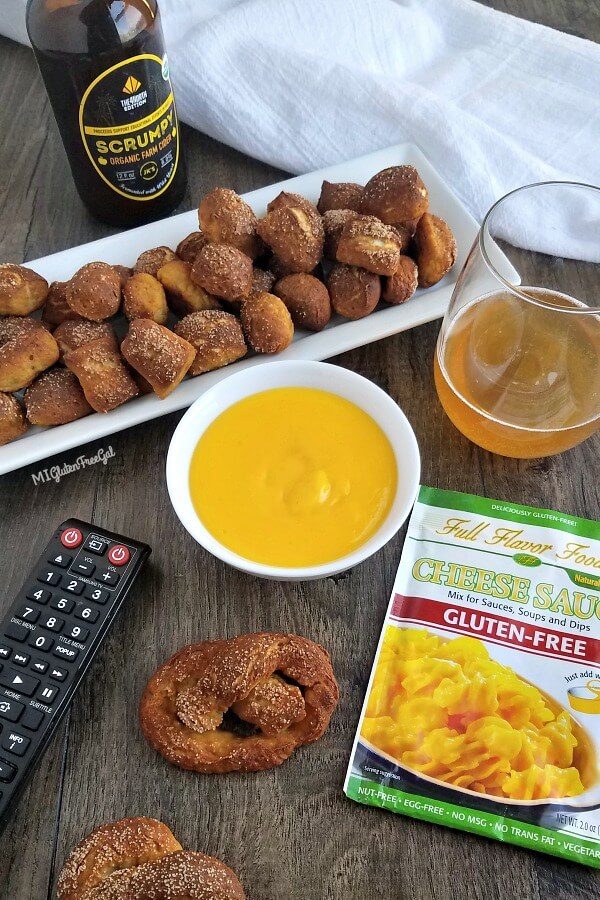 People Over Production
So not gonna lie, January always seems to get off to a slow start for me. 2019 proved no different. The end of 2018, someone vandalized both of our cars. So between Christmas preparation, we scrambled to perform car repairs and fix our garage. Then my dad ended up in the hospital. In January, other issues cropped up that required personal time and attention. In some ways, I feel I'm just a step behind everything.
However, I feel the blessing in working from home is that I can be present in the the lives of others. Like take my husband out to lunch for his birthday. Or agree to babysit my friend's kids while they go to court to fight for guardianship of their special needs child. May no one ever make us feel guilty for choosing people over production.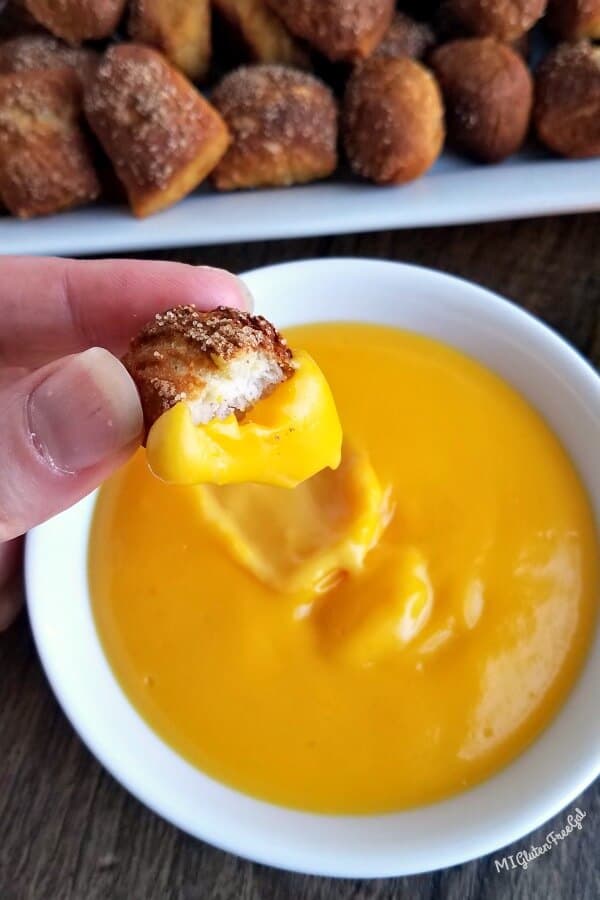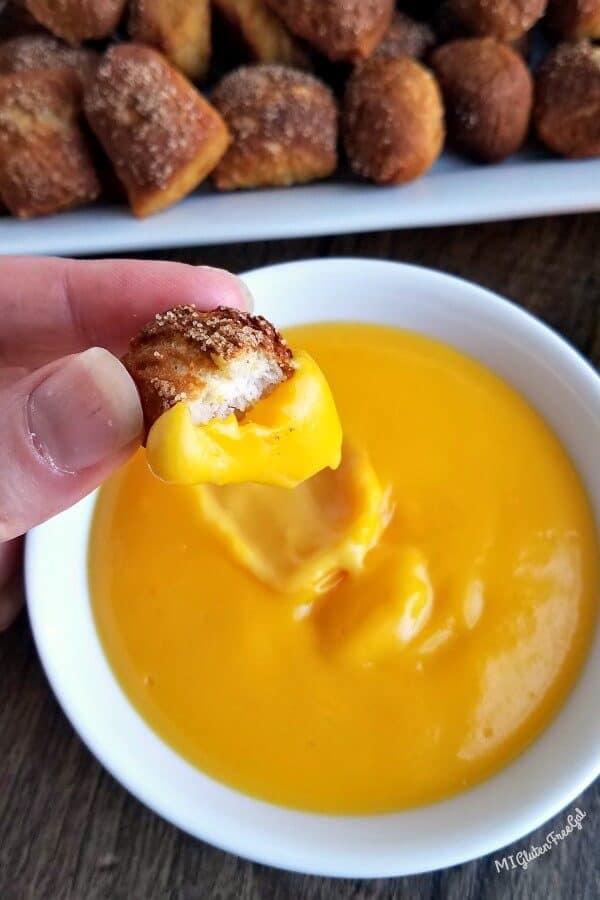 How Do You Make Gluten Free Soft Pretzels?
These gluten free soft pretzel bites really are easy to make. Remember playing with playdough and making snakes? That's the main skill you need to make these turn out. Like they say, "I learned everything I need to know in Kindergarten", right? Roll out the dough into long "snakes," cut them into pieces, then boil and bake. That easy!
I made my dough using Bob's Red Mill Gluten Free Pizza Crust Mix. You can find it at many Kroger stores, and some Target stores. Use their website to find it in a store near you. Want to try it with homemade pizza dough? I recommend using Gluten Free Palate's recipe for Gluten Free Pizza Crust.
How Do You Serve Gluten Free Soft Pretzels?
After you make the dough, you simply boil bits of pizza dough in a baking soda water bath, then bake them in the oven. Seriously, this may be one of the easiest recipes ever. It simply takes time. While you can dip these in ranch or honey mustard, I love them dipped in a good cheese sauce!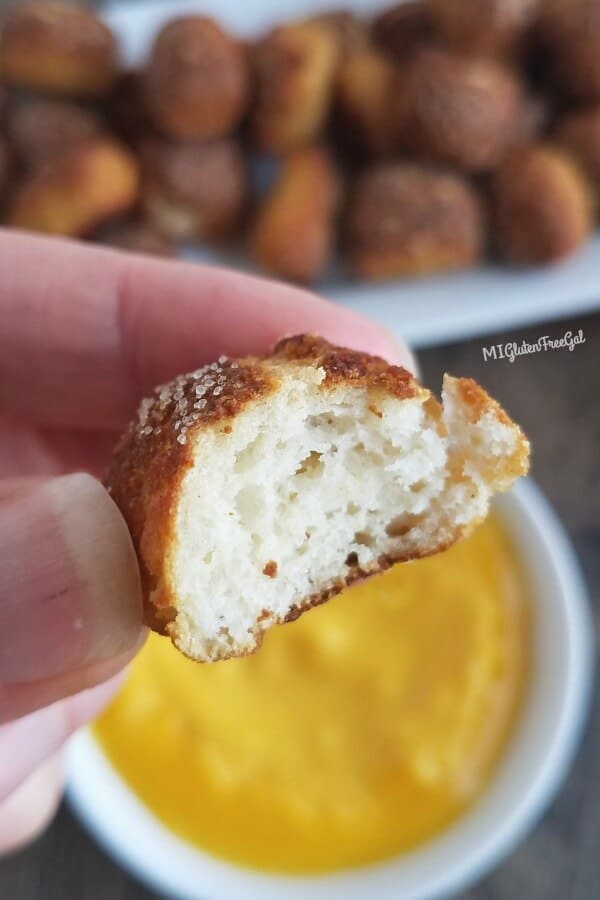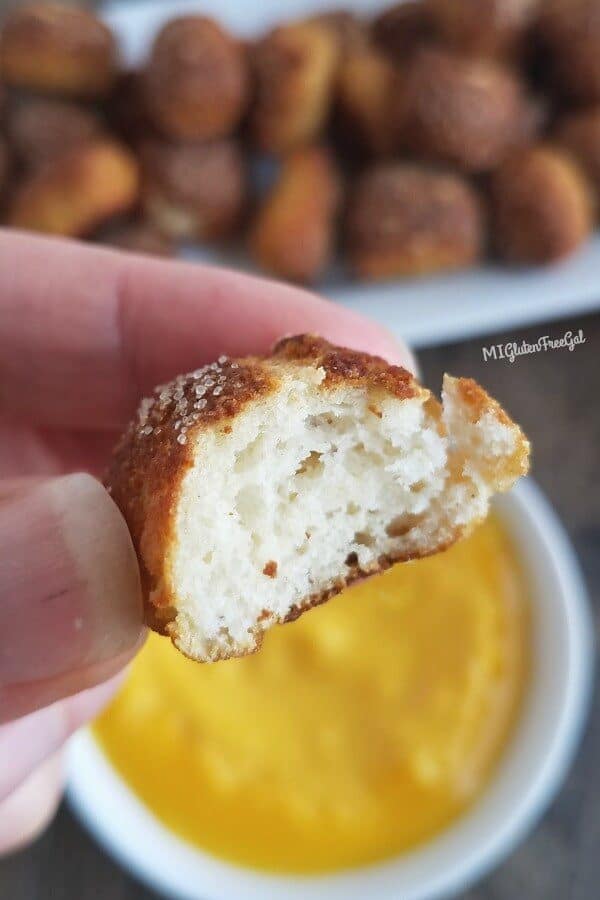 Other Gluten Free Super Bowl Snacks
These gluten free soft pretzel bites make a great snack for watching the Super Bowl, Final Four, and any other sporting event. They pair great with my Gluten Free Baked Mozzarella Cheese Sticks and gluten free meatballs. Or make any of my other mouth watering gluten free appetizers, including gluten free pigs in a blanket.
Looking for even more gluten free snacks? Check out these recipe round ups from some of my fellow gluten free bloggers!
15 Gluten Free Super Bowl Recipes from Iowa Girl Eats
45 Gluten Free Super Bowl Party Apps from Celiac Mama
Gluten Free Game Day Appetizers from What the Fork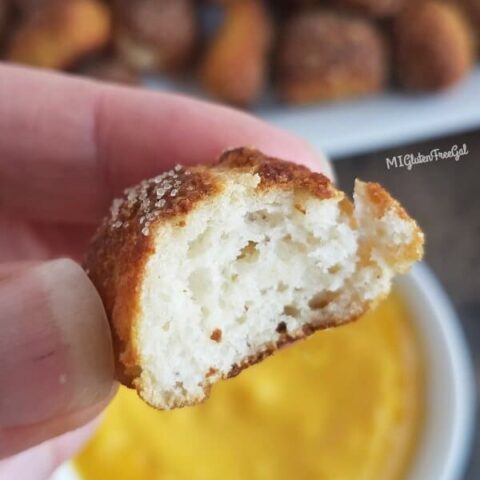 Gluten Free Soft Pretzel Bites
Ingredients
For the dough
Bob's Red Mill Gluten Free Pizza Crust Mix
1 1/2 c warm water
2 eggs
2 tbsp oil
i packet yeast (included in pizza crust mix package)
For Pretzel preparation
Extra rice flour for rolling
8 cups water
1/2 c baking soda
salt
For the Cheese Sauce
Full Flavor Foods Cream Sauce packet
2 cups cool water
1 1/4 cup cheddar cheese
Instructions
Prepare gluten free pizza dough according to directions.
Allow dough to rise for 20-40 minutes. I find it best to help my dough rise in an oven that's been preheated to 200 degrees, then turned off.
After he dough rises, removed it from the warmed oven and let it set on the counter to allow it to come to room temperature. (NOTE- If you need these to be egg free, there is a substitution suggested on the bag.)
Lightly dust a mat with rice flour or other gluten free flour. Take a small portion of dough and roll into long "snakes." (I had limited success in making shaped pretzels with the Bob's Red Mill dough, simply because it was too soft.)
Cut dough "snakes" into one inch chunks. Repeat until all remaining dough is used. (Or use part for a pizza for dinner!)
Preheat oven to 400 degrees
Heat 8 cups of water and 1/2 cup baking soda in a large, wide stock pot or dutch oven until boiling.
Once water boils, add 5-6 chunks of pretzel dough in the baking soda water bath. Boil for 30 seconds, then remove to a cookie sheet covered with parchment paper. Sprinkle lightly with salt. Repeat until all remaining dough is boiled.
Bake gluten free pretzel dough bites in 400 degree oven for 12 minutes, turning the cookie sheet 180 degrees half way through baking.
While pretzels are baking, combine Full Flavor Foods cheese sauce mix and 1 cup cool water in a small pot. Whisk to combine, and continue whisking until cheese sauce starts to thicken. It will continue to thicken upon standing, so don't over cook it.
Serve baked gluten free pretzel dough bites with cheese sauce and your favorite beverage of choice. Enjoy!
**This post is NOT sponsored by Bob's Red Mill or any other company. This post does however include Amazon Affiliate Links. Purchases made through those links provide me a small commission. However, this does not influence the cost of your purchases. Thank you for helping to support this website, and keeping this site pop up free!**