Brewery Nyx: Michigan's Gluten Free Brewery
As an Amazon Associate and member of other affiliate programs, I earn from qualifying purchases.
Grand Rapids, Michigan has been known as "Beer City" for over a decade. With the addition of Brewery Nyx, Michigan's first dedicated gluten free brewery, "Beer City" finally has something to offer those with Celiac Disease and gluten sensitivities.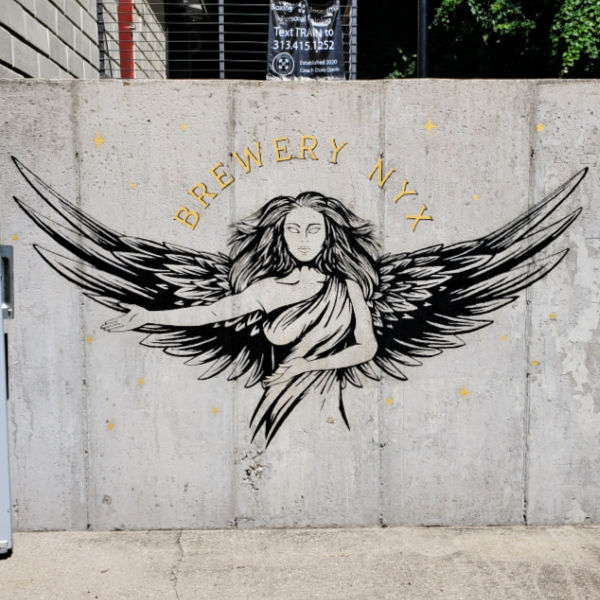 Where is Brewery Nyx?
You'll find Michigan's first dedicated gluten free brewery at 506 Oakland Ave SW, just south of Wealthy Street near US-131. Located a mile west of the Grand Rapids Downtown Market, it's also only a 6 minute walk from Mudpenny restaurant. Find their complete address, hours, website, and social media acconts at the bottom of this article.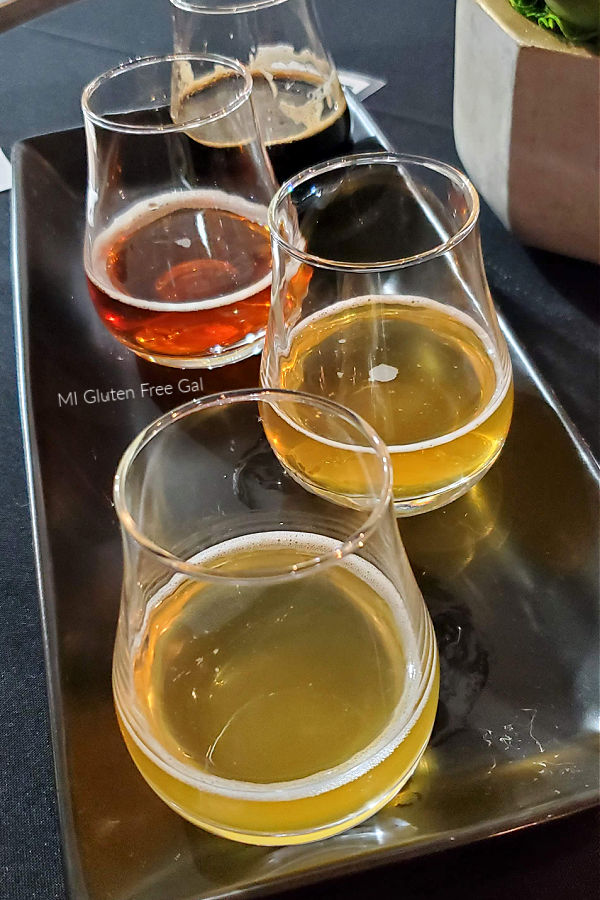 How Does Brewery Nyx Beer TASTE?
To be fully honest, I don't drink beer. I've never liked it. However, my husband, who does not have to eat gluten free, is a craft beer lover. He sampled 4 of their beers during their grand opening in summer of 2022. Here's his feedback, keeping in mind that he doesn't like IPA's, and prefers stouts.
Red- Just ok
Blonde- Great GF version of a simple beer. If you miss Coors, this beer's for you
Salted Lime- subtle flavors, like Corona with a lime. He told me he was honestly surprised how much he enjoyed it
Cherry Stout- deep complex flavors. Yum!
Skip to Question 4 of my interview to learn which gluten free grains they use in their beer. Also, they have non-alcoholic fruit flavored sparkling water for those who don't drink beer.
The "Why" Behind the "What"
Starting a dedicated gluten free brewery is no small task. Therefore, I always love to ask businesses to tell their story of how they got started. When we understand the mission, we're more likely to be faithful in supporting it. What follows is my interview with founder and president of Brewery Nyx, Jessica Stricklen. (Who by the way, was Grand Rapids Business Journal's 2022 Newsmaker of the year!)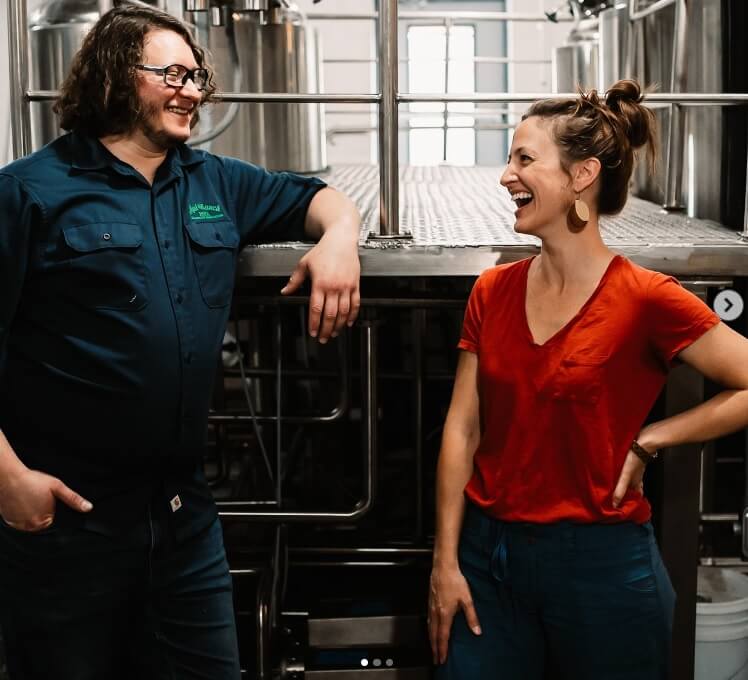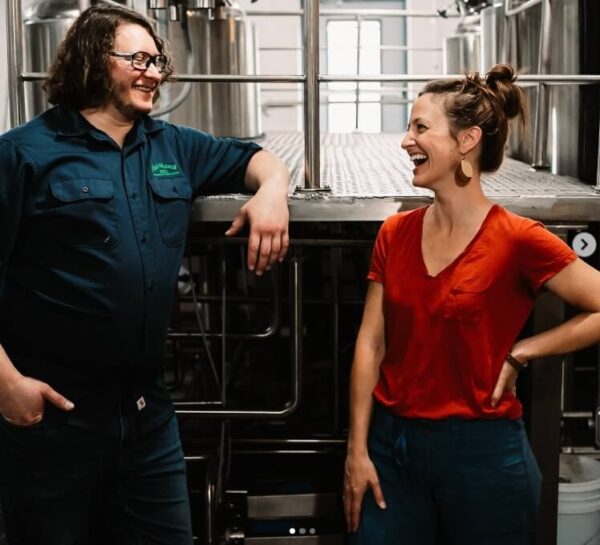 1. Why Did You Open a Gluten Free Brewery?
I gave up gluten about 13 years ago, for health reasons. While removing gluten from your diet is hard enough, I was also a huge craft beer fan. In the beginning, all the gluten free beers I tried were nothing like the craft/microbrewery beers I'd grown to love. So I'd given up on beer completely.
Fast-forward 5 years, and cross country move to Oregon. At the grocery store, I noticed a 4pack of GroundBreaker IPA no.4, labeled gluten-free! I was beside myself, because all the other Gluten Free beers on the market I had seen were always pale ales. Never a hoppy IPA. I tried it, and just about cried. It allowed me to enjoy beer again.
In the Pacific Northwest, gluten free beer options grew exponentially over 4 years. Once I decided to move back to Michigan, I researched options for local gluten free beer. And found zero glute free beer options in Beer City. I wasn't ready to lose beer again, and I knew from experience that gluten free beer 'could' taste great. Therefore I decided to start a gluten free brewery and reintroduce Michigan back to craft beer.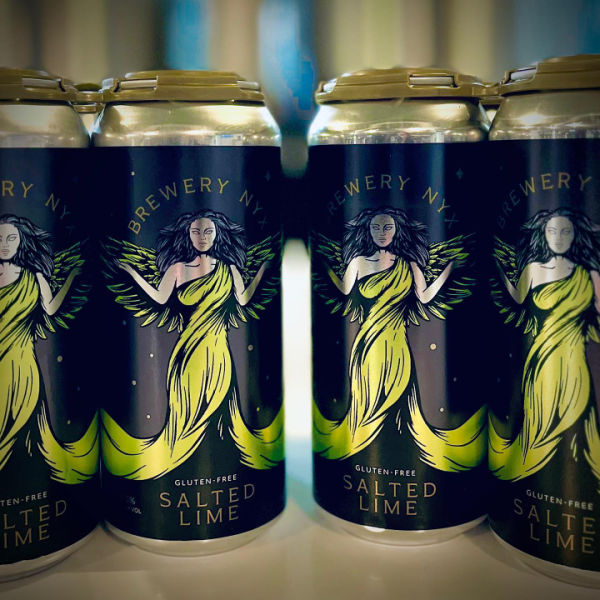 2. What's Behind the Name "Brewery Nyx"? Who is the Woman on the Can?
I came across the Greek Goddess Nyx while I was trying to read a book for about the 50th time. I saw the name and thought that could be great – a feminine figure and a play on the word "nix" since we 'nix' the gluten. When I researched about her, I hesitated. Should we use a mascot associated with Chaos (her mother), Darkness (her brother), and Death (her son)?
Regardless, I still relate to her. Those negative associations society has put on those words, "chaos," "death," "darkness," are not inherently evil. Simply part of life. Our society casts negative associations for most things that are different or difficult or misunderstood. To top it off, those who struggle enough with being different then struggle more by also being ostracized.
Therefore we love Nyx – we embrace her, and her embodiment of different, difficult, and misunderstood. On the can labels you'll see her skin is reflective, so you can see yourself in her. Embrace the things that make you different, instead of feeling shame.
As a gluten-free brand, I know all of our customers can relate. But honestly, who can't relate to that?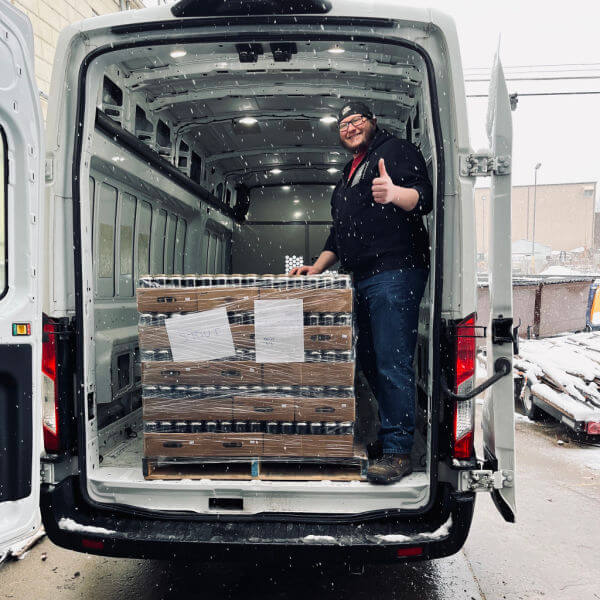 3. Nick Lavelle is your Head Brewmaster. How Did You Two Connect?
Nicholas LaVelle has been in the industry for over a decade. He most recently worked for Founders for 3.5 years, and before that he worked at Bell's in Kalamazoo. After working for other brewers, Nick wanted to do something new, on his own.
I found him through some loose family connections – my husband's cousin's old friend. Knowing he worked with the big breweries I hesitated reaching out, knowing that the startup environment is a whole different world. amd not for everyone. However, I got over my concern and reached out anyway. I'm so glad I did, because he's been the perfect person for the job.
Nick is a bit of a food-science nerd, and loves the opportunity to work a new angle in the industry. He's taken brewing to a whole new level, by creating and evolving new beer brewing processes. Nick has been remarkably successful in finding ways to use these completely different ingredients to make traditional-tasting beers. Many well-trained palates have praised our beers, and not one could find a flaw that would tell them it was any different from 'regular' craft beer.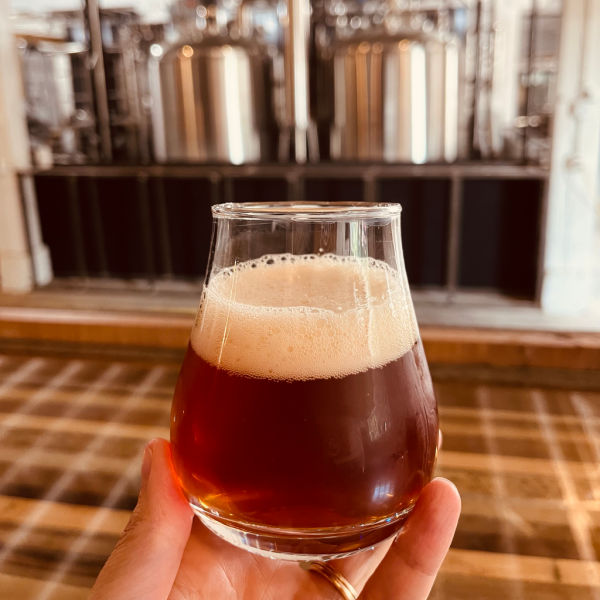 4. What Grains do you use to Make Your Beer?
Traditionally, beer is brewed from wheat, barley, and/or rye; all of which contain gluten. Our main ingredients are millet and rice, and we occasionally use buckwheat and certified gluten-free oats, depending on the style. By using full grain recipes with premium grains, we are able to create a true craft beer, that just happens to be gluten-free. Even in Beer City, with an abundance of microbreweries and developed pallets, people cannot tell it's gluten free.
While sorghum and corn are also gluten free, we have no current plans to use these in our recipes (unless a certain style specifically calls for it). Most gluten-free beers utilize sorghum as their main ingredient, which creates a metallic after-taste. That aftertaste makes people say with a scrunched face, "Oh yeah, that's definitely gluten-free." Therefore, we have no plans to use sorghum.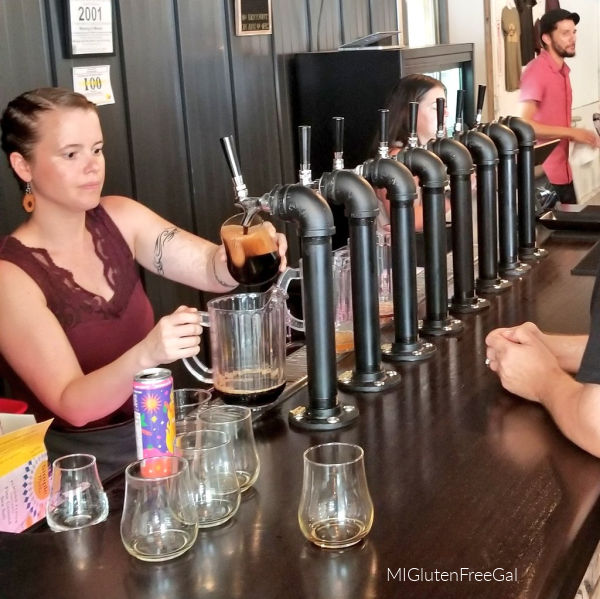 5. What Kind of Beers do You Have on Tap? How Many Taps do you Have?
We have 8 taps. Usually our 3 mainstays – Blonde, Double IPA, and Stout – and then 5 rotating brews. Back on tap is our Salted Lime. It's tart and refreshing for the warm weather. Wwe partnered with Last Mile Cafe to bring you the Coffee Doppelbock – dark yet light-bodied, with a delicious coffee nose and taste. The other current taps are Red, New Zealand IPA, and Belgian Tripel.
6. What Stores Currently Sell Brewery Nyx Beer?
We started in Bridge Street Market and Forest Hills Foods. Now we have expanded into several Meijer and Spartan Nash stores between Grand Rapids, Rockford, and the Lakeshore; and are currently in 30+ retailers in the local area. This includes Harvest Health stores, International Beverage, Siciliano's Market, and Tiffany's in Kalamazoo, just to name a few.
Moving east, we are in Lansing, Brighton, Novi, Ann Arbor, Royal Oak, Sterling Heights, and Detroit. Just this year our products became available in Traverse City. Visit the "Locations" tab on our website to find stores near you.
We very recently signed on with an incredible distributor – M4 CIC – who will be able to spread out and make our products available across all corners of the state, including the UP. We will continue to self-distribute around the Grand Rapids area.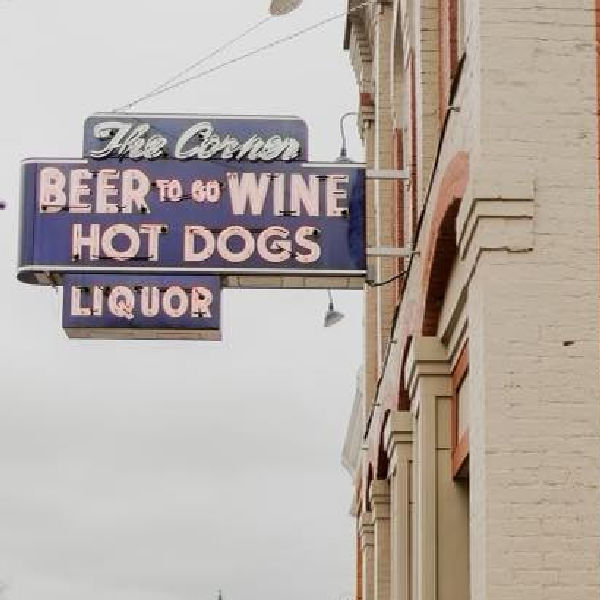 7. Which Restaurants Currently Serve Your Beer?
In the greater Grand Rapids area, we are in about 15 restaurants. This includes favorites like Blue Water Grill, Friesian, Green Well, Buddy's Pizza, MudPenny, Rockford Corner Bar, and Vitale's of Ada.
In Kalamazoo we are in HopCat and LFG Gaming Bar.
On the Lakeshore we are at HopCat (Holland) and Unicorn Tavern.
Lansing Shuffle food hall also carries all of our beers, and they have multiple food vendors.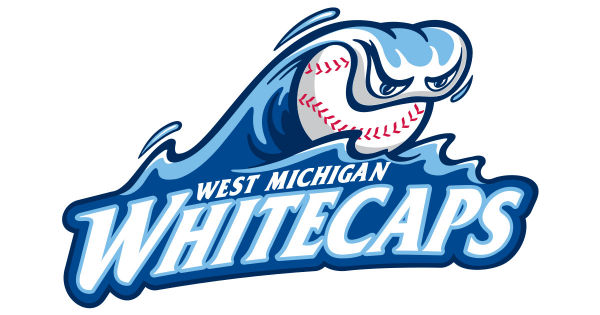 8. What Other Places Can We Find Brewery Nyx Beer? Ball Parks?
We are excited that our customers can now enjoy great beer at a few local Grand Rapids venues: Van Andel Arena (located at the Tito's bar), Celebration Cinemas (North and Studio Park), and starting this month, the WhiteCaps Ballpark. (Click here for gluten free food options at the ballpark.)
9. Do you Serve Food at Brewery Nyx? Do you Allow Outside Food to be Brought In?
We have prepackaged gluten free snacks available at the brewery. That includes FryDaddy's GF Party Mixes and Simple Mills crackers.
Due to our dedicated gluten free facility, we do not allow outside food. We have been in discussions with multiple food suppliers, and hope to expand our on-site food offerings later this year.
Visit MI Gluten Free Gal's list of Grand Rapids Gluten Free Dining Options for restaurant suggestions.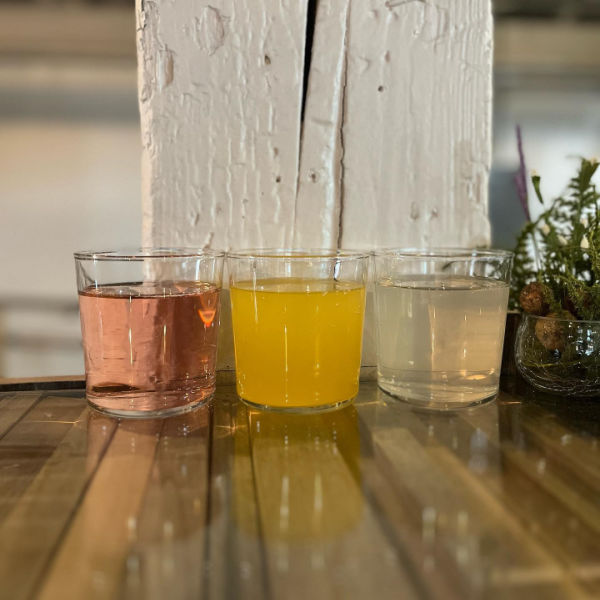 10. Do You Serve Non-Alcoholic Options?
We have fruit flavored non-alcoholic sparkling water. I'm personally a huge fan, and we plan to serve it for the foreseeable future.
11. Do you Ship your Beer? Do you have Merchandise?
We are currently not allowed to ship beer within the state of Michigan. The Michigan legislature is currently discussing changes to that law. Hopefully in two years things will be different, and we can ship. We sell shirts and stickers at the taproom. Hoodies will be available shortly – just in time for cool Spring nights around the bonfire.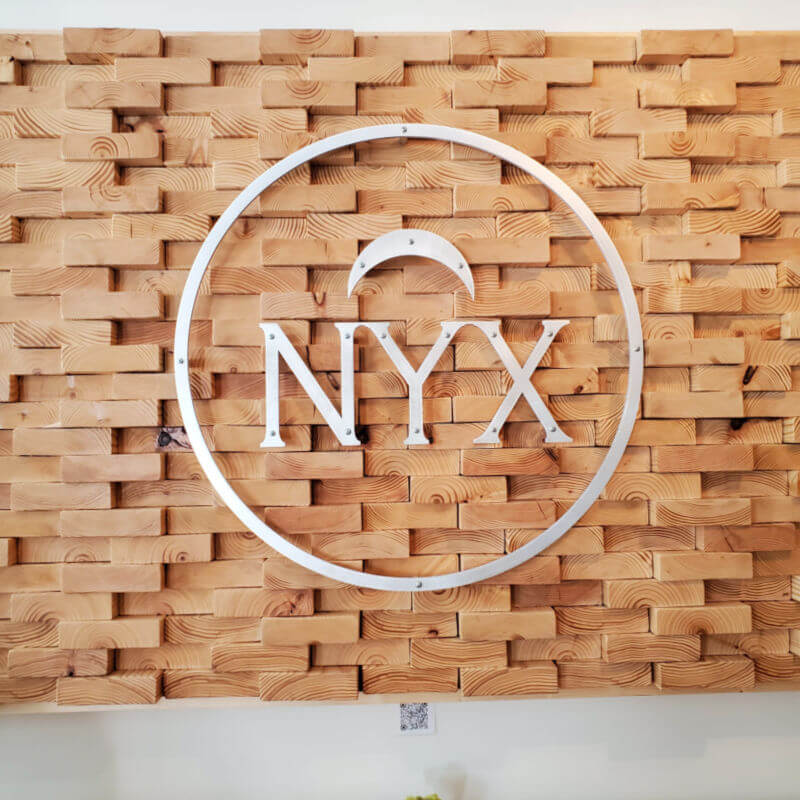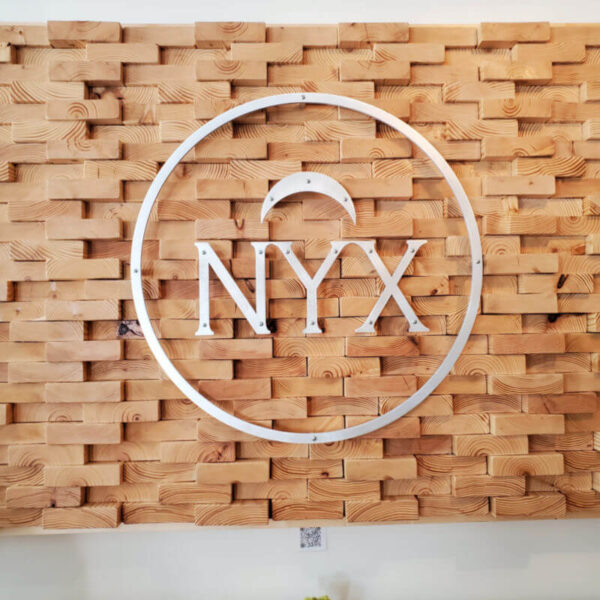 12. I Love the Woodwork in the Taproom. Any Special Stories about That?
The minimalist style – with a lot of wood and industrial finishes – was inspired by a culmination of winery tasting rooms and restaurants I'd visited and worked with in the Pacific Northwest. We have refurbished barnwood and a beautiful live-edge slab from local sources. We were even able to work with a carpenter who used to work in our building way back when!
Brewery Nyx
506 Oakland Ave SW
Grand Rapids, MI 49503
(616) 320-4410
Hours: Thurs & Fri 3 pm – 8 pm / Sat & Sun 1 pm – 8 pm (CLOSED MON-WED)
Website | Facebook | Instagram | Email
Grand Rapids is also home to Papa Chops Eatery, which is also 100% gluten free. Visit my post about Grand Rapids Dining Options for other restaurant suggestions. I also recommend Anna's House, especially for breakfast. For dessert, visit Frosty Boy on Plainfield, or Rise Authentic Baking, near John Ball Zoo. Looking for options outside of Grand Rapids? Visit my Michigan Gluten Free Dining Options master list.