Chebe Grilled Pizza: Gluten Free Pies Outside
As an Amazon Associate and member of other affiliate programs, I earn from qualifying purchases.
My husband loves to cook on the grill. Steak, fish, whole chickens – he likes to cook them all. But we tried a new thing on the grill this summer – Chebe grilled pizza! He was super cool and social media savvy enough to take pictures and post along the way. There is a great video on the Chebe website, but here are his step-by-step pictures to help you out. Summer isn't quite over here in Michigan, so there is still plenty of time to try this!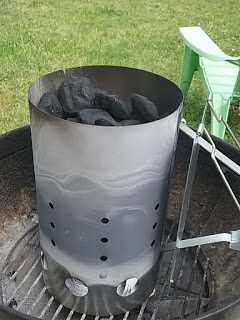 Step 1: Prepare the coals. I recommend using scrap paper as your fire starter.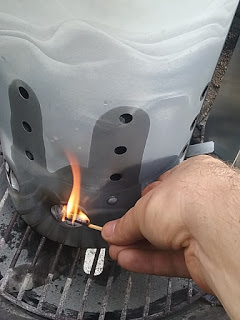 Step 2: Light charcoal.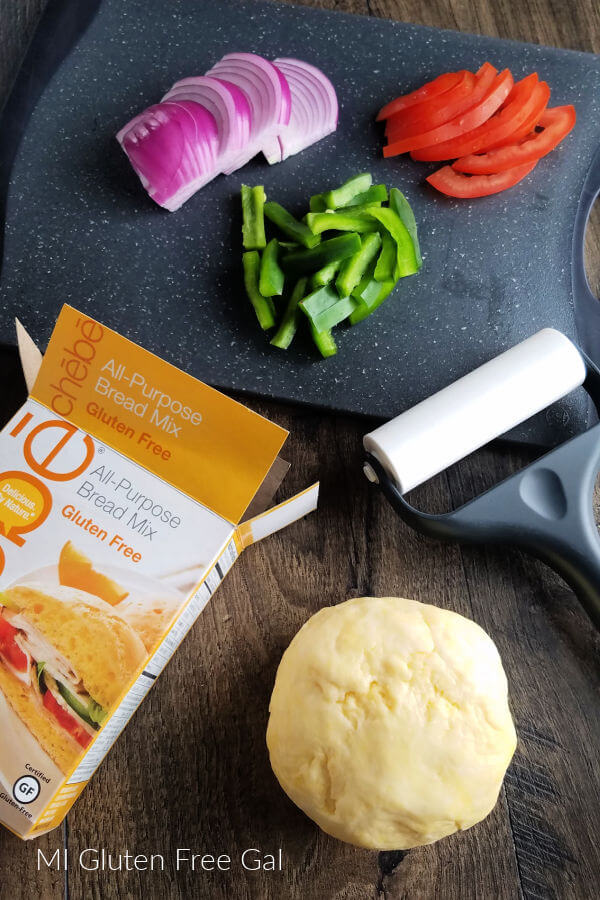 Step 3: While charcoal is heating, prepare the toppings. We use white onion, red bell pepper, & previously grilled chicken. Also use this time to prepare your Chebe Bread dough.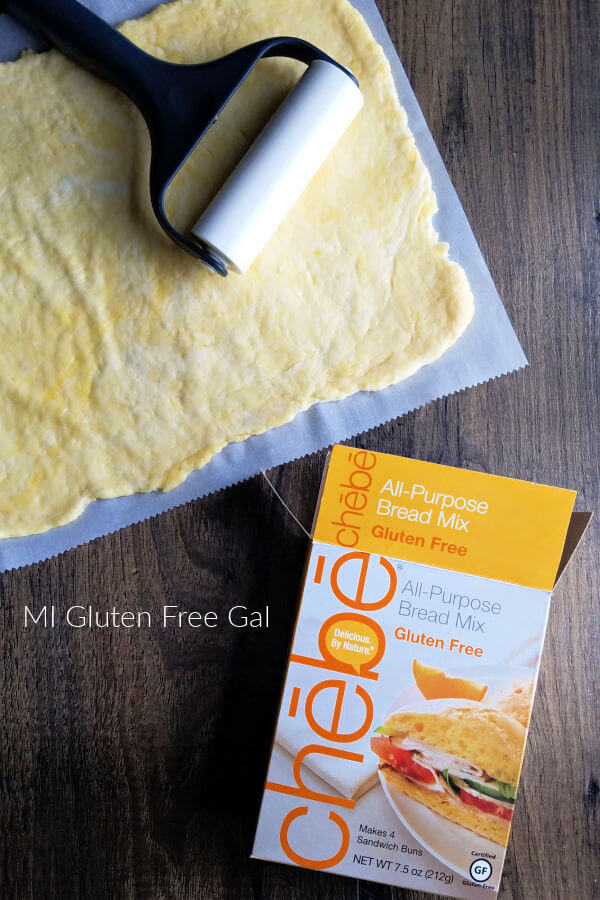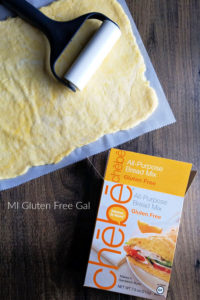 Step 4: Press out to dough to desired thickness & shape.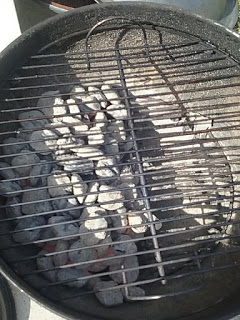 Step 5: VERY IMPORTANT. Arrange the coals to create a hot zone & a cool zone for the baking the pizza.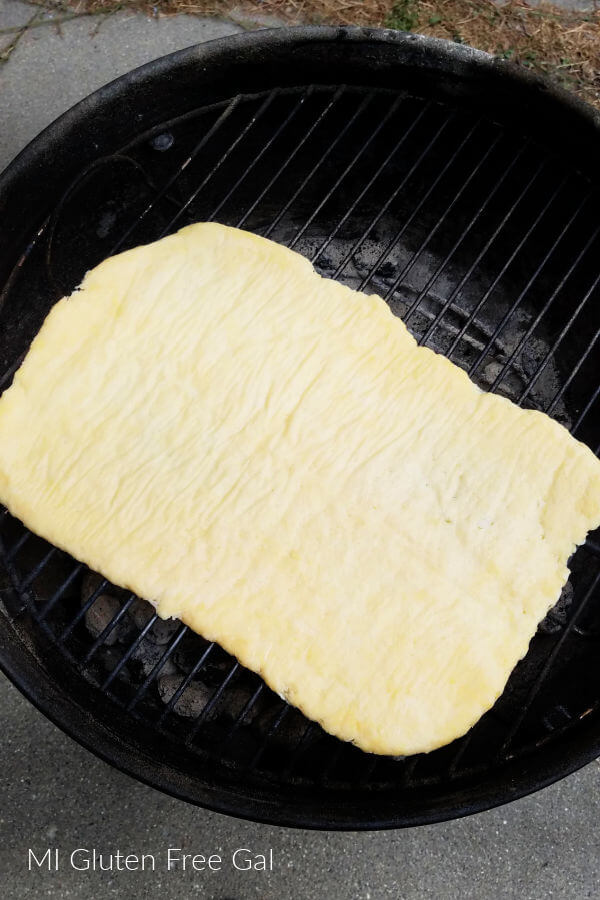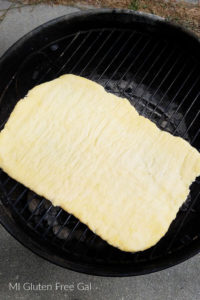 Step 6: Place the dough on the DIRECT heat side, and cook for 3 minutes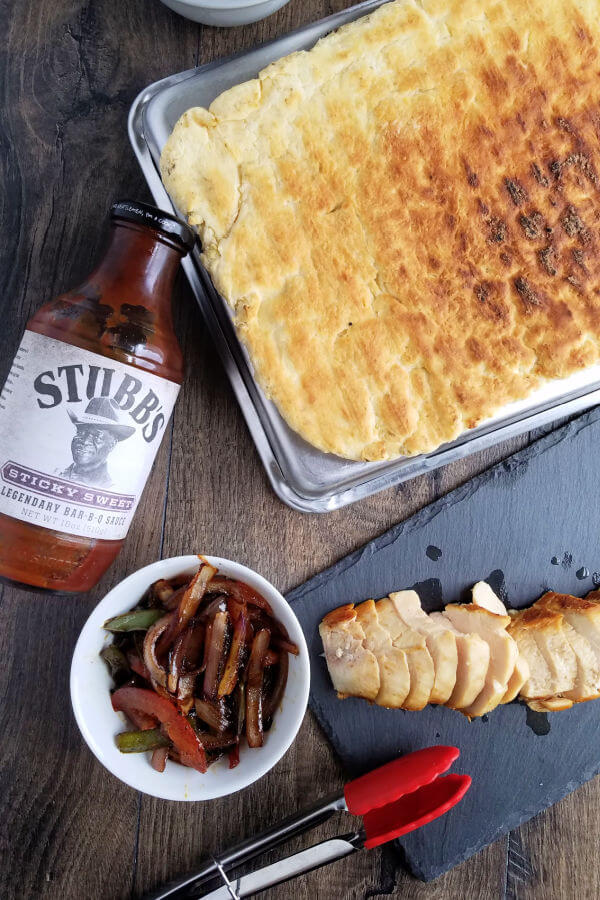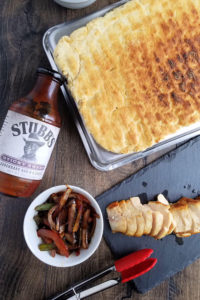 Step 7: Remove crust from grill and take inside to add toppings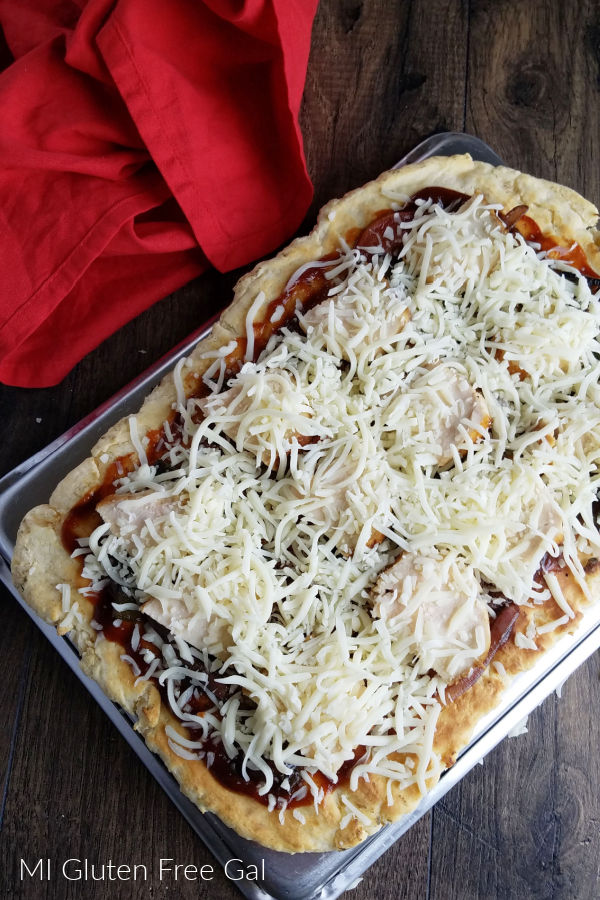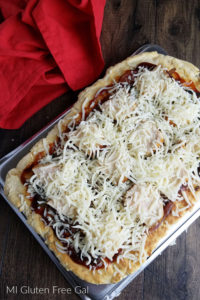 Step 8: Arrange sauce and toppings on pizza crust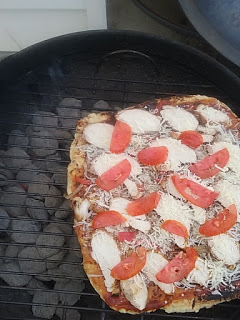 Step 9: Return the pizza to the INDIRECT heat side of the grill.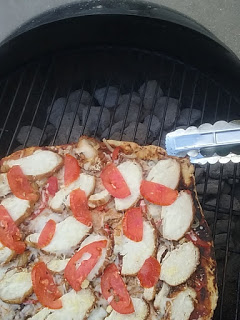 Step 10: Bake for 10 minutes. Then remove your grilled Chebe Pizza from the grill, take inside, and allow to cool for 5 minutes before serving. Enjoy!
Have you grilled a pizza before? What are your tips for success? Please share in the comments below!