Cauliflower Pizza Crust: Low Carb and Grain Free
As an Amazon Associate and member of other affiliate programs, I earn from qualifying purchases.
Have you heard about making a pizza with a cauliflower pizza crust? While it may sound odd, cauliflower really makes a great base for your favorite pizza. In only five steps, you're ready to make a delicious cauliflower crust pizza!
1. Rice the cauliflower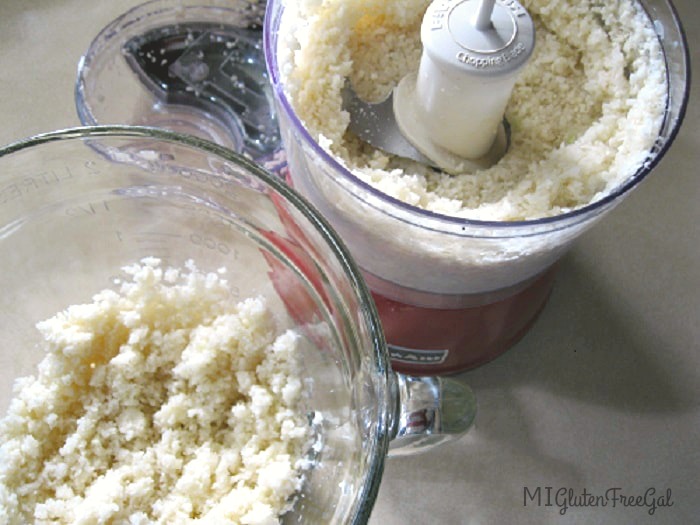 Whether using a whole head of cauliflower or a bag of florets, it's important to break the vegetable into small bits. This is often called "ricing." I process mine in my KitchenAid food processor. How much riced cauliflower should you have? My favorite recipe from The Lucky Penny Blog says between 2 to 3 cups.
2. Remove excess moisture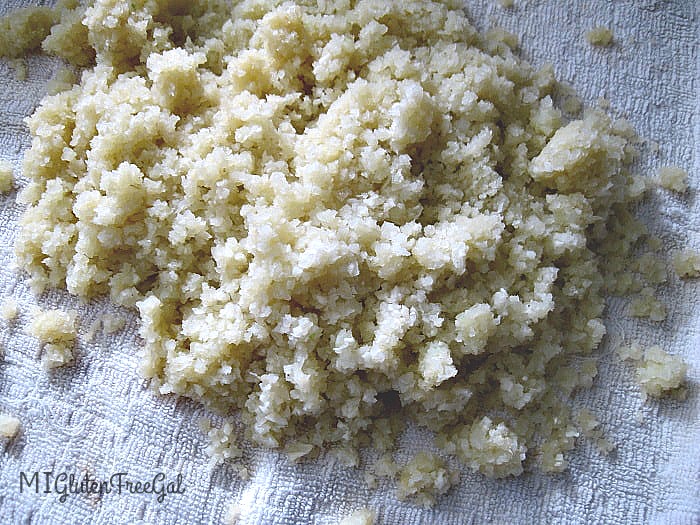 Cauliflower contains a large amount of water. In fact, it's stated that the weight of cauliflower is made up of 92% water! How do we remove all that water?! First, cook the cauliflower in the microwave for 5+ minutes. Once it has a chance to cool, dump the riced cauliflower out onto a clean towel. Use your hands to wring the excess water out of the cooled cauliflower. (Again, wait until it's cool, or you'll burn yourself. I know from experience!)
3. Add spices and binding agents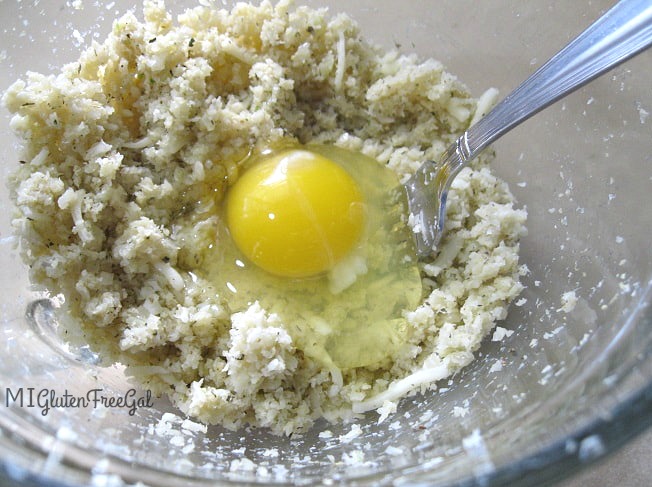 Now that you've squeezed every last drop out of that cauliflower, it's time to make the cauliflower pizza crust dough. The Lucky Penny Blog'a cauliflower crust pizza recipe only calls for 4 additional ingredients. These include salt, spices, cheese and egg. That's it! The recipe suggests the possible addition of almond flour, but I subbed powdered Parmesan cheese instead. This is only necessary if your dough is too wet.
4. Pre-bake the cauliflower pizza crust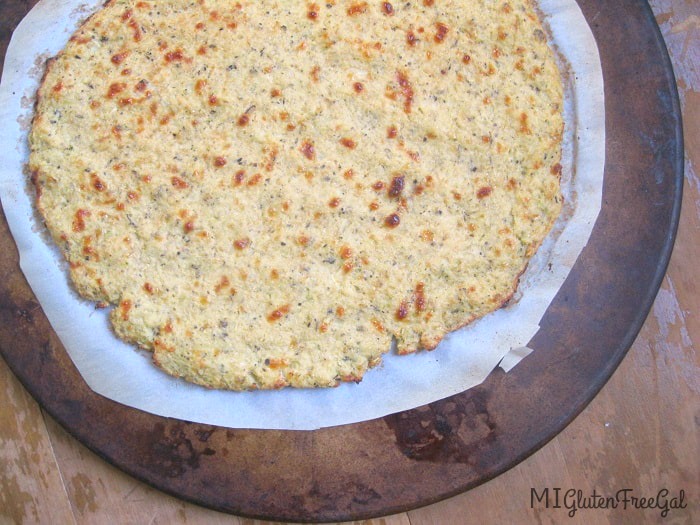 Once your cauliflower pizza crust dough is made, you'll need to shape it using your hands. I suggest doing so on parchment paper, as it makes clean up easier. If you have a pizza stone, preheat it (and the oven) at 450*. The preheated pizza stone will help make the crust firmer. Pre-bake the crust for 10 minutes until it is golden brown.
5. Top with your favorite ingredients.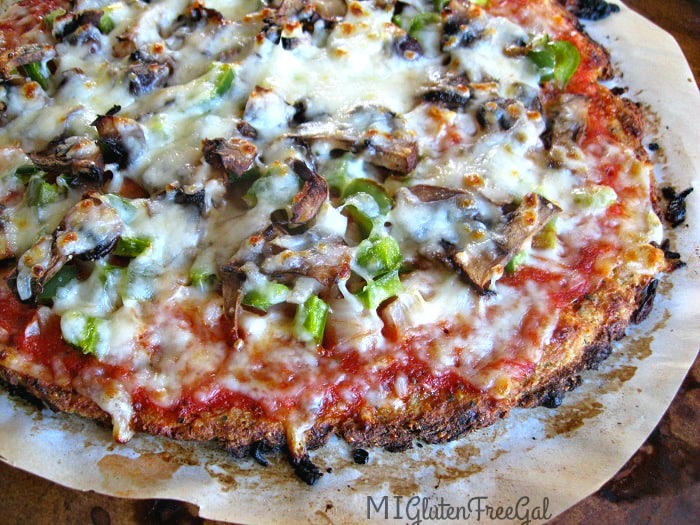 Now customize your cauliflower crust pizza with toppings! I usually use 4 oz of plain tomato sauce and jazz it up with Italian seasoning, salt and some Parmesan cheese. Throw on your favorite vegetables and meat, top with cheese and you're in business. I like to add LOTS of vegetables to mine to make it as healthy as possible. Bake in the oven for an additional 10 minutes until the cheese is melted. Let cool before devouring.
Looking for more gluten free pizza ideas? Check out my gluten free pizza round up, that includes restaurants serving gluten free pizza, as well as other homemade recipes.
Are you ready to make cauliflower crust pizza on your own now? What are your favorite toppings? What's the most "interesting" way you've prepared a pizza, either with a base or in toppings? Leave me a note below!