Papa Chops Eatery- 100% GF in Grand Rapids, MI
As an Amazon Associate and member of other affiliate programs, I earn from qualifying purchases.
Papa Chops Eatery, a dedicated gluten free restaurant, opened in Grand Rapids in June of 2022. Since then, it's been getting rave reviews from locals and people from across the state of Michigan.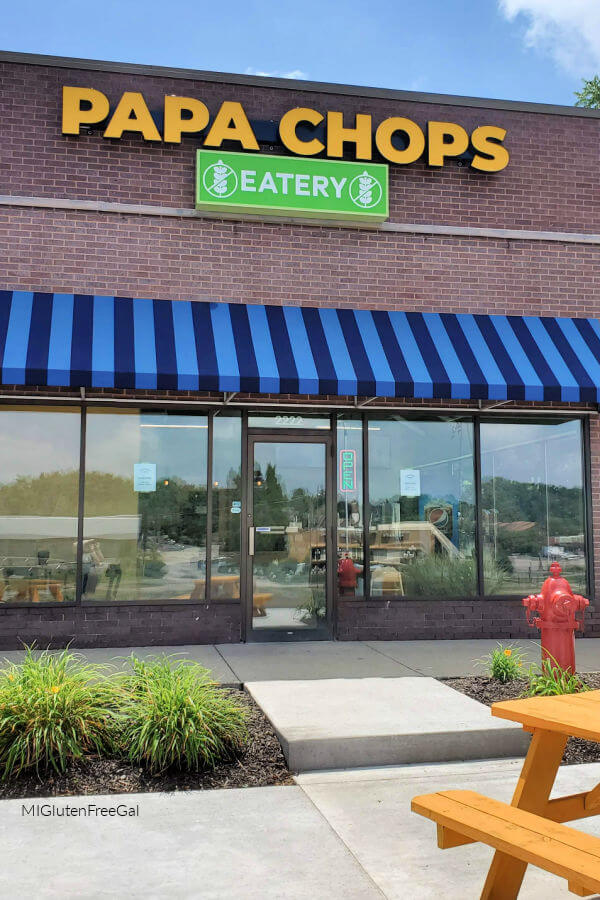 100% Completely, Absolutely Gluten Free
Follow a gluten free diet? You can eat everything on the menu at Papa Chops Eatery. Owner Aaron Muller, lives with Celiac Disease. After struggling to find safe dining options for himself, he decided to roll up his sleeves and create a restaurant without wheat, rye or barley.
However, Muller's background was in printing and commercial real estate. Therefore, he decided to attend culinary school at the Secchia Institute for Culinary Studies at Grand Rapids Community College. There he met Thaddeus Whorley, who functions as the restaurant's executive chef. Together, they created the menu for which they're famous.
Learn more about the background of the restaurant in interviews with Wood TV 8, ABC 13, and the Grand Rapids Business Journal.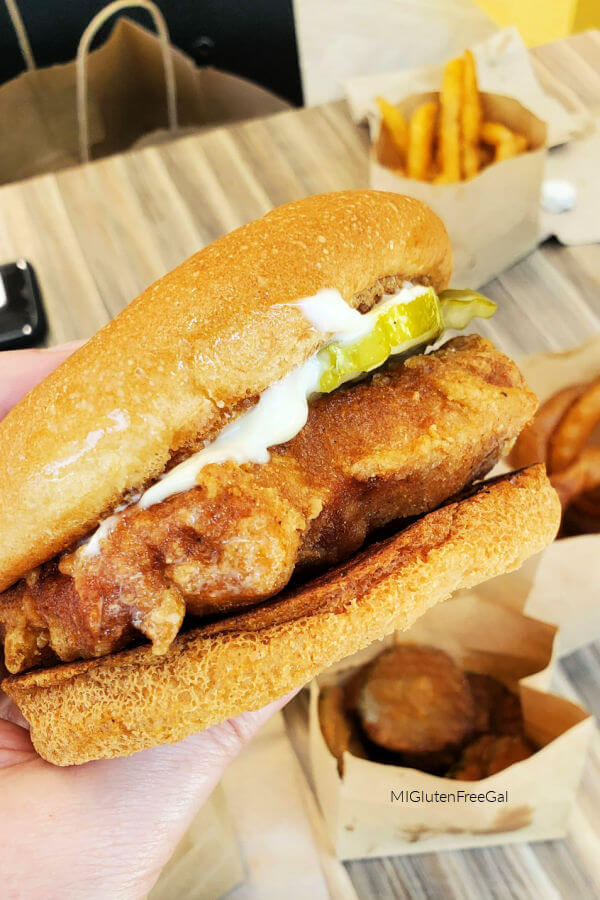 What's On the Gluten Free Menu at Papa Chops Eatery?
Papa Chops Eatery is your typical burger joint, just free from gluten. Muller wanted to offer all the things he missed when he was diagnosed. This includes simple burgers, French fries, and classic American fare. The menu also offers pizza, salads, even a Bluegill sandwich! Soon, they plan to offer wraps, and continue to experiment with menu items.
When I visited with my husband and my niece, we all intentionally ordered different items to try. My (non gf) husband ordered the fried bluegill sandwich, which he thoroughly enjoyed. I ordered the fried chicken sandwich, with onion rings. My (non gf) niece ordered the BLT, and we all shared an order of fried pickles.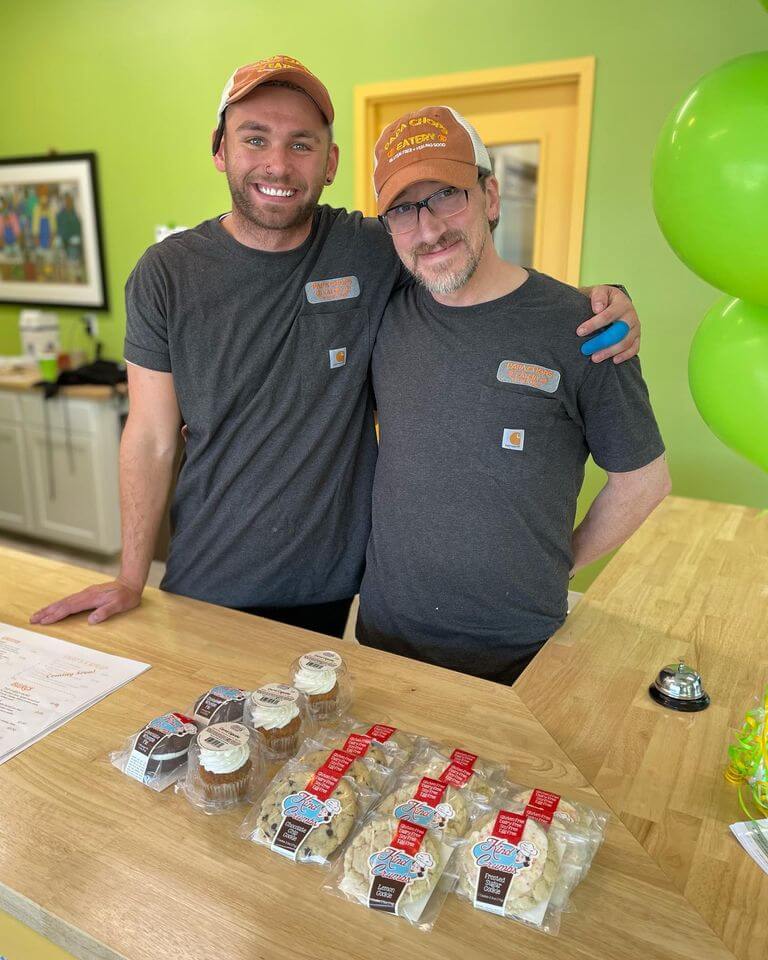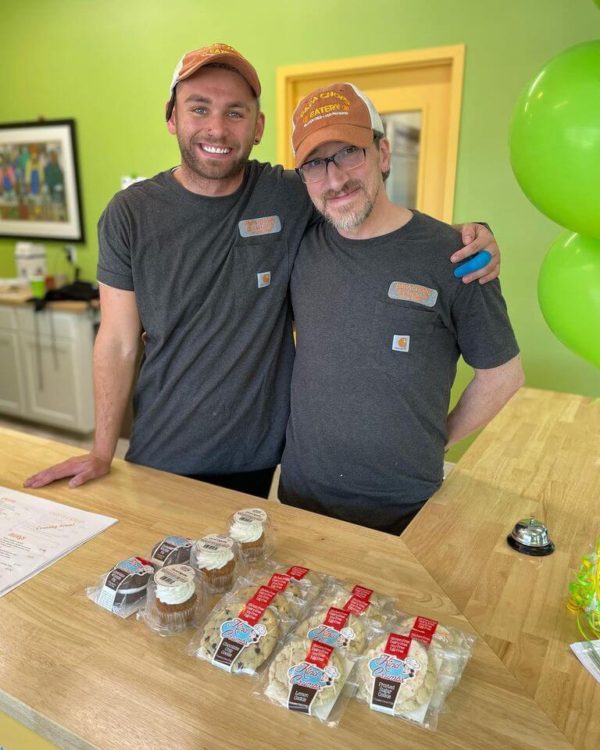 Does Papa Chops Offer Gluten Free Desserts?
When we visited, baked goods from both Kind Crumbs and Bliss Bakery (a grain & sugar free business) were both available for purchase. I asked Aaron Muller about this business partnership, and he stated he hopes to rotate between some of the local bakeries. In the future he hopes to showcase products from Rise Authentic Baking to showcase some of the amazing products local kitchens are making.
Does Papa Chops Accommodate Additional Allergens? Which Oil Do They Use for Frying?
Delicious gluten free options is Muller's primary goal. However, in the future he hopes to make his restaurant as food allergy conscious as possible. For instance, no peanuts are used in his kitchen, and he has attempted to minimize corn and dairy. Currently, the restaurant uses canola oil in their fryers.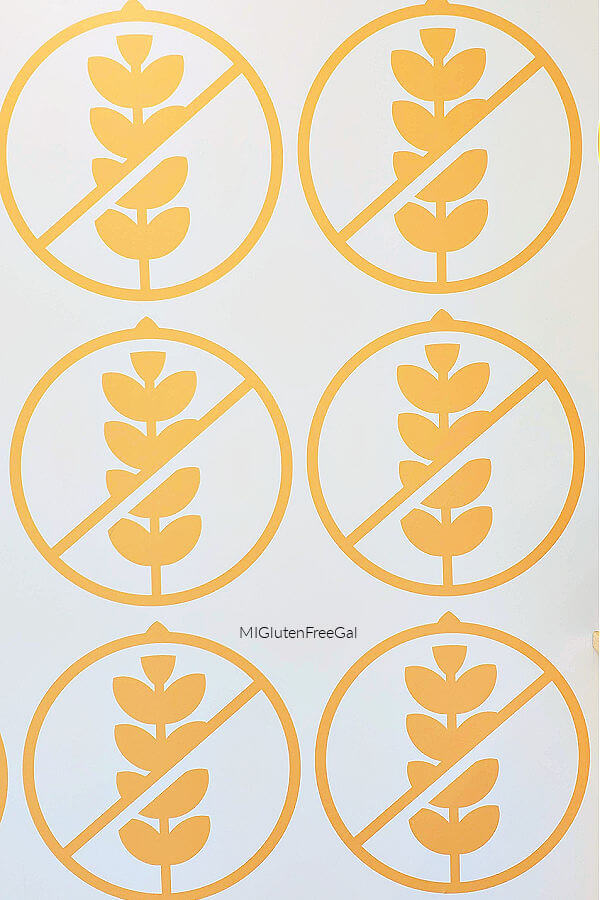 Does Papa Chops Allow Outside Food in Their Restaurant?
Absolutely not. Muller desires to create a 100% safe gluten free atmosphere for his customers. Staff cannot bring gluten containing items in the kitchen, either. Furthermore, vendors and delivery drivers must wash their hands before entering his establishing. Muller takes the risk of cross contact very seriously. Outside seating is available.
Does Papa Chops Eatery Have a Liquor License?
At this time, they do not. While Aaron Muller would like to pursue one in the future, it's not currently an expense he wants to take on. That being said, he's also not sure how the presence of alcohol will impact the atmosphere of his restaurant. In the meantime, Grand Rapids is home to Michigan's first dedicated gluten free brewery, Brewery Nyx. Visit them at their taproom, and find their beer in cans at several Grand Rapids grocery stores.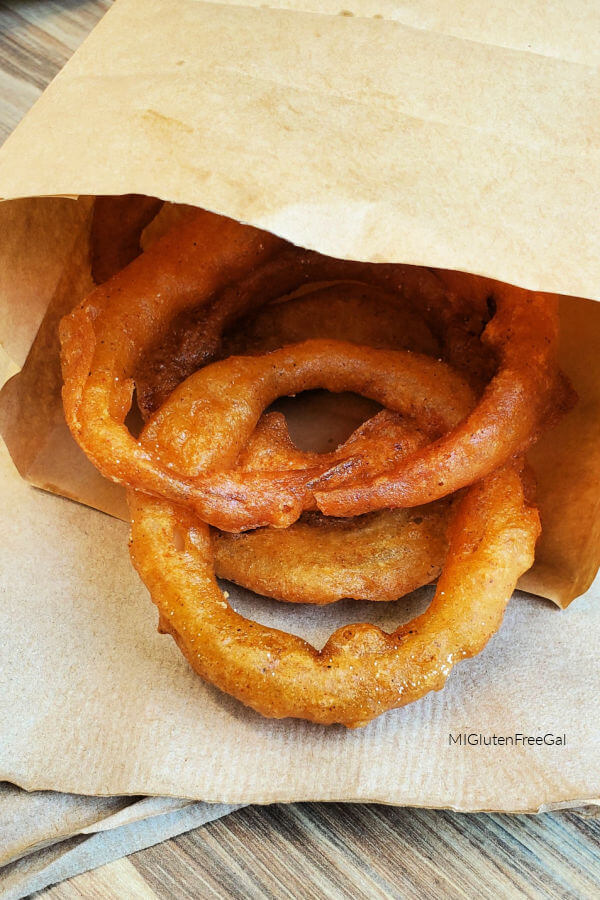 Does Papa Chops Eatery Deliver?
Great question. First, Papa Chops does offer online ordering. However, delivery is a bit tricky. He feels the large delivery companies (Uber Eats, Door Dash, GrubHub) don't take care to prevent cross contact with orders from other businesses. That concerns Muller, and he's looking into other, safer options.
What's Next for Papa Chops Eatery?
I asked owner Aaron Muller what new things he hopes to add to the menu. "I plan on exploring all kinds of food options, from different walks of life and bringing them to Grand Rapids. Our wraps are the next menu item we will be releasing. Finding a good gluten free tortilla wrap is harder than it might seem. Many have a "gummy" aftertaste, or are too brittle to actually wrap anything in. But I've found a winner and I'm excited to introduce it soon!"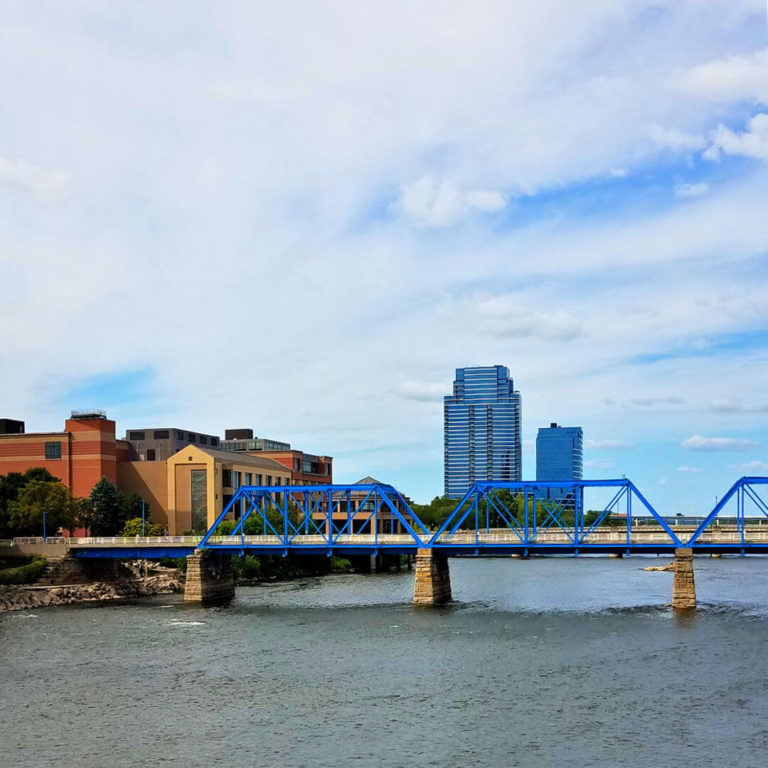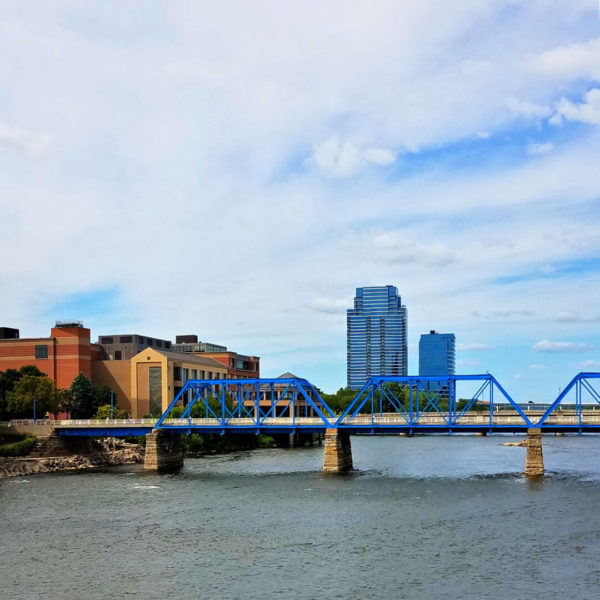 More Grand Rapids Dining Options and Attractions
Grand Rapids is a magical city if you don't eat gluten. Visit my article about Grand Rapids Gluten Free Dining Options to find more places to dine. This post also includes over a dozen ideas for activities and sights to see while you're in town. Visiting during the Art Prize in the fall is still on my bucket list of things to do.
Other Dedicated Gluten Free Eateries In Michigan
You can find a list of other 100% gluten free restaurants in my Michigan Gluten Free Dining Guide. While many are familiar with Tru Pizza (formerly Renee's Gourmet Pizzeria), there are more than a dozen lesser known Gluten Free restaurants. That includes Little Mustard Seed Cafe, Outside the Box, The Rage, Nourish Juicery Kitchen, and more.
Papa Chops Eatery
2222 28th St SE
Grand Rapids, MI 49508
(616) 284-8800
Tuesday – Friday 11:30 am – 7 pm, Saturday 2-7 pm. Closed Sunday & Monday
Website | Facebook | Instagram
Papa Chops Eatery is one of many Michigan restaurants I've visited. You can see a list of them on my Michigan gluten free dining post. Please remember to always ask any restaurant about their food preparation practices.
**I was given a small discount for our meal. All thoughts and opinions are my own. **