10+ Marvelous Gluten Free Brunch Recipes
As an Amazon Associate and member of other affiliate programs, I earn from qualifying purchases.
Still trying to figure out what to plan for this year's gluten free brunch for Mother's Day? Here I share some of my most favorite recipes. I bet your mom will love them as much as I do!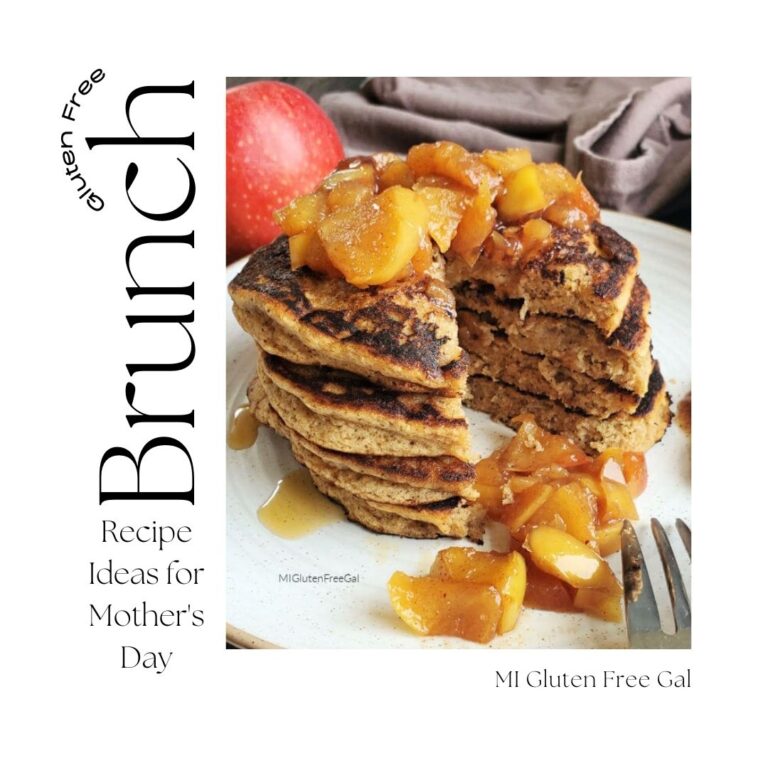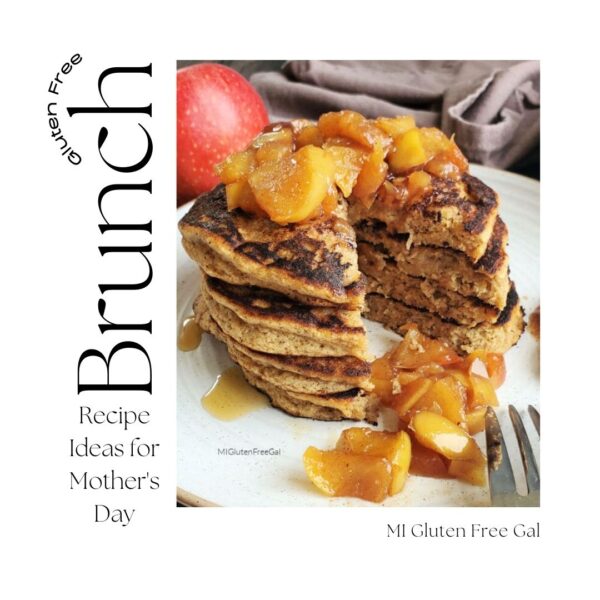 Gluten Free Charcuterie Board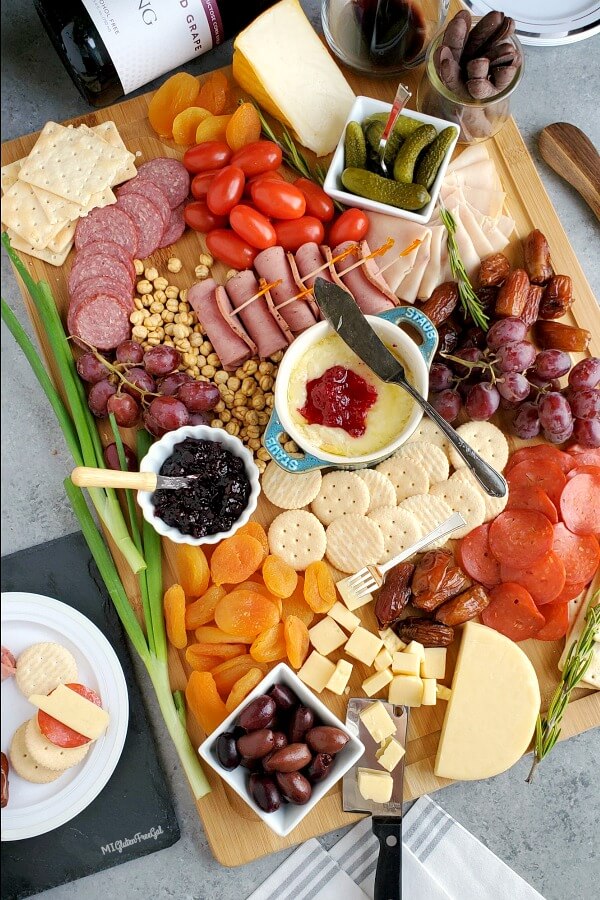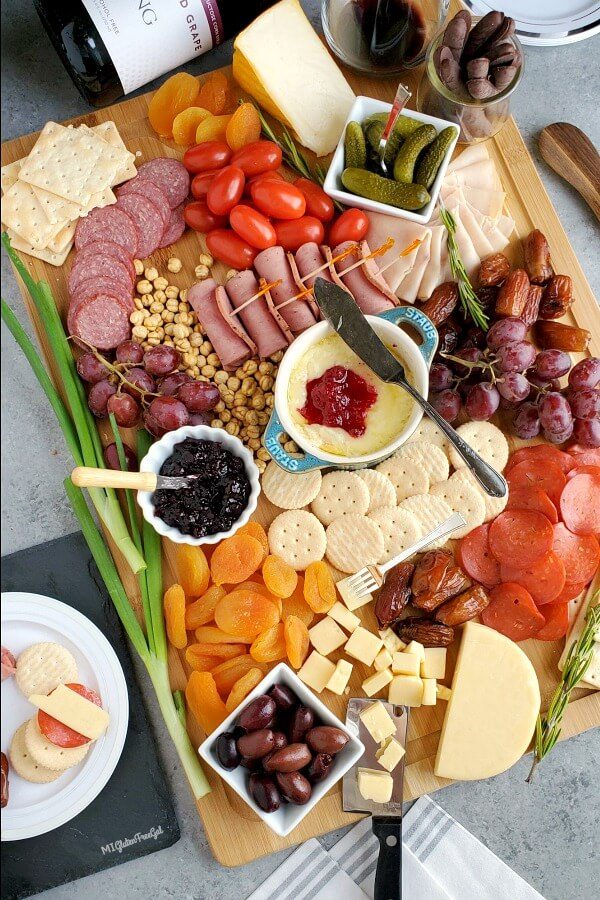 Why not start your brunch off with a few snacks? A gluten free charcuterie board allows you to make an beautiful arrangement of treats, with no extra cooking!
Grain Free Mashed Potato Crust Quiche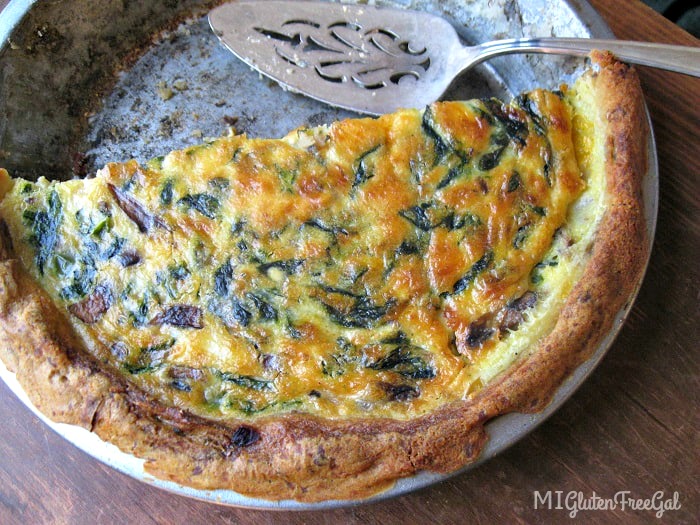 There's a reason that this Gluten Free Mashed Potato Crust Quiche stands at the top of my Mothers's Day gluten free brunch favorites. You DON'T have to roll out a crust! This grain free quiche contains a baked crust of mashed potatoes. Nothing could be easier. Add whatever to the filling that you want. However, I feel that spinach is always a great way to go. And of course, cheese!
Gluten Free Stuffed Blueberry French Toast Casserole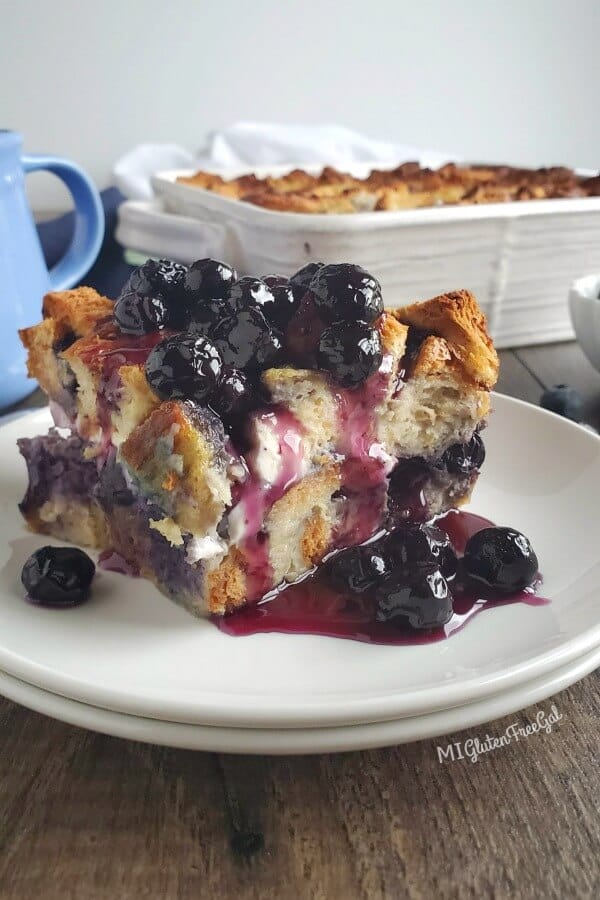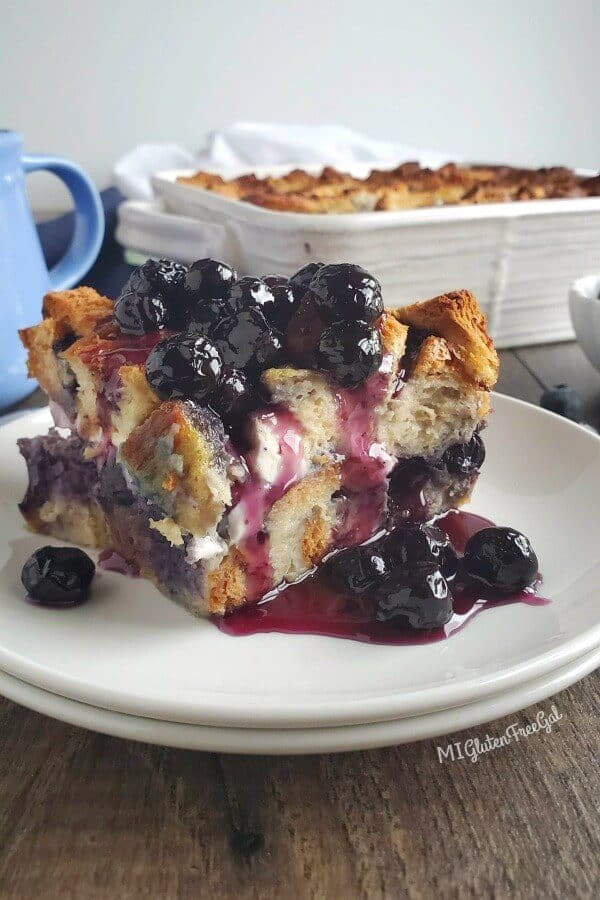 Hands down, this is my favorite breakast casserole, ever. This dish is stuffed with rich cream cheese and sweet blueberries between layers of gluten free bread. Prep it the night before and simply pop it in the oven Sunday morn!
Homemade Gluten Free Breakfast Sausage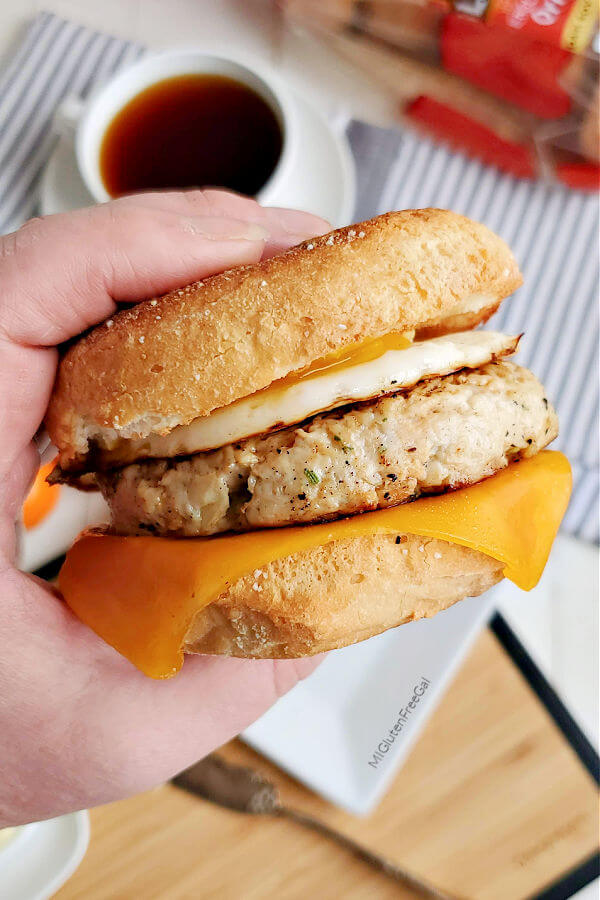 Hoping to bring mom gluten free brunch in bed? She'll appreciate this Homemade Gluten Free Breakfast Chicken Sausage. Made without preservatives and fillers, but made with love, she'll appreciate your mindfulness! You could also use this sausage in my strata above!
Apple Pie Spice Pancakes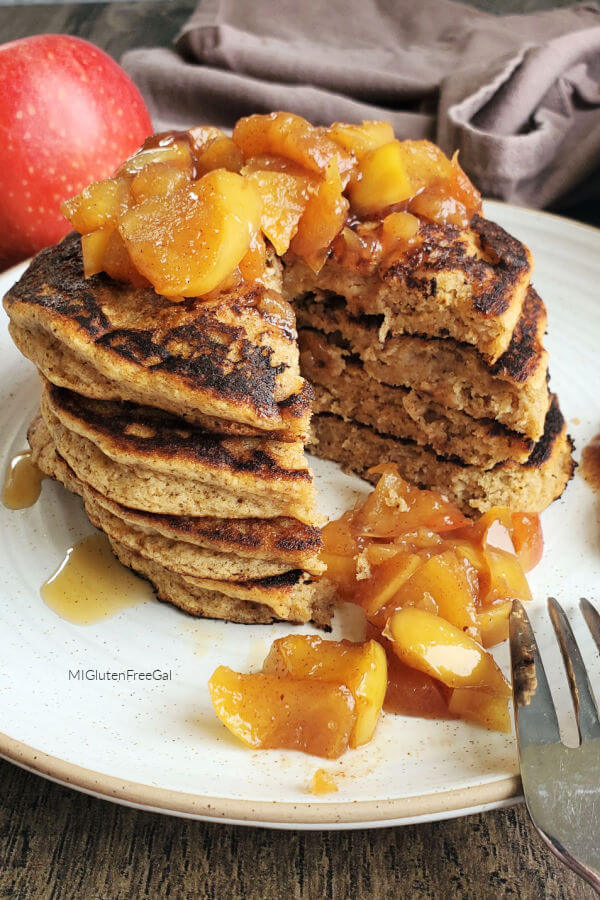 These Gluten Free Apple Pie Spice Pancakes may very well be my favorite pancakes, ever. While they have all the flavors of fall, they're perfect any time of year. Don't skip the cooked apples on top. They're amazing!
Gluten Free Buckwheat Pancakes with Strawberry Sauce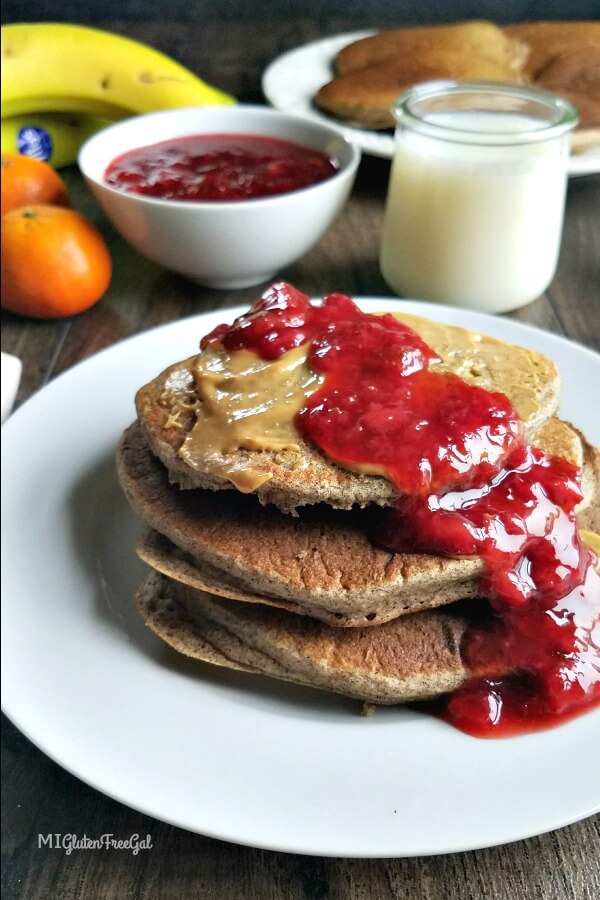 Not only do these Gluten Free Buckwheat Pancakes show mom the depth of your heart, they're good for her heart as well! These whole grain pancakes make a great addition to any Mother's Day gluten free brunch menu! Don't skip the strawberry sauce!
Best Ever Gluten Free Biscuits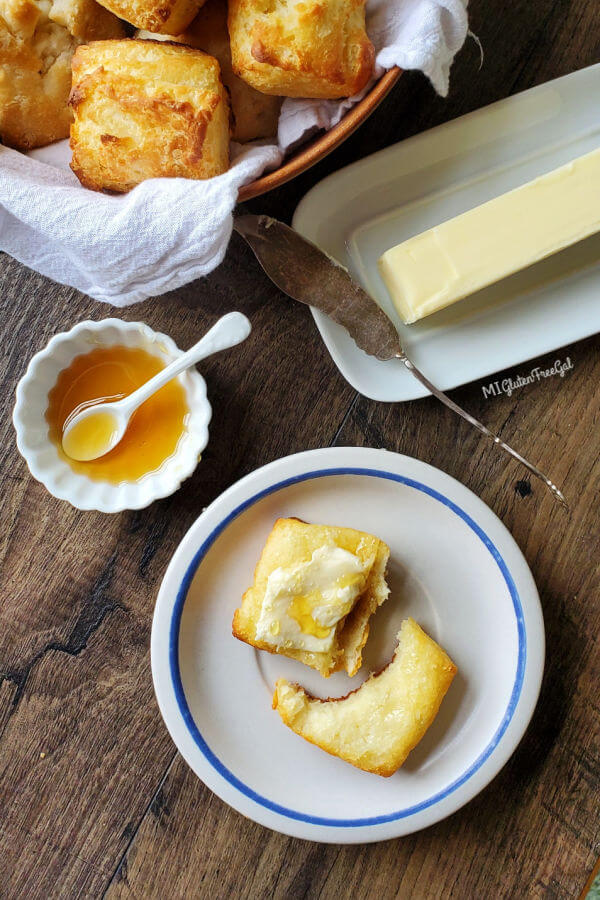 These hot and flaky gluten free biscuits always make my mouth water. Made with Lifeway Kefir instead of buttermilk, and Cup 4 Cup brand Multipurpose flour, they're my absolute favorite biscuits.
Gluten Free Crescent Rolls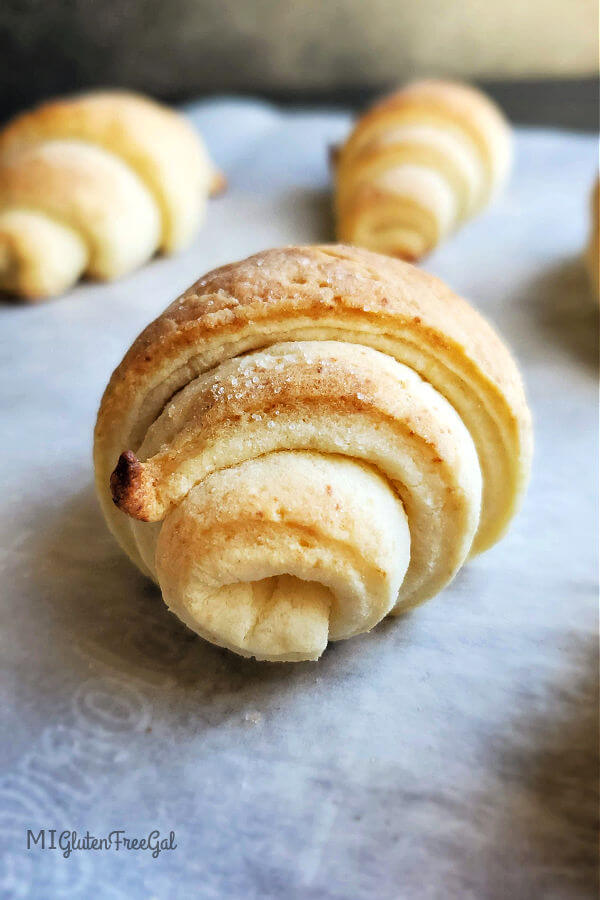 Need a soft and delicious roll to go with your brunch? Look no futher than my gluten free crescent roll recipe. The secret to this recipe is the Cup 4 Cup brand flour that I use. It's a tad more expensive, but 100% worth it!
Small Batch Yeast-Free, Gluten Free Cinnamon Rolls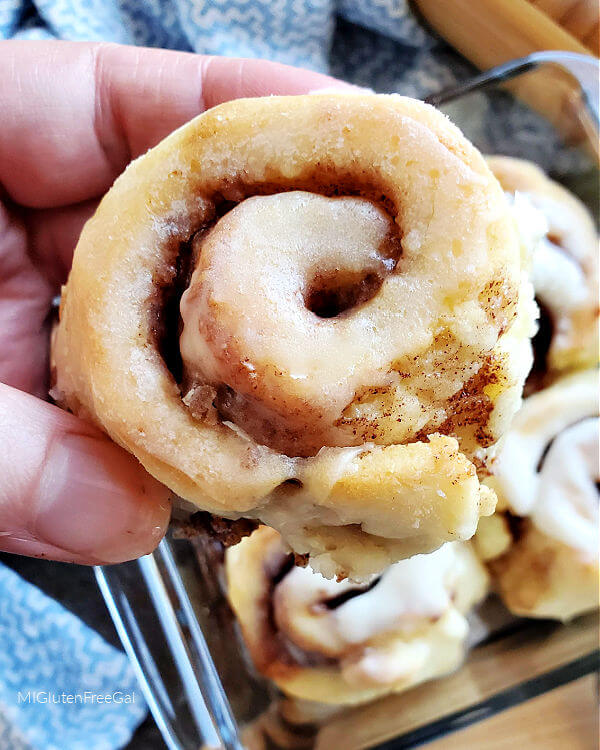 This recipe makes 4 small gluten free, and yeast free cinnamon rolls. No egg required, either! I made these as Christmas gifts one year, and all of my family loved them.
Two Ingredient Gluten Free, Vegan Pumpkin Donuts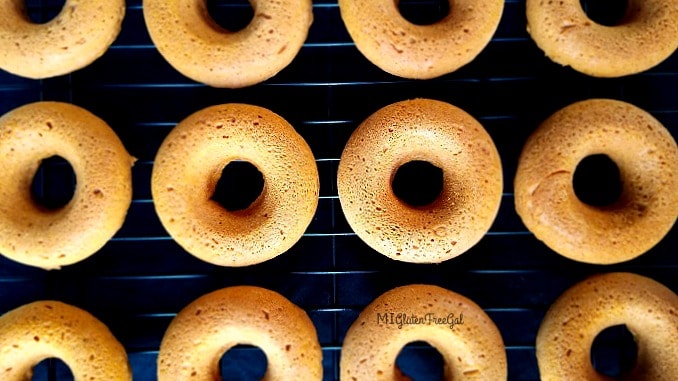 Looking for egg free options for your Mother's Day gluten free brunch? These are THE most amazing donuts I have ever made. Only two ingredients, a can of pumpkin and a box of cake mix, separate mom from this delicious treat. Dairy free too!
Gluten Free Monkey Bread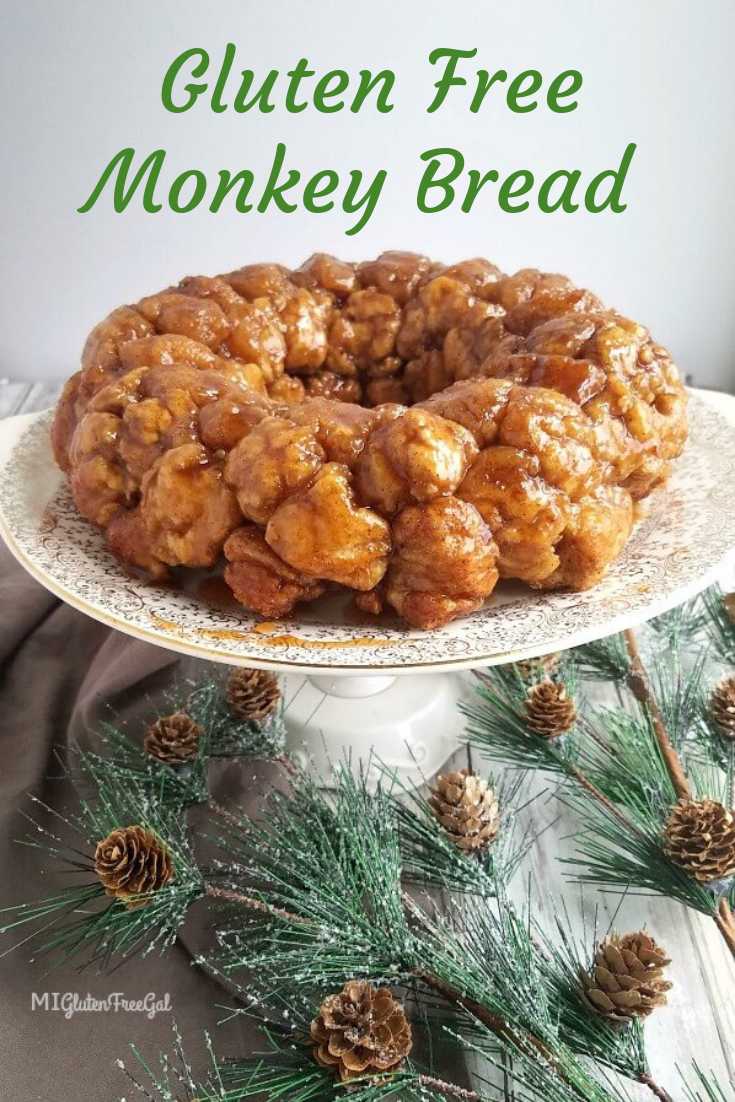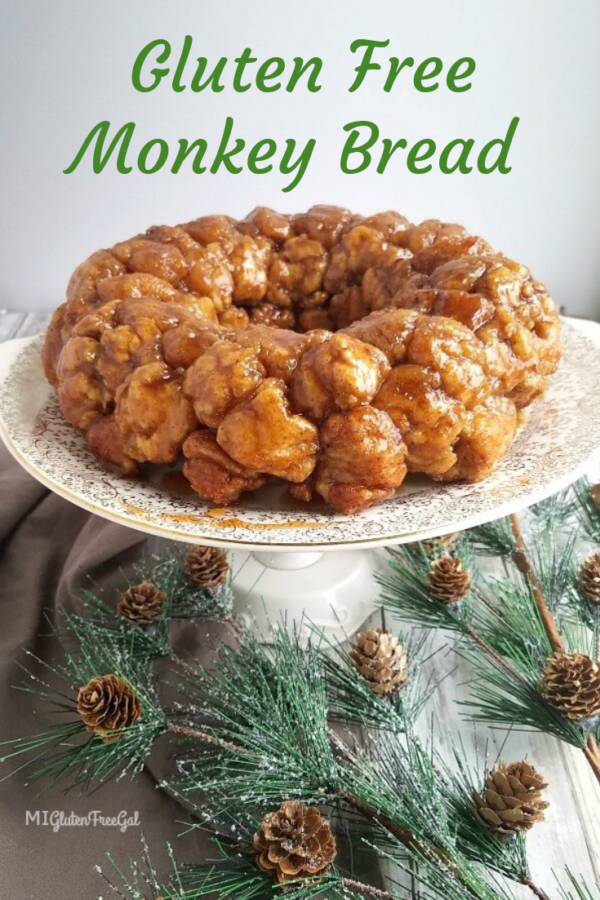 One of my most popular recipes, this Gluten Free Monkey Bread will be enjoyed by everyone! While prepping it takes a while, the end result is absolutely delicious.
Gluten Free, Dairy Free Mocha Cake with Dark Chocolate Ganache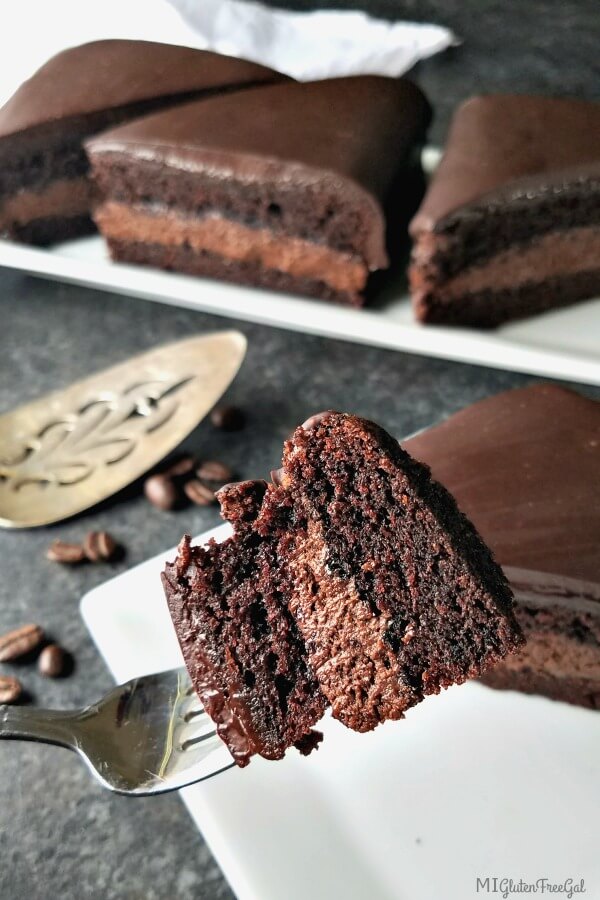 This recipe truly does take the proverbial cake. This Gluten Free and Dairy Free Mocha Cake is so rich, for the queen your mom really is! If you were looking for a decadent gluten free brunch dessert for Mother's Day, you can stop your search!
Gluten Free French Apple Cake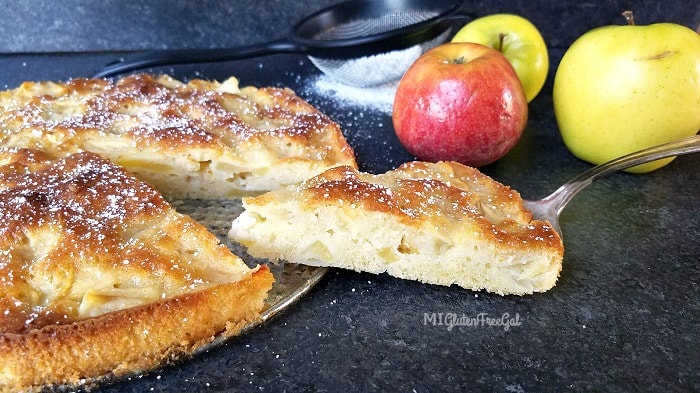 It's well known that not everyone loves chocolate. Therefore, my last gluten free recipe brunch to share is this stellar Gluten Free French Apple Cake. It tastes like custard, pie and cake, all rolled into one! Plus, it requires so little time to prep, you can do it last minute, just in case you forgot to plan a meal for Mother's Day!
So, what are your Mother's Day plans this year? Will you be making a gluten free brunch? Or will you be taking mom out to eat? If you're looking for last minute gifts for mom, check out these Mother's Day Gift Ideas from my friend Eat At Our Table!