Gluten Free Chicken Breakfast Sausage
As an Amazon Associate and member of other affiliate programs, I earn from qualifying purchases.
Enjoying a breakfast sandwich becomes a bit more challenging when one can't eat gluten or pork. Therefore, I'm sharing with you my own homemade recipe for gluen free chicken breakfast sausage patties. Enjoy them for breakfast, or prepare them for a wonderful "Brinner" spread.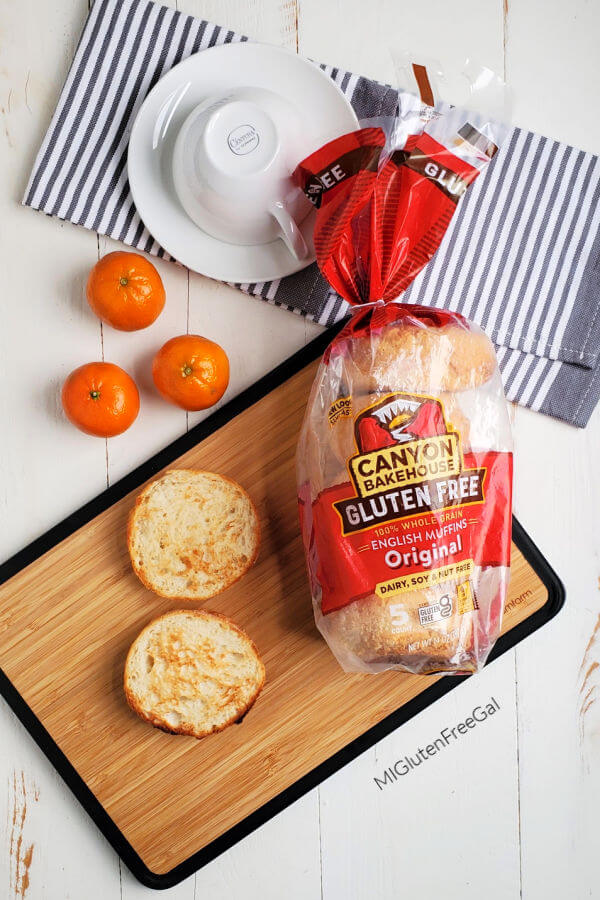 What Is Brinner? And Where Did you Get Those English Muffins?
If you've never heard this term before, it means "breakfast for dinner." You can enjoy my gluten free chicken sausage as a side with buckwheat pancakes or my gluten free Blueberry French Toast Casserole. However, I enjoy them as part of a breakfast sandwich, preferably with Canyon Bakehouse's Gluten Free English Muffins.
These whole grain English muffins are shelf stable, and are gluten, dairy, nut and soy free. Use the Canyon store locator to find them in a store near you. Don't eat grains? Try Mikey's grain free English Muffins, or Lila Ruth's recipe for Grain Free English Muffins.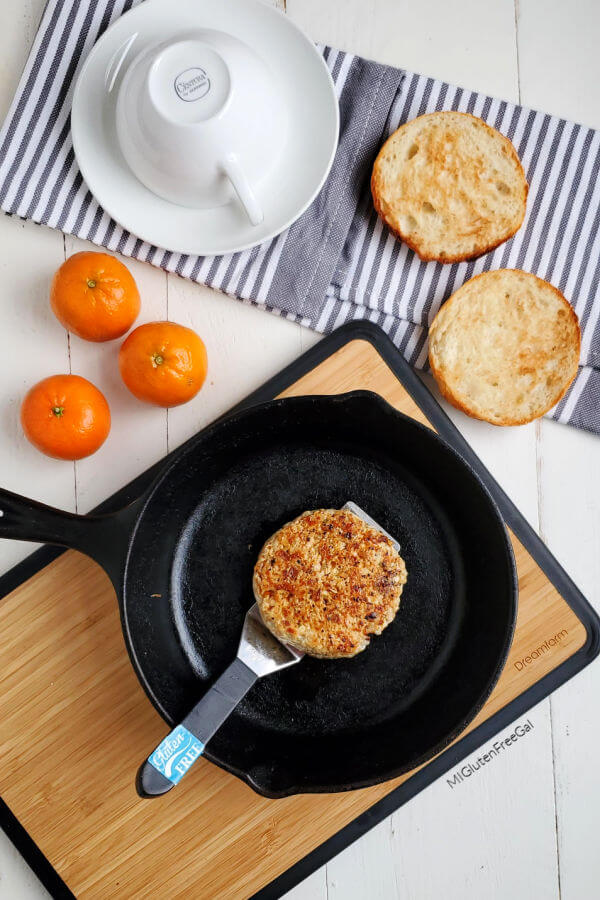 What Ingredients Do You Use in Your Chicken Sausage?
That's a great question. I make my gluten free chicken sausage with ground chicken, and Penzey's Fox Point seasoning. This chicken sauage recipe also uses applesauce. Why? It gives it just a hint of sweet, while also tenderizing the meat.
Other than that, it's simple salt, pepper and onion. When I originally made this recipe in 2017, I used this Lakeshore Drive Seasoning I received in a subscription box. While it's still available, I find myself shopping at Penzey's more often. I love using their dried lemon and orange peel in baked goods!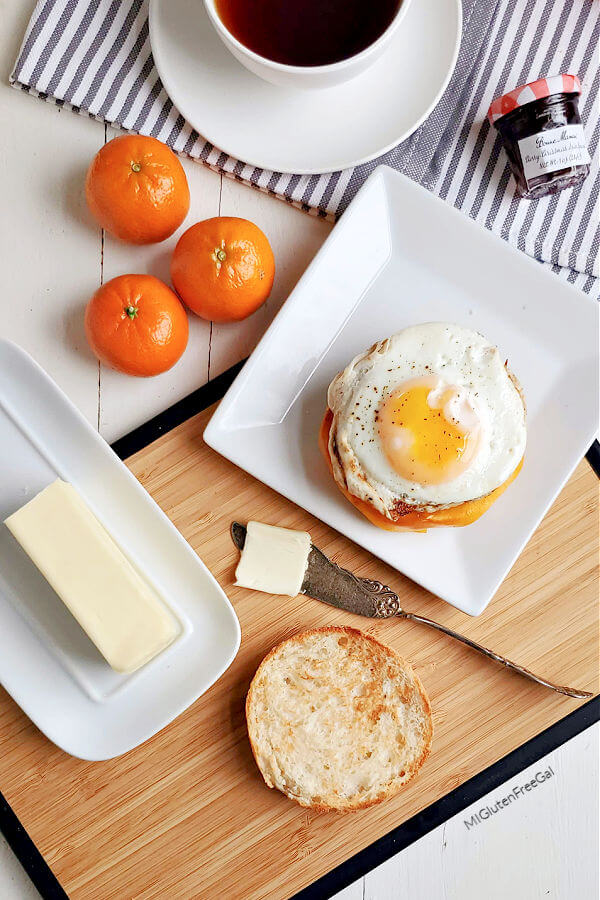 Tips on Frying the Perfect Egg
My gluten free sausage partners well with a fried egg for a delicious gluten free breakfast sandwich. When I'm in a hurry in the morning, I'll often just crack an egg into a small dish, give a quick whisk with a fork, and cook it in a pan like an omelete. Add cheese or other spices as you please.
However, if you want a fried egg, this method seems to work best for me. First, I oil and heat my 10″ iron skillet. Usually on medium heat for 5 minutes. Then I crack the egg, add it to the pan, THEN turn down the heat. This way it cooks the egg white thoroughly, but doesn't overcook it. Then I allow it to cook about 10 min. more until the whites are set. Visit The Incredible Egg site for more tips on how to fry an egg, perfectly.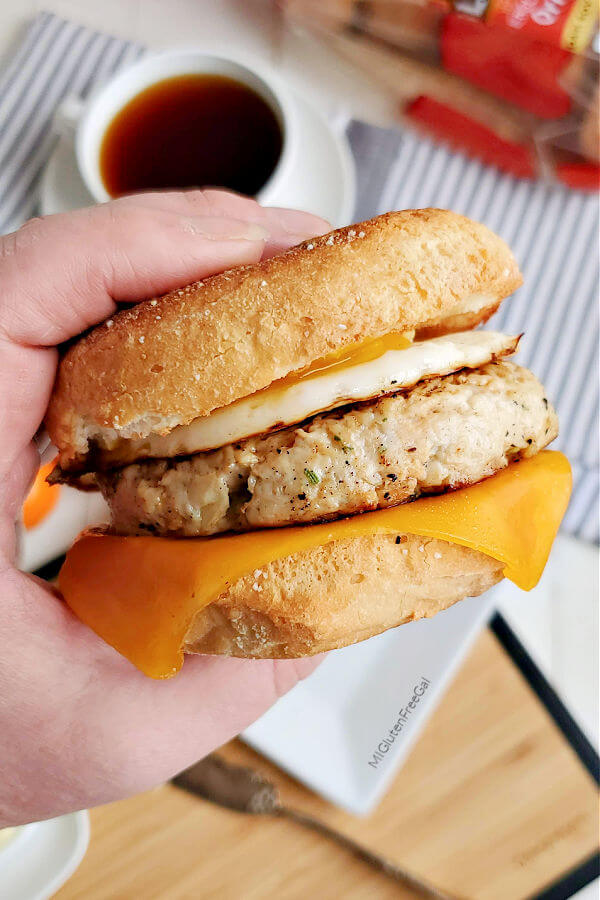 Other Gluten Free Breakfast Ideas
Breakfast foods are my most favorite type of food. My "Easiest Breakfast Sandwich Ever" recipe is great for meal prep. Pair it with any of these other grab and go gluten free breakfast ideas for quick start to the morning. Even if it's just a bowl of gluten free cereal, it's important to start the day with something in your tummy.
Looking for something more elaborate? Try my gluten free breakfast casserole for two, or my mashed potato crust quiche. It sounds odd, but it's truly amazing! Or, get creative and make my gluten free breakfast pizza, made with a gluten free biscuit crust. Looking for something sweet? Try one of these 10 gluten free cinnamon roll recipes.
Do you mainain a pork free household? What's your favorite gluten free breakfast food? Tell me in the comments, below!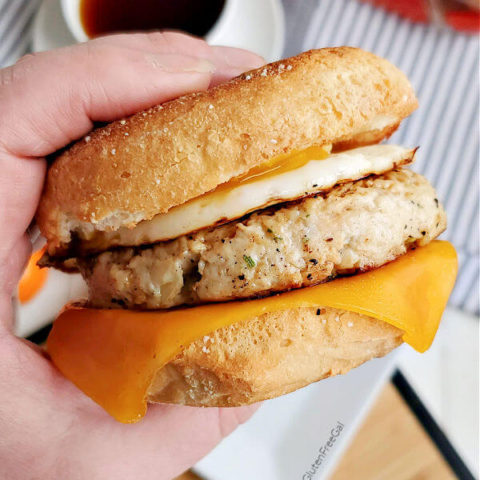 Gluten Free Chicken Breakfast Sausage
Ingredients
1/4 c finely chopped onion
1 lb ground chicken
1/2 sp salt
2 tsp Penzey's Fox Point Seasoning
1/4 tsp pepper
1/4 tsp sage
1 tbsp applesauce
1-2 tsp apple cider vinegar
Instructions
Using a cutting board, chop a yellow onion as finely as possible. Measure 1/4 cup and place in a medium mixing bowl.
Add remaining ingredients to bowl and mix thoroughly. Allow meat mixture to rest 1-2 hours, or overnight.
Using a scale, measure out 4 oz of meat mixture. Press into a patty, and cook over medium heat, 2 minutes per side.
Use cooked patties in a breakfast sandwich or as a side meat with pancakes or waffles.
What's your favorite way to enjoy breakfast at dinner time? Do you have a favorite gluten-free chicken breakfast sausage that you purchase or make? Tell me in the comments below!
This post is not sponsored, but does contain affiliate links. Purchases made through those links help support this blog with no extra expense to you. Thank you for your continued support!**