Gluten-Free Mashed Potato Crust Quiche
As an Amazon Associate and member of other affiliate programs, I earn from qualifying purchases.
I love mashed potatoes. After my Celiac Disease diagnosis, they became my go-to comfort food. Little did I know they could be turned into the base for a Mashed Potato Crust Quiche!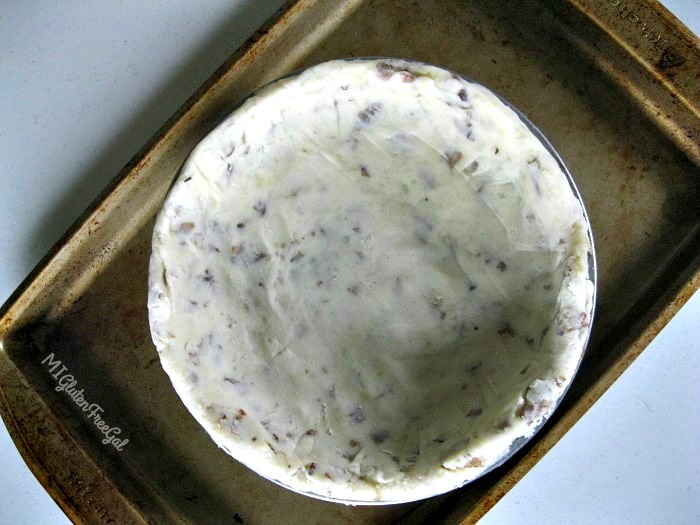 Perfect Dish for Holiday Leftovers
You could make this Mashed Potato Crust Quiche any time of the year. However, I find it most handy right after the holidays. I always make extra mashed potatoes, because they can be re-purposed in so many ways. After Thanksgiving or Christmas, there's usually lots of turkey or ham left over. With your potatoes already mashed and your meat already cooked, throwing this quiche together is a snap!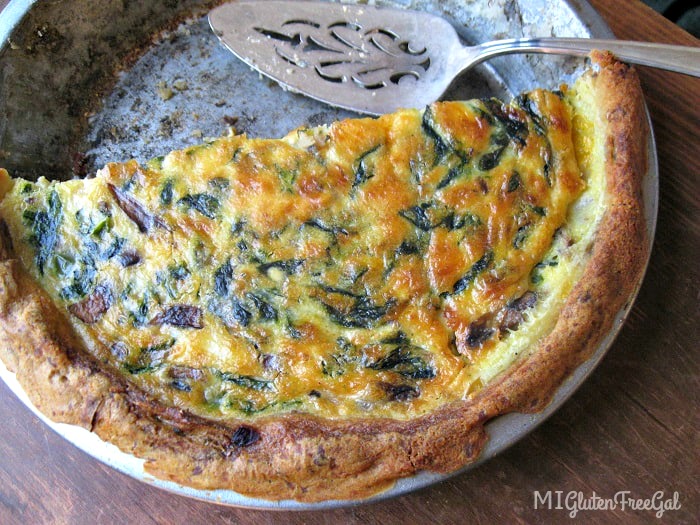 How to Make a Gluten Free Crust Out of Mashed Potatoes
Of course, you can make this any time of the year. The mashed potato crust is easy to make. If you don't have leftovers, just wash, cut and boil 3-4 potatoes. Once they're fork tender, drain the water, mash and season to your preference. (I add butter and a bit of goat cheese to mine. Yum!) Make sure the potatoes are cooled enough to work with, so you don't burn your hands. Form the mashed potato crust into a pie pan and brush with oil. Bake in a 350 degree oven for 30 minutes, just until it starts to get golden brown. Then take it out and bump the oven to 375.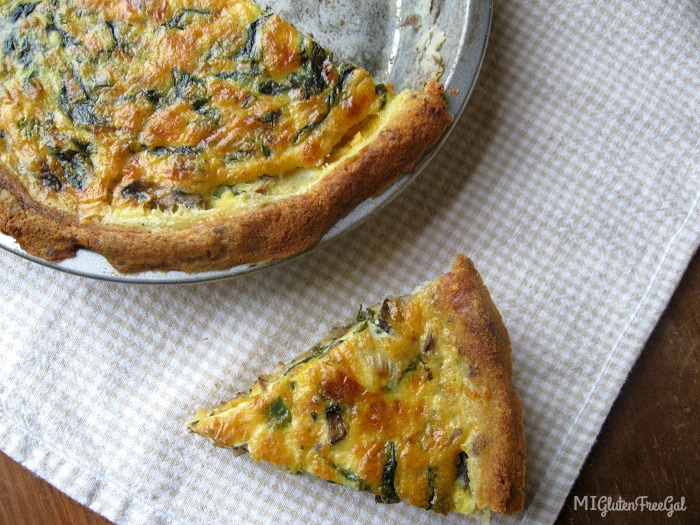 What's the Ratio of Egg to Milk to Make A Gluten Free Quiche?
I don't make quiche often, so I researched a few different recipes to come up with the best filling. I found Gluten Free on a Shoestring had a handy ratio in her recipe, so I followed that. Her basic ratio is 1/4 cup of milk for every egg. I used half and half instead. I used sauteed mushrooms, onions and spinach for my vegetables. Really, you can use anything you like! I added the last remaining bits of turkey breast I had leftover from my Thanksgiving dinner to my egg mixture. I poured all of that deliciousness (and cheese!) into my prebaked mashed potato crust and waited with baited breath.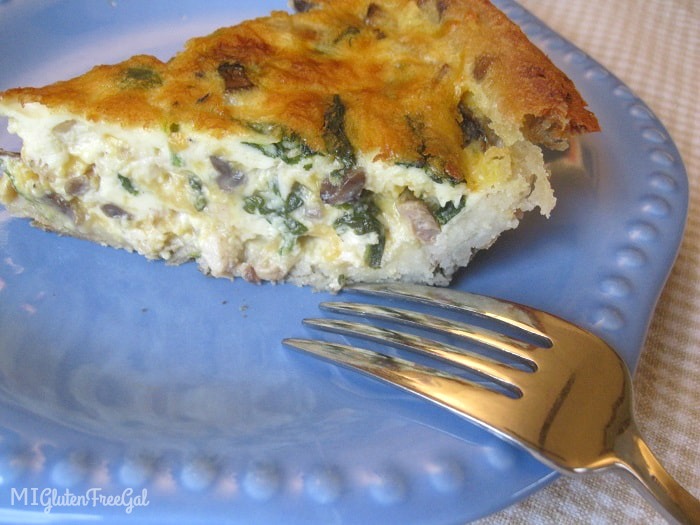 Best Gluten Free Quiche I've Ever Tasted
It was more beautiful than I even imagined! After allowing it to cool and set up, it sliced beautifully and held up well. It was even better the second day! In truth, this is delicious hot or cold. You'll definitely want to add this recipe to your breakfast rotation! Thanks to Nicole Hunn and Jessica Webster for your insight on this dish!
Looking for other uses for leftover mashed potatoes? Try this recipe for Gluten Free Potato Gnocchi from GF Jules. These savory Gluten Free Bacon Potato Pancakes from A Dash of Megnut sound delicious, too! And don't miss my recipe for waffled stuffing! Check out this post from Eat at Our Table for more Gluten Free Thanksgiving Leftover recipes.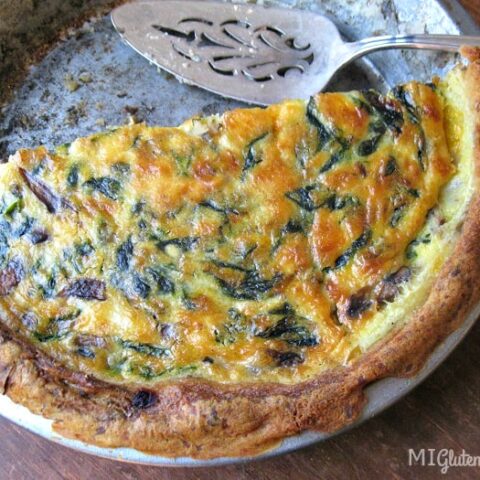 Gluten-Free Mashed Potato Crust Quiche
Ingredients
For the Crust
2 cups mashed potatoes
oil
For the Filling
6 eggs, whisked
1 1/2 cups half and half ( I used 3/4 cup of cream and 3/4 cup of lowfat milk)
Favorite vegetables, sauteed as to release their extra water ( no more than 3 cups)
Favorite cooked sausage / bacon, optional (no more than 8 oz)
1 1/2 cups grated cheese
Instructions
Form mashed potatoes evenly into pie crust. Brush lightly with oil. Bake crust at 350* for 30 minutes until lightly browned. When finished, remove crust and turn oven to 375.
While the mashed potato crust is browning, saute vegetables and cook meat. Set aside.
Whisk eggs and half-and-half, adding salt and pepper to preference. Combine cooled vegetables with egg mixture and pour into prepared mashed potato crust. Bake at 375 for 30-35 until set. Allow to cool 15 minutes or more before serving.
Have you ever made a Mashed Potato Crust Quiche before? What are your favorite quiche recipes? Leave me a note in the comments below!
**This post is not sponsored. However, it post does contain affiliate links. Purchases made through those links help support this blog with no extra expense to you. Thank you for your continued support!**