Small Batch Gluten Free Easter Dinner
As an Amazon Associate and member of other affiliate programs, I earn from qualifying purchases.
Planning a smaller gathering for Easter this year? This assortment of recipes helps prepare you to enjoy all your favorites, but on a smaller scale. From appetizers to dessert, celebrate with this gluten free Easter dinner.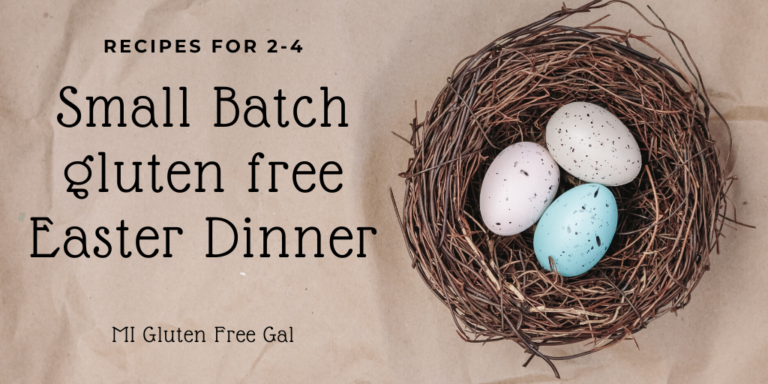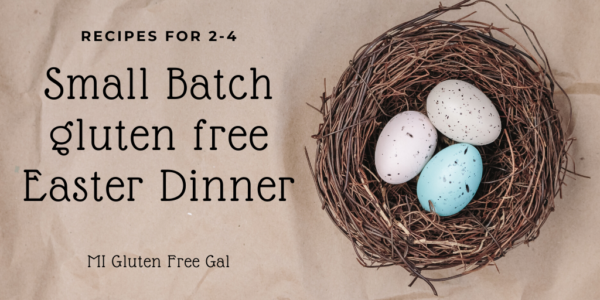 As I write this, the world is in an odd season. Usually during Lent, we give up certain things – food, activity – as a religious discipline. In 2020, we are giving up physical interaction to prevent the spread of the Coronavirus. As such, our Easter celebrations this year will look different.
Therefore, I've composed a list of recipes for a "Small Gluten Free Easter Dinner." The idea being that most recipes serve no more than 4. Allowing yourself to have the comforts of the dishes you love, without the excess food that you can't typically share with others. May we be reminded that life still emerges from the darkest times.
Gluten Free Easter Dinner Finger Foods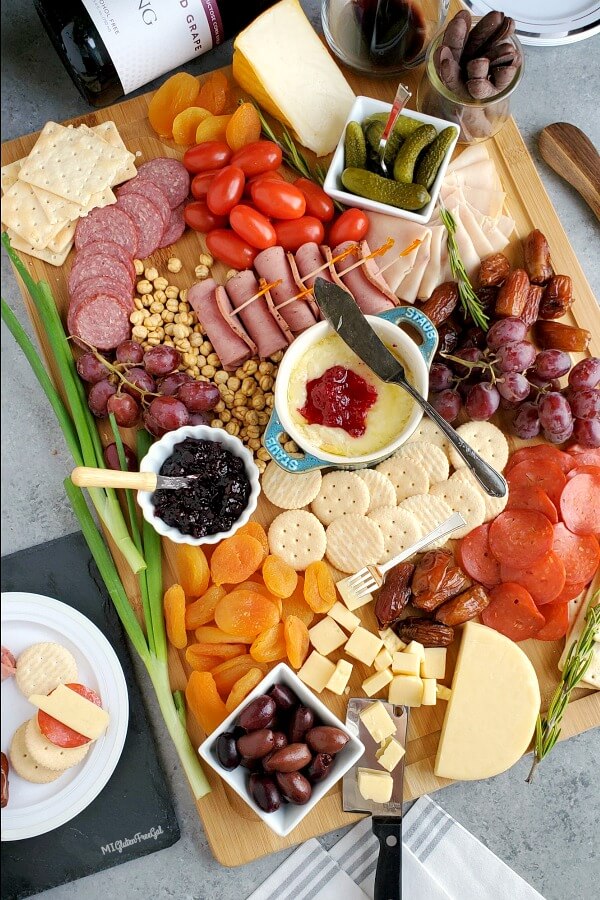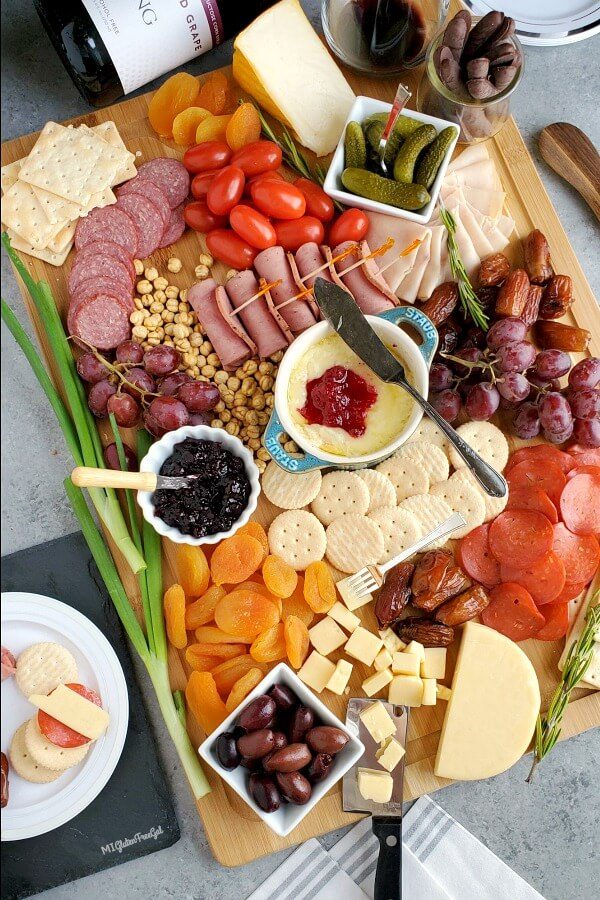 While you're preparing your gluten free Easter dinner main dishes, set out these appetizers for noshing. A simple Charcuterie Board allows people to choose what they like. For something a touch fancier, try these Grain Free Cranberry Brie Bites. Also, do your family members stick olives on their fingers? Or is that just my cousin?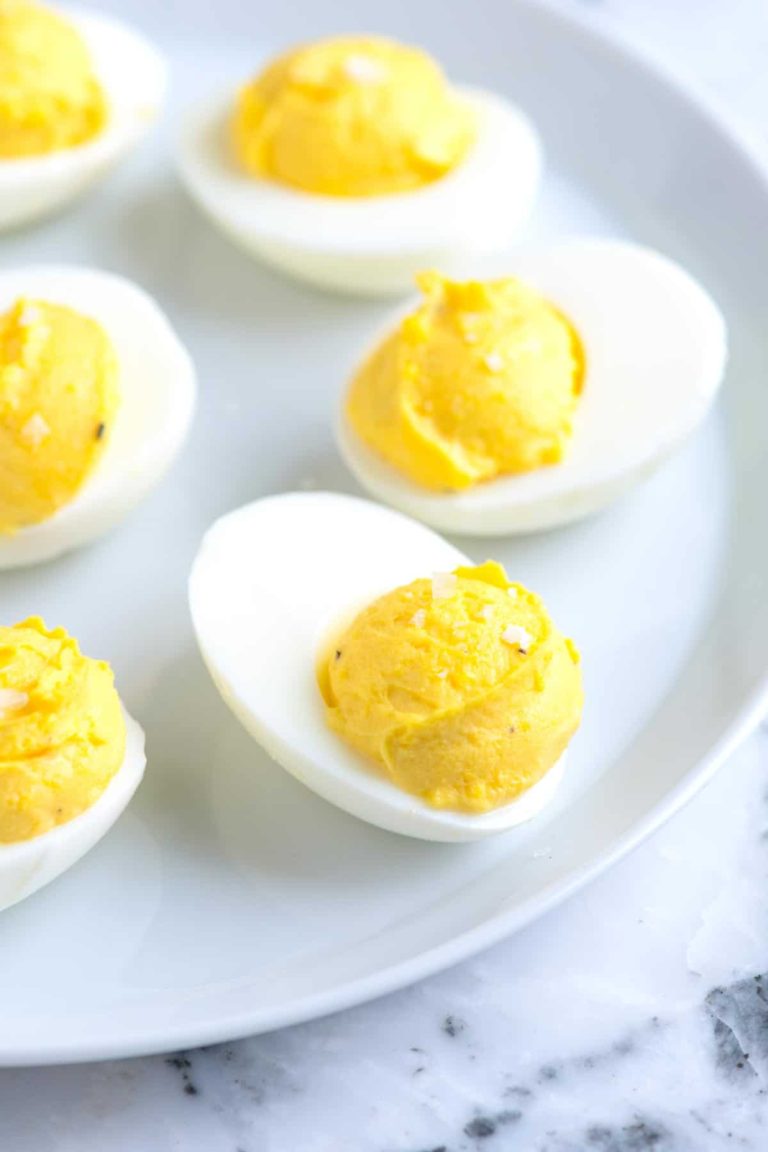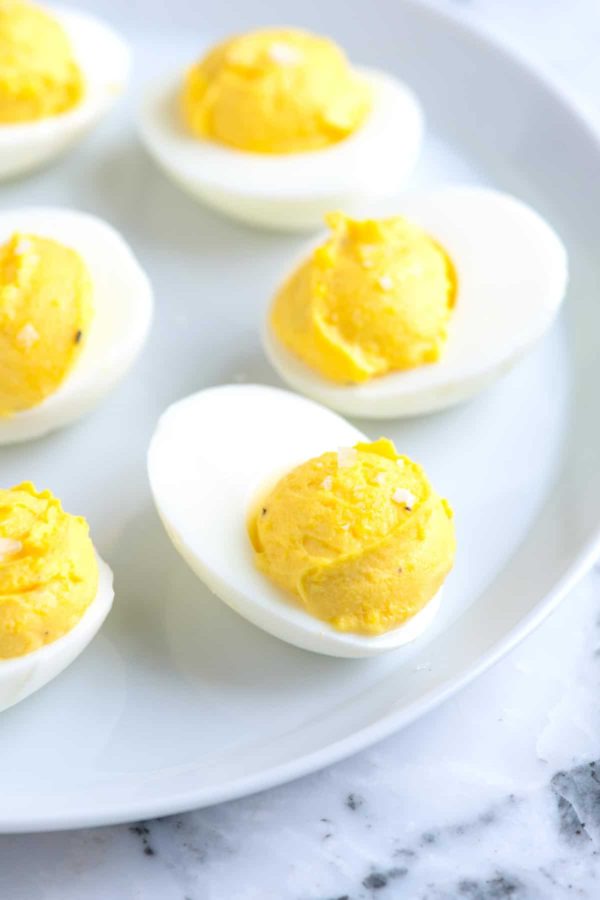 Easter dinner isn't complete without deviled eggs. I like this Small Batch Deviled Eggs recipe from Inspired Taste, because it only uses 6 eggs. Need even fewer? The Kitchn shares How to Make One Deviled Egg. Which is perfect for our household, because my husband refuses to eat them!
Gluten Free Easter Dinner Main Meats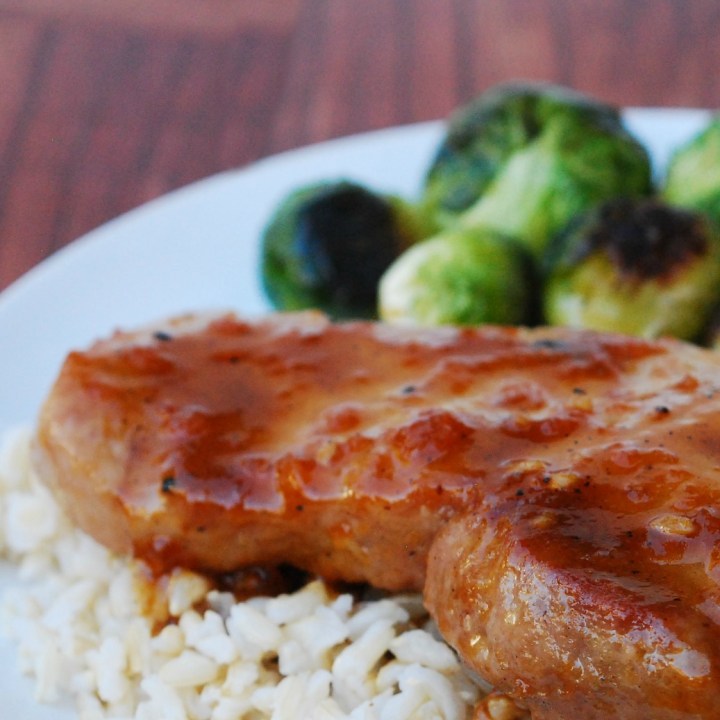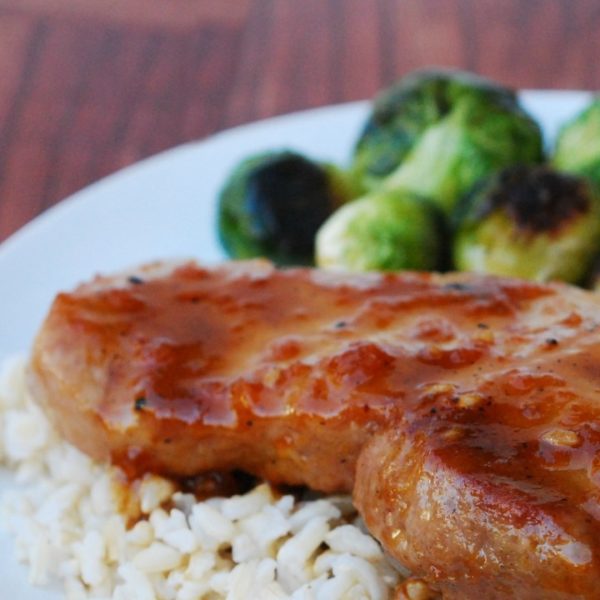 When preparing a Small gluten free Easter dinner, you may not want to go "whole hog" and make a ham. Perhaps these Apricot Ginger Glazed Pork Chops may be the serving size you're looking for. Wanting to go a step fancier? These Garlic Butter Lamb Chops from Primavera Kitchen look easy AND delicious!
(Note- Dearborn Ham's packaging state their hams contain no gluten.)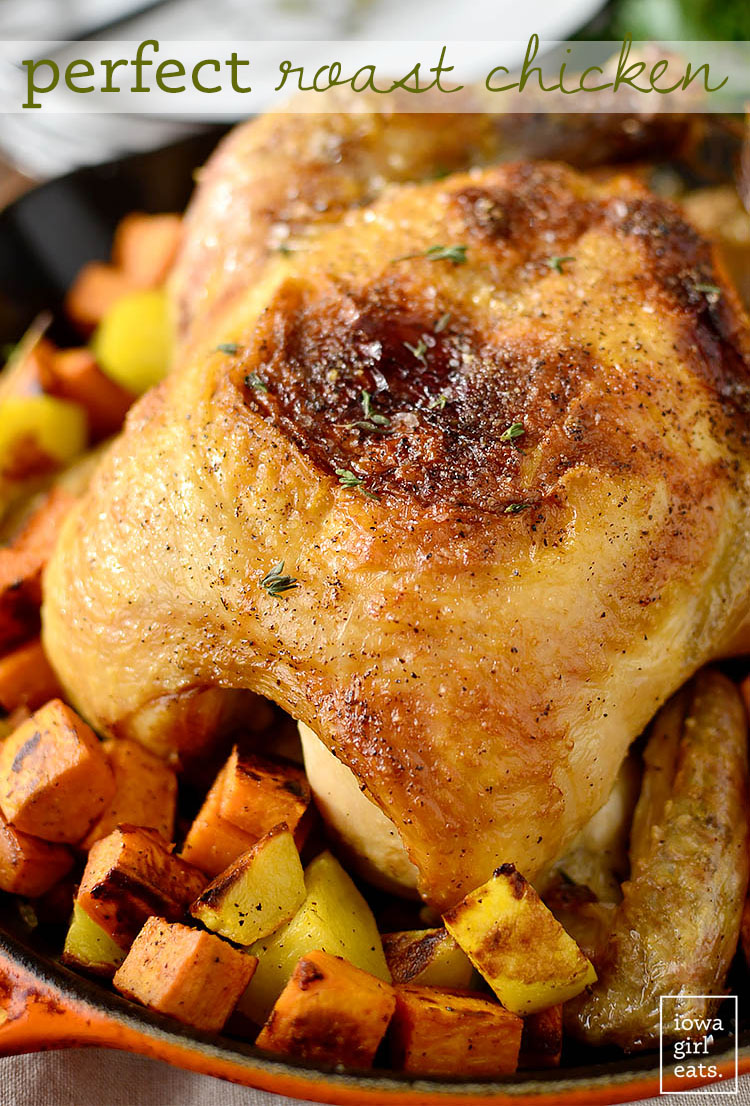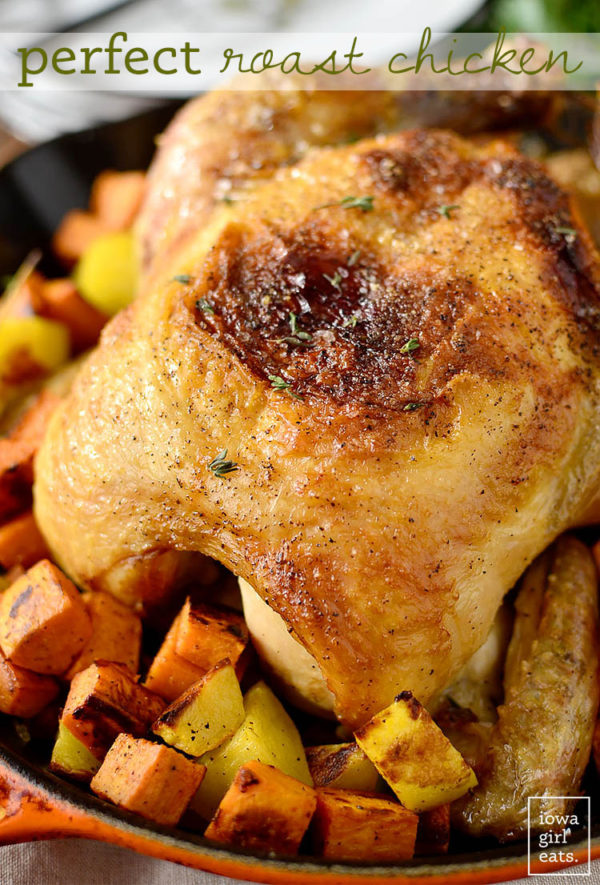 This Perfect Roast Chicken from Iowa Girl Eats requires only three ingredients. I've made it myself, and it tastes perfect! I love that her post also includes other ways to use the leftover meat! Looking for something smaller? Try the Braised Chicken Thighs recipe on my website.
Easter Dinner Salad & Side Vegetables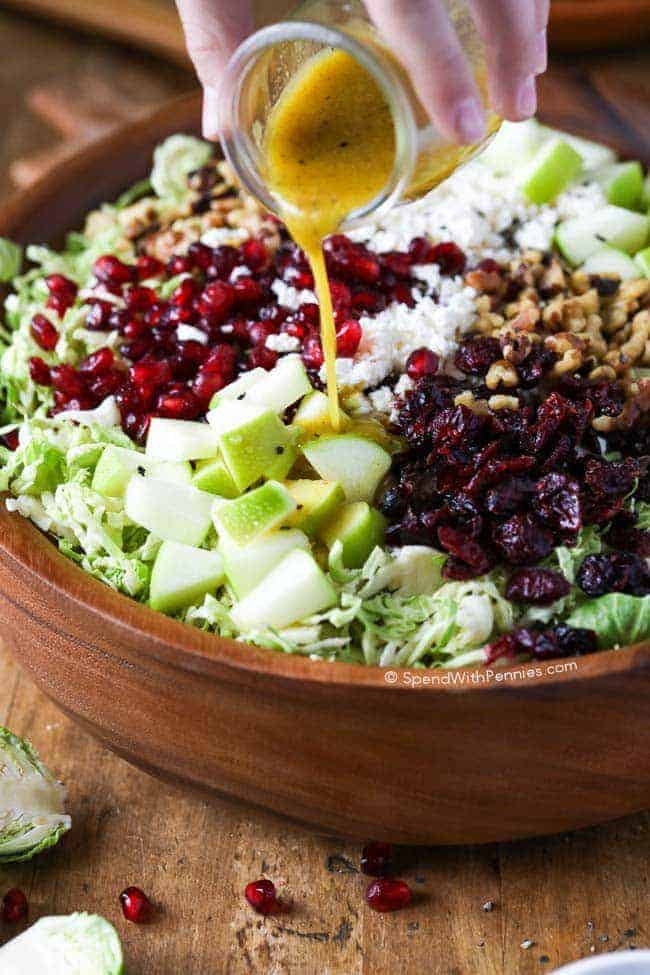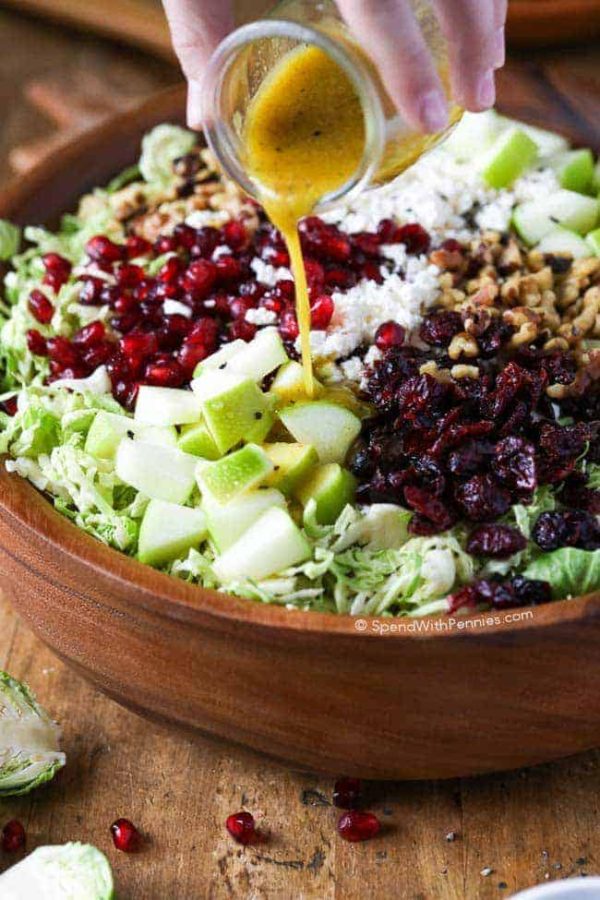 Feel free to keep your small gluten free Easter dinner simple with a tossed salad. However, should you want to take it up a notch, I love recipes like this Shaved Brussels Sprout Salad from Spend With Pennies. Or try my mother-in-law's favorite, Waldorf Salad. It serves just 4 people!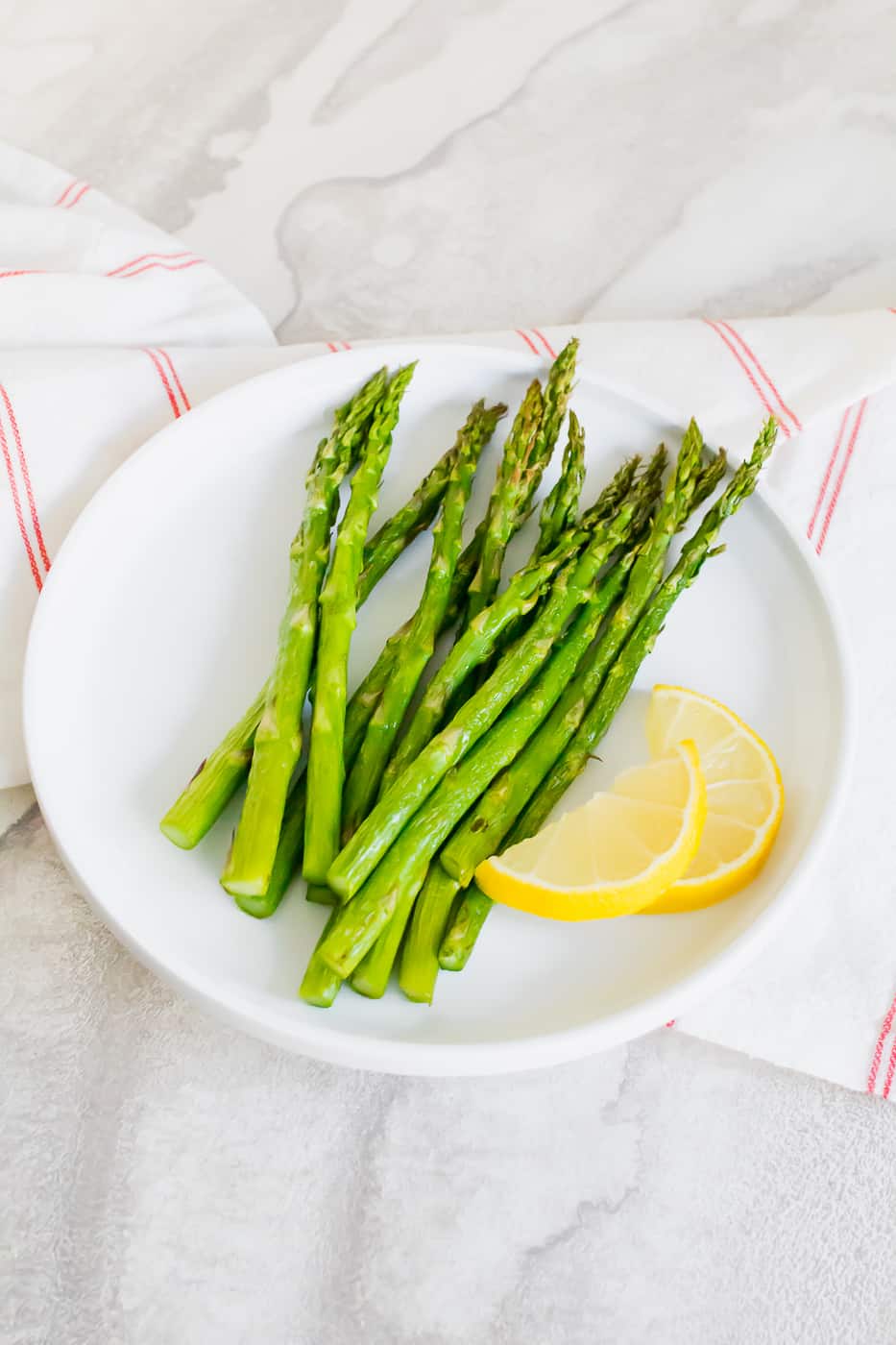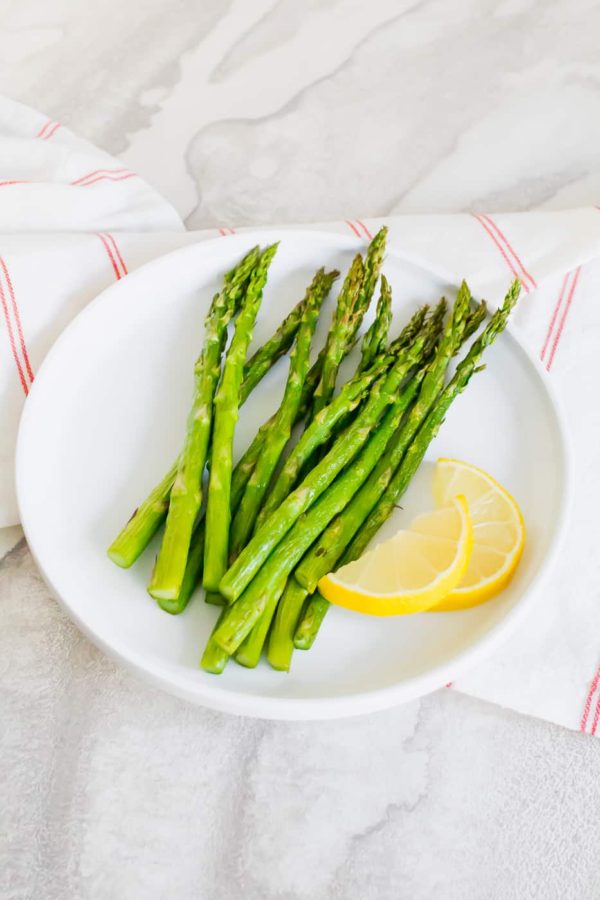 Something about spring leaves me craving asparagus. It's the perefct vegetable for your Easter Dinner. My friend Vegetarian Mamma created the perfect Air Fryer Asparagus recipe. Don't have an air fryer? Try this stove top Lemon Asparagus from Gluten Free Palate.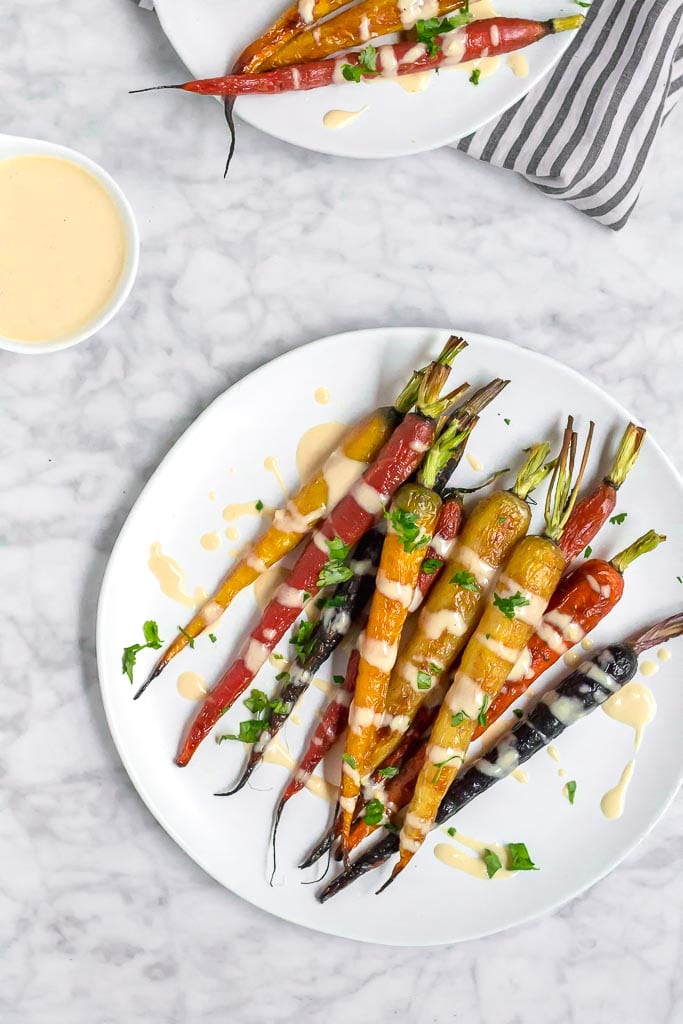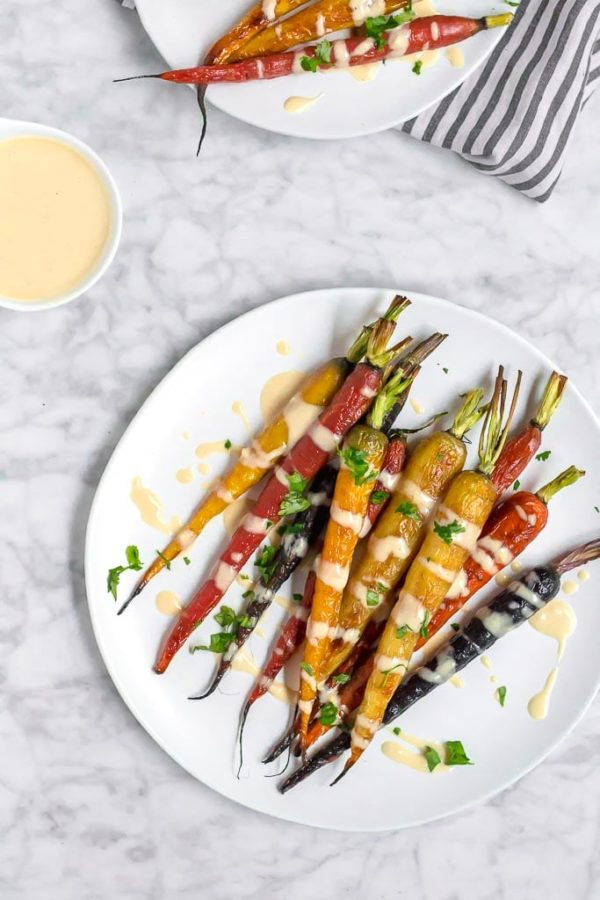 When I asked what dishes are a "must have" for your Easter dinner, someone mentioned carrots. For a smaller gathering, these Roasted Rainbow Carrots from a A Dash of Megnut sound perfect. These 10 Minute Green Beans from Celiac Mama sound great, too!
Easter Dinner Starches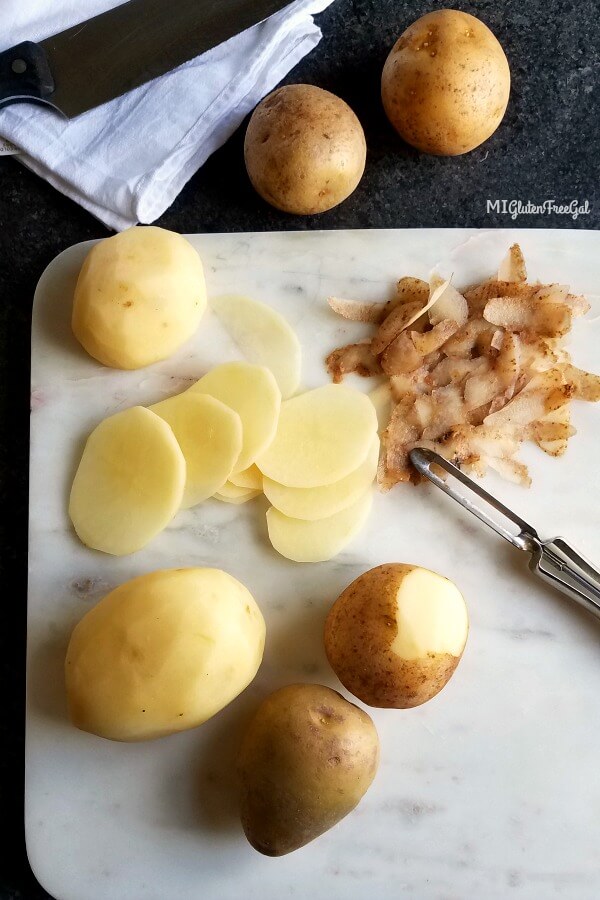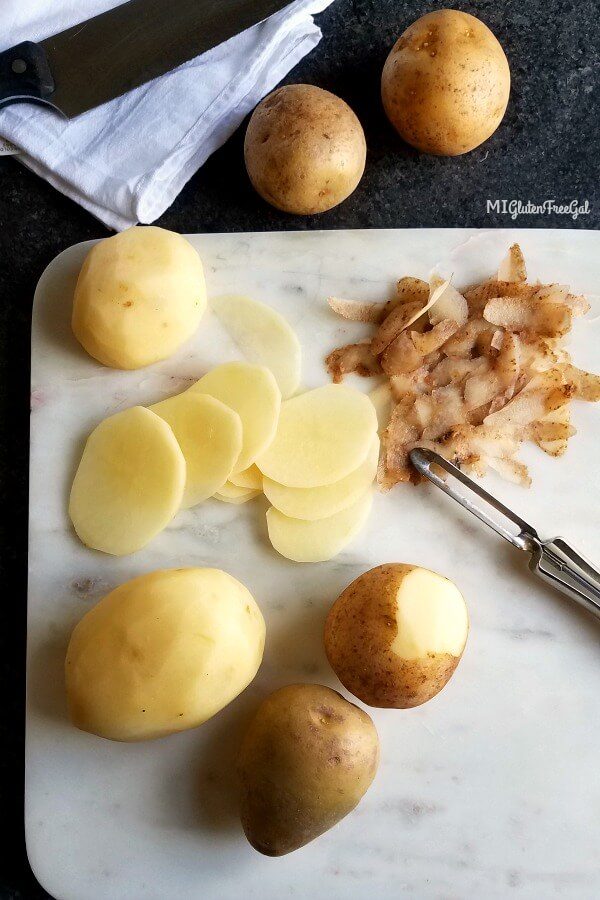 No Easter dinner is complete without potatoes. Personally, I like the gluten free Au Gratin potatoes on my website. It uses only 2 lbs of potatoes, which is about three large russet potatoes. Perfect for 4 servings. If you prefer mashed potatoes, try this recipe for Instant Pot Mashed Potatoes from My Gluten Free Kitchen.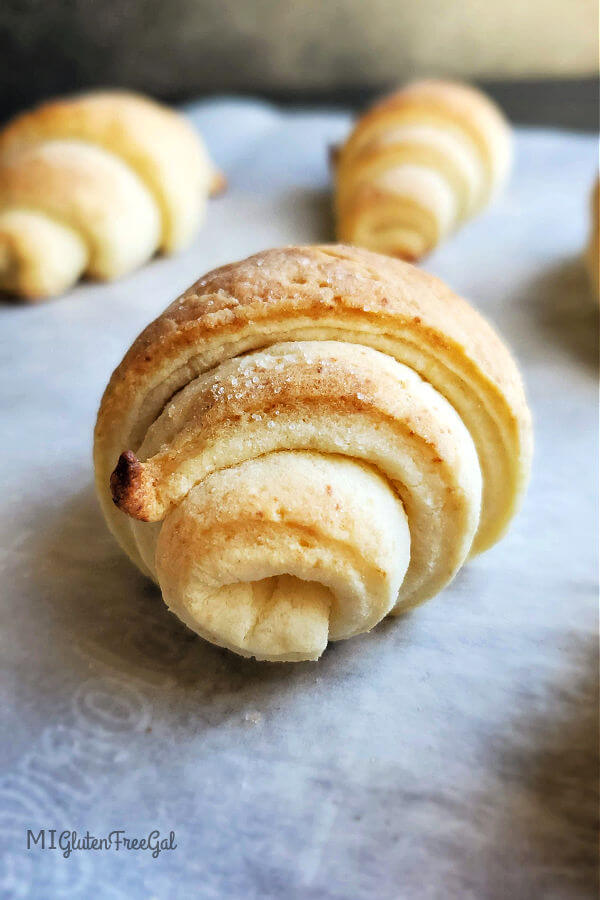 The Bible says "Man cannot live on bread alone." Doesn't mean I can't try, right? My gluten free Crescent Rolls are perfect for Easter! If you can't find yeast right now, I HIGHLY recommend these easy gluten free biscuits from There is Life After Wheat. It requires only one cup of flour!
You can also use my crescent dough to make these Resurrection Rolls. Great object lesson to teach about Eastert!
Easter Dinner Desserts and Drinks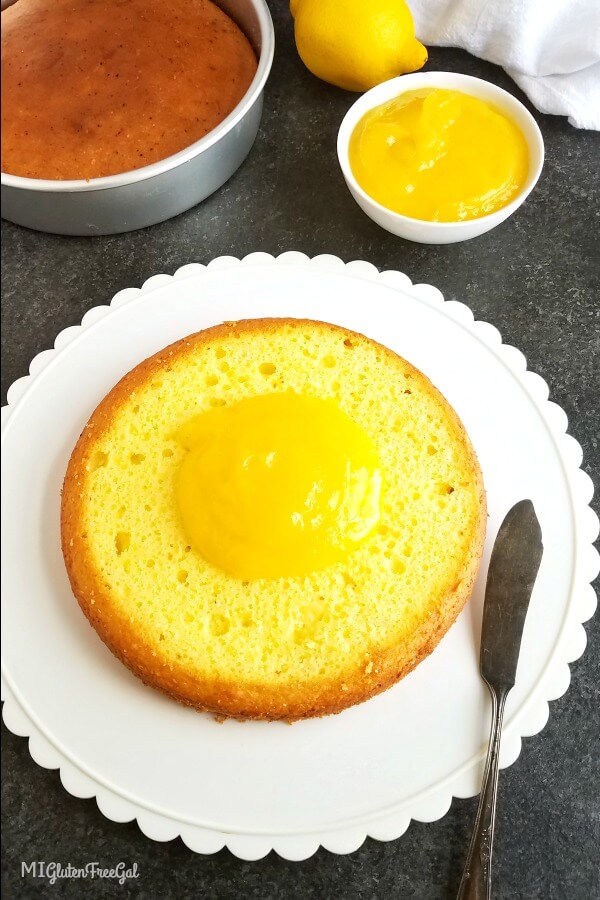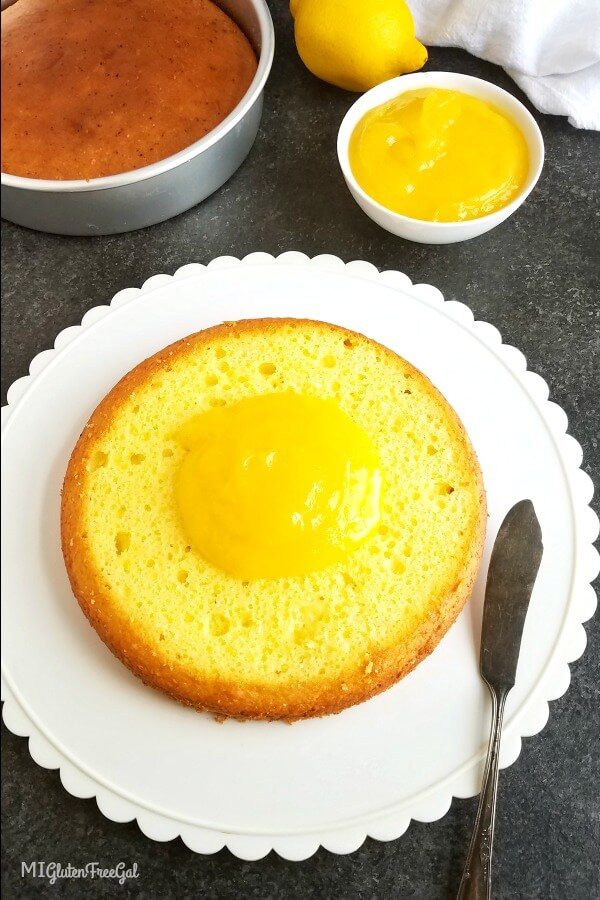 Last year I remade my mother in law's Easter Cake with homemade lemon curd. It is DELICIOUS. However, this year I want to try Dessert for Two's Lemon Layer Cake, which she makes in one 6″ round pan. It would require subbing gluten free flour. I would recommend using Cup 4 Cup or King Arthur Flour Measure for Measure.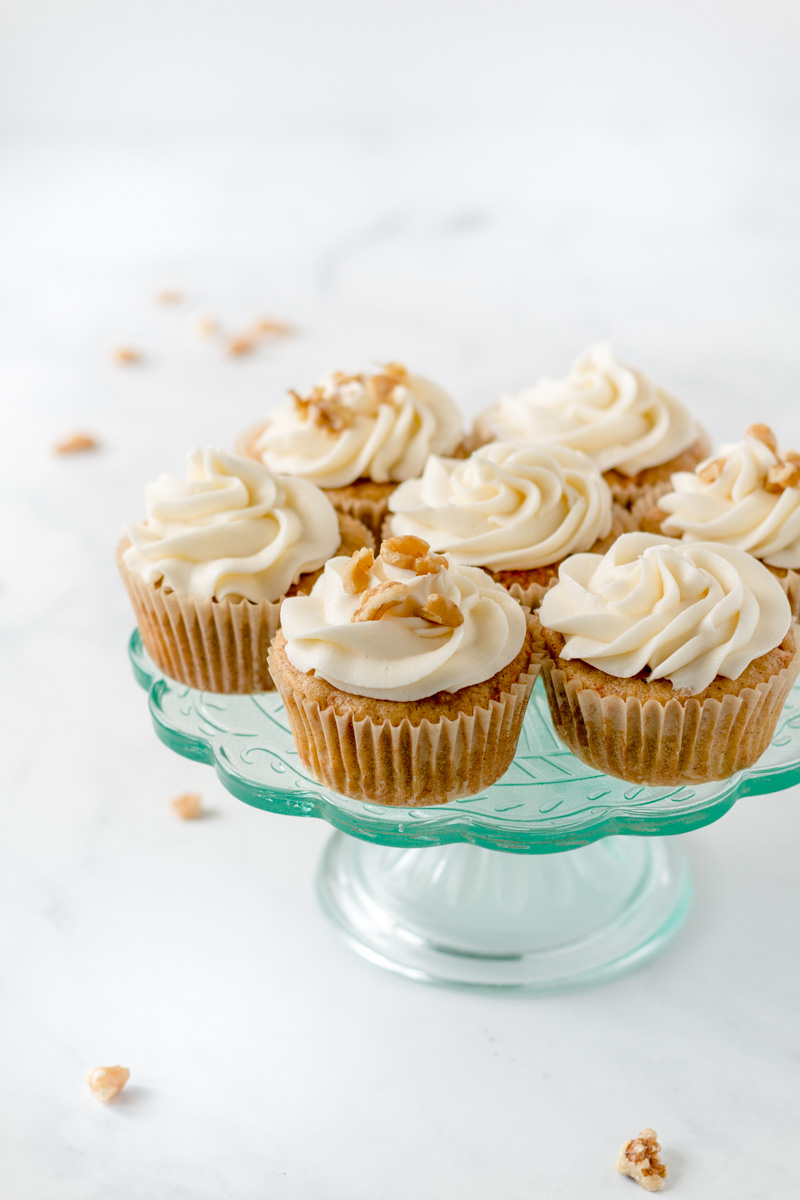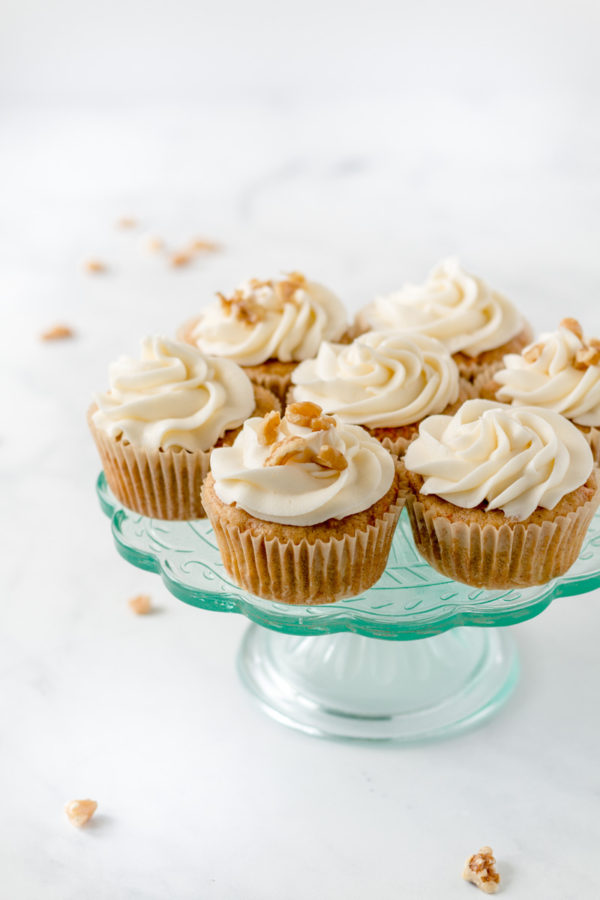 Techincally, these Gluten Free Carrot Cake Cupcakes from Wheat by the Wayside make WAY more than a small batch. However, they are simple, start with a box mix, and cupcakes freeze easily. (Especially if you don't frost them first!) Missing coconut cake? Try these Single Serve Vanilla Cupcakes from A Saucy Kitchen, and top with coconut!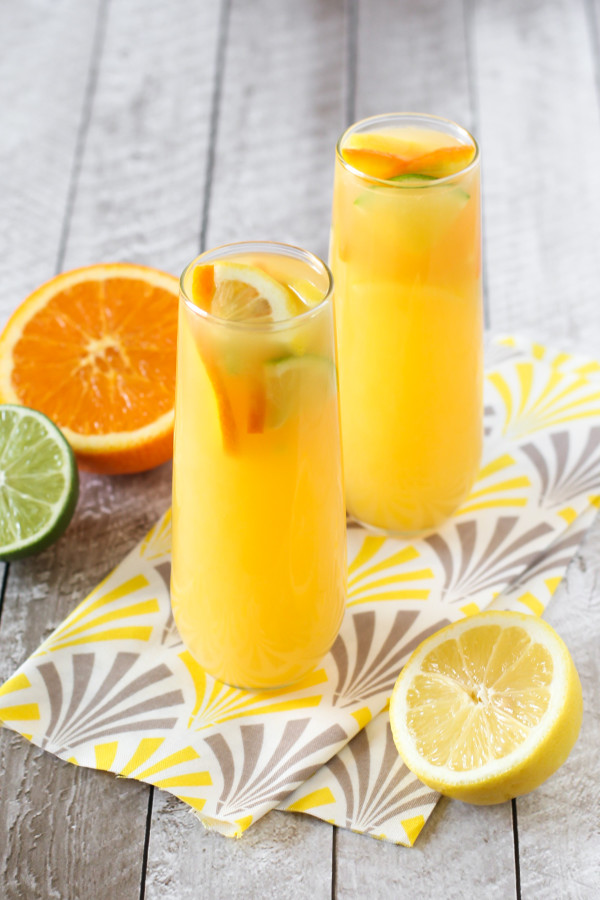 Top off your gluten free Easter dinner with one of these delicious Citrus Mimosas from Sarah Bakes Gluten Free. Keeping it alcohol free? This list of Non Alcoholic Drinks from A Worthey Read has so many delicious ideas to try, including an Easter mocktail made with blueberries!
What are your must have recipes for a gluten free Easter dinner? How will your Easter celebrations change this year to reflect the times we are living in? Please feel free to comment below with your recipe suggestions, as well as the emotions you're facing during this unique season. We're all brothers and sisters around here. <3