Aldi's Gluten Free Money Saving Products
As an Amazon Associate and member of other affiliate programs, I earn from qualifying purchases.
May 2018 marks the fourth year since the Aldi's gluten free product line launched. Each year, Aldi seems to add more products to the store that they stock every day. In addition, each year, they stock their shelves will "Special Buys" or "Aldi Finds" that make us run to the store in excitement. Here's a brief catalog of what they carry so far!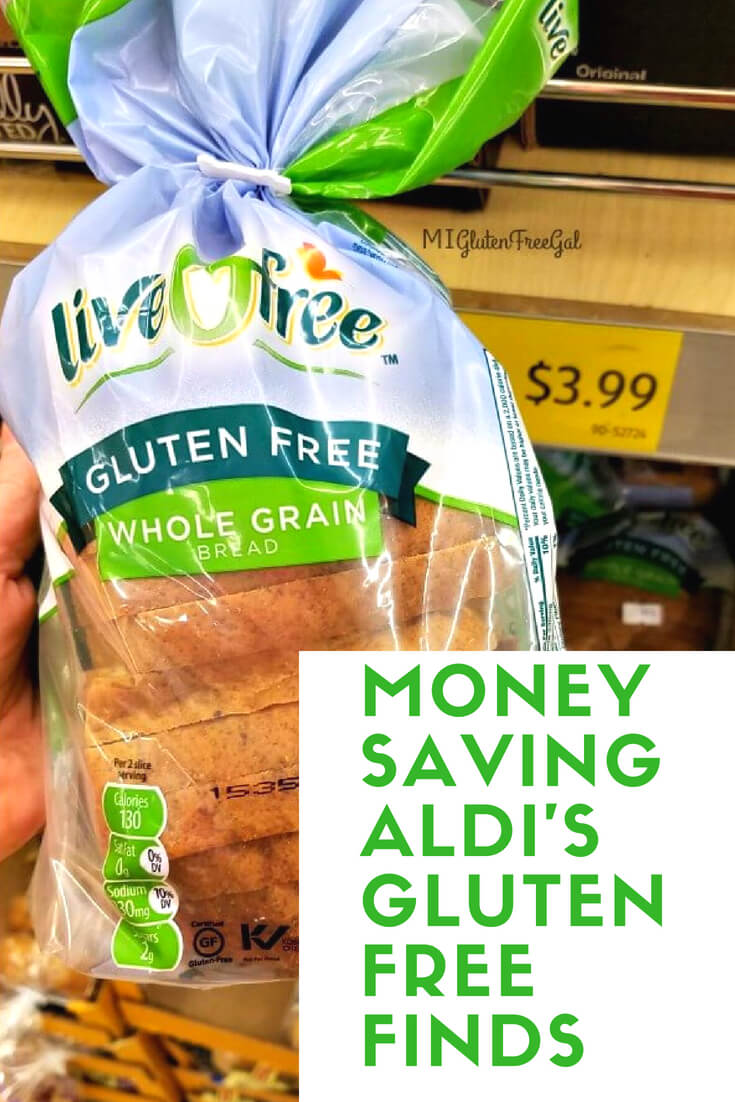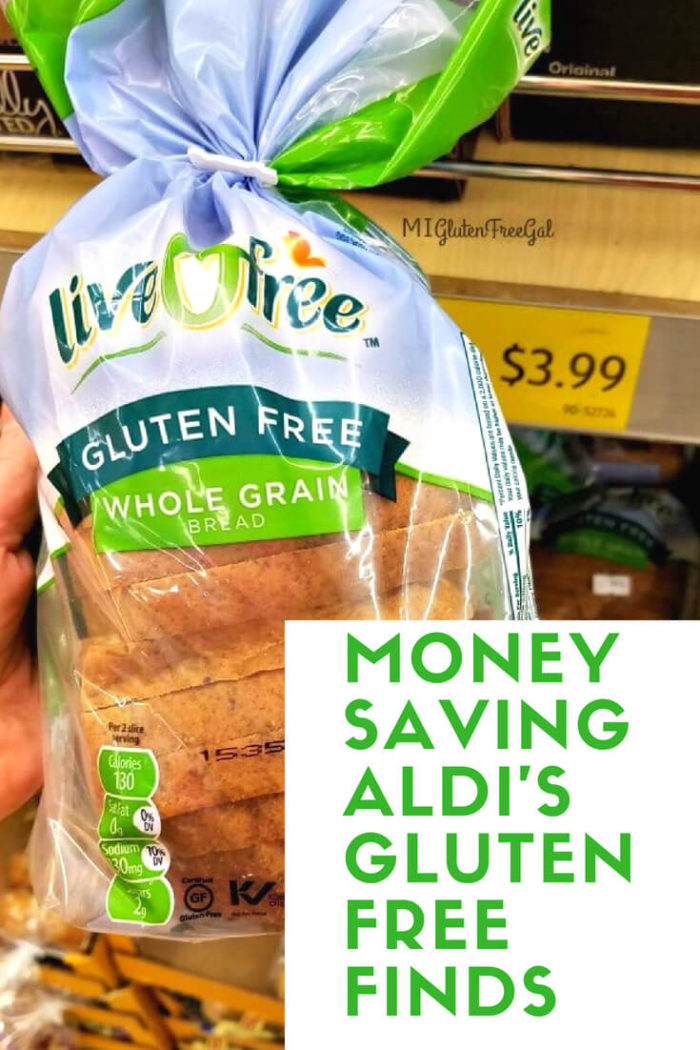 Everyday Aldi's Gluten Free LiveGFree Products
While some locations may carry certain Aldi's Gluten Free products, and others may not, I chose to share first what I can find in my store all the time. My store does not place all their LiveGFree items in a separate section. Therefore, I'll share these Aldi's Gluten Free products in the order in which I find them in my store. Think of it as a virtual shopping tour!
Aisle 1 / Mixes and Snacks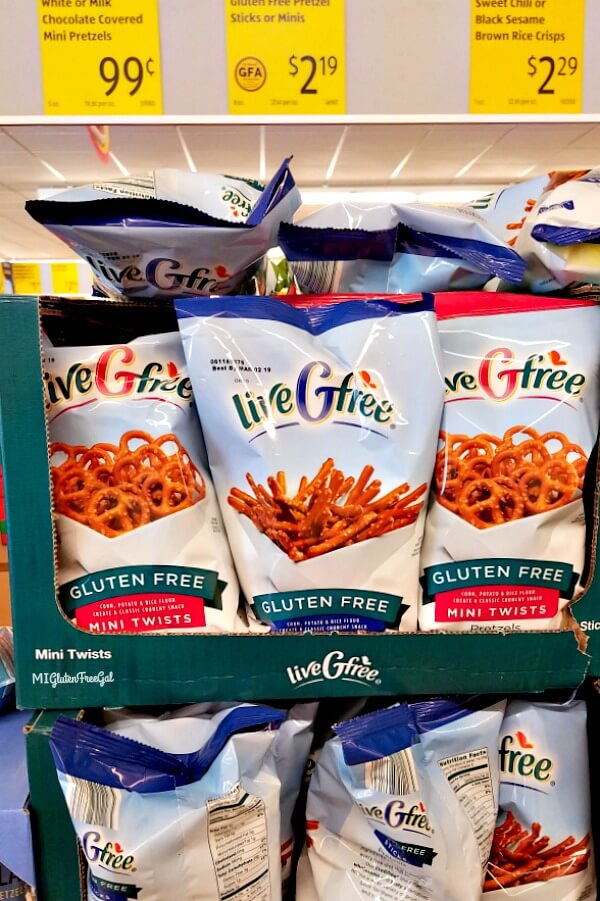 These Aldi's gluten free pretzels great me near the door and always call my name. Which do you prefer, sticks or twists? They also sell brown rice chips.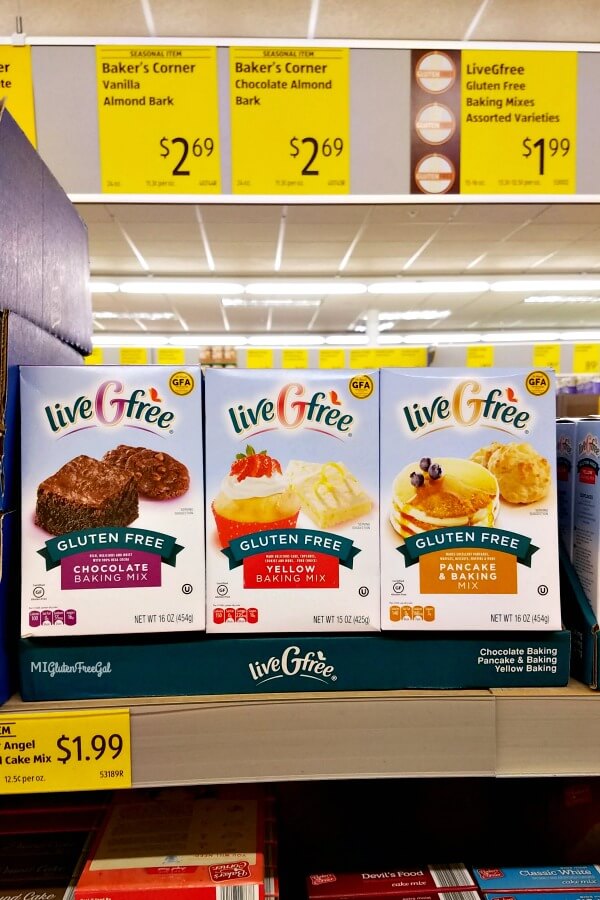 The next Aldi's gluten free find in my store are the baking mixes. They carry chocolate, yellow and pancake baking mixes. (Sadly, the recipe I used to make these strawberry shortcakes is no longer on the back of the box!) In addition, they also stock a cornbread mix of which I failed to take a picture! All mixes are free of soy as well! And at $1.99 a box, that's a steal!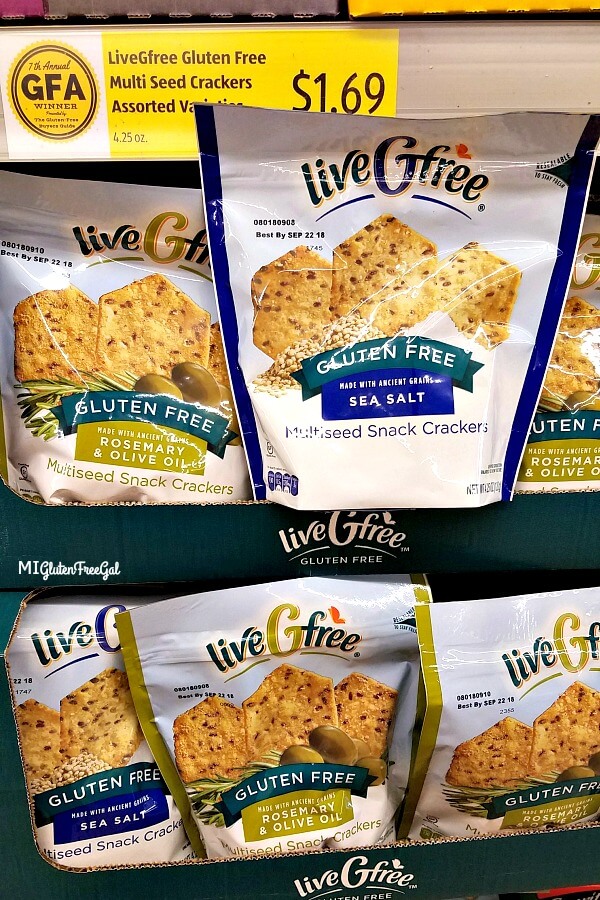 One note about these crackers. They do contain oat fiber, although they are certified gluten free through GFCO.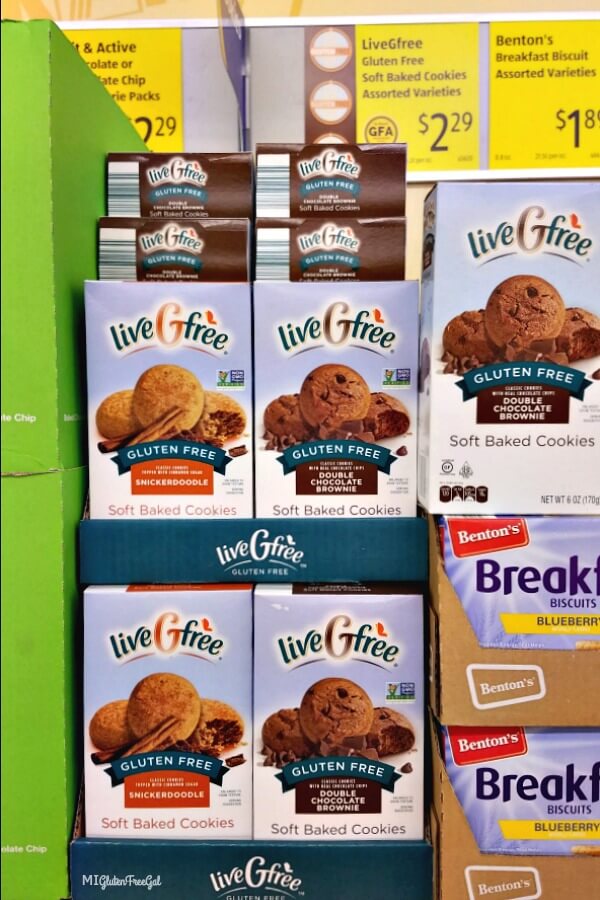 Life is not complete without cookies, am I right? The Aldi's gluten free cookies come in two flavors, Double Chocolate Brownie and Snickerdoodle.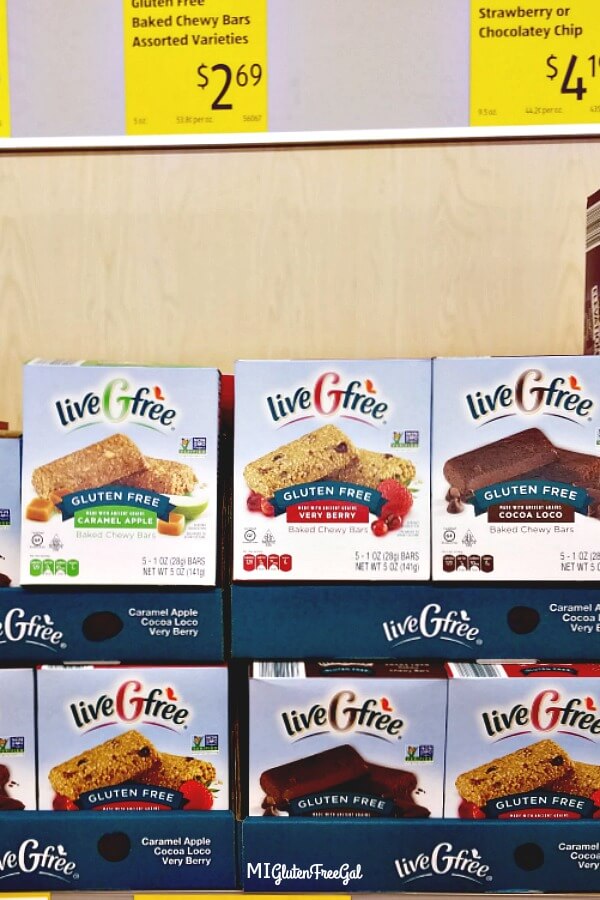 These Baked Chewy Bars bear names and ingredients identical to ones made by Enjoy Life Foods Chewy Bars. Therefore, I believe our friends in Chicago make these as well! Only $2.69 a box!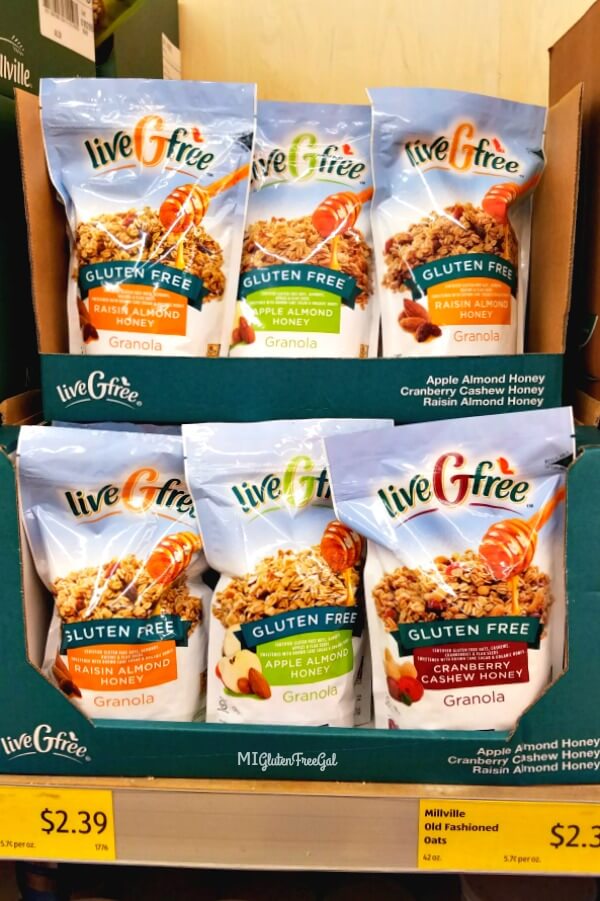 You'll find Aldi's gluten granola stocked near the cereal. I am unaware of whether these are made with purity protocol oats. They are however certified gluten free. They come in three flavors – Raisin Almond , Apple Almond and Cranberry Cashew.
Aisle 2 / Pasta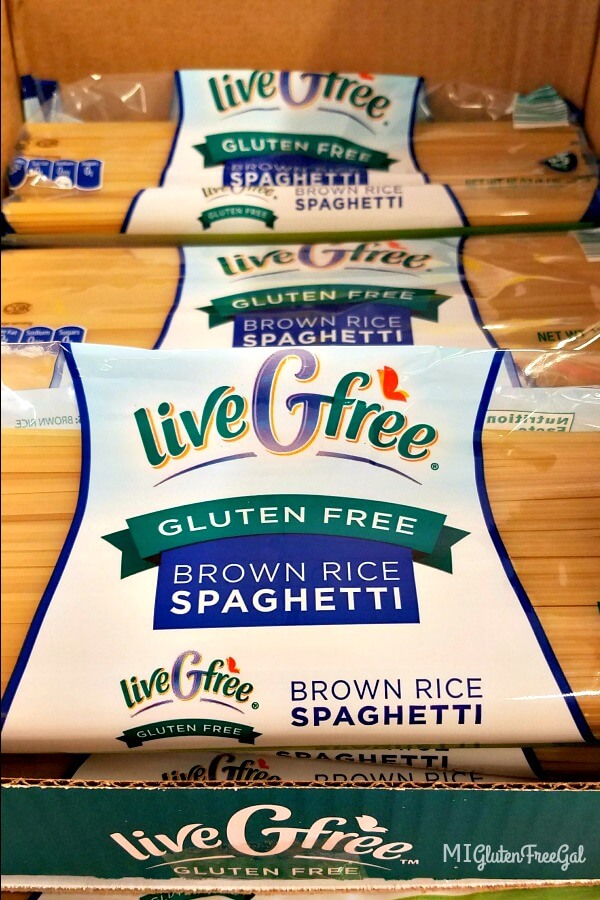 Don't forget the spaghetti!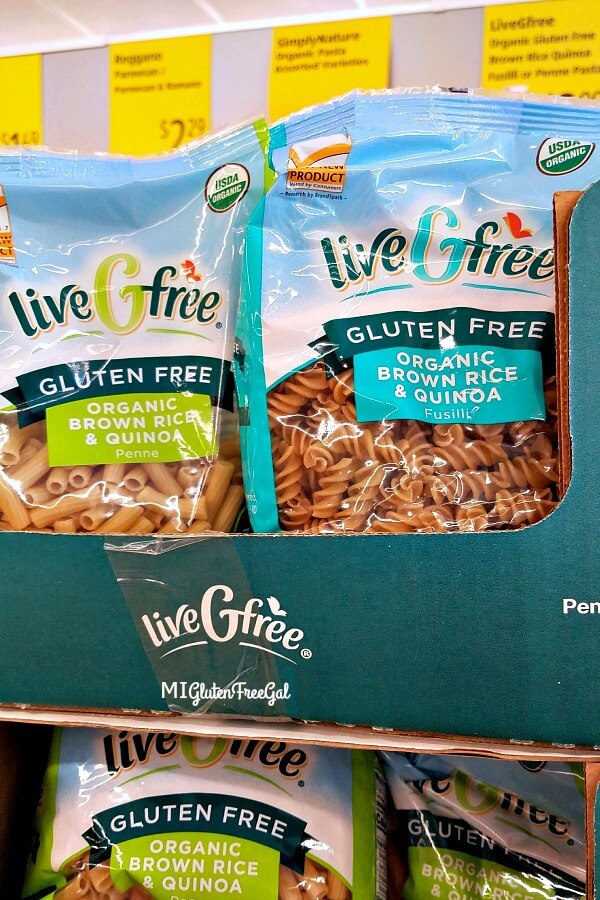 For those looking for more whole grains in the pasta, Aldi's gluten free and organic quinoa blend pastas taste fantastic!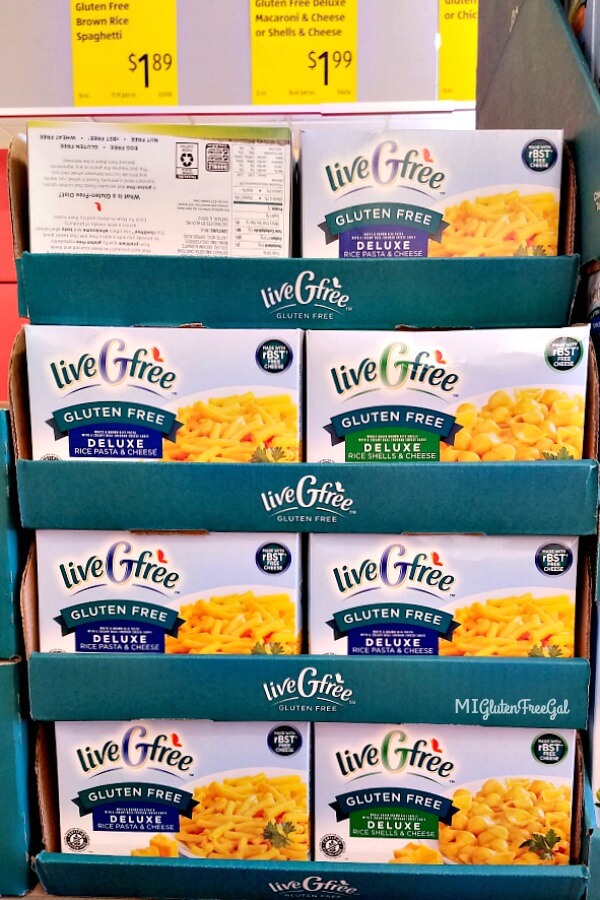 Aldi's gluten free macaroni and cheese only come with the squeezeable pouch of cheese, now. They no longer stock the box with the powdered sauce packet. Which one do you prefer?
Aldi's Gluten Free Frozen Section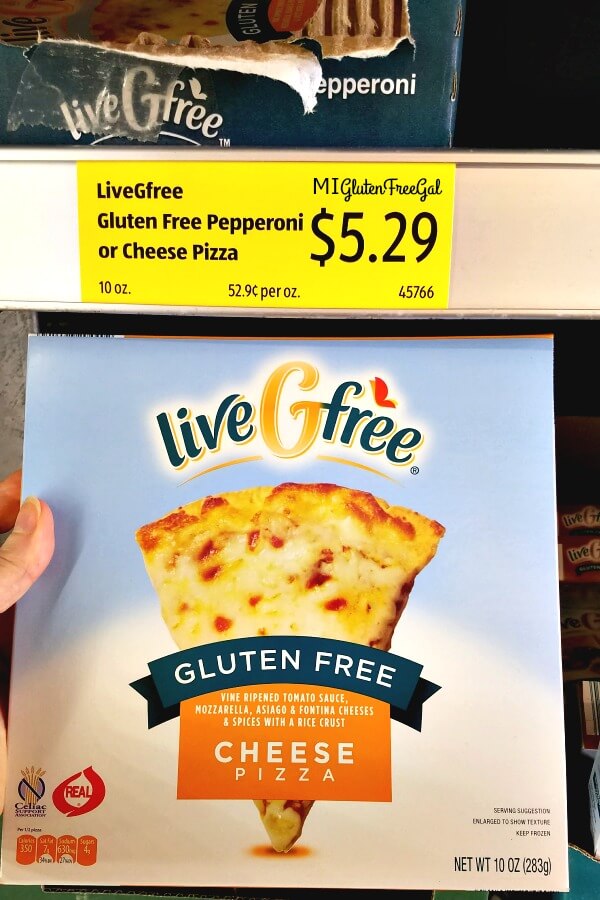 There are four sections where I find specific LiveGFree items. The first aisle houses the baking mixes and snacks. The second aisle stocks the pasta. The third location to find Aldi's gluten free products is the freezer section. Gluten free pizza is a must, right? They offer cheese and pepperoni pizzas. I don't think I've ever eaten one. Have you tried them?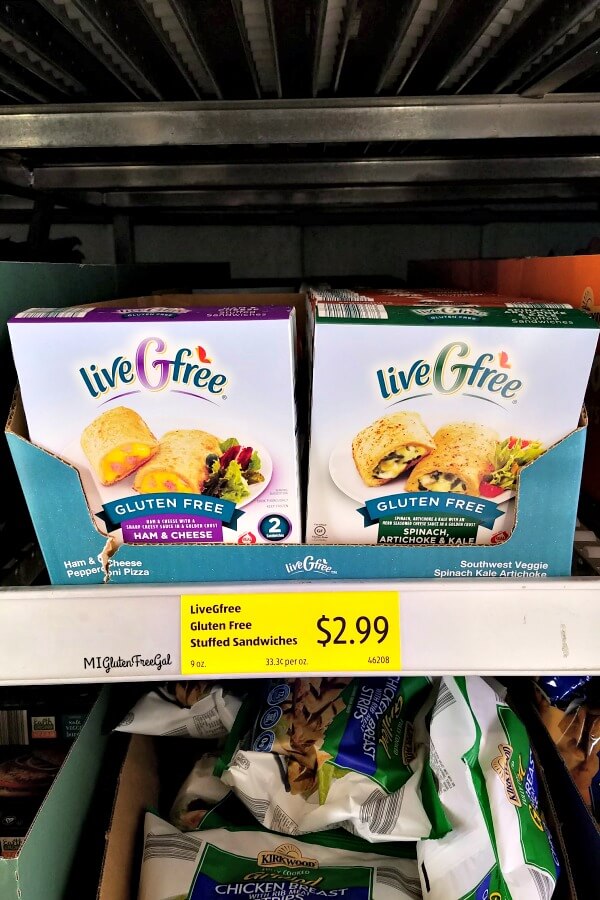 This may not be the best picture, but I LOVE the Aldi's Gluten Free Stuffed Sandwiches! Want to know why? Because they're made right here in Michigan by a company named Gluten Free Delights. The Spinach, Artichoke and Kale is my favorite.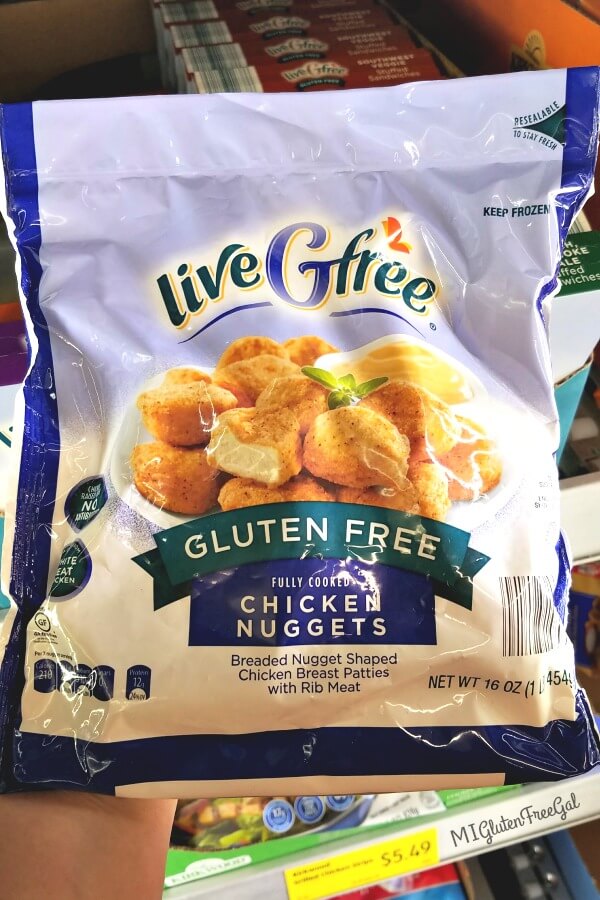 Chicken Nuggets. Every (small and big) kid's favorite! Aldi's gluten free chicken nuggets are certified gluten free through GFCO.
Bread Aisle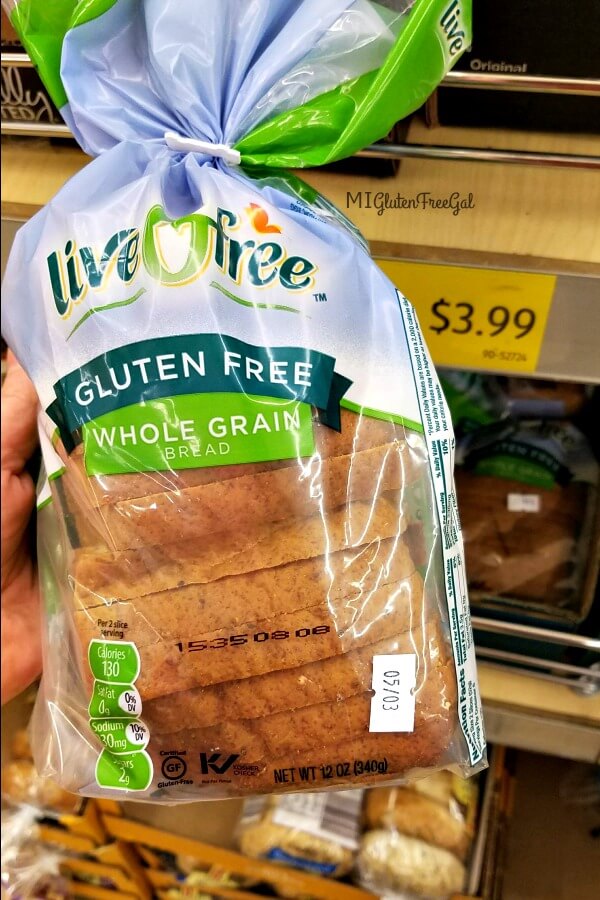 Many swear that Aldi's gluten bread is their favorite, over any other brand. At $3.99 a loaf, it's a great deal! It comes in white and whole grain. SOME people report that their stores carry bagels as well. Mine does not.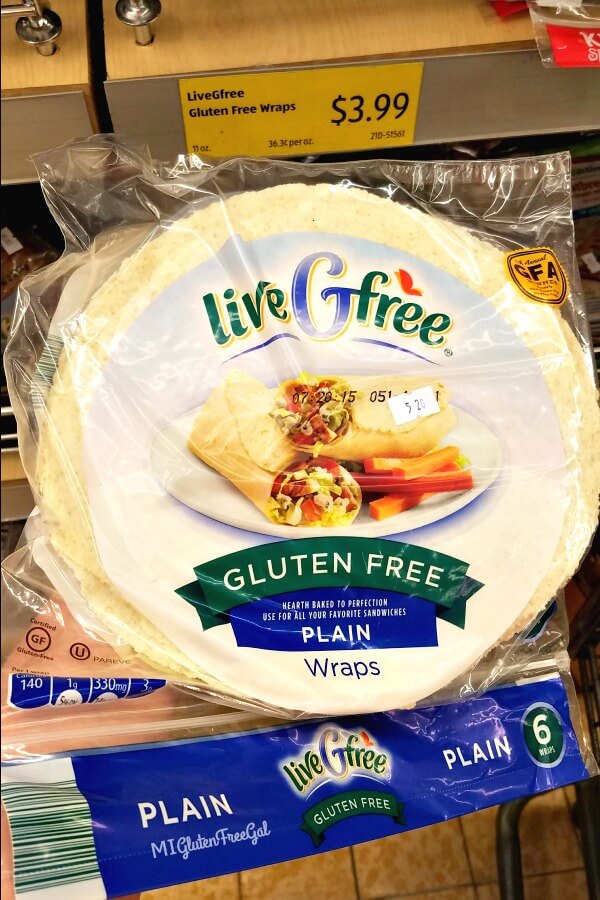 Do you buy Aldi's gluten free wraps? I don't usually, as we make our own corn tortillas with Maseca gluten free corn masa flour. However, these would make be great for a large burrito or quesadilla. What would you make with them?
That's the end of what I would call the "everyday" Aldi's gluten free finds. However, every May, Aldi releases some fun and exciting products. I'll start with the biggest draw!
Aldi's Gluten Free May Special Buys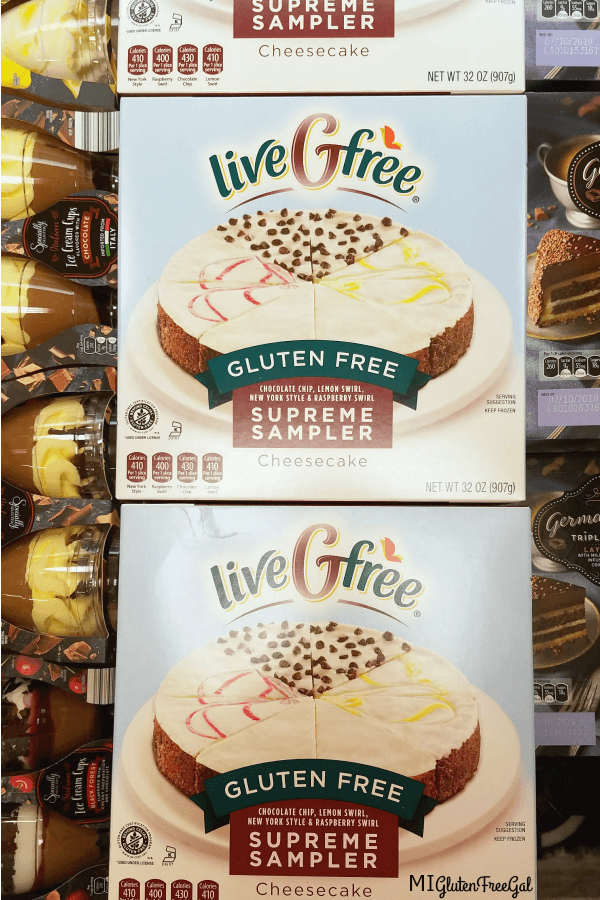 Every year people go CRAZY over Aldi's gluten free cheesecake. Certified gluten free, it includes four separate flavors.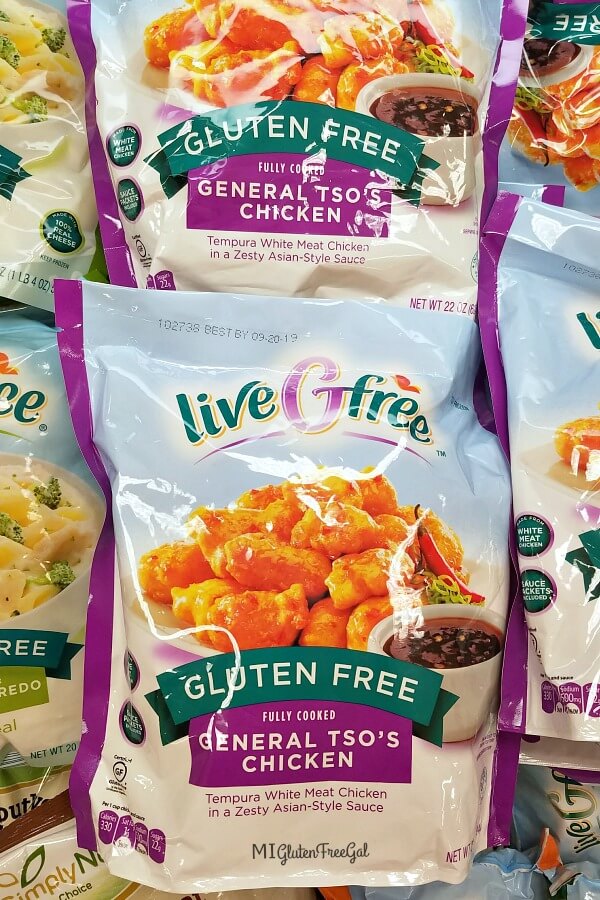 People also become super excited about Aldi's gluten free General Tso's Chicken. I saw a shopper by 6 or more bags in a trip! It tastes a bit spicier than my stomach would like, but my non-gf husband LOVED it!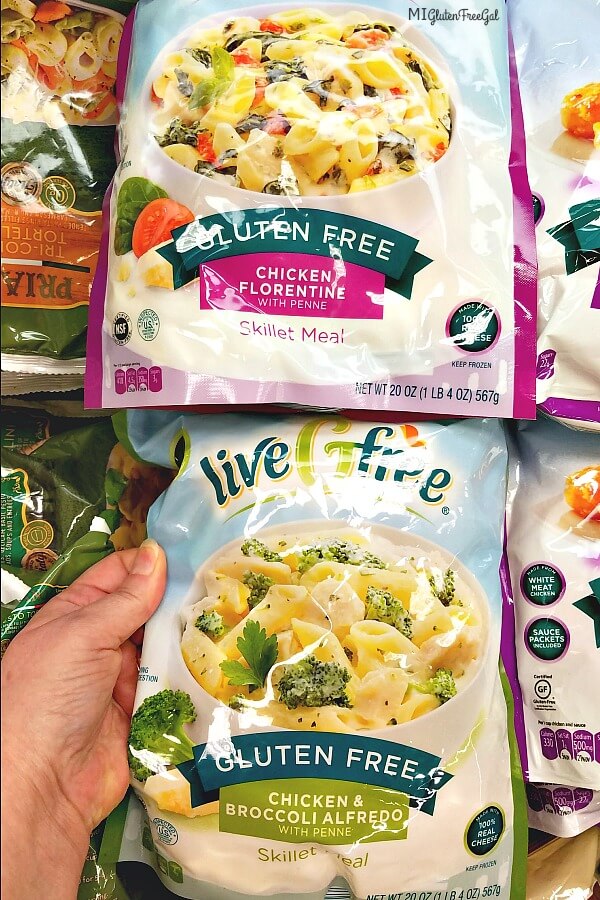 Aldi's Gluten Free Skillet meals were new this May. Did you buy any? They are certified gluten free through NSF, which is located in Ann Arbor. Did you read about my visit there?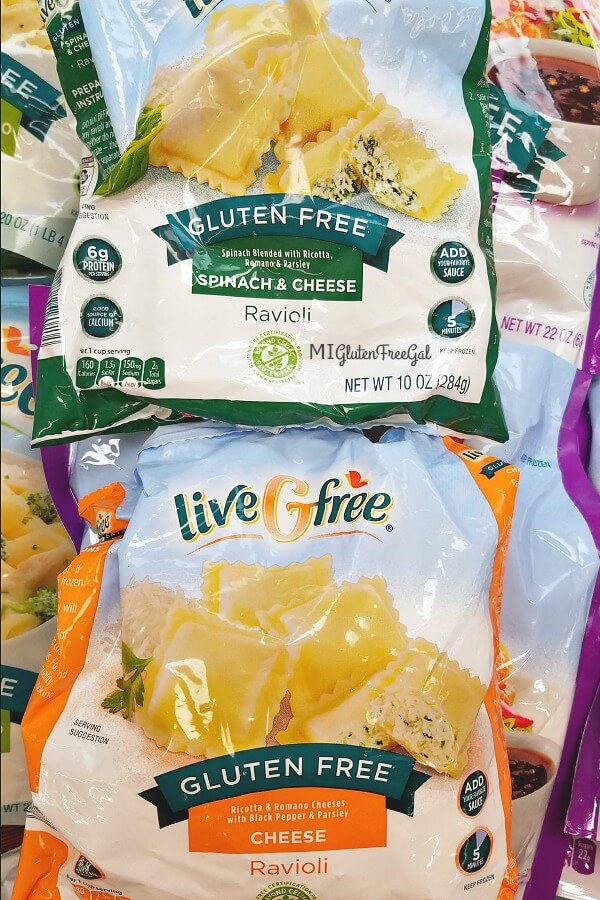 When Aldi's gluten free line launched 4 years ago, they sold individual frozen ravioli meals. This may they sold a large bag, theoretically big enough to share with someone else. I bought the Spinach and Cheese ravioli. Did you try it?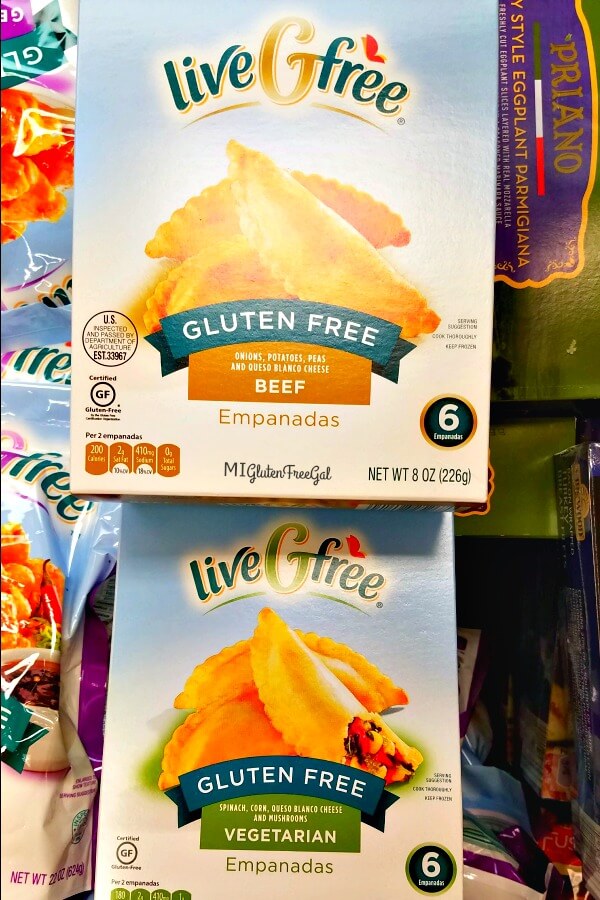 So true story, the other day my husband made lunch. I asked what he was cooking, and he said "empanadas." I replied, "the Aldi's gluten free ones in the freezer?" Ironically, no, he had made his from scratch. Which means I get to eat these another day!
The Aldi's gluten free cake mixes draw lots of attention in May. They released the Angel Food cake mix in a previous year, and many were excited to see it again. I purchased the Lemon cake mix, and am looking forward to making cupcakes. If you purchased the Key Lime cake mix, let me know how it turned out!
Other Seasonal Aldi's Gluten Free Items
While these Aldi's gluten free hamburger (and hot dog) buns do get stocked in May, they usually show up towards the end of May in time for Memorial Day. They also tend to stock them around the Fourth of July as well. I think some people mention finding them at other times of the year as well.
While Aldi's gluten free cinnamon raisin bread is stocked in May, I also randomly find it at other times in the year. There is also another seasonal bread flavor with a yellow label. Maybe sesame? If forget, so if you remember, let me know!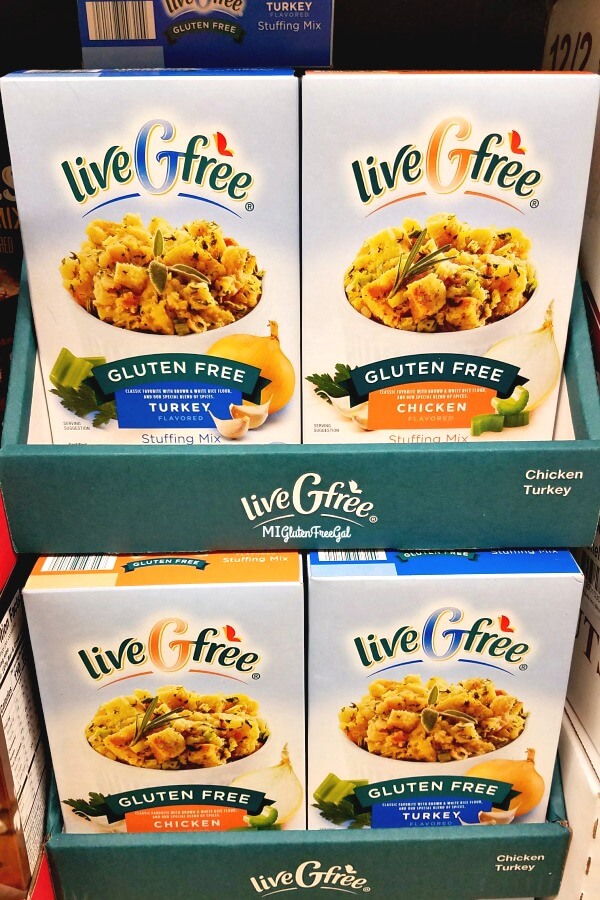 I can still find the Aldi's gluten free stuffing at my store. I think it's a hold over from Easter. However this, and gluten free French Fried Onions, show up every year around Thanksgiving.
A few other Aldi's gluten free items I found include Gluten Free Bites (which I'm sure are made by The GFB) and cheese crackers. I also find them on the shelves of my local Aldi at other times of the year. Are there items that your Aldi stocks that mine does not? What are your favorite Aldi's gluten free finds? Leave me a comment below!