Plum Market Gluten Free Discoveries
As an Amazon Associate and member of other affiliate programs, I earn from qualifying purchases.
Grocery stores. With the advent of InstaCart and Amazon Prime, grocery stores frequently become the one place people want to avoid. However, I LOVE walking around the grocery store, especially one I have not visited before. You tend to find so many neat new-to-you gluten free finds! Henceforth, this recap of my recent Plum Market gluten free discoveries during my recent trip to Ann Arbor! Hopefully you see a product you didn't know existed!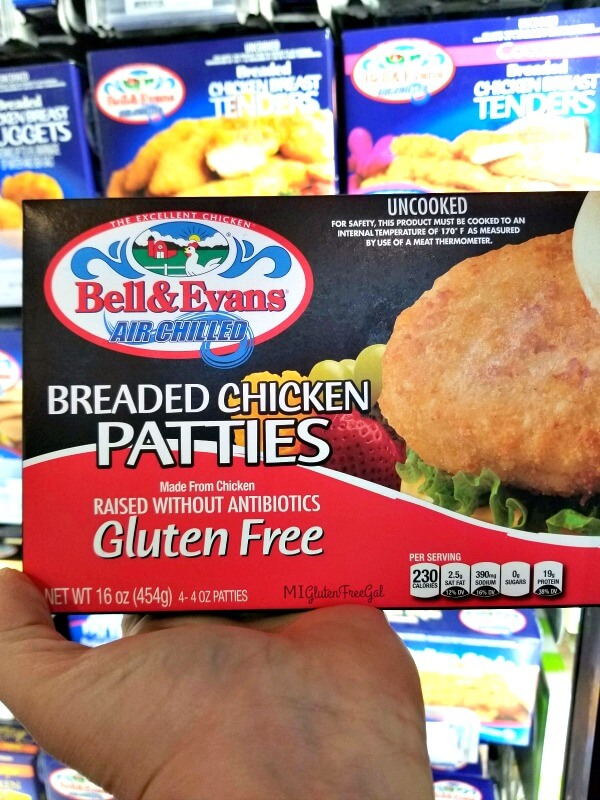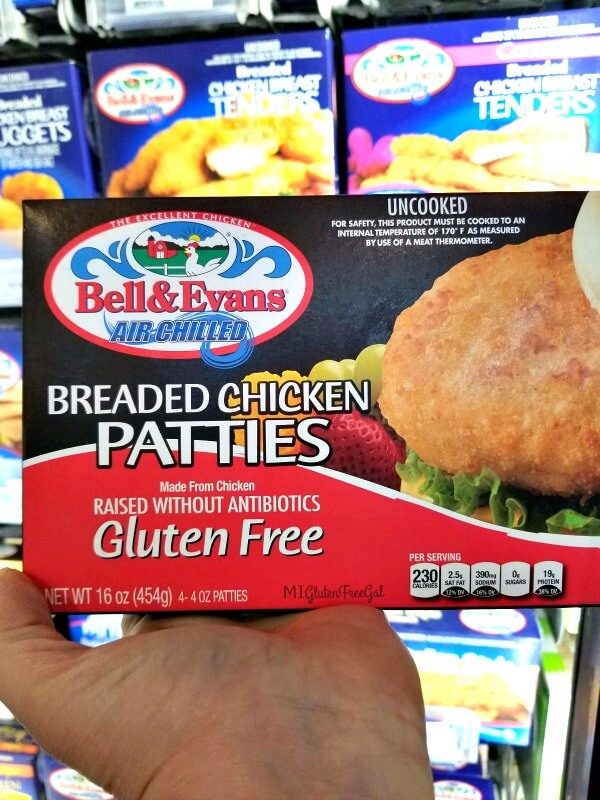 Why Plum Market Rocks
I first visited (and wrote about) Plum Market in 2013. My husband and I traveled to the Ann Arbor location, situated near Zingerman's Roadhouse. Plum Market, based in greater Detroit, is "committed to offering the very best selections of All Natural, Organic, Local, and Specialty items in a full-service shopping experience." They promote local (within a 350 mile radius) whenever possible. They also partner with specific brands, such as Bell and Evans. Why? Because they treat their chickens humanely and focus on quality over quantity. Now that's something I can get behind. Look for Bell and Evans products in the freezer section. However, please note that Bell and Evans makes regular and gluten free products, so grab the right box!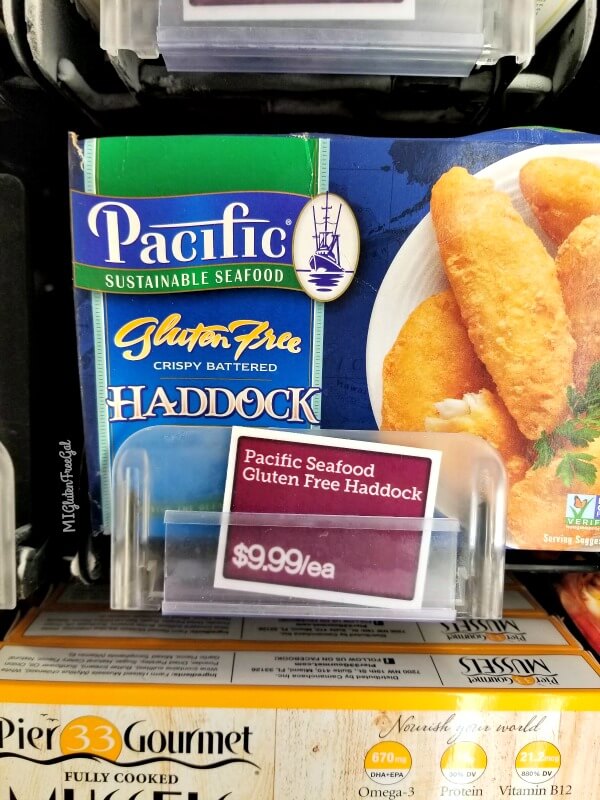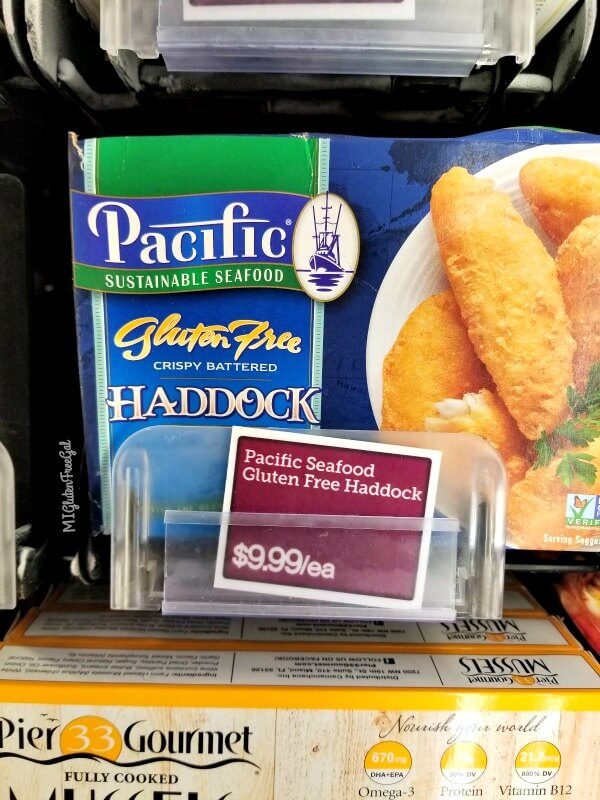 Check out this Plum Market gluten free discovery! Pacific Seafood gluten free crispy battered haddock? You will find these, and the above Bell and Evans gluten free chicken patties in the frozen section of the meat department.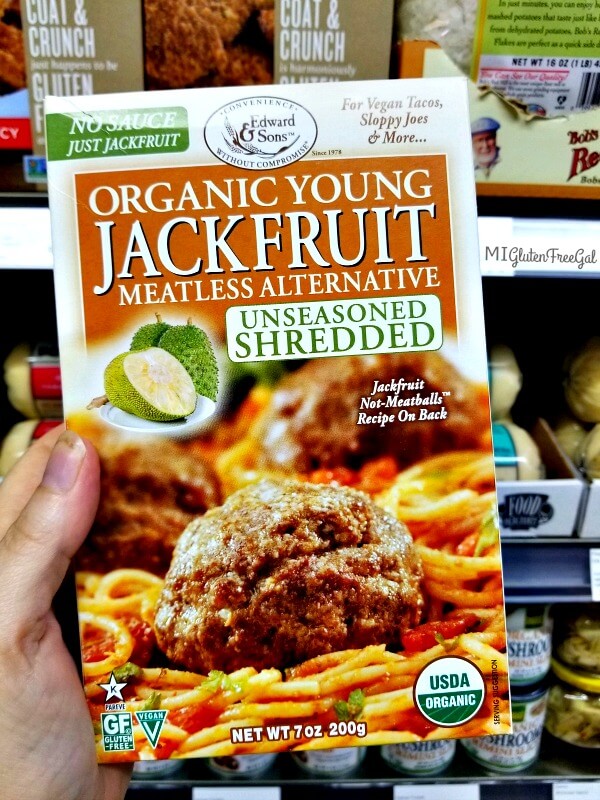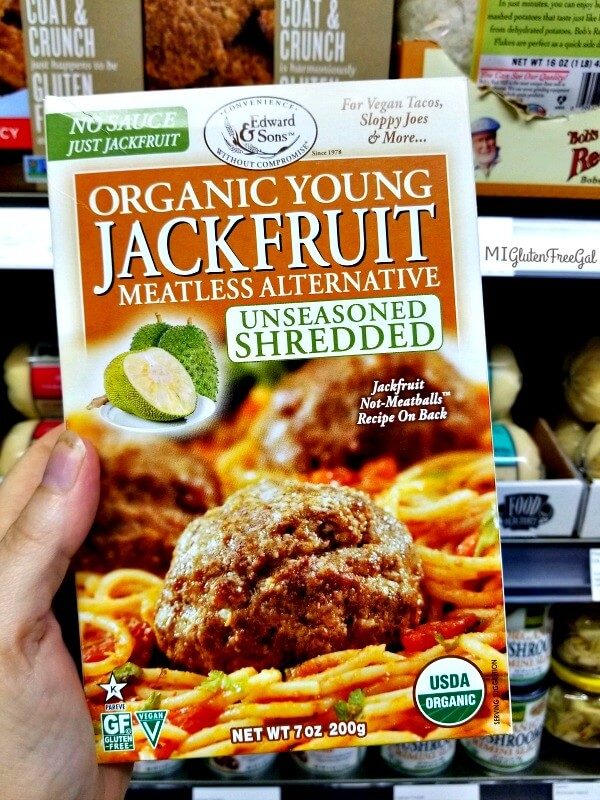 Not a meat eater? This shelf stable jackfruit was a surprise Plum Market gluten free discovery. Previously, I've found it refrigerated, but never in a box. Have you tried it? Also, note the Aleia's Coat and Crunch in the background. I use that to prepare my gluten free baked mozzarella cheese sticks!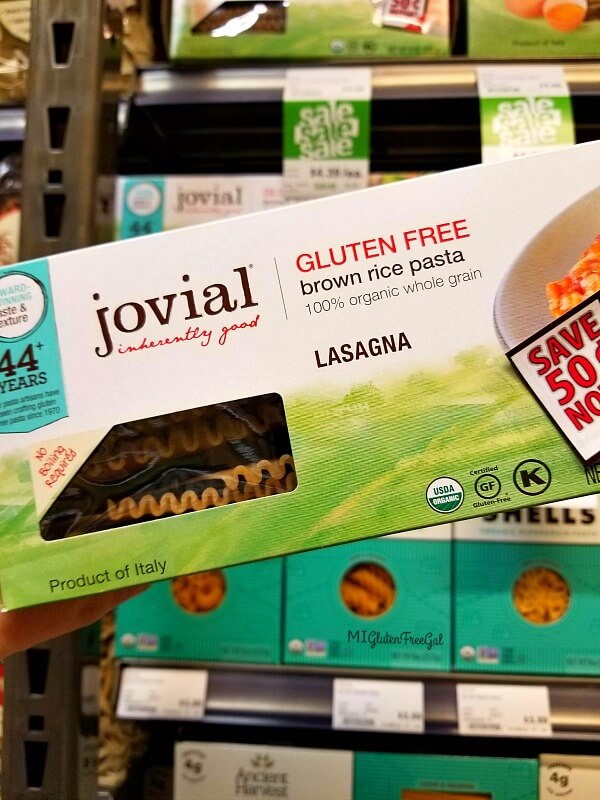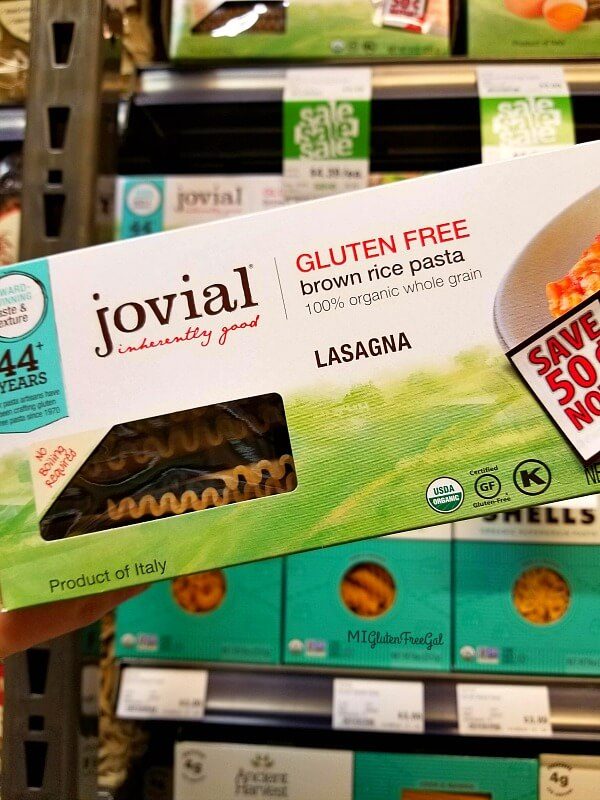 Looking for carbs? In the pasta aisle, Plum market gluten free pasta options are plentiful! While I enjoy Banza pasta and other brands, I've recently been turned on to Jovial pasta. Their tagliatelle taste great, so I'm eager to try their lasagna noodles. Similar to Bell and Evans, make sure to check packaging, as Jovial makes gluten based pastas as well. You can also buy Taste Republic fresh gluten free pastas at Plum Market. (Taste Republic is the new name for the RP's Pasta gluten free line.)
Plum Market Gluten Free Snacks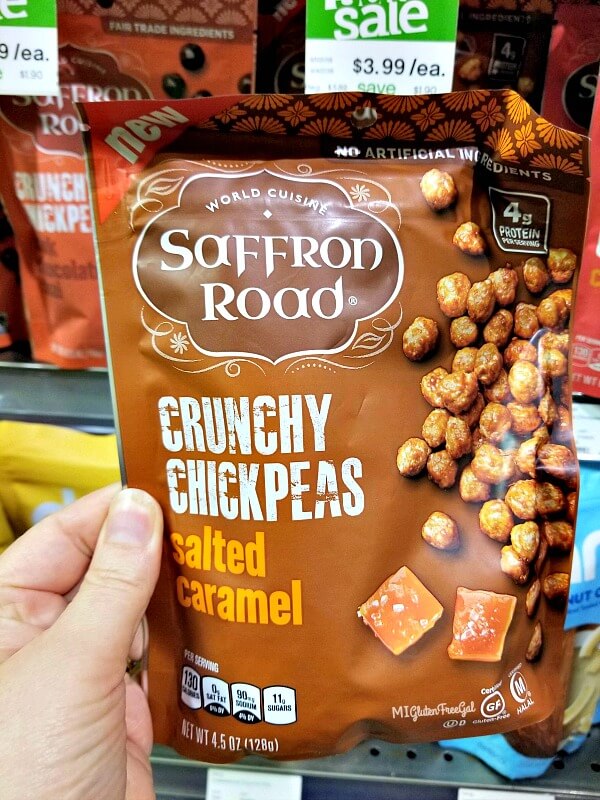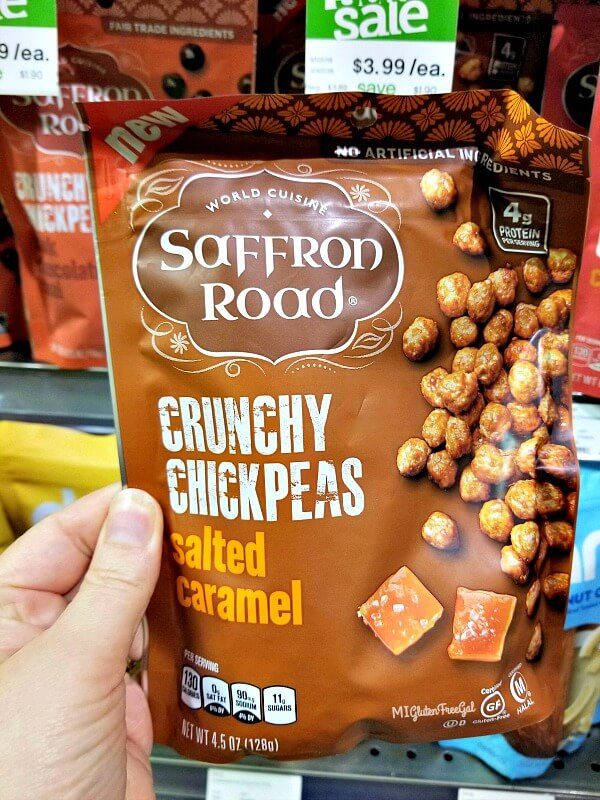 I LOVE roasted chickpeas. Have you tried them? While I practiced restraint, I really wanted to buy this bag of Saffron Roads Salted Caramel crunchy chickpeas. Unfortinately, they no longer make these, but do have other savory crunchy chickpea flavors.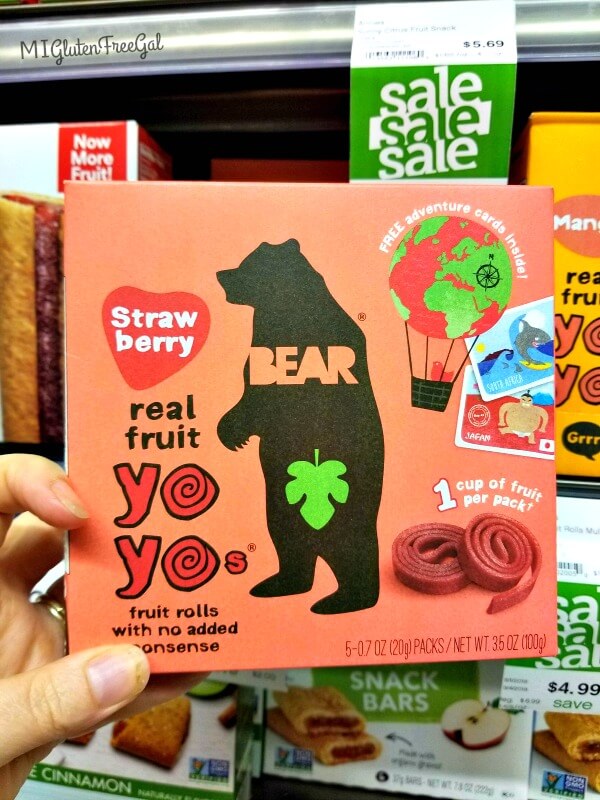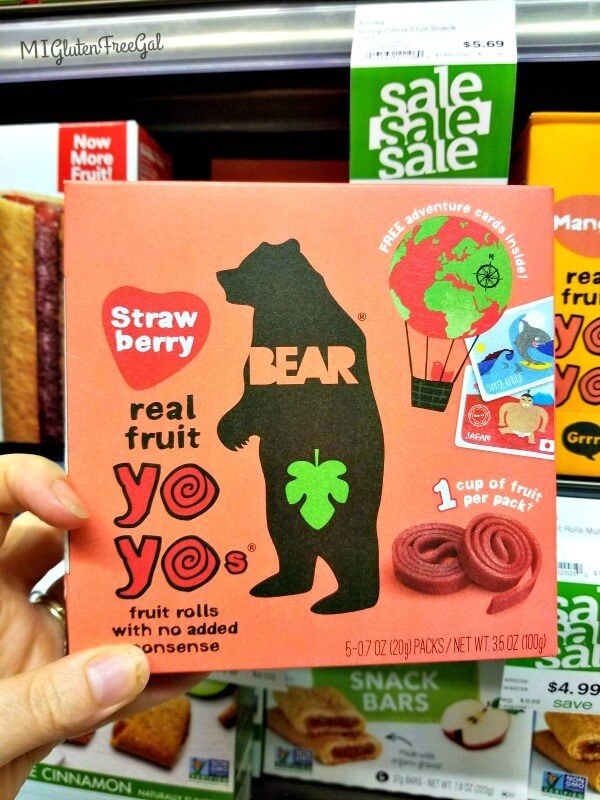 I felt so excited to finally see Plum Market gluten free product. I first learned about these after other bloggers shared about them after finding them at the Natural Products Expo. Bear Nibbles YoYo's ingredients include fruit and vegetables. No added sugars or artificial colors.
Plum Market Gluten Free Sweet Treats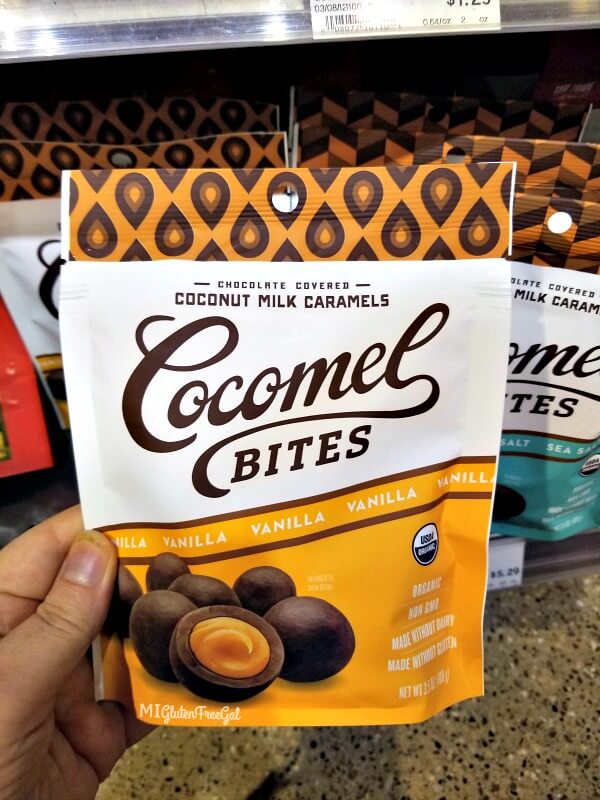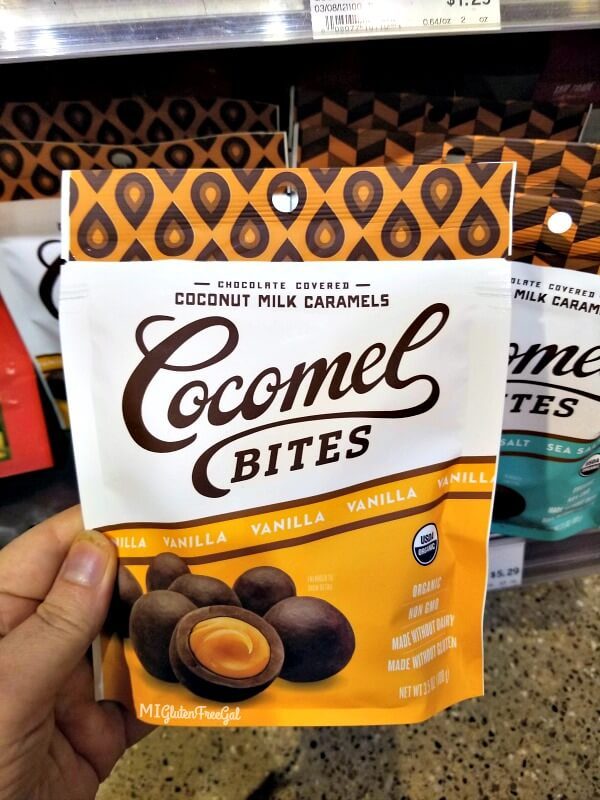 After trying JJ's Sweets dairy free caramels in my American Gluten Free box, I love finding these gluten free, dairy free sweet treats at the store. They recently launched these chocolate covered caramel bites. Grab them if you can find them. They disappeat quick!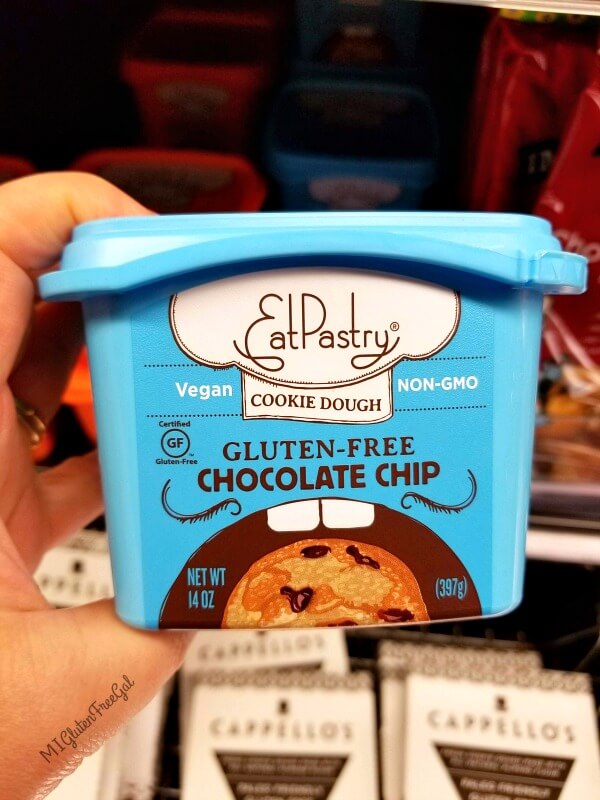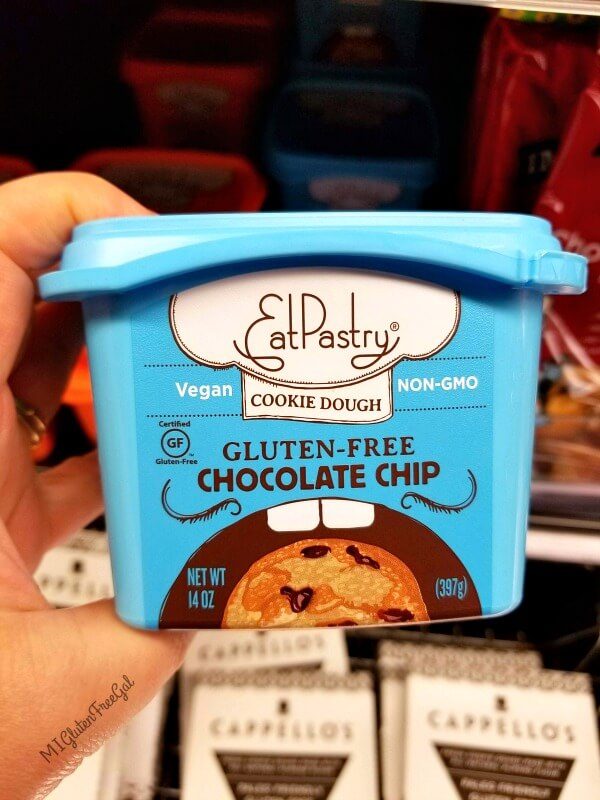 So while you may find this Plum Market gluten free cookie dough in the dairy case, it contains no milk. Eat Pastry vegan chocolate chip cookie dough (as well as Cappello's cookie dough) contain no milk or eggs. Which means, yes, you CAN eat it raw. With a spoon, straight from the tub. **Note – Eat Pastry also makes wheat based cookie doughs as well, so be aware.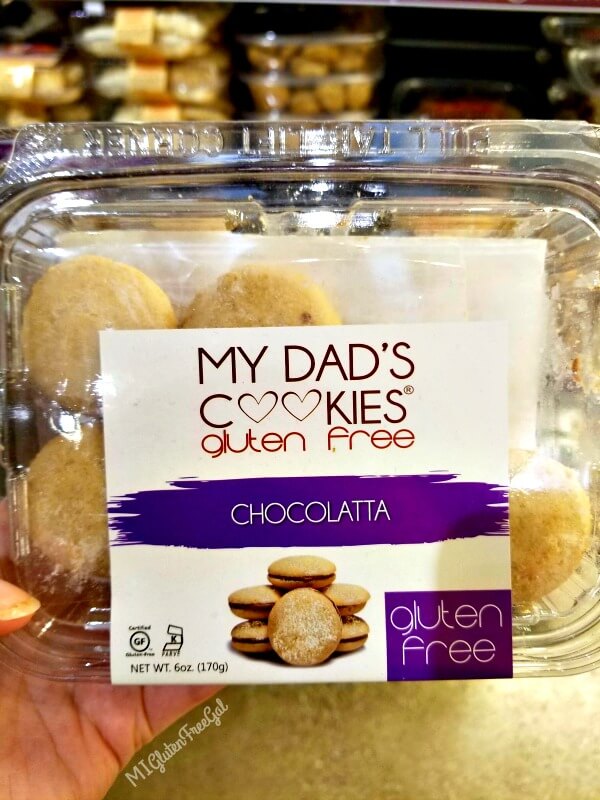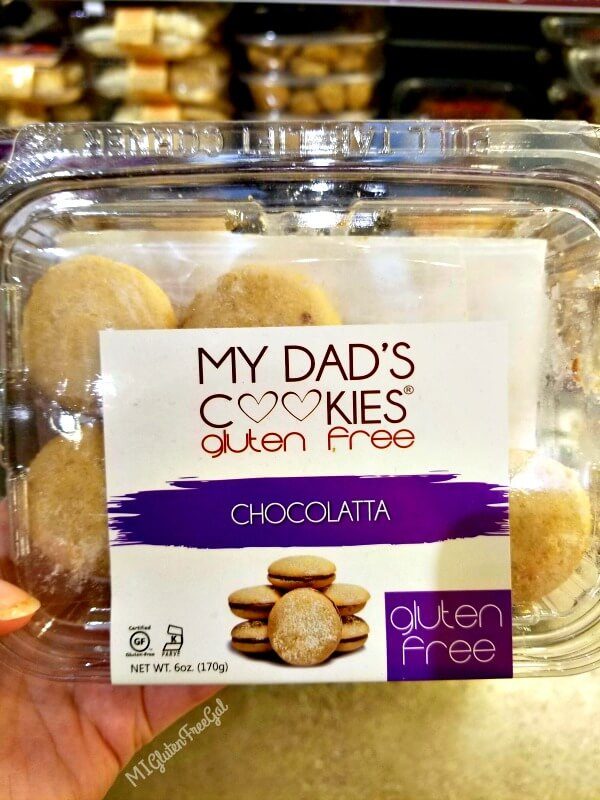 Not all Plum Market gluten free products reside in dedicated gluten free area. However, you will find these My Dad's Cookies on a gluten free rack in the bakery section. Right next to the Ethel's Baking Company goodies! If you miss Milano cookies, you need to get your hands on these!
Plum Market Gluten Free Finds in the Freezer Section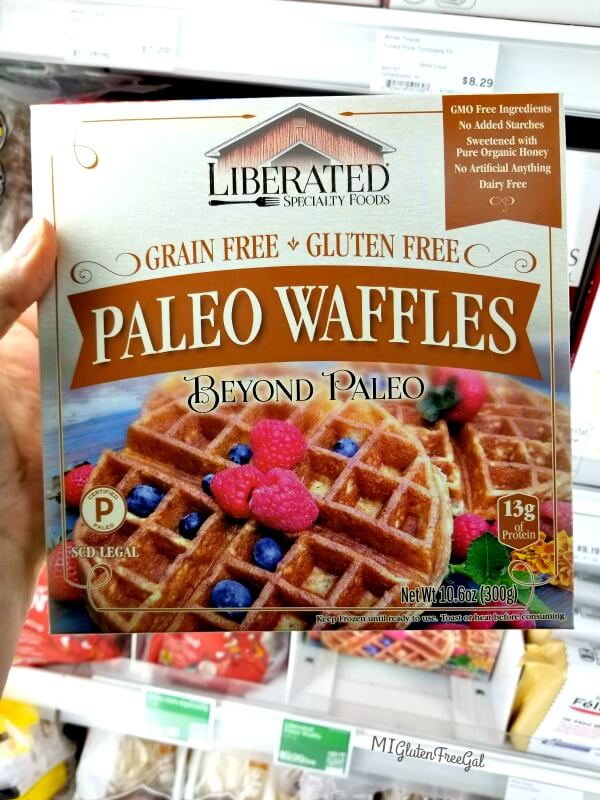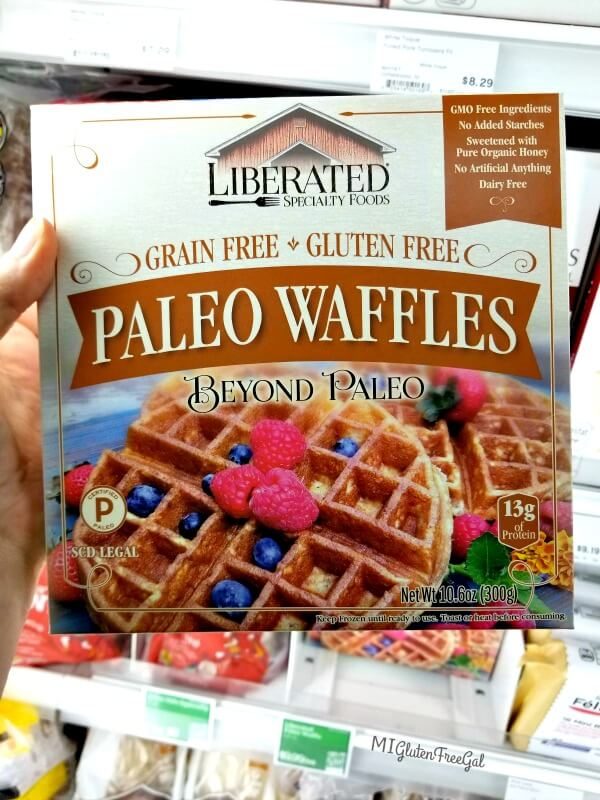 Following a paleo diet? Check out these waffles I found at Plum Market. Gluten Free, grain free and dairy, and sweetened with honey. These Liberated Specialty Foods waffles also rock 13 grams of protein! Plum Market also carries Base Culture paleo sandwich bread, which carries the Gluten Free Certification Organization seal.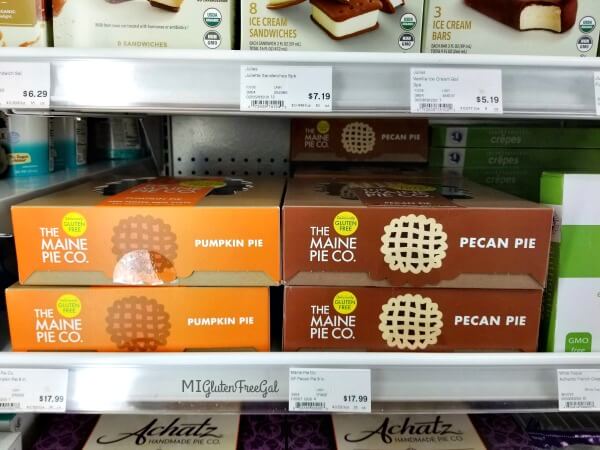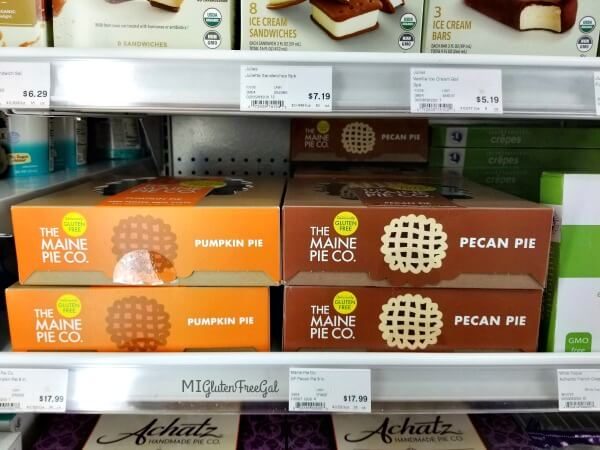 These Maine Pie Co. gluten free pies were FOR SURE my favorite Plum Market gluten free find. Unfortunately, I did not bring a cooler with me, and these would have totally thawed on the hour drive back home. If you'd like to learn more about this brand, check out this review from my friend Cindy at VegetarianMamma.
The selection of Plum Market gluten free items is so huge, I can't possibly share them all here. Guess this means you'll have to take a trip and explore it for yourself. If you do, let me know your favorite find!