Horrocks Farm Market: 8+ Reasons To Love It
As an Amazon Associate and member of other affiliate programs, I earn from qualifying purchases.
In Michigan, there exists a special store where you can listen to the piano while shopping. Customers peruse the fruits and vegetables, while drinking a cup of coffee or glass of chardonnay. Just off the expressway, in Lansing, sits Horrocks Farm Market, the best store in the world.
Where in the World is Horrocks Farm Market?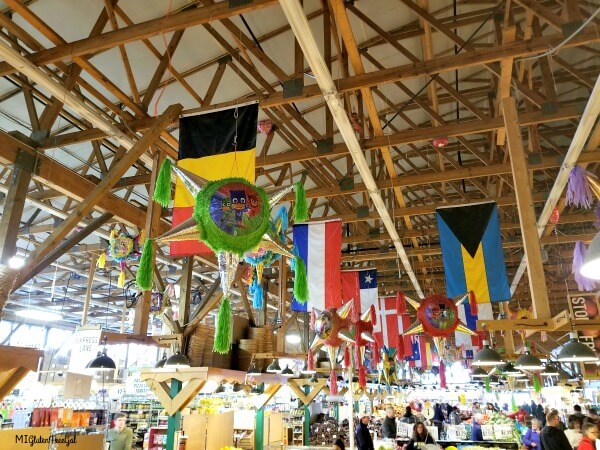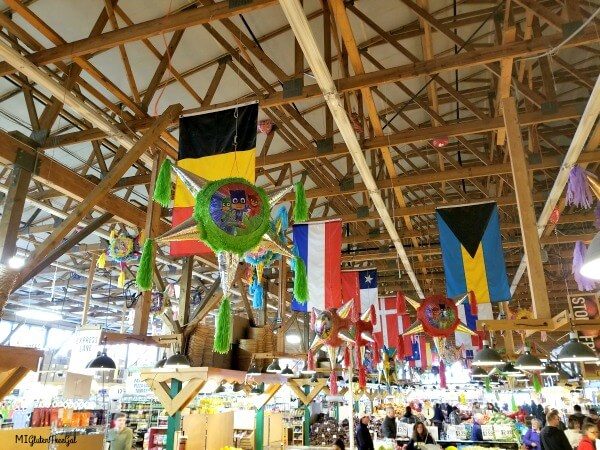 Technically, there is more than one answer. If you ask me, I say that Horrocks Farm Market sits just off 1-96 in Lansing. (Exit 93B, to be exact.) However, multiple Horrocks locations exist around the state. There's one in Battle Creek, and one in Kentwood. (Although the Horrocks in Kentwood drops the word "Farm" from its title.)
What Makes This Store Special?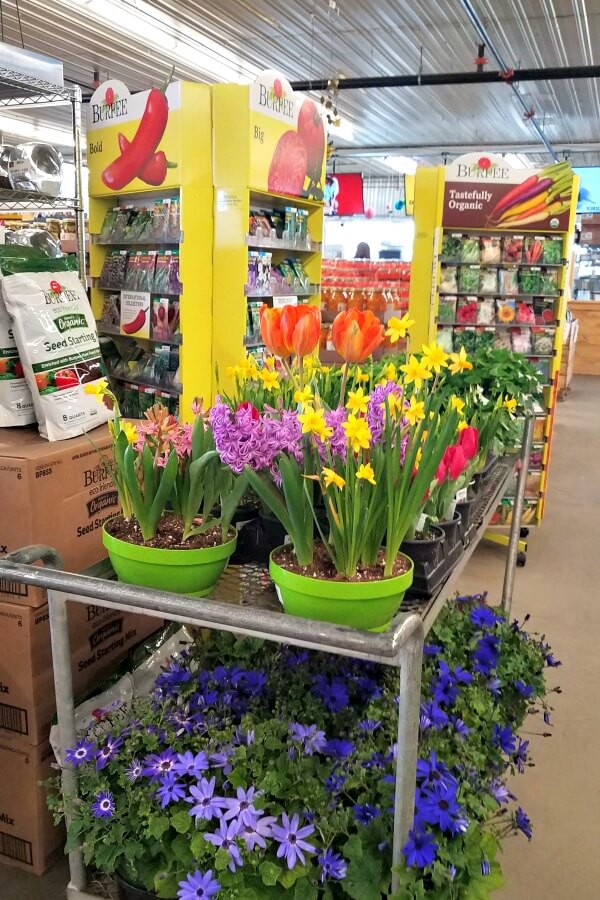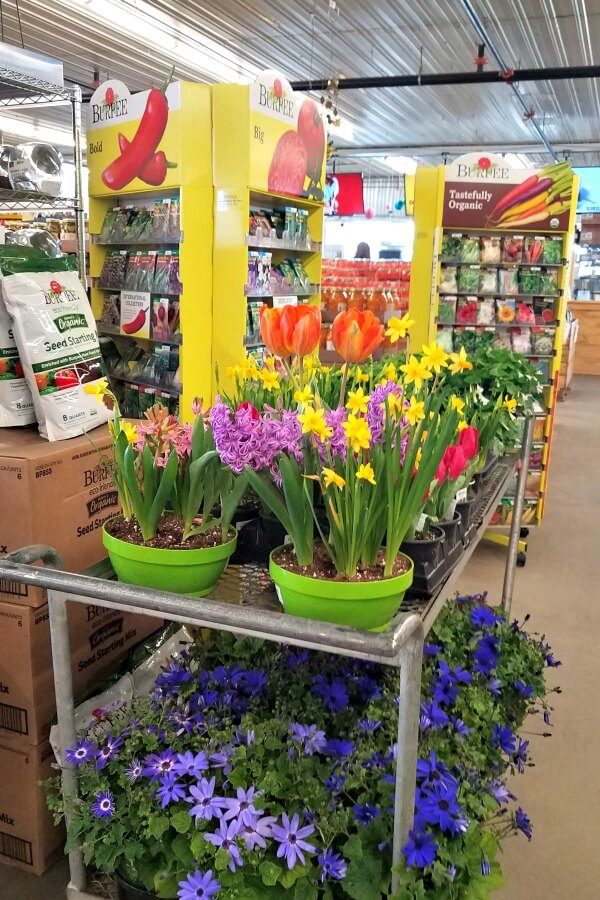 It's hard to say. It just IS. When owner Jerald Horrocks started his business in 1959, I wonder if he knew just how many people he would impact. I remember as a child, seeing him in the store. He'd pass out free fruit and flowers to customers. Today, even 50 years later, his family continues to honor Jerald Horrocks' legacy and dream.
Maybe It's the Free Coffee?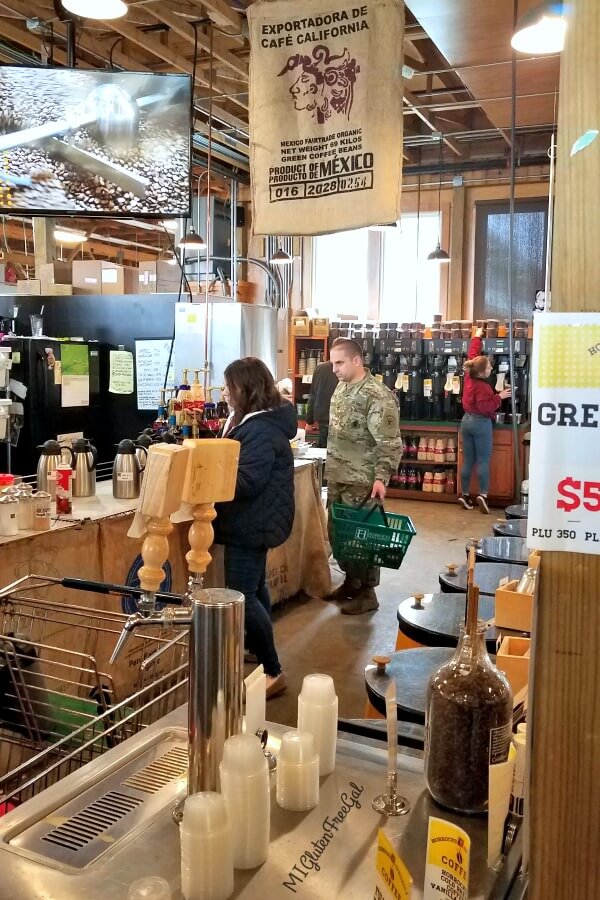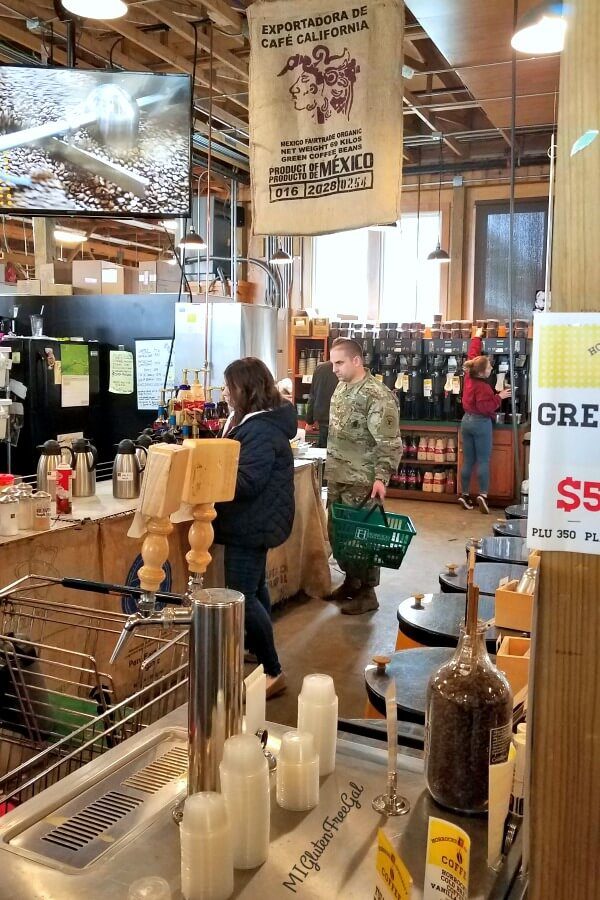 Not gonna lie, every time my husband and I visit Horrocks Farm Market, we make a beeline to the coffee section. Customers enjoy free cups of in-house roasted coffee or tea (hot or cold) while they shop. A table of extras including cream, honey, flavored syrups and more await you to create your own cup of joy.
Or is the Fresh Popped Popcorn?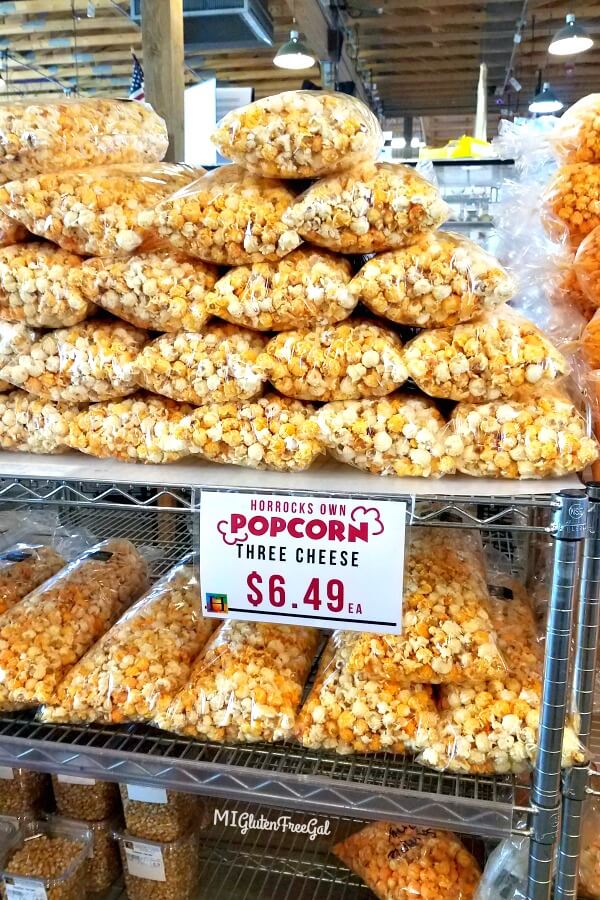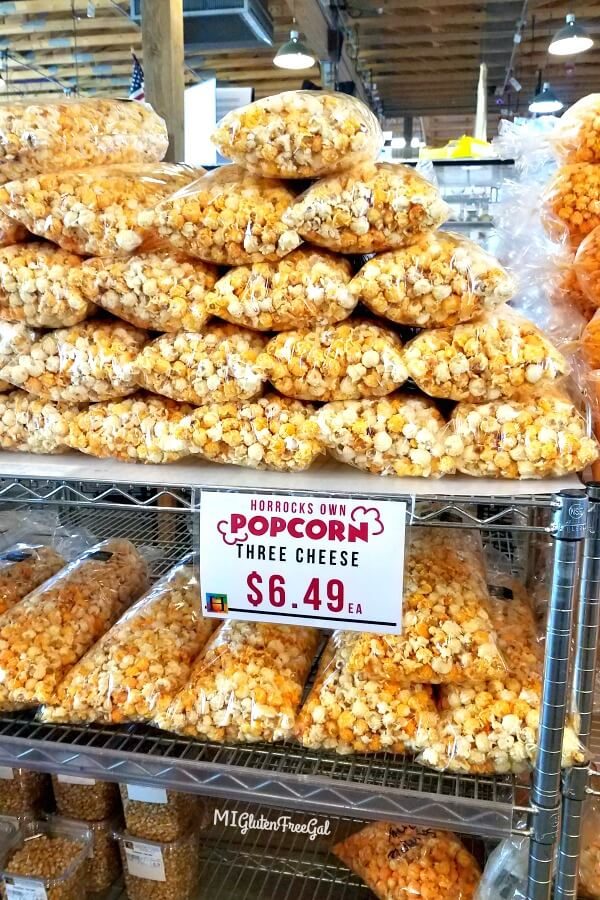 Creative and delicious flavors of popcorn await you at Horrocks Farm Market. Of course, you can sample every flavor. You'll find it next to the coffee, and across from the store made fudge. Just down the aisle from Iorio's gelato. Sweet or savory, this store has it all. Even infused oils and vinegars!
Could it be the Wine and Beer?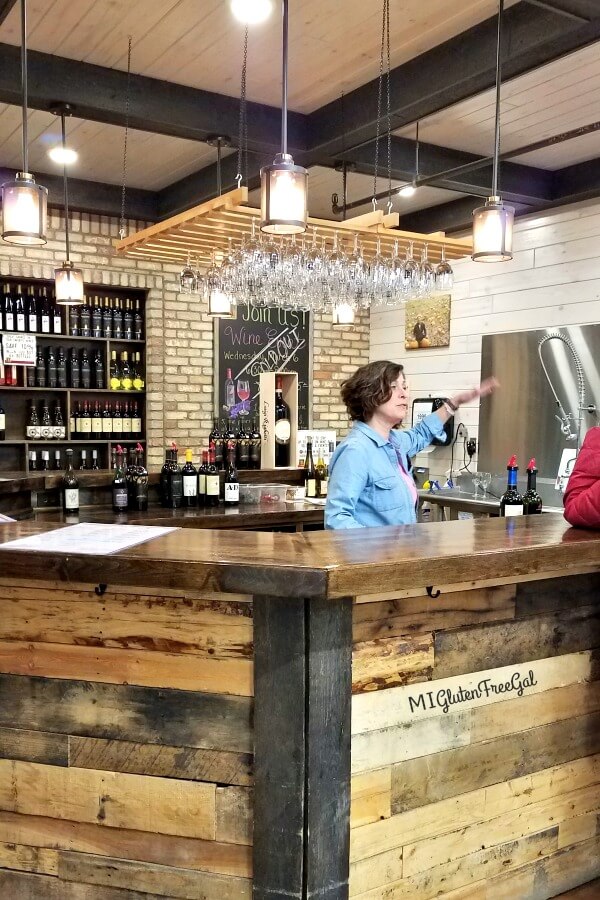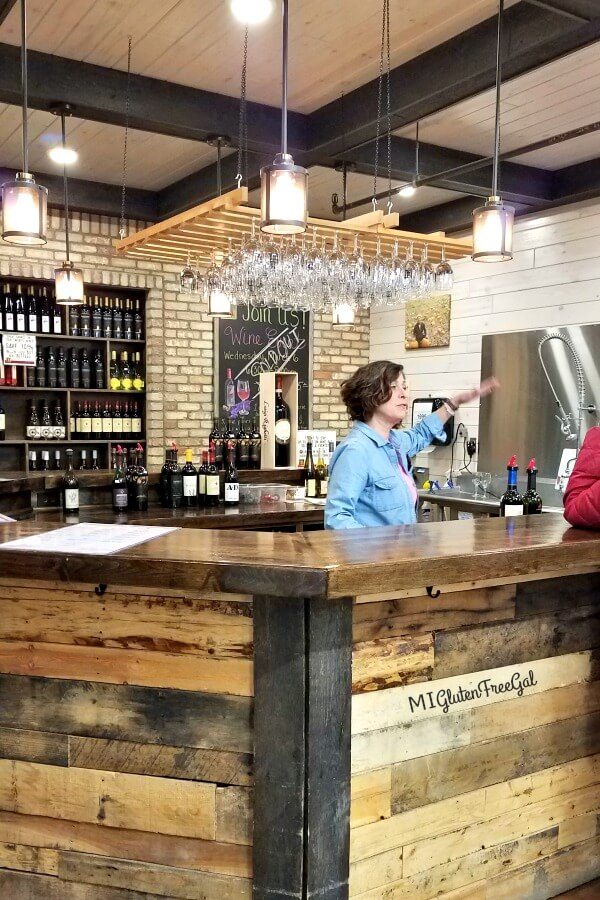 Horrocks Farm Market is much bigger than it was when I was a child. I swear it's doubled in size. Partially to accommodate the new wine bar. And yes, you can drink and shop here. Not into wine? They have a beer bar as well. (Although no gluten free beers on tap, that I know.)
This store boasts the largest wine and beer selection I've ever seen. You will find gluten free Glutenberg and Green's Beers on stock here, as well as Redbridge. Not into beer? They have three large racks completely filled with various hard ciders, mostly from Michigan. Including my favorite, JK's Farmhouse Ciders.
Don't Forget the Cheese!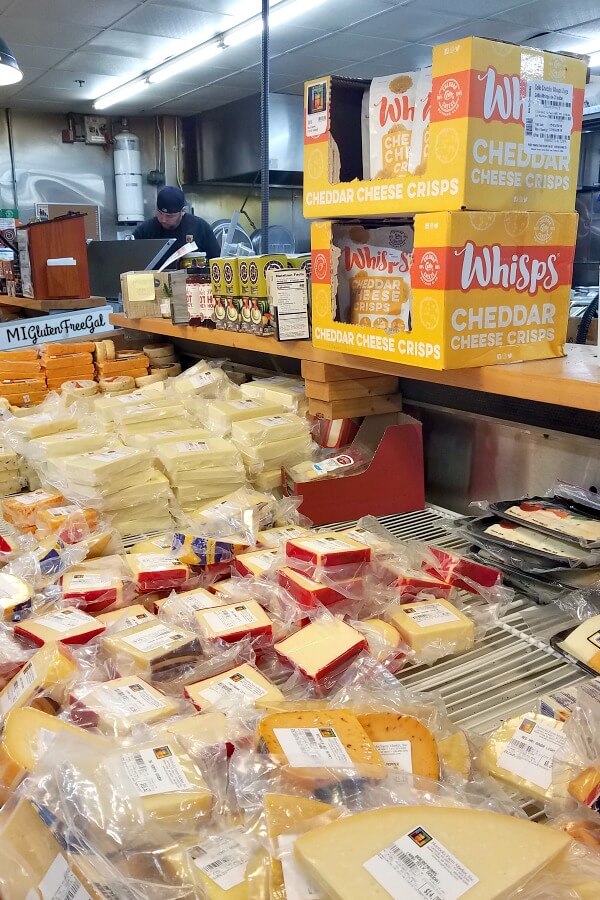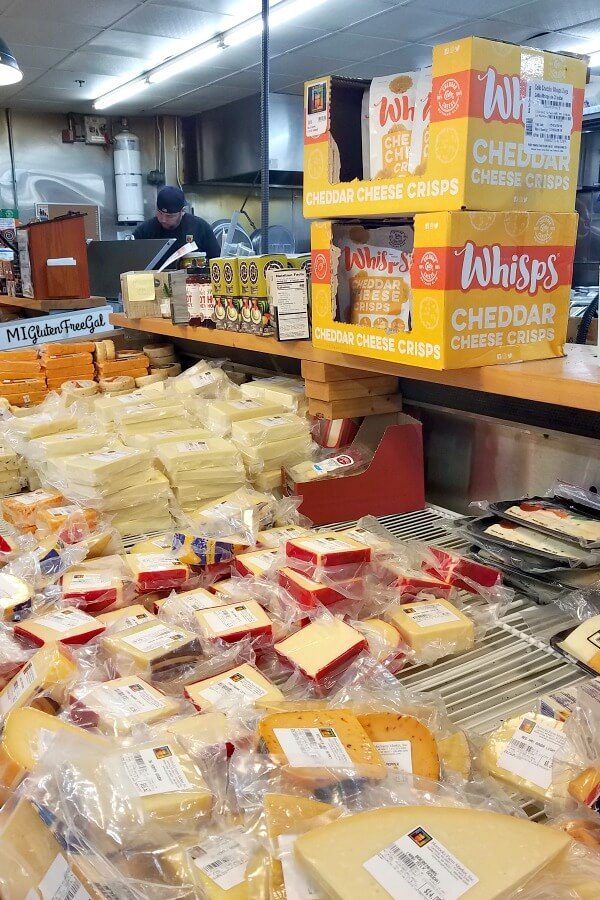 Horrocks Farm Market doesn't just have a cheese counter. It has a cheese AISLE. Located at the rear of the store, you can find just about any cheese you want. Even dairy free Daiya. Not finding enough among their 4 or 5 refrigerated open cases? Check out the refrigerated dairy room. You'll find even more there!
Mountains of Fruits and Vegetables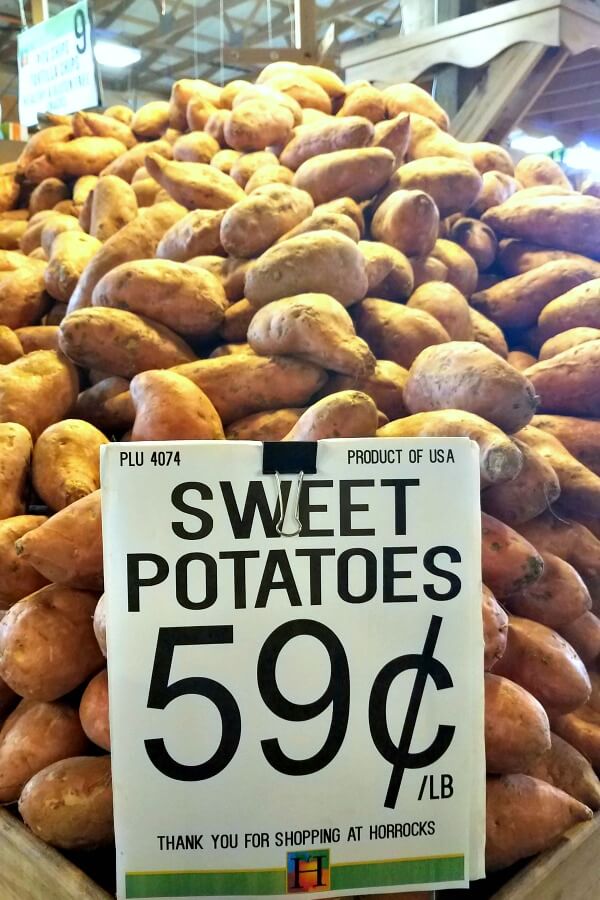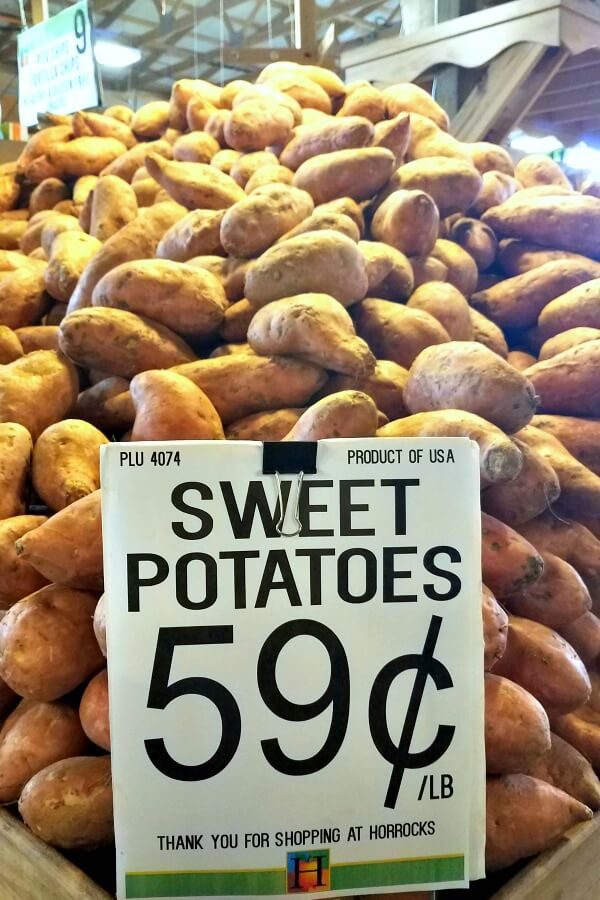 On a recent trip, a friend's daughter spotted the sweet potatoes. Her comment -" It's a mountain of potatoes, and I want to climb it!" You'll find more than your standard vegetables here though. Here you find purple potatoes and exotic chiles and fruits you won't ever see at Walmart. You can taste the world here, and at incredibly cheap prices!
Sushi, Mochi, Antipasto and More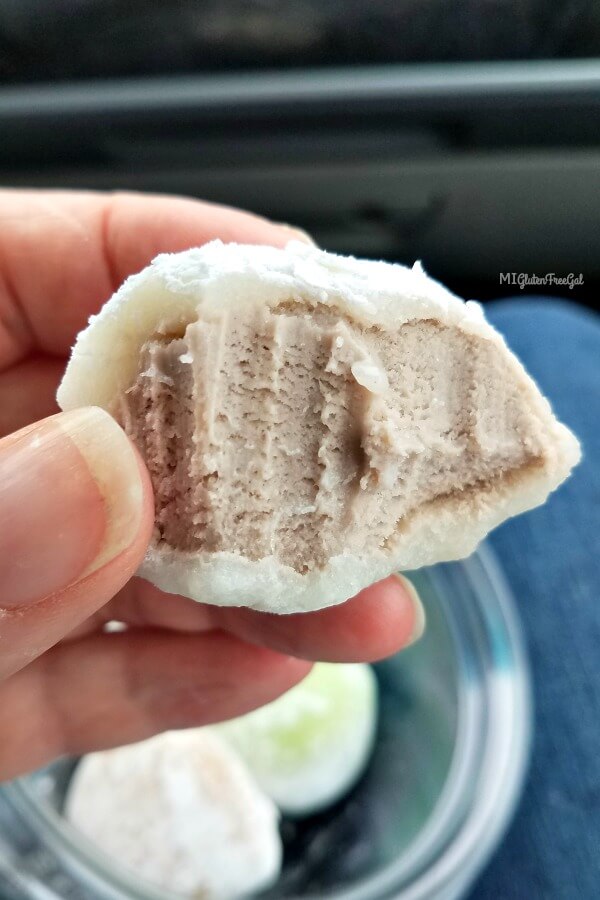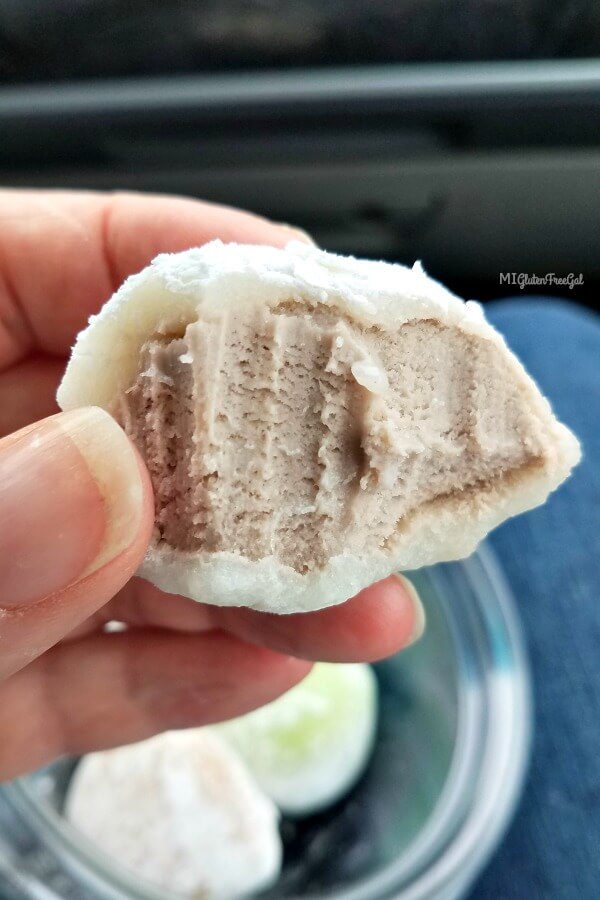 Forget going to the mall to get lunch. Horrocks Farm Market offers a soup and salad bar, an olive bar, hot pizza (NOT gluten free) and even mochi for dessert. (Pictured above is gluten free cookies and cream mochi.) At Horrocks, it's like going to Epcot and tasting the whole theme park under one building!
Pianos and Perennials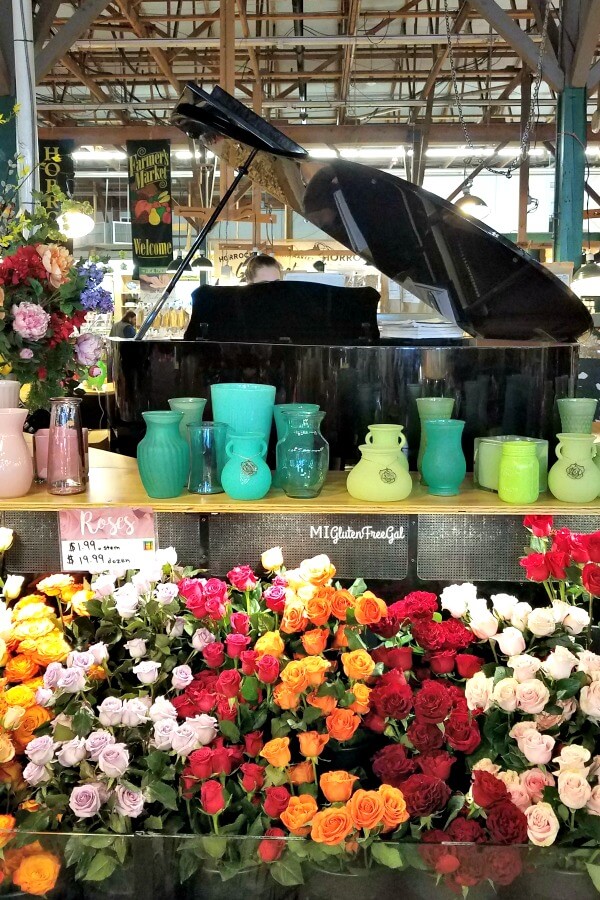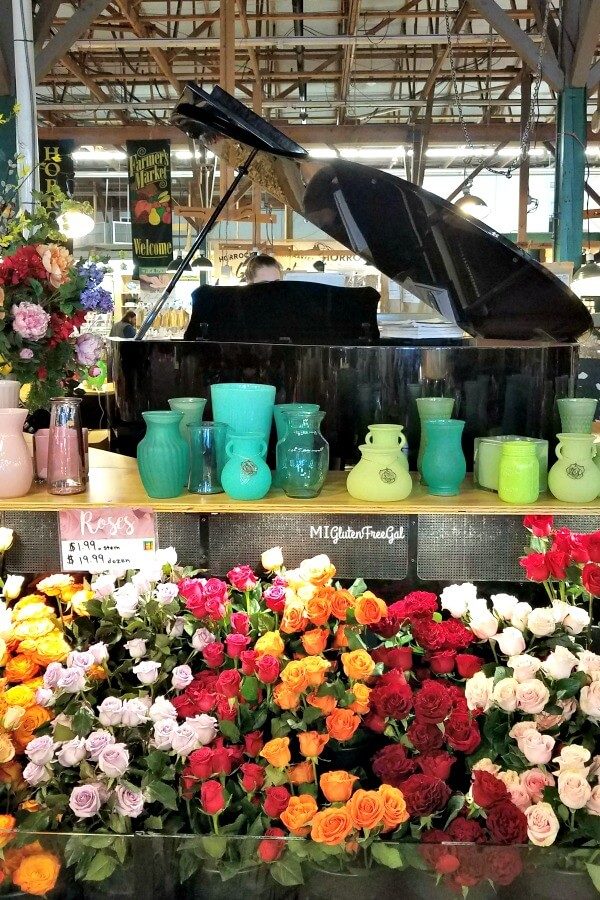 Since my childhood, someone randomly plays the piano throughout the day. Nestled among the flour bouquets (which you can also have made to order), sits a black piano. Hidden so well in fact, you have to follow the melodious sound to figure out where it's coming from. One day it's Bach, another it's Bachman Turner Overdrive. Either way, it's enjoyable.
Speaking of perennials, Horrocks Farm Market displays the largest greenhouses in the greater Lansing area. Each spring, the outdoor stalls burst with colors of orange marigolds and purple hyacinths and red tomato plants. If your green thumb is itching for spring, this is the place for you!
Gluten Free Options Galore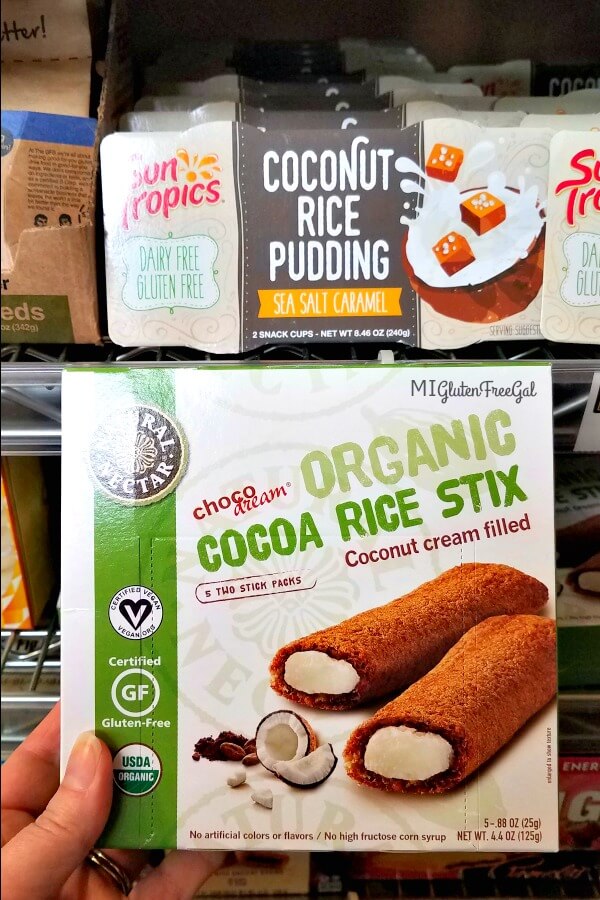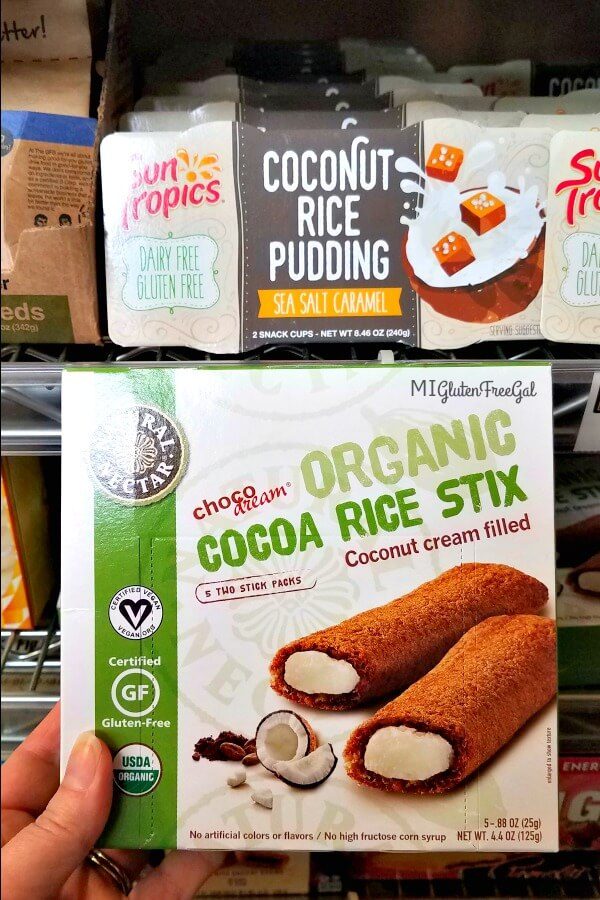 While I go for the produce prices and selection, it's the amazing selection of gluten free options that keeps me coming back. Here I buy my HerbOx Bouillon, my favorite Schar Artisan Bread, Chebe Bread Cinnamon Roll mixs and Enjoy Life items. However, I find here unique items like 100% gluten free soba noodles or Michigan Made Al Dente Gluten Free Pasta.
All About Community
Know what I really love? Bumping into friends whenever I go. Whether it's the parent of a gluten free camper, or fellow blogger Tatanisha and her husband (and he'll gladly give you cooking tips), this place feels like home no matter how far I wander. Hopefully, we'll bump into each other someday there, too. 🙂 Or any of these 20+ other Facebook friends who also shared why they love Horrocks Farm Market so much!
So have you been to Horrocks before? What's your favorite thing about this magical store? Never been before? I highly recommend giving yourself ample time to peruse the aisles, and don't visit on a firs time on a Saturday afternoon. It's packed!
Horrocks Farm Market (Lansing)
7420 W Saginaw Hwy
Lansing, MI 48917
Horrocks Farm Market (Battle Creek)
235 Capital Ave SW
Battle Creek, MI 49037
Horrocks Market (Kentwood)
4455 Breton Rd SE
Kentwood, MI 49508