Michigan Gluten Free Food Trucks
As an Amazon Associate and member of other affiliate programs, I earn from qualifying purchases.
Grab some gluten free food on the go! Check out this list of Michigan Gluten Free Food Trucks (or those with gluten free options) and head out to the next food truck rally!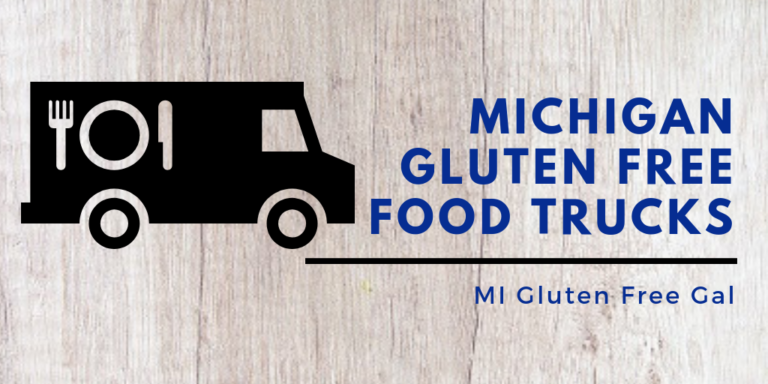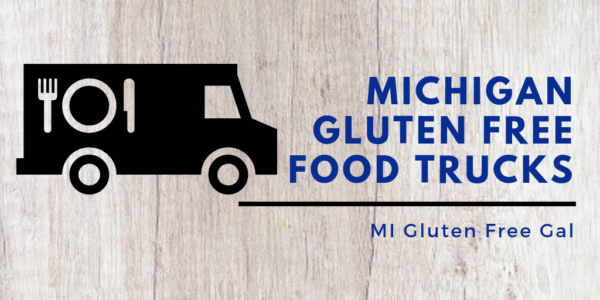 Michigan Gluten Free Food Trucks
Fire and Rice – Lansing and Ann Arbor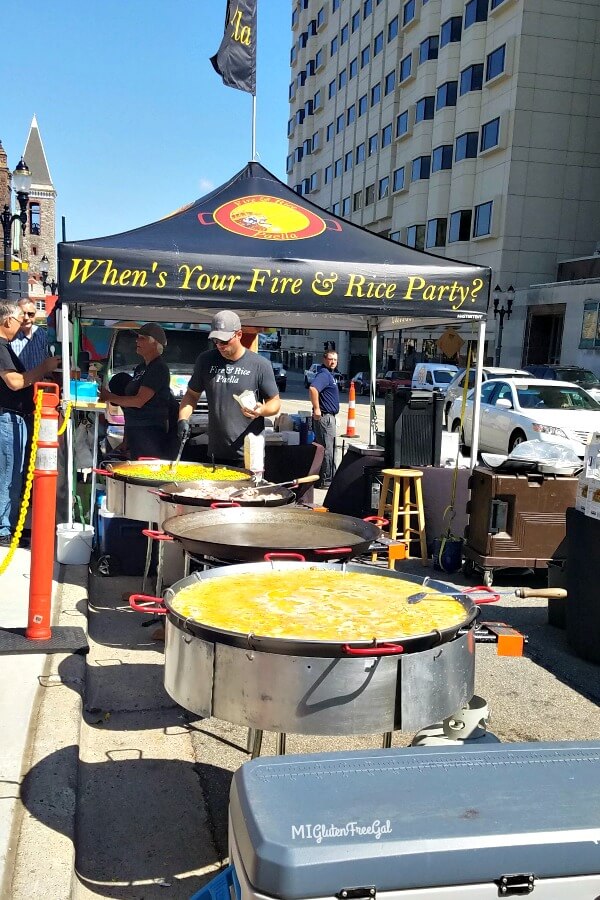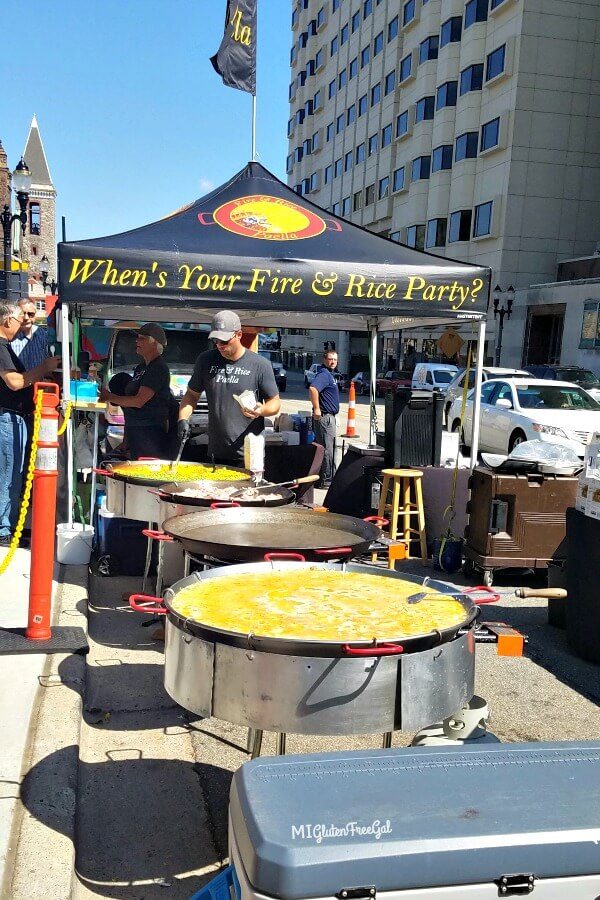 I discovered paella when in college. My college roommate has Spanish extended family, and she made this often. The blend of saffron and vegetables and artichokes tastes like home to me. Therefore, imagine my ecstatic joy when I realize that Fire and Rice makes all their paellla to be gluten free. It's like heaven in a box. Follow them on Facebook to stalk find them near you! **Note- Someone mentioned they have hot sauce made with non gluten free beer.
Shimmy Shack – Metro Detroit Area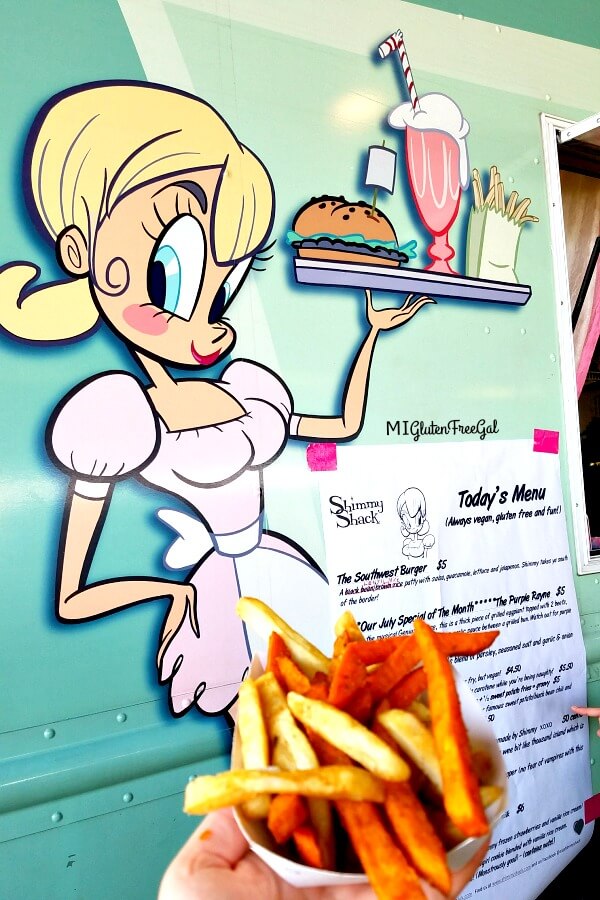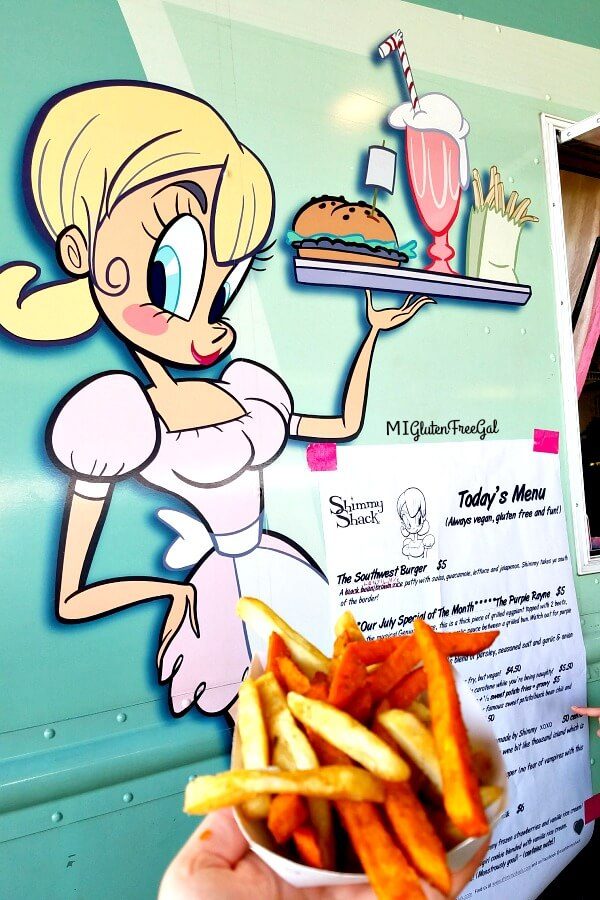 Of all the businesses on my Michigan Gluten Free Food Trucks list, Shimmy Shack stands out as the only 100% vegan truck. That's right. Everything on this truck is gluten, dairy and egg free. Since the words "dedicated fryer" are like magic words to me, I ordered a mix of their regular and sweet potato French Fries. Shimmy Shack will soon be opening a brick and mortar location in Plymouth! Follow them on their Facebook page for updates and traveling locations!
Kona Ice – Multiple Franchise Locations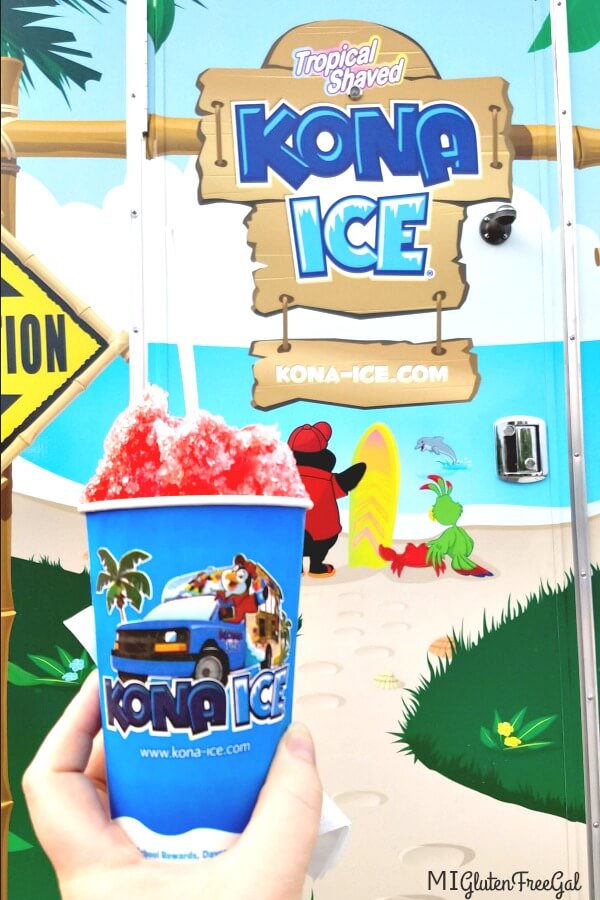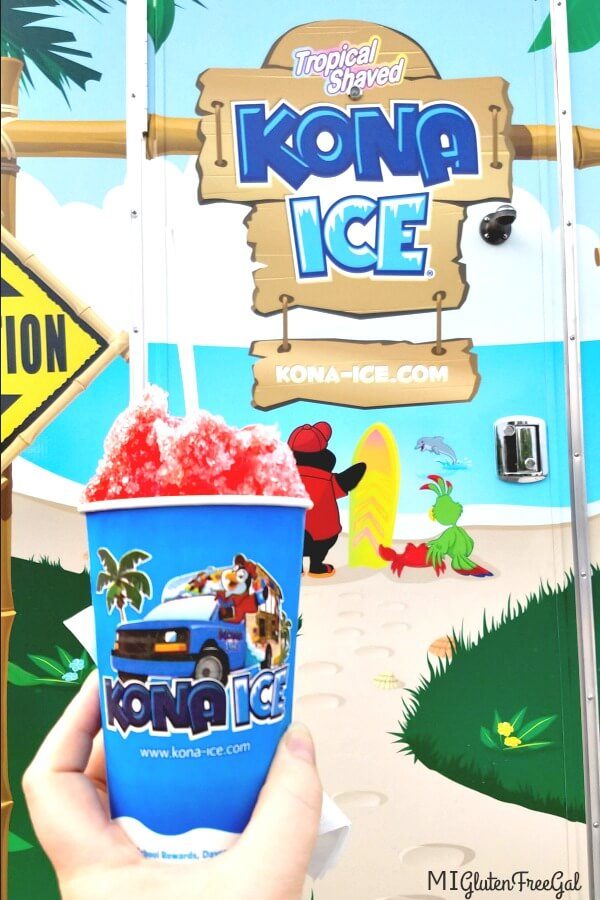 Many dessert food trucks exist out there. However, this is the only food truck I know where everything is gluten free. True, Kona Ice basically serves snow cones. But how great is it to relive your childhood with creative flavors? Kona Ice is a franchise, so you can find them in lots of cities. I visited a truck while at a Frankenmuth Truck Rally, and the owners reside in Fenton.
Burger Bus – Marquette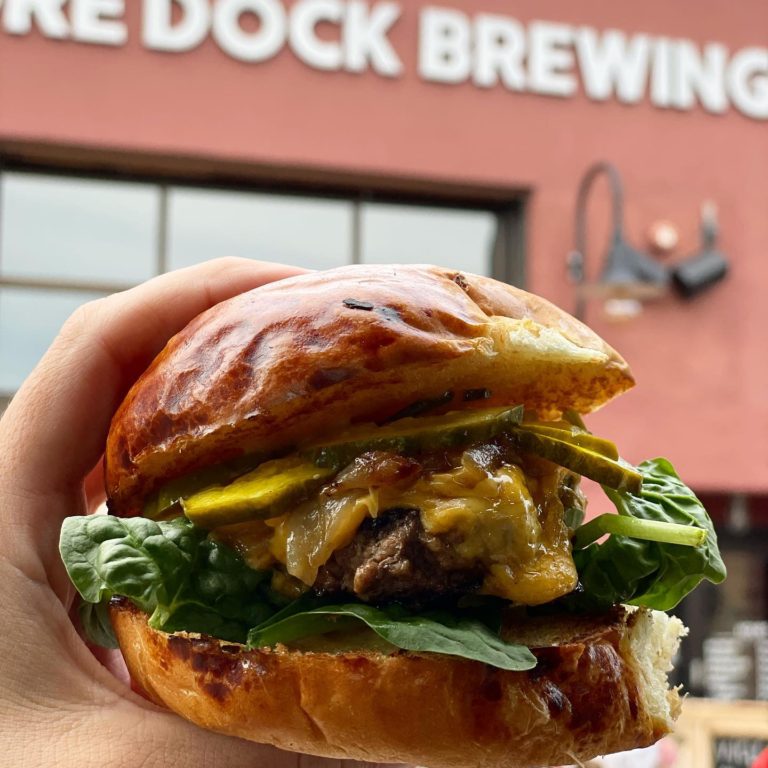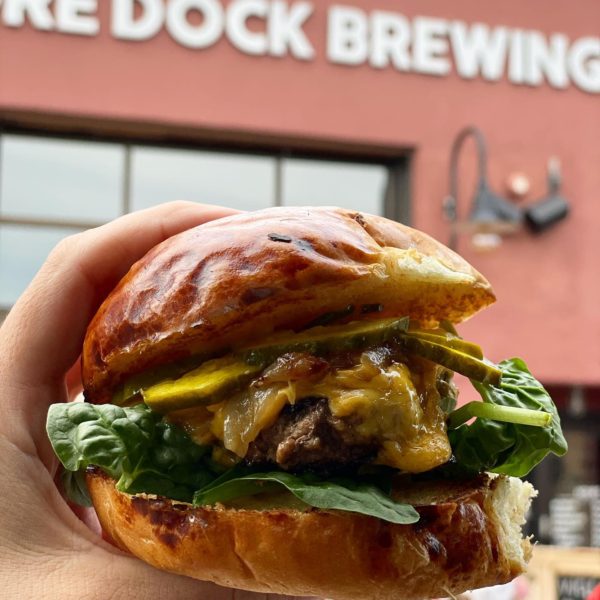 Everything on the Burger Bus food truck is gluten free, except the brioche bun. Even their fried chicken is gluten free! Gluten free buns are available for $2 extra.
Michigan Food Trucks with Gluten Free Options
StreetSide Sushi – Metro Detroit Area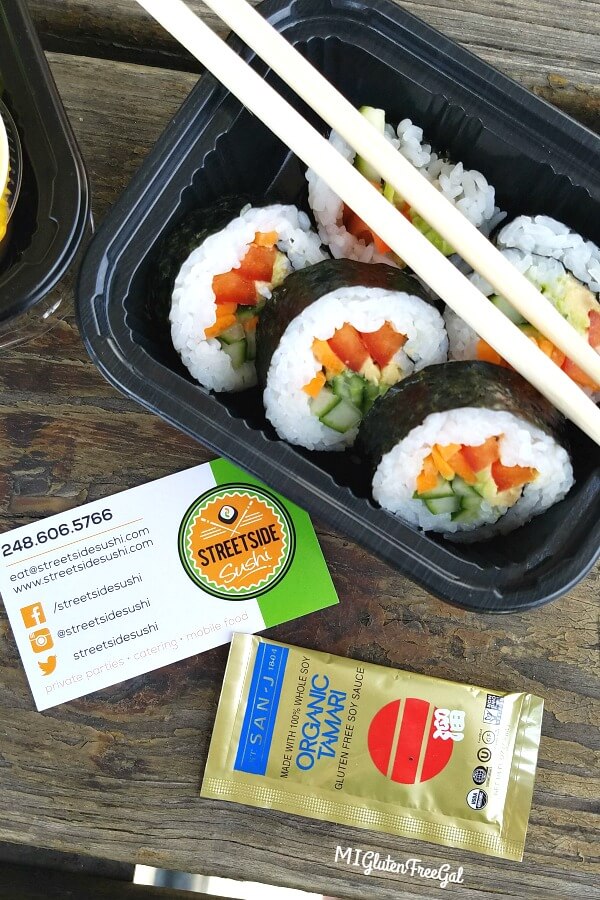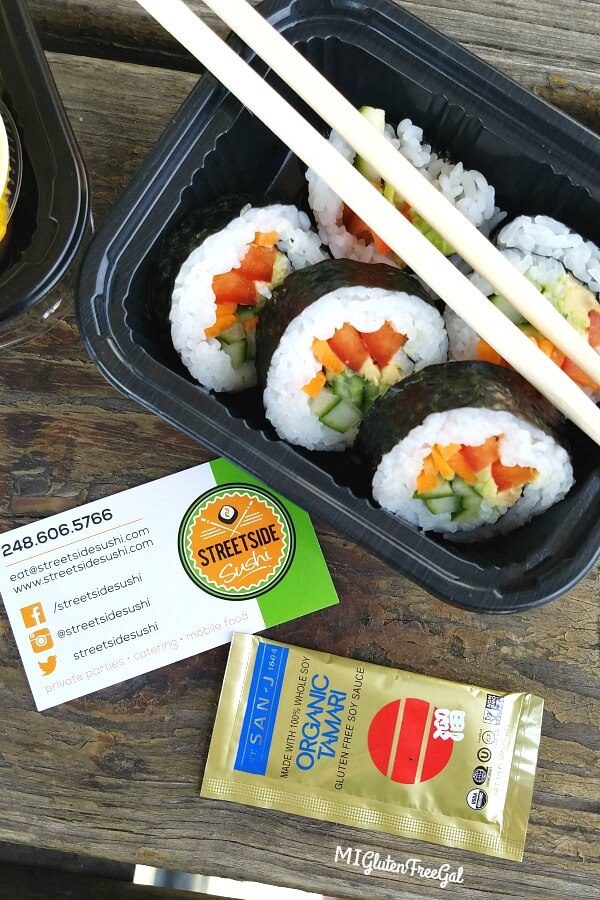 I love sushi. Finger food just makes me happy. While not everything at StreetSide sushi is gluten free, a vast majority of it is. If I remember correctly, only the fried items do. They serve soy sauce on the side, including individual packets of San J Tamari! Follow them on their Faceobok to learn more about them. (If you love sushi, make this onigiri at home, too!)
*Hero or Villain – Detroit Area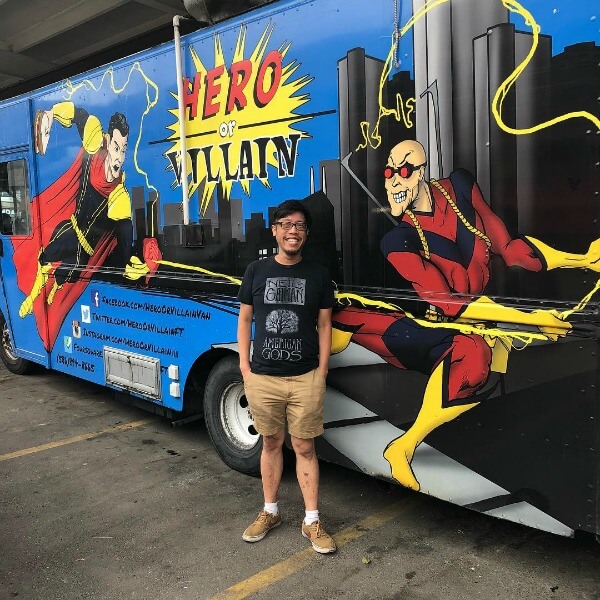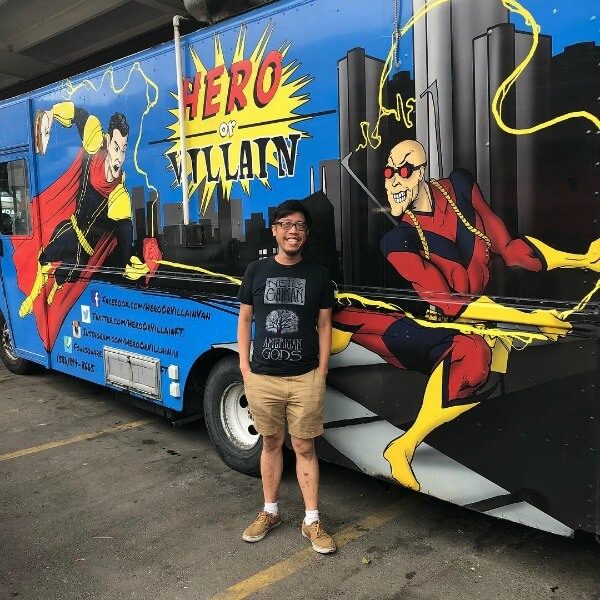 Disclaimer. I have not personally eaten at this food truck. Their business popped up frequently when searched for Michigan gluten free food trucks. They offer gluten free bread for any of their sandwiches. Staff stated they "switch gloves, clean and sanitize surface areas and use separate utensils," when preparing a gluten free sandwich. Simply let their staff know about your allergen when you visit. Visit their Facebook page to learn more.
Shuck 'n' Ladder Corn Roasting – Metro Detroit Area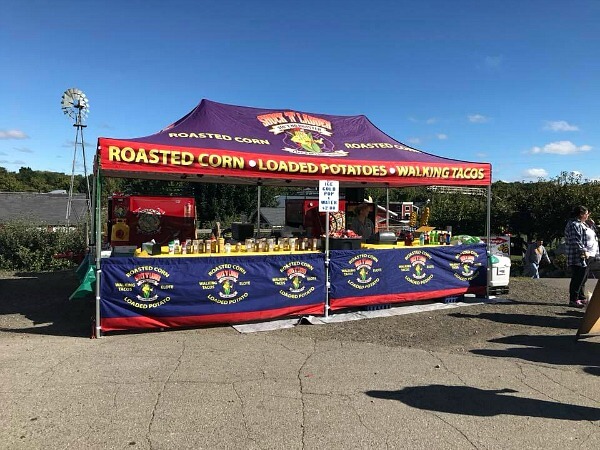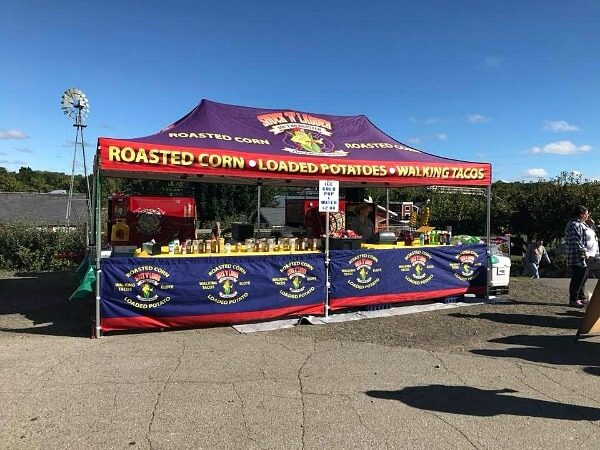 I ate at Shuck N' Ladder while at the Michigan State Fair years ago. They serve hot, buttered ears of corn, with different, optional toppings. I felt so excited to find food at the fair that I could eat. I am unsure if their potatoes and walking tacos are gluten free. However, I wouldn't be surprised if they were. Find out more about this seasonal food truck on their Facebook page.
Honorable Mentions
In addition to the trucks mentioned, a few others deserve a mention. TruckShuka in Detroit serves gluten free shashuka. All items on their truck, except for the pita, are gluten free. Staff will wash their hands and change gloves when they prepare your order. They have separate spoons and tongs for fillings, and keep a portion back in a separate container for those with concerns about cross contact.
Also, I met Delectabowl at the Royal Oak Farmer's Market. Their menu appeared to be fairly gluten free, with the exception of their cornbread. However, I need to follow up with them further, prior to making a formal recommendation.
There you go! Some great Michigan Gluten Free Food Trucks (or those with options) to search out. Think of it as a culinary scavenger hunt, except the pieces constantly move. Who's ready for an adventure!
Know of a food truck you think I should add to the list? Leave me a comment below and I'll research them further!