Gluten Free Appetizers & Handheld Eats
As an Amazon Associate and member of other affiliate programs, I earn from qualifying purchases.
Whether for a party or nibbles for lunch boxes, gluten free appetizers steal the show. Small portions allow us to have a taste of all that's available. I'm sharing my top 10 favorites on my blog, as well as links to others you'll likely enjoy!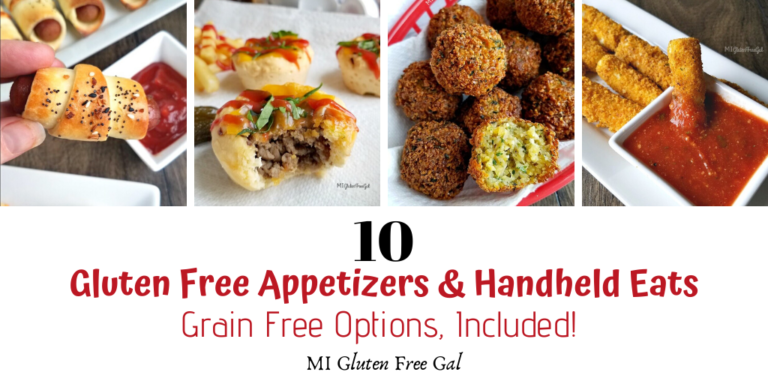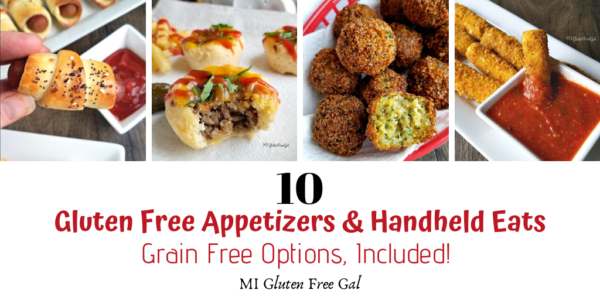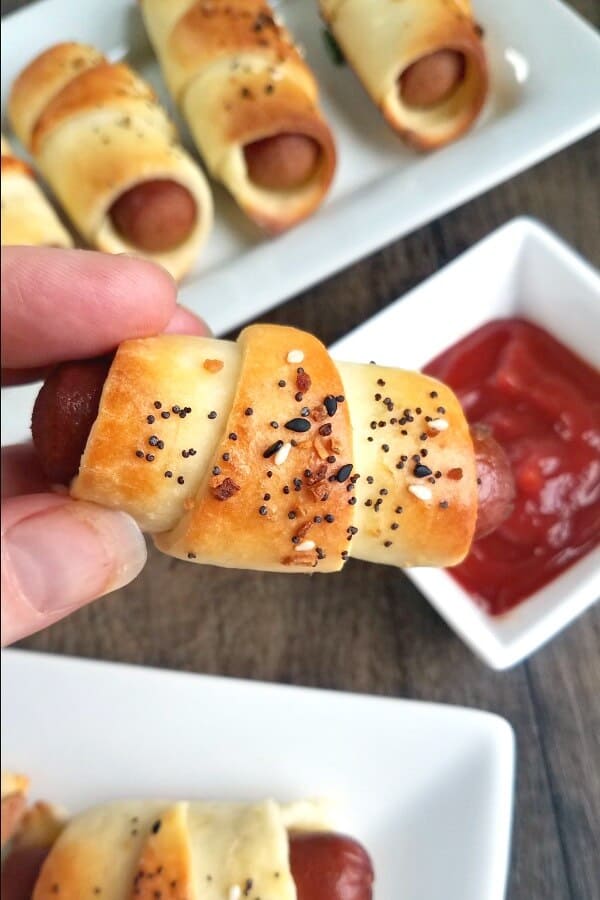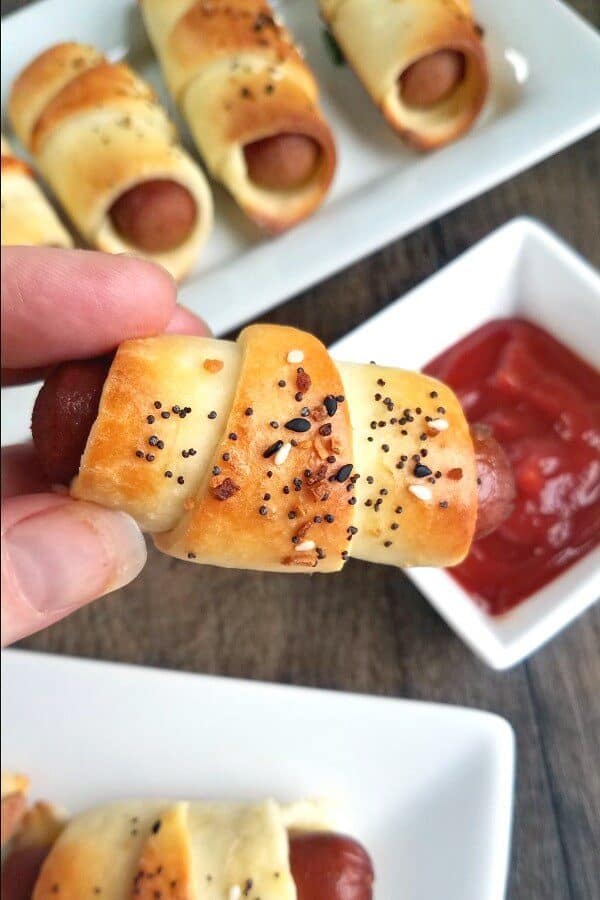 These wonderful dogs taste fantastic any time. Made with my homemade gluten free crescent dough, people of any age will love these. Dip them in ketchup or mustard, which ever your pleasure!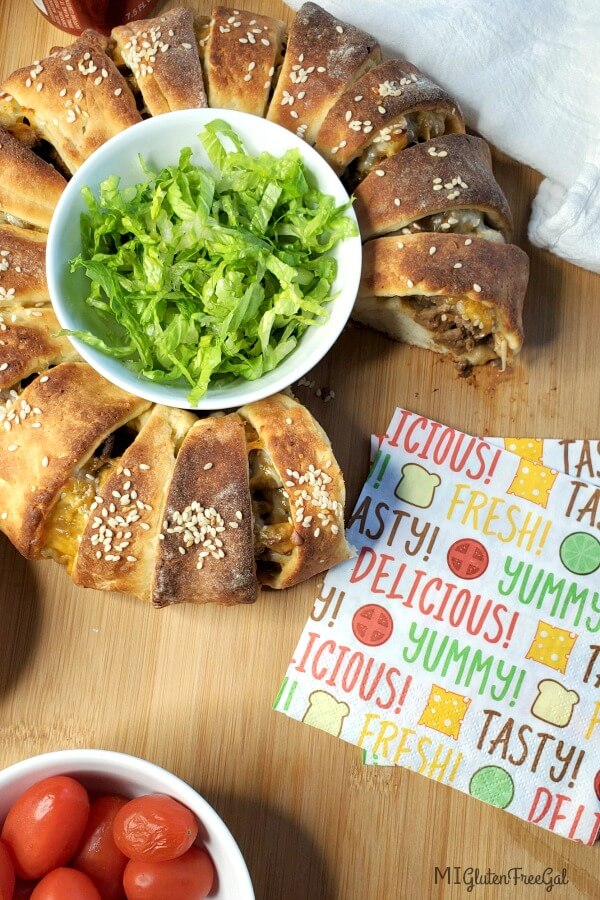 After a friend lamented missing "crescent ring meals," I created this delicious alternative to cheeseburger sliders. Needing to restrict your carb intake? Try this Keto, Low Carb Taco Ring from My Table of Three.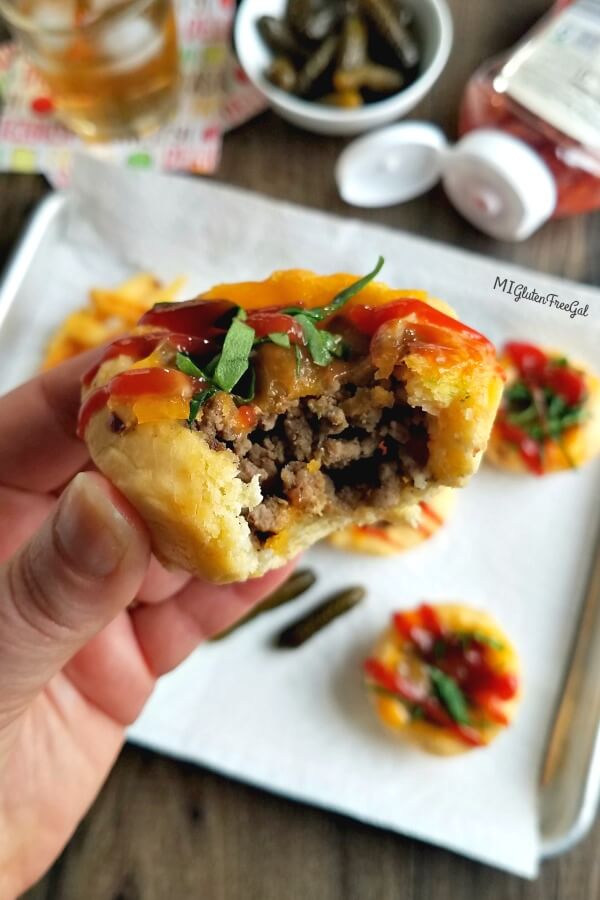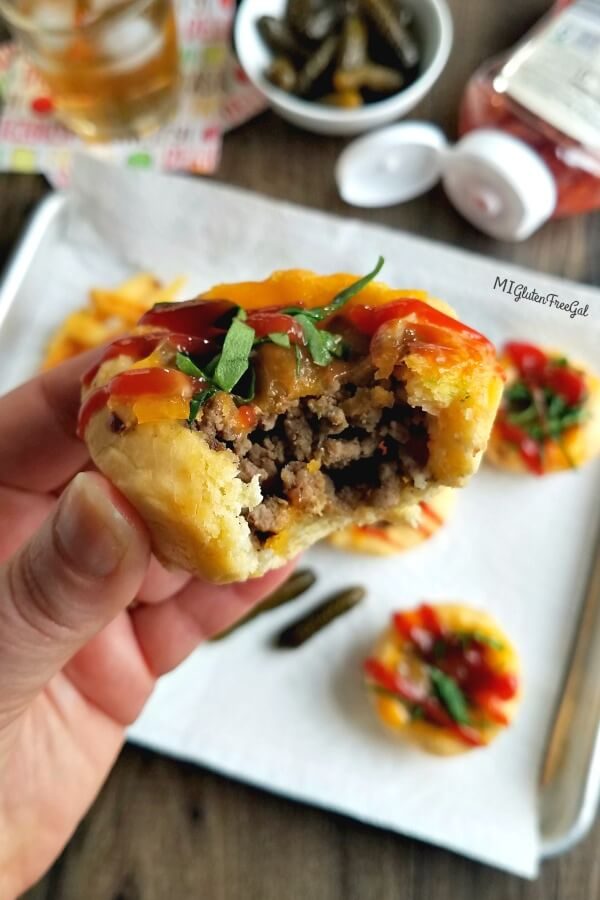 Of all my favorite gluten free appetizers, these grain free cheeseburger muffin cups work great in a lunch box, too. Enjoy them with these grain free deep fried onion rings from The Savoy Celiac.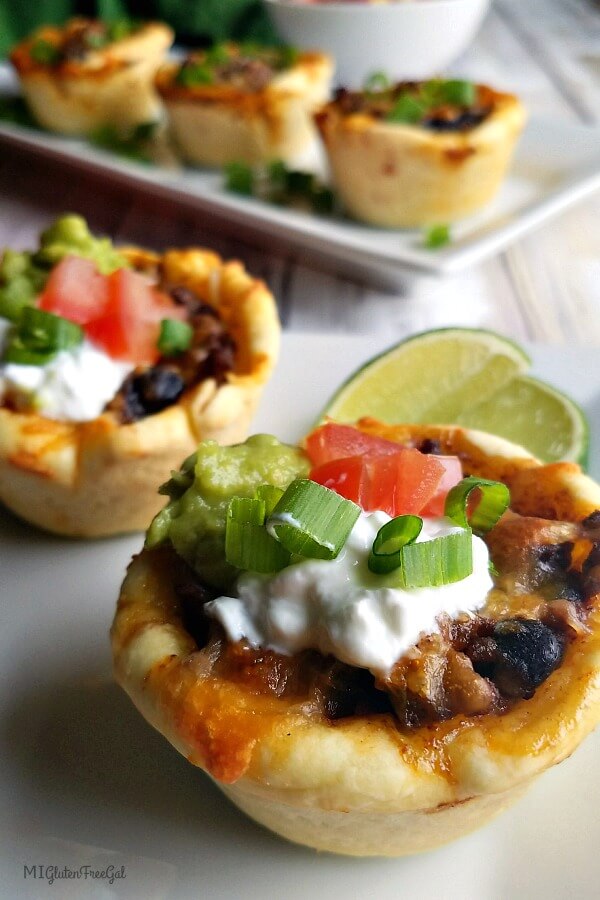 Who needs to spend time rolling tortillas when you can enjoy these handheld gluten free snacks instead? Stuffed with beef and beans, they're rather filling. Enjoy them with Veggie Balance's Seven Layer Bean Dip and chips!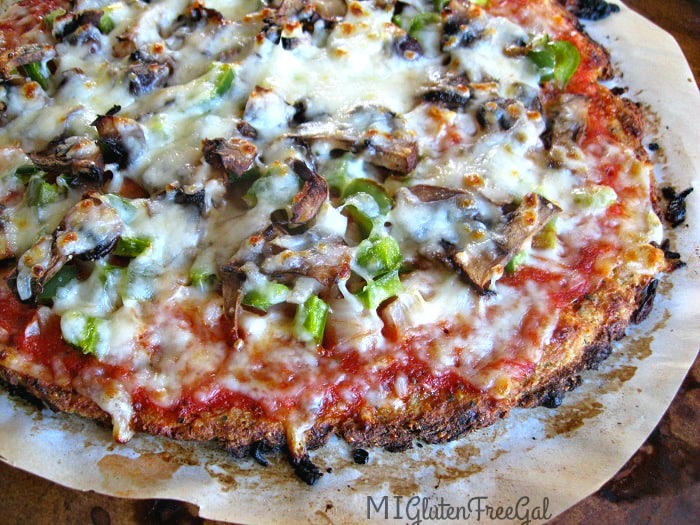 Technically a meal and not a gluten free appetizer, this grain free cauliflower crust pizza makes mouths (and hands) happy! Looking for more low carb options? Try these 10 Cauliflower Recipes from Iowa Girl Eats.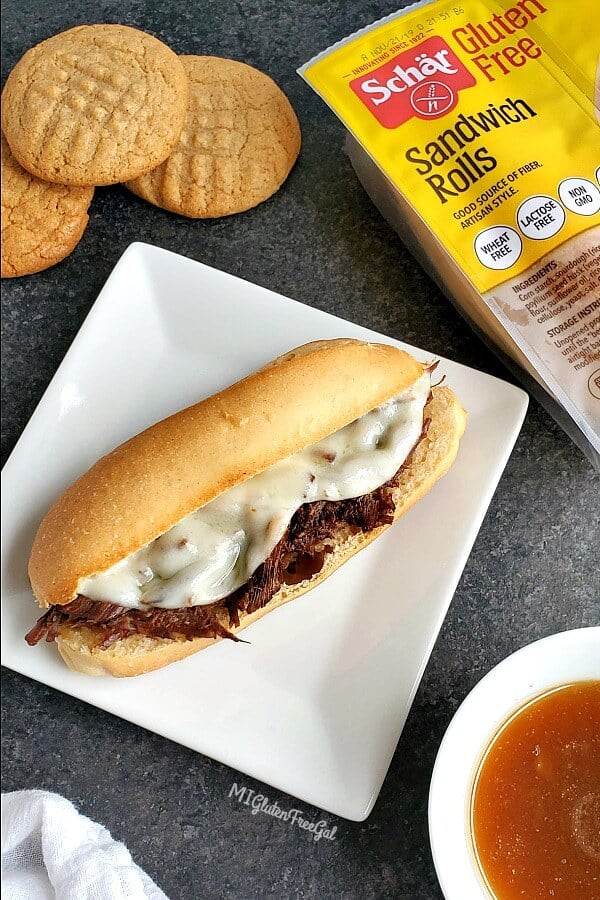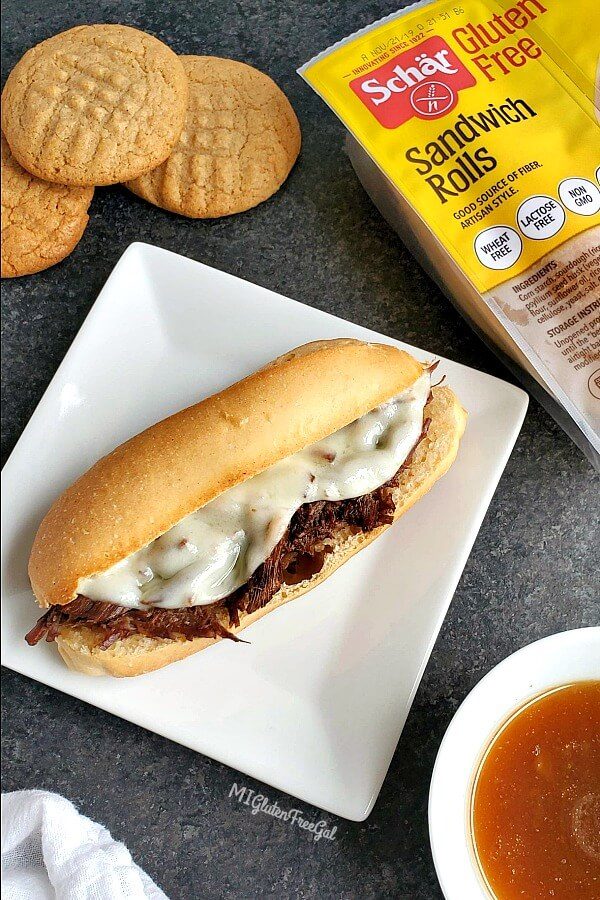 While not an appetizer, these sandwiches come together easily with beef made in the instant pot. (Therefore freeing up time to make other snacks!) Not a fan of beef? Try these Simple Gluten Free Lobster Rolls from Eat at Our Table.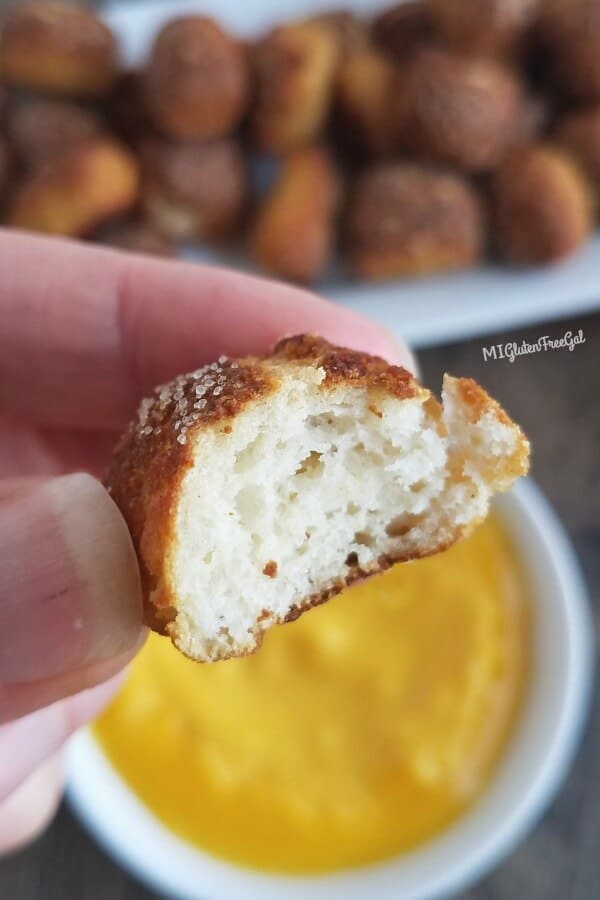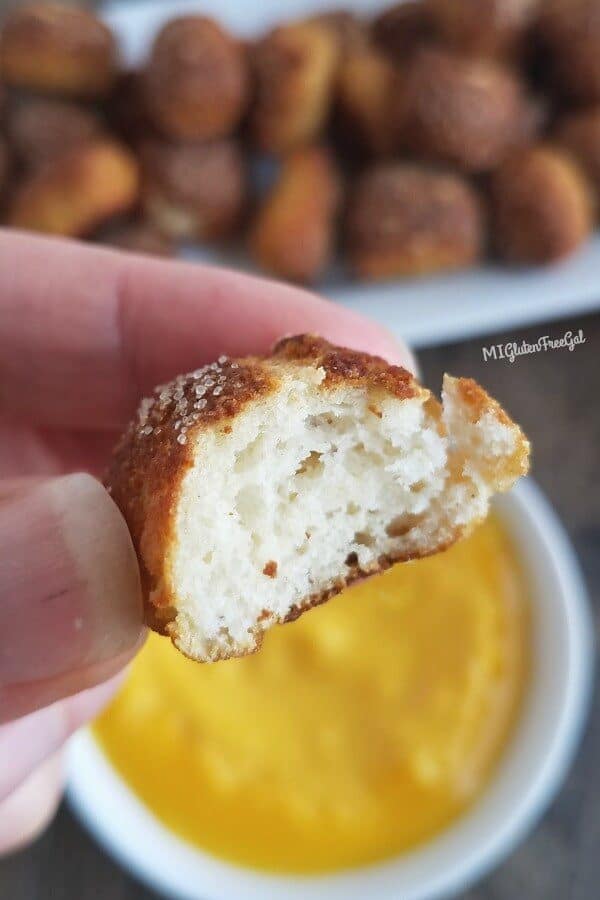 I think my husband ranks these as his favorite among gluten free appetizers. When I made them for his birthday last year, he was beyond excited! Cutting carbs? Make these Low Carb Keto Soft Pretzel Bites from Kirbie's Cravings.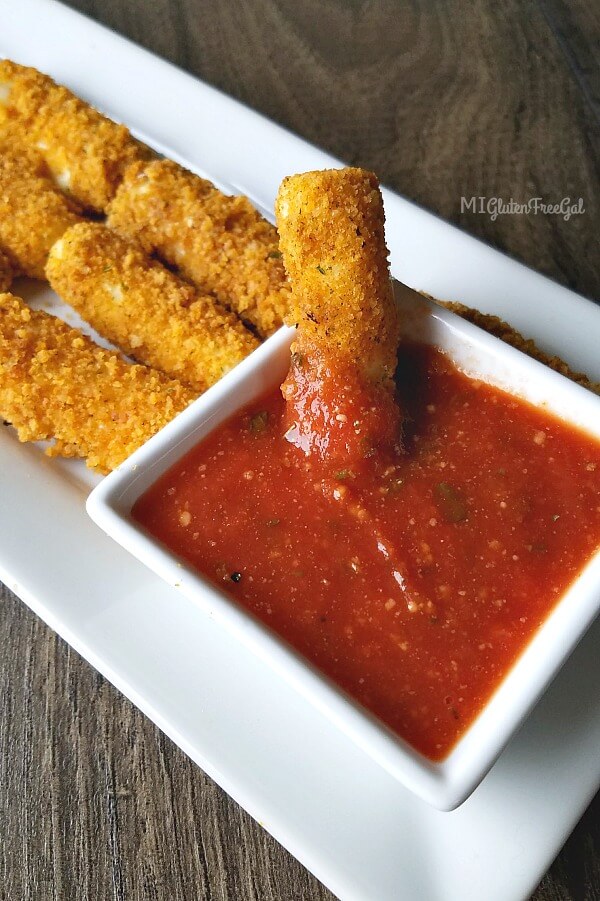 I've tried premade gluten free cheese sticks from the stores. Gotta say, I enjoy these so much more. Made with string cheese, they're as fun to make as they are to eat. Running short on time? Make this Cheese Fondue from Fearless Dining, instead.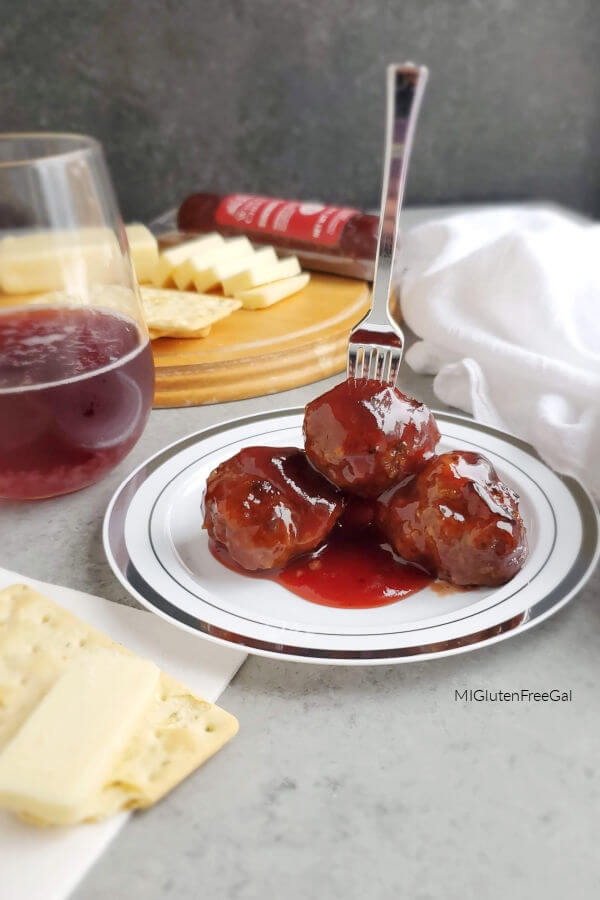 My dad started making this signature recipe when I was in middle school. I've been eating them every year at gatherings, and I can never get enough. You could also use my sauce recipe on these Air Fryer Chicken Wings from Air Fryer Eats.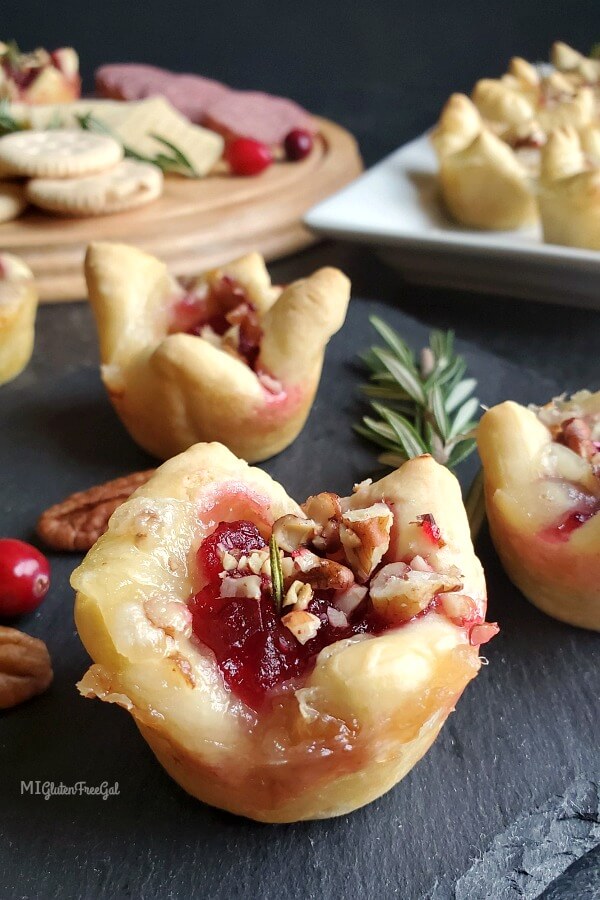 These Grain Free Cranberry Brie bites were a huge hit at a 2019 New Year's Eve party. Even amongst those who don't have to eat gluten free! Want a carb free version? Try this Baked Brie Cranberry Dip from Mama Gourmand.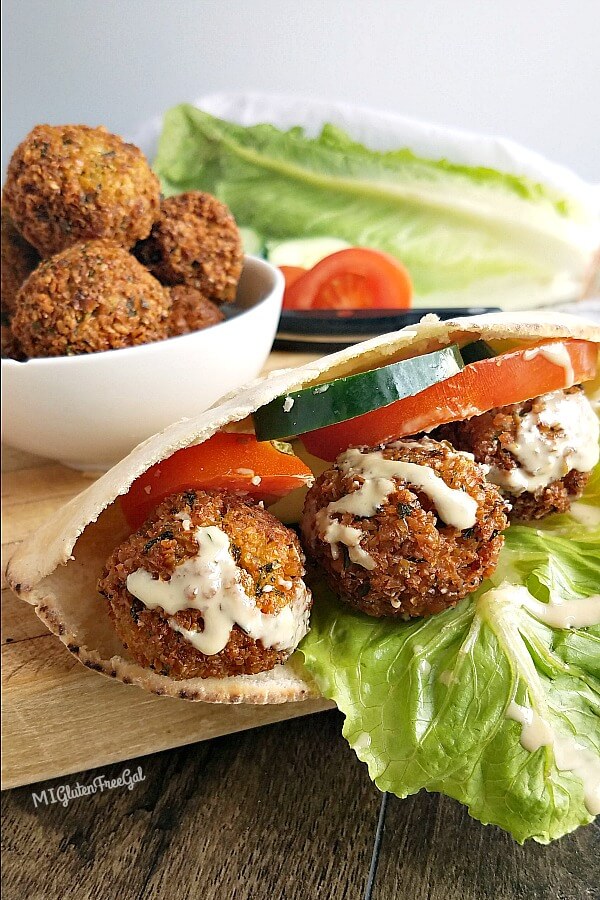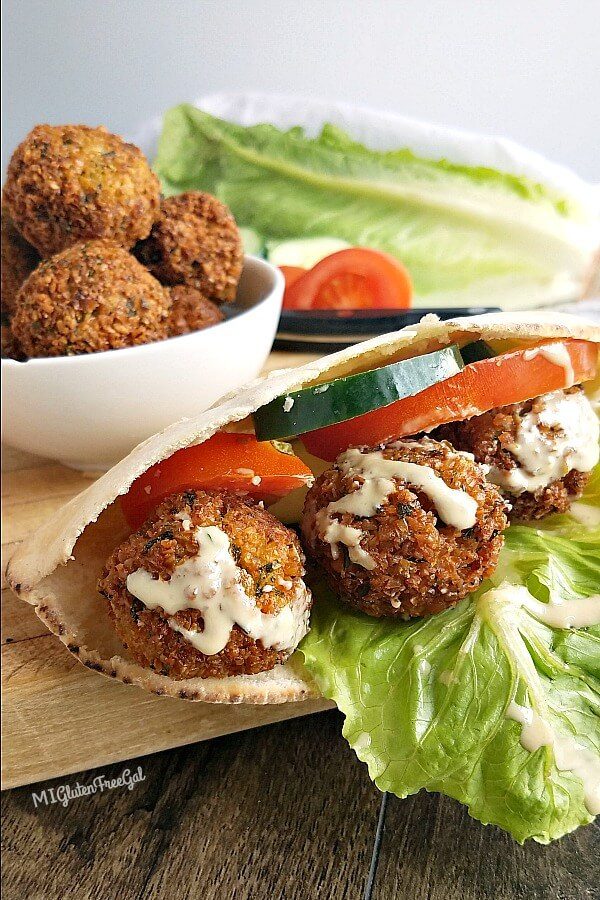 I usually stay away from deep frying, but these deep fried falafel are 100% worth it. Use them as a gluten free appetizer, or as part of a meal. Either way, try them, and these other 5 Ways to Use Chickpeas.
Find more recipes on This Mess is Ours 100 Gluten Free Appetizer Recipes post. Looking for recipes that make a main meal? Check out Create Kids Club's list of Gluten Free New Year's Eve Crockpot Recipes.
What are your favorite gluten free appetizers? What recipes do you "miss" that you'd love to see recreated, gluten free? Leave me a note in the comments below!