True Food Kitchen Gluten Free Options
As an Amazon Associate and member of other affiliate programs, I earn from qualifying purchases.
When I traveled to Houston in 2019, gluten free friends emphatically recommended True Food Kitchen. This restaurant offers wonderful gluten free options, as well as vegan and vegetarian entrees.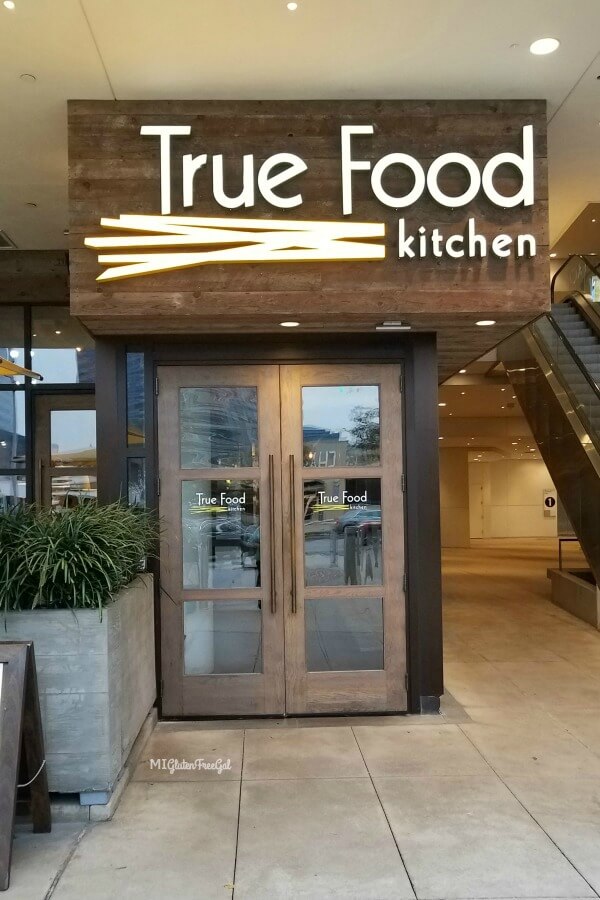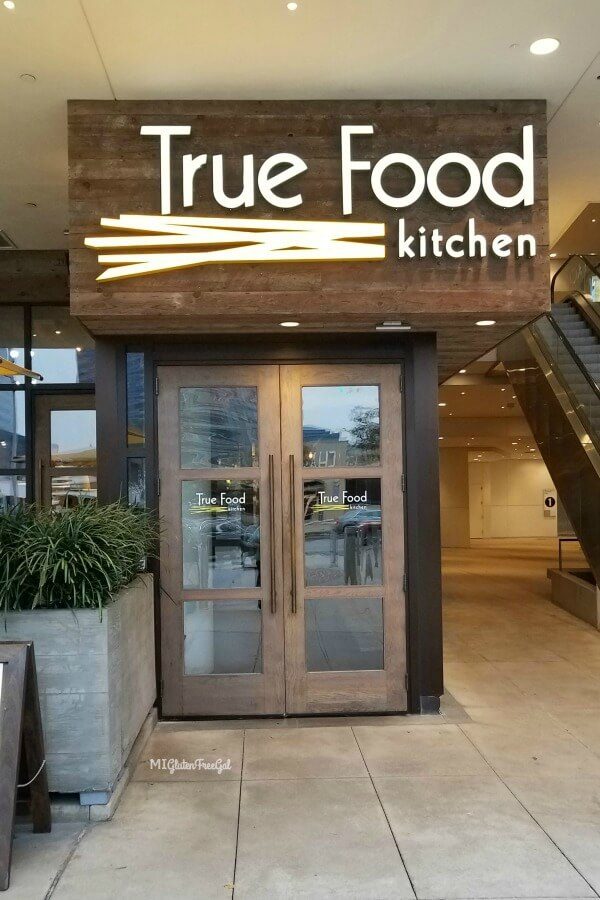 A Great Reputation
When we planned a trip to Houston, I asked many friends for recommendations. When I specifically asked if other had eaten at True Food Kitchen, I received nothing but raving reviews from so many trusted people. Vegetairan friends such as Johnna from In Johnna's Kitchen loved the options. Brionna from A Different Survival Guide, who lives with multiple food restrictions recommended it as well.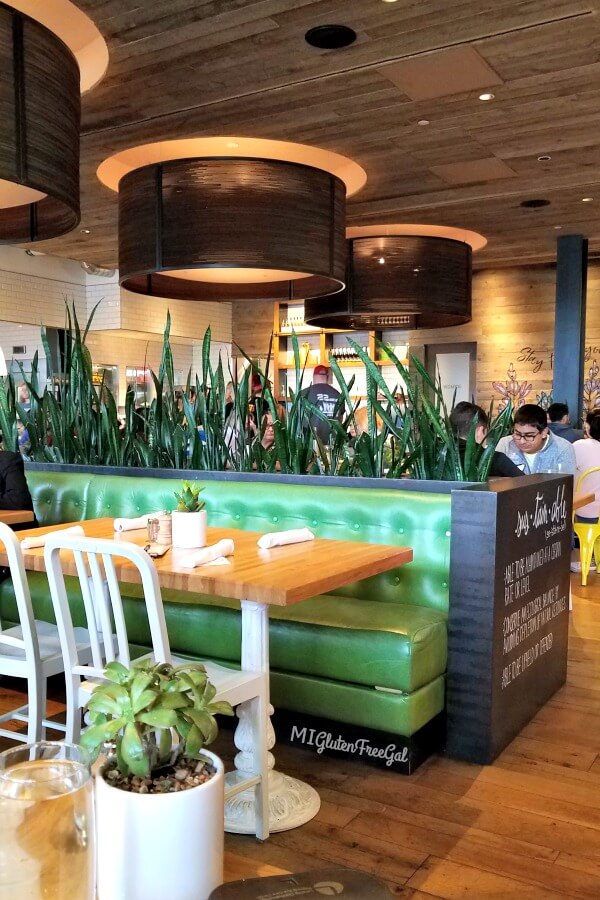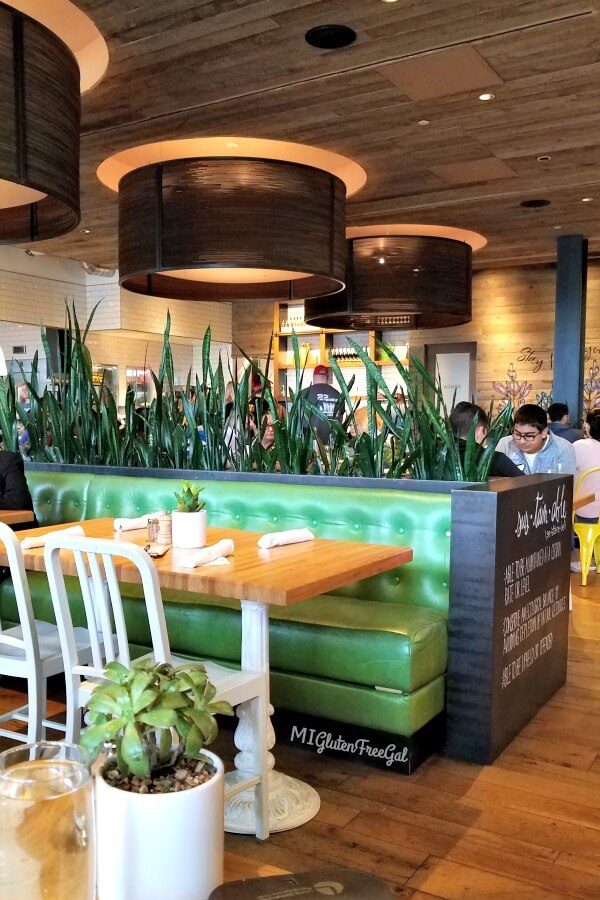 Great Atmosphere
When we walked into the restaurant, I immediately loved the interior. Large windows allowed copious amounts of natural lighting. Greenery greeted you at every turn, from the plants on the table to the decorative grasses nestled between benches. This particular location in Houston also offered out door seating. (And valet parking!)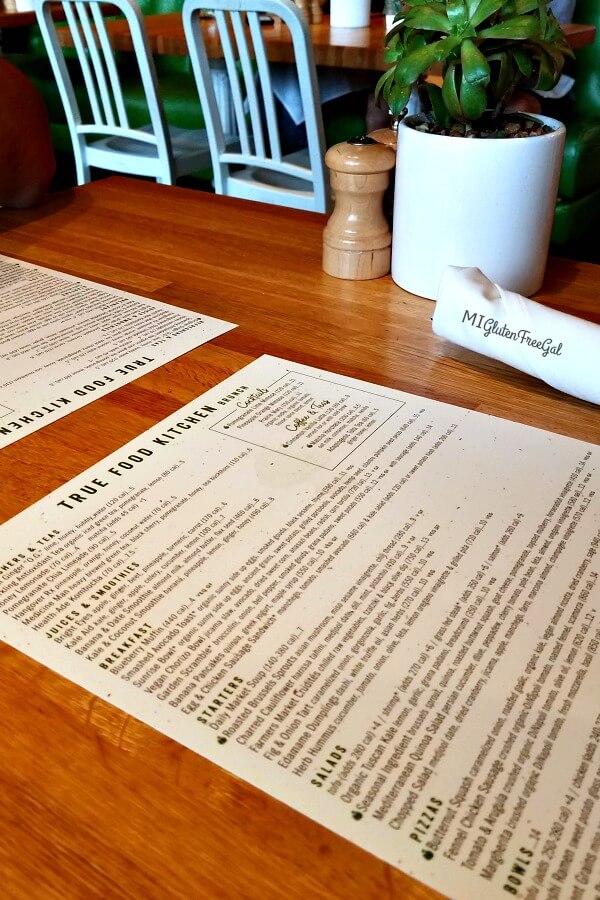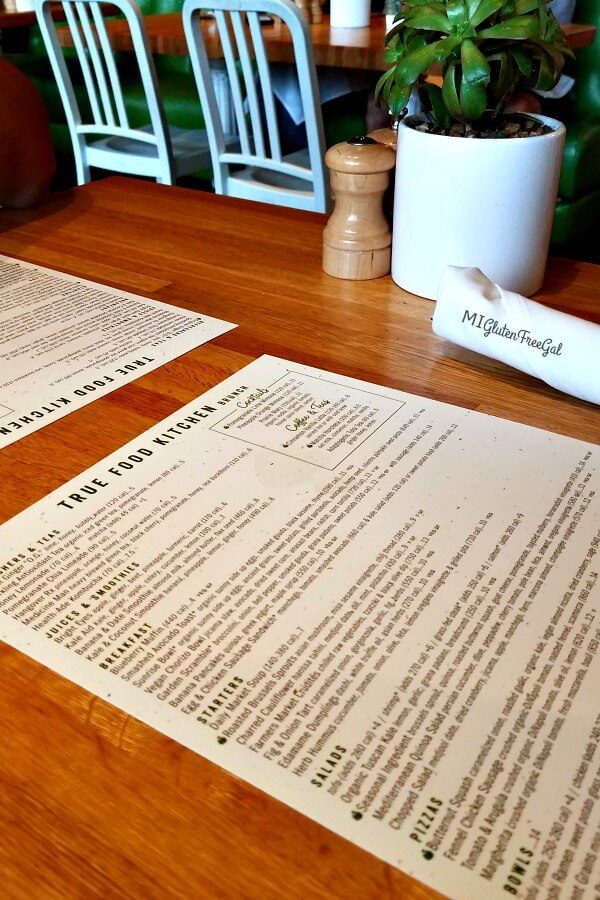 The Menu
All the food served at True Food Kitchen derives from the Anti Inflammatory Food Pyramid, created by Dr. Weil. (Dr. Weil, in fact, owns this chain of restaurants.) Principles of that diet include reducing refined grains and sugar, eat pasta in moderation, and stay away from high fructose corn syrup. Dr. Weil also believes in eating less animal proteins and eating organic whenever possible.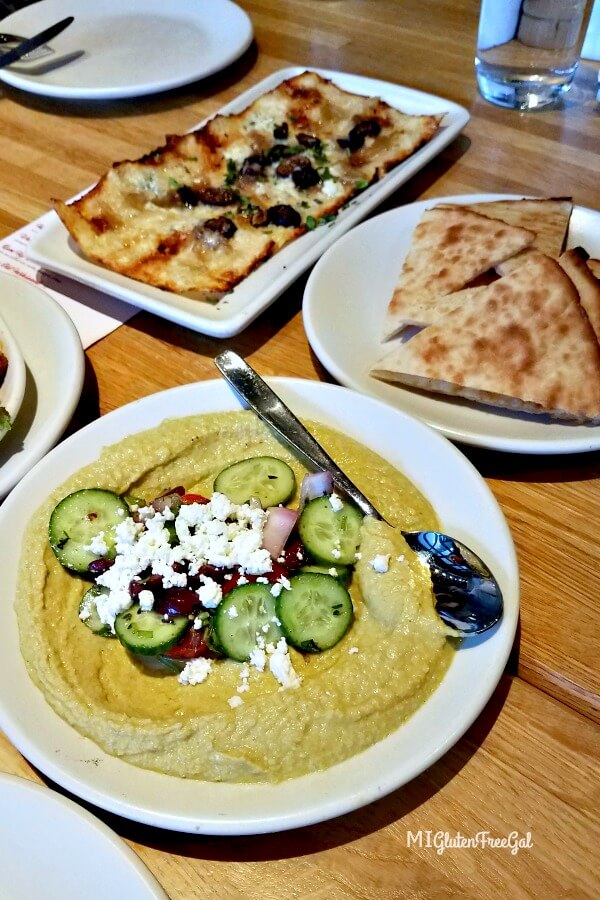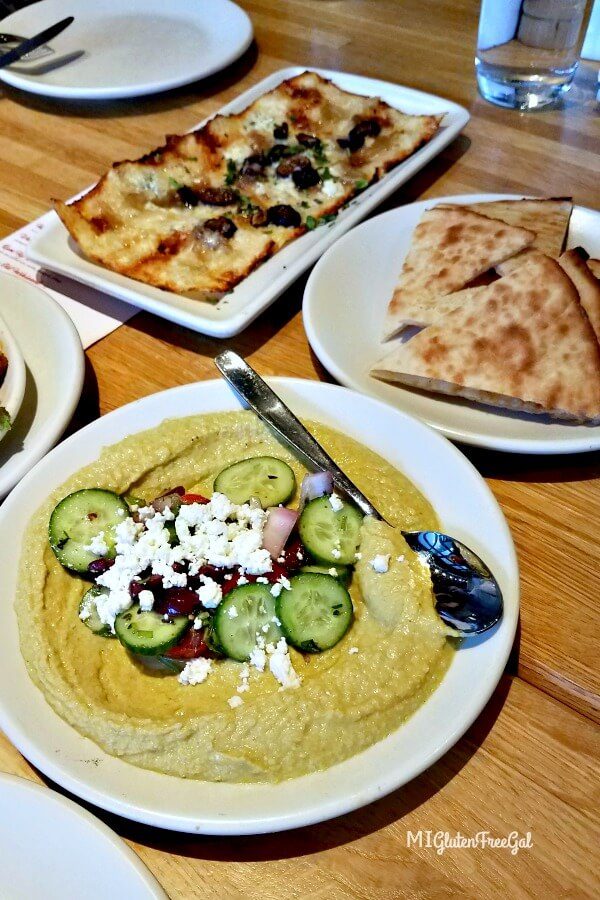 Fresh, Rotating Entrees
Because the menu focuses on fresh and organic, the menu changes with the seasons. The menu highlights special, seasonal items with an miniature avocado. The menu also uses abbreviations to notate gluten free, vegan and vegetarian dishes. True Food Kitchen prides itself on being able to customize any dish, even accommodating Keto and Paleo dieters.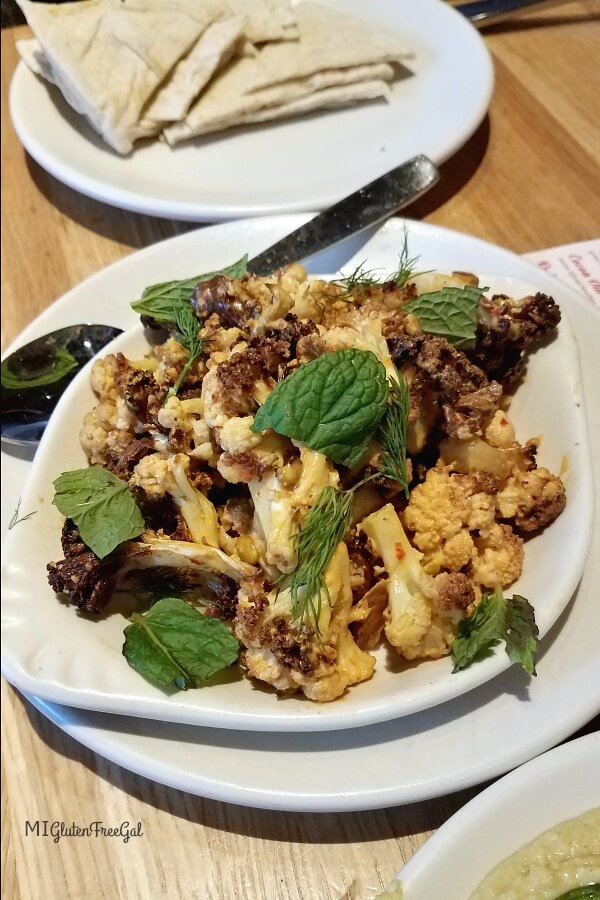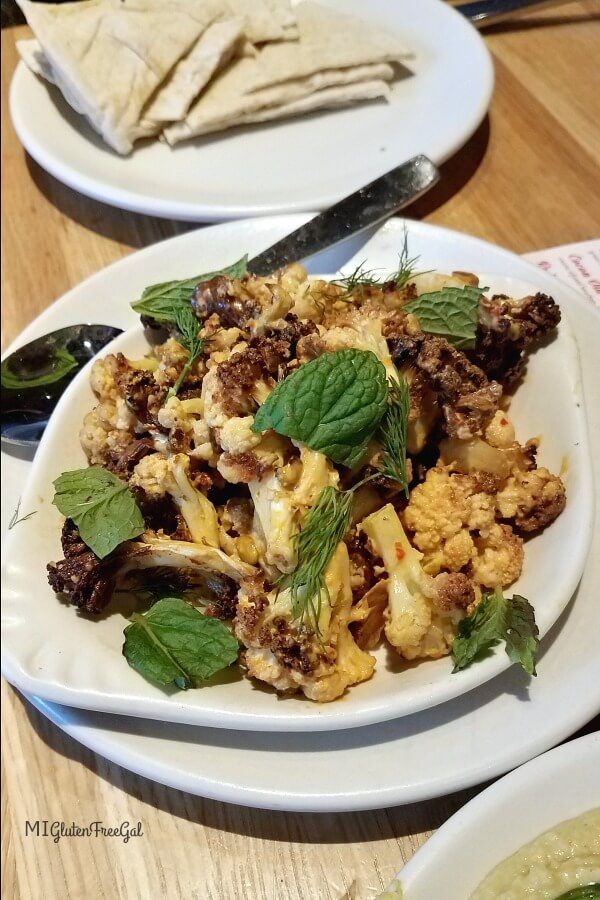 True Food Kitchen Standard Dishes
However, some of the dishes at True Food Kitchen earn a permanent place on the menu. Regardless of the season, diners can enjoy Charred Cauliflower or Herbed Hummus (with gluten free pita!) as an appetizer. A popular entree (which I ordered and LOVED) is their spaghetti squash casserole. Topped with fresh mozzarella, it's fantastic! (Love Spaghetti Squash? Try my alfredo spaghetti squash recipe!)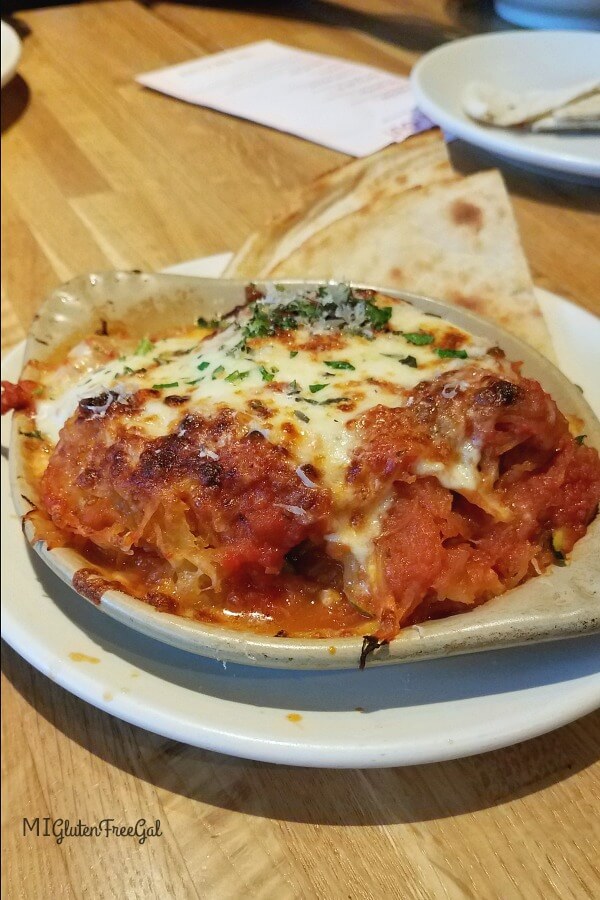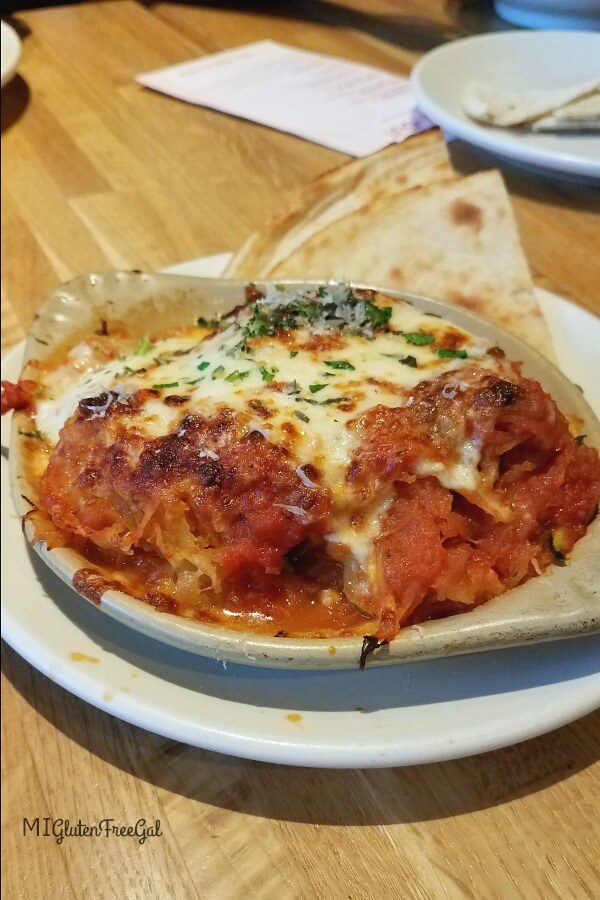 Preparation & Procedures
Despite a standard disclaimer on their website about the possibility of cross contact, True Food Kitchen takes precautions to prevent them. They know to change their gloves and to cook meals in fresh pans, etc. I feel like we ate like kings and queens that day, and I had no gluten repercussions. Of course, no matter what restaurant you go to, ALWAYS ask them how gluten free meals are prepared, regardless of my (or any one else's) recommendation.
Overall, we had a FANTASTIC experience, and I would definitely do again. Sadly, they don't exist in Michigan yet. However, you can find them in larger urban areas.
True Food Kitchen
Locations (Chicago, Houston, Miami, San Diego, Columbus and more
Website | Facebook | Instagram | Twitter
True Food Kitchen is one of many restaurants I've visited. You can find more on my Michigan gluten free dining post. Please remember to always ask any restaurant about their food preparation practices.