Michigan Coffee Shop Gluten Free Offerings
As an Amazon Associate and member of other affiliate programs, I earn from qualifying purchases.
Sometimes, a girl or a fella simply wants a gluten free donut or muffin with their cuppa joe. Or tea. Or beverage of your choice. Sharing my compiled list of Michigan coffee shop gluten free offerings across the state!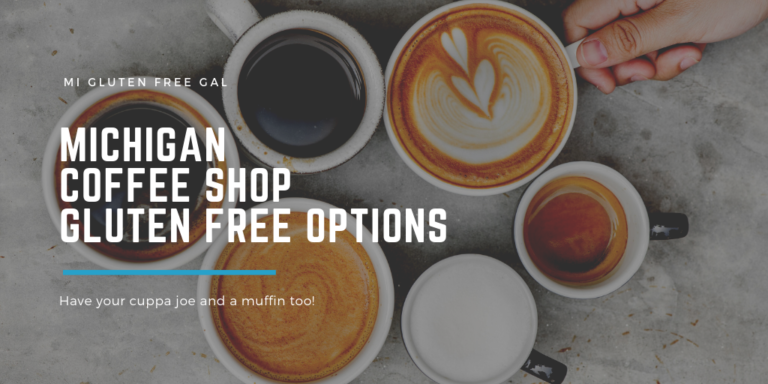 My husband has three foodie loves in life. Beer. Cheese. Coffee. We have a deal. When we check out a gluten free restaurant or bakery, he gets to visit the nearest coffee shop. However, I always lament that there are no safe gluten free "goodies" around. After reaching out to my baker friends, I realize Michigan baristas offer lots of options!
**Note– Please know that those baking under Cottage Law, from their home, are prohibited from selling their baked goods at a commercial business. Why? Because their kitchen has not been inspected by the health department. Only baked goods made in a commercial kitchen can be sold in additional locations.
West Coast / Grand Rapids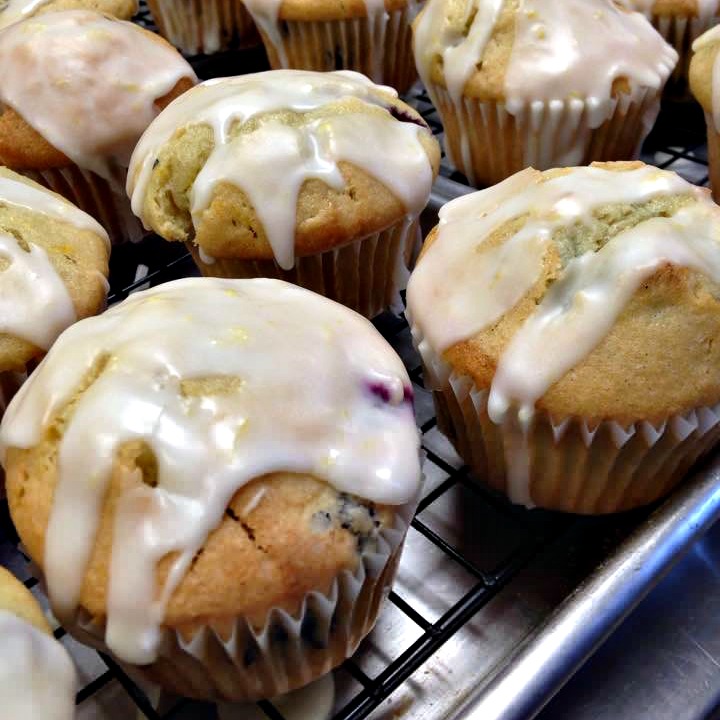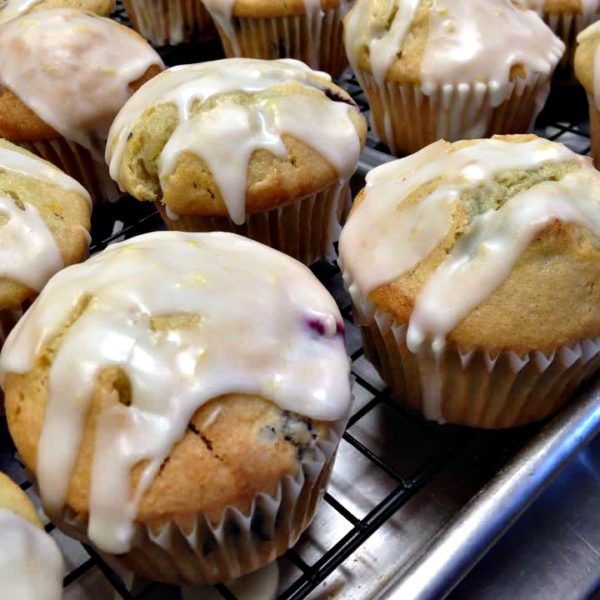 205 Coffee Bar (Holland)
Banana Dog Tea (Muskegon)
Bodhi Tree Juice Co. (Grand Haven)
Side Bar Artisan Coffee (Grand Haven)
Maggie's Be Cafe (Hudsonville)
Wildroast Coffee (Grandville)
Nonna's Pantry (Ada)
Affogato Ice Cream and Coffee (Allendale)
Lucy's Cafe (Grand Rapids)
Switchback Gear & Exchange (Grand Rapids)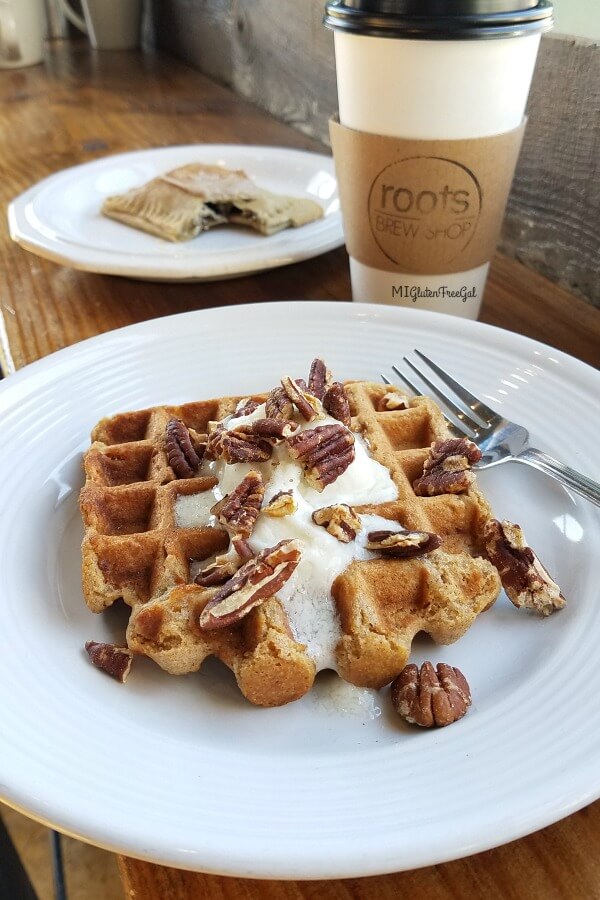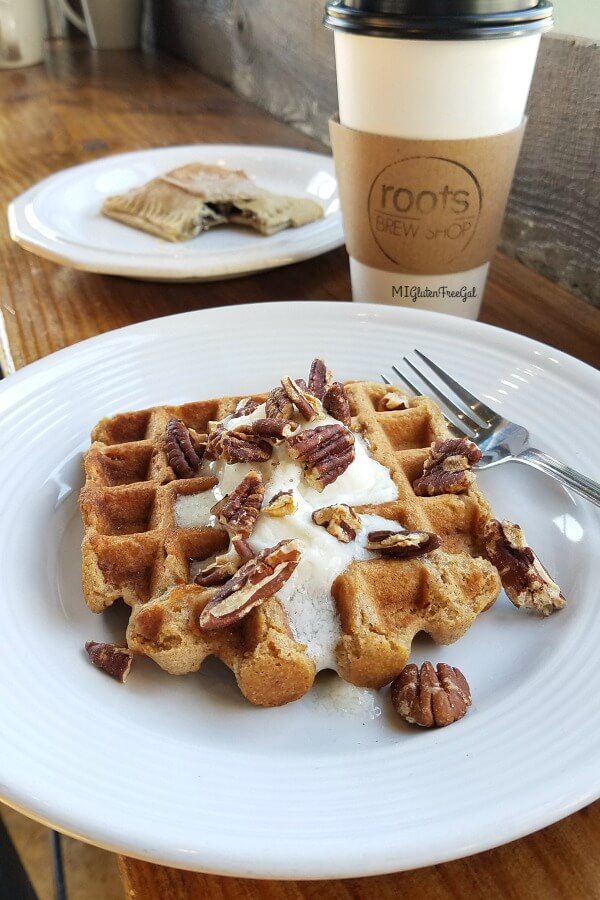 Squibb Coffee Wealthy Street
Squibb Coffee in the Downtown Market
Outside Coffee
Morning Ritual Coffee (formerly corridor)
Roots Brew Shop
Schuil Coffee
Sparrows Coffee East
Sparrows Coffee North
Bodhi Tree Juice
Everplay Cafe
Kalamazoo / Southwest Michigan
Lansing / Central Michigan
Hooked Coffee & Bookstore – Lansing (Sweet Encounter)
Ayven Grace Coffee & Studio – Laingsburg (made in house)
Brighton / Ann Arbor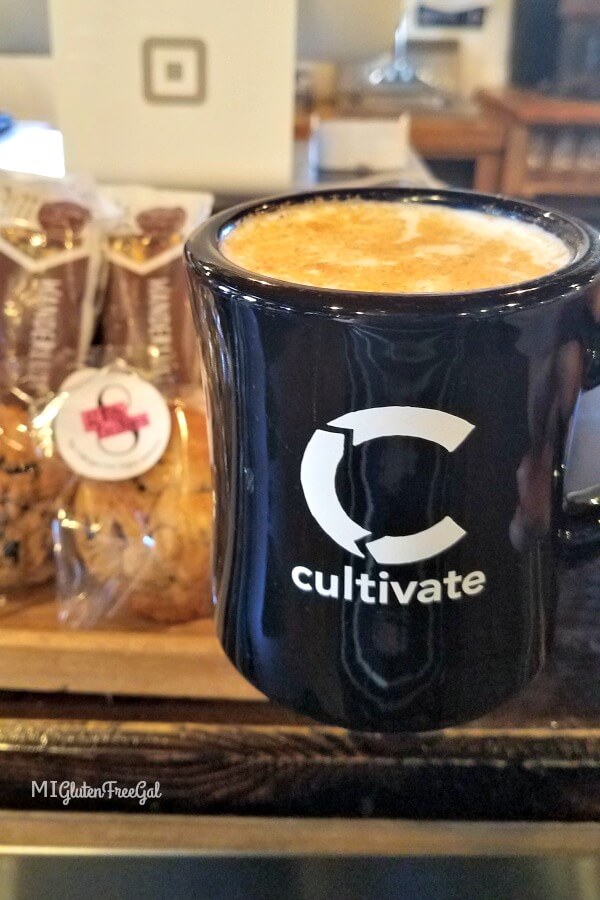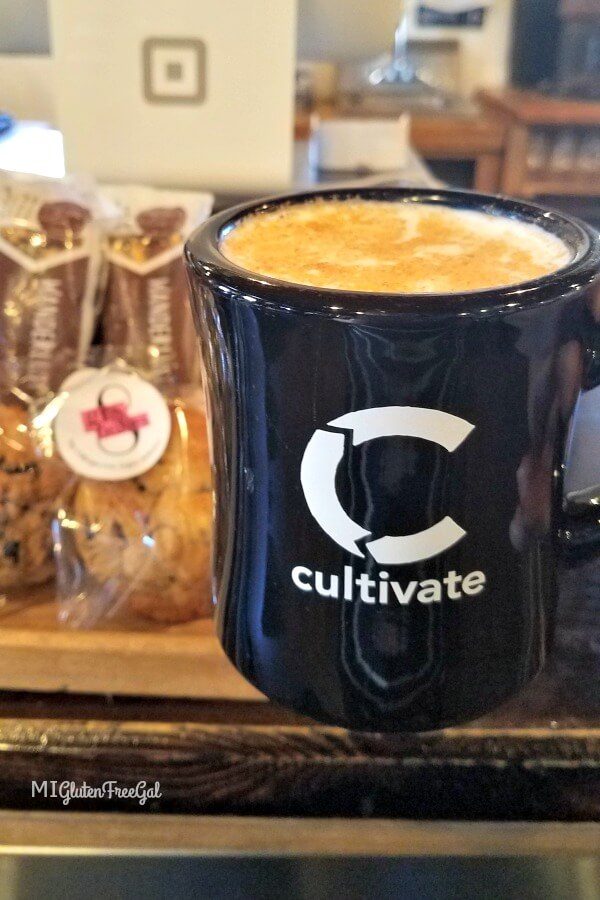 Gr8 Bakes Products (Gr8 Bakes is temporarily on hiatus)
Sweetwaters Coffee & Tea (Kerrytown & Ypsilanti only)
Zingerman Next Door Cafe (Ann Arbor)
Vertex Coffee (Ann Arbor)
Bearclaw Coffee, on Washtenaw, in Ann Arbor
Thrive Juicery (Ann Arbor)
Brewed Awakenings (Saline)
Uptown Coffeehouse in Howell
Agricole Farm Stop in Chelsea
Starling Lounge Blissfield
Buzz Cafe Adrian
Detroit / Metro Area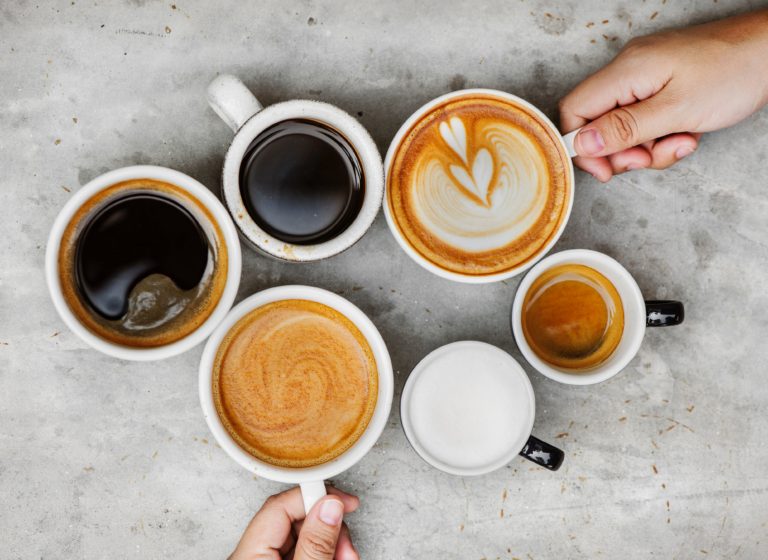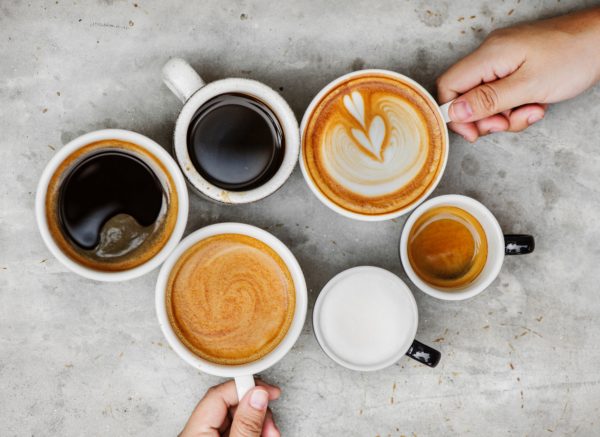 Anthology Coffee Detroit (all items baked in house, gluten free kitchen)
Carrigan Cafe Saline
Agricole Farm Stop (Chelsea)
Apothecary Espresso and Coffee– Farmington
Commonwealth– Birmingham
Simply Fresh Cafe– Brighton
Espresso Elevado (Plymouth)
Java Coffee House South Lyon
The Corner Social South Lyon
Ground Control in Downtown Farmington
Espresso Elevado (Plymouth)
Plymouth Coffee Bean (from Tasty Bakery)
Bakehouse 46 Rochester, Birmingham and Ann Arbor (donuts)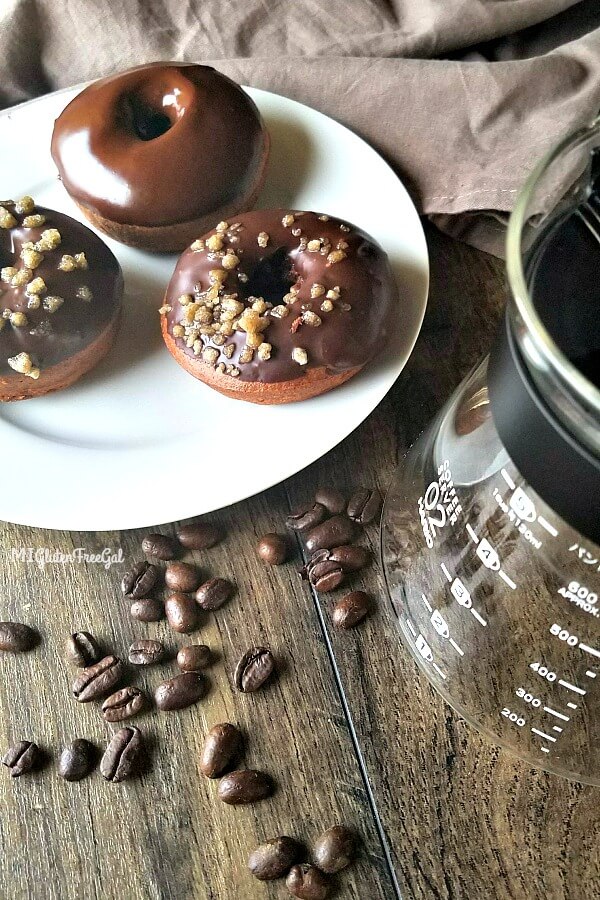 Flint / Saginaw / Thumb Region
Populace Coffee Bay City (made in house, double check prep methods before ordering)
Northern Michigan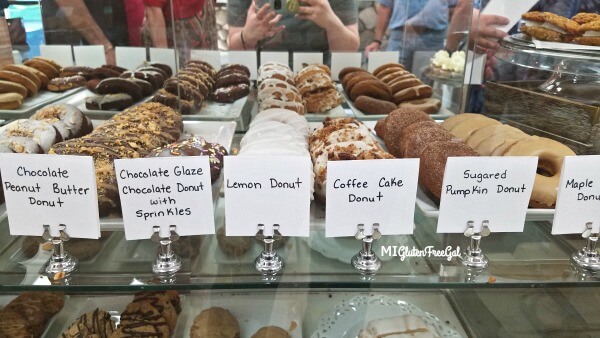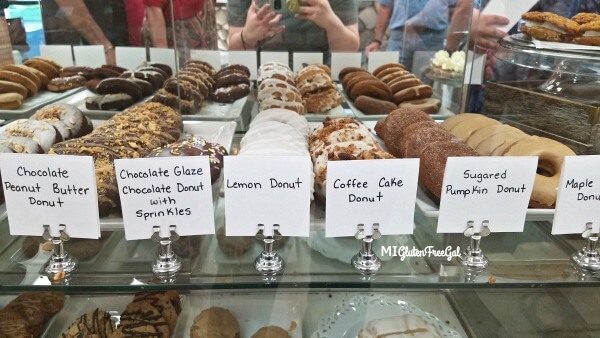 Bliss Bakery (keto, grain free)
Galley Sweet Shop Alpena (Bliss Bakery)
Cuppa Joe , Traverse City
Espresso Bay, Traverse City
Table 12 Coffee, Traverse City
Leelanau Coffee Roasters, Glen Arbor
Pedaling Beans Coffee House, Lake Leelanau
Planetary Coffee, Elk Rapids
Red Door Coffee House, Lake Ann
Cornerstone Coffee, McBain
Shoreline Cafe, Lake City
Upper Peninsula
Edelweiss Coffee Iron Mountain (Dulce Nulla)
Organic Grounds Coffeehouse, Iron Mountain
5th and Elm Coffee House, Houghton (shared kitchen, dedicated GF bread maker, no separate toaster)
Please see comments below for additional location suggestions.
Wish that a coffee shop near you carried gluten free products? Show them my list of dedicated gluten free bakers, and help them connect! Know a coffee house serving 100% gluten free baked goods? Leave a comment below!