Gluten Free Beer Review
As an Amazon Associate and member of other affiliate programs, I earn from qualifying purchases.
I don't like beer. Ever since a young child when I accidentally took a swig of my dad's beer, thinking I had grabbed my pop, beer has left a bad taste in my mouth. I even tried it again once in college – Natural Ice – which was not any better. Therefore, when at the GFAF Expo in 2014, I asked my husband to try the beers represented there and give my readers his gluten free beer review. I've since updated this list to include new gluten free brewers across the US.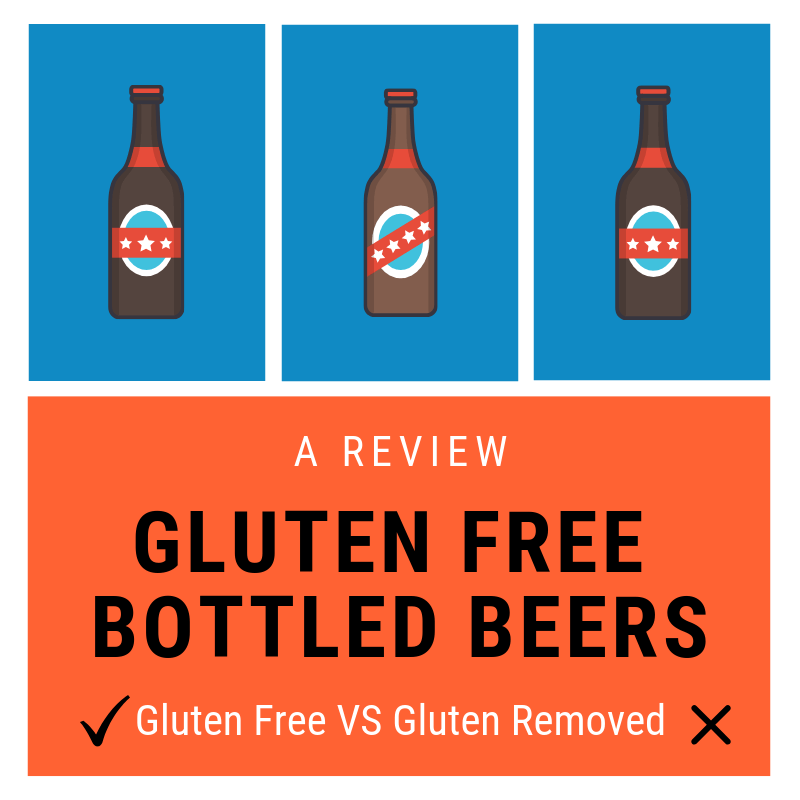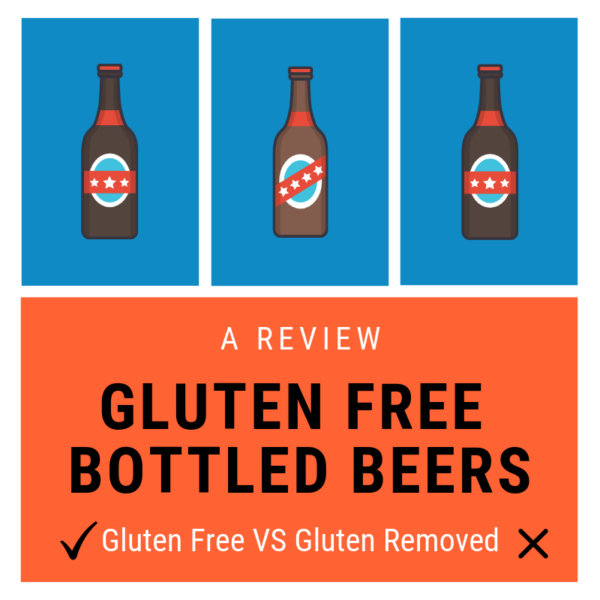 What You'll Find in This Post
Gluten Free Beers Tried at the Event
Differentiation Between Green's Gluten Free Beers and Gluten Reduced Beers
List of Gluten Free Breweries Across the United States
An Explanation of Gluten Reduced Beer
Meet Mr. MI Gluten Free Gal
"Since the Chicago GFAF Expo invited my wife to attend, but doesn't drink beer, she asked me to be an unofficial guest blogger for beer tasting. There were several different vendors who had tastings of their gluten-free and gluten-removed beers. (More on gluten removal later).
Prior to giving my gluten free beer review, I want to start with several disclaimers. First of all, I do not have celiac disease. In addition, I am not an expert on beer, yet I prefer a very distinct type of beer. If you want to know the best IPA, I'm not the guy to ask. I tend to like reds, stouts, and bocks. I will try to give my overall impressions of each beer, and my opinions about which I would drink if I had celiac disease or gluten-intolerance."
Beer Made From Gluten Free Grains
Bard's Beer Lager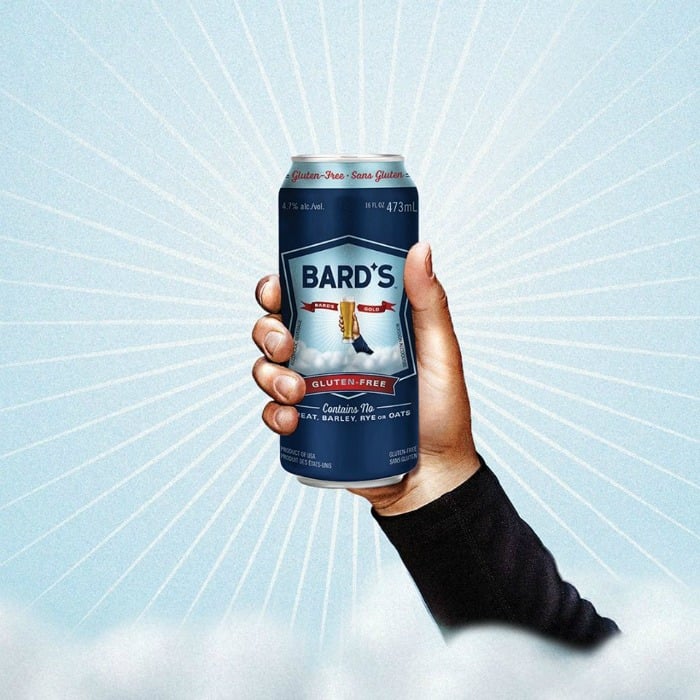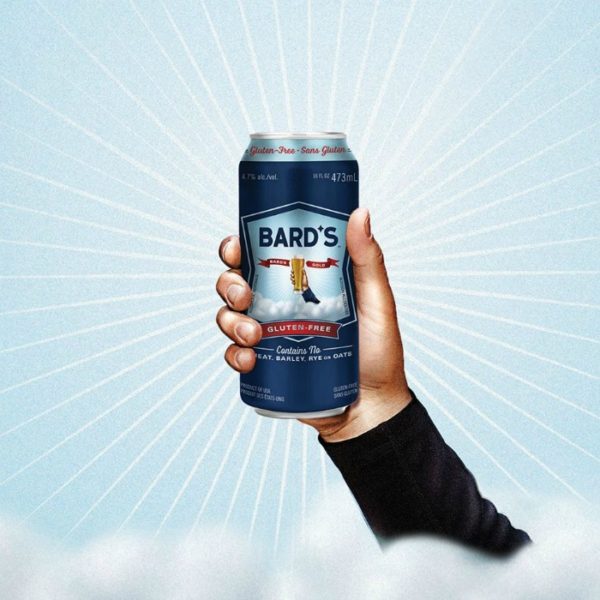 "I really liked Bard's Tale Beer. This beer intrigued me, because they brew this naturally gluten-free lager style beer from malted sorghum. How do they do that? They malt their sorghum, and the difference shows up in the flavor. I thought this one had a good, full lager flavor that I hadn't found in any other naturally gluten-free beers. For this gluten free beer review, I give it a big thumbs up.
I enjoyed a fascinating conversation with Brian Bizer, one of the executives at Bard's. He thoroughly explained their brewing process to me. They buy the sorghum direct from the farmer to avoid cross contamination in shipping. According to Brian, they use their hops to achieve 18 bitterness units (which didn't mean much to me).
In contrast, some other breweries add more to try to cover flaws in the beer. When he said that, it was like a light bulb went off for me. That explains why other beers I tried tasted so hoppy! He's also very honest. His advice is to drink the cheapest beer you like. Bard's is not cheap, but it's also not particularly expensive for a craft-beer, and it's naturally gluten-free."
New Planet Beer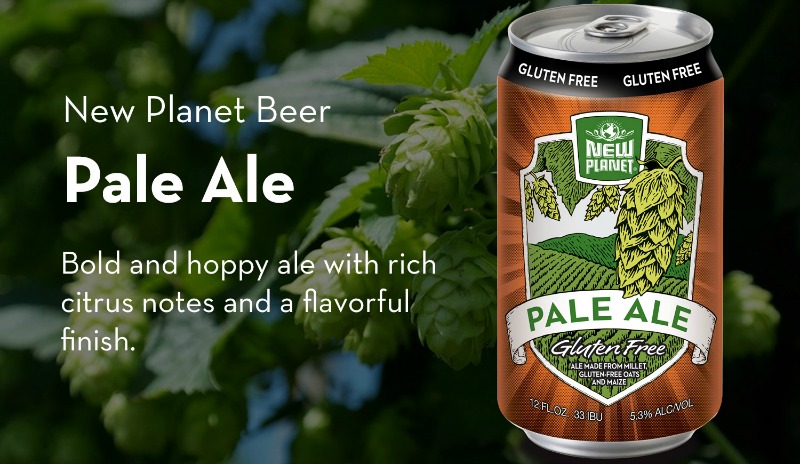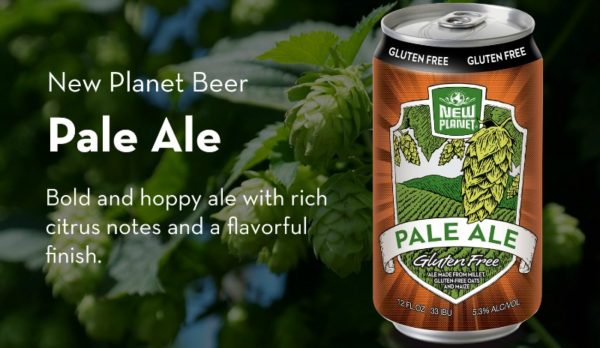 "The second company on my gluten free beer review is New Planet. They were tolerable beers. I tried the Amber and Blonde ales. They were very hoppy. It seemed to have a lot of hops flavor, even without being extremely bitter. I don't personally care for that, so it was a little off-putting to me. Another thing that I noticed is that they both lacked much bouquet, and had very little flavor on the back end. This is something that I've experienced with other commercially brewed, sorghum based beers. They just taste thin.
Green's Gluten Free Beer (& Gluten Reduced)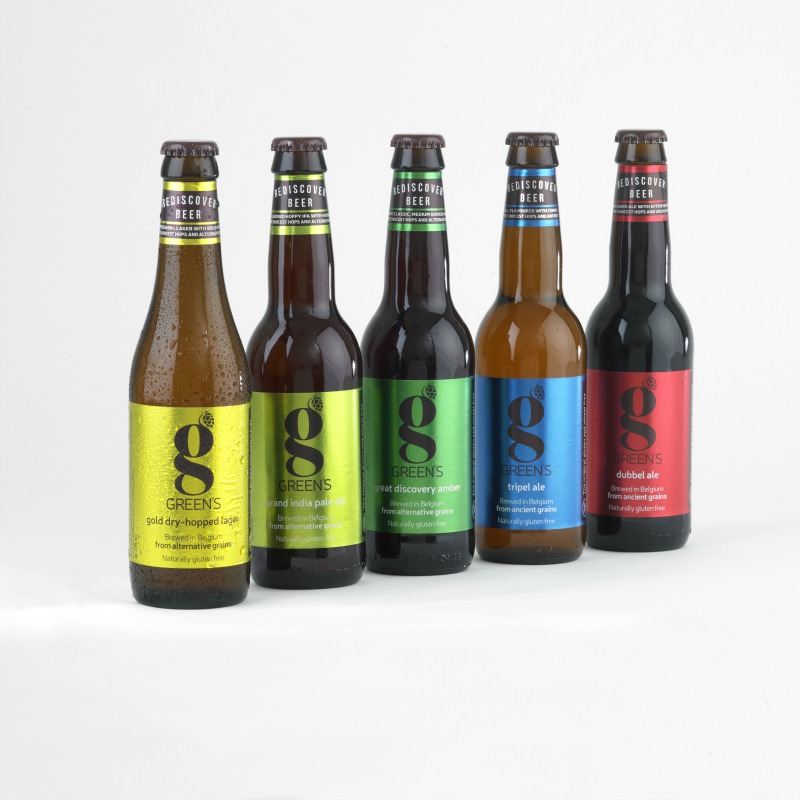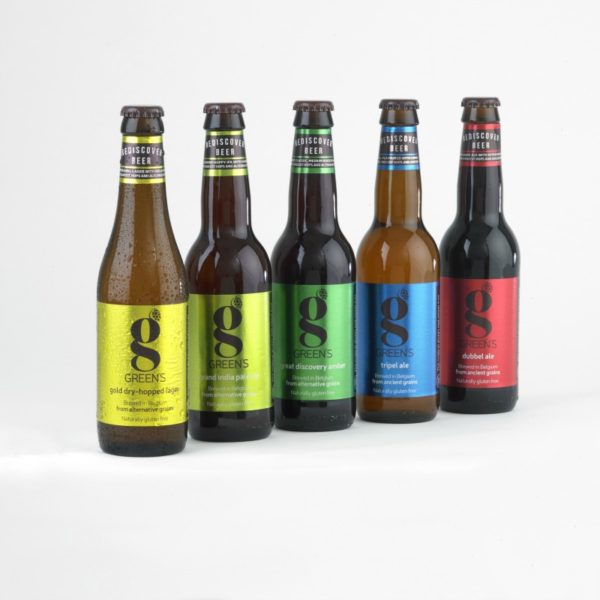 "Green's Gluten Free Beer was also there. I really enjoyed the beer I tasted. However, I now wish I had taken better notes about this brand. I didn't write down my specific thoughts, or even which product I tasted. Green's ranks high in other gluten free beer review line-ups. This company makes both naturally gluten-free beer and beers that have had the gluten removed chemically. Be careful, and make an informed decision for yourself if you choose to drink a gluten-removed beer.
I know that the beer I tasted was naturally gluten-free, and based on what my tastes are, it was probably the Discovery Amber Ale. If you like slightly sweet amber ales, this is a GOOD CHOICE. If I were to go with a gluten-free beer for myself, this is probably the one."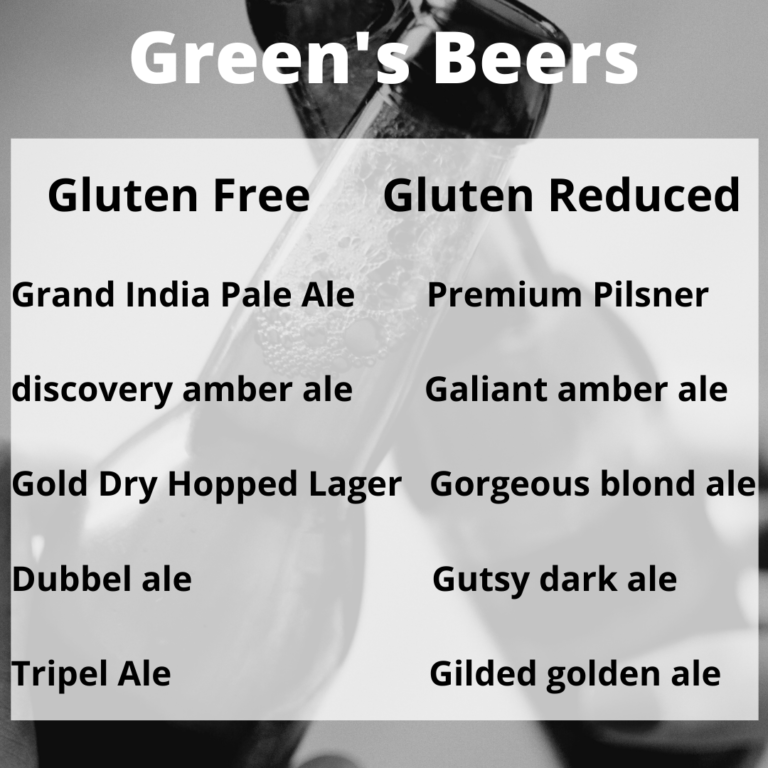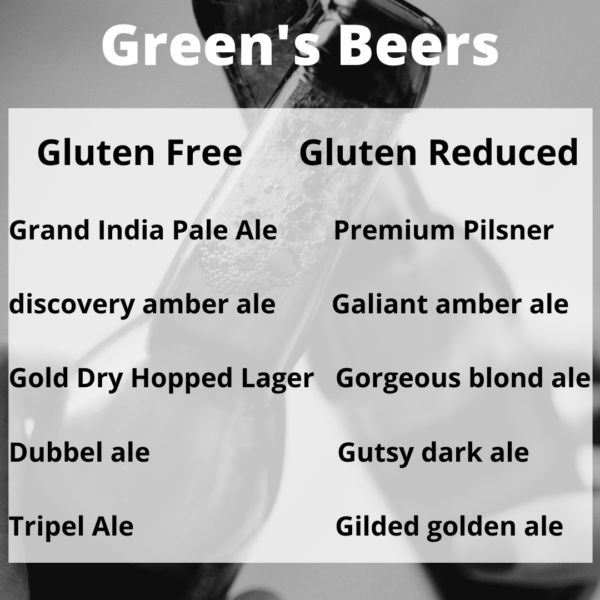 Other Gluten Free Beers Not At the Show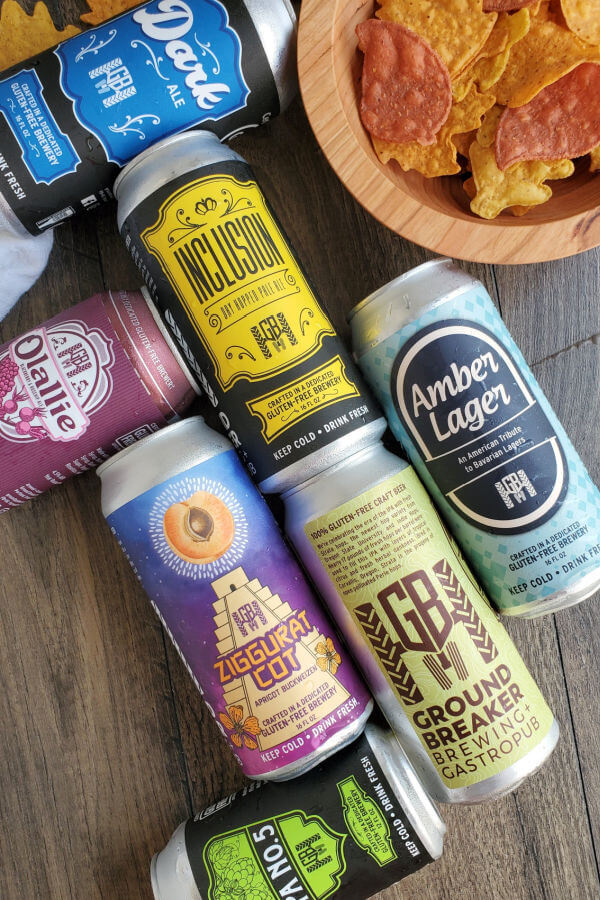 All of the beers listed below are made from 100% gluten free grains.
USA Gluten Free Brewery List
West Coast
Southwest (any suggestions?)
Midwest
East Coast
South East (any suggestions?)
Canada
List updated with insight from the Gluten Free Beer Brands list on the Best Gluten Free Beers website. This post also includes a list of beers made in Europe and other countries.
Beer Made From Barley – AKA Gluten Reduced
Omission Beer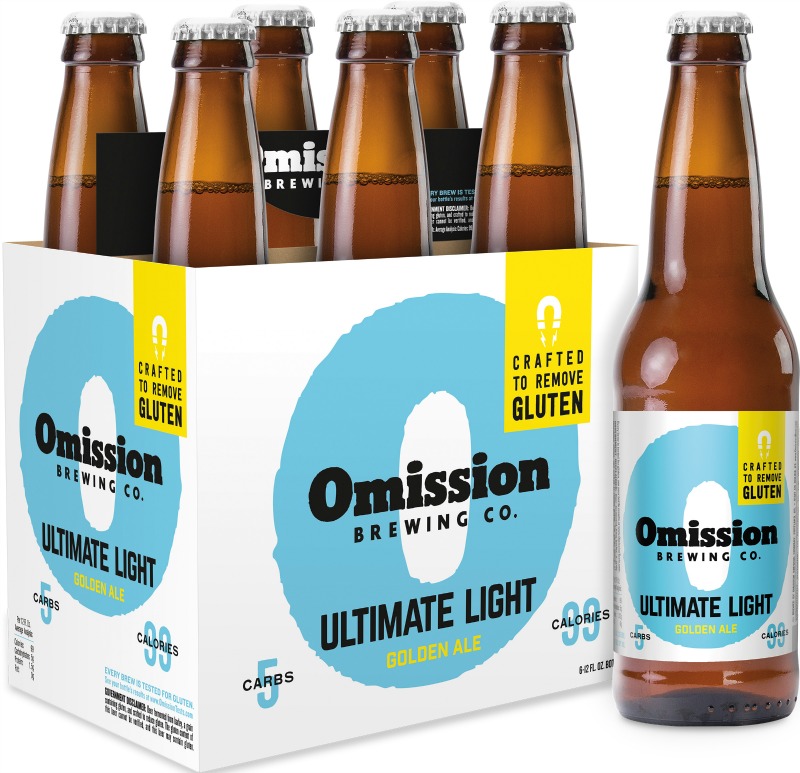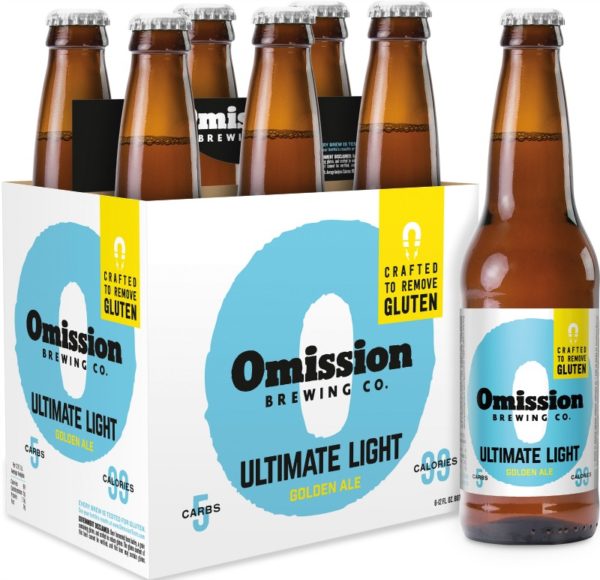 Omission Beer is a gluten-removed beer, brewed from barley malt and treated with brewers' clarex. In theory, brewers' clarex cuts the proteins into smaller peptide chains, that supposedly aren't toxic to people with gluten sensitivities. According to the rep at the expo, researchers identified 31 toxic peptide chains, and Omission tests to make sure their beer does not include any of them. They also state they use both ELISA and mass-spec testing. She even told me a chemistry journal reviewed their brewing process! (NOTE- ELISA testing is not accurate for testing hydrolyzed gluten, as in beer. Gluten Free Watchdog explains this in her article, "Sandwich ELISAs and Hydrolyzed Gluten.")
What Scientists Say About Gluten Removed Beer
I know about gluten removed beers, and know some with celiacs feel furious brands market them as gluten-free. Sometimes companies use oddly worded disclaimers to avoid legal definitions of "gluten-free" So I tried to look up the journal article the rep mentioned. It shocked me to read the abstract that I found at the ASBCJ.
There it stated their beer contained no detectable gluten. Yet, this disclaimer followed. "However, definitive evidence of the safety of treated beer for celiacs ideally requires a double-blind crossover, dietary challenge." Also, "The effect of protease treatments on the safety of treated gluten for the remainder the celiac-like diseases, … cannot be definitively assessed until the epitopes involved have been defined."
This recent Forbes article, titled "A New Test to Make Sure Your Beer is Gluten Free" opens my eyes. Researcher Colgrave states she detected "gluten in a dozen beers labelled gluten-reduced with a new kind of test." Last year the Gluten Intolerance Group completed a study that showed how these fragments of gluten still affect those with Celiac Disease. "In Colgrave's experiments, all the beers she tested had been rated by their makers to have gluten levels below 20 ppm, according to ELISA. But she found detectable gluten fragments in every sample using LC-MS, and most had much higher levels of gluten than ELISA detected.
But Does Omission Taste Good? IMO, no.
However, in this gluten free beer review, you want to know about taste. Honestly, I didn't think it was anything special. The lager style beer I tasted was like an American lager, because it is- barley malt and everything. If you like Bud or Coors, you may enjoy this. I know I probably insulted someone by lumping those two together, but to me lagers come in two types – tolerable and bad, and this was tolerable. The Pale Ale was very bitter. I like strong flavors, but this was a bit much for me. It also lacked body, which was a little disappointing in such a bitter beer.
Estrella Damm Daura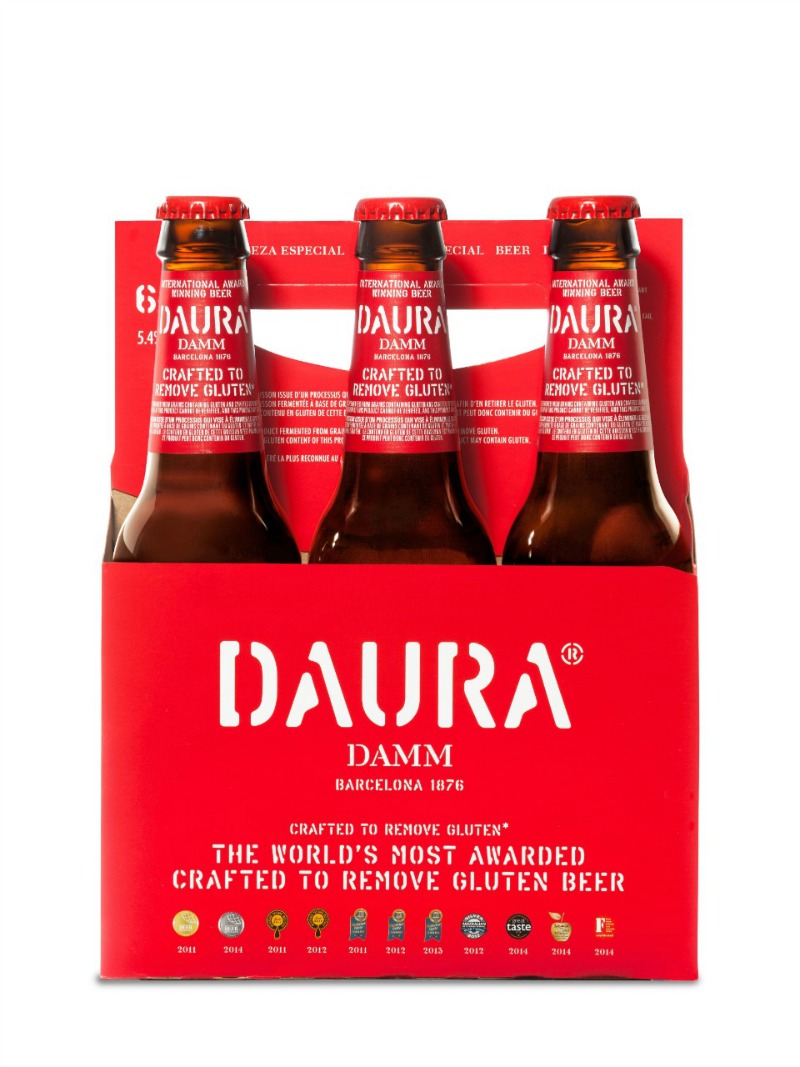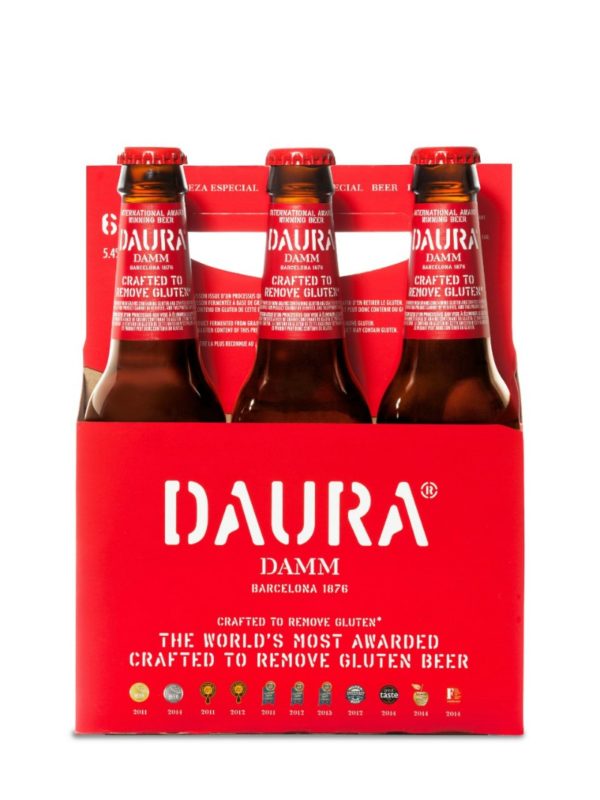 Another booth served samples of the Spanish produced Estrella Damm Daura gluten-removed beer. (**Estrella makes two versions of this beer, one "crafted to remove gluten", and one that has not.) Estrella made a big deal about the fact that they test the beer to have less than 3 ppm gluten in it. ( This 2017 article in UFeast states Estrella comes to result through ELISA testing. However, ELISA testing is not accurate for testing hydrolyzed gluten in beer.) The Celiac Organization in Spain does put their seal on it, because Estrella states it tests less than 20 ppm.
My gluten free beer review on taste? I did not think this was a particularly good beer. It had some light, fruity notes in the flavor. The lightness of this beer surprised me, because they brew it from malted barley and not sorghum or rice. It also contained a stronger hoppy than I appreciate in a lager. Please take note, this is a gluten-removed beer, not naturally gluten-free.
Other Gluten Removed / Reduced Beers Not at the Show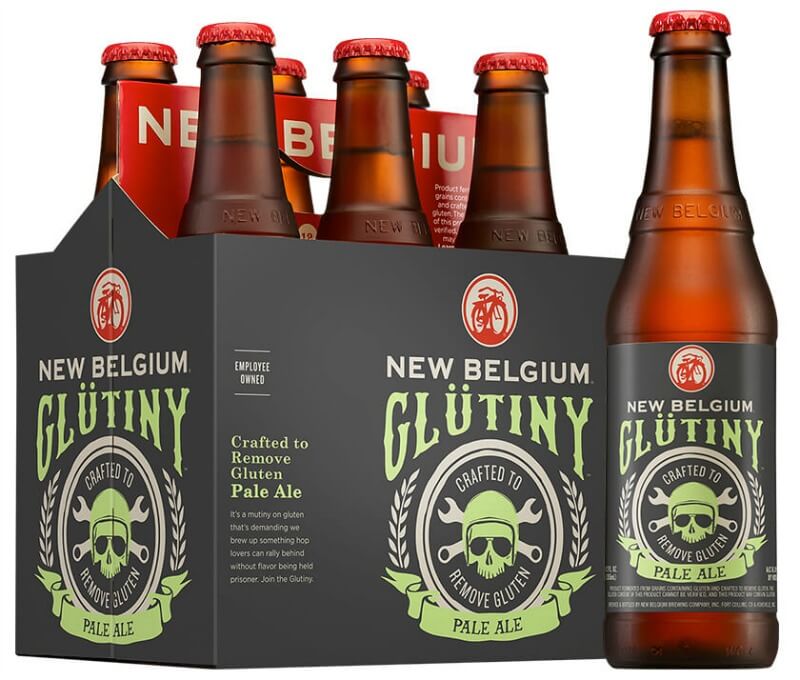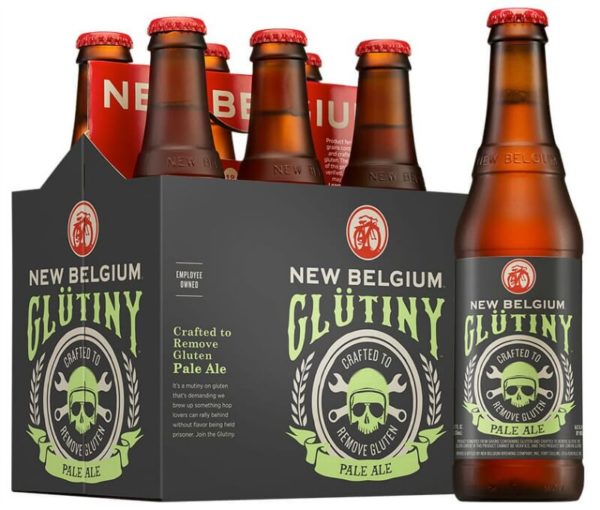 List of Gluten Reduced Beers (not complete)
New Belgium Glutiny
Short's Space Rock
Stone Delicious IPA
Two Brother Prairie Path Golden Ale
*** New Planet Seclusion IPA and Tread Lightly Ale
Duck Foot Brewing
Gluten Free Beer Review: Overall Recommendations
Lager: Bard's Beer
Ale: Green's Discovery
Gluten-removed Beer: Be very cautious of any of them!
Sincerely,
Bradlee (Mr. MIGlutenFreeGal)
Hi, there, Margaret again. So I hope this gluten free beer review opened your eyes. One, to dedicated gluten free beers to try. In addition, I hope I better explained the difference between gluten free beers and gluten removed beers. And thirdly, I hope I presented enough science to encourage you to steer clear of gluten removed beers, if you have Celiac Disease. Make sure when traveling you pay attention to labels, to know exactly what you're drinking.
Looking for something local? Check out my post about Michigan Gluten Free Beers and Brews.
Know any dedicated gluten free beers that I missed? Leave them in the comments below!