Ayven Grace Coffee and Studio- Laingsburg
As an Amazon Associate and member of other affiliate programs, I earn from qualifying purchases.
Ayven Grace Coffee and Studio in Laingsurg, Michigan is worth its own road trip. Great coffee, lovely teas, and amazing gluten free baked goods make this business a "must visit." Their gluten free cinnamon rolls are amazing!
Where is Ayven Grace Coffee and Studio?
Avyen Grace is located on East Grand River in Laingsburg. Unfamiliar with Laingsburg? This small town of 1,300 people is located about halfway between 127 and M-52. Laingsburg exists about 12 miles northwest of Perry. A trip from Michigan's state capitol in Lansing will take you approximately 25 minutes. And from Sleepy Hollow State Park, it's a short 5 minute drive.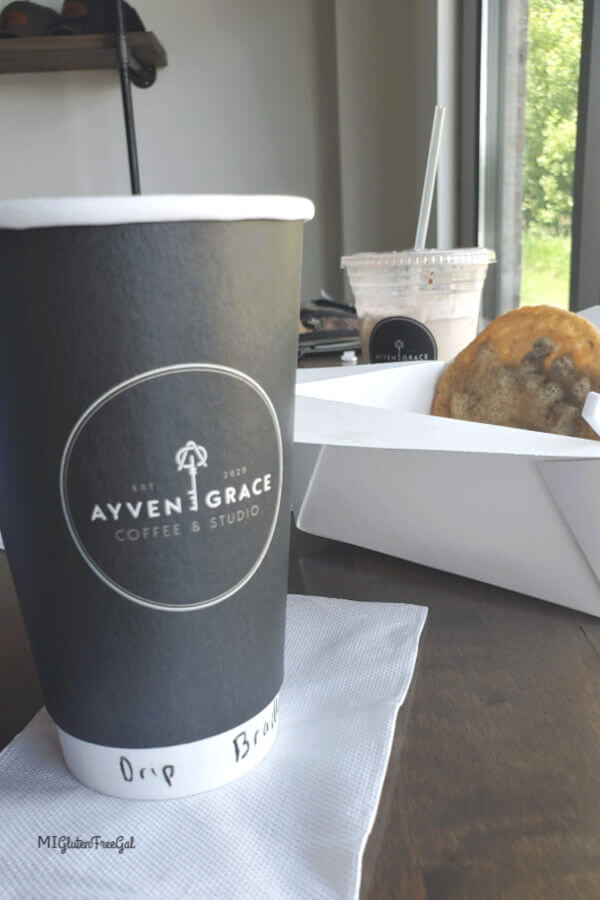 Where Do They Get Their Coffee From?
Avyen Grace, named after the owner's two adorable children, partnered with Foster Coffee to start their business. If you're unfamiliar with Foster Coffee, they started in the small town of Owosso, but have branched out to Flint and Owosso. Being a Flint girl, I was ecstatic to learn that Foster had a hand in helping this small town business get their start.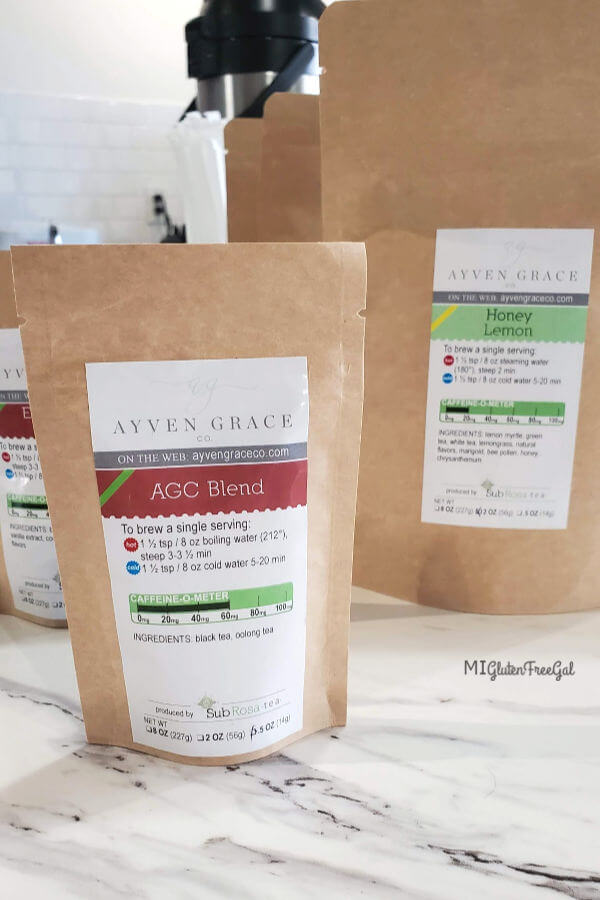 Do They Have Drinks Other Than Coffee?
Confession. I hate coffee. Or more correctly, coffee hates me. My go-to order is a chai latte, and Ayven Grace Coffee makes an awesome one. They also have their own house blends of teas, which are also available for sale so you can make a cup at home. You can also order a hot chocolate or Italian soda. And if you're feeling super trendy, you can order a Dalgona coffee!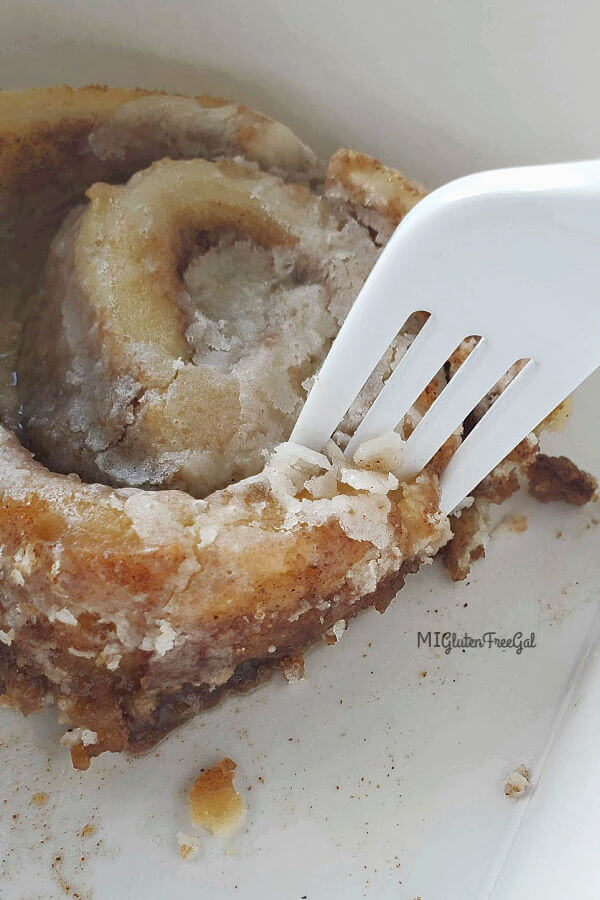 Do They Offer Gluten Free Baked Goods?
Their gluten free baked goods drew us here. A follower told me Ayven Grace offered gluten free baked goods. And not just baked goods, but delicious cinnamon rolls! I asked the owner how they prevented cross contact with gluten. She then told me ALL of their homemade baked goods are gluten free. Jessica also must eat gluten free, so she understands about cross contact, etc.
Ayven Grace just opened in the summer of 2020, and haven't been super vocal about their gluten free goodies. Their menu states "ask us about our gluten free options." She loves being able to tell inquiring customers that all of their fresh baked goods are gluten free. *They do have wheat based bread and English muffins on premises. Make sure to clarify GF status, and preparation methods before ordering.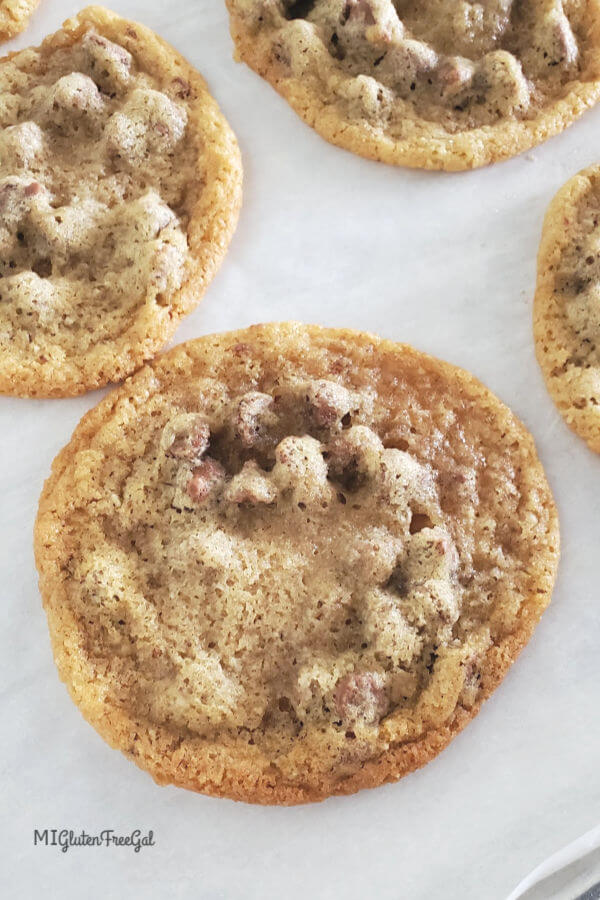 Cookies and More
They offer more than just cinnamon rolls. My husband and I ordered one cinnamon roll and one chocoalate chip cookie to share. Both were absolutely delicious. From their Facbook feed, it appears that they occassionally offer gluten free muffins as well. They also serve something called Papa's Maple Toast, which can be served on gluten free bread.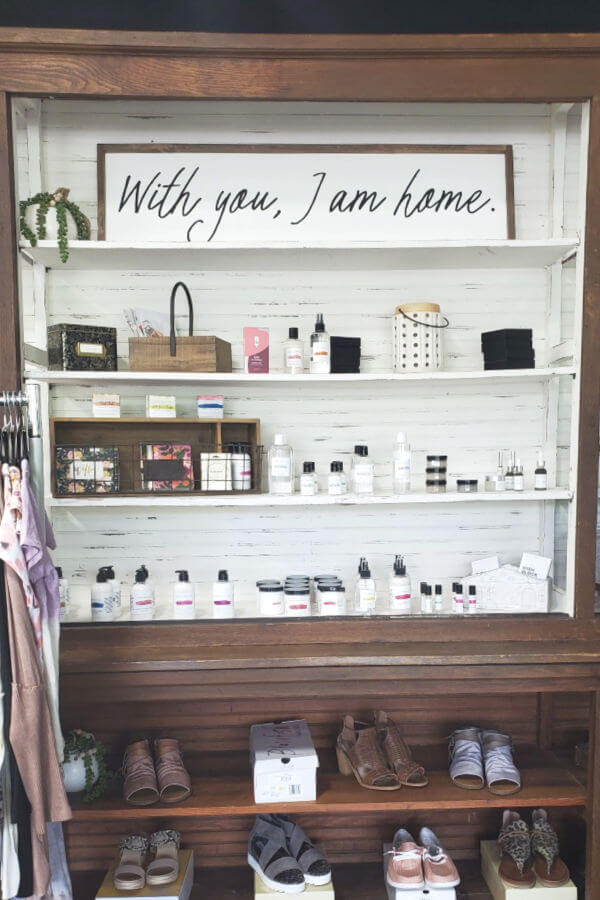 More Than Just a Coffee Shop
Interestingly enough, this amazing coffee shop is Siversten's second business. Jessica's original business is the Ayven Grace clothing boutique, next door. She travels the country looking for American made clothing and housewares. The clothing boutique hosts Facebook lives to showcase new apparel. Check out the boutique's Facebook page, which already has 20K followers!
Ayven Grace Coffee & Studio
750 East Grand River Rd
Laingsburg, MI 48848 (same plaza as Subway)
989-323-1575
Mon/Wed/Fri 7 am – 6 pm, Tues / Thurs 7 am – 8 pm, Sat 9am – 6 pm, Sun 10 am- 4pm
Facebook | Instagram | Clothing Store Website
Don't live near Laingsburg? Check out my list of Michigan coffee shops offering great gluten free baked goods. (There are even a few in the Upper Peninsula!)