Gluten Free Upside Down Cake
As an Amazon Associate and member of other affiliate programs, I earn from qualifying purchases.
This year I attempted my first ever gluten free upside down cake. Well, truly my first upside down cake, EVER. It turned out fantastic! I'm excited to share it, and our family's basic recipe with you.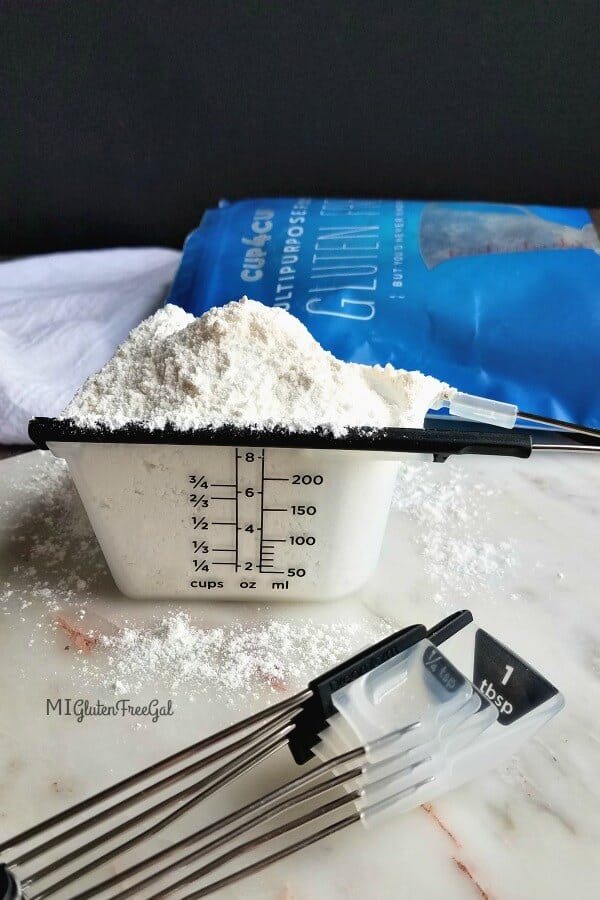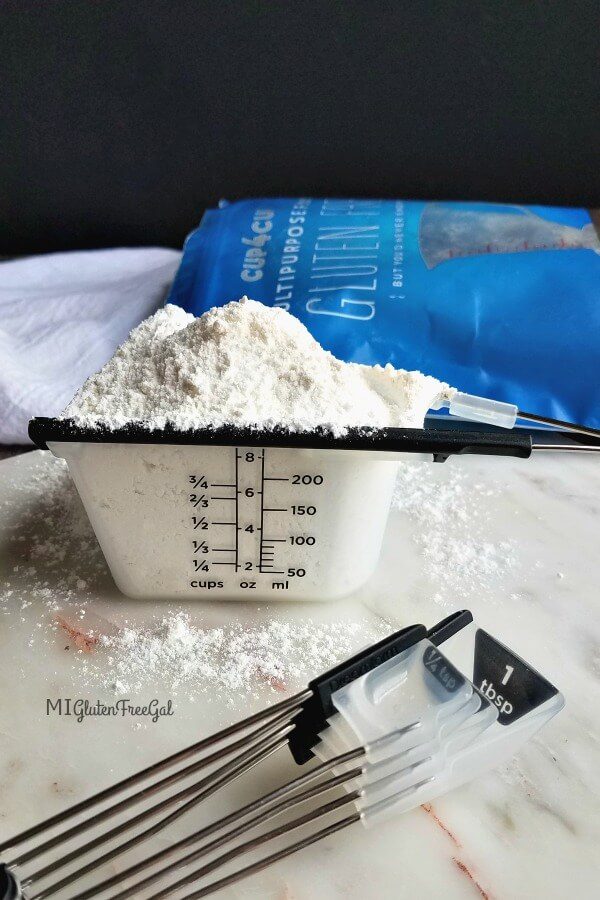 One Measuring Cup
This simple recipe for a gluten free upside down cake originates with my husband's grandmother. This recipe's uniqueness stems from its usage of mainly one measuring device. A one cup measuring cup, in fact. He told me about this "heaping cup, scant cup" years ago and it fascinated me.
As you've seen me state before, measuring flour should be an exact task. One should spoon the gluten free flour into a cup and then level it off. (This Levup from DreamFarm makes that easy with a built in leveler.) However, this recipe throws that knowledge to the wind. If grandma say "heaping cup of flour," that's what we'll do!
How much is a heaping cup of flour? I'm not sure. I'm guessing about 1 1/4 cup.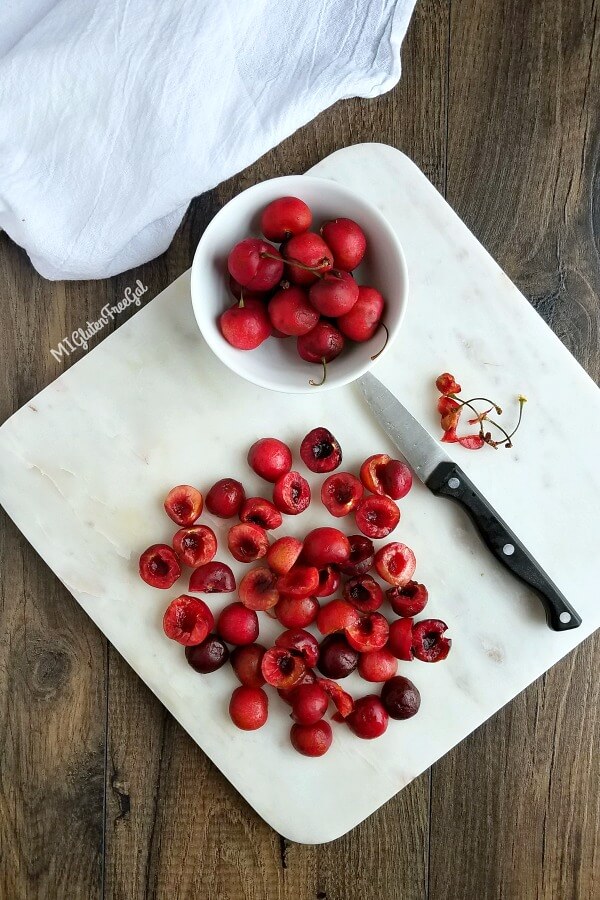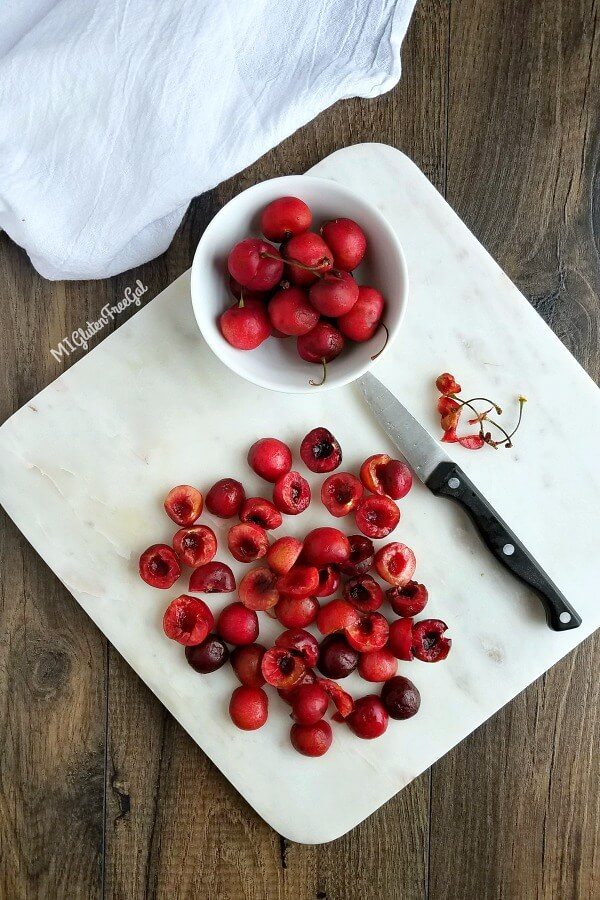 First Time for Everything
One thing I wish to accomplish with this blog is to make old things new. To allow you to remake old recipes you loved, before you started this gluten free journey. Also, I want to show that just because we follow a strict diet doesn't mean there's not room for creativity.
Would you believe I've never made an upside down cake? My grandmother made many cakes when I was a child. However, I don't remember even eating pineapple upside down cake once. So I decided this would be my year to do so. And when I had leftover cherries from my Gluten Free Cherry Chocolate Chunk Cookie photos, I decided it was time.
No cherry pitter? No problem! I simply used a paring knife to cut my cherries into fourths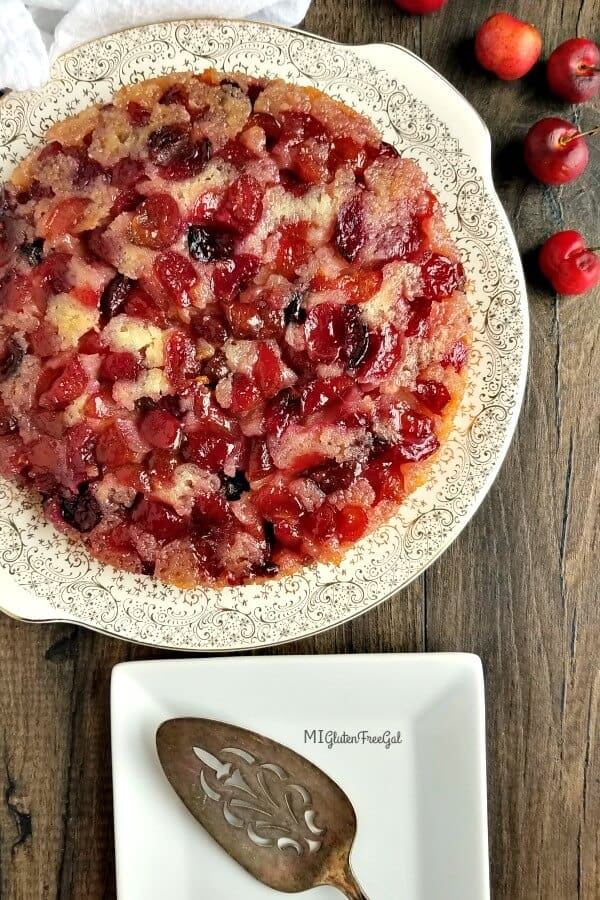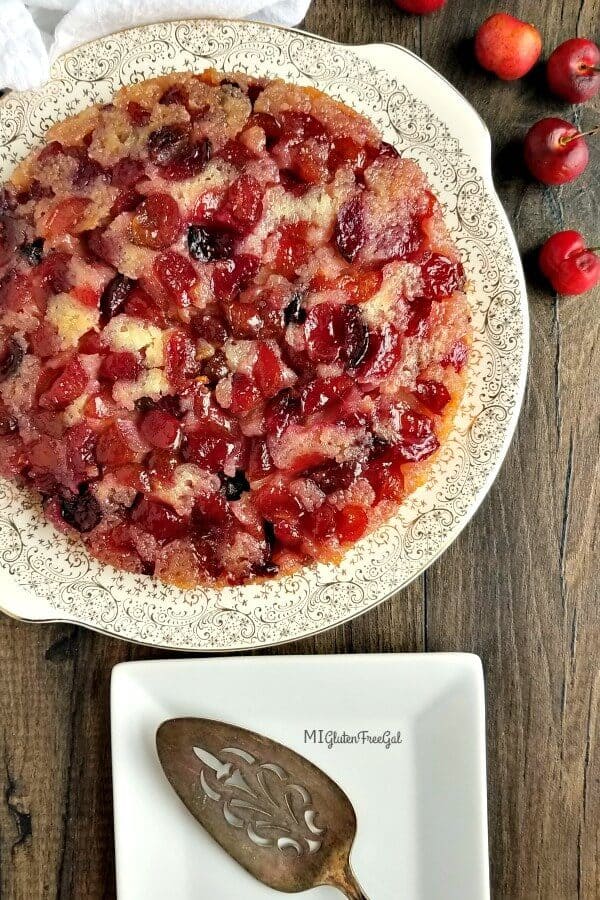 A Family Collaboration
So, I wanted to get this gluten free upside down cake started. However, my husband was fast asleep in the recliner, and the recipe was in his noggin'. Therefore, I called my mother-in-law to ask her. Since the quick cake base originated with HER mother-in-law, she wasn't sure of the ingredients either.
Luckily, he woke up while we were on the phone. As I started to relay the recipe to her over the phone, she started to jot it down herself. None of us were certain on how much baking powder, salt or vanilla. After searching the internet for rations and discussing things further, we arrived at a recipe.
What's the ratio of baking powder to flour? 1 tsp b. powder per 1 cup flour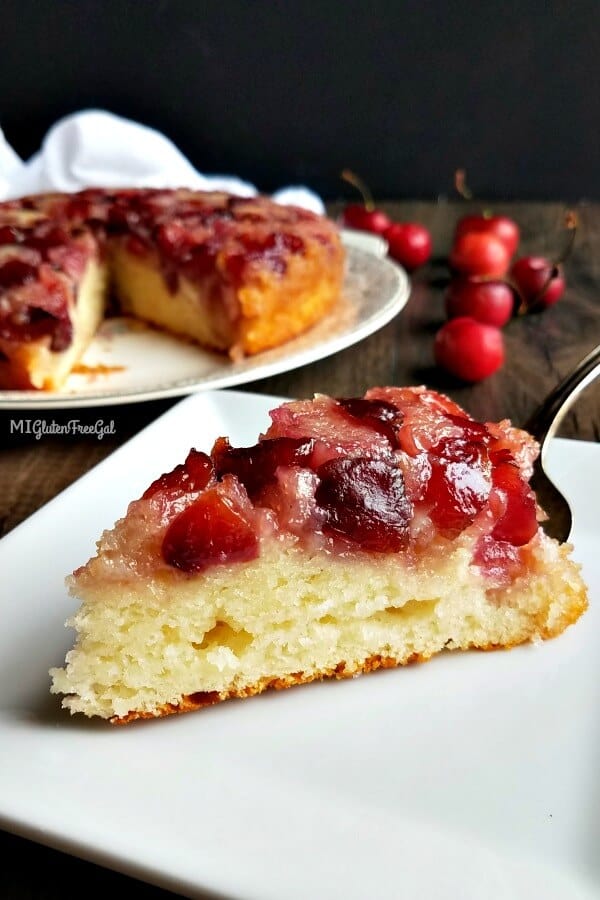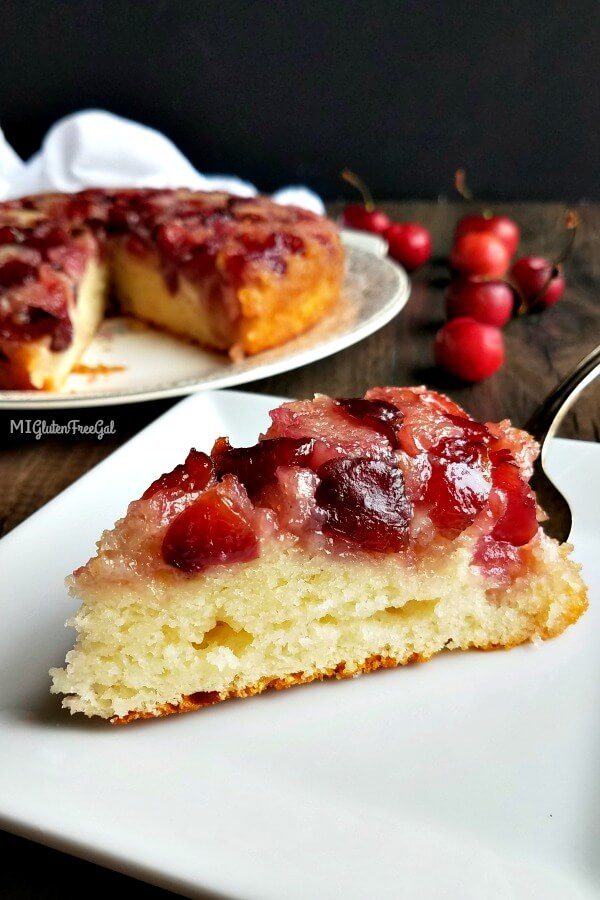 Difference of Opinions
While we all agreed on the cake portion, the fruit portion left me a bit stumped. I relied heavily on The Kitchn's "How to Make an Upside Down Cake with Almost Any Fruit." They state to melt the butter and sugar in the pan, then place the fruit on top. My husband says grandma mixed the fruit in with the sugar.
I did it the Kitchn's way. They stated to cook it for 4o-45 minutes. I did it for 30 minutes. However, when i flipped it over, the center was undercooked. I magically managed to flip it back into the pan and bake it for another 10 minutes, which did the trick. For a rookie, I sure lucked out.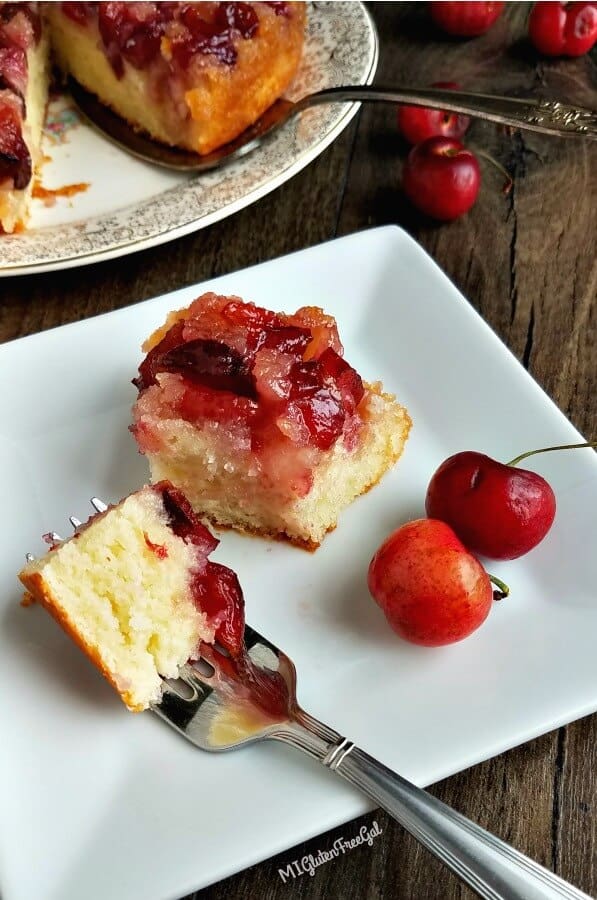 Delicious Results
Again, never having made a gluten free upside down cake before, I relied on my husband's taster for an opinion. He stated "That's exactly what an upside down cake is supposed to taste like!" I'd like to think grandma would be proud. I made this before leaving for the Nourished Festival, and froze the rest.
Now, I'm unsure how much my "heaping cup" of gluten free flour was. In the recipe below, I wrote 1 1/4 cups. The next time I make this, I will measure better for you. ( I did measure the sugar at 3/4 cup.) And trust me, there WILL be a next time! I'm thinking blueberry gluten free upside down cake needs to happen. What do you think?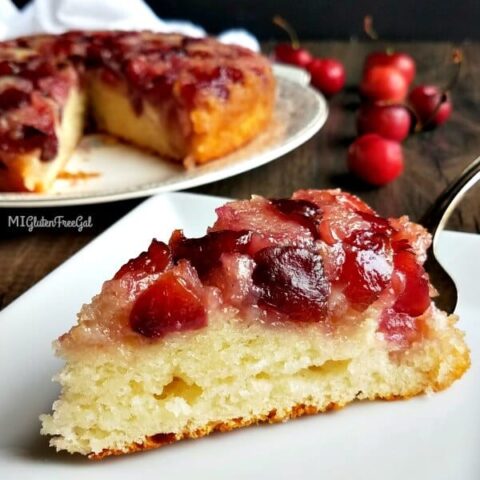 Gluten Free Upside Down Cake
Ingredients
Heaping cup of gluten free flour blend (1 1/4?) (I used gluten free Cup 4 Cup flour)
Scant cup of sugar (3/4 cup)
1/4 tsp salt
1 tsp baking powder
In a one cup measuring cup, mix together
1 egg
4 tbsp oil
then fill the rest with milk
1 tsp vanilla
For the fruit "topping"
3 tbsp melted butter
1/2 c sugar
2-3 cups of fruit (I used 10 oz of fresh cherries, quartered)
Instructions
Preheat oven to 350 degrees.
In a large bowl, combine flour, sugar, salt and baking powder.
In a one cup measuring cup, add a cracked egg and beat. To that, add 4 tbsp oil of choice, and mix. Finally, fill the rest of that one cup measuring cup with milk. Add to dry ingredients and mix well.
Add vanilla to batter and blend. Set aside.
In a 9 inch round baking pan, melt butter. I did so placing it in the oven while it heated. To that, I added the sugar, stirred it carefully, and returned it to the oven to stay warm.
Prepare your fruit by chopping it into smaller pieces. You should have approximately 2 to 3 cups. I simply used enough to cover the bottom of the pan.
Remove warm pan of butter and sugar from the oven, and add fruit on top.
Next, pour batter over fruit, and bake for 40 minutes at 350 degrees.
After removing from the oven, place a plate or platter over the top of the pan, and flip it over onto the plate. Do so shortly after removing it from the oven, or the sugar will harden, making it difficult to remove from the pan.
Looking for other gluten free upside down cake recipes? Visit Flippin Delicious for a traditional
gluten free pineapple upside down cake
recipe. Need it to be egg or dairy free? Then you'll love Sarah Bakes Gluten Free's version of
Gluten Free Vegan Plum Upside Down Cake
.
**Dreamfarm sent me some of their products to try, for free. I was not otherwise compensated for this post. However, this post does contain Amazon affiliate links. Anything purchased through them does credit me with a small portion of the sale. It does not, however, affect your cost.**