Gluten Free Easter Candy : Local and Nationwide
As an Amazon Associate and member of other affiliate programs, I earn from qualifying purchases.
Looking for gluten free Easter candy for a little one or someone special? Here you'll find an assortment of options, from companies near and far. Many accommodate additional allergens as well.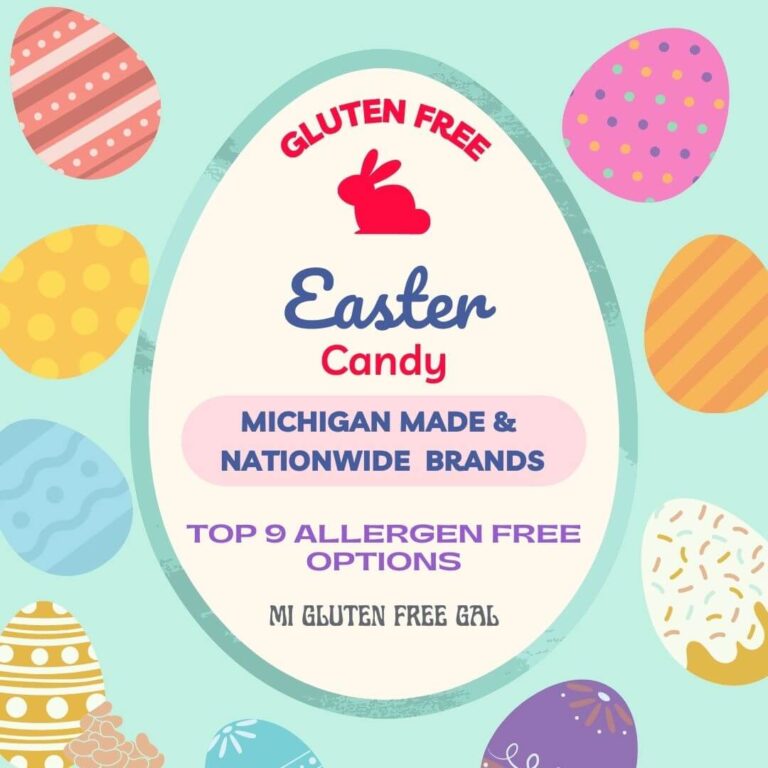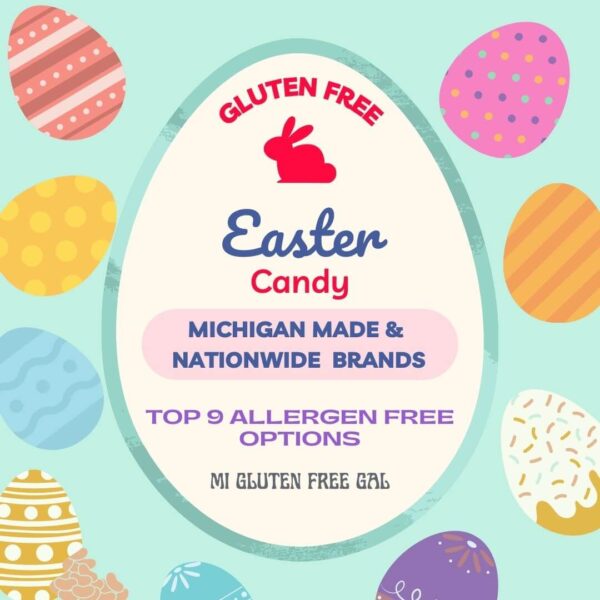 Gluten Free Easter Candy Available Nationwide
Amanda's Own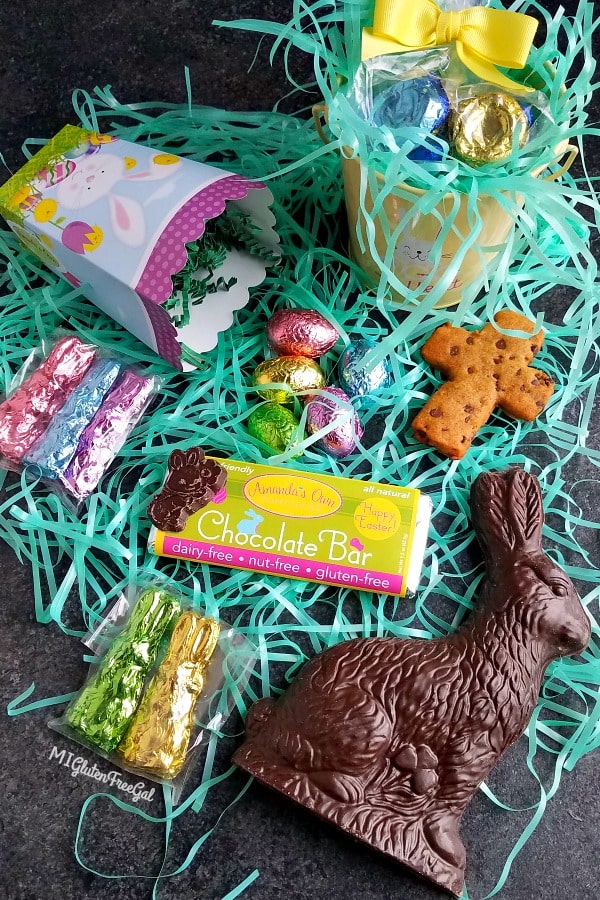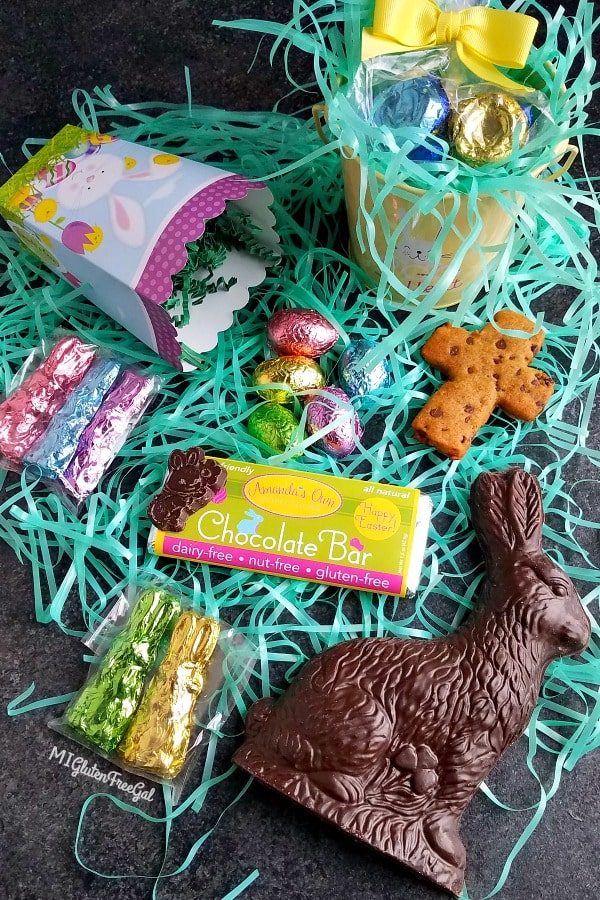 Based in Ohio, Amanda's Own offer a wide selection of gluten free Easter candy. Their Easter Collection includes solid bunnies, solid eggs and, cookie dough and more. They produce all sweets in a dedicated gluten free facility. In addition, all products are free from the top 8 allergens, with the exception of their marshmallow chocolates.
No Whey Chocolate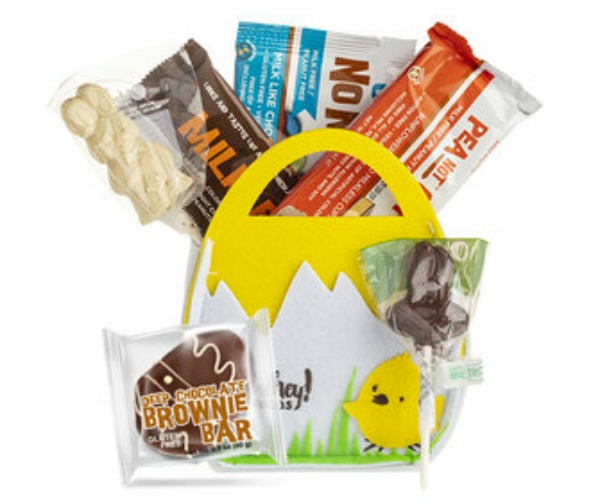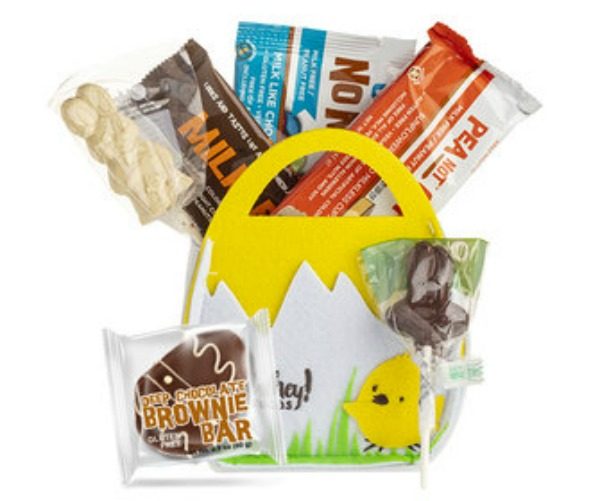 This top 8 allergen free company sells a variety of gluten free Easter candy options. Find vegan cream filled chocolates, hollow bunnies, and sunflower seed butter filled chocolate cups in their Easter Collection. This company also makes dairy free WHITE CHOCOLATE!
Safe Sweets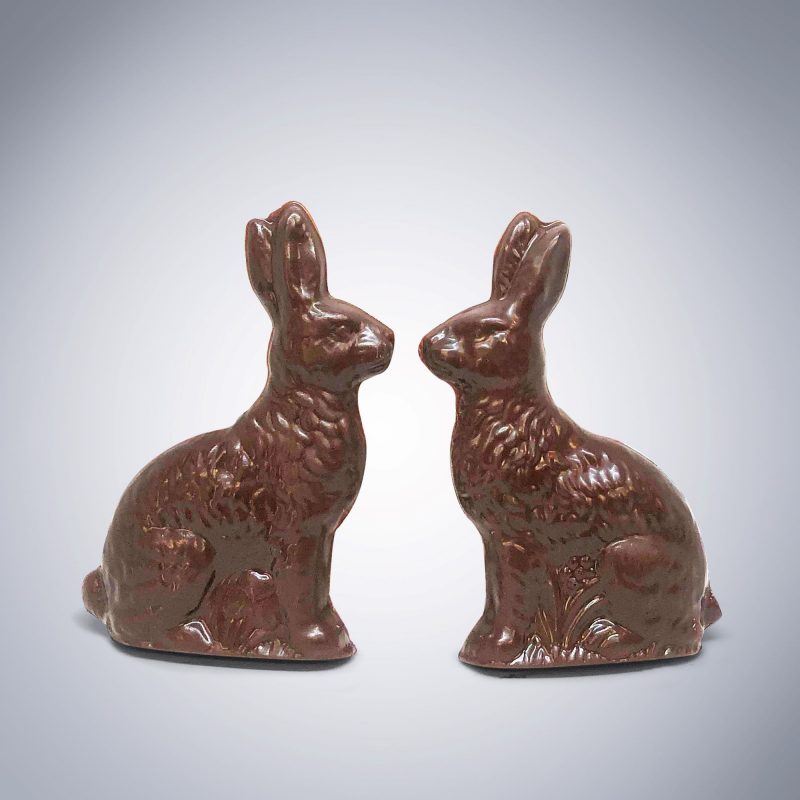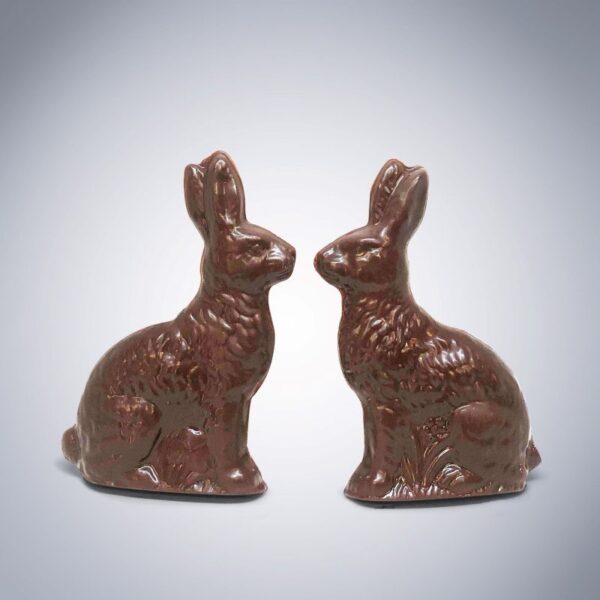 Safe Sweets Chocolates are free from the top 14 allergens. This means no gluten, sesame, peanuts, tree nuts, soy, dairy, eggs, fish or shellfish. They're also free from mustard, gelatin or corn syrup. Click this link to see Safe Sweets' complete Easter line.
See's Candies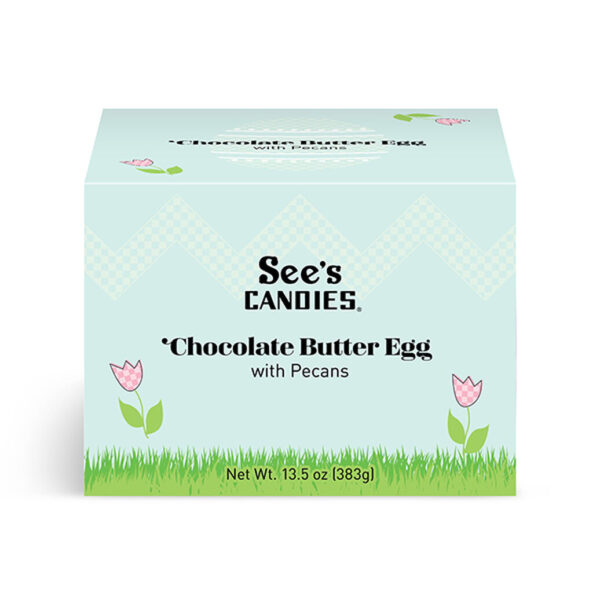 The majority of See's Candies contain no gluten. They state the following on their website. "Candies produced in See's Candies facilities do not contain gluten, and these products are the vast majority of those we sell. We sell a small amount of specialty candies that we purchase from other partner confectioners. Although these don't contain gluten, they are manufactured in shared facilities or in shared equipment with gluten-containing products. These products are candy canes, peanut butter bites, lemon drops, apple pie bites, Hanukkah hard candy, hot cocoa, chocolate covered coffee beans sold in our retail shops and online at Sees.com."
Enjoy Life Foods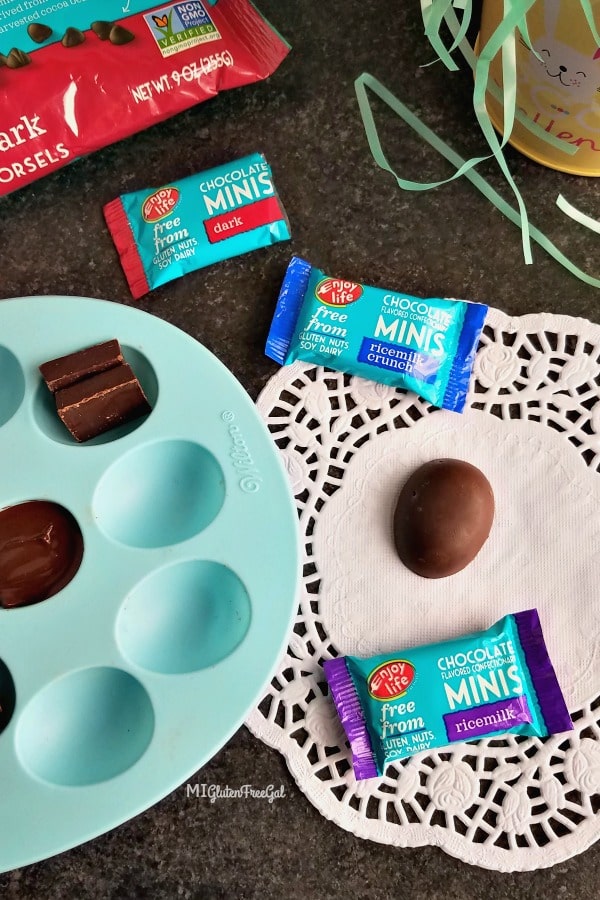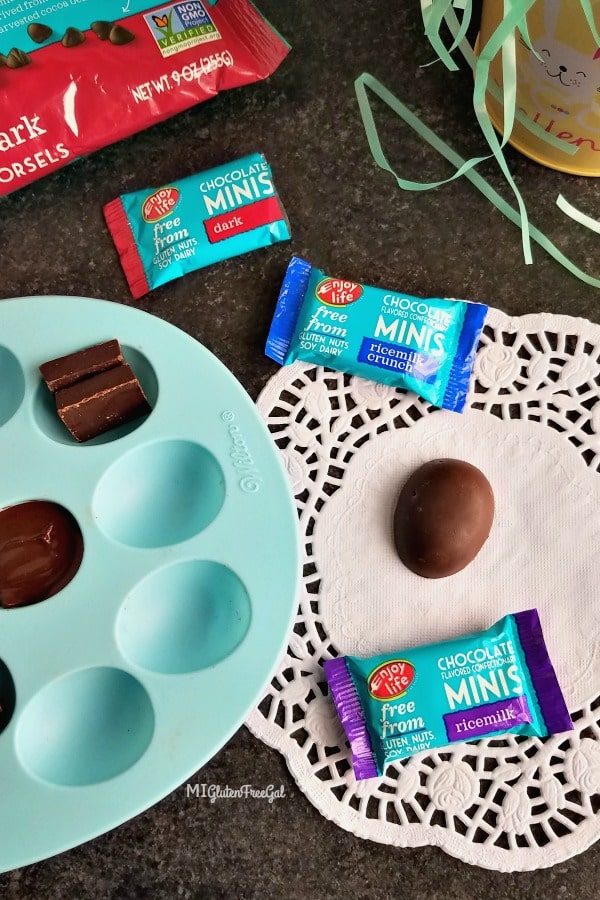 Enjoy Life Foods recently started offering holiday themed mini chocolates. They offer their top 8 free minis in 4 festive pastel colors. Flavors include dark chocolate, rice milk chocolate, rice milk chocolate crunch, and a variety bag of all three Easter Chocolate Minis. I melted individual pieces in this Wilton silicone egg form (I bought at Meijer) for 2 minutes to make chocolate eggs!
Raaka Chocolate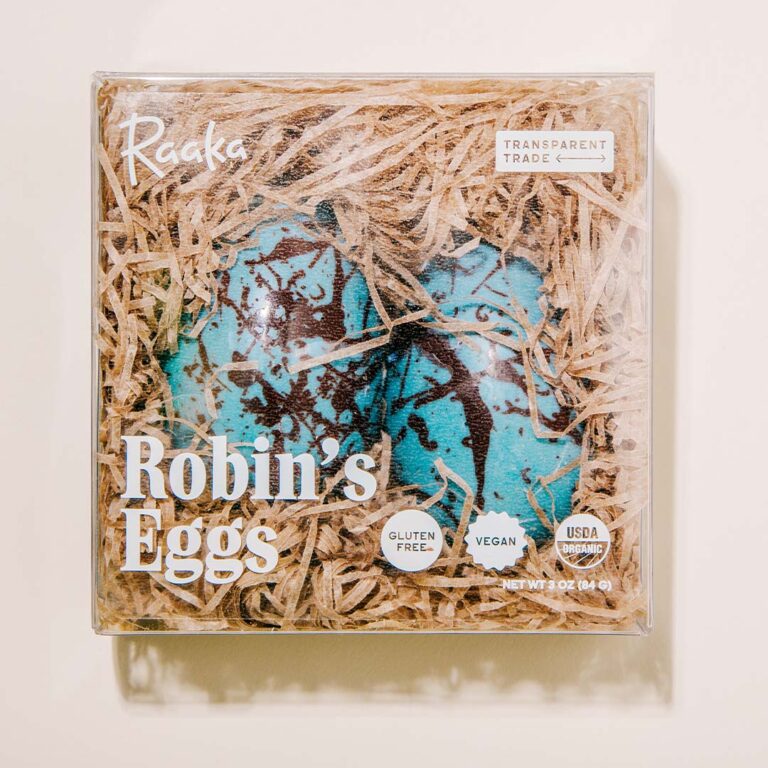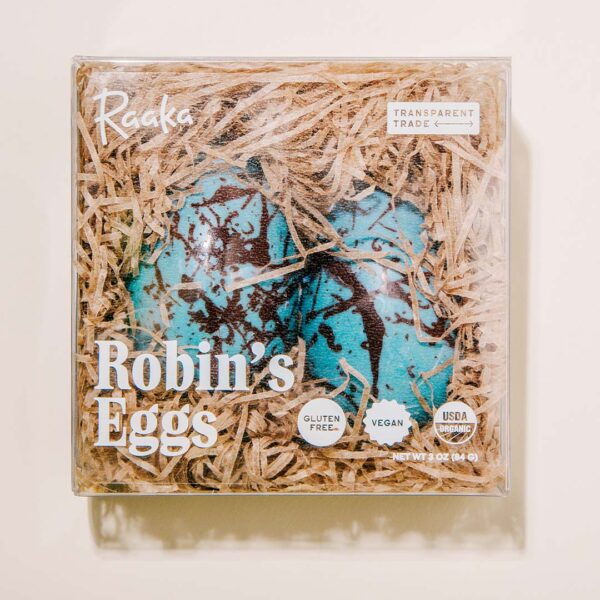 While I haven't tried them yet, I've been following Raaka Chocolate on social media for a while. Their gluten free waffle cone chocolate squares are what caught my eye. However, this month they are launching gluten free and vegan Robin's Egg chocolates. (And no oat milk!) They're also soy free, and appear to be corn free. Order Raaka's Robin Eggs from their website. (All Raaka products are gluten, dairy and soy free. Oat milk is used in some of their products. They use coconut, but no other tree nuts or peanuts. They are also organic and Non-GMO certified.)
Tootsie Roll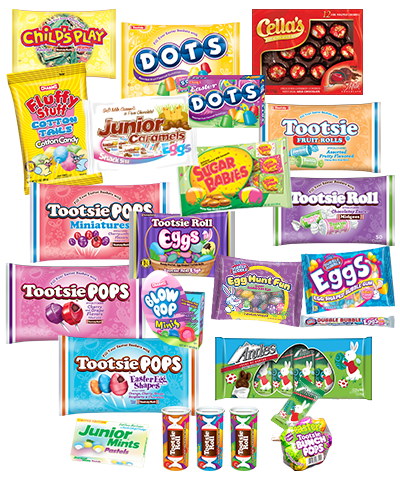 Tootsie Roll offers a LARGE assortment of candy options for Easter. That includes chocolate Tootsie Roll Eggs, Junior Caramel Eggs, Andes Mint Bunnies, Double Bubble Eggs, and more. See the complete list on the Tootsie Roll website. All Tootsie Roll products are gluten, peanut and tree nut free, as well as kosher.
Gimbal's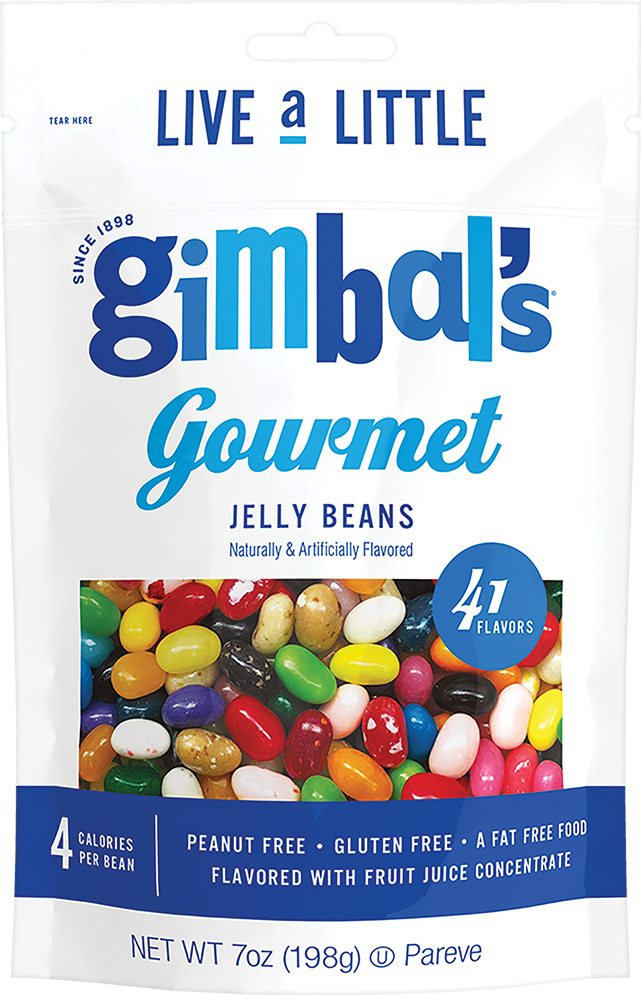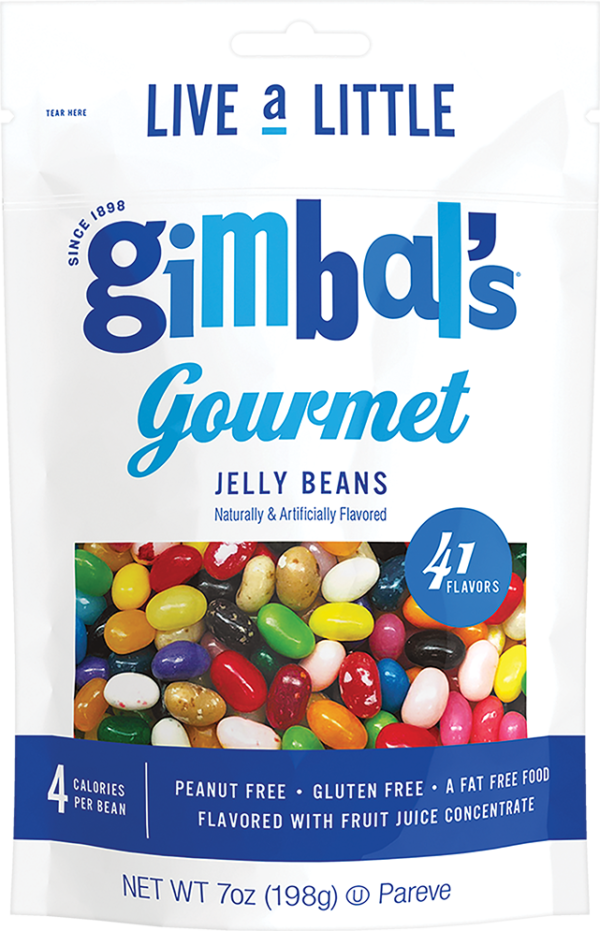 Years ago, I fell in love with Gimbal's heart shaped Cherry Lover's jelly beans, made with real cherry juice. They also make assorted jelly beans, which are free from gluten, dairy, egg, peanuts, and soy. Use the Gimbal's website to find their Gourmet Jelly Beans near you. (If those prove difficult to find, Jelly Belly Jelly Beans are also gluten free.)
Peeps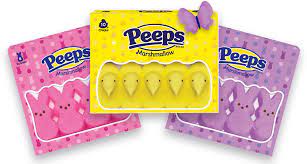 Love them or hate them, boxed Peeps are gluten free. (Please note that Peeps on a Stick are NOT labeled gluten free.) Did you know that you can use Peeps to make Crisped Rice Treats? Make sure to use a gluten free crisped rice cereal, like Aldi or Nature's Path. Click here to get the recipe for Peeps Rice Krispies from Smart Schoolhouse.
Hershey Chocolate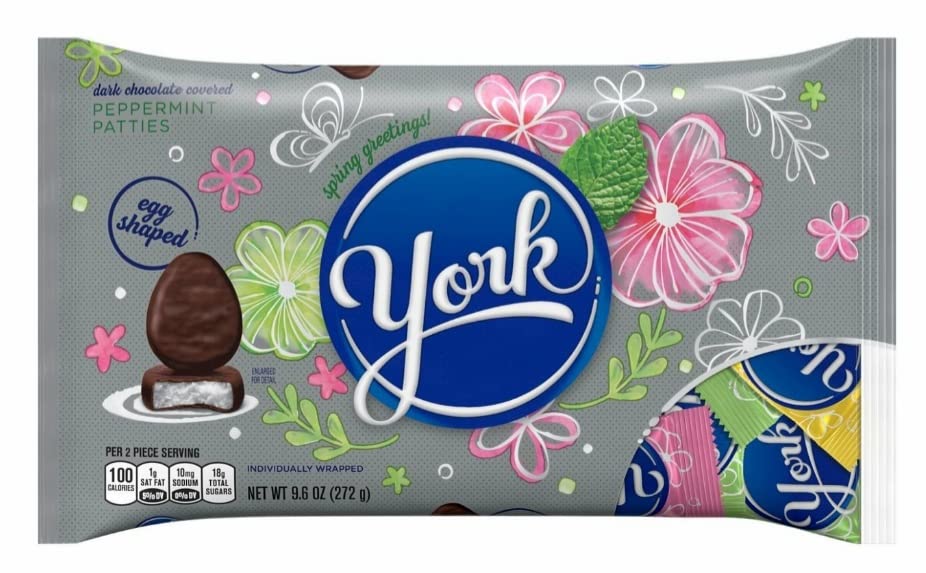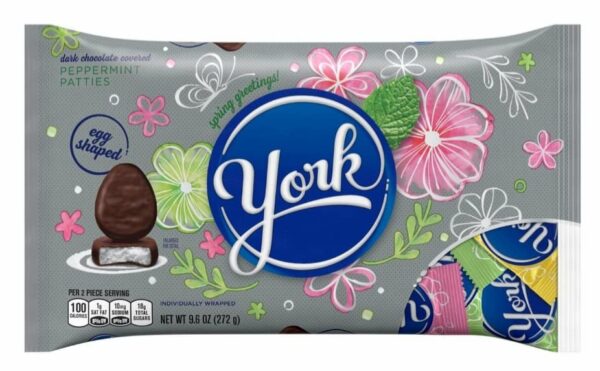 Hershey has a specific gluten free Easter Candy list on their website. This includes the York Peppermint Patty Eggs, Milk Duds, Rolo, Milk Chocolate Hershey Kisses (no add'l flavoring), Easter White Cream Reese's PB Cups, Easter Milk Chocolate PB Cups, and Easter Mallow Top PB Cups. All of these items are specifically labeled gluten free. The Reese's PB Cups are NOT labeled gluten free.
Make your own Chocolate Easter Eggs with My Gluten Free Kitchen's recipe for Allergy-Friendly Chocolate Easter Eggs.
Cadbury Products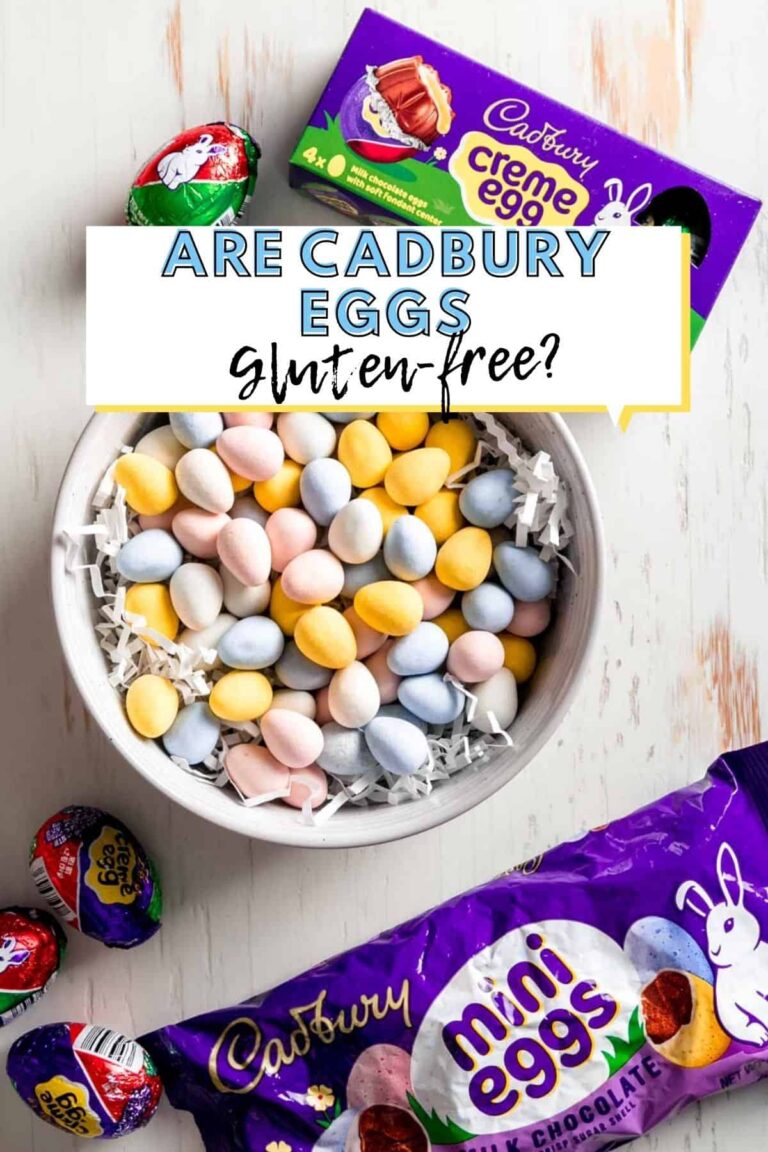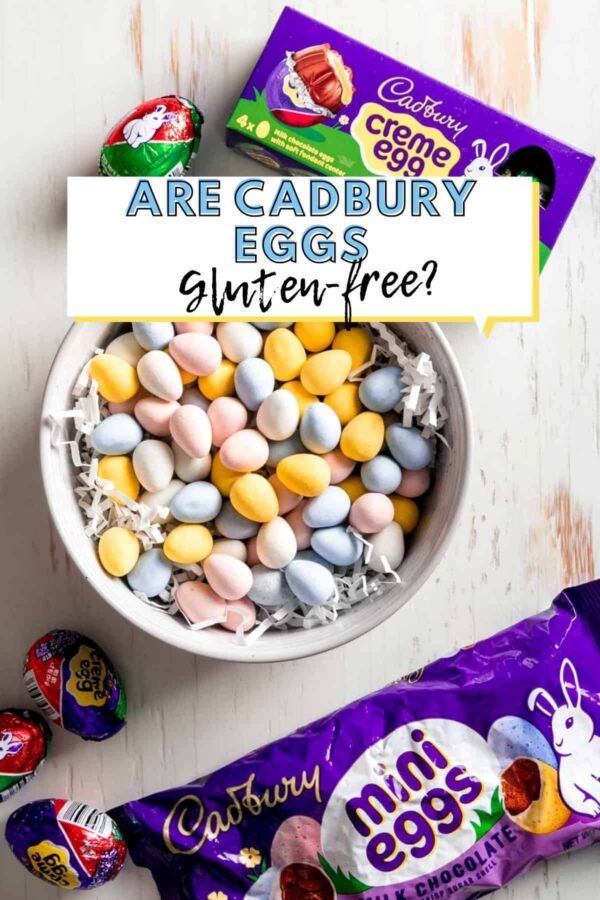 In the United States, Cadbury products are distributed by Hershey. There is no gluten free label on either the mini eggs, or the Cadbury Creaam eggs. However, neither contain gluten ingredients. Please read this article, Are Cadbury Eggs Gluten Free?, by Wheat by the Wayside. *Note, I personally eat these products. Also if you're a Gluten Free Watchdog subscriber, the Mini Eggs have been tested.
Ghirardelli Chocolate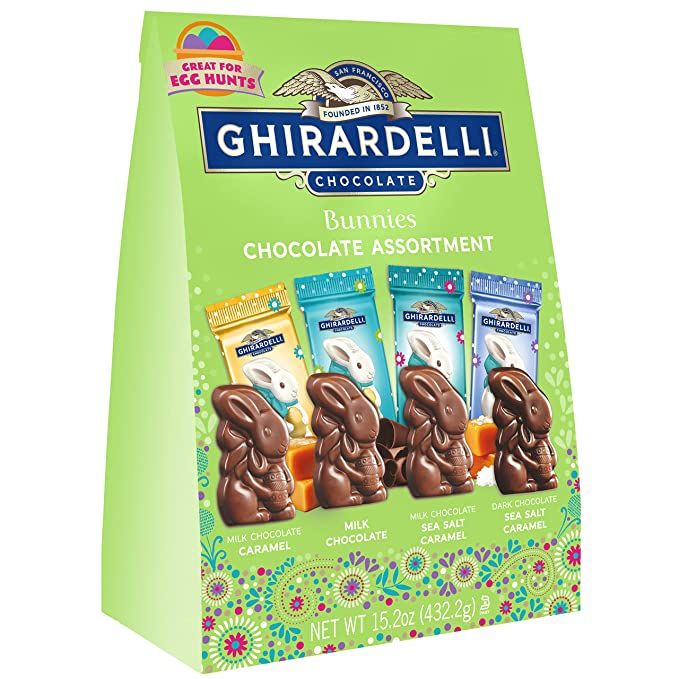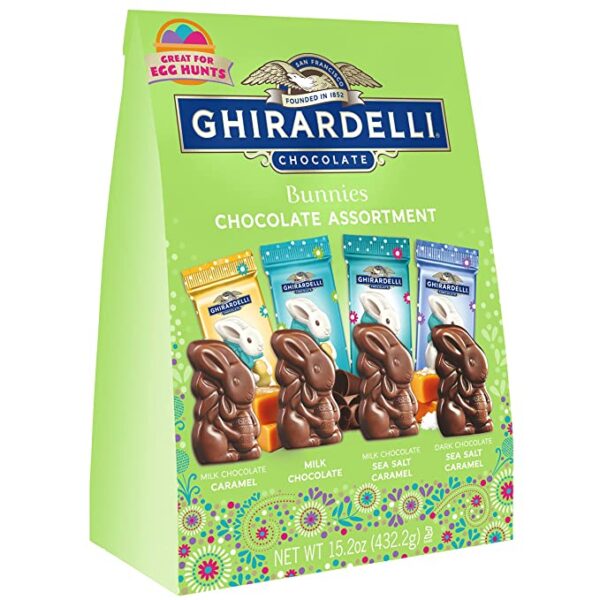 Ghirardelli Chocolate offers a selection of Easter chocolates. They do not specifically state gluten free on the packaging. This is Ghirardelli's statement about gluten in their products.
"We are pleased to let you know that many of our products are made without gluten-containing ingredients, such as our 60%, 72%, 86%, and 92% Cacao bars and squares. In addition, you can feel confident that our milk chocolate baking chips, semisweet baking chips, and 60% baking chips and baking bars are also made without gluten-containing ingredients."
I looked for wheat, barley (malt) or rye in their products. The only product I found was their Intense Dark Salted Caramel Sqaures, which contain glucose syrup, which is made from wheat. However, the Gluten Intolerance Group states that glucose syrup is so highly refined, that gluten proteins do not remain.
Whether or not you choose to eat this product is up to you. I have eaten Ghirardelli products in the past.
WARNING- Lindt Chocolate NOT Gluten Free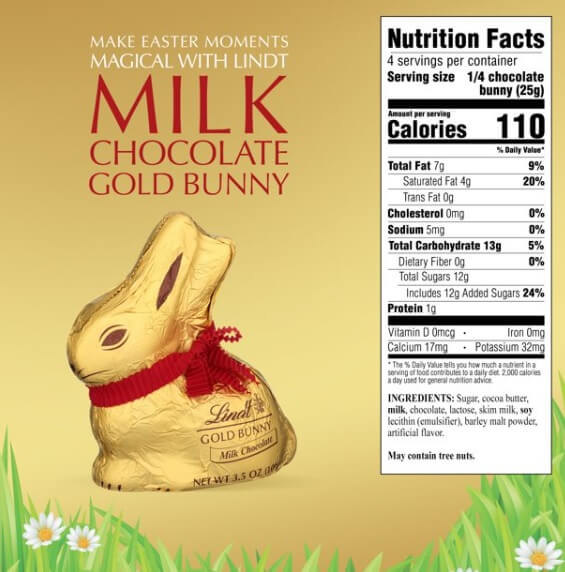 Lindt milk chocolate products contain barley malt powder and are NOT GLUTEN FREE. Please don't eat these.
Michigan Made Gluten Free Easter Candy
Looking to support local when buying gluten free Easter candy this year? Check out these three companies!
Mindo Chocolate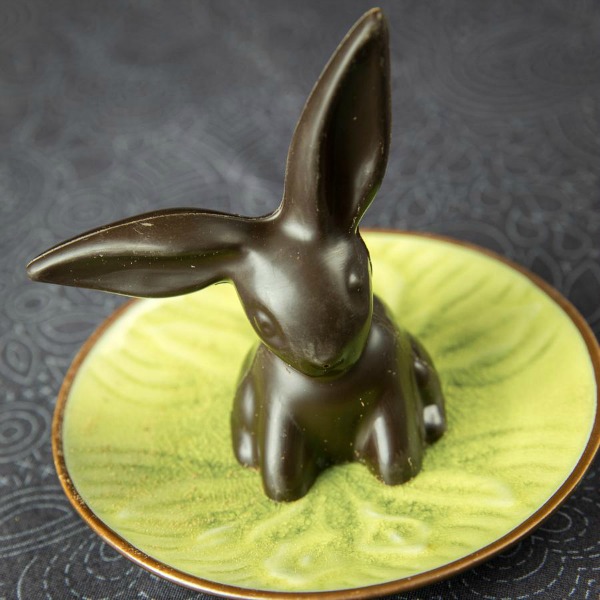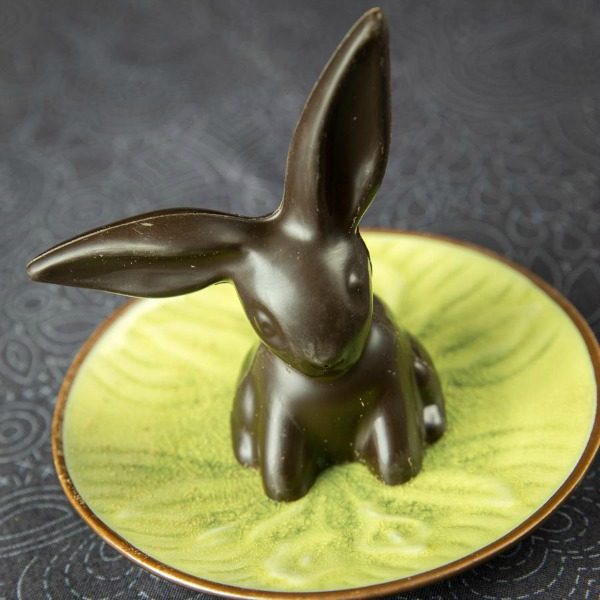 All products made by Mindo chocolate contain no gluten. They even make their brownies made with certified gluten free oat flour! This Easter, choose between Luna the Bunny and their delicious Starry Night Easter Eggs. (The eggs contain nuts and milk.) Find them at Plum Market stores or online.
Harvest Chocolate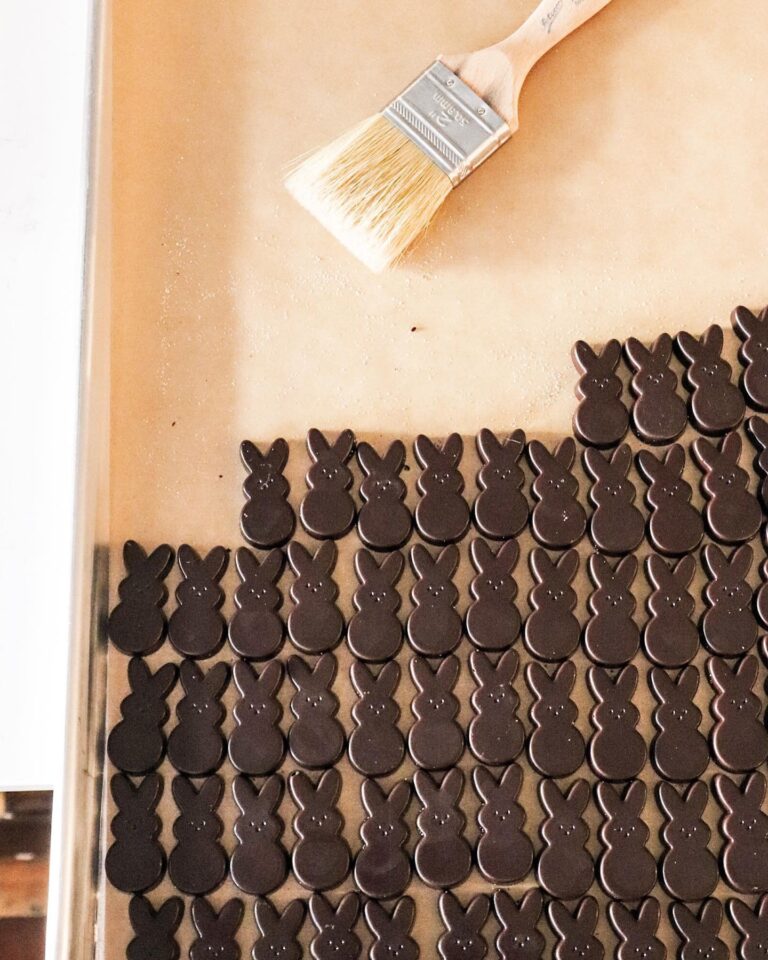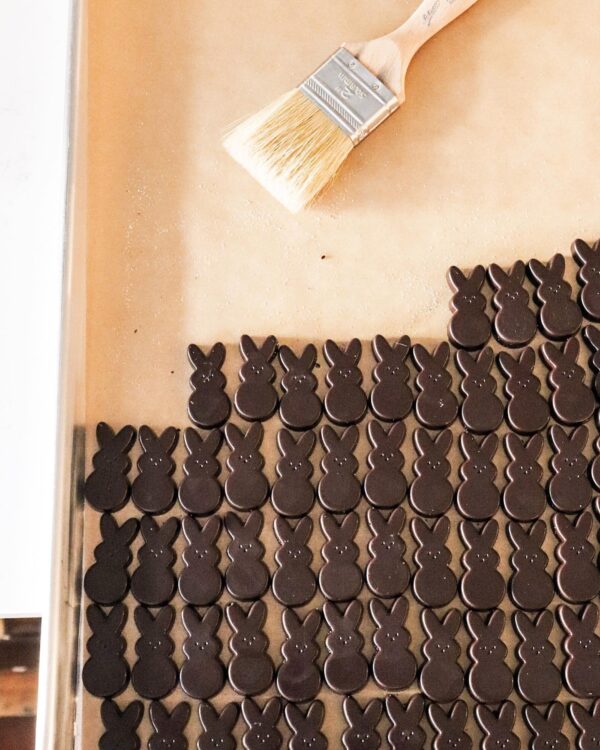 Harvest Chocolate, based in Tecumseh Michigan, is offering dark chocolate bunnies for Easter. They are gluten free and dairy free. Ingredients are: organic cocoa beans, organic cane sugar, natural marshmallow flavoring. Please note that some of their other chocolates are made with oat milk.
Oh MI Organics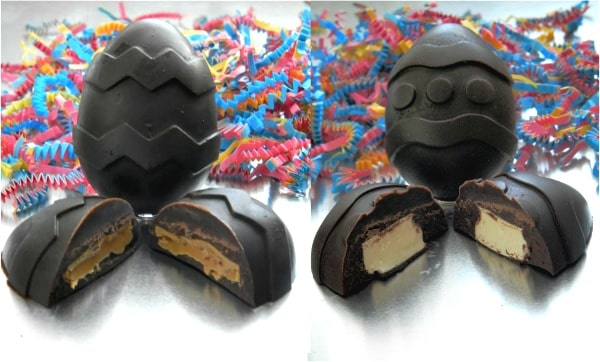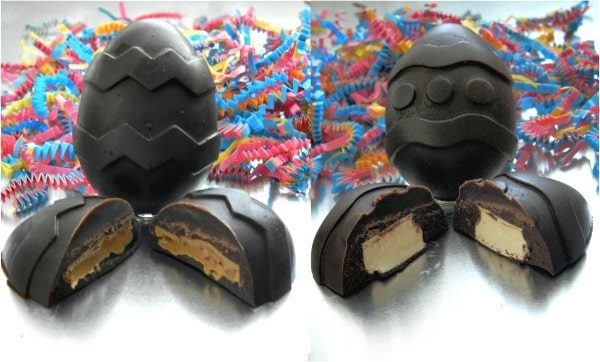 Despite names like Apple Pie and Baklava, every chocolate 'cup" made at Oh MI Organics contains no gluten. The use no peanuts, soy, or cow's milk in the facility either! (Goat's milk is used on premises to make their caramel.) Travel to their shop in St. Johns to pick up their gluten free Easter candy options. They include "Sunbutter filled eggs, and dairy-free marshmallow cream filled eggs, as well as an assortment of solid chocolate bunnies, chicks & eggs."
The Allergy Table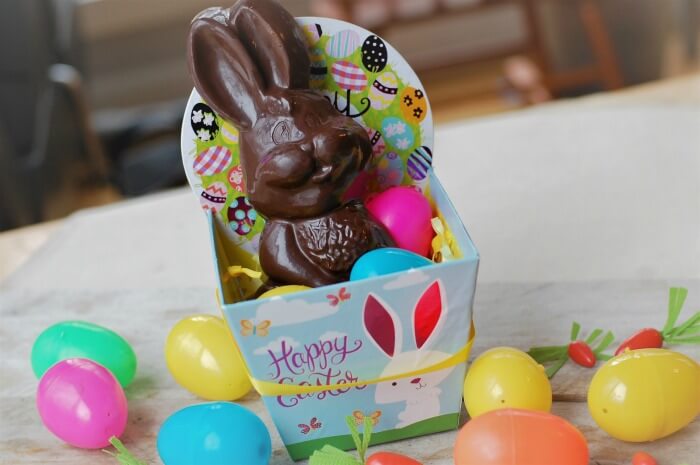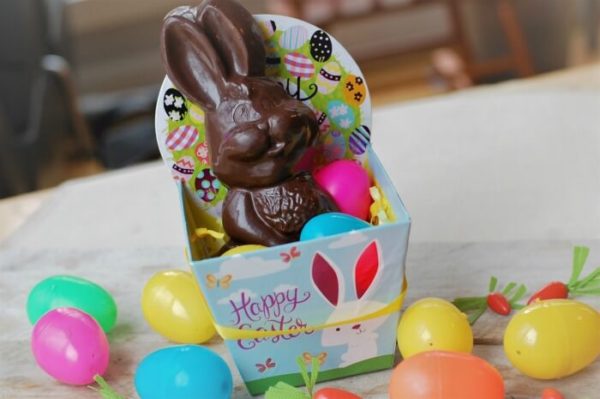 Everything prepared by The Allergy Table contains none of the top 8 allergens. While The Allergy Table is known for baked goods, this year they are offering large chocolate bunnies. They charge $12.50 for the 8″ chocolate bunny, and $8.50 for a dozen mini chocolates. They also offer Easter cookie kits!
Looking for more dairy free options? Go Dairy Free offers more suggestions on her Dairy Free Chocolate Easter Bunny post, but please note that not all items are necessarily gluten free. Please share below any other gluten free Easter candy options I may have left out. 🙂
**Amands's Own sent me products to try for free. I was not otherwise paid or compensated for this post, and all thoughts and opinions are my own.**