Bake Me Happy Gluten Free Bakery – Columbus, OH
As an Amazon Associate and member of other affiliate programs, I earn from qualifying purchases.
I know of no more aptly named business. Everything Bake Me Happy produces brings a smile to my face. From their "spongies" to their cookies to their pop tarts, all of it truly makes my day happier! The only thing that makes me unhappy is that they're located 4 hours from Flint, in Columbus.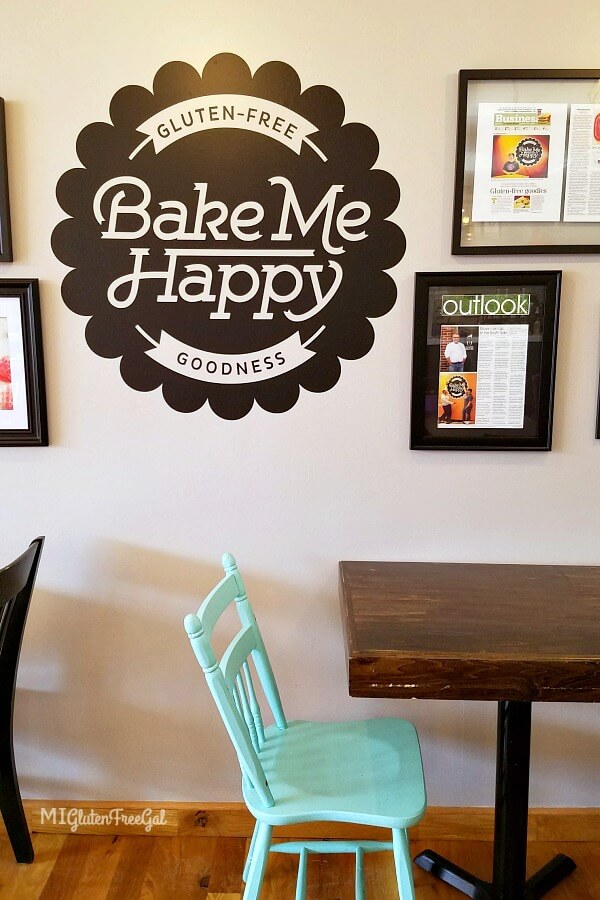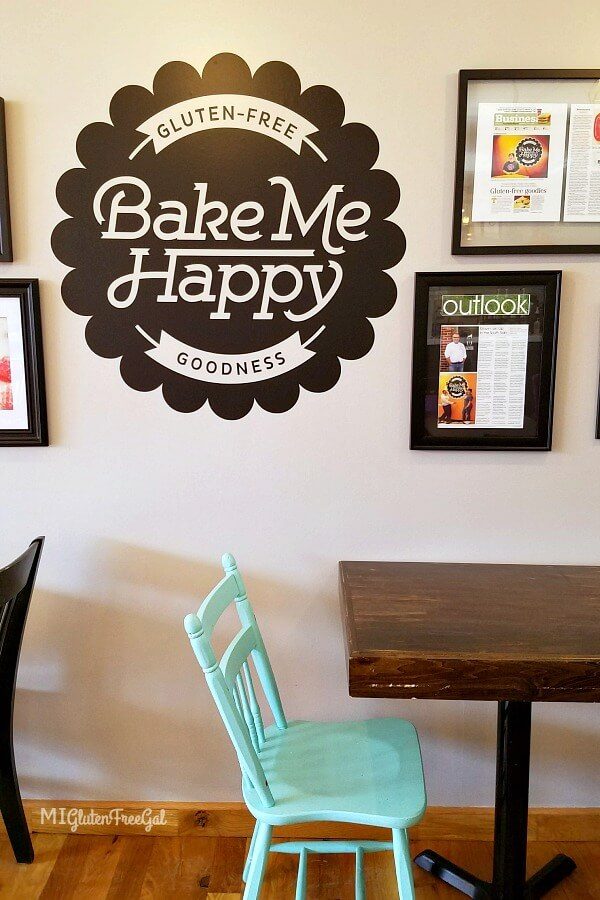 Long Standing Relationship
Truth be told, I've been buying from Bake Me Happy for years. I can't remember who originally introduced me to them. It may have been my friend VegetarianMamma, their booth at the (now shuttered) Columbus GFFA Fest or the Nationwide Children's Hospital Conference. (P.S. The date for the 2019 conference is November 2nd.) Either way, seeing Wendy's or her staff's smiling faces always makes my day.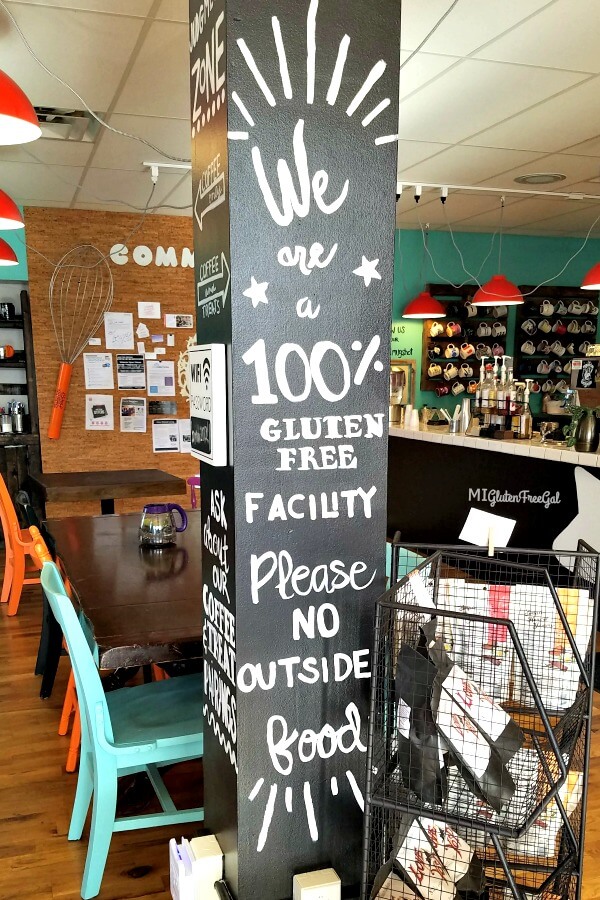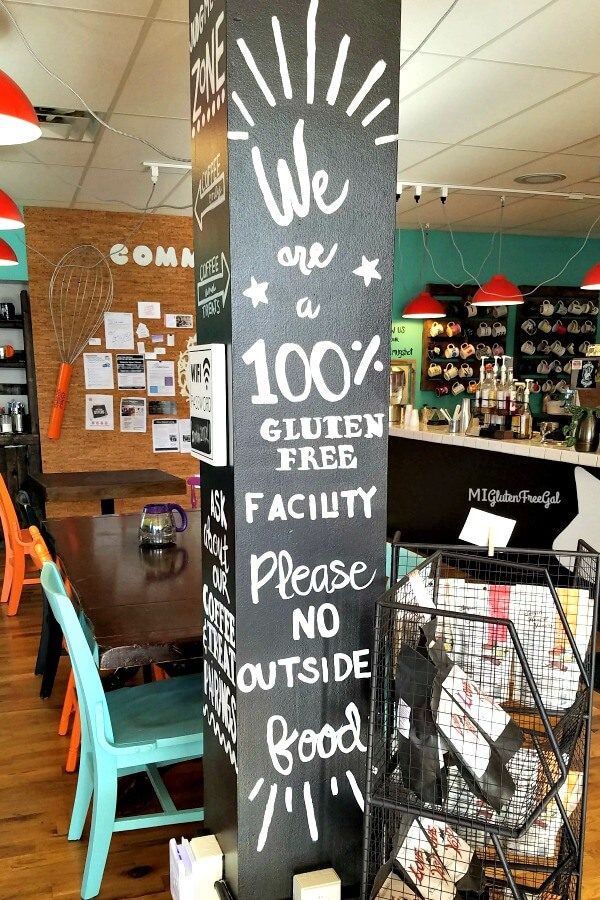 100% Gluten Free
Nothing makes me happier than a dedicated gluten free prep space. Especially in regards to baked goods. It gives me such comfort to walk into Bake Me Happy and know that everything is gluten free. Nothing is off limits. Cookies, muffins, pop tarts. We can eat it ALL!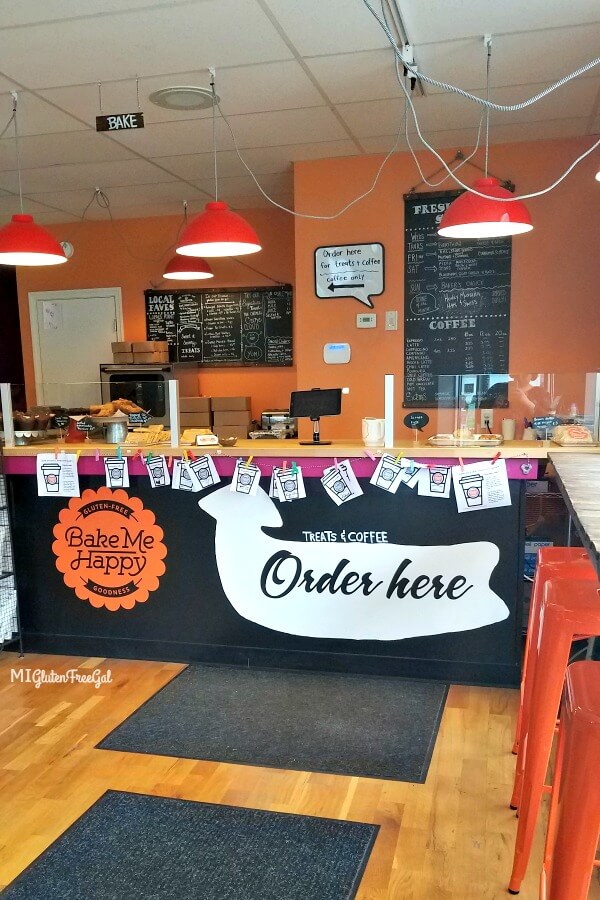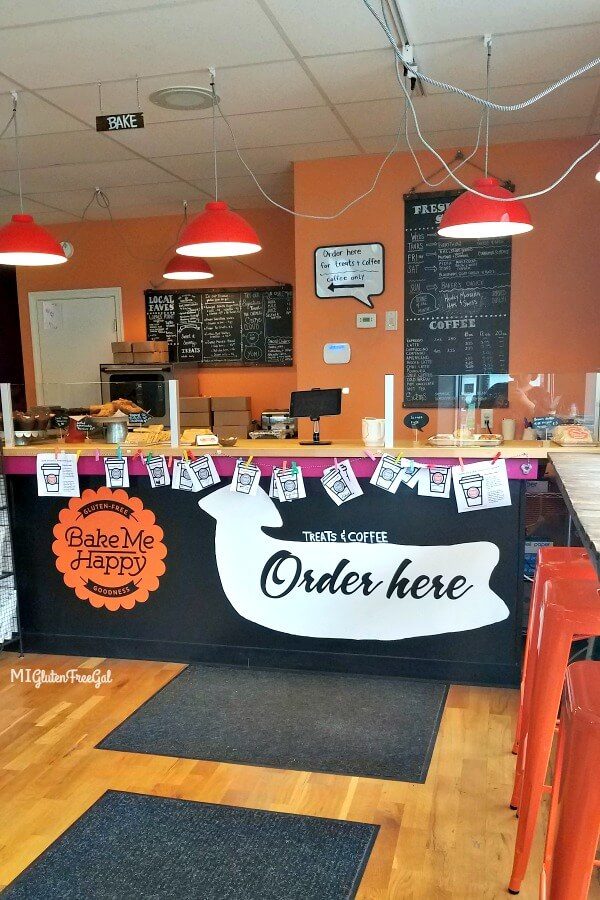 Treats and Coffee
Over the years, Bake Me Happy has grown greatly. The first time I visited in 2015, their store offered a small counter. Now, they have at least twice the space, and a separate coffee counter. (They serve Thunderkiss Coffee.) When you enter, you're greeted by a large display of gluten free deliciousness. It's SO hard to choose!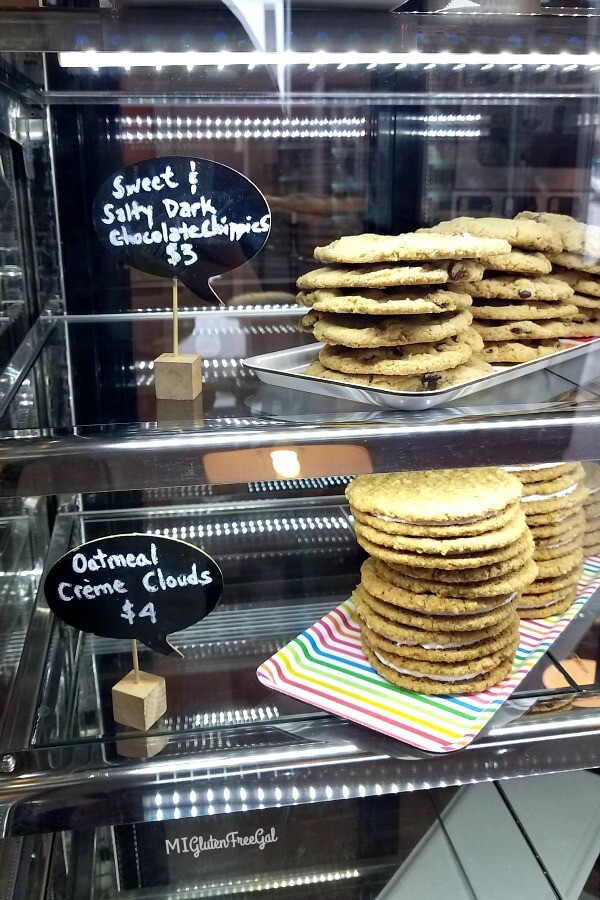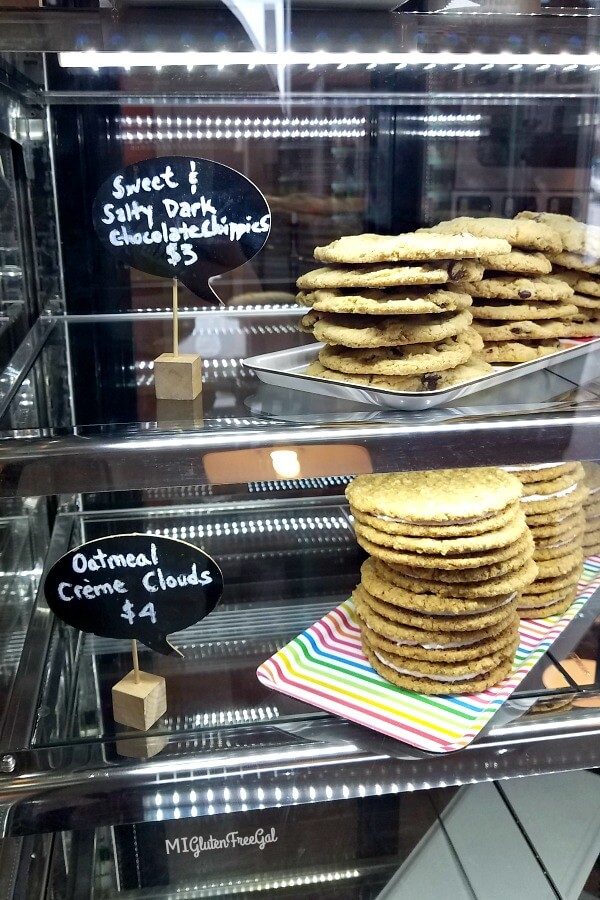 Satisfy Your Inner Child
Bake Me Happy offers nostalgic treats. Miss Twinkies? Their "spongies" are almost identical. Lamenting the inability to order traditional Girl Scout Cookie flavors? They stock gluten free versions of those during the year? Longing for Little Debbies? They make little gluten free snack cakes that will transport you to happy memories.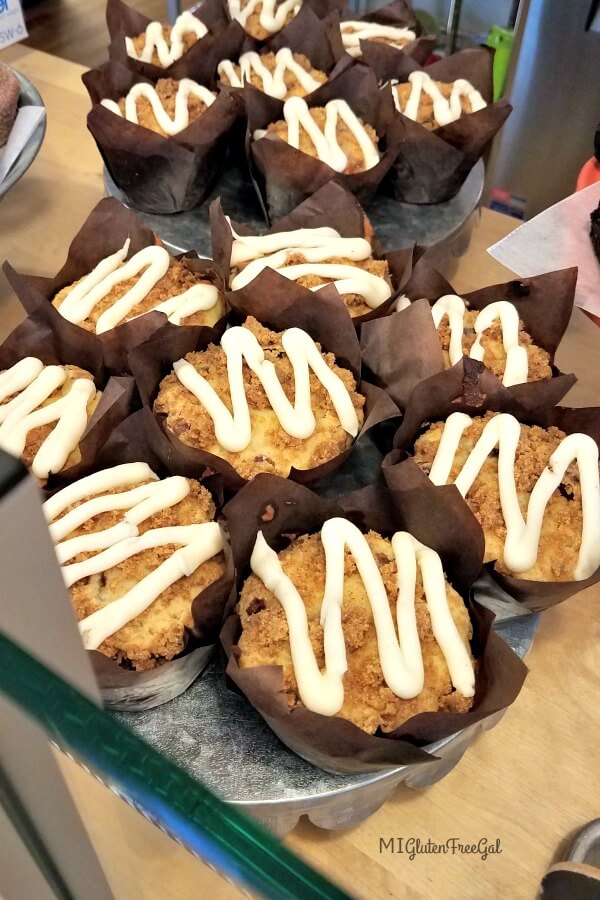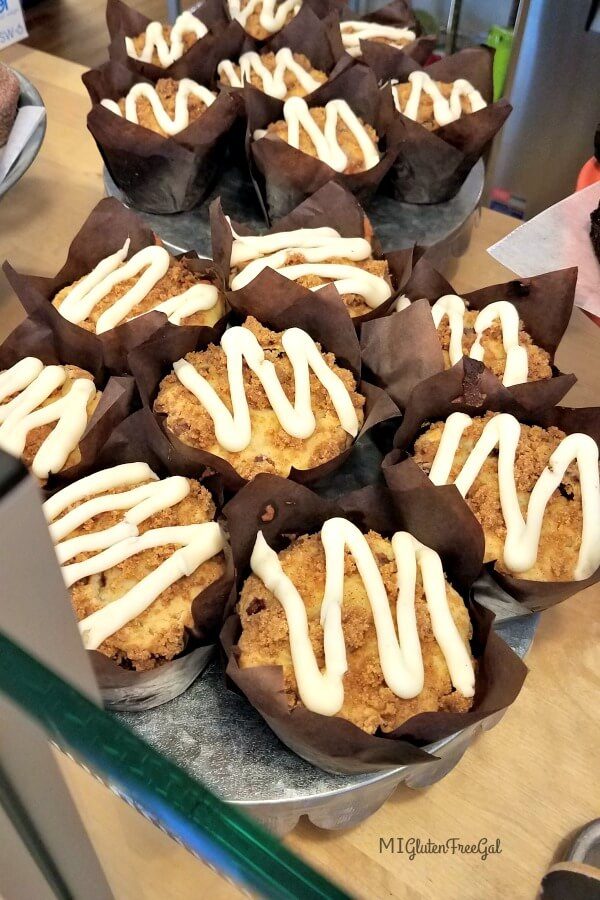 Other Places to Find Bake Me Happy Goodies
The main Bake Me Happy adorns a corner in Merion Village. However, one can find their goodies at many places in greater Columbus. Their website states they can be found at Raisin Rack, Columbus State, and at the Ohio State University gluten free concession stand.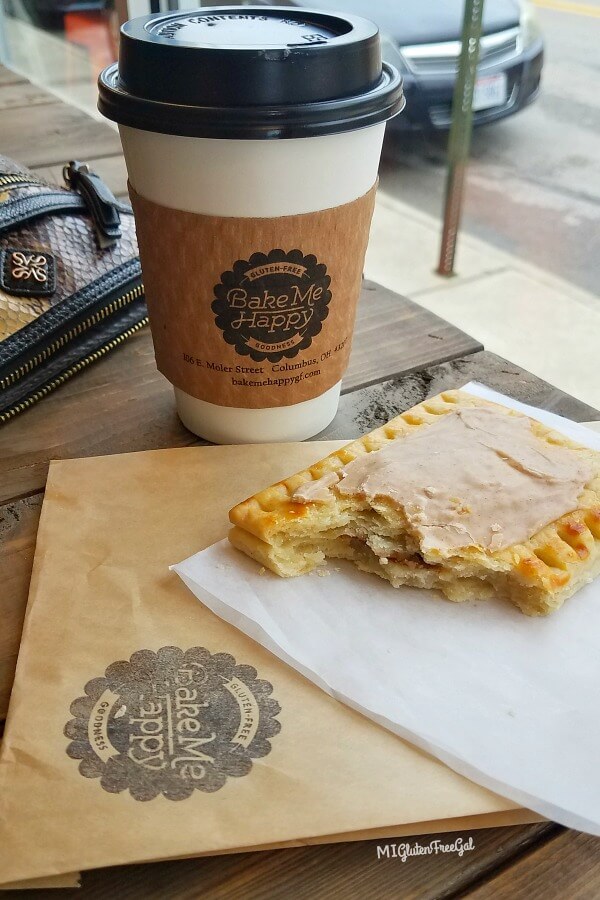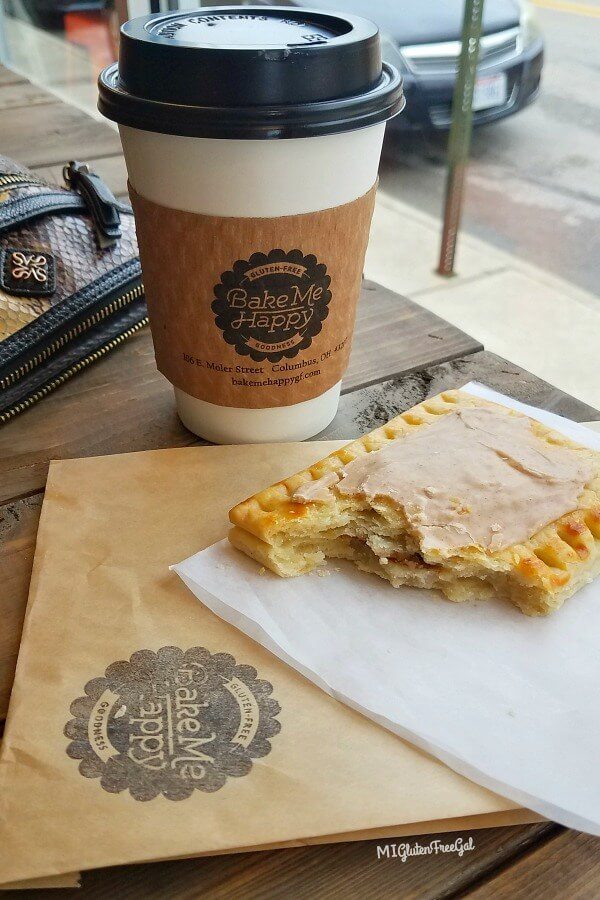 Community
Bake Me Happy offers more than just baked goods. They offer community. Literally, there's a large community posting section on one far wall. But beyond that, they offer other locally made products (even gluten free baked goods) in the fridge in their lobby.
They help build community for those who are on the fringes as well .They donate to non-profits that aide those with autism and Flying Horse Farms, that provides camping experiences for those with disabilities and illnesses. This is definitely a business that believes that we all deserve a place to belong.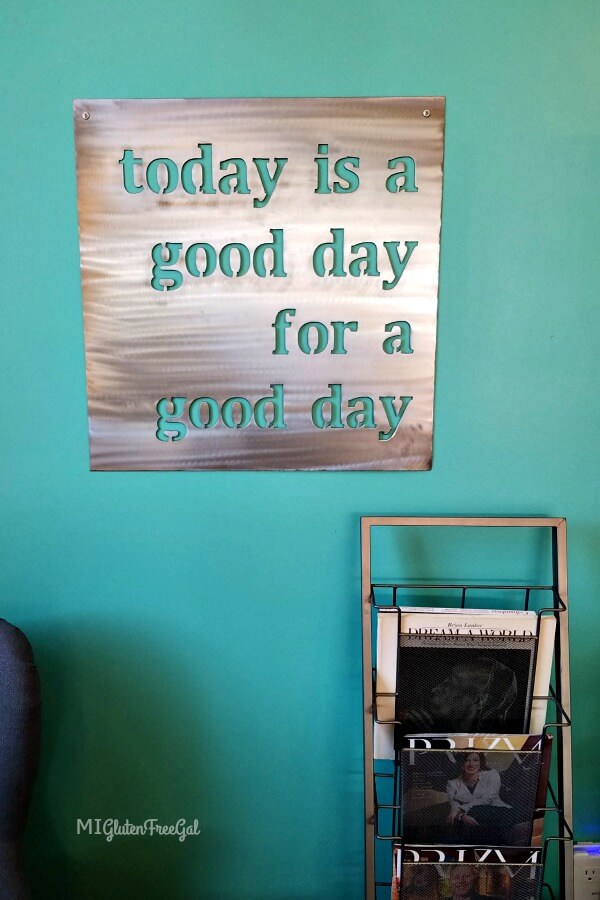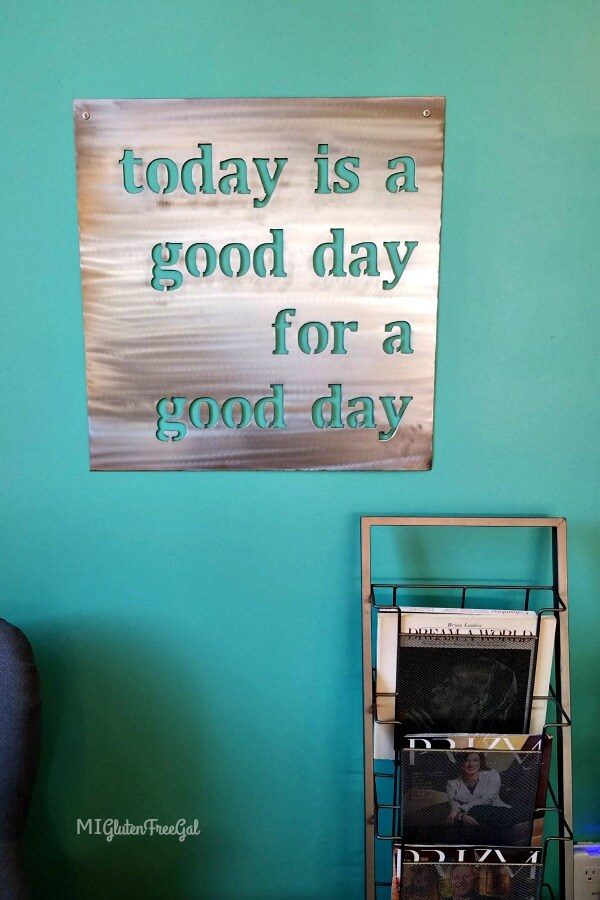 Other Columbus Favorites
As mentioned in my Cherbourg Bakery post, I love Columbus. Read that article to find my favorite eats and activities. Also, if you're driving from Michigan to Ohio, stop at Organic Bliss Deli and Bakery in Toledo along the way!
Bake Me Happy
500 E Whittier St
Columbus, OH 43206
(614) 477-3642
Tues – Fri 7 am – 4 pm, Sat & Sun 9 am – 4 pm (Closed Monday)
6750 Longshore Dr
Dublin, OH 43017
(614) 683-8787
Mon & Tues 9 am – 5 pm, Wed- Sun 9 am – 6 pm
Website | Facebook | Instagram | Twitter
**I have not been paid nor compensated in any way for this post. All thoughts and opinion are my own.**