Columbus Gluten Free Dining Options
As an Amazon Associate and member of other affiliate programs, I earn from qualifying purchases.
I love Columbus, Ohio. I've visited multiple times for conferences, and always look forward to eating in town. Here are my top suggestion for gluten free dining options in Columbus.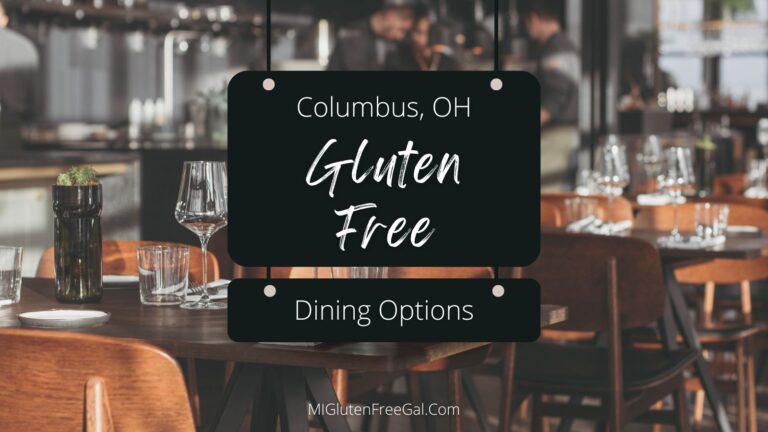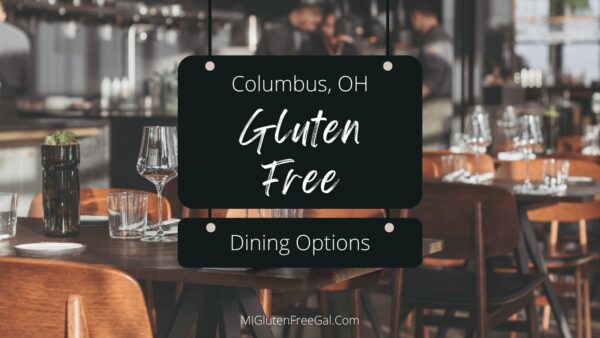 Columbus Gluten Free Lunch/ Dinner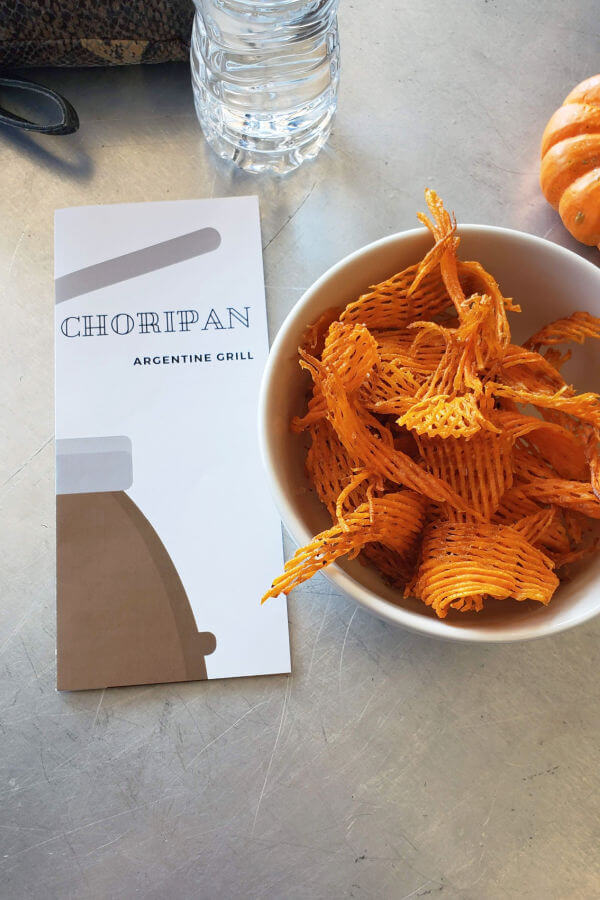 For many years, I've attended the Nationwide Children's Hospital Celiac Disease Conference. It was during one of these trips that I visited Choripan Argentine Grill. EVERYTHING is gluten free, and delicious. Well known for their empanadas, they also serve fries, pizza, wings and more.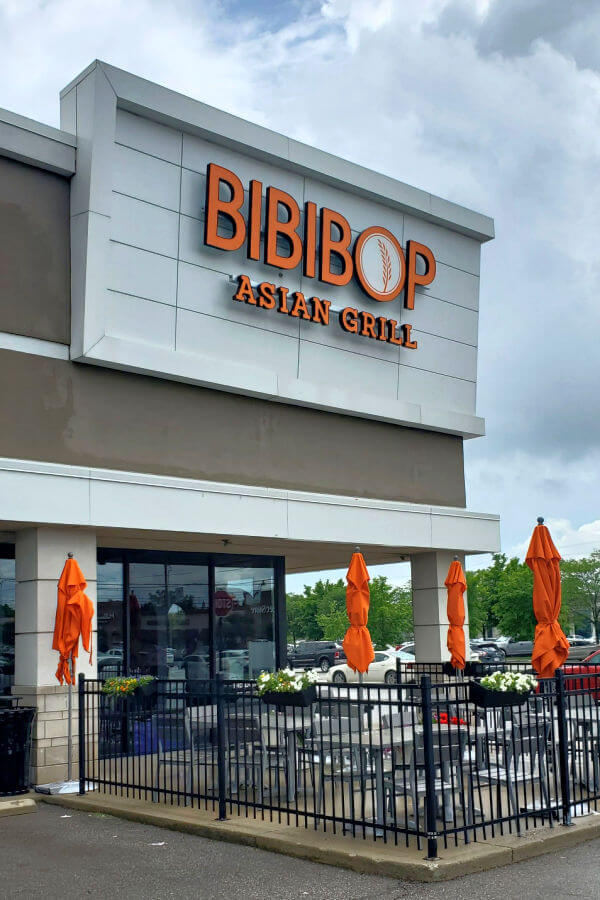 Bi Bi Bop Asian Gril (100% gluten free) (Polaris Shopping Center)
This national fast casual chain serves Asian inspired cuisine, and all of it is gluten free. It's a place where you can build your own bowl, or you can choose one of their suggestions. I love the purple rice and sweet potato starch noodles.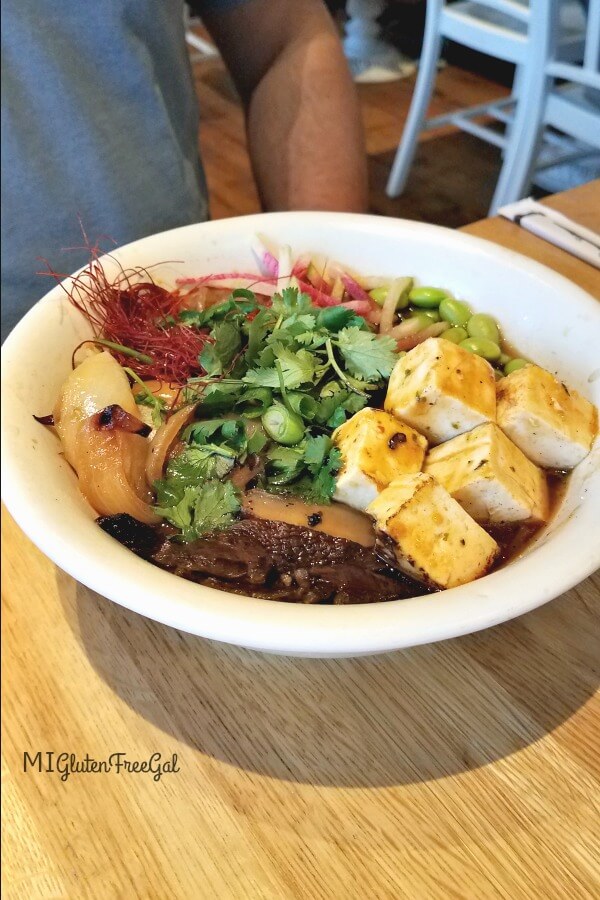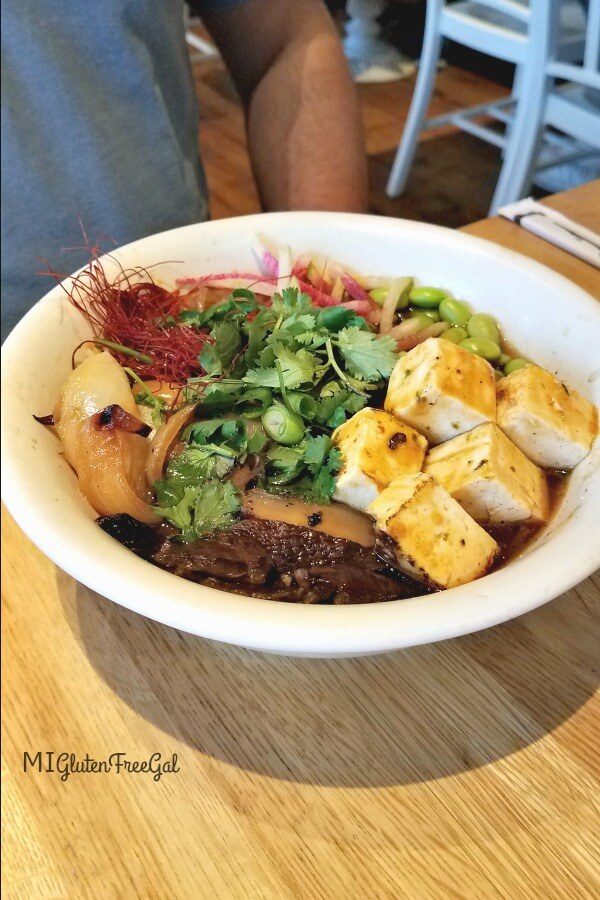 I visited True Food Kitchen while I was in Texas, and loved every bite. Kitchen staff are well trained in gluten free protocols. I highly recommend the Charred Cauliflower, the Spaghetti Squash, and the Lasagna Bolognese. Cooper's Hawk is also located in the Easton Town Center, and offers fantastic gluten free options.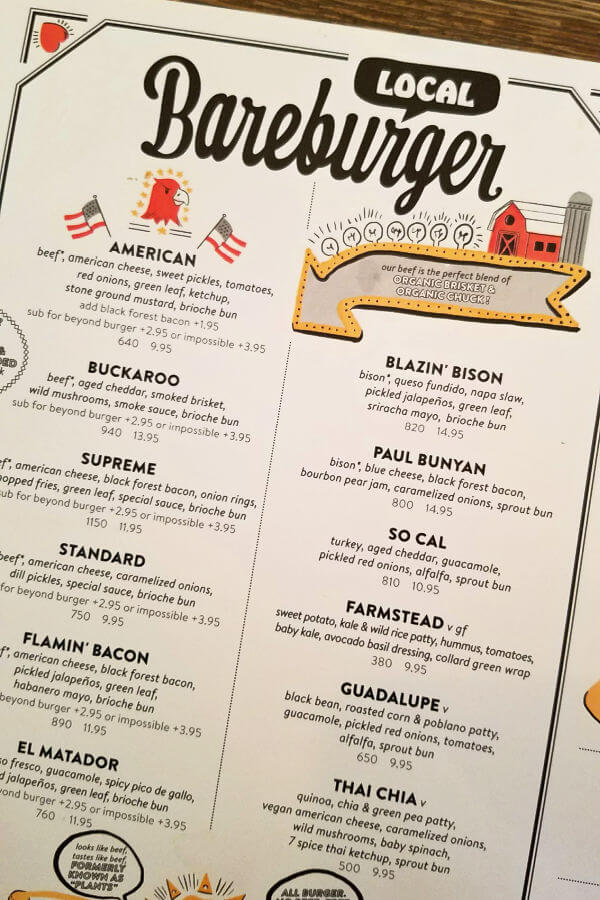 True story. The first time I met Erica Dermer from Celiac and the Beast, we went to lunch here. And I locked my keys in the car. Between that experience and their dedicated fryer, I will always have a soft spot in my heart for Bareburger. If it's on the menu, get the Duck bacon. Trust me on this.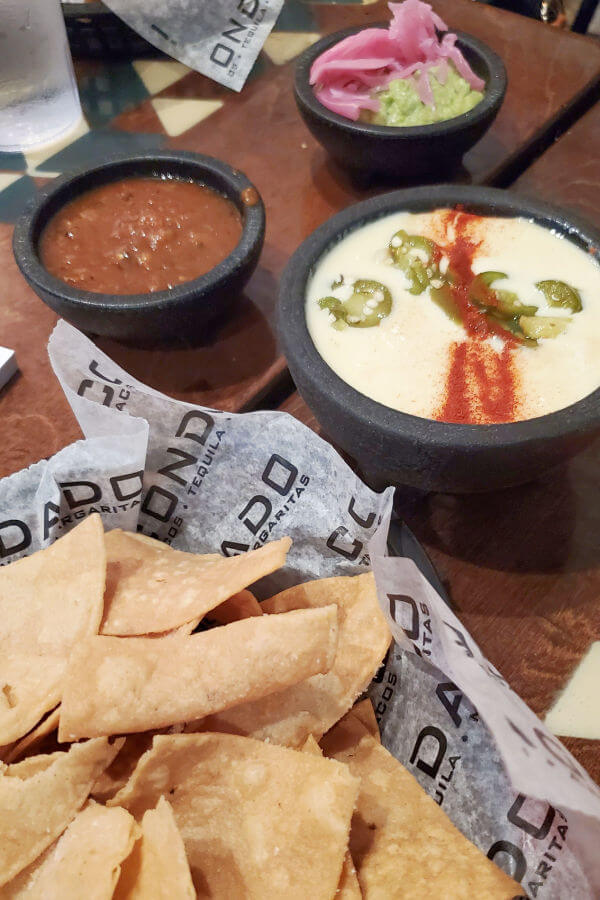 Condado Tacos (Polaris Shopping Center, Dublin + 5 more locations)
My friend Cindy from Vegetarian Mamma introduced me to Condado Tacos, and I LOVE it. (There are 6 locations in Michigan.) Most of the menu is gluten free. Vegetarian and gluten free options are clearly marked on the menu. Get the queso. It's so good I could drink it. There's a Condado Tacos near the Columbus Zoo, too.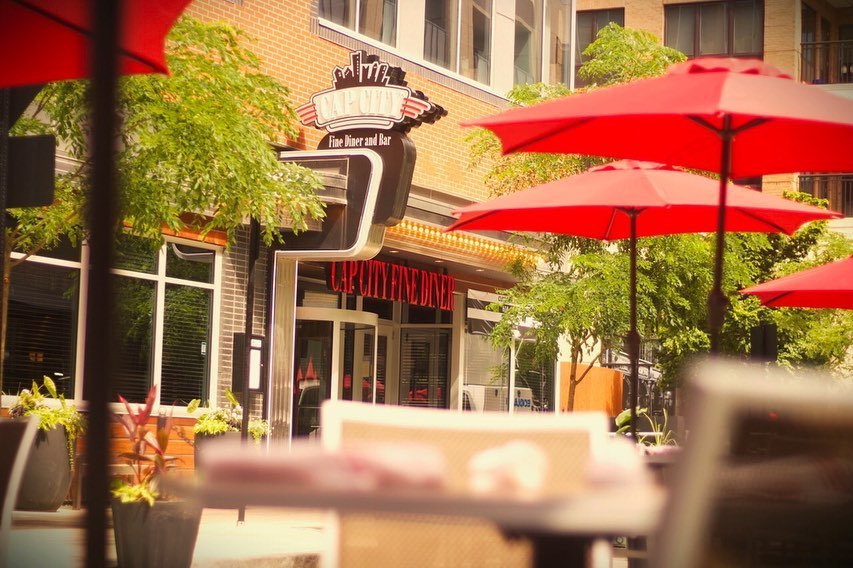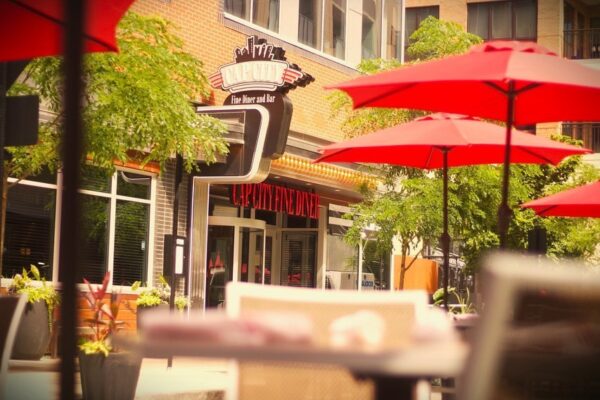 Cap City Diner (Dublin, Gahanna & Columbus/Grandview)
While I've not personally been to Cap City Diner, it's on my bucket list of Columbus gluten free dining options to visit. They have a dedicated fryer, with fries, chicken strips, fish and more on the menu. They even have gluten free desserts! I hear rave reviews about this place all the time.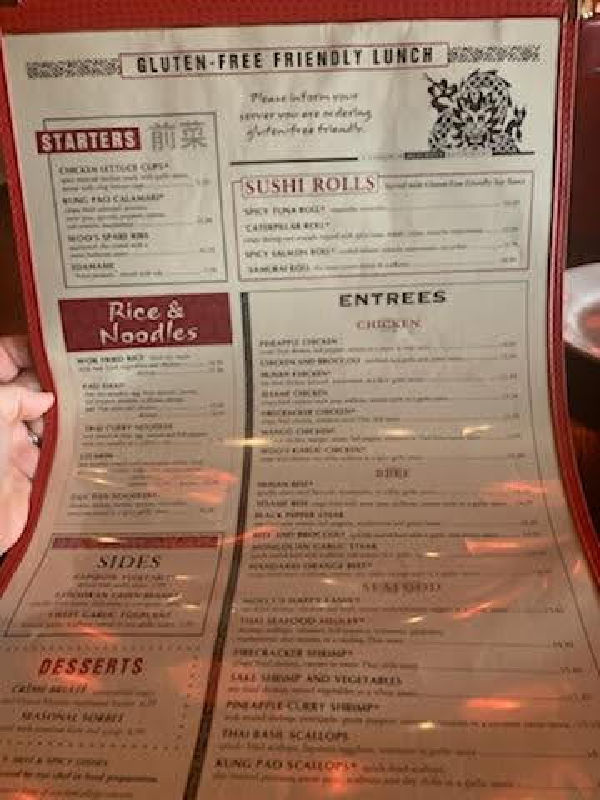 Molly Woo's (Polaris Shopping Center)
Molly Woo's, like Cap City Diner, is part of the Cameron Mitchell restaurant chain. Each restaurant in their chain takes excellent care of gluten free diners. One of their chefs came to the Nationwide Children's conference and explained the precautions they take for all food allergies and dietary restrictions. I was impressed. Please note that reservations are recommended for all of their restaurants, because they're so popular.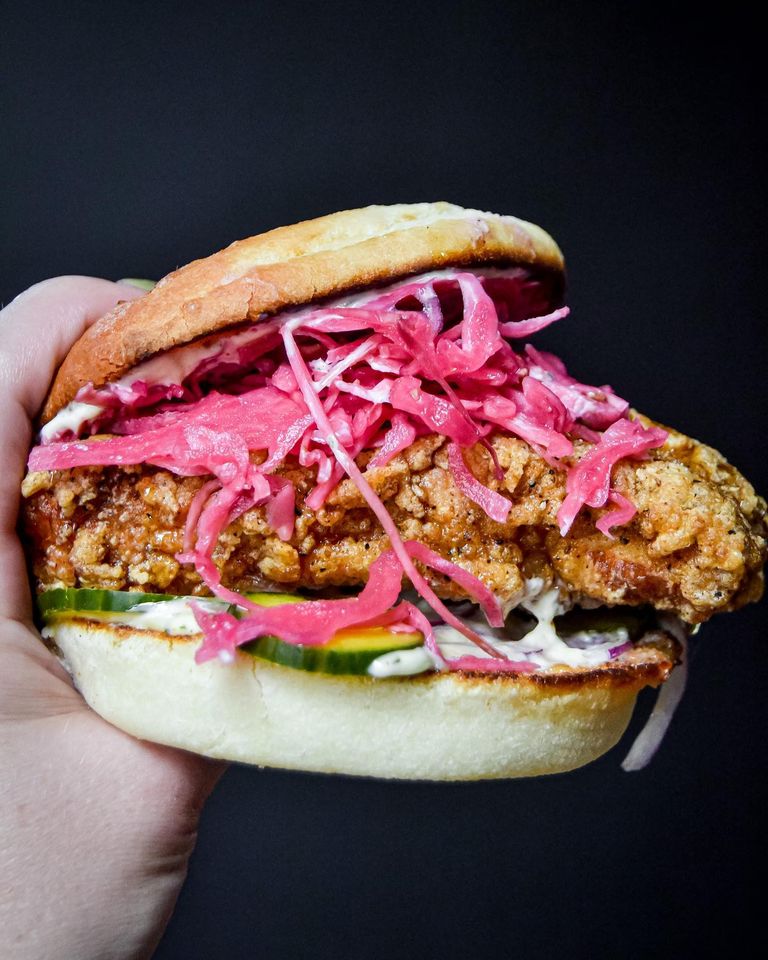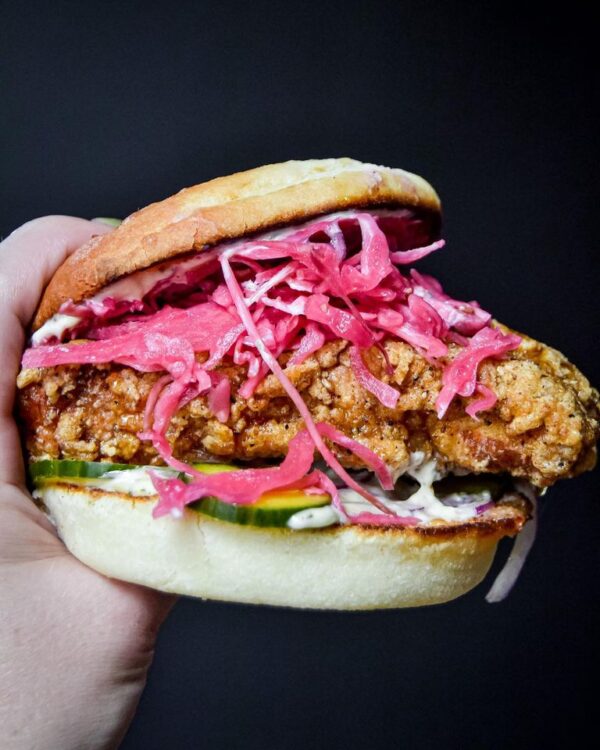 Preston's Burgers is the sister busines to Bake Me Happy, which is a dedicated gluten free bakery. And yes, they have dedicated fryers and gluten free fried chicken. I've not been here yet, but hope to go the next time I'm in town!
Columbus Gluten Free Baked Goods/ Dessert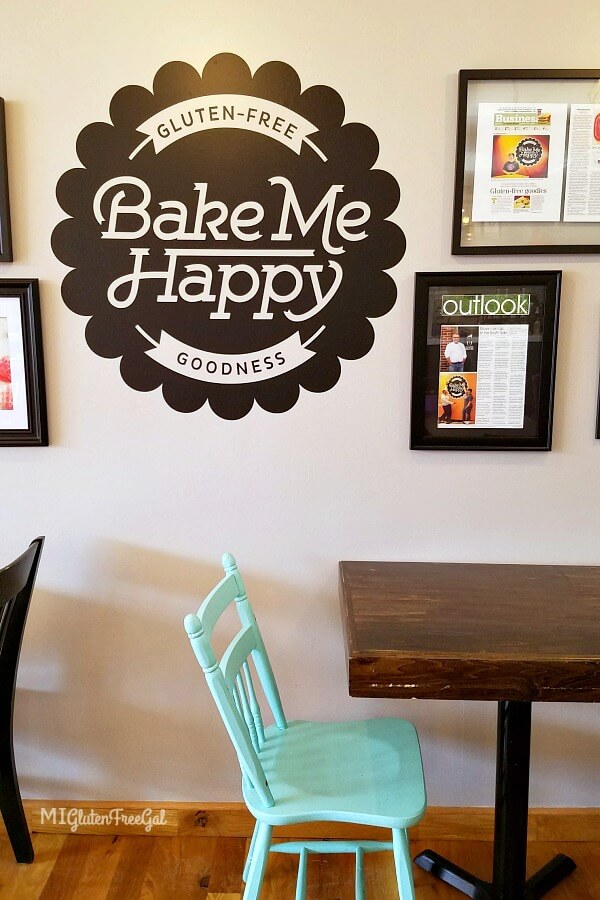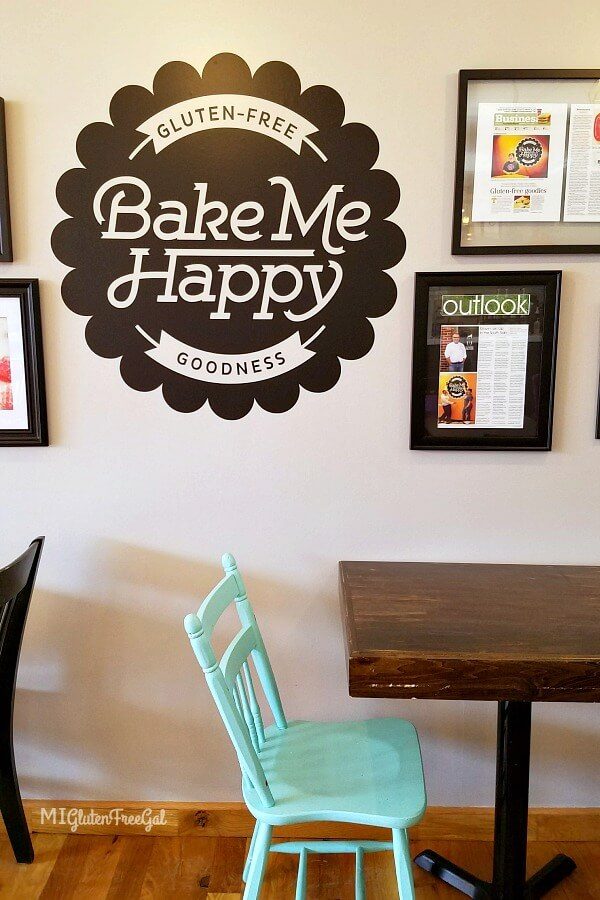 Bake Me Happy is a 100% dedicated gluten free bakery. I love their pop tarts, and their gluten free version of Zebra cakes. Truly, there's nothing here that I haven't loved. The staff are great, too!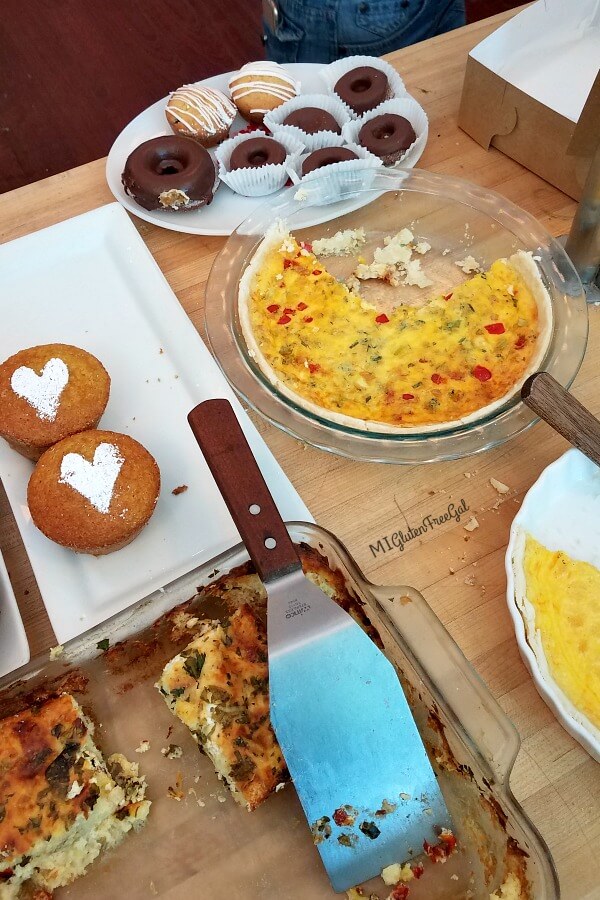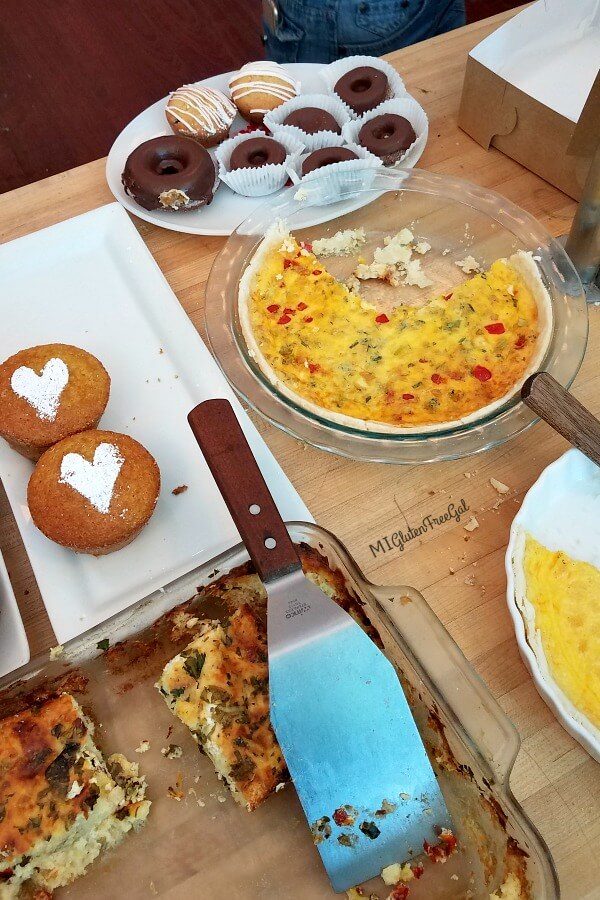 I've been a loyal Cherbourg Bakery fan for YEARS. Seriously. My first visit there was in 2013, and I visit this quaint dedicated gluten free and nut free bakery every time I'm in town. Technically it's in Bexley, just barely on the outskirts of Columbus. (They also have a location near Cincinnati.) Cherbourg is down the street from Franklin Park Conservatory & Botanical Gardens, which I highly recommend visiting as well.
If you've bought Jeni's Ice Creams at your local grocery store, visiting them in person is even better. They have so many ice cream with gluten free inclusions, like their Gooey Butter Cake. Just let them know you have Celiac Disease, and they'll scoop from a fresh tub. (Fun fact- Jeni's Ice Cream Headquarters are in Columbus!)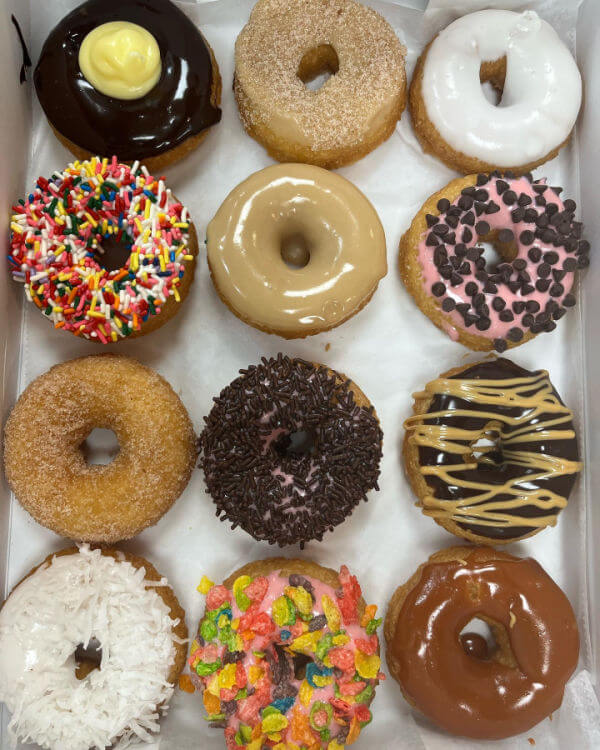 The Dipped Donut recently added a separate dedicated gluten free prep space. My friend Cindy LOVES these donuts, and raves about them all the time. They even have dairy free options. It's located in Delaware, which is north of Columbus.
Places to Visit in Sylvania/ Toledo
If you're traveling from Michigan, Sylvania will be on your way to Columbus. Don't miss these great stops! There is also a BiBiBop Asian Grill in Toledo.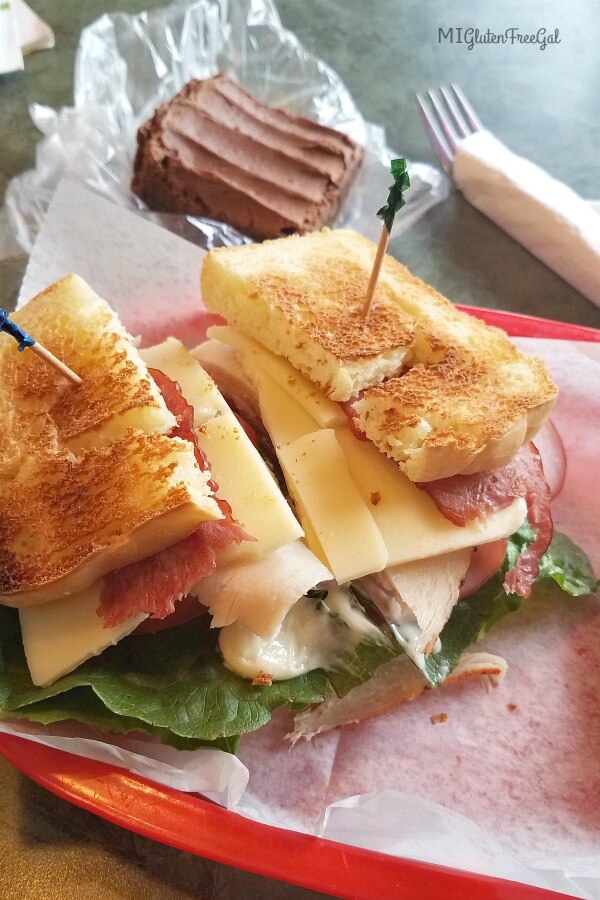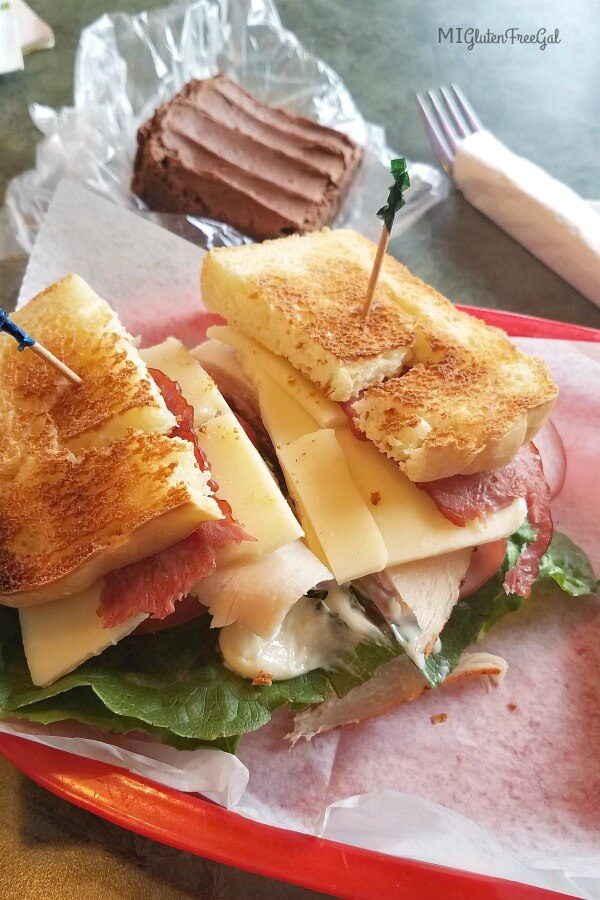 Organic Bliss Deli and Bakery is a gluten free bakery and deli. They have great sandwiches, smoothies, and more. *Note- they do have non gluten free bread (made off premises) available for sandwiches, so be sure to clarify you want your sandwich made on gluten free bread.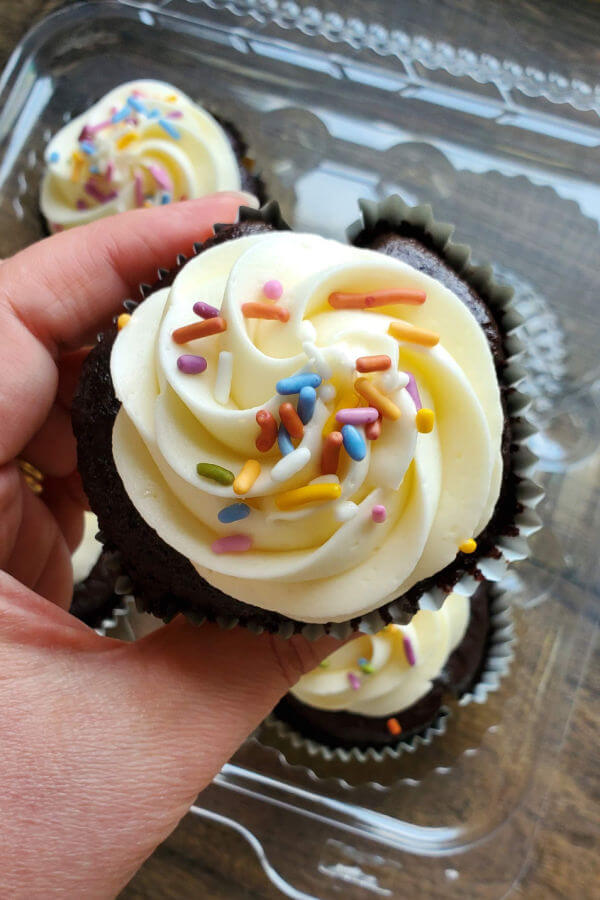 This new gluten free baker offers delicious gluten free desserts, and accommodates additional dietary restrictions. She also uses sprinkles made from natural dyes. She also has experience making dairy free, vegan, grain free and refined sugar free treats.
Favorite Columbus Attractions to Visit
The Franklin Park Observatory and COSI Museum of Science and Industry top my list of favorite sights to see. The Experience Columbus website offers many more ideas, too. For more suggestions in Columbus and the rest of Ohio, check out the website, Visit Ohio Today.
**Please note. Not all chain locations are on this map. I shared only a few to give you an idea of what's around you.
These are just a few of the great gluten free dining options in Columbus, and the surrounding suburbs. Do you have a different favorite place to visit? Let me know in the comments, and please share what steps they take to prevent cross contact.