Cherbourg Bakery – #GlutenFree in #Cbus
As an Amazon Associate and member of other affiliate programs, I earn from qualifying purchases.
Tucked away in the small town of Bexley, Cherbourg Bakery offers the most amazingly savory items and sweet treats. You'll find brownies, madeleines and more. However, you'll find no gluten, nuts, or gums!

Gluten Free Love At First Bite
In 2013, I discovered the most wonderful dedicated gluten-free bakery. I was returning home from vacation with my parents in South Carolina. On our last day of driving, we stopped off at Cherbourg Bakery, just outside of Columbus, Ohio. I'm so thankful for the Find Me Gluten Free App for listing places like this!
Based on their signage, I'm assuming Cherbourg Bakery is named after the quaint seaside region of Cherbourg in the north of France. The inside of the Cherbourg Bakery definitely had a French cafe feel to it. In addition to baked goods, you'll also find pour over coffee and fresh squeezed orange juice.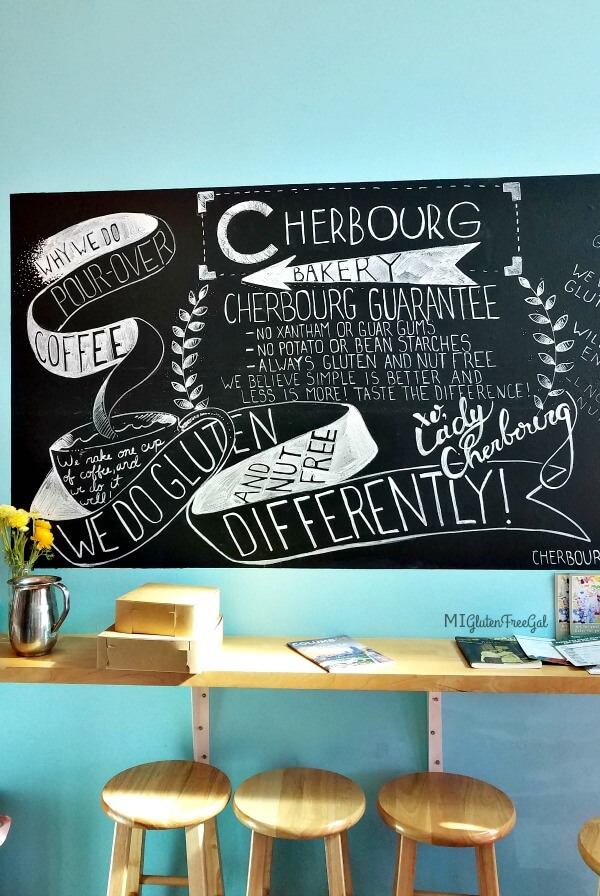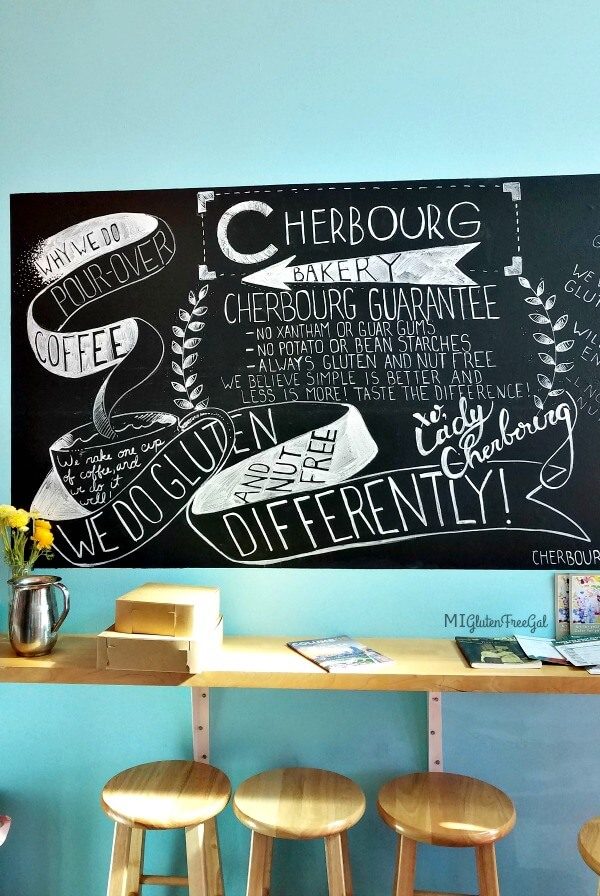 Gluten Free, Nut Free, Gum Free
Cherbourg Bakery has so many delectable items. I wish I could have eaten them all! Their website states that their products are "made with minimally processed ingredients, from as many local resources as we can muster." Their baked goods are free from gluten, nuts and dyes. They also use no gums or starches from potatoes or beans.
During that first visit, I perused their wares. I was salivated at each of them, wishing I could buy the whole store. Luckily, the staff let me sample a few before I purchased them. Over the years, I've grown increasingly fond of their egg strata. They make is with "caramelized onion, chevre, basil and sun-dried tomatoes."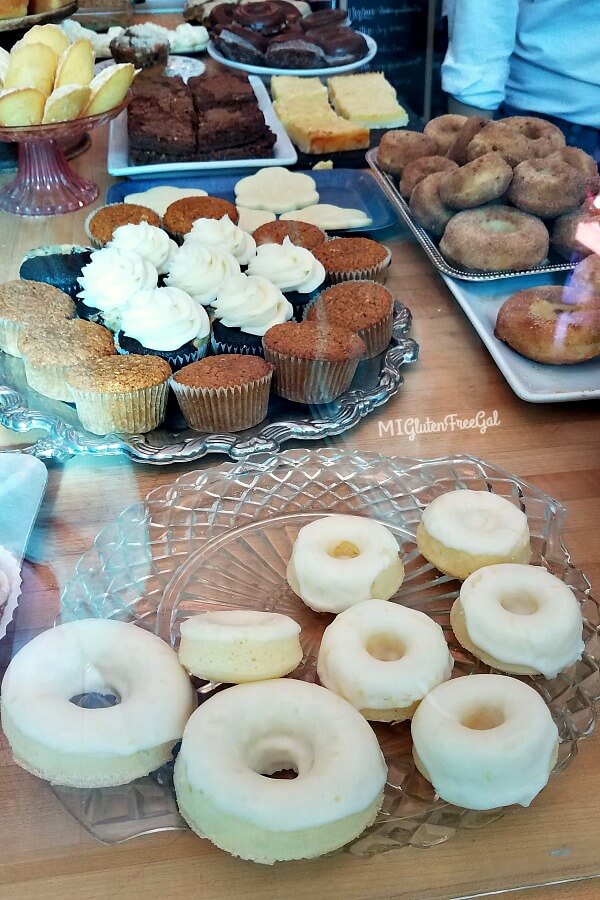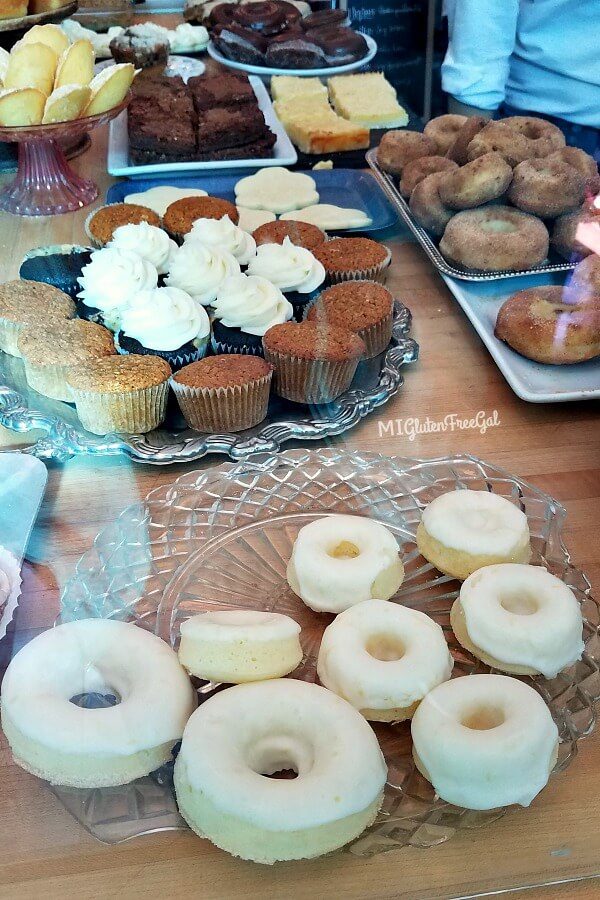 On that first trip, I had trouble deciding what to buy. I ended up walking away that day with a S'mores bar, (which is make from gingersnaps), an Espresso brownie (which my husband adored), and a Cherbourg Bakery polenta cake. I'm so glad that the staff allowed me a sample of the polenta cake, or I may have missed it! It has a mild sweetness with a hint of citrus, and the savory flavors of the corn and rosemary.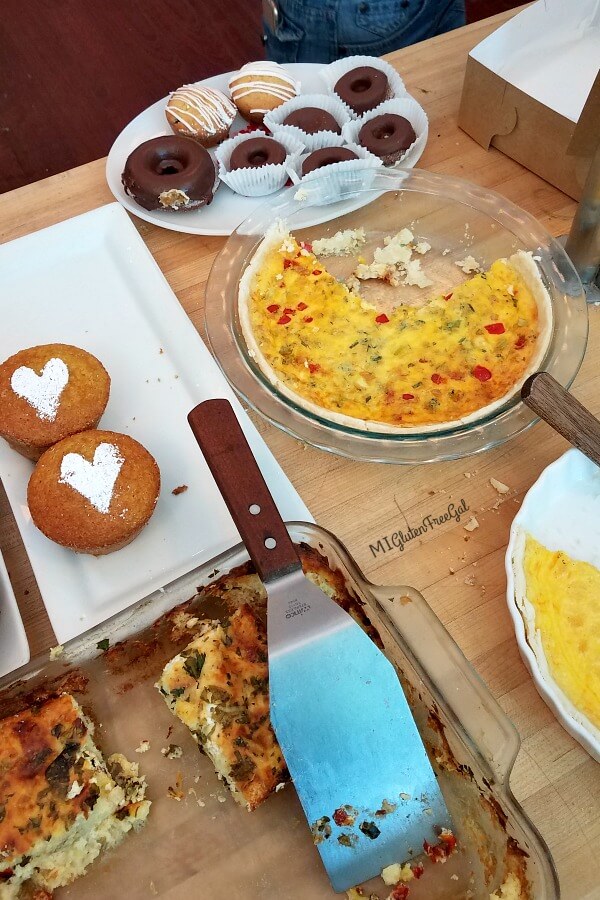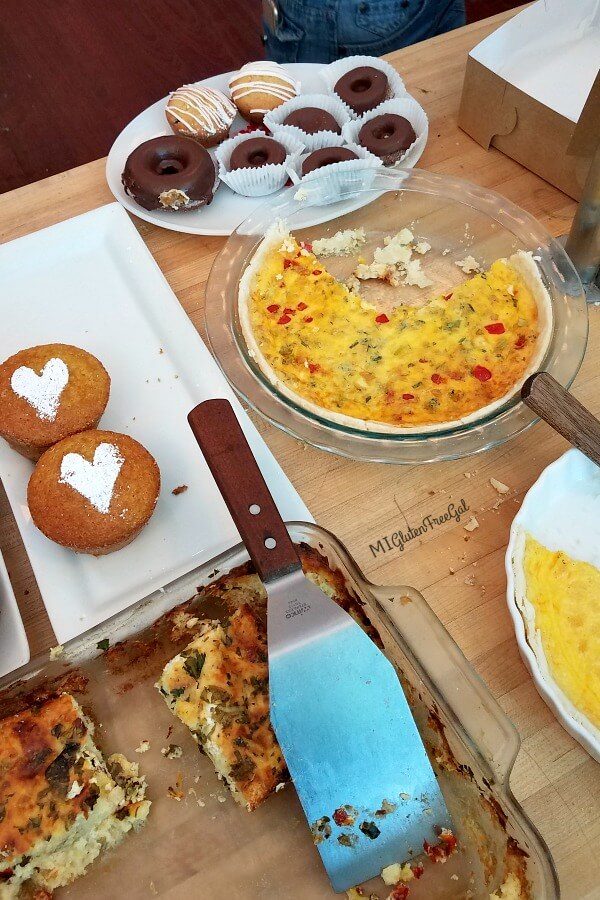 The next time you are in the greater Columbus area, I HIGHLY suggest visiting Cherbourg Bakery. Whether you eat gluten free or not, your taste buds will greatly thank you. Try one of their famous double lemon bars!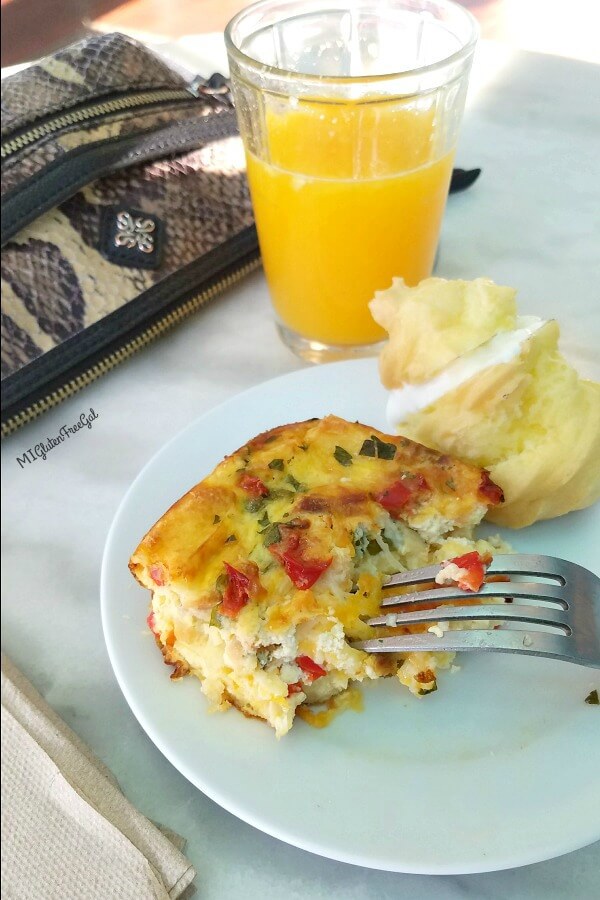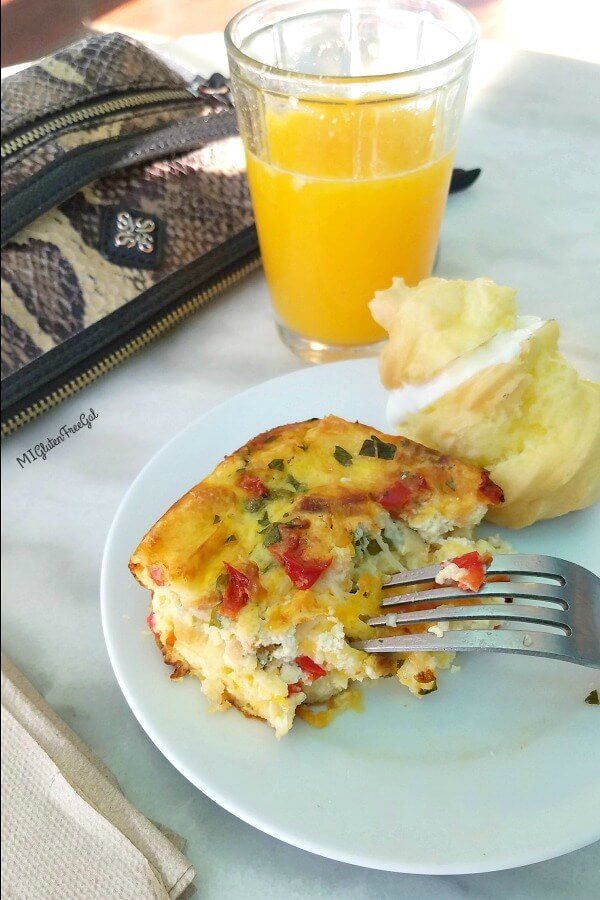 Cherbourg Bakery – Columbus
541 S Drexel Ave
Bexley, OH 43209
(614) 725-4560
Webpage | Facebook | Instagram
Cherbourg Bakery – Cyprus (Cincinnati)
1804 Race St.
Cincinnati, OH 45202
(513) 827-9767
Website | Facebook | Instagram
Other Columbus Favorites
Since this first visit, I've traveled to Columbus many times. Each year I drive to the GFFA Fest, and I often go to the Celiac Conference at Nationwide Children's Hospital. This city holds many great things to do!
Cultural Activities
COSI Museum – This is THE most awesome hands on museum I've ever been to. With or without children in tow, this is an adventure you don't want to miss.
Franklin Park Conservatory– Imagine all of the world's most amazing flowers all in one place. That, my friends, is exactly what Franklin Observatory has to offer. Go in the spring for the butterflies!
Columbus Zoo – If you like Jack Hanna, this zoo is a MUST VISIT. Jack is the director of this zoo, and there are so many amazing animals here!
Other Gluten Free Food Finds
Bake Me Happy – One of three dedicated bakeries in the Columbus area, I LOVE their scones. Wendy and her crew specialize in the Little Debbie type treats you love, as well.
Portia's Cafe– This 100% gluten free cafe offers many vegetarian options. Read about Portia's Cafe more on Vegetarian Mamma's website.
Bareburger – Hands down, my absolute favorite restaurant in the Columbus area. I could eat here every night!
Have you visited Cherbourg Bakery? What's your favorite item there? Let's reminisce about our favorite bakery together!