Amore Trattoria Italiana Gluten Free Options
As an Amazon Associate and member of other affiliate programs, I earn from qualifying purchases.
If you ask people in Grand Rapids where to eat, most answer Amore Trattoria Italiana. This one of a kind restaurant makes the most amazing dishes. You might just think you're in Italy!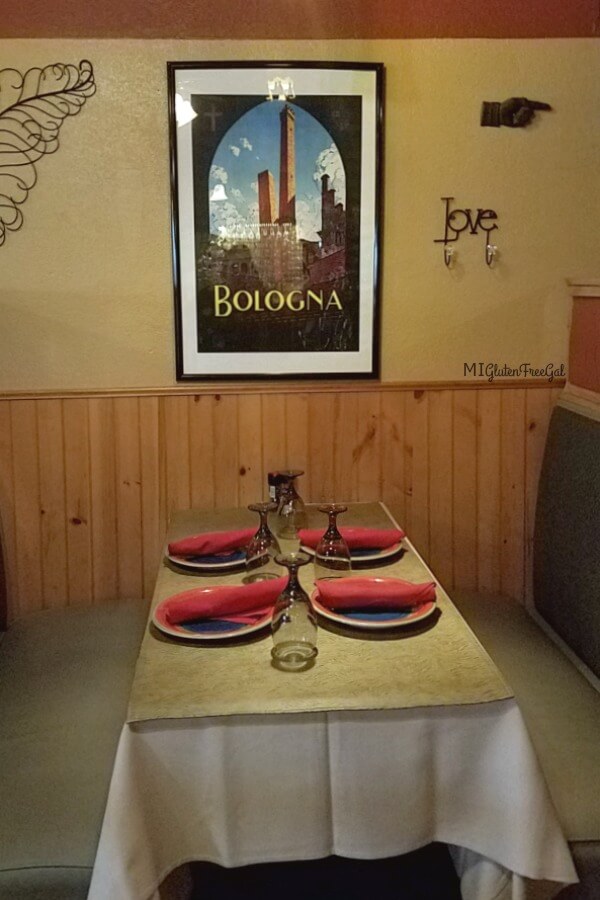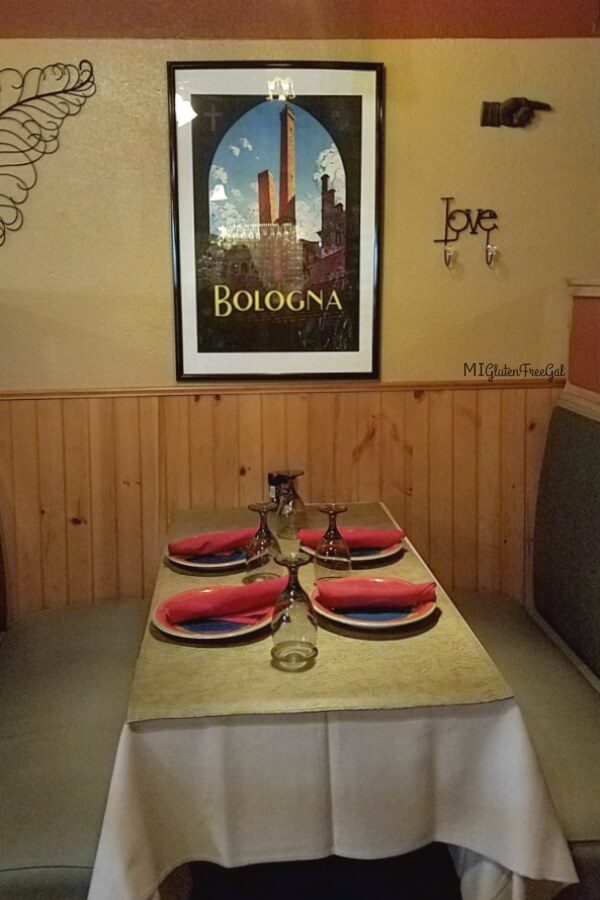 A Gluten Free Gathering
In 2019, I joined others from the Grand Rapids area at Amore Trattoria Italiana. After hearing friends gush about it, I pounced at the chance to go when invited. We gathered around a table, and prepared for a lunch feast. The restaurant recently started opening for lunch, from 11:30 am to 1:30 pm. Waitstaff faithfully answered every concern or question we tossed their way.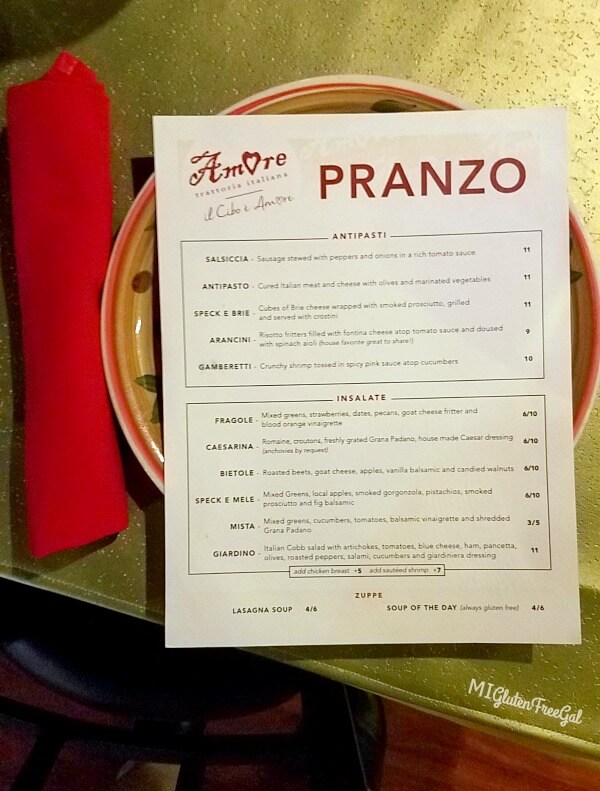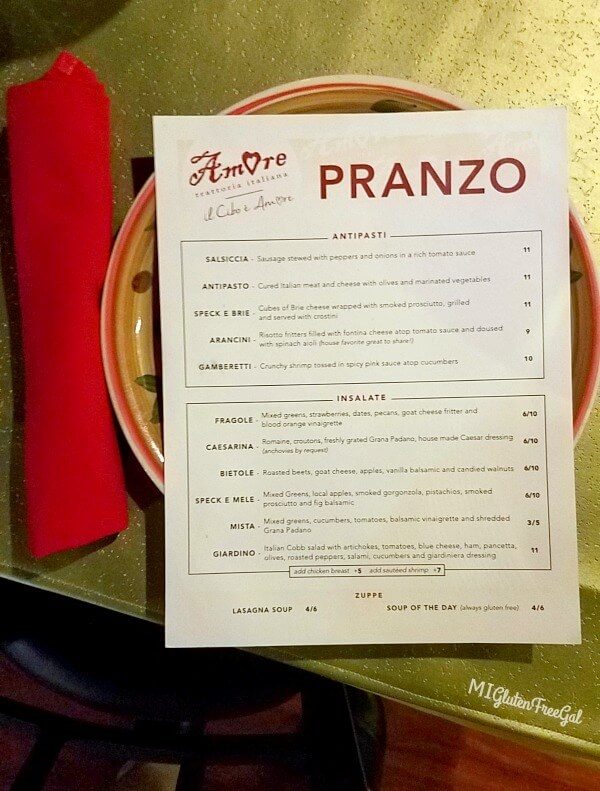 Mangia, Mangia!
While Amore Trattoria Italiana offers a gluten free menu, we ordered off the regular lunch menu (pranzo) menu, which notates gluten free options. While we perused the menu, Chef Jenna Arcidiacono graciously sent fresh, hot gluten free bread to our table. After some discussion, we put in our orders and got to chatting.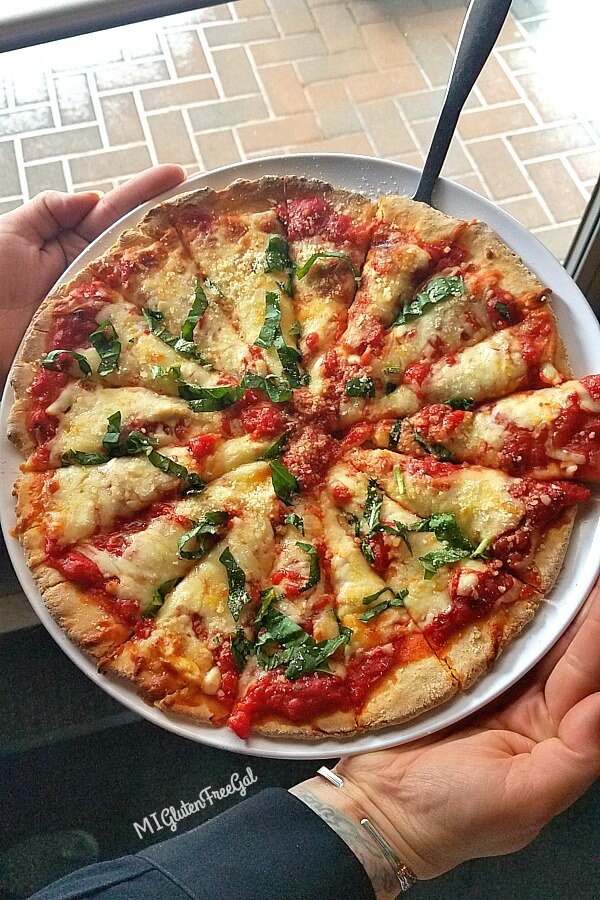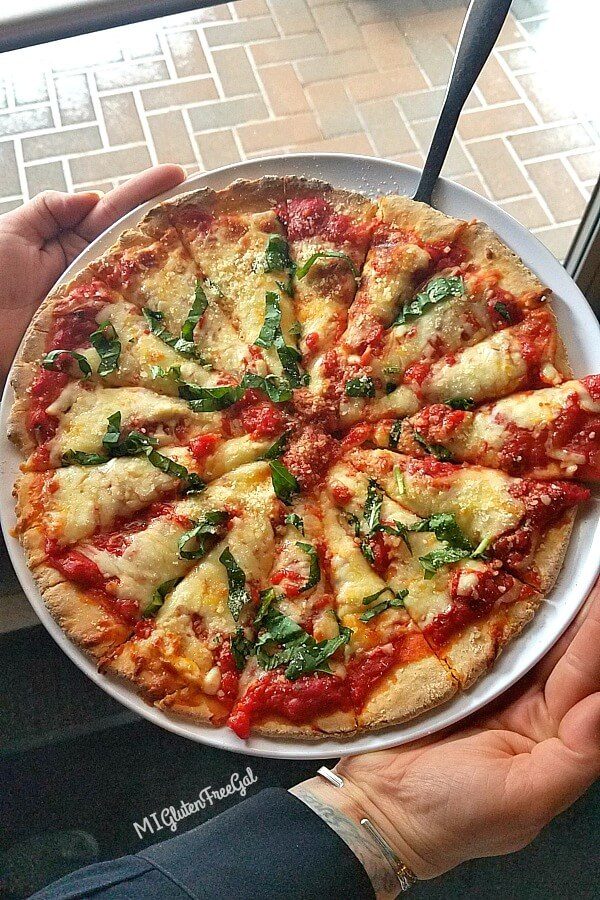 Our special lunch gathering included people newly diagnosed with Celiac Disease, as well as long time experts. Conversation included everything from oats, best resources for gluten free recipes, and just every day life. While we waited for our food, Chef Jenna sent out a simple pizza for us to snack on.
Our waitress was a great sport, holding it near the window so the natural light could show off it's beauty! Amore Trattoria Italiana uses a dedicated pizza oven for gluten free pizza and other items, and use a dedicated gluten free pizza cutter for their GF pizzas.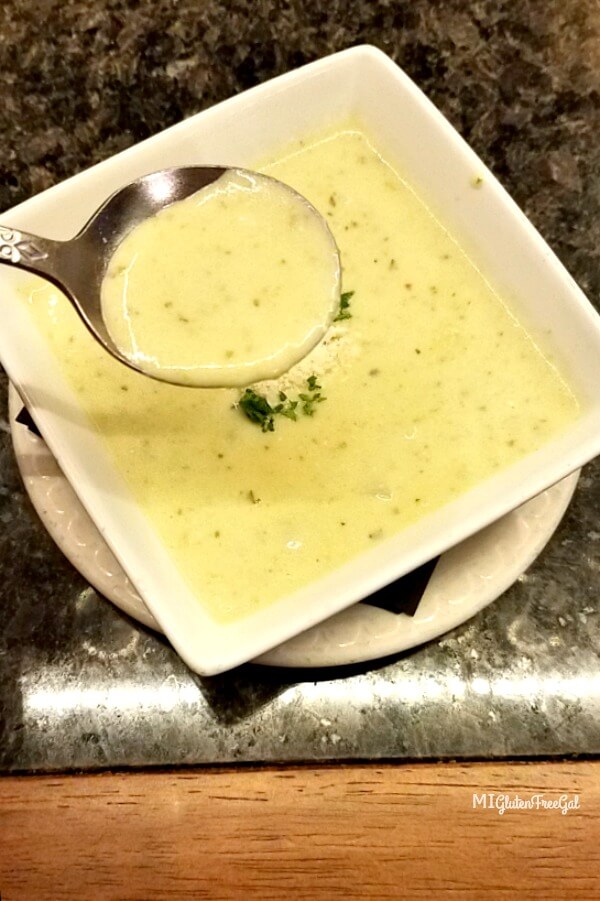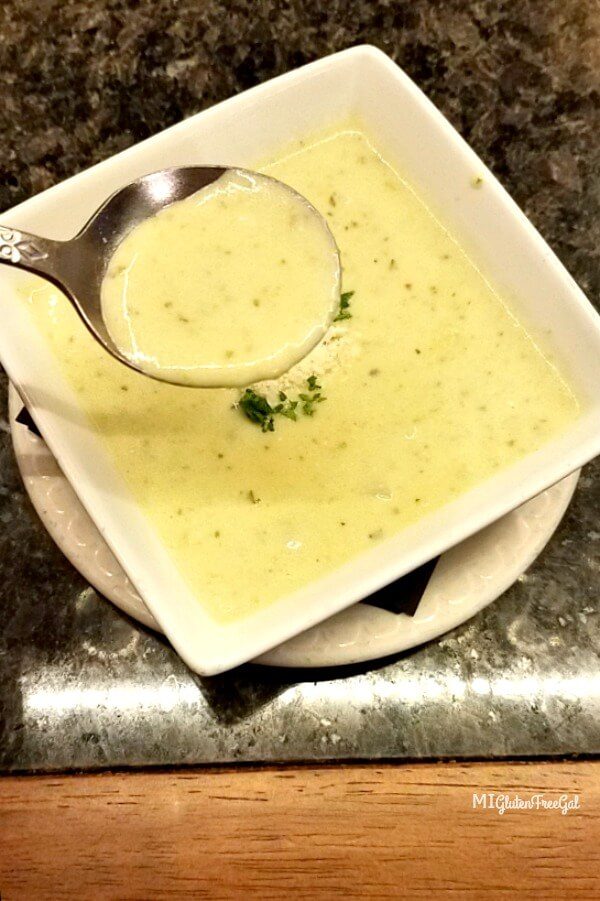 Why Does Amore Trattoria Offer Gluten Free Items?
I started my meal with a delicious Spinach and Smoked Gorgonzola Soup. Rich and creamy, and incredibly flavorful. I asked Chef Jenna why she chose to offer gluten free options at Amore Trattoria Italiana. She said "I have loads of friends with gluten allergies/intolerances I wanted to accommodate."
"I love feeding people and to me that means that everyone who walks through my doors at Amore Trattoria Italiana, regardless of food restrictions, should get a satisfying meal. Since I'm a vegetarian, I got tired of salads and boring items at restaurants. Therefore, I understand how gluten free eaters might feel the same!"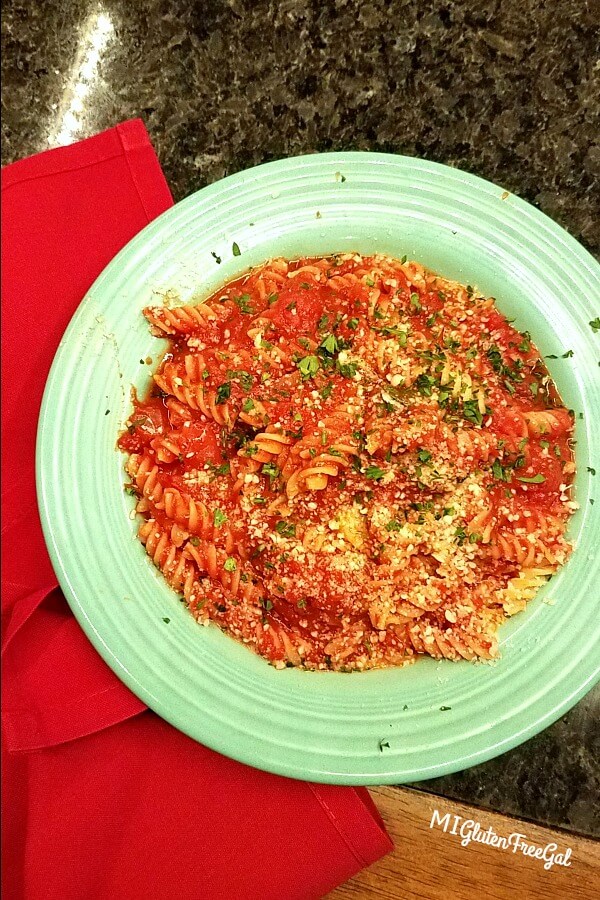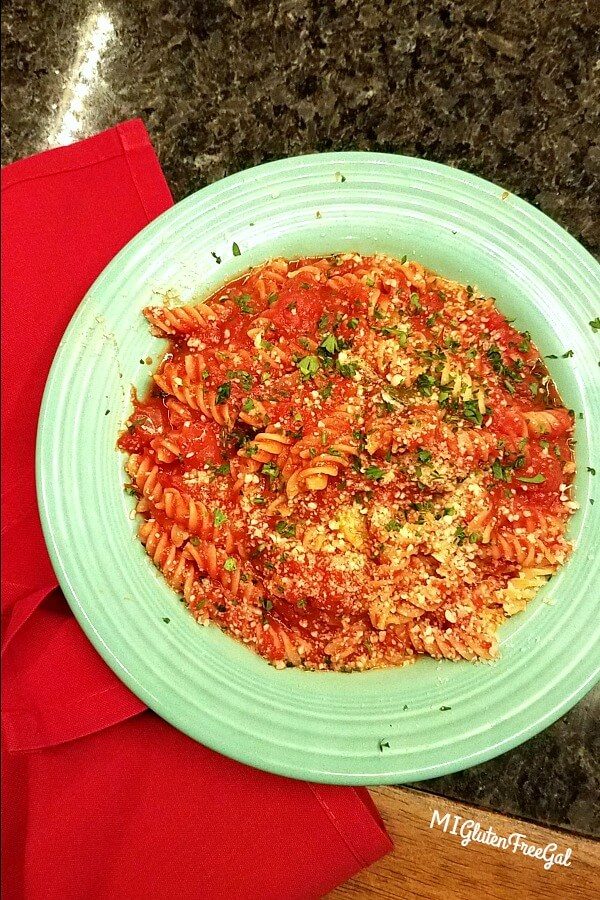 How Does Amore Trattoria Differeniate Gluten Free Orders?
For my main dish, I ordered the Pasta alla Vodka. I asked Chef Jenna about the intentional steps they take in preparing their gluten free pasta. They boil separate, clean water for all of their gluten free pasta.
When it comes to serving the customer, Amore Trattoria Italiana uses colored, fiestaware bowls for all gluten free meals. It gives the server a visual reminder that this is a specially prepared meal. By the way, all Amore staff took allergen safety courses. Impressive, as the state of Michigan only requires one person to be trained!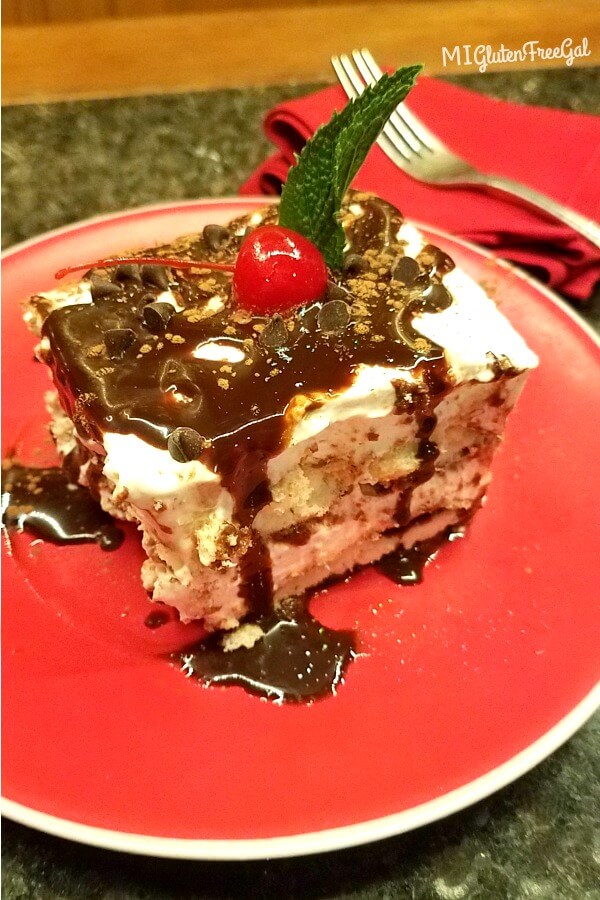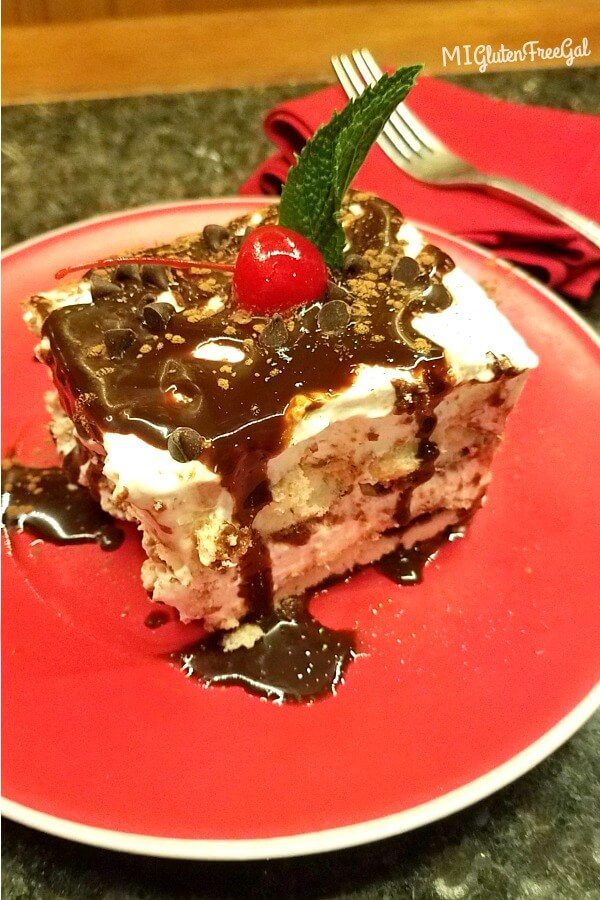 Does Amore Trattoria Serve Gluten Free Dessert?
As mentioned above, Chef Jenna loves to impress. Given enough advance notice, she willing prepares special dishes. For this special gluten free meet up, Chef Jenna went above and beyond by making Gluten Free Tiramisu. She used Schar ladyfingers, and it tasted better than I could ever imagine. I told her Chef Jenna I had been planning to make it at home, but there's no way I could come close to creating something as delicious as hers!
More about Chef Jenna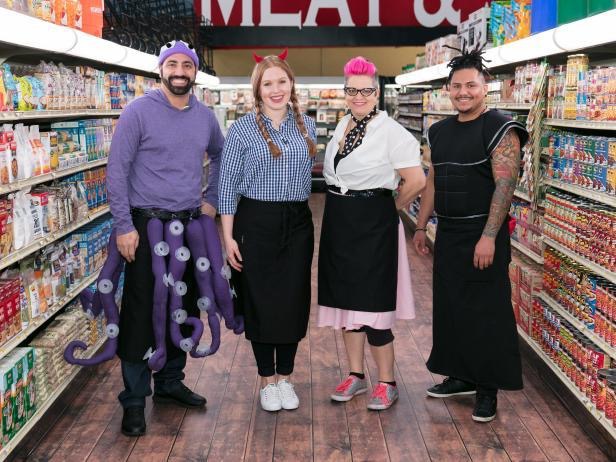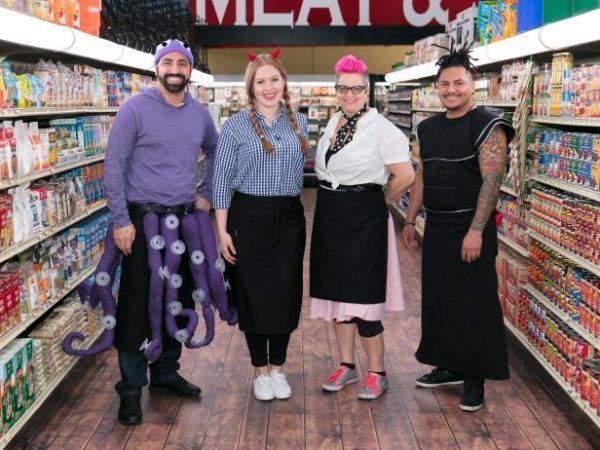 Chef Jenna really is a rock star of a chef, while remaining incredibly personable and humble. Named one of 50 most influential women in West Michigan, she wants to create a scholarship fund for young women to grow their culinary skills.
Beyond that, she was a guest chef on Food Network's Guy's Grocery Games. The episode was called Flavortown Fright Night, and aired around Halloween. As always, she sported her signature pink hairdo, and represented Michigan well. Chef Jenna shared, "I loved my time on the Food Network show. Guy, his staff and the judges were all amazing."
So, if you find yourself in Grand Rapids, plan to stop at Amore Trattoria Italiana. She's always expanding the menu, and hopes to have a dedicated fryer sometime in the future.
Amore Trattoria Italiana
5080 Alpine Ave NW
Comstock Park, MI 49321
(616) 785-5344
Website | Facebook | Instagram
**I was not paid or compensated in any way for my meal. I look forward to going back with my husband someday and introducing him to Amore Trattoria! Find this and more on my list of Michigan Gluten Free Dining Suggestions.**