Wahlburgers- Gluten Free Burgers and Tots
As an Amazon Associate and member of other affiliate programs, I earn from qualifying purchases.
Recently Wahlburgers opened in Flint, MI. After hearing great reviews from their other location, I was eager to try it for myself. If you love tater tots, you need to try this place! (Grand Rapids is the only Wahlburgers location still open.)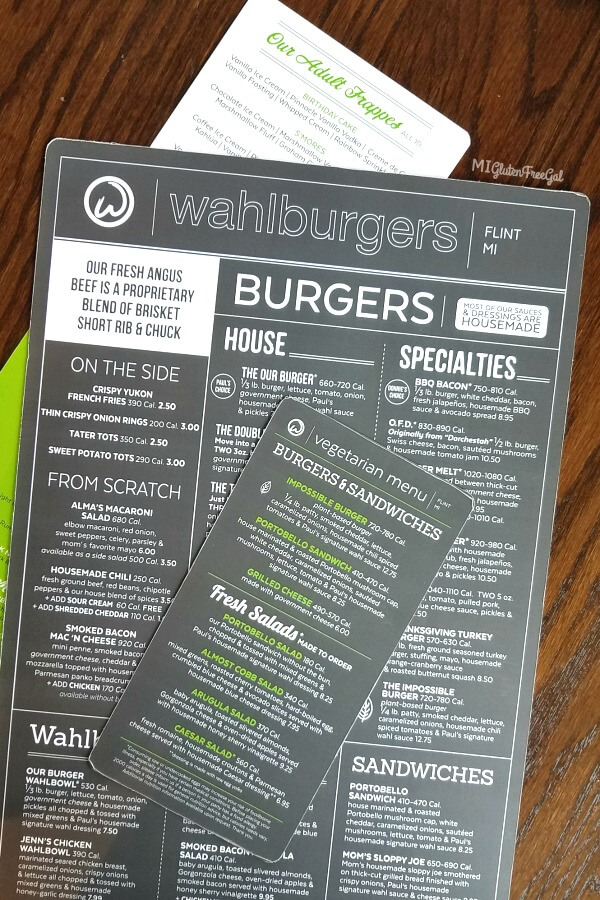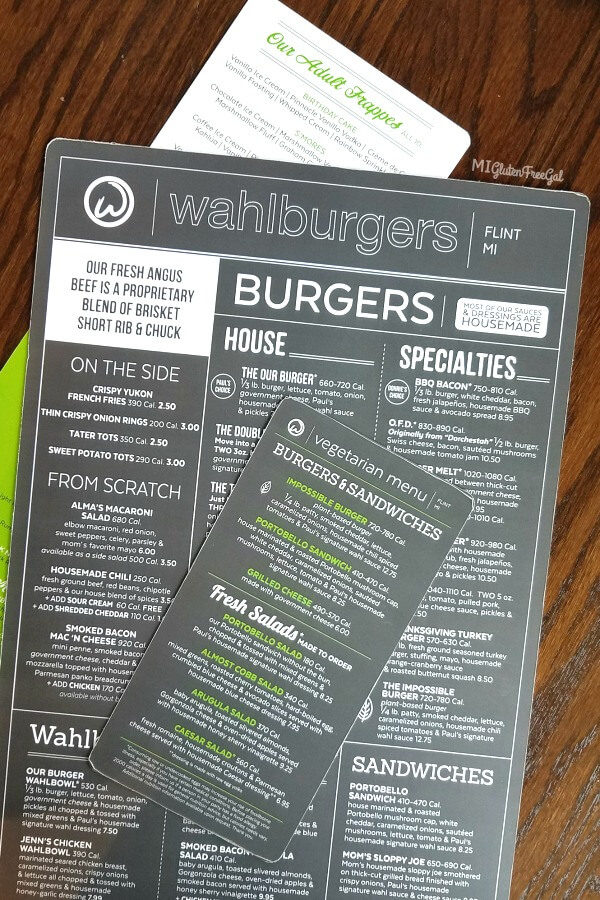 What are my gluten free options at Wahlburgers?
Wahlburgers does not have a separate gluten free menu, nor markers on the main menu. They state that they have gluten free buns, bread and croutons at the bottom of their menu. Most burgers should be able to be prepared gluten free. In addition, they utilize a dedicated fryer for french fries and tater tots. Salads with gluten free croutons are available. Click on the Allergen Information link on the FAQ page for GF listings.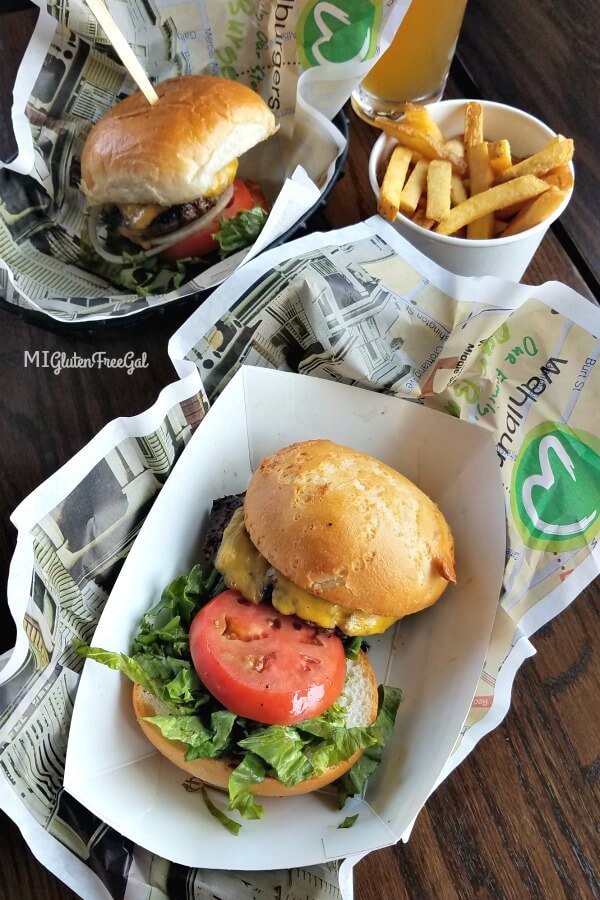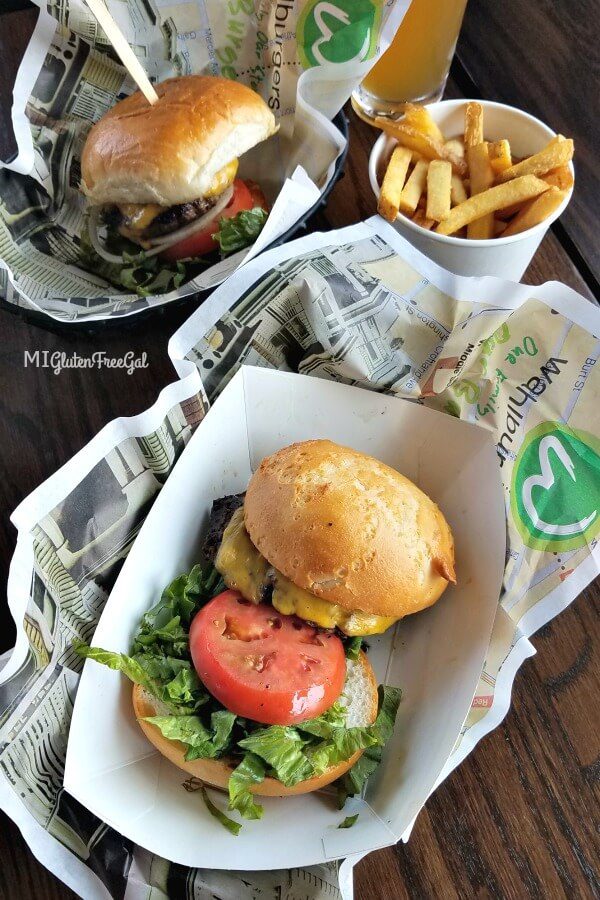 What steps do they take to prevent cross contact?
Wahlburgers maintains a separate gluten free prep space in their kitchen. (Including dedicated gluten free fryers.) They serve gluten free burgers in a paper container, in addition to the regular basket. Also, gluten free burgers come out with the bottom separated from the top, as opposed to stacked with a pick thru it.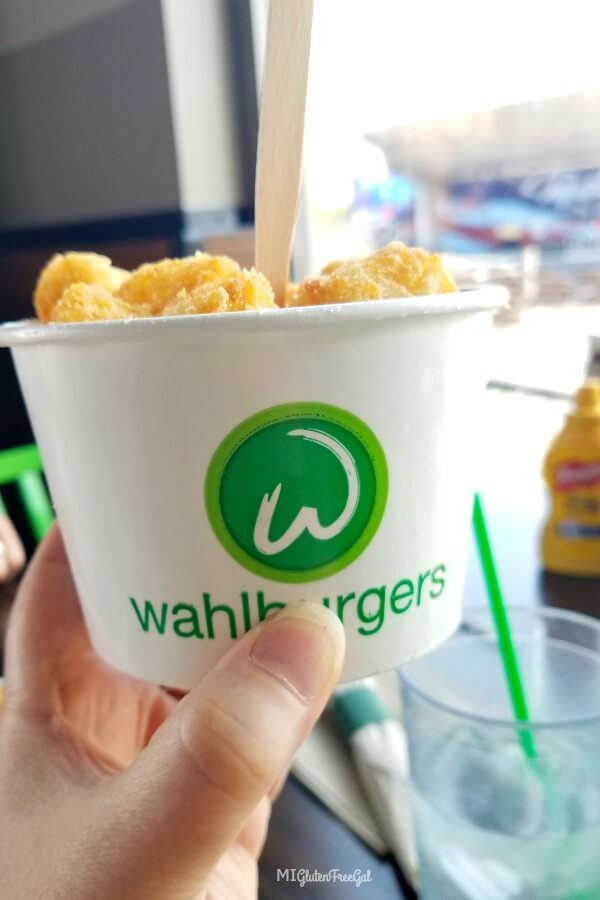 Tot-ally Delicious
The verdict? I'd definitely return. (In fact, I already have.) Our server didn't know all the answers to our questions. However, she made sure to ask the chef or upper management any questions she was unsure of. While the burger and tots were good, I really enjoyed the fries. They had a seasoning on them that was delicious!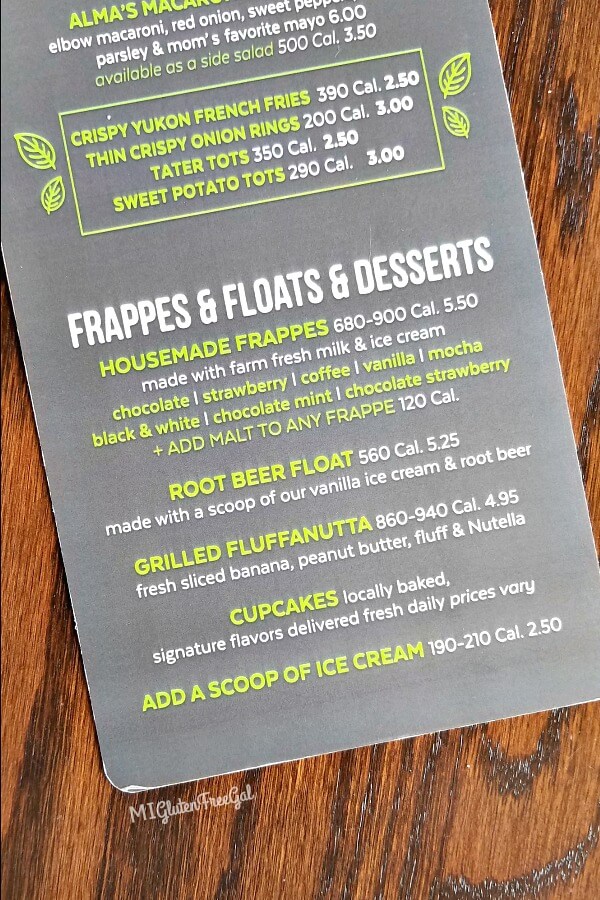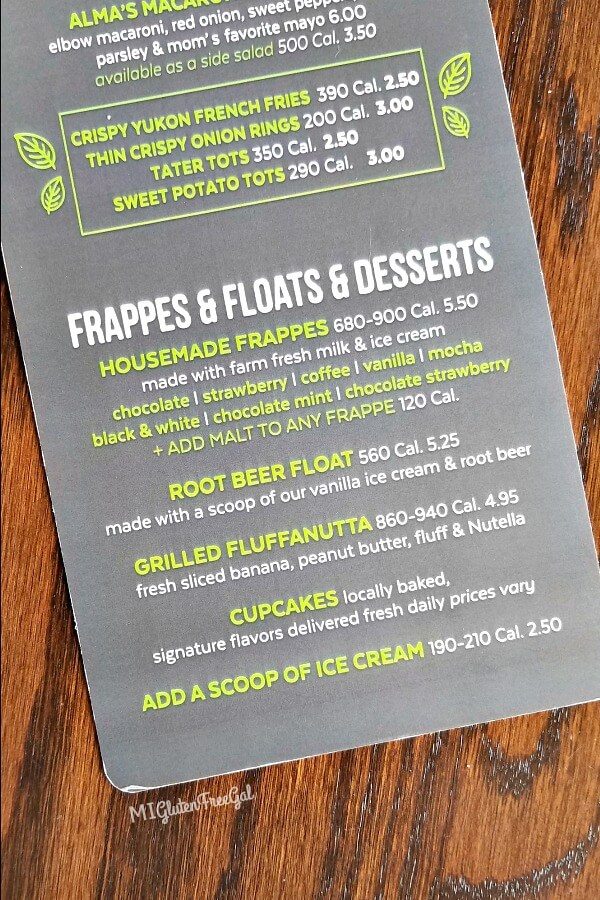 Wahlburgers' Gluten Free Dessert Options
We ordered a coffee milkshake. (Not pictured as it was messy.) Since they offer gluten free bread, one can order the Grilled Fluffanutta gluten free. I imagine it would be awesome with a scoop of ice cream on top! They also serve alcoholic "adult frappes." This includes a fluffanuttahh frappe made with marshmallow vodka and Créme de Banana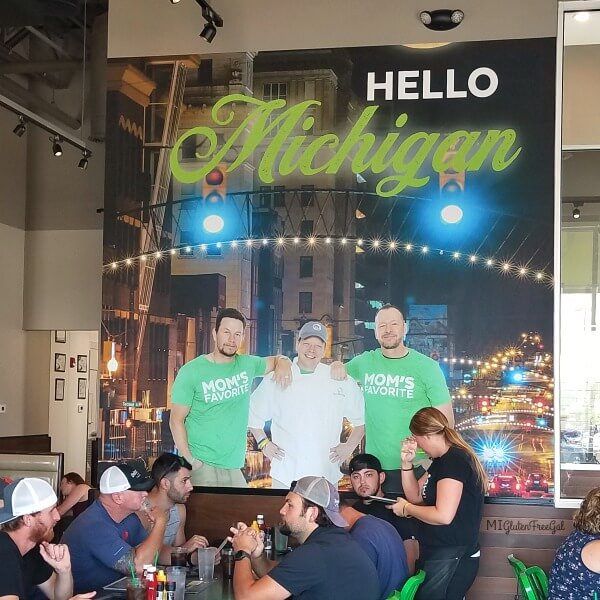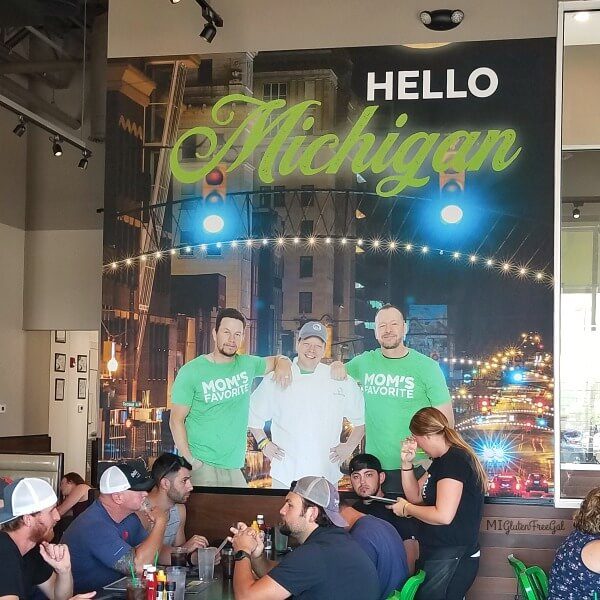 Who Owns Wahlburgers?
Paul Wahlberg owns this restaurant, in partnership with his brothers Donnie and Marc Wahlberg. To learn more about the chain, and the Wahlberg family, watch the Wahlburgers show on A&E. With 9 seasons under their belt, the family shares their last installment in 2019.
Wahlburgers
Locations in almost 20 states
10 Ionia Ave Northwest Grand Rapids MI 49503
Website | Facebook | Instagram | Twitter
** I was not paid nor compensated in any way for my meal or time. All thoughts and opinions are my own. As always, ask about gluten free food preparation any time you dine at restaurant. Click here for more Michigan gluten free dining options.**