Playa Bowls Gluten Free Options
As an Amazon Associate and member of other affiliate programs, I earn from qualifying purchases.
Playa Bowls offer a delicious dairy free, tropical alternative to ice cream. With a plethora of gluten free options, you'll want to try one of each! With two locations open, and more on the horizon, look for a location near you.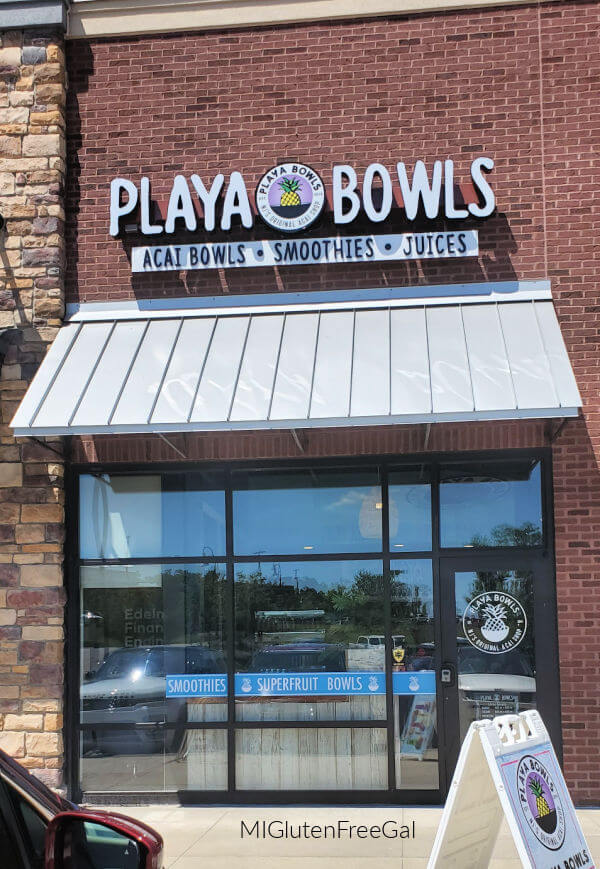 What is a Playa Bowl?
A Playa Bowl is a creation of blended fruit, topped with granola, other fresh fruits, and sometimes even Nutella. They offer 6 different kinds of bowls, created on different fruit blends. Their different bases include acai, pitaya, green bowls (fruit blended with kale), coconut, banana, and chia pudding.
The bases are blended with dairy free milks. For example, some bases are blended with coconut milk, while the banana bowls are blended with almond milk. The one exception is the acai bowls, which are made from pure acai, and not blended with any milk alternatives.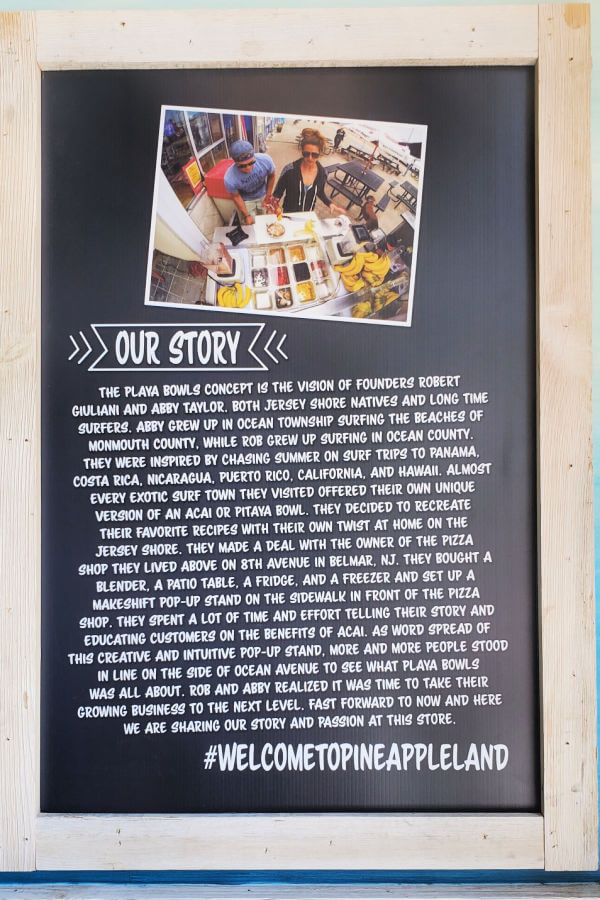 What Gluten Free Options Does Playa Bowls Offer?
In truth, there's very little that ISN'T gluten free at Playa Bowls. They offer gluten free granola, and almost all of their other toppings are gluten free. They do offer oatmeal bowls, and I am unsure of their gluten free status. Wheat grass is also on premises, for smoothies. Their protein powders state "gluten free" on the container.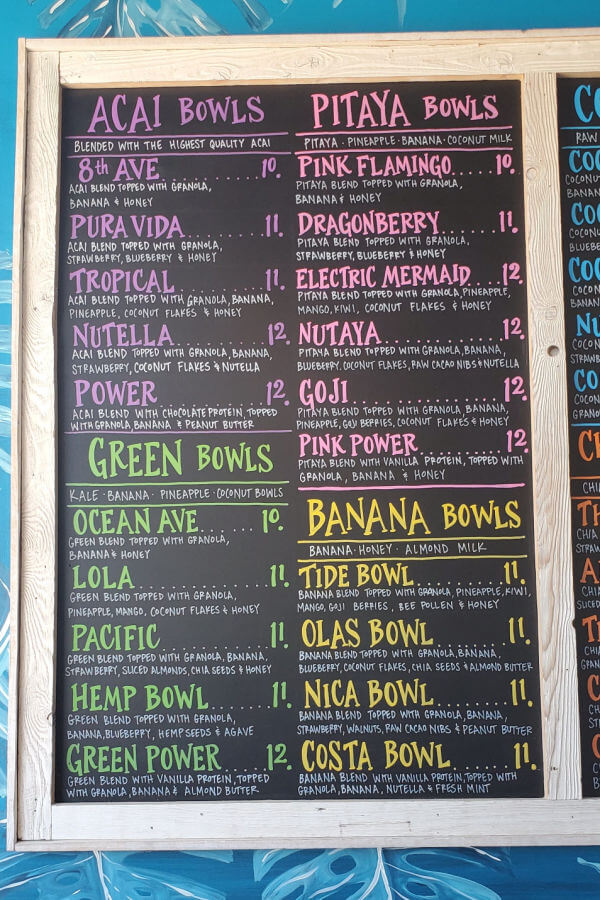 How Does Playa Bowls Prevent Cross Contact?
Fantastic question. Prior to ordering, I made sure to chat with Alana, one of the co-owners, about this topic. Staff prepare gluten free and food allergy orders with purple colored coded equipment. This includes a separate purple blender, and separate purple cutting boards, knives and other utensils.
When you place a gluten free order, staff know to wash their hands and put on a fresh set of gloves. They prepare your order with the aforementioned designated equipment. Employees grab fresh fruit from a fridge in the back, instead of using fruit that's already on the prep line.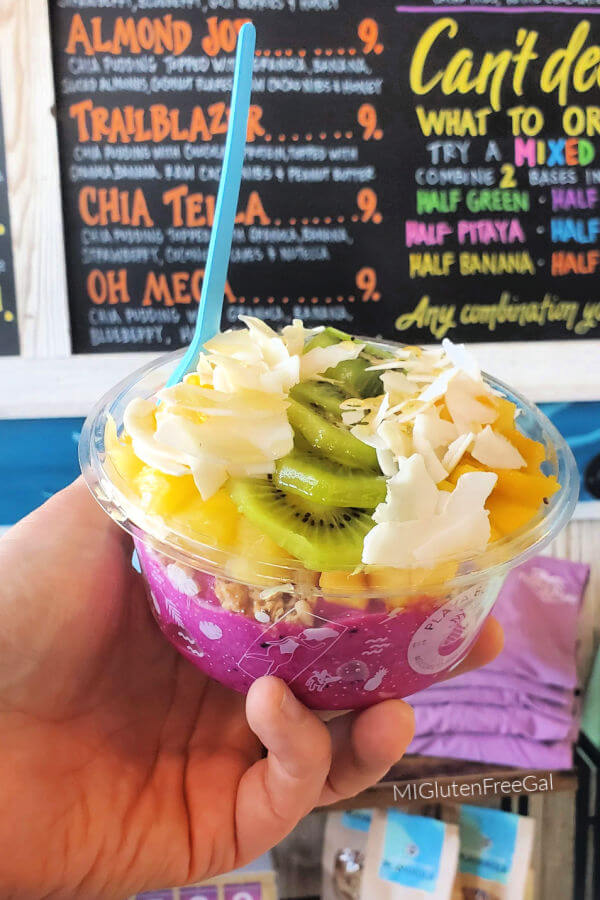 What Did You Order?
I admit this was my first time ever trying acai or pitaya (dragonfruit). Acai tasted a bit like blueberries, and I love blueberries. The pitaya blend contains pitaya, banana, pineapple and coconut milk. My husband ordered the Electric Mermaid, a pitaya based bowl, topped with granola, kiwi, pineapple, mango, coconut flakes and honey.
I ordered the Nutelloco. Made with a base of blended coconut, banana and coconut milk, it tastes a bit like ice cream. The toppings on my bowl included sliced banana, strawberries, raw cocoa nibs, coconut flakes and Nutella. Definitely delicious, and I'll want to order one again.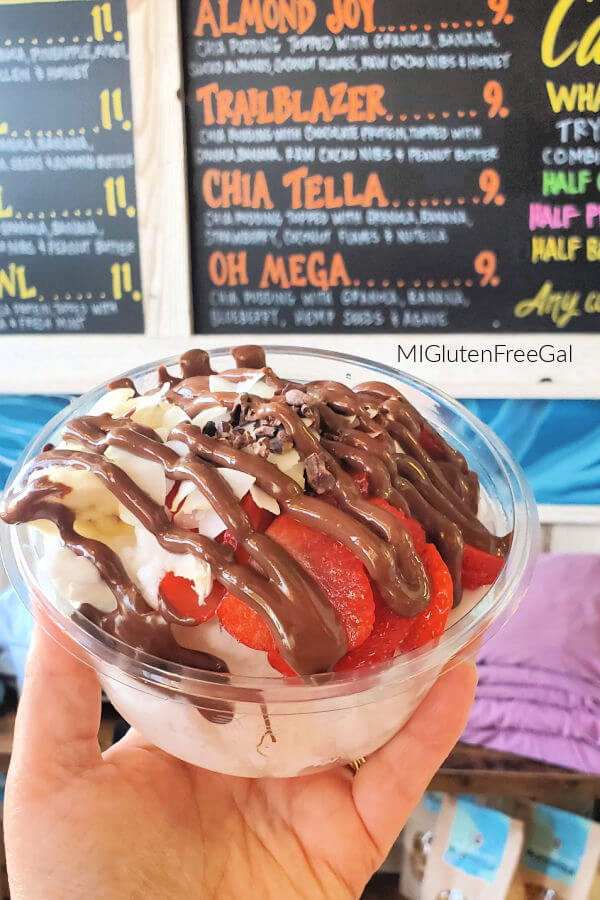 Where Is Playa Bowls Located?
We visited the brand new Playa Bowls location in Northville. Located in the same plaza as Trader Joe's, I can see myself grabbing a bowl after a grocery run. It's also located near Michigan Medicine's Northville Health Center, so it will be a great treat after a long doctor's visit.
While Playa Bowls started in Florida in 2014, they continue to expand across the United States. In Michigan, they have locations in Bloomfield Hills, East Lansing, and will soon be expanding to Traverse City and Ann Arbor.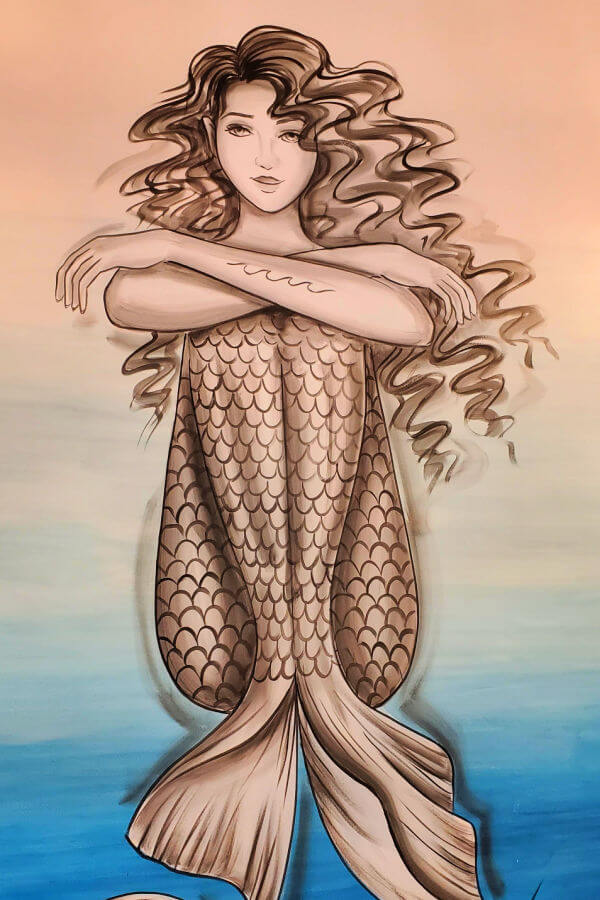 Fun Fact- All the decor inside Playa Bowls Northville is hand painted. Visit them to see this and many more amazing pieces of artwork!
Playa Bowls – Northvlle
39761 Traditions Dr
Northville MI 48167
Hours- 8 am – 8 pm
Website | Facebook | Instgram
*Playa Bowls did not charge us for our order. All thoughts and opinions are my own.