Gluten Free Bread Machines and Mixes
As an Amazon Associate and member of other affiliate programs, I earn from qualifying purchases.
The world abounds with many gluten free bread mix choices. Recently I tried Hodgson Mill's Gluten Free Bread Mix in my bread machine. Sharing the results, plus other bread mixes I trust and highly suggested bread machines.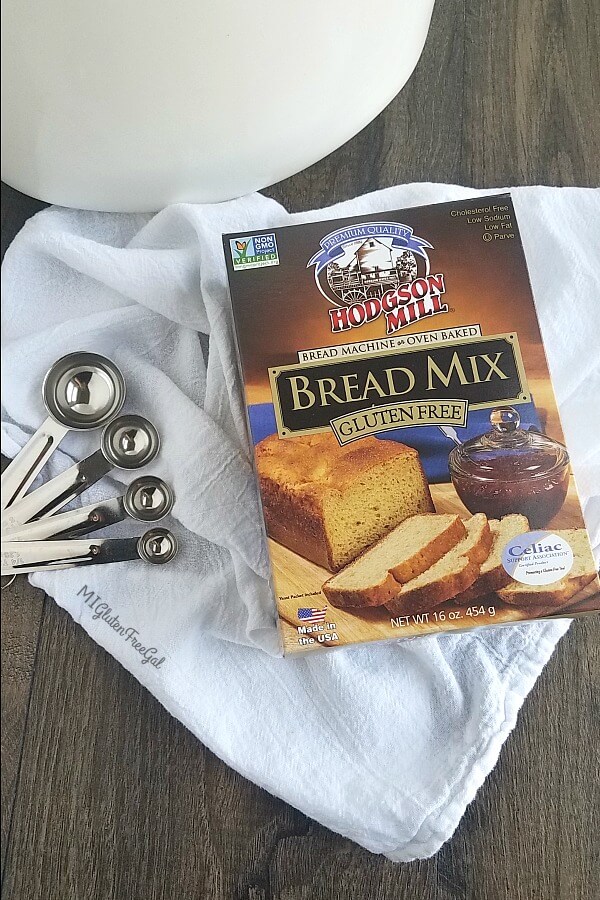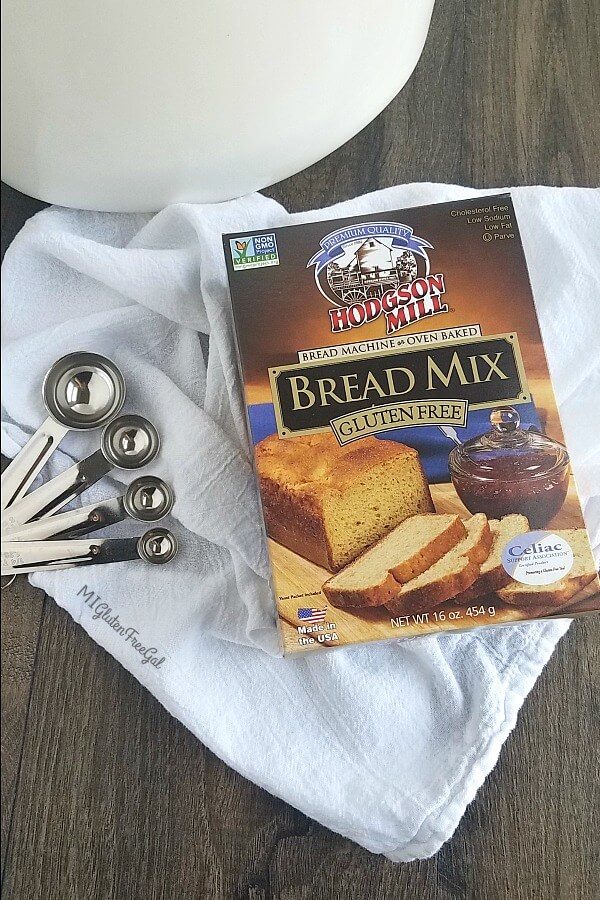 Mix It Up
I originally tried the Hodgson Mill's Gluten Free Bread Mix back in 2013. If I failed to mention before, I love to scour clearance shelves for deals. The first time I tried this mix, I snagged a box for less than $1.50! For that price, I'll try anything once. It turned out ok, buy my pictures left much to be desired. Therefore, I chose to make it again, update the pictures, and talk a bit about bread machines.
The Hodgson Mill's Gluten Free Bread Mix offers two methods for baking. One option is in the oven, the other is in a bread machine. However, they specifically state to only use on a bread machine with a gluten free setting. My mother-in-law gave me a Breadman TR520 over 10 years ago that does not have this setting. Therefore, I use the "Basic" setting on my machine. The bread tastes good, but is a bit dense.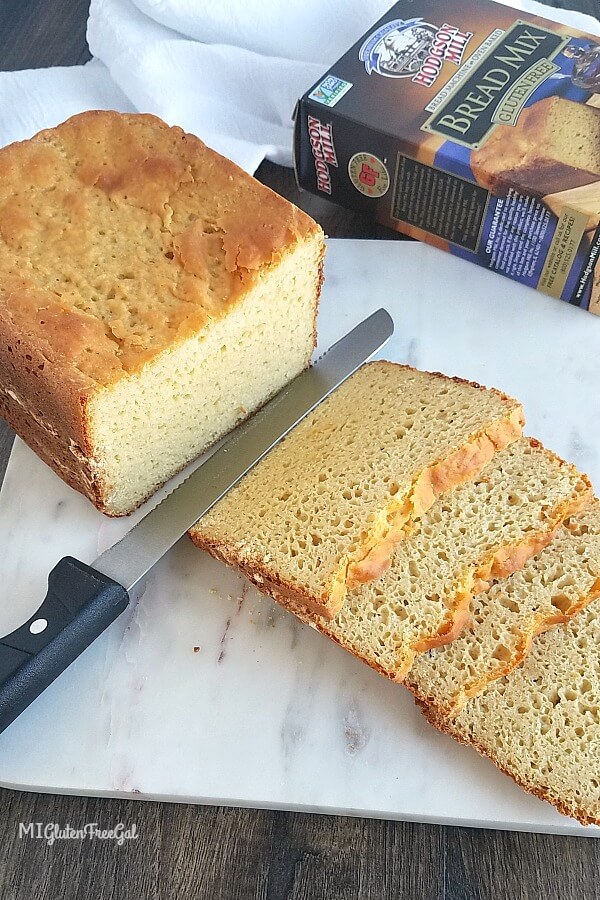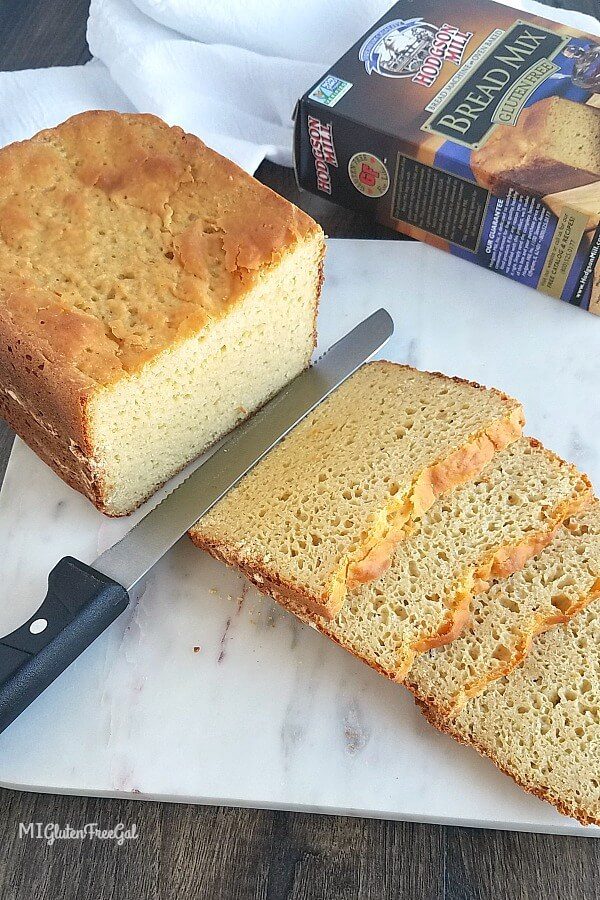 Bread Machines and Gluten Free Settings
When it comes to gluten free bread, Jules Shepard is my go to resource. She writes a gluten free blog, and owns the business GF Jules. (I love her cookie mix and her pizza crust mix!) Her tips on baking gluten free bread in a breadmaker are the best, in my opinion. In that article, she recommends a variety of bread machines, all with gluten free settings, with a range of prices.
In her T Fal Gluten Free Bread Machine review, she shares how this machine compares with the more expensive Zojirushi. She states it performs very well, at a fraction of the price. She also offers a tip for those own a Cuisinart gluten free bread maker. I recently saw people mention in a Facebook group that their loaves always come out underdone in that machines. Jules recommends the following. "I preheat my oven to 350°F and place the bread pan from the bread maker into the oven to bake approximately 10 more minutes at the end of the bread maker cycle."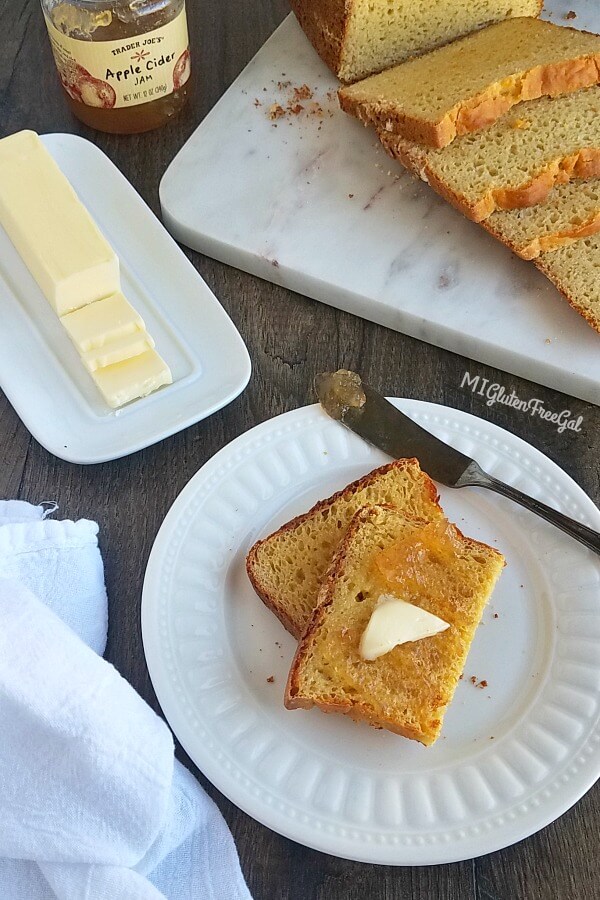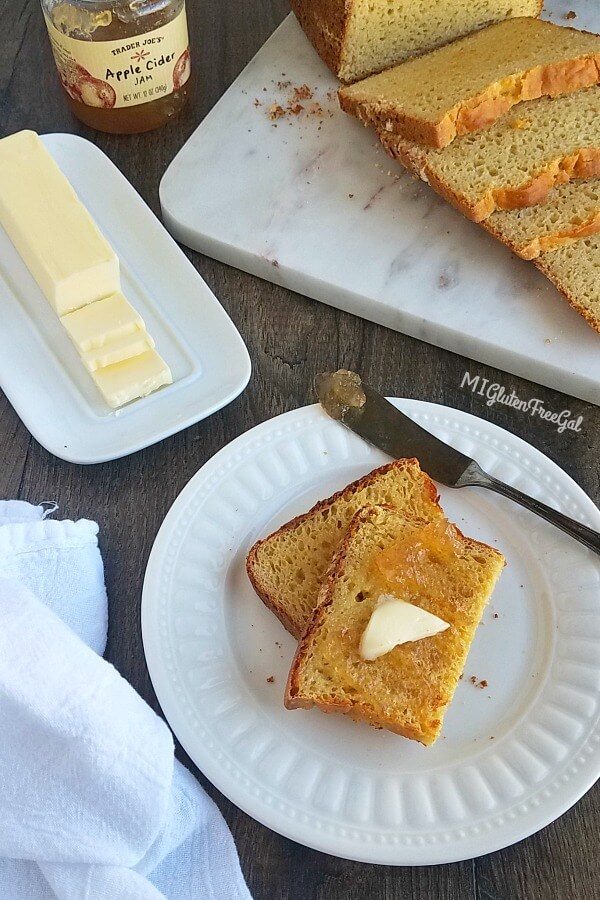 No Gluten Free Setting?
As mentioned, I could easily make this Hodgson Mill's Gluten Free Bread Mix in the oven. Since making this the first time, I perfected getting yeast based breads to rise. However, Jules Shepard also shared on her blog how to program a bread machine for gluten free baking. Her recommendations are as follows. Set the machine for a "20 minute mix cycle, followed by a 1 hour rise cycle, and finally set it to cook for a 1 hour bake cycle." The trick is to getting the machine to NOT allow a second punch down. Since the dough lacks gluten, it doesn't need it nor does well with the second punch down.
I also highly suggest this article from Gluten Free and More magazine, written by Beth Hillson. In "A Lofty Loaf: How to Make Gluten-Free Bread," Beth also shares tips on buying a gluten free bread machine. For example, she states that bread machines that make a horizontal loaf work better than those that make vertical loaves. If possible, buy a machine that has two paddles. Also, her programmable cycle varies slightly from Jules. She suggests programming the machine for the following cycles."Warm 10 minutes; knead 15 minutes; rise 40 minutes; bake 55 to 60 minutes. Always set on Medium Crust.
The Verdict?
The bread from the Hodgson Mill's Gluten Free bread mix tasted good. I found if I wanted to make toast, I had to toast it a second time. I'd love to try it again in a machine with a gluten free setting. This year I will at attend the Housewares show in Chicago for the first time. I hope to meet Zojirushi and see one of their bread machines in action! I also recommend the other gluten free baking mixes below. Pamela's Products gluten free bread mix also makes amazing bagels!
**This post is NOT sponsored by Hodgson Mill, nor any other brand mentioned here. This post does however include Amazon Affiliate Links. Purchases made through those links provide me a small commission. However, this does not influence the cost of your purchases. Thank you for helping to support this website!**