Hidalgo Mexican Restaurant Gluten Free Dining
As an Amazon Associate and member of other affiliate programs, I earn from qualifying purchases.
Ten miles west of Detroit Metro Airport, you'll find Hidalgo Mexican Restaurant. Between the great staff, delicious menu and the dedicated gluten free fryer, this is a place you don't want to miss!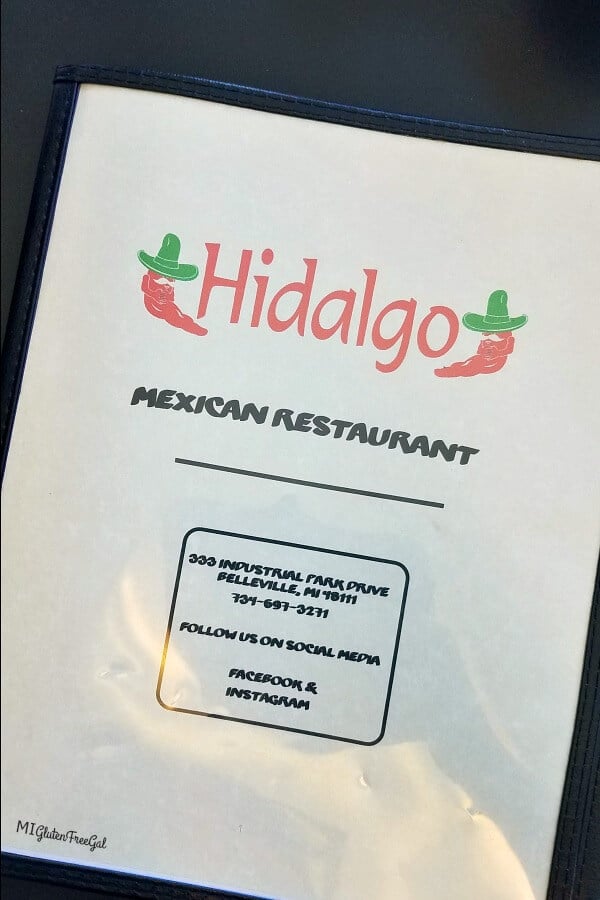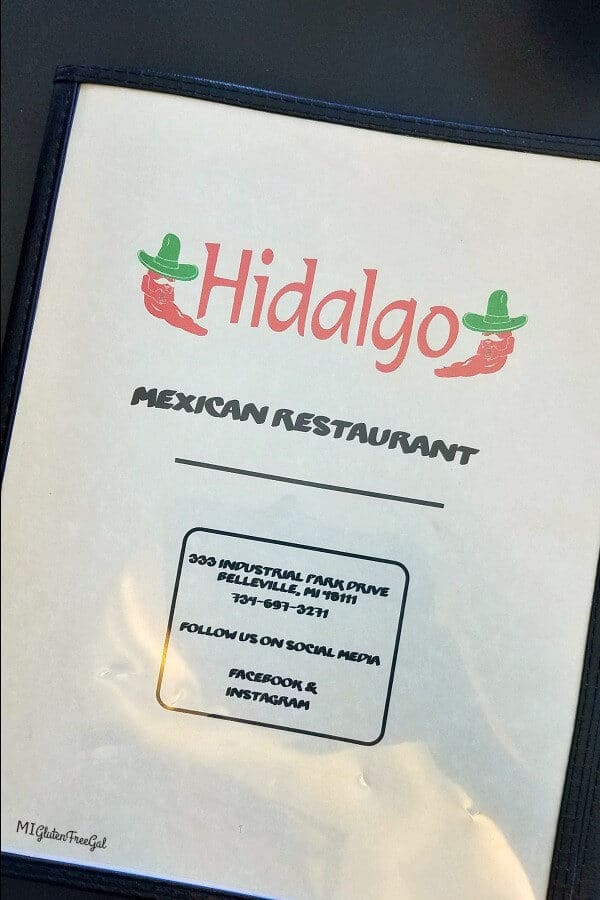 Facebook Community Scores Again
Back in October, I shared my list of Michigan Gluten Free Dining Options on Facebook. As always, our community quickly highlighted other places I should try. Since more than one person mentioned Hidalgo Mexican Restaurant, I decided I definitely needed to stop in! Thanks to Amanda and GlutenFreeFoodieMI for the suggestion!
This restaurant intrigued me because someone mentioned Hidalgo Mexican Restaurant uses a dedicated gluten free fryer. I made sure to call prior to driving over, and the person on the phone assured me they did. They also verified the know to change gloves, etc when preparing gluten free meals. From the moment I walked in the door, staff guided me through what was and was not gluten free.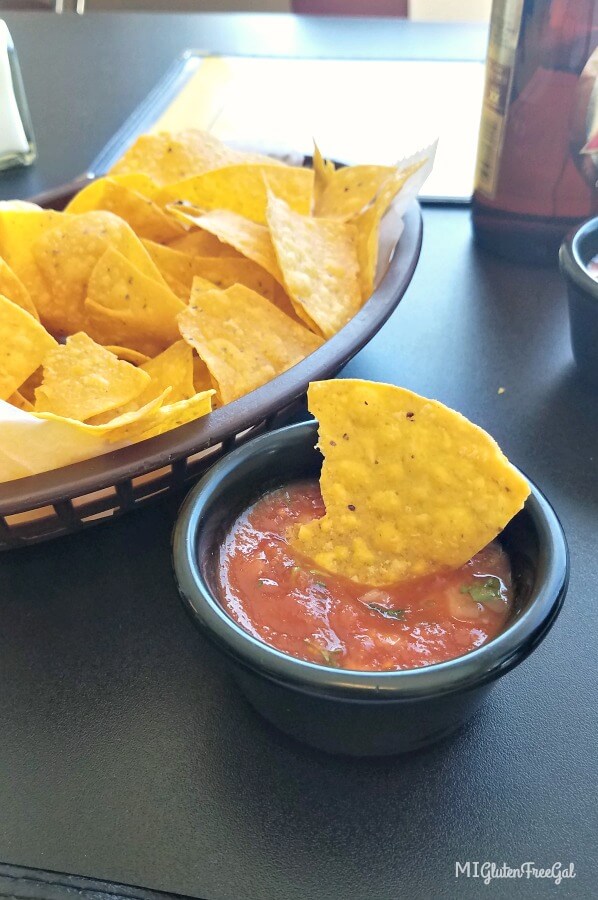 Attention to Detail
Besides my need to eat gluten free, my husband must also avoid pork. When asked about his needs, staff quickly answered that they use no lard in the restaurant. HUGE plus for us, as my husband rarely gets to eat authentic Mexican food. Plus, they distinguish the mild from the spicy salsa by putting a chip in the hot salsa. Since I can't handle spicy food due to my hiatal hernia, I especially appreciated that.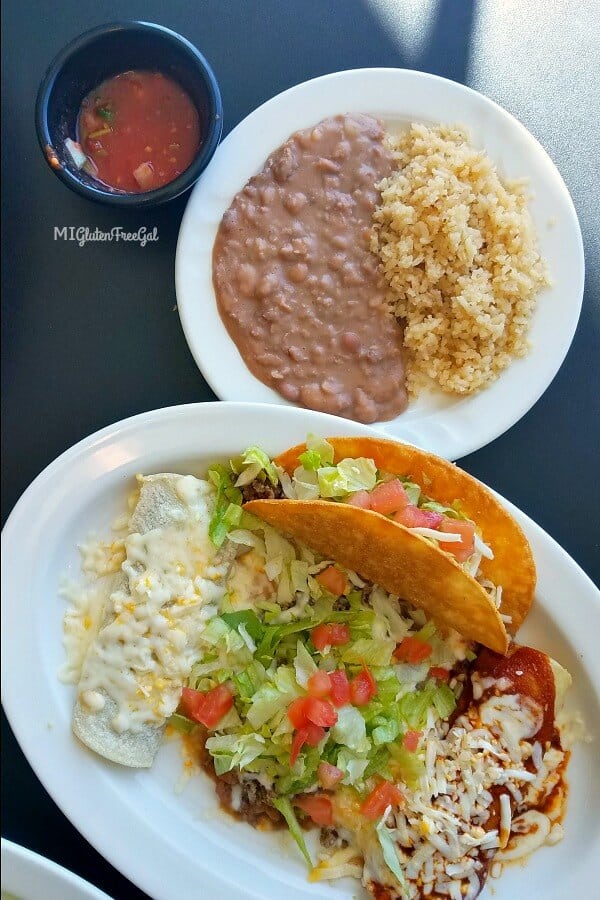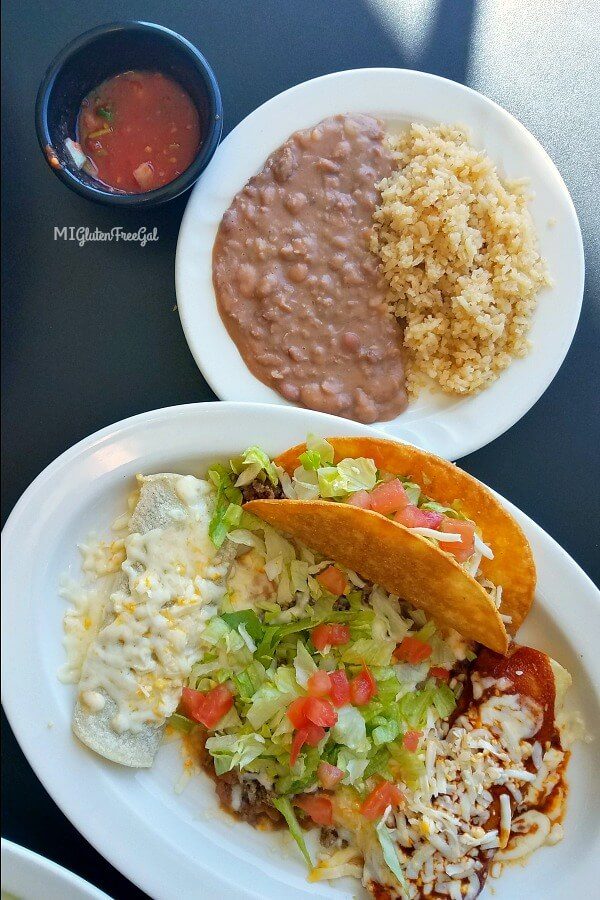 So Many Options, What to Order?
In reality, very few things on the Hildago Mexican Restaurant menu were off limits to gluten free diners. The issue became "what to order"? So many choices! My husband ordered the Combo Plate. It consisted of 1 taco, 1 enchilada, 1 burrito and 1 tostada. Plus it came with a side of rice and beans. He loved it all and even shared a few bites with me.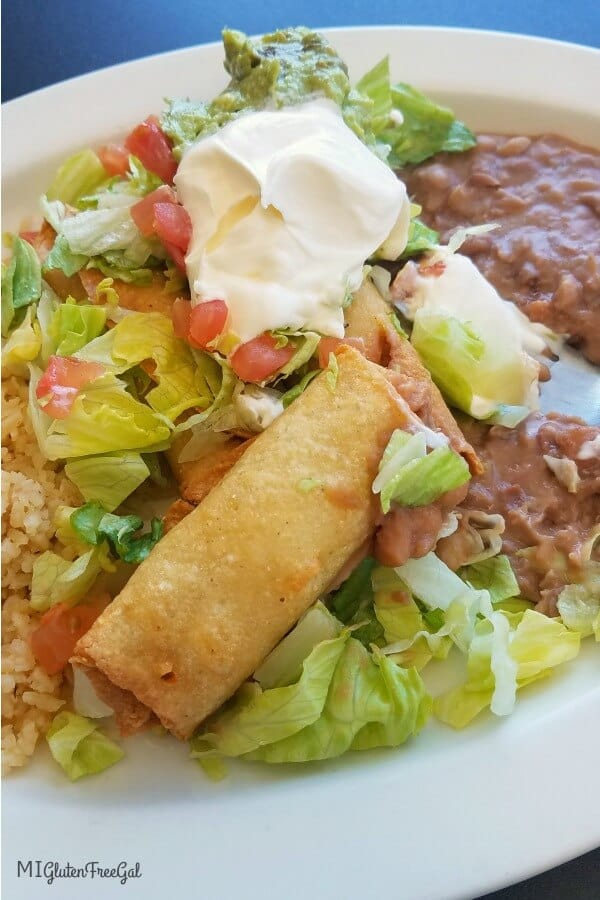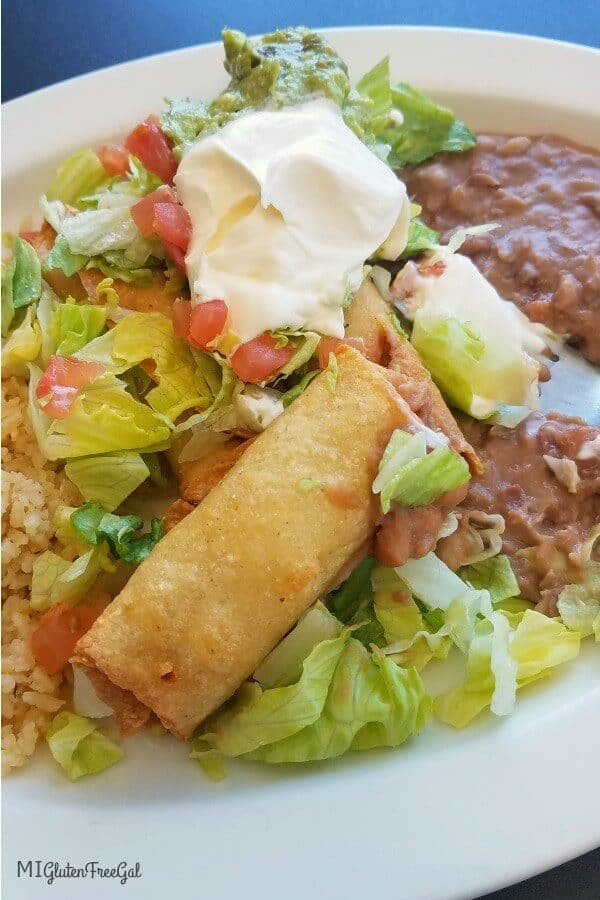 I ordered the Chicken Flautas entree. It consisted of 3 fried corn chicken taquitos topped with lettuce, tomato, guacamole and sour cream. Like my husband's meal, mine also came with rice and beans. I was so excited to be able to order something deep fried as my meal. That never happens!
If I can describe the food at Hidalgo Mexican Restaurant in one word, it would be "fresh." Not just that the food is freshly prepared, but that's it's not covered up with spices. It doesn't feel "heavy," if that makes sense. Just good, Mexican food, cooked in the tradition of Hidalgo, Mexico.

Gluten Free Deep Fried Ice Cream
In all honesty, the deep fried ice cream originally drew me to Hidalgo Mexican Restaurant. I haven't had deep fried ice cream since graduating college in December of 2001. (Remember Chi-Chi's?) While my Mexican Unfried Ice Cream is delicious, it can't quite compare to the crispy shell on this dessert. (And yes, I verified that the coating is gluten free and not made from Kellogg's Corn Flakes.)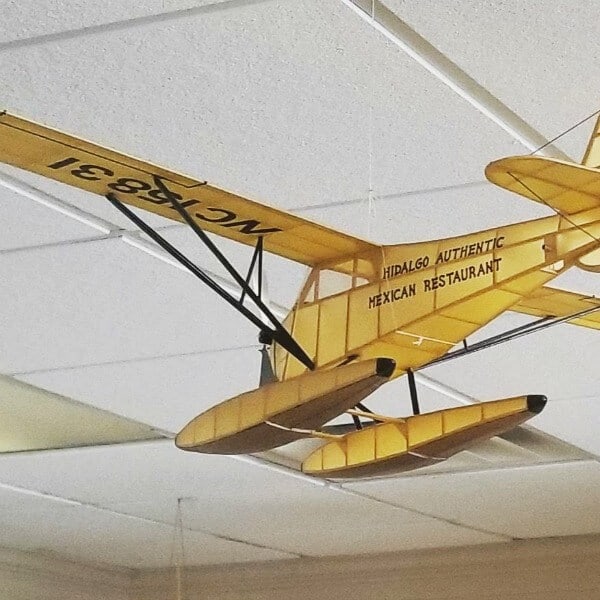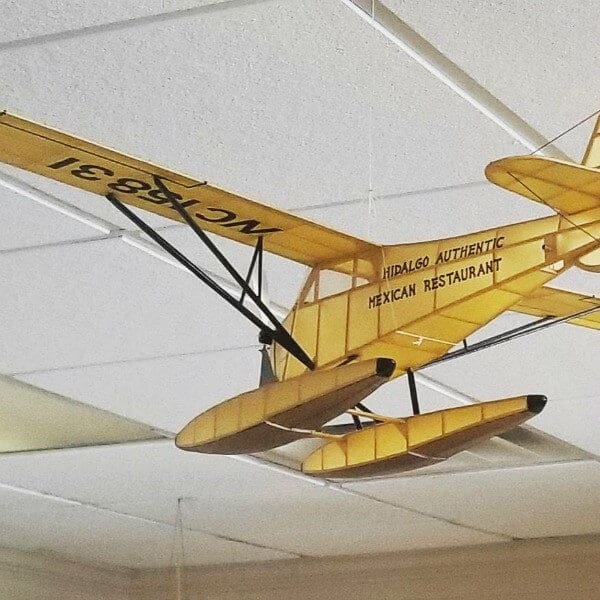 Great Food, Amazing Staff
While the food tasted great, I was really impressed by the staff. Kim, the manager, took time to chat with us for quite a while. She explained that customer requests for gluten free meals lead them to set aside a dedicated fryer. Before any new staff wait on tables, they must know gluten free procedures inside and out.
We were blessed to chat with the owner and cook, Tony, as well. Despite not having Celiac Disease issues himself, he's passionate that all patrons get a safe meal. He even stands up to cooks at other restaurants who think gluten free is a "fad." It's so nice to have others sticking up for us!
After talking to staff, it was obvious that Hidalgo Mexican Restaurant is more than just a business. It's family. While they may not be blood related, they're dedicated to one another, and their customers. When you visit, keep an eye our for Tony's plane. The staff put it together, and there's even a miniature sized Tony flying the plane!

Hidalgo Mexican Restaurant
333 Industrial Park Dr
Belleville, Michigan 48111
(734) 697-3271
Facebook | Instagram
**I was not compensated in any way for this post. All thoughts and opinions are my own. Follow this link to see my other list of positive Michigan gluten free dining experiences.**