Gluten Free Playdough Brands
As an Amazon Associate and member of other affiliate programs, I earn from qualifying purchases.
Hasbro Play Doh contains wheat and therefore causes an issue for those living with Celiac Disease. Luckily, there exist a handful of commercial brands of gluten free playdough we can buy. Find them below, as well as some homemade recipes!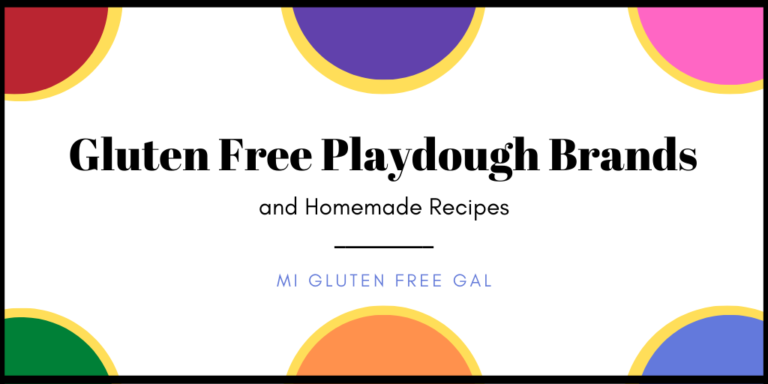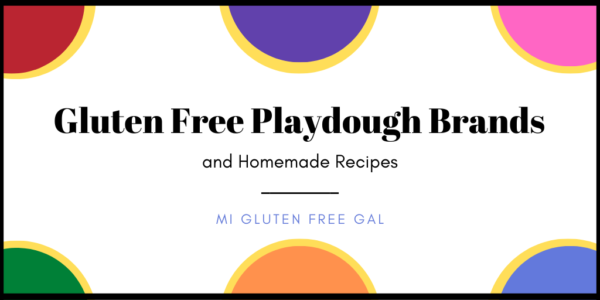 Aroma Dough
A parent recently messaged me, asking about gluten free playdough products. Moms & dads who follow our Gluten Free Michigan Kids Camp Facebook page quickly recommended Aroma Dough. They offer scented and unscented doughs, all which contain none of the top 8 allergens. Created by a California mother whose child has Celiac Disease, it sounds like a great small business.
Yer Dough
Celiac Mama brought Yer Dough to my attention as well. Previously called Soy-Yer-Dough, it contains no soy, wheat or gluten. Previously made with soy flour, manufacturers removed it after a customer request. Find out more on their FAQ page, including which other allergens their products are free from. (No eggs, soy, nuts or dairy!) Made in the USA.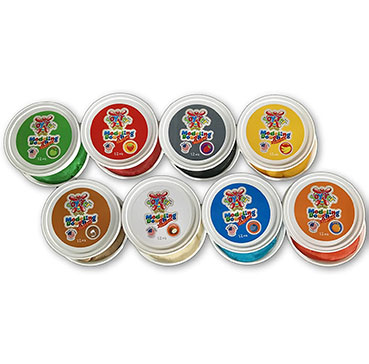 Colorations Wheat & Gluten Free Playdough
Colorations produces both a wheat based and a wheat & gluten free play dough. The gluten free playdough "does not contain peanuts / tree nuts, dairy, casein or egg. Additinally it does not contain corn starch, or latex." Made in Great Britian, it comes in a 5 1/2 lb container, of 8 colors.
Crayola Model Magic
Quite a few parents, including Jereann from Celiac Mama, stated they purchase Model Magic for their kids. Please don't confuse this with the Crayola dough, which DOES contain gluten. Crayola does state that they produce Model Magic and their dough on the same machinery, but clean machines between each run. Made in the USA.
Chuckle and Roar Whoa Dough
A good friend shared this product with me, available at Target. Whoa Dough looks a bit stretchier than Play Doh, more like a soft putty. All 8 colors come in one resealable package, making them easier to find and put away. Whoa Dough is also Peanut Free, Soy Free, Egg Free, and Milk Free. It is made in China.
**PLEASE see note in the comments below.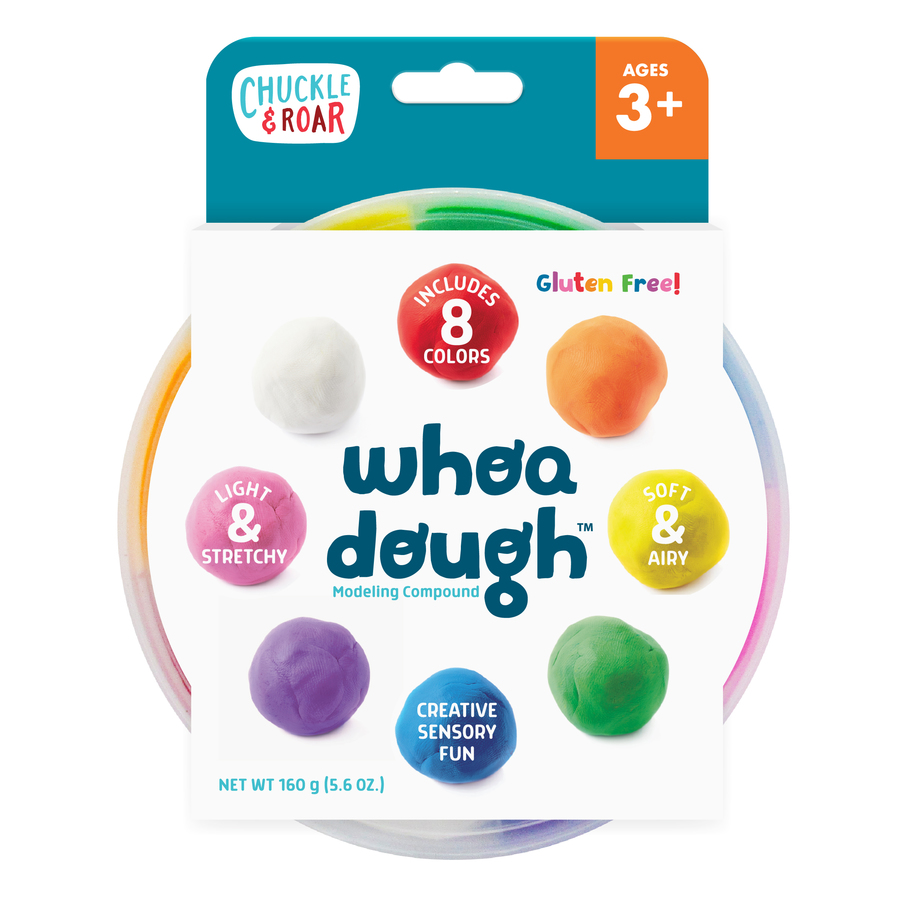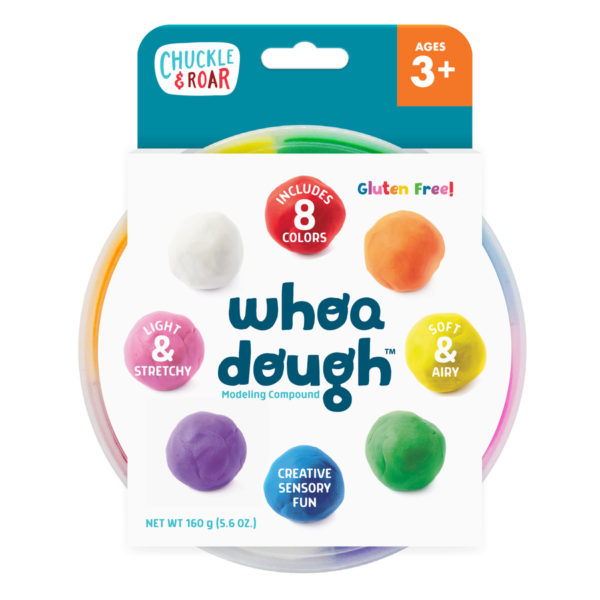 Kinetic Sand / Magic Sand
My friend Joy shared about this product, stating her daughter loved it. Fellow blogger Brianna Wolin, who was diagnosed with Celiac Disease at a young age, stated she played with magic sand and liked it much more than Play Doh. The Spin Master Kinetic Sand brand states their product "easily cleans up and is wheat, gluten and casein free." Made in Sweden.
Mad Mattr
One mom shared that her children loved Mad Mattr. She also stated "The small packages are perfect for school and they don't dry out!" Websites state this product is wheat, gluten and casein free, and does not dry out like PlayDoh. A reply to a question on Amazon stated it contains no soy. Another statement said this product is similar to Magic Sand. Made in Sweden.
Homemade Gluten Free Playdough Recipes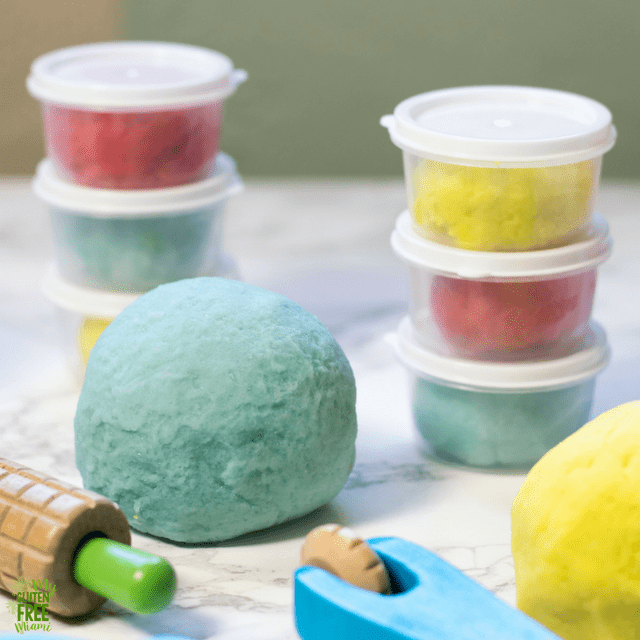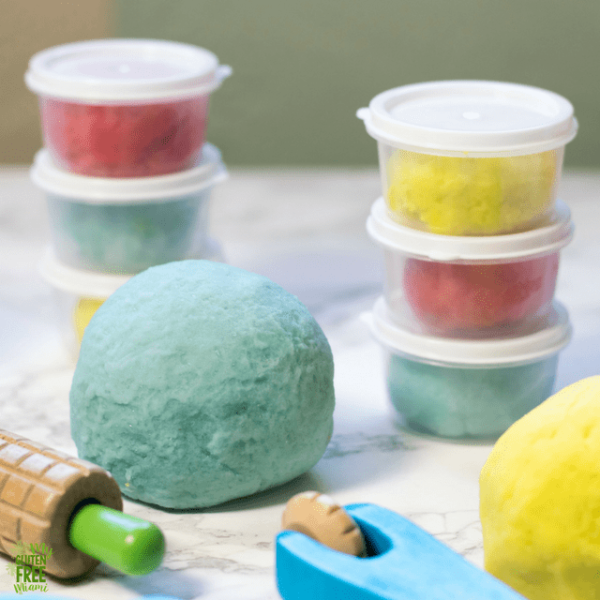 Of course, one can also make their own homemade gluten free playdough. Many recipes exist on the internet, but I'm listing a few to give you some ideas.
Other Back to School Resources

Please know that Play Doh brand is not the only school product that may contain wheat or gluten. I find this list of Potential Food Allergens in Craft Supplies from Kids with Food Allergies to be very helpful. Celiac Mama also created a list of Art Supplies that Contain Gluten.
Of course, we also need to work about snacks and cross contact in the classroom. I love these Top 8 Allergen Free Snacks. When it comes to lunch time, I love this Flatbox lunch box that unzips into a placemat. We own two, and my husband takes his to work every day!
What Back to School Resources are you looking for? Leave a comment below, and I'll try to help you find it!
**This post contains Amazon affiliate links. Purchases made through those links, help support this blog with no extra expense to you. Thank you for your continued support!**