Gluten Free Cookbooks for Every Palate
As an Amazon Associate and member of other affiliate programs, I earn from qualifying purchases.
Love online blogs, but with you could collect just the recipes? Today I share with you some gluten free cookbooks I own, and others from authors I recommend. I share almost 2o recommendations, broken into categories from bread, to vegetarian, to cookbooks that contain none of the top 8 allergens!
Gluten Free Cookbooks on My Shelf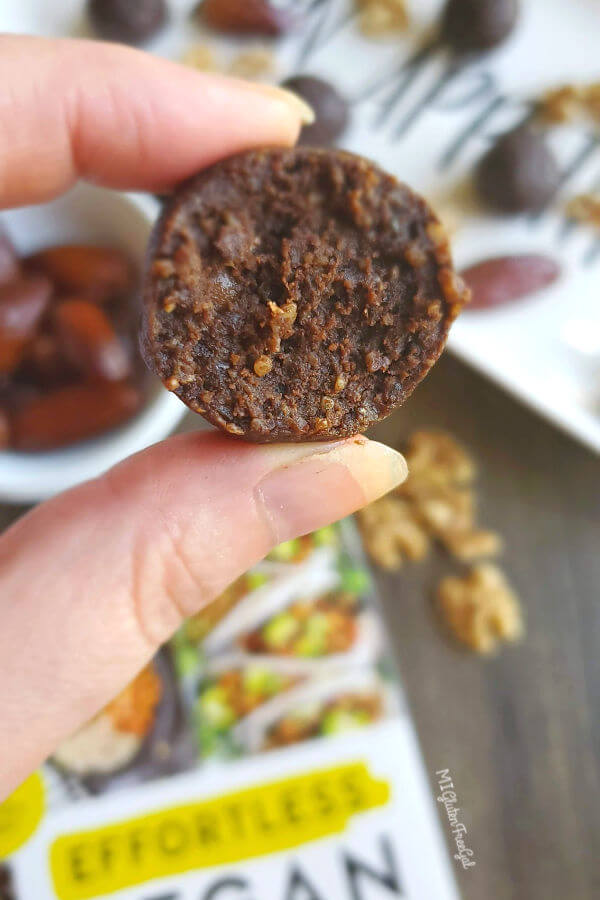 After my diagnosis almost 20 years ago, these cookbooks allowed me to eat again. I own at least two of her cookbooks, and still find myself referring to them often. While Bette Hagman passed a few years ago, to this day she is revered by many.
If you love America's Test Kitchen or Cook's Country on PBS, this gluten free cookbook is for you. Every recipe includes an explanation of "why" the recipe works. This gluten free cookbook includes everything from breakfast to dinner to dessert.
I received this cookbook from the author, Sarah Nevins. I've been following her blog, A Saucy Kitchen, for quite some time. Even if you don't normally follow a vegan diet, there are lots of great recipes in here!
This cookbook from Johnna Perry of In Johnna's Kitchen is perfect for those starting a gluten free diet. Not only does it contain easy to follow recipes, but it's full of tips to help make your baking endeavor successful.
Gluten Free Cookbooks You May Like
The books that follow I do not own. However, they are from bloggers I know and trust. I highly recommend visiting their webpages and trying some of the their recipes, first. If they fit your needs, I recommend supporting them with purchasing their books! (Please note that some are Ebooks, which you download onto your computer.)
Breads and Baked Goods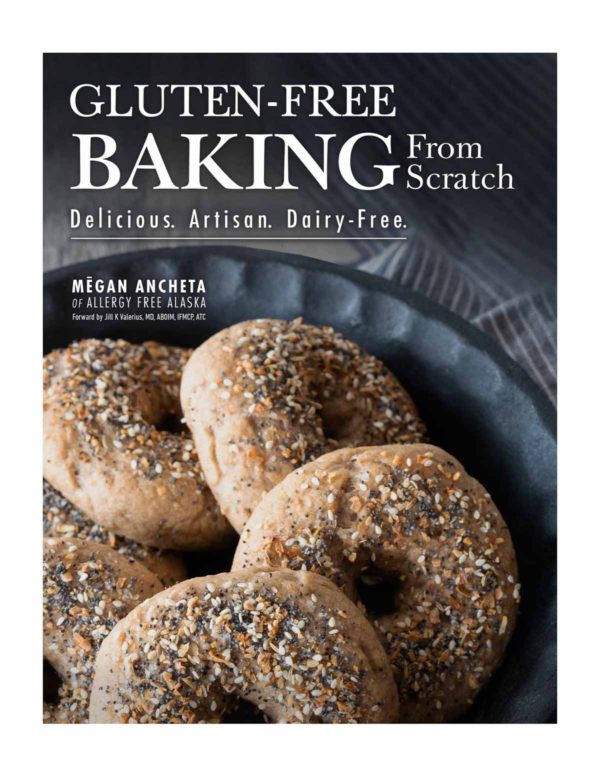 Need gluten free AND dairy free? Then you may likely enjoy these recipes from blogger, Allergy Free Alaska. She creates some recipes which contain no egg. For example, her Gluten Free Vegan Pop Tarts look absolutely adorable!
Love bread but hate yeast? This cookbook from What The Fork blog includes 75 quick bread recipes that are sure to please. If you've tried her Gluten Free Double Chocolate Zucchini Bread recipe and loved it, you'll want this gluten free cookbook.
Learn to bake bread from one of the masters. Jules Shepard not only offers her own line of flours and mixes, she's also written multiple books. Download her bread baking ebook, which includes 23 pages or recipes and baking tips and recipes. Have you tried her gluten free beer bread recipe, yet?
Gluten Free Sweet Treats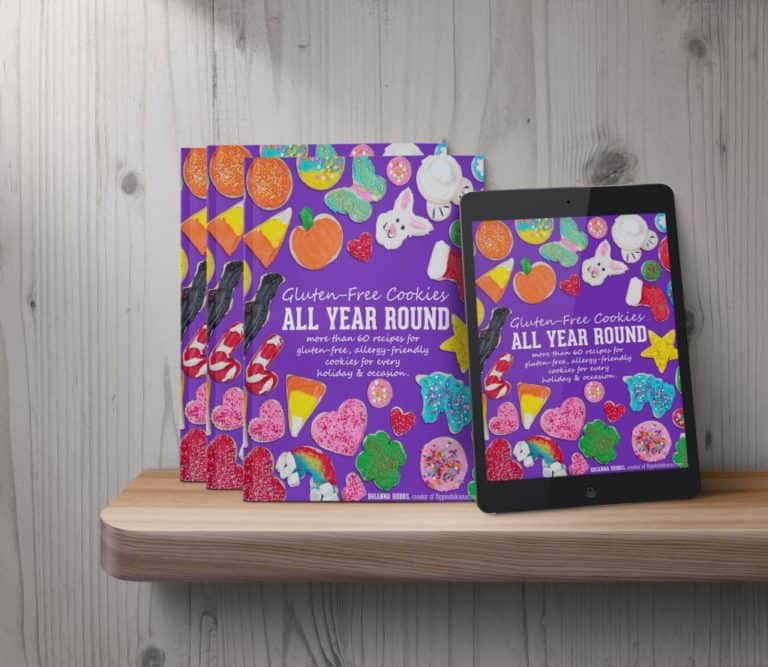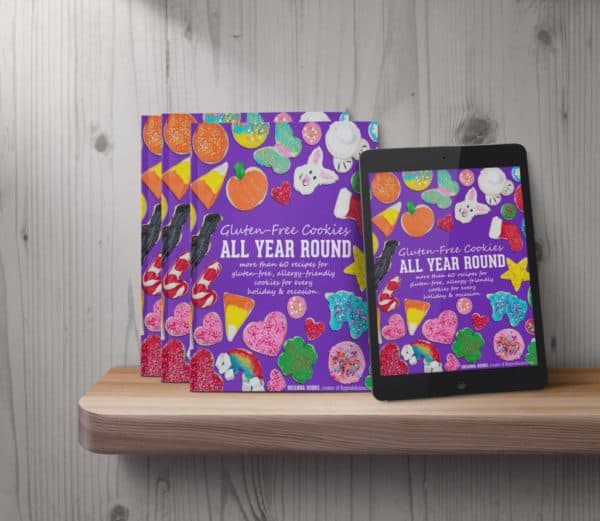 This cookbook includes plenty of regular gluten free cookie recipes, from blogger Flippin' Delicious. Most notably, it includes her signature Gluten Free Soft Sugar Cookies. This cookbook includes unique holiday cookies, such as spritz.
If the name "Bronski" rings a bell, Peter and Kelli own the website, "No Gluten, No Problem." They've written a few cookbooks, most recently one about pizza. If you're craving cupcakes, try this recipe for Red, White and Blue Cupcakes, which is on their site, and in the book.
This new cookbook offers 65 easy gluten free recipes, to help teach your children how to cook and bake. Your kids will be making brownies, cookies, macaroni and cheese from scratch, and more.
Gluten Free Cookbooks for Meals and More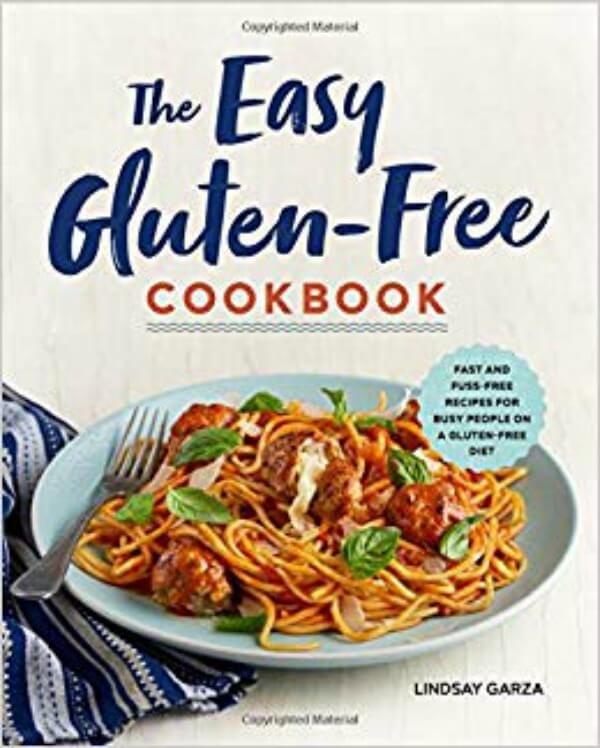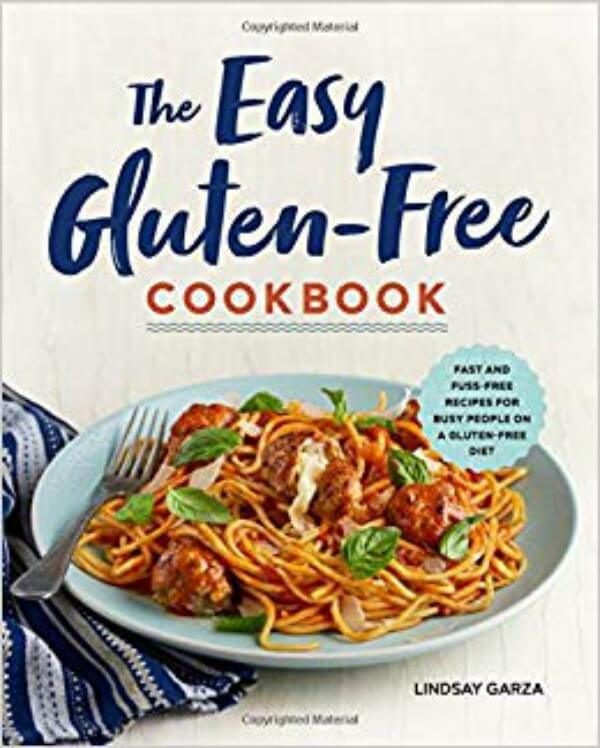 Lindsay Garza, former Michigan native, includes a variety of recipes in her book, The Easy Gluten-Free Cookbook. It includes recipes for foods such as Chunky Beef Stew, Honey Mustard Pork Chops, and (egg free) Edible Cookie Dough!
Are beautiful bowl dishes your thing? Then you may enjoy this collection of 70+ recipes from Cotter Crunch blogger, Lindsay Cotter. From breakfast smoothie bowls to dinner recipes, such as Deconstructed Stuffed Bell Pepper Bowls, you'll feel nourished all day long! (Vegetarian and vegan recipes included as well!)
Recipes AND meal plans? This downloadable Ebook from blogger Meaningul Eats has both! This gluten free cookbook even includes a few dessert recipes. Looking for dinner inspiration now? Try her Instant Pot Southwestern Chicken and Rice recipe now!
Vegetarian and Paleo Cookbooks
Michele Tam, the author behind Nom Nom Paleo, is the rockstar of grain free cooking. Her paleo, gluten free cookbooks (she has 2), are fun as they are educational. Many recipes include an Asian-inspired flair, including her recipe for homemade paleo sriracha!
Removing all grains, and then some, from your diet? Many recommend these gluten free cookbooks from Danielle Walker. I have not personally tried her recipes. However, her Toasted Marshmallow S'more Tart has me wanting to head to the kitchen!
Allergen Free Cookbooks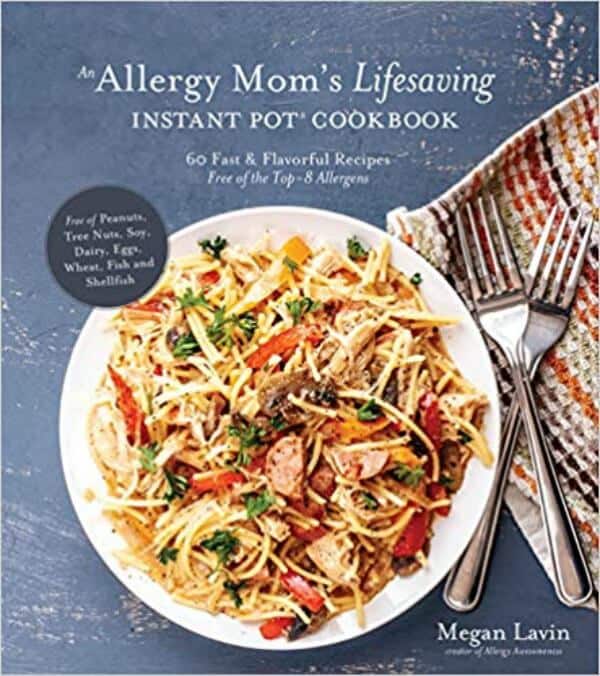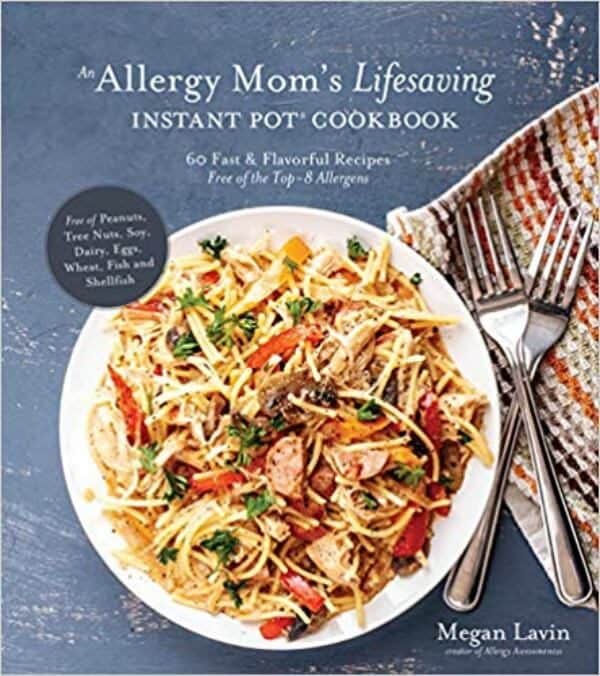 Megan Lavin, owner of the blog Allergy Awesomeness, recently released her first cookbook. Each recipe contains NONE of the top 8 allergens. Enjoy dishes such as Orange Chicken and her No-Butter Chicken in this colorful gluten free cookbook! Try her Gluten-Free Instant Pot Bacon Ramen Noodles, now! (I bought this and LOVE it!)
Another Michigan native, Kelly authors the blog "The Pretty Bee." This gluten free cookbook offers recipes from breakfast to dinner to dessert. Looking for dairy free ice cream sandwiches or gluten free vegan macaroni and cheese? Then this may be the book for you! (Some recipes may contain almond milk.)
Mentioned in the baking section, Jules knows all about gluten free. However, she's well versed in dairy and egg free baking. This cookbook offers more than just baked goods! Find recipes like these Gluten Free Sweet Potato Black Bean burgers, and more! (**Note, some dinner mains use fish.)
Books for Those New to Gluten Free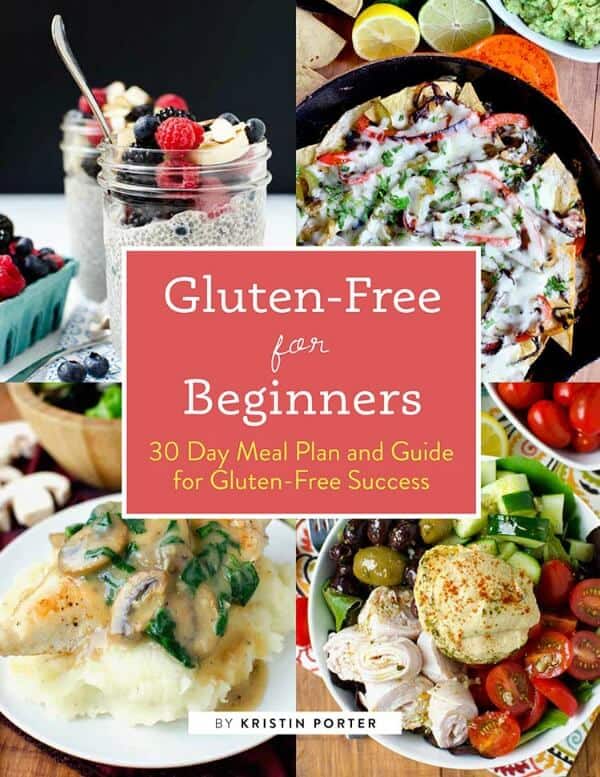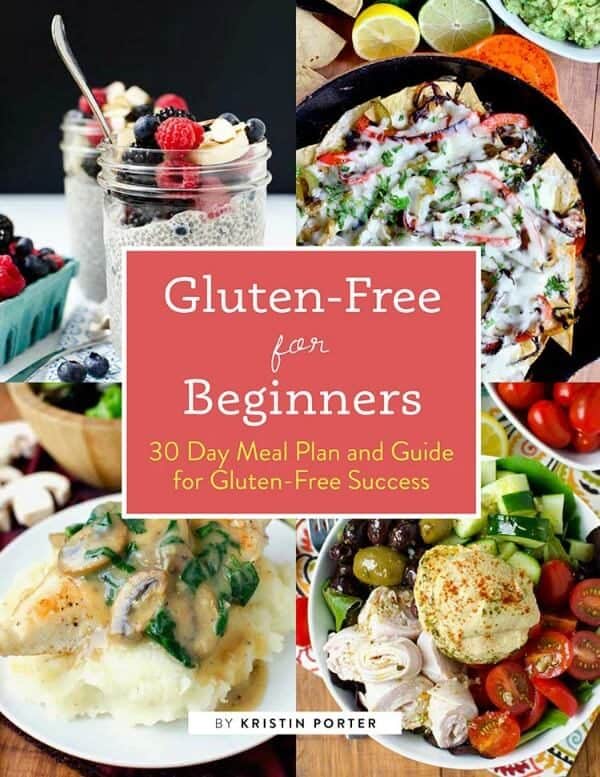 This gluten free cookbooks stands in a category all its own. Not only does it contain recipes, but it helps you with a meal plan for those new to Celiac Disease. I love looking at her recipes, and her Mongolian Beef Noodle Bowls were a huge hit in our house!
Cookbook for Living with Diabetes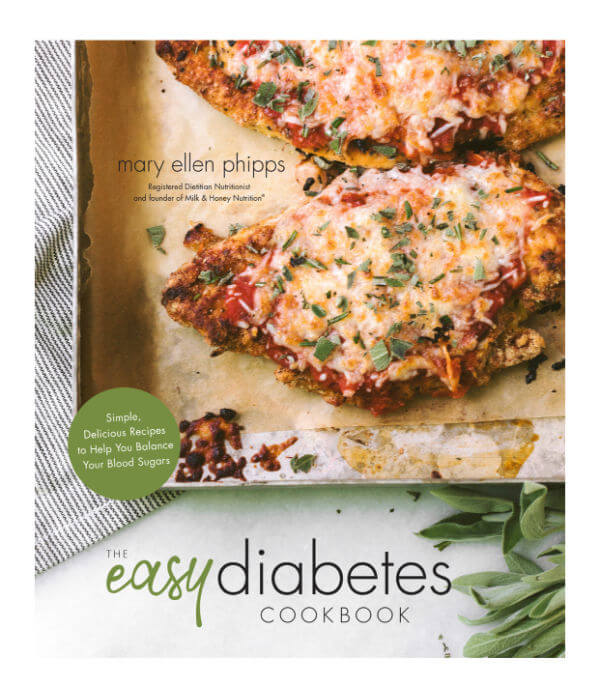 My friend Mary Ellen at Milk and Honey Nutrition just launched her first cookbook. While NOT ALL of the recipes are gluten free, they are easy to adapt. As a registered dietitan living with Type 1 Diabetes, and the spouse of someone with Celiac Disease, she understands a lot of what we go through. I LOVE her Copycat Starbucks Bacon and Egg Bites.
**Please be aware that this post contains Amazon affiliate links. A small portion of the sale is credited to me. However, this does not influence your cost, nor the amount the author makes. Additionally, I earn a small percentage on anything you order, using the Amazon Search Bar, above.**