10 Children's Books about Celiac Disease
As an Amazon Associate and member of other affiliate programs, I earn from qualifying purchases.
Sometimes our peers become the best teachers. Several of these Celiac Disease children's books are written by children. Order these books and read them to your children. Better yet, present them in their class!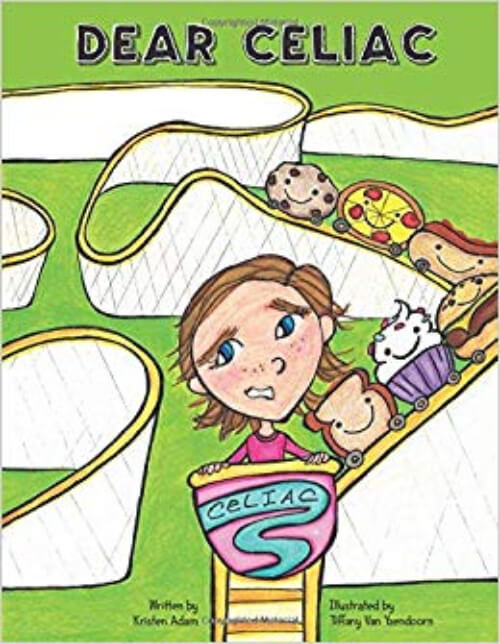 I had the pleasure of meeting Kristen Adam at the Nourished Festival last year. Listen to her interview with The Celiac Project Podcast to learn more about this young lady!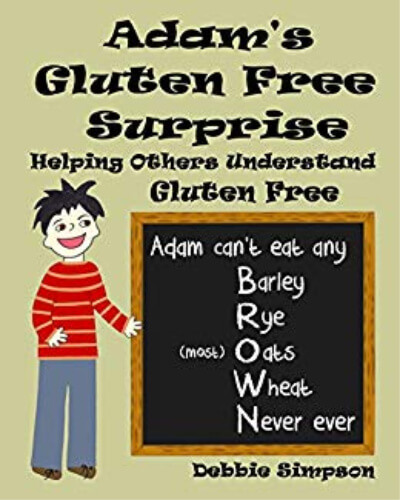 This Celiac Disease children's book is written by Debbie Simpson, from Gluten Free Respect. A similar book for girls, Hailey's Gluten Free Surprise, is also available.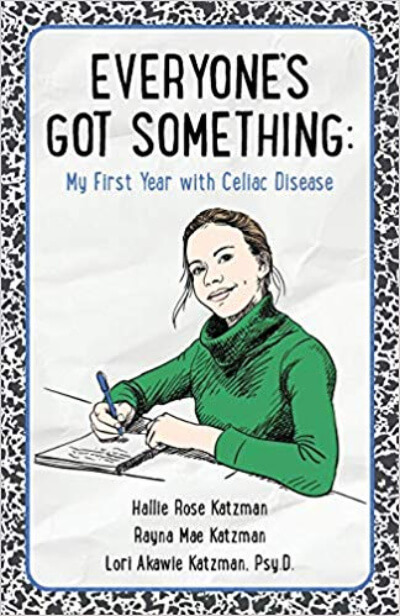 The greatest thing about this children's book? Two teenagers wrote it! This book tells the story of Lexi, a girl newly diagnosed, in journal entry format. It even includes a gluten free brownie recipe!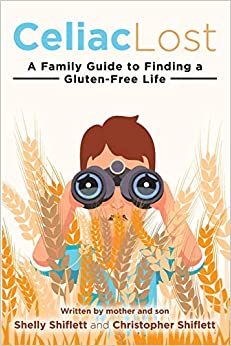 This book was written by a mother and son duo. After Christopher was diagnosed with Celiac Disease as a teenager, they wanted to help others navigate the gluten free diet. This book shares what to eat and what not to eat, as well as a collection of gluten free recipes. Available in Kindle and Paperback.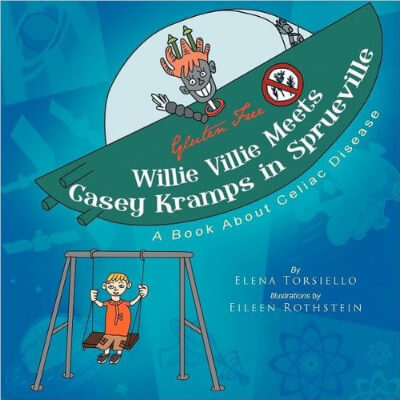 At our gluten free camp, we have so many girls. Therefore, I love Celiac Disease children's books written with a young man as the focus. This book is available in paperback and Kindle formats.
This children's book has many great reviews on Amazon. Multiple reviews say it helepd their children to understand their diagnosis. Some even mentioned using it in their children's classroom to explain Celiac Disease to their peers.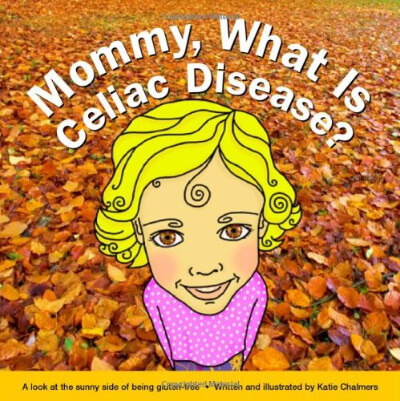 Written in 2010, gastroenterologists Dr Fasano and Dr Guandalini endorse this Celiac Disease children's book. Written by a graphid designer with Celiac Disease, the images are bright and eye catching. USED ONLY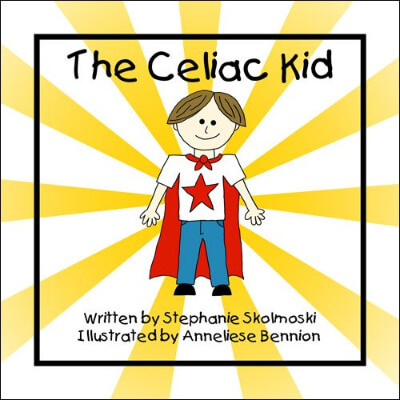 Who doesn't love a super hero?! Follow Will in this children's book as he "fights off" his rival, gluten. I'm encouraged about the great review from registered dietitian, Amy Jones.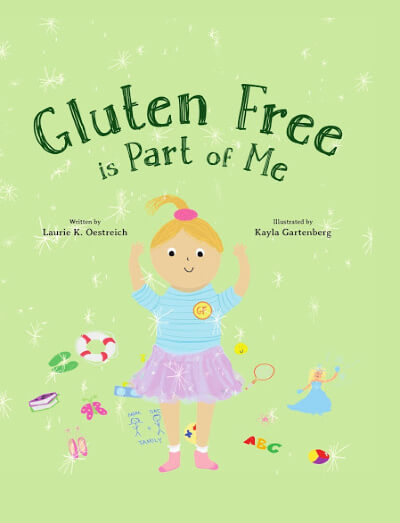 I came across this book as I was searching for other Celiac Disease children's books on Amazon. This book emphasizes that our disease does not define us. It's only a "part" of who we are!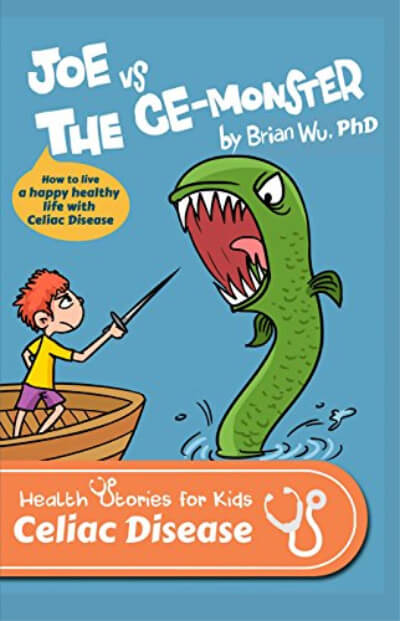 This Celiac Disease children's book is one in a series of "Health Stories for Kids" by Brian Wu. Currently free on Kindle, this book offers a parent section and glossary. KINDLE ONLY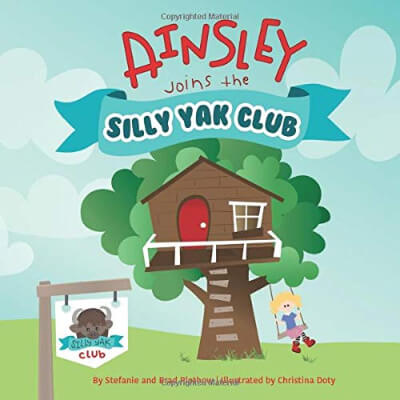 Sometimes living with Celiac Disease makes you feel alienated. The focus of this children's book is that we don't have to be alone. Many reviews state the illustrations are adorable!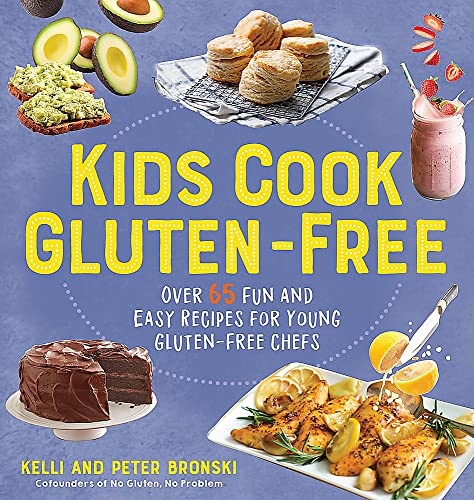 All the other books on this list are about learning how to live with Celiac Disease. However, this cookbook is written by and for kids with Celiac Disease, to learn how to cook gluten free. The parents, Kelli and Peter, have written many other cookbooks, including a gluten free pizza cookbook.
What other children's books about Celiac Disease have you read? More great books exist, but some are no longer in print. Please leave comments below about what books or resource you found helpful for you or your children. Looking for books geared towards adults? Visit my link on 5 Celiac Disease Books You Should Read.
**Please know I belong to the Amazon Affiliate program, and all links within this post are affiliate links. Purchases made through those links help support this blog with no extra expense to you. Thank you for your continued support!**
ALL IMAGES FROM AMAZON