The Complete Guide to Living Well Gluten Free
As an Amazon Associate and member of other affiliate programs, I earn from qualifying purchases.
Have you ever had a "fan" moment? You know, when you meet someone famous and you shyly introduce yourself and get all tongue-tied? I was SO blessed to meet Beth Hillson, author of The Complete Guide to Living Well Gluten Free. She was so gracious and witty, a tone that comes thru every page in this book.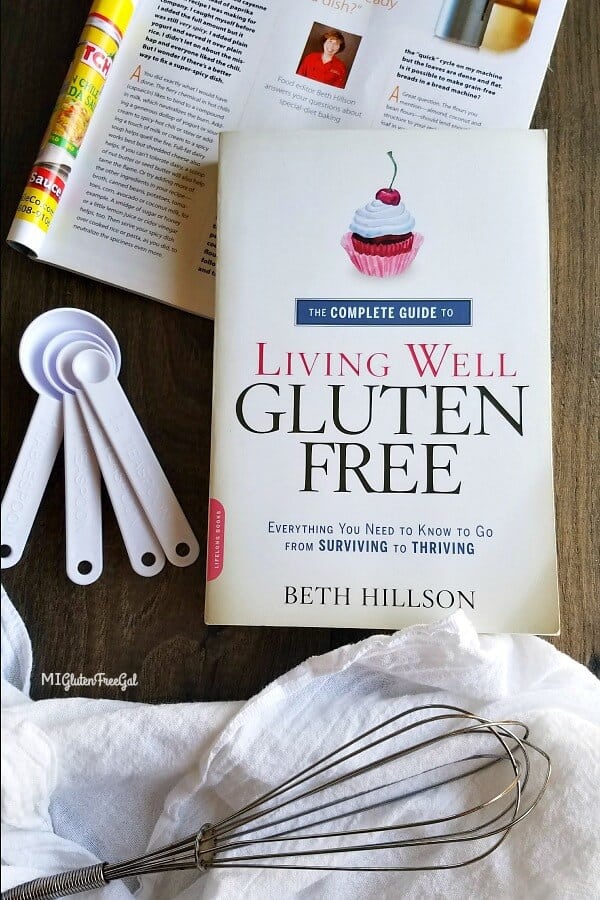 Author, Beth Hillson
Beth Hillson has been a force for change in the Celiac Disease community for decades. After going to culinary school, she started the business Gluten Free Pantry in 1993, a line of baking mixes acquired by Glutino. She maintains her own
website
with recipes and tips. She also writes for Simpy Gluten Free Magazine, formerly Gluten Free & More.
Raising Your GF IQ
I first wrote this post in 2016, and recently read Living Well Gluten Free again, to update this post. Even almost 20 years post diagnosis, it taught me a few things. The book is well laid out, and each section ends with a "Raising Your GF IQ" section that answers readers questions and provides a synopsis.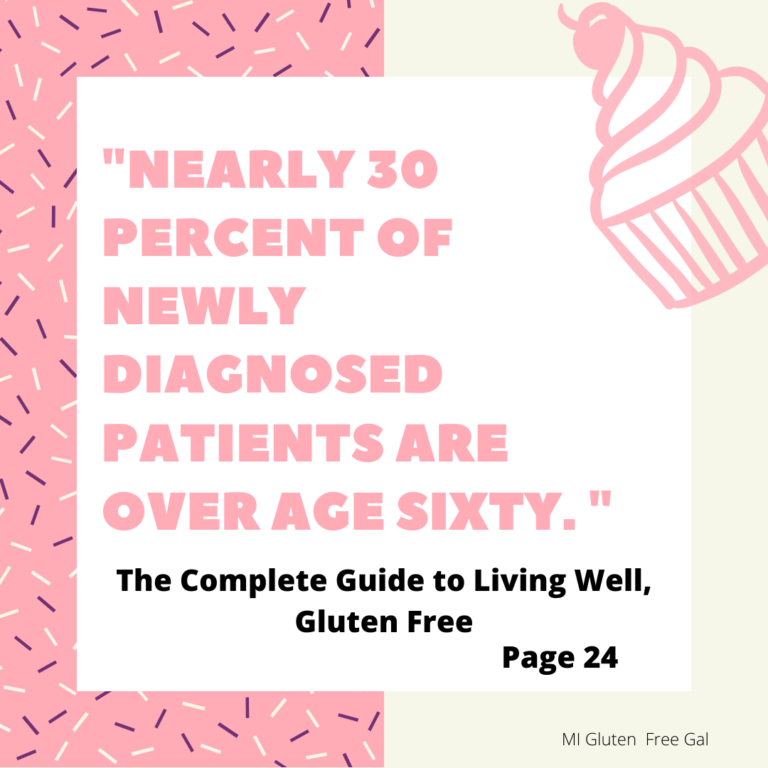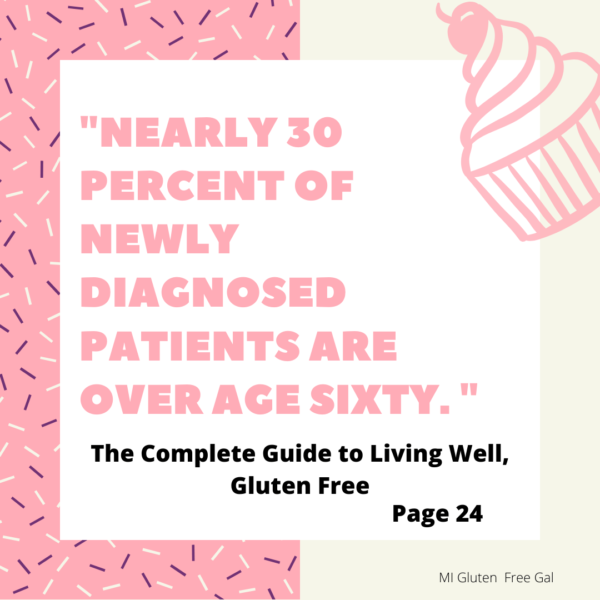 Celiac Disease at Every Stage
This books covers this medical disease at every stage, be it diagnosis or age. It provides information about accurate testing, as well as follow up. It discusses how to safely feed children, all the way to those living in a nursing home. Troubled teens? This book covers that too! She also covers how Celiac Disease impacts various parts of the body.
For instance, she shares the following about nutrient deficiencies on page 13. "But we know that celiac patients are often deficient in several key vitamins, such as folate, vitamins B 12 and B6, which are related to well being. Absorbed by the upper portion of the small intestine, a deficiency in folate is shown to increase irrability and forgetfulness." (According to Peter Green, MD)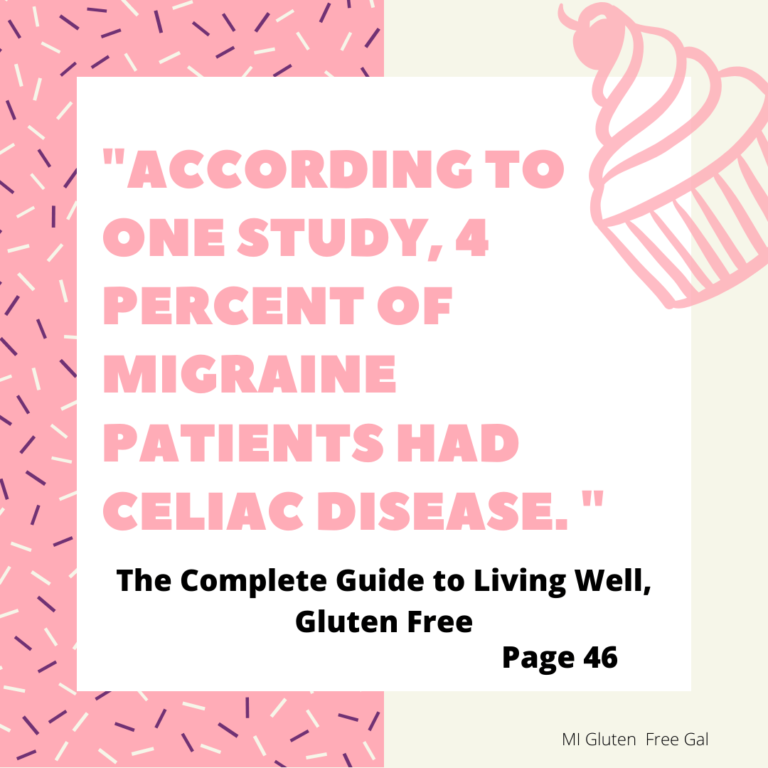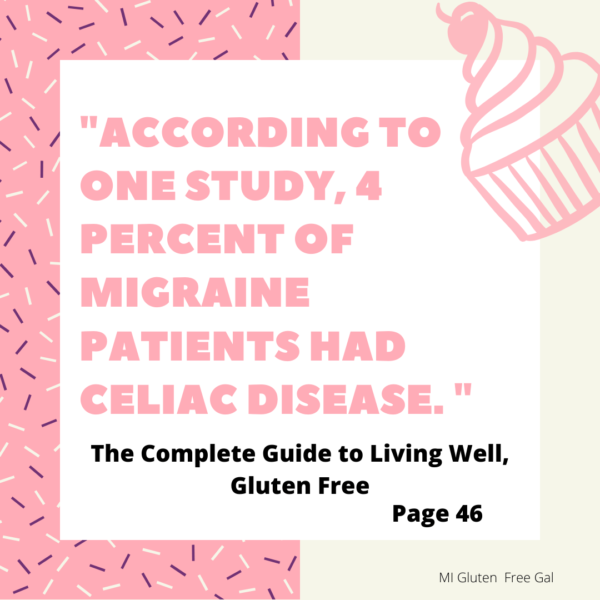 Related Diseases and Tips About Doctors
A question I often receive is about follow up testing and doctors. This book discusses related medical conditions such as dermatitis herpetiformis, epilepsy, migraines, gluten ataxiz and more. Beth also provides a lst of questions, in Living Well Gluten Free, to ask physicians about your care. As well as the reminder that you CAN fire your doctor.
Hillson also mentions the need to revisit presciption dosing after a Celiac Disease diagnosis. As our villi heal, and appropriate absorption returns, our medication levels may need to be reduced. She includes a great list of questions to ask your child's pediatrician, as well.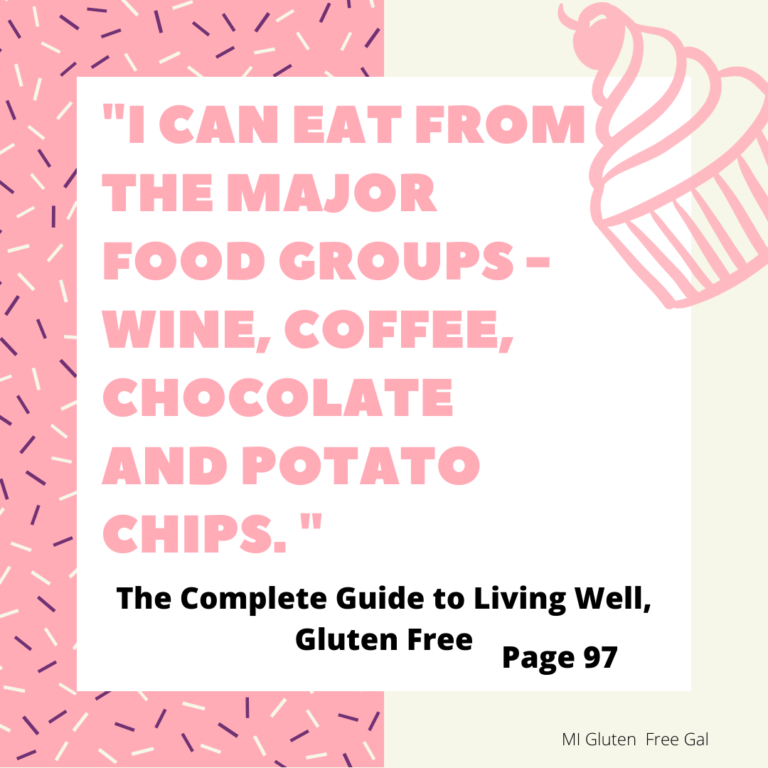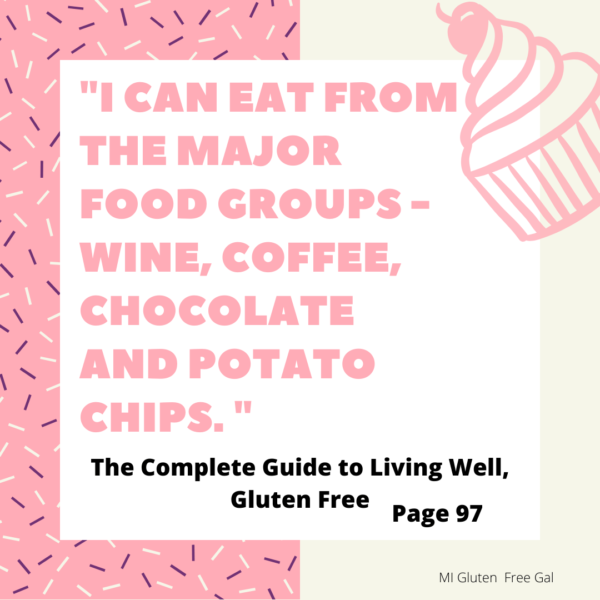 The Diet is the Medicine
Beth states that "in the 1940's and 50's, physicians thought a child could outgrow Celiac Disease." (pg 72) We now understand this to be false. This book provides recipes and tips on eating out, and in. It also combats the idea that the gluten free diet is a weight loss diet. Also, please understand the above quote is meant to be a joke, not a diet prescription. Following a gluten free diet can be tough, ans we need to be able to joke about it sometimes.
Hillson explains what gluten is, and is not. She also covers where it can hide, and squashes LOTS of gluten myths. Published in 2014, and I'm astounded by the myths covered in this book which still circulate the Internet today. (She also gives tips on using the Internet wisely when searching for gluten free information!)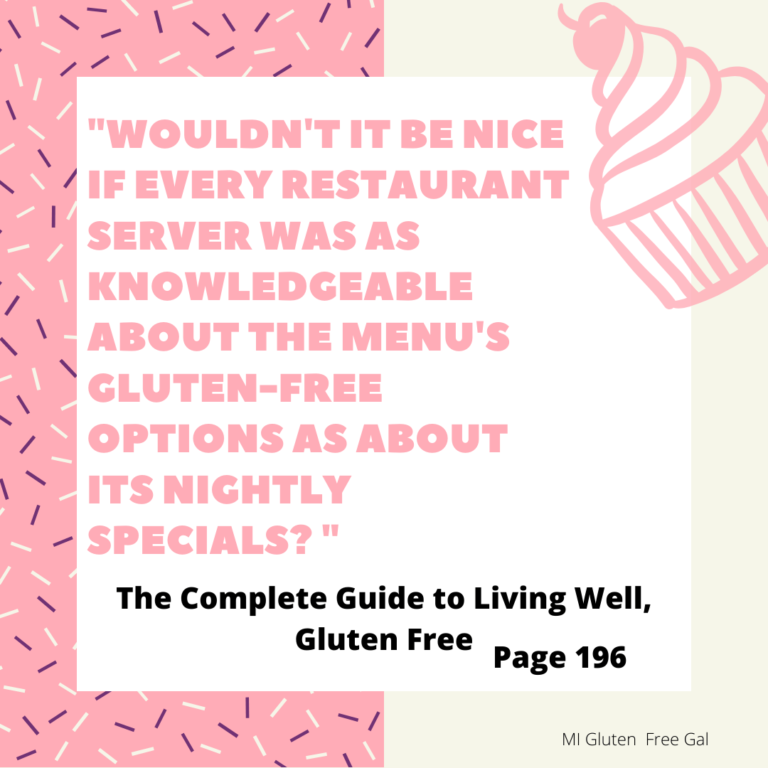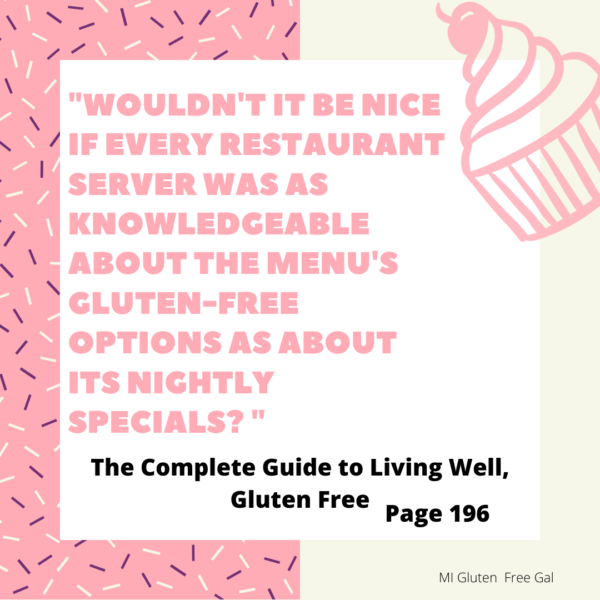 Eating Inside and Outside the Home
Hillson elaborates at length in Living Well Gluten Free on keeping a gluten free kitchen. She even offers tips on how to safely utilize a shared kitchen, where gluten is also present. The book provides tips on grocery shopping, meal prep, and even includes recipes, including breakfast, dinner and dessert! It even explains the different GF flours.
However, I truly value the extensive section on eating outside the home. So highlights six areas of a restaurant that are problematic for those who eat gluten free AND provides "remedies." In addition, she lists six questions to "grill the server" with, including "is it served on dishes that differentiate my meal from the regular meals?" (Pg 203)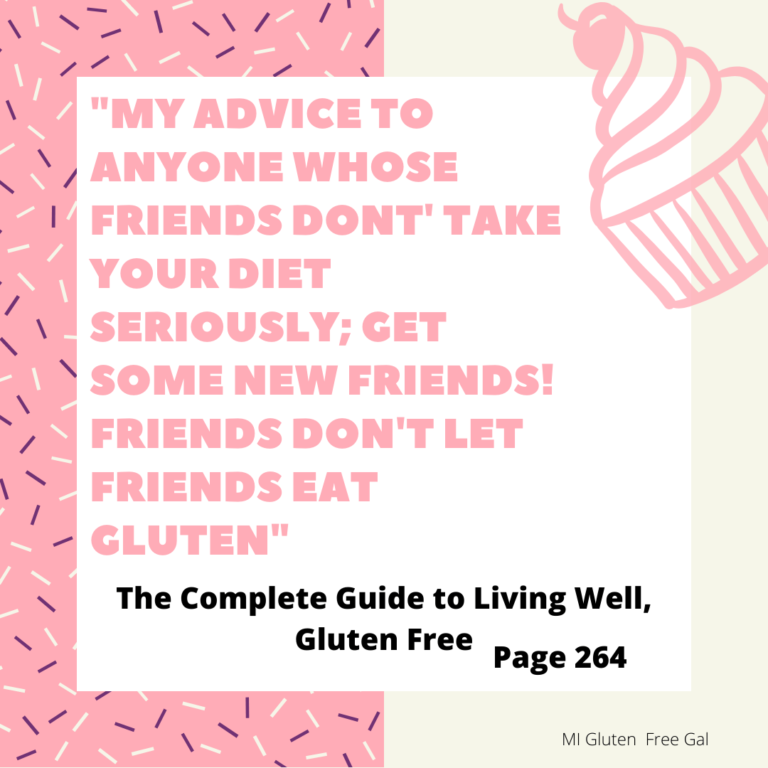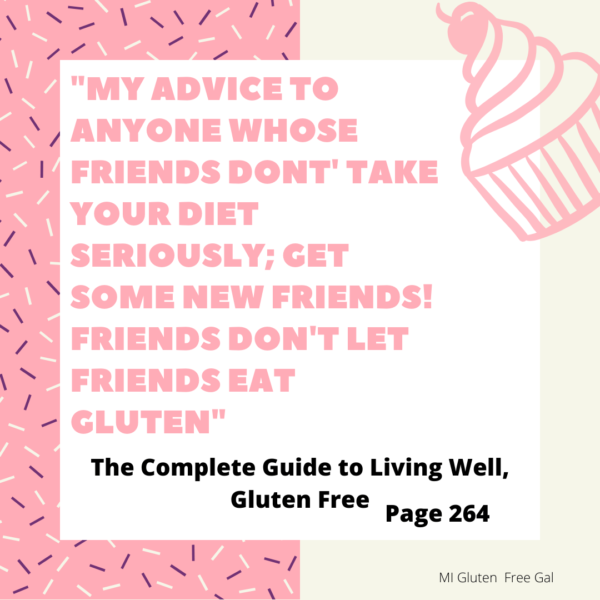 Gluten Smooching
While we often talk about the ins and outs of gluten free eating, I appreciate the portion of Living Well Gluten Free devoted to dating and intimacy. She shares her own dating history, how she met her husband, and "pointers your date needs to know to keep you safe and happy." For example, don't be afraid to ask your date to brush after eating gluten.
She also covers what to do AFTER gluten has entered your system by accident. Suggestions include various ways to find relief, including a humurous section called "Cut Back or Cut Loose: A Few Ways to Reduce Gas and Bloating." (pg 278). Need "relief" from toxic family who just don't "get it?' She offers advice on that too!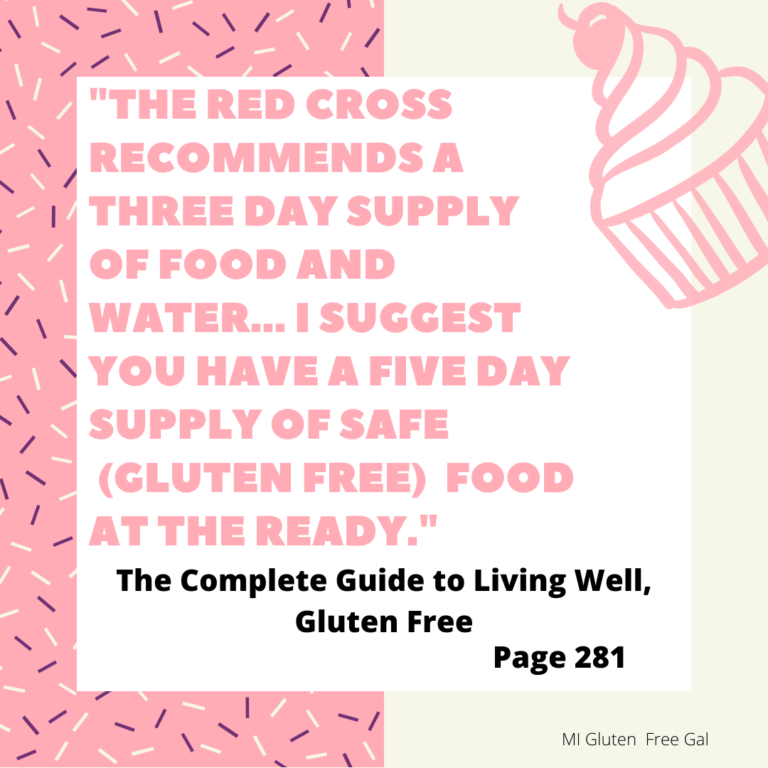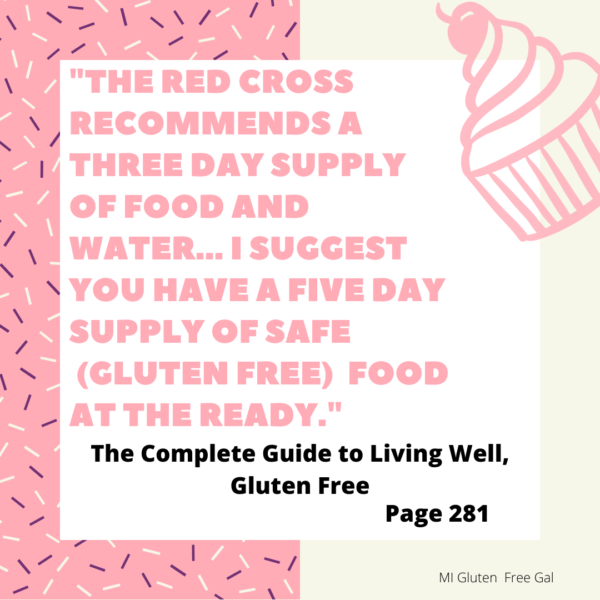 Disaster Plan
As I write this, Coronavirus break outs dominate the news. Recently a tornado took out part of downtown Nashville. The section in Living Well Gluten Free on disaster prepardness is excellent, and should be read by all. Hillson shares items to stock up on if the power goes out at home, as well as flooding etc.
Her list of what to pack and what to pack it in is eye opening. This includes ideas like shelf satble bread, can openers, paper and plastic dinnerware, and instant coffee. Include items like dried beef jerky and fruit, and powdered milk vs shelf stable cartons. She also recommends a "Thank Goodness We Didn't Need It Party," to rotate supplies and check expiration dates.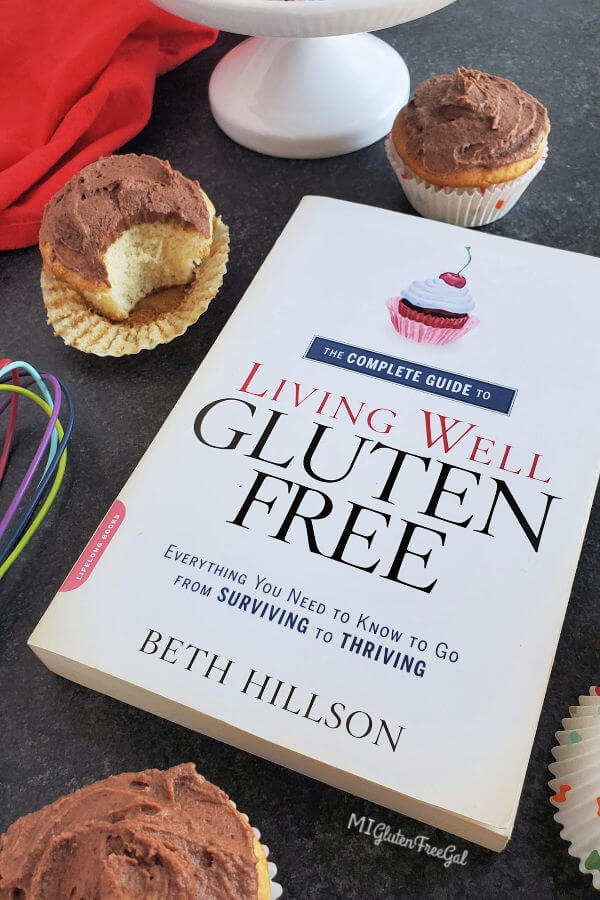 Everything You Need to Know to go from Surviving to Thriving
This is the tagline for the Hillson's book, The Complete Guide to Living Well Gluten Free. (Amazon affiliate link) While we never stop learning, this book truly offers lots of information. I hgihly recommend it, and look forward to keeping this resource handy. It is among one of the 5 suggested reads I recommend for adults with Celiac Disease. If you have young children with Celiac Disease, these 10 children's books are fantastic.
What books have you found to be helpful in your diagnosis? My Gluten – Kitchen shares about Dr. Peter Greens's book, which is her favorite book on Celiac Disease. Leave your favorite titles in the comments below, so we can all get smarter!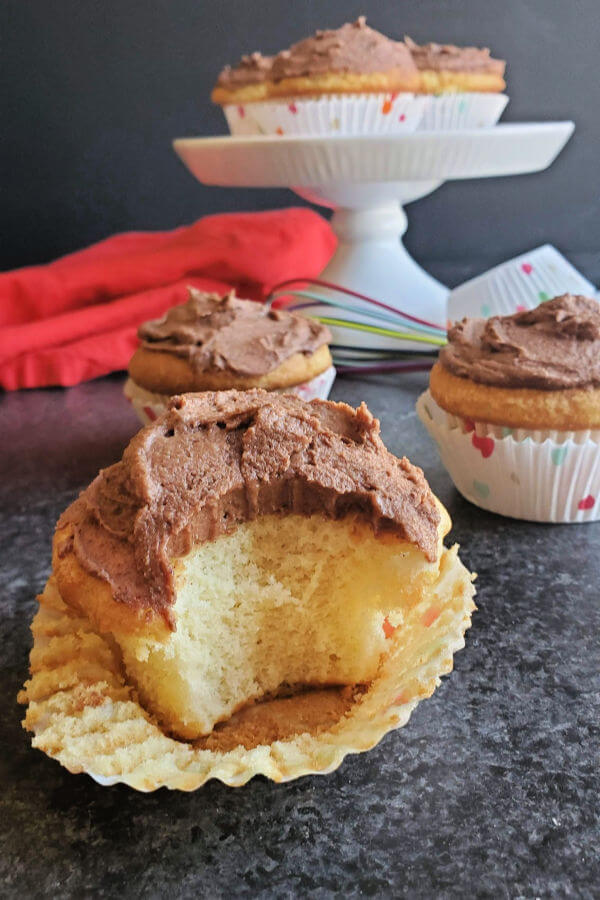 Small Batch Gluten Free Cupcakes
Ingredients
3/4 c gluten free flour (I used King Arthur Measure for Measure)
1 tsp baking powder
1/4 tsp salt
3 tbsp butter, softened
1/2 c sugar
1/2 tsp vanilla
1 egg, room temperature
4 tbsp milk
Instructions
Before starting, make sure to set out butter to soften, and egg to warm to room temperature.
In a small bowl, combine flour, baking powder, and salt. Set aside.
In a separate bowl, cream together butter and sugar. Preferably at least 2 minutes. Add egg and vanilla. Mix until thoroughly combined and creamy.
Alternately add flour and milk. Based on Beth's original recipe, this scaled down version should require 4 tbsp milk plus 1 tbsp. However, I reduced the flour by a tablespoon as well. That being said, all flours absorb differently, so I'd add it one tablespoon at a time.
Allow batter to rest for 20 minutes, and meanwhile, preheat oven to 375*.
Portion batter into 6 (7 is probably better) paper-lined muffin wells.
Bake for 18-20 minutes. I'd check on them at 15 minutes, just in case your oven runs hot.
Allow to cool completely, then frost with your favorite frosting. Pillsbury and Duncan Hines canned frostings are both marked gluten free.
**Beth Hillson provided a copy of this book to me for free. I was not otherwise sponsored or compensated. This post does contain affiliate links. Purchases made through those links, or the Amazon search bar above, help support this blog with no extra expense to you. Thank you for your continued support!**