Ultimate Gluten Free Chocolate Chip Cookie Collection
As an Amazon Associate and member of other affiliate programs, I earn from qualifying purchases.
When it comes to gluten free baking, the type of flour you use makes all the difference. Therefore, I'm sharing a collection of gluten free chocolate chip cookie recipes, based on which flour is used. I also included a vegan recipe and a grain free recipe.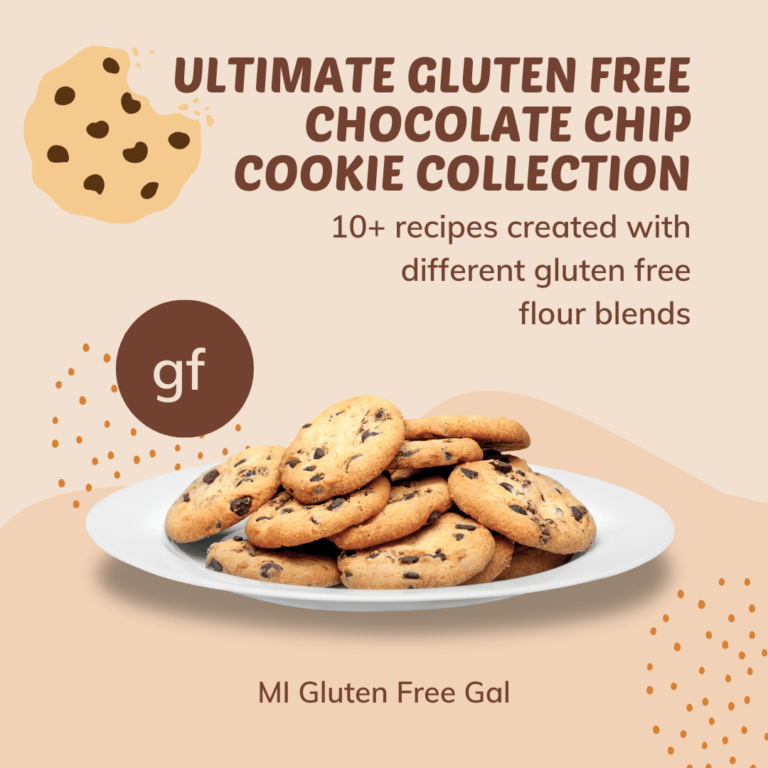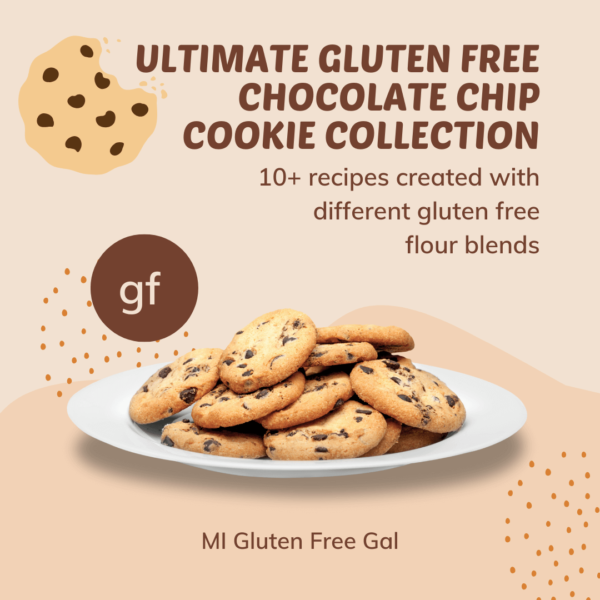 Why Aren't All Gluten Free Flours Interchangeable?
Different flour blends contain different flours, and in different proportions. Different flours absorb moisture and fat differently. Therefore, it's important to use the flour blend the recipe creator suggests. Visit Flippin Delicious' post on Gluten Free Flours for more information.
What Gluten Free Flour Blends are Covered In This Roundup?
I chose to list recipes using the 8 most common gluten free flour blends. There are:
Generally, when working with a new-to-you flour blend, I always recommend visiting their website for recipes. However, I wanted to showcase some of the hard work that some of my fellow bloggers are doing, to recipe test with these specific flours. This list is not exhaustive. There are many more gluten free chocolate chip cookie recipes on the internet. These are simply ones I chose to represent each flour blend.
Ultimate Gluten Free Chocolate Chip Cookie Collection
Have a different favorite gluten free chocolate chip cookie recipe? Share it in the comments, below. Please mention which flour blend you use, for that recipe.
Should I Refrigerate My Cookie Dough?
Short answer, yes. Refrigerating your cookie dough allows a few different things to happen. One, it allows the flours to absorb all the moisture in the dough. Secondly, it deepens the flavors and sugars in the cookie. Finally, when you refrigerate dough, it prevents cookies from over spreading, while baking.
Other Recipe Collections
I also created a cinnamon roll recipe collection. Similar to this post, I included recipes made from different flour blends. Looking for savory dishes? Check out my collection of top 8 allergen free recipes, which include appetizers, entrees, and dessert. What other recipe collections would you be interested in? Tell me in the comments below!
This post contain affiliate links. Purchases made through those links help support this blog with no extra expense to you. Thank you for your continued support!**