Cultural Gluten Free Christmas Cookies
As an Amazon Associate and member of other affiliate programs, I earn from qualifying purchases.
Many eating a gluten free diet struggle during the holidays. One reason? Changing your diet often means missing ot on traditions. Hopefully, with this round up of Cultural Gluten Free Christmas Cookies, you can once again enjoy some of those family favorites!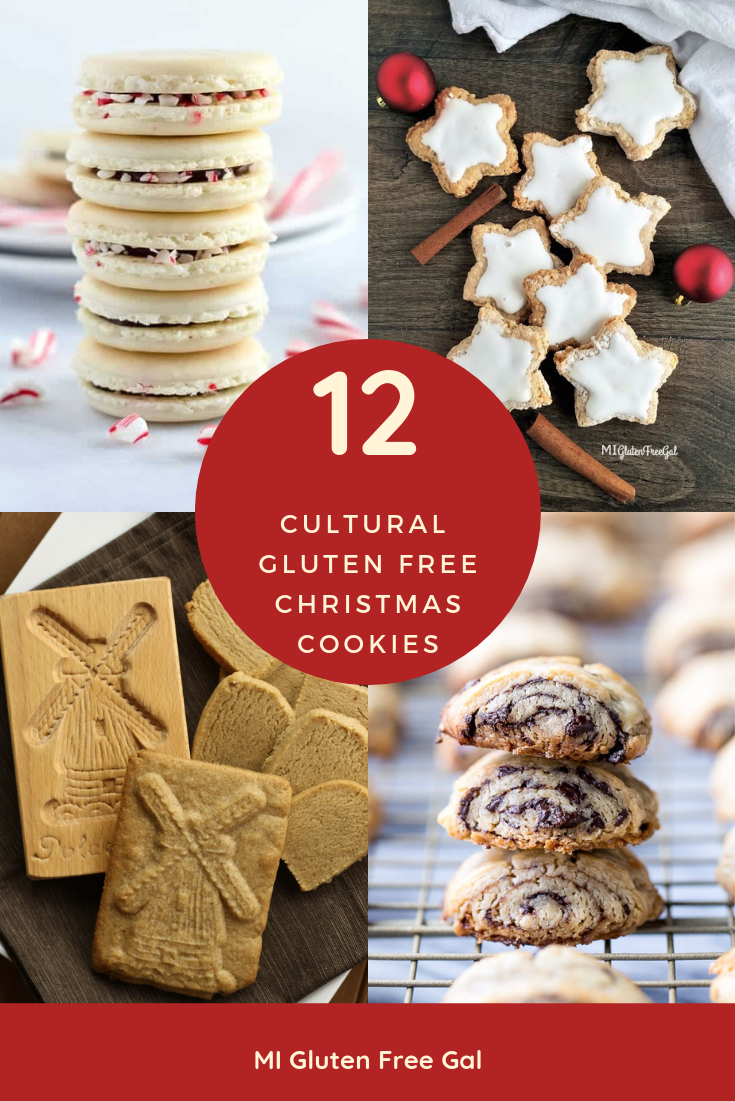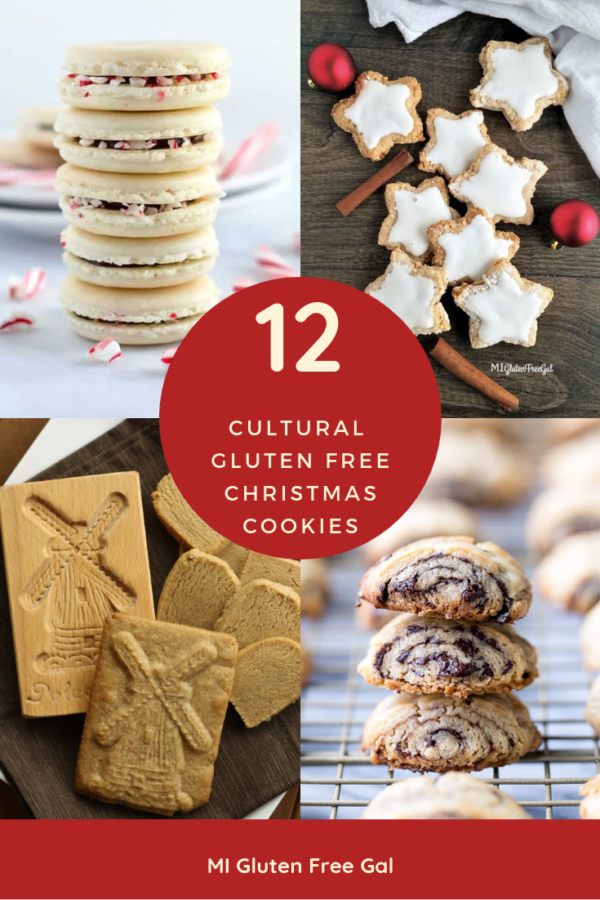 A while back, I asked my Facebook friends which cookies they eat during Christmas time. Many of the Cultural Gluten Free Christmas Cookies listed below are suggestions from them. For transparency, I have not made each of the recipes listed here. However, I do know many of these bakers well, and I guarantee they won't steer you wrong!
P.S. Some of these Cultural Gluten Free Christmas Cookies may be attributed to cultures other than you are used to. I simply listed them based on the research I did (a.k.a. their blub on Wikipedia.) Regardless of where these cookies originate, I think we can all agree they taste wonderful. Happy baking!
German Gluten Free Christmas Cookies – Zimtsterne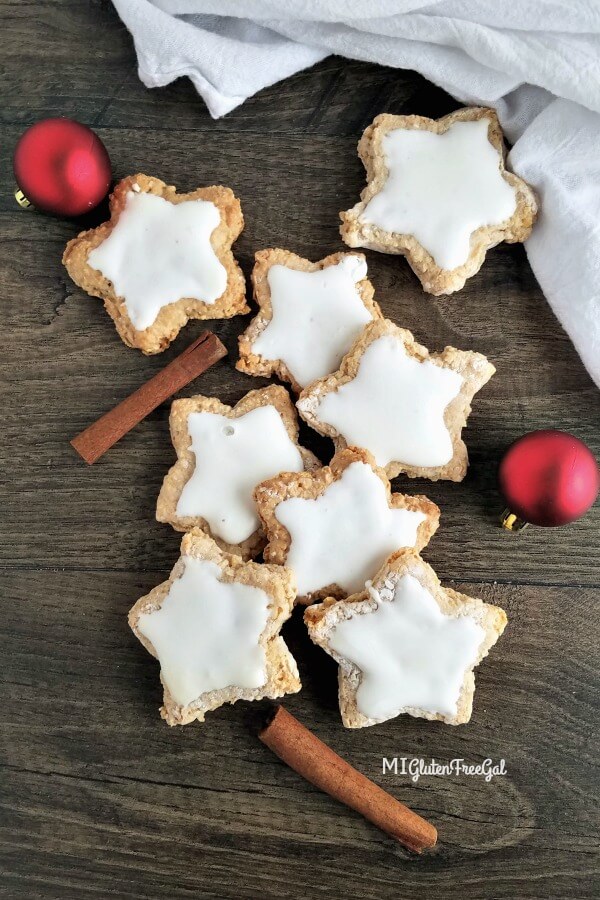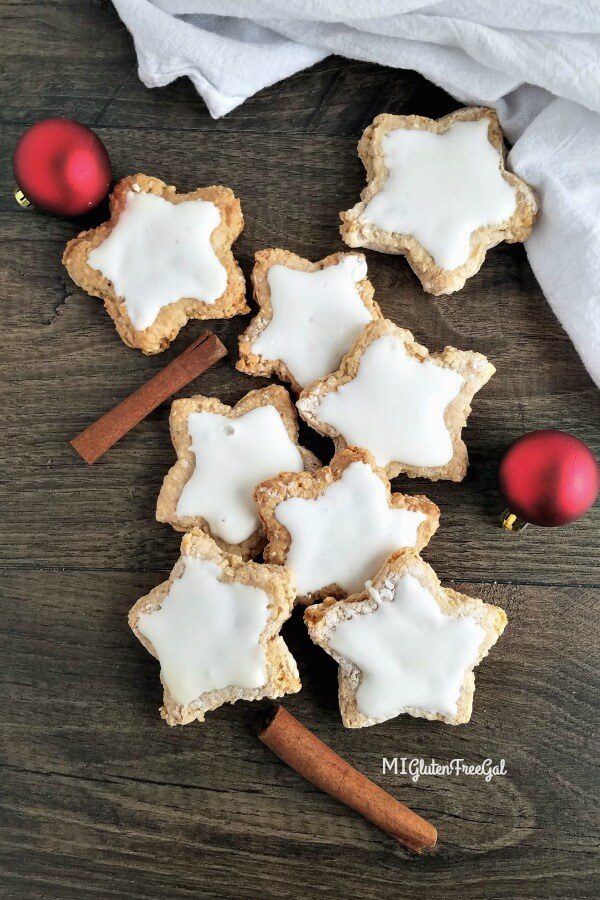 I recently shared this recipe for Gluten Free Cinnamon Stars (Zimtsterne) on my blog. In addition, I shared how these naturally gluten free (and dairy!) cookies brought me such great joy when a close friend and her mother made them for me. They require a bit of work, but are well worth it!
German Gluten Free Christmas Cookies- Spritz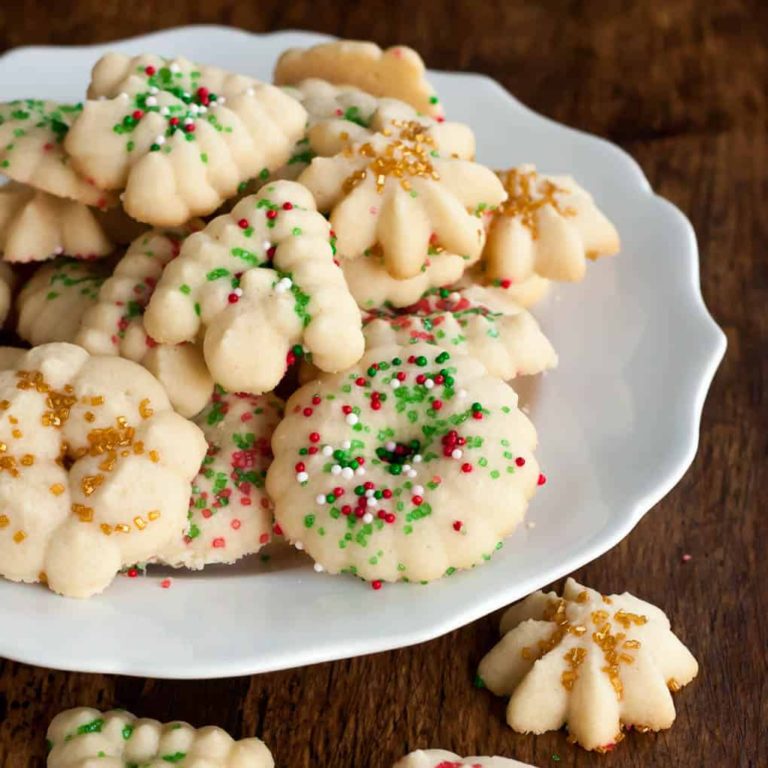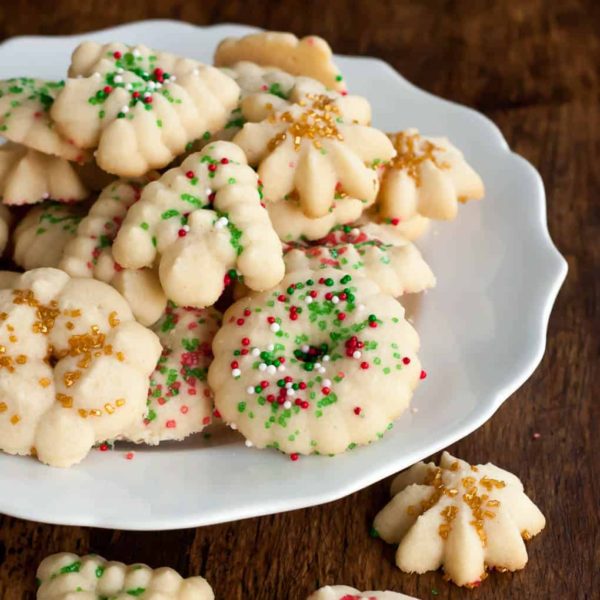 Recently I shared these Gluten Free Spritz Cookies by my friend Flippin Delicious on my Facebook page. It practically went viral! Apparently, many people miss these cookies and have been looking for this recipe. Having made spritz cookies over the years, I can attest that they are fun to make. Most cookie presses also have disk shapes for other parts of the year, so pin this recipe to keep it handy!
English Gluten Free Christmas Cookies – Gingerbread Cookies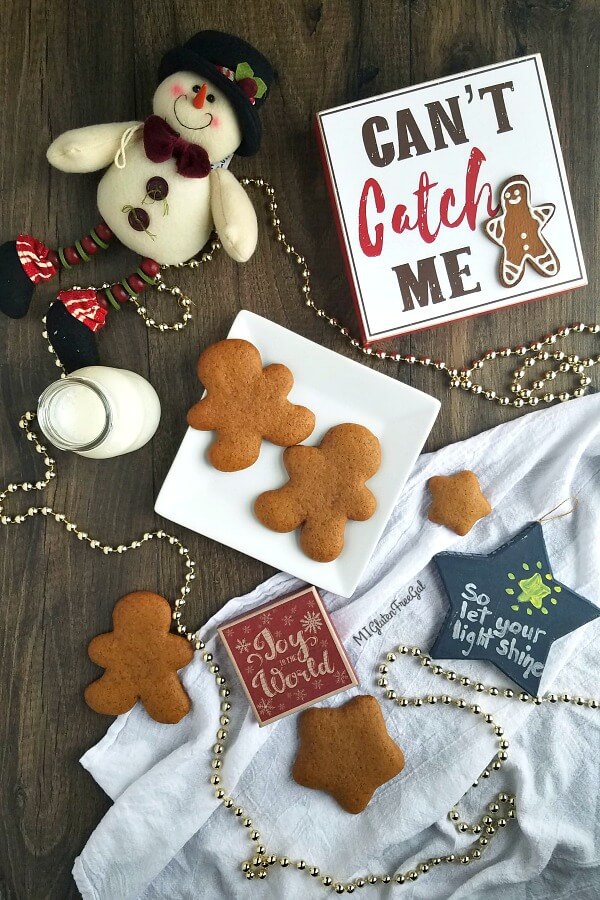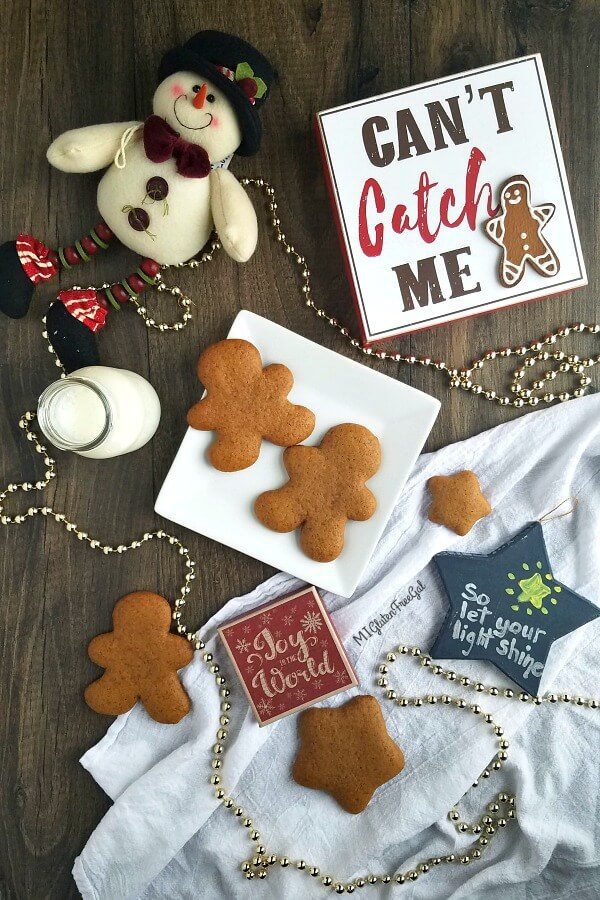 Regardless of where these Gluten Free Gingerbread Cookies originate, Christmas isn't the same without them. Gingerbread originated in Greece, while the cookies we know and love started with Queen Elizabeth the first. My above recipe uses shortening, and no eggs. Which makes them vegan! So get on a roll and get baking!
Dutch Gluten Free Christmas Cookies – Pfeffernusse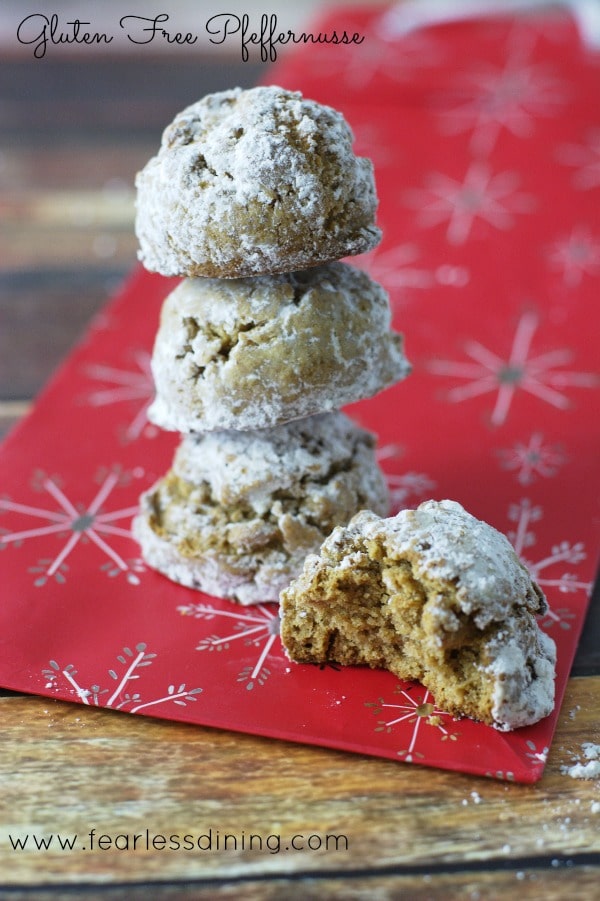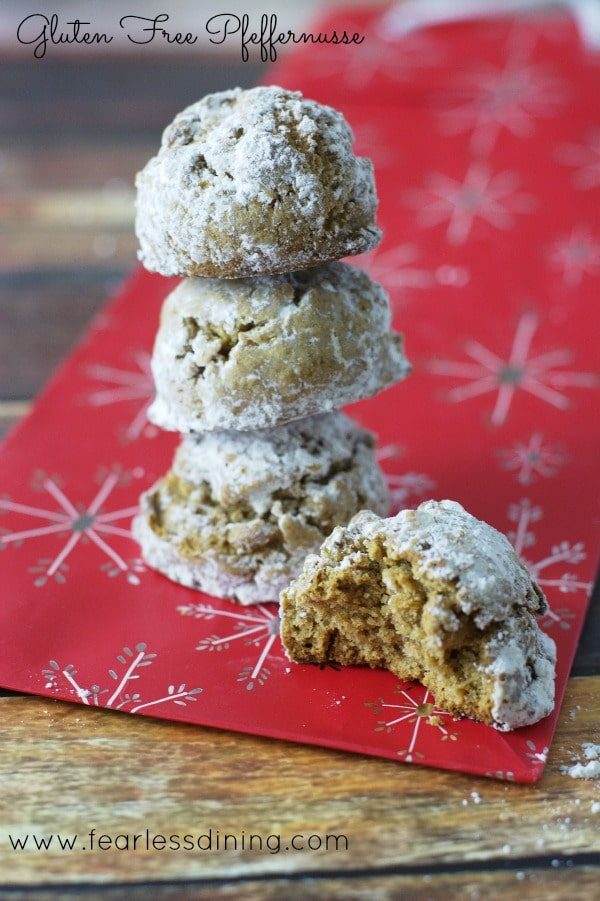 If you Google Gluten Free Pfeffernusse Cookies, this recipe from my friend Sandi at Fearless Dining tops the list. She explains in her post how Pfeffernusse cookies were part of this childhood. However, now he needed them recreated into a gluten free version. Of course she obliged, and the rest is history! She has a plethora of other cookie recipes on her site you should check out as well!
French Gluten Free Christmas Cookies – Macarons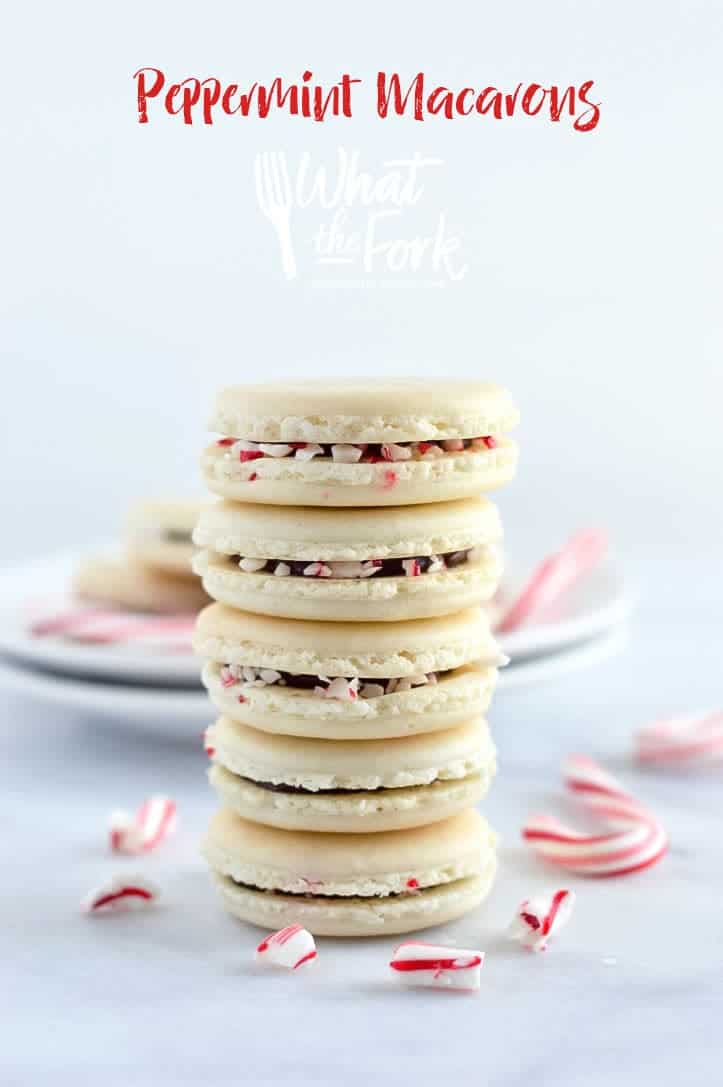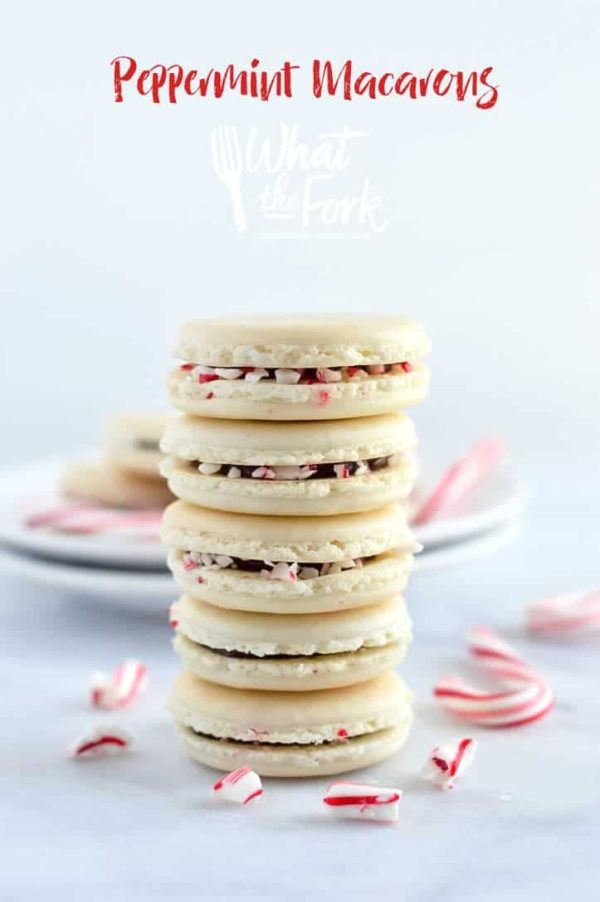 Like many other cookies on this list, these Gluten Free Peppermint Macarons from What the Fork start with almond flour. Which therefore makes them naturally gluten free and grain free! Macarons (one "o") originate from France. (Fun note- my husband and I met in French class in college!) They do not contain (usually) coconut, lest you confuse them with macaroons. (two "o"s) These take a steady hand, and some practice, but are worth attempting!
Belgian Gluten Free Christmas Cookies – Speculaas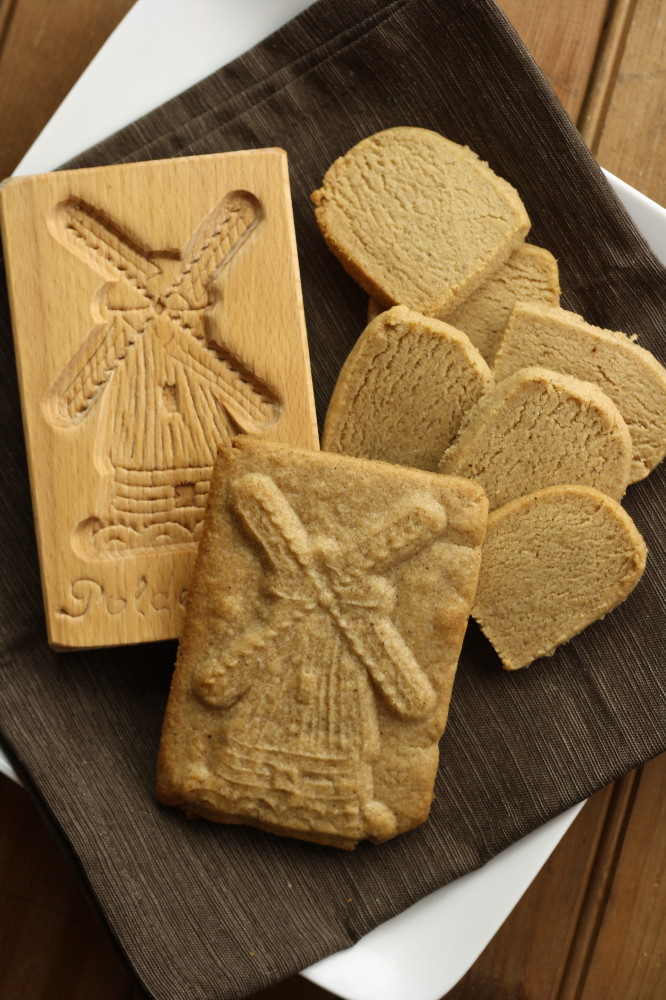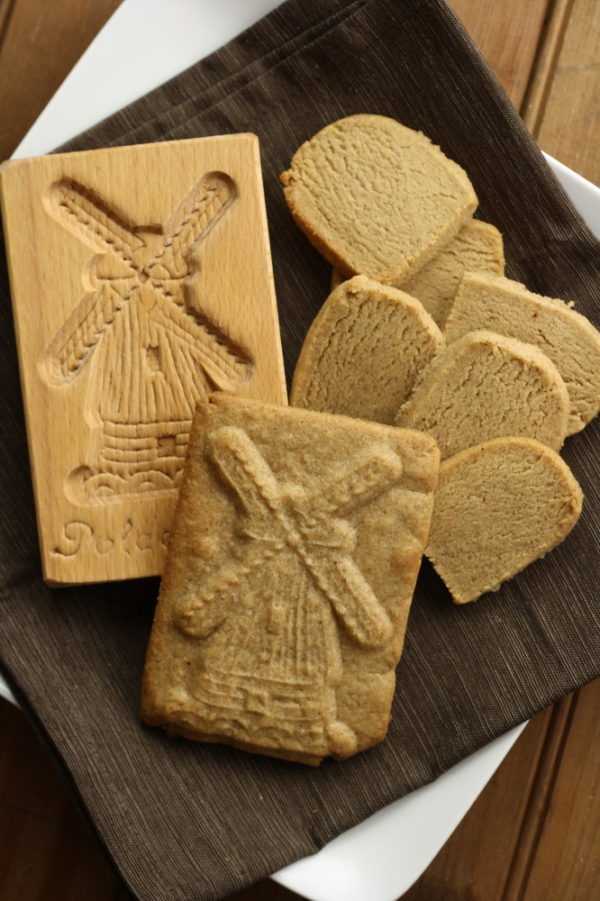 Peter Bronksi, of "No Gluten, No Problem," shared his family recipe for Gluten Free Belgian Speculaas. Pretty special, considering it dates back to the 19th century! The spelling "Speculaas" is a variation of Speculoos, the foundation of the Trader Joe's cookie butter we all wish we could eat. Would it be odd if we made a batch of these cookies, just so we can have cookie butter? I don't think so!
Austrian Gluten Free Christmas Cookies – Linzer Cookies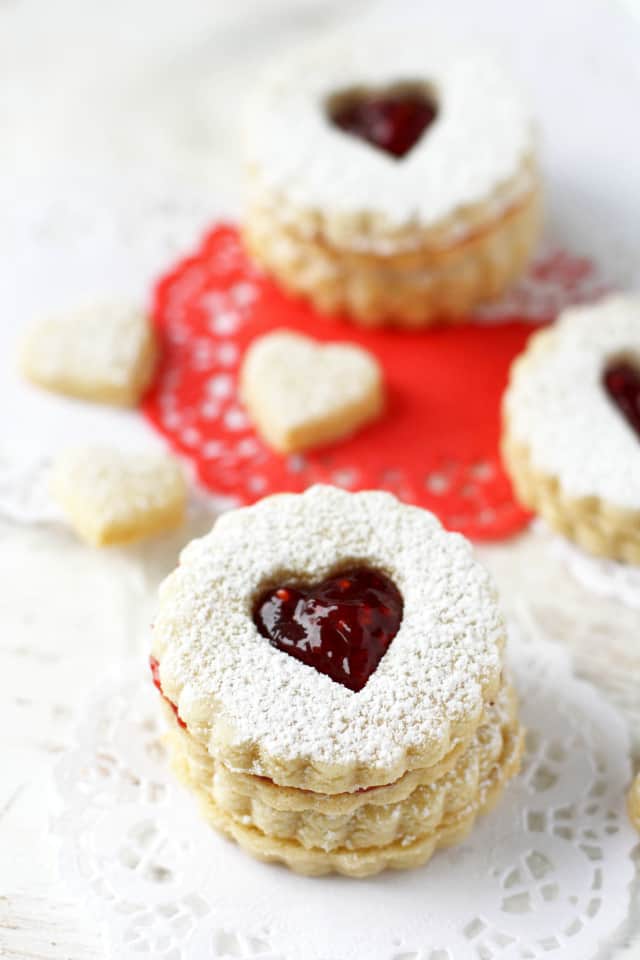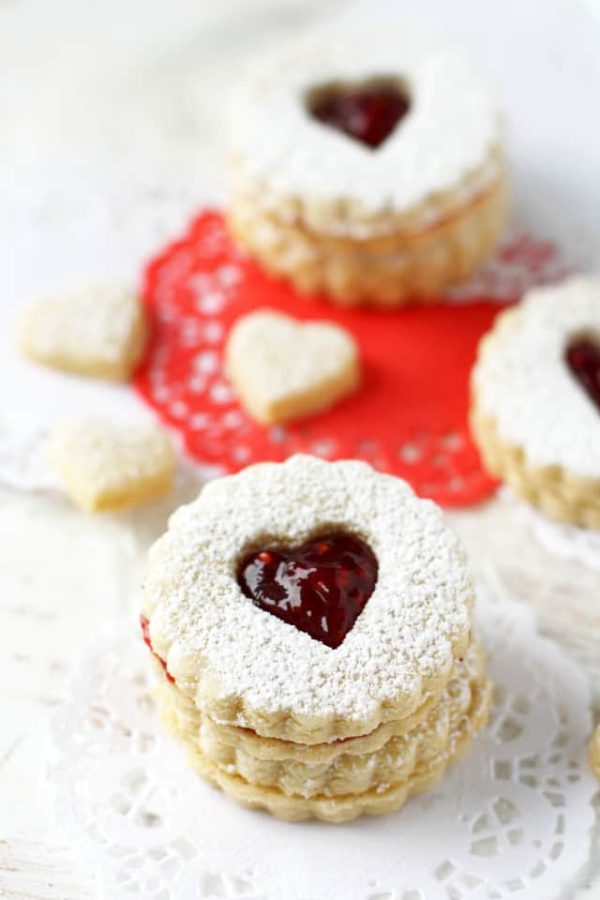 These cookies always impressed me. I love the window of jam, sandwiches between two cookies. In addition to being gluten free, these Gluten Free Linzer Cookies from The Pretty Bee are also vegan. No dairy! No eggs! Now that will put a Christmas jingle in your step!
Russian Gluten Free Christmas Cookies – Tea Cakes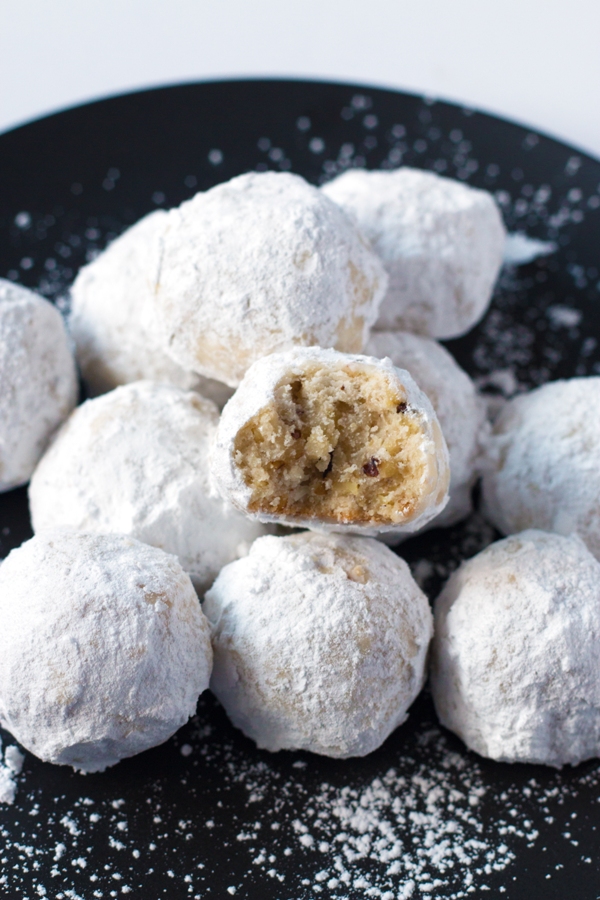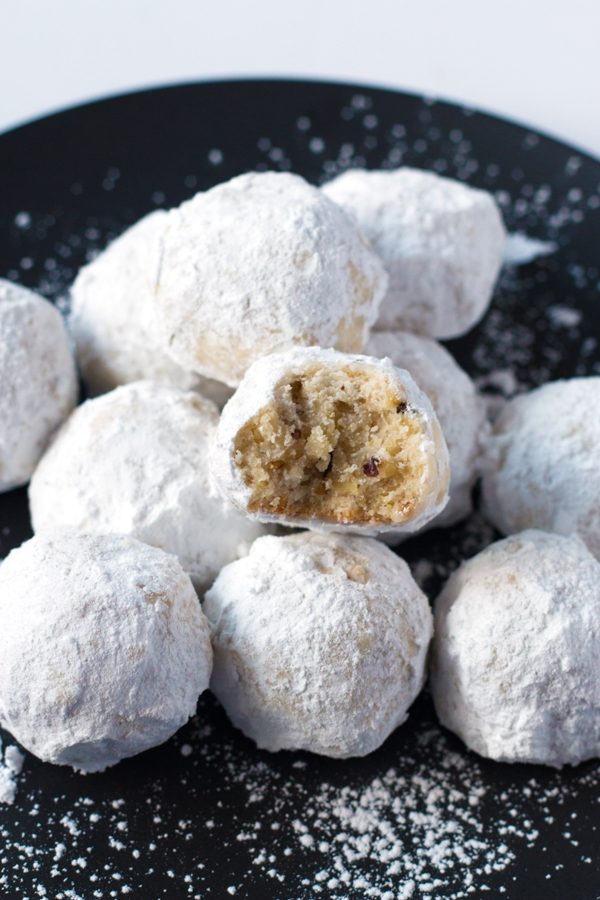 These Cultural Gluten Free Christmas cookies go by many names. Mexican Wedding Cookies. Snowballs. Russian Tea Cakes. On Facebook, people raved about how much they love these cookies. Therefore, I knew I had to include this recipe for Gluten Free Russian Tea Cookies by Grain Changer! Nuts + powdered sugar = delicious!
Scottish Gluten Free Christmas Cookies – Shortbread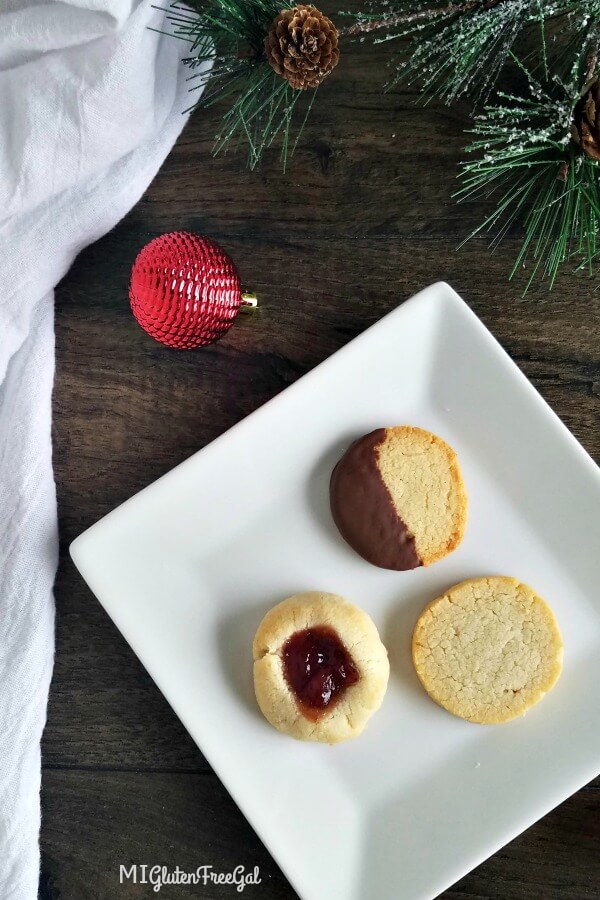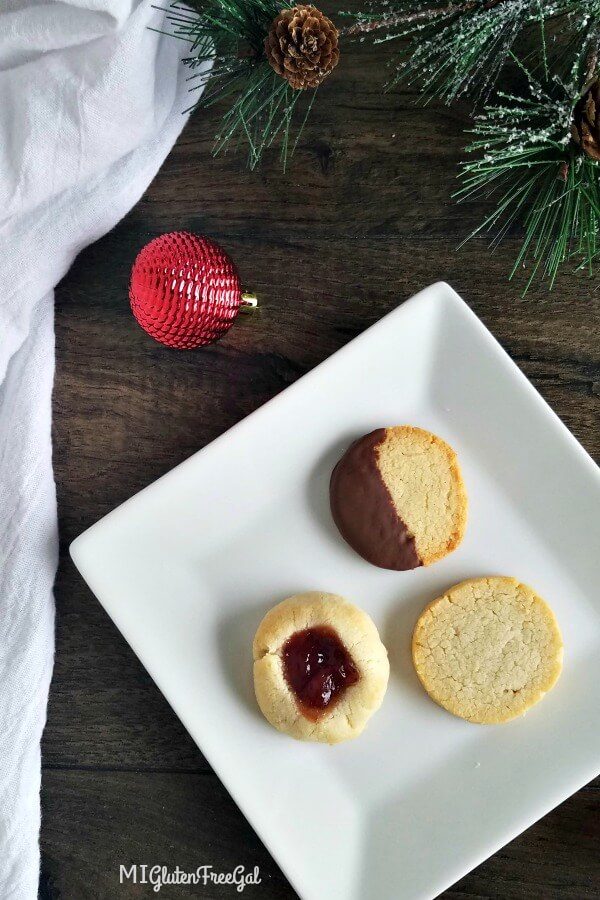 Traditional Scottish shortbread starts with Oat Flour. However, I had a follower ask for a shortbread cookie recipe that did not include rice. I found this recipe for Gluten Free Almond Flour Shortbread Cookies by King Arthur Flour. (Which is ironic, because I used Bob's Red Mill Almond Flour to make these, lol.) They came together easily, and my non-gf husband said they tasted delicious!
Italian Gluten Free Christmas Cookies – Pizzelles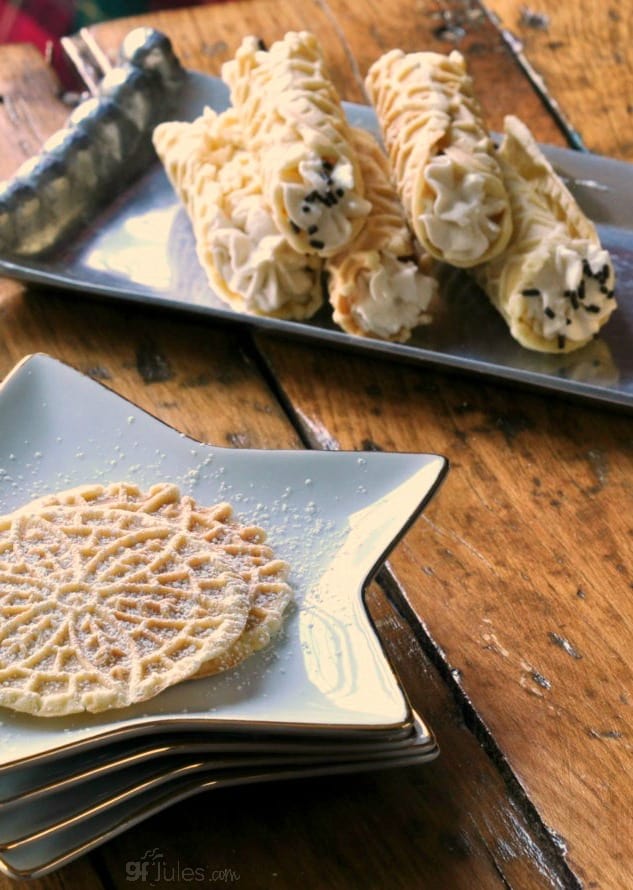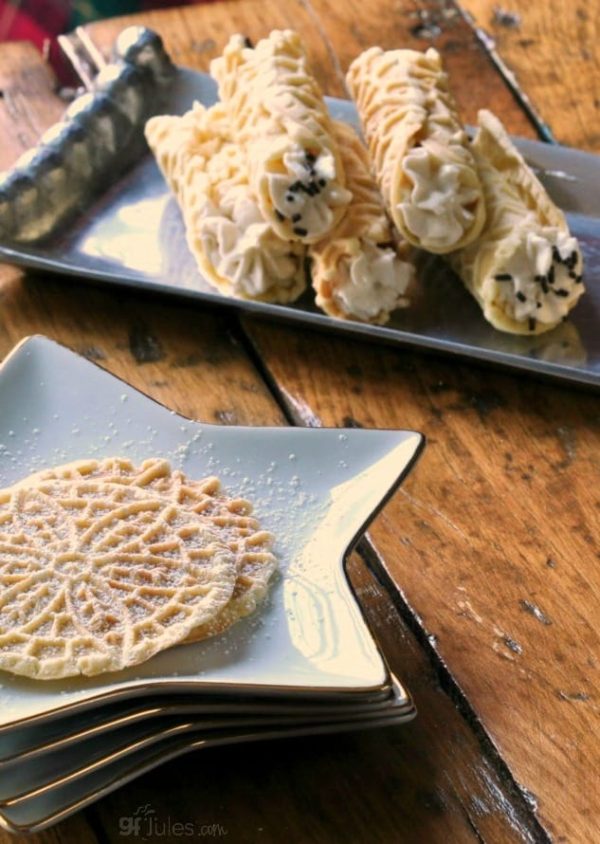 Many mentioned on Facebook that they miss pizzelles. If you want a quick fix, Bella Lucia makes certified gluten free pizzelles in a range of flavors. However if you want to make a batch with the family, check out this recipe for Gluten Free Pizzelle from my friend, GF Jules.
Polish Gluten Free Christmas Cookies – Kolaczki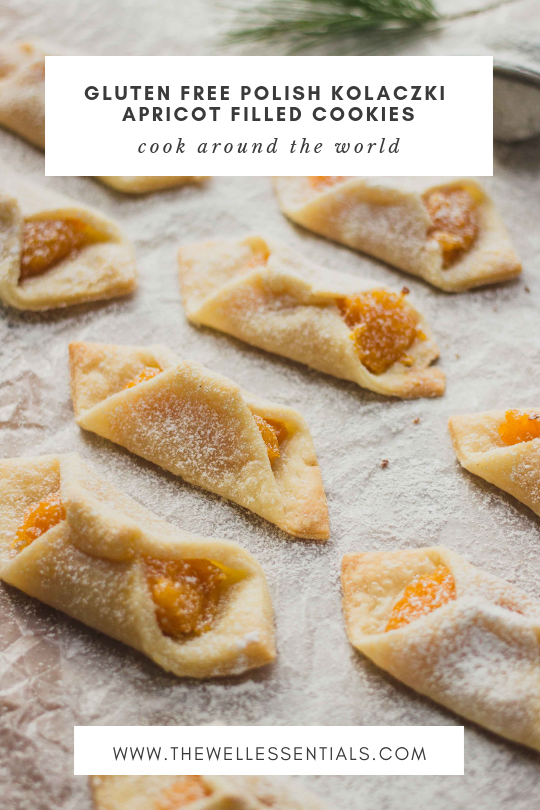 Michigan is home to a large Polish community. Therefore, I am no stranger to Kolaczki. Many purchase them from Rumi's Passion in greater Detroit. However, if your family tradition involves making them, you'll want to view this Polish Kolaczki Apricot Filled Cookies recipe from The Wellessentials. People use various filings for these Cultural Gluten Free Christmas Cookies, and you don't have to stick with apricot.
Jewish Gluten Free Cookies – Rugelach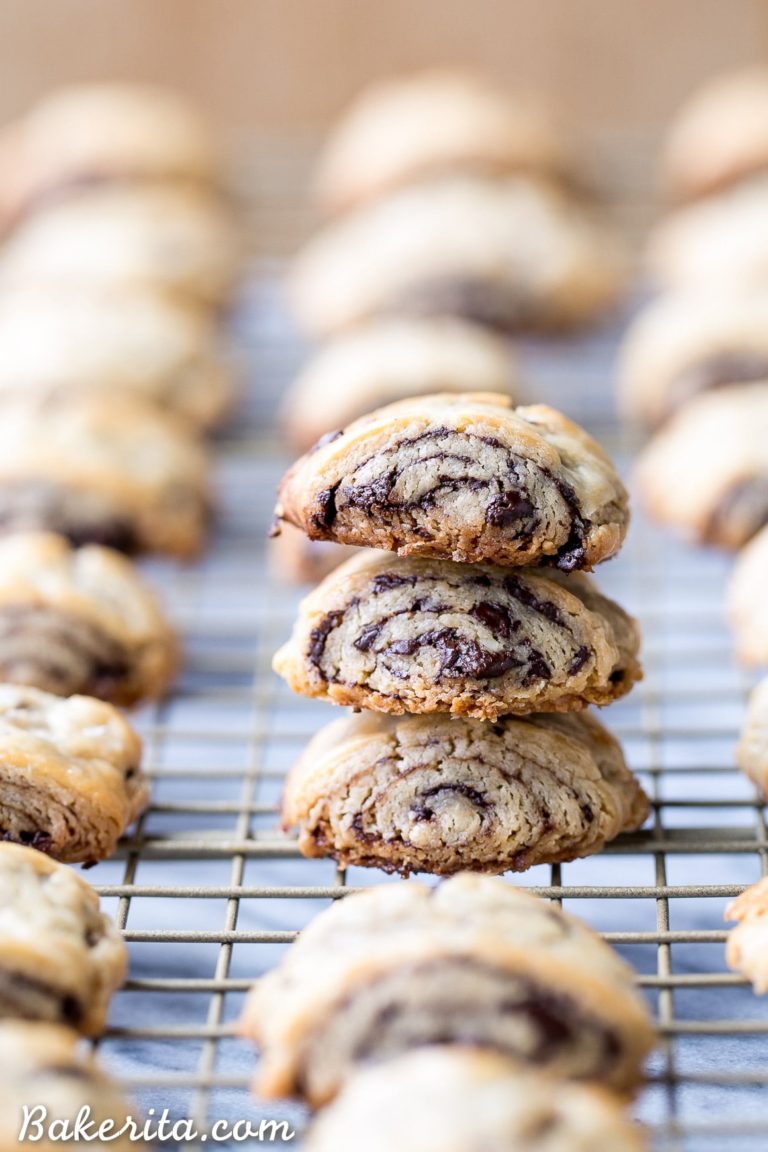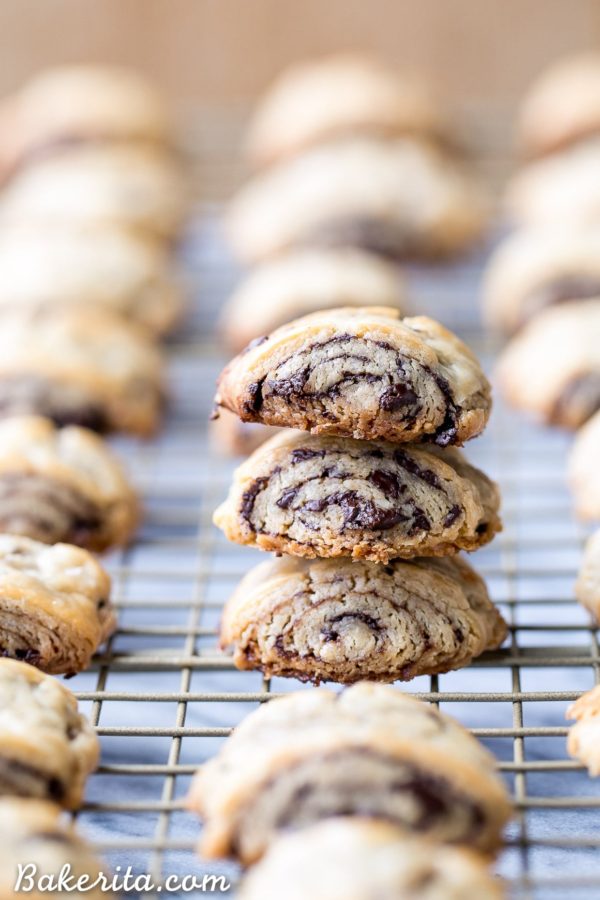 Technically, rugelach are a Jewish dessert. And since Jews celebrate Hanukkah and not Christmas, one may not technically call these Christmas cookies. However, some of my Facebook followers stated they make rugelach this time of year. Therefore, I chose to add this recipe for Chocolate Gluten Free Rugelach by Bakerita to the list. Most recipes on her site are gluten, dairy and refined sugar free. (These rugelach, however, do contain dairy.)
What traditional, cultural gluten free Christmas Cookies do you make in your family? Please leave a note, and a recipe link, below!