Gluten Free Gingerbread Cookies
As an Amazon Associate and member of other affiliate programs, I earn from qualifying purchases.
Christmas tastes and aromas inexplicably connect themselves with past memories. Memories that turn the corners of our mouths upward, as our hearts remember days gone by. For me, these gluten free gingerbread cookies connect me with holidays past, and those I love.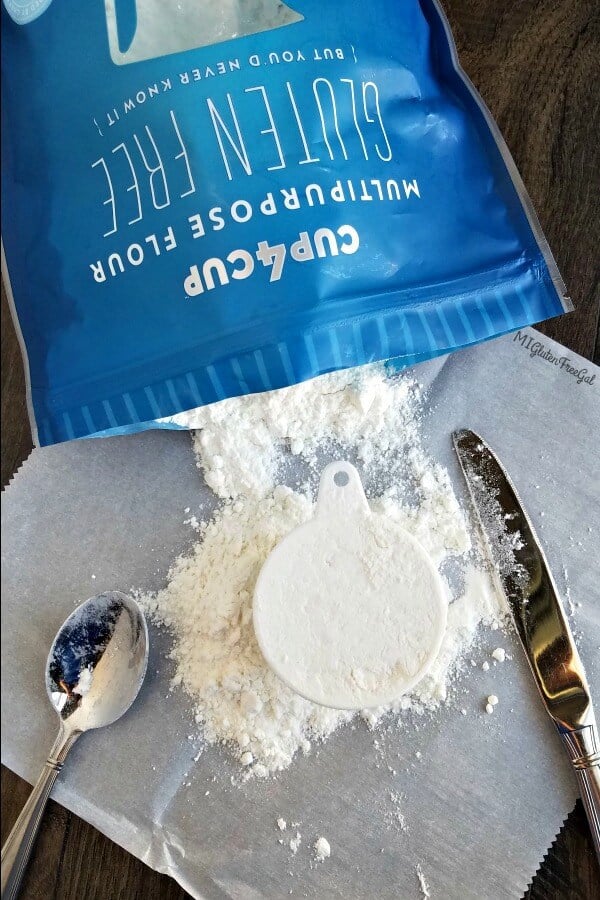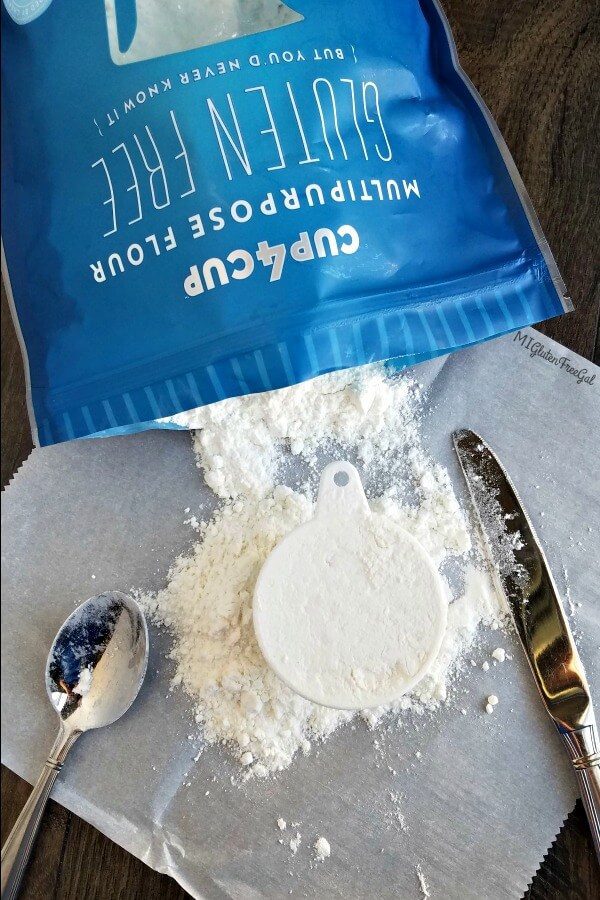 The Best Gluten Free Flour?
People often ask "what's the best gluten free flour." I feel this to be a trick question. This world holds millions of people, all with different taste and texture preferences. Not to mention additional food restrictions. So the answer to the question is "the one you like the most." Probably not the easy answer you wanted, huh? I have multiple favorites, one of which is Cup 4 Cup flour. I chose to use it in these gluten free gingerbread cookies.
One thing to know about Cup 4 Cup flour is that it contains dairy. If you need to use a dairy-free flour, I would suggest King Arthur Flour Gluten Free Measure for Measure Flour. Speaking of measuring, don't scoop flour using a measuring cup. Instead, spoon it into the cup (set over parchment paper) and level it off with a flat edge. Of course, you can use a scale to weigh it, but I know not everyone has a scale. (Mine just died, so if you have a recommendation, please mention it in the comments!)
(P.S. Looking for a recipe using Bob's Red Mill 1 to 1 GF Flour? Thy Gluten Free Palate's Gingerbread Cookies.)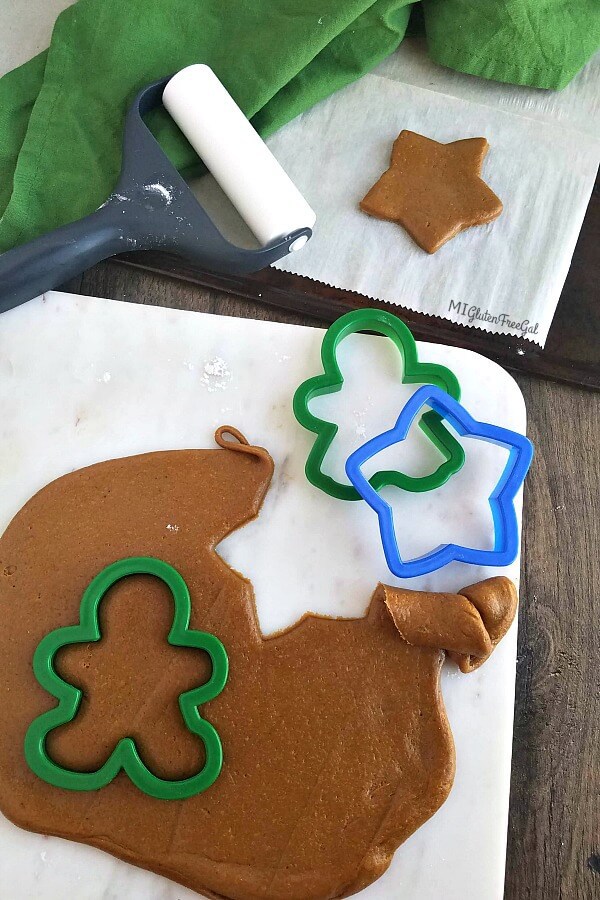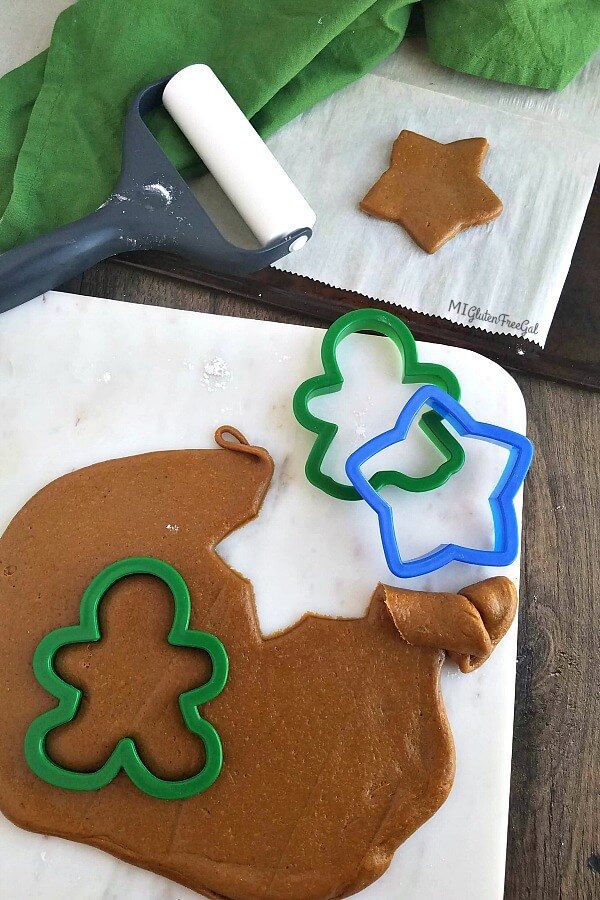 Gluten Free Gingerbread Cookies Inspiration
As I mentioned in my Gluten Free Nanaimo Bars post, earlier this fall I took requests from Facebook followers on recipes they'd like to see recreated. My new and dear friend Gloria mentioned gluten free gingerbread cookie. (Btw, if you have special needs children in your life, you really need to follow her blog, Liam and Glo!) She and her sweet son melt my heart, so these were obviously on my list to make!
So not gonna lie. The recipe for these gluten free gingerbread cookies comes from the Betty Crocker cookbook. I achieved success using Cup 4 Cup in my Resurrection Rolls, using the Betty Crocker crescent roll recipe. Therefore, I chose Cup 4 Cup again to make my gluten free gingerbread cookies.
One must remember one important thing when using different gluten free flour blends. ABSORPTION. Different flour blends absorb fat and liquid differently. If you choose to use a different flour for making these than I did, you may need to use less flour or more water. FYI. I did test this recipe using coconut oil, and it did not turn out well. The shortening keeps these soft!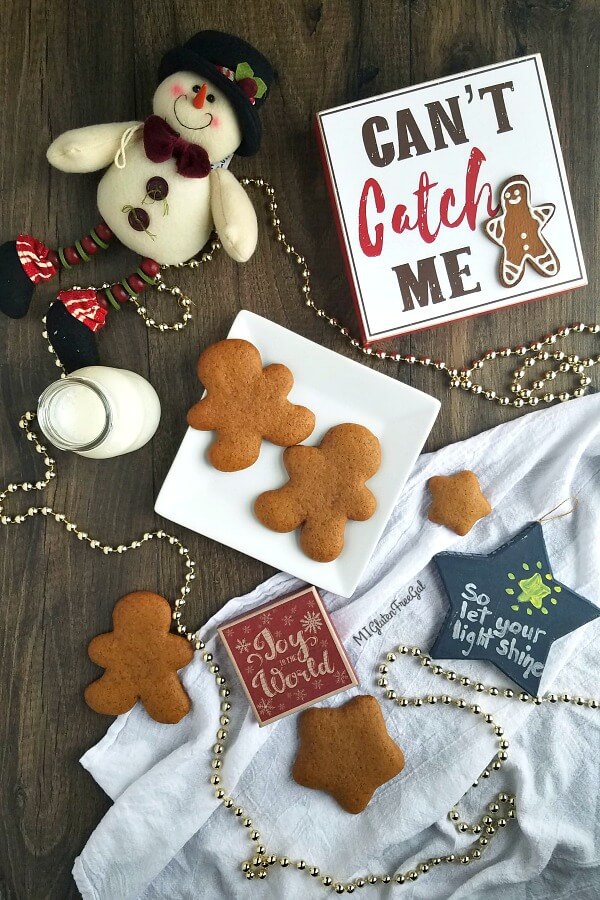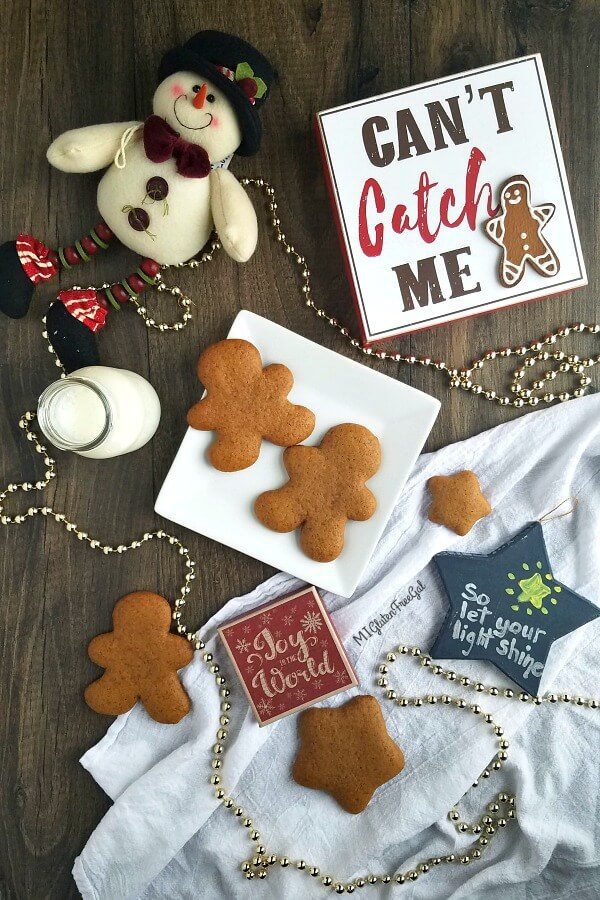 Gluten Free Gingerbread Cookies of all Shapes
When one thinks of gingerbread during the holidays, usually little men and women come to mind. However, my past Christmas experiences make me play with other shapes. Four years ago, our previous foreign exchange student Daniel passed away from Type 1 Diabetes. That year, try as I might, I couldn't find my set of Christmas cookie cutters. All I could find were stars. So now, each year, I make gluten free gingerbread cookies in star shapes to honor his memory.
Five years ago, I spent the evening baking cookies and making gingerbread houses with my neighbor's children. While I chose to make gluten free gingerbread cookies in the shape of men and women, the youngest child choose hearts and flowers and crosses. (One reason I highly recommend the Wilton 101 Cookie Cutter set. So many options for creativity!) This year, to honor her, I made a tulip. Her family moved cross country to South Dakota three years ago. Using that cookie cutter today helps my heart feel just a smidge closer to those who are so far away.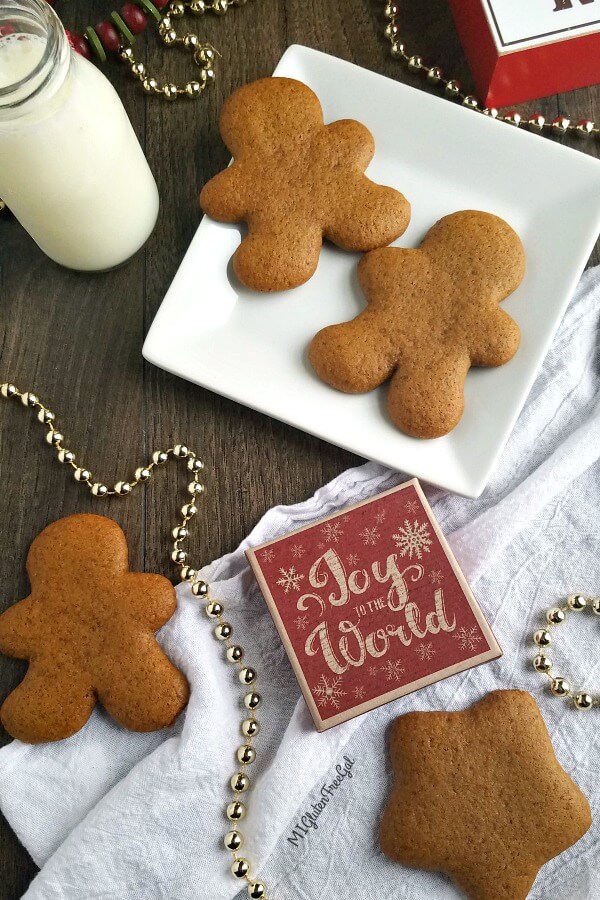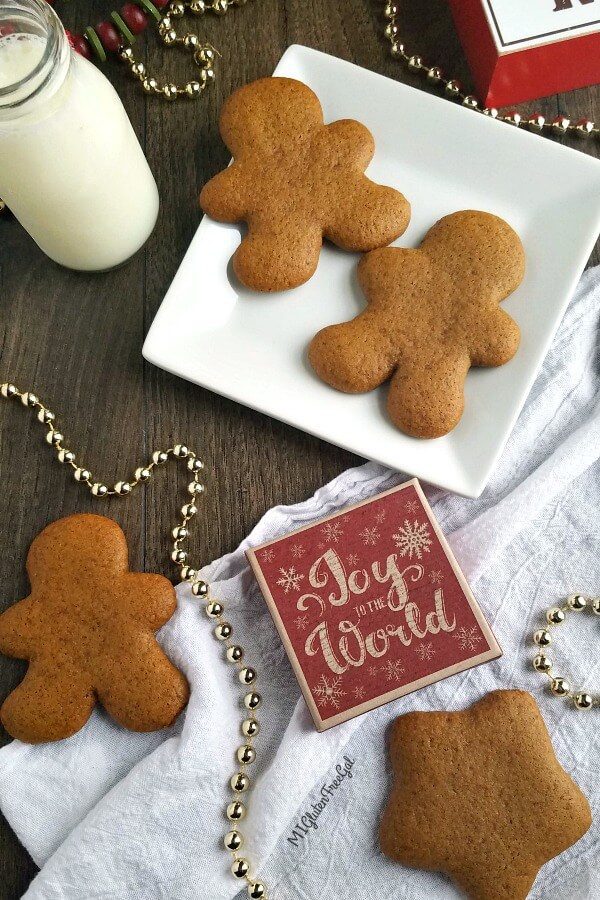 The Most Important Thing
So I hope this recipe for gluten free gingerbread cookies becomes a springboard for making your own memories. Cut them into whatever shape you want. Dogs. Cats. Wookies. Decorate them with frosting, or leave them plain. The most important thing is enjoying the company of, or sharing with, those you love!
While my recipe uses no eggs or butter, I did use flour that contains dairy. Should you want one without dairy or eggs, I recommend this recipe for Vegan Gluten Free Gingerbread Men from The Pretty Bee. Looking for decoration inspiration? Check out this post for Gluten Free Gingerbread Men from Celiac Mama. Want the taste of gingerbread without the work? I HIGHLY recommend this recipe for Gluten Free White Chocolate Gingerbread Cookies from My Gluten-Free Kitchen. Her recipe may be just one of my holiday favorites!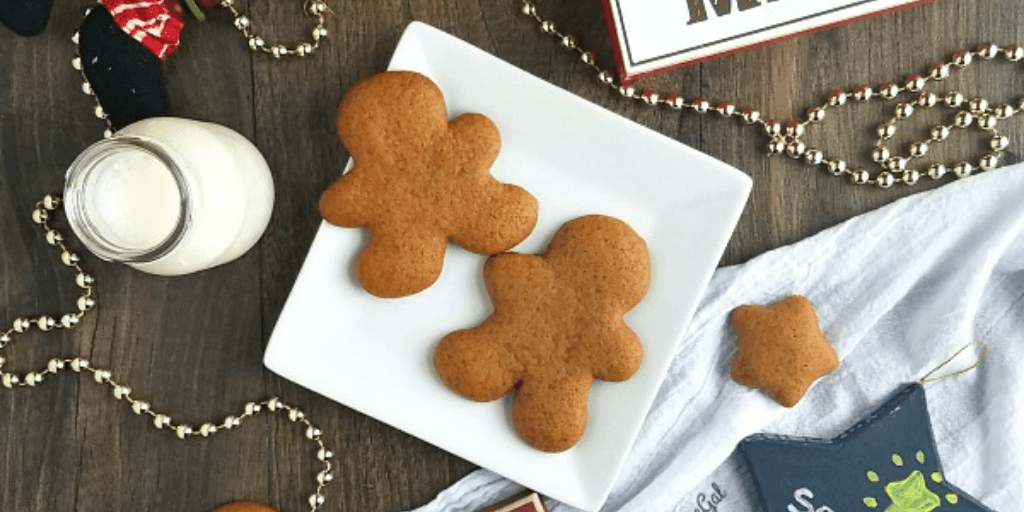 Gluten Free Gingerbread Cookies
Total Time:
3 hours
10 minutes
Ingredients
1/2 c shortening
1/2 c sugar
1/2 c molasses
1/4 c water
2 1/2 c Cup 4 Cup Gluten Free Flour
1/2 tsp salt
1/2 tsp soda
1 tsp ginger
1/2 tsp nutmeg
1/4 tsp allspice
Instructions
Cream shortening and sugar in a stand mixer or with a hand mixer in a large bowl. Allow it to mix for a good 2-3 minutes until it's really creamy, and all the sugar is incorporated.
Add molasses, and water, and continue to blend until creamy.
In a small bowl, combine flour, salt, soda and spices. Whisk together, then sift into molasses mixture.
Mix until all ingredients are thoroughly incorporated.
Transfer dough to a large container that has a lid. (Or place on saran wrap and wrap up tightly.) Refrigerate for 2-3 hours.
Preheat oven to 350 degrees.
After dough has chilled, remove from refrigerator. Place on silpat or roll on parchment paper. Cut out cookies. If cutting on parchment paper, remove excess dough and place parchment paper, without cutout dough on cookie sheet.
Bake cookies at 350 degrees for 8-10 minutes. Allow to cool on cookie sheet, then transfer to cooling rack. Decorate if desired, once completely cooled.
Notes
Recipe adapted from Betty Crocker Cookbook
What are your favorite Christmas cookies to make? What holiday treats do you enjoy that connect you with memories of the past? Tell me your story below!
**This post is not sponsored. However, it does contain Amazon affiliate links. Purchases made through those links help support this blog with no extra expense to you. Thank you for your continued support!**