Cooking with Gluten Free Maseca Corn Flour
As an Amazon Associate and member of other affiliate programs, I earn from qualifying purchases.
Of all the grains that I'm glad that are gluten free, corn ranks at the top of the list. Which makes gluten free Maseca corn masa flour one of my favorite kitchen staples. You can use it to make tortillas, of course, but also huaraches and more!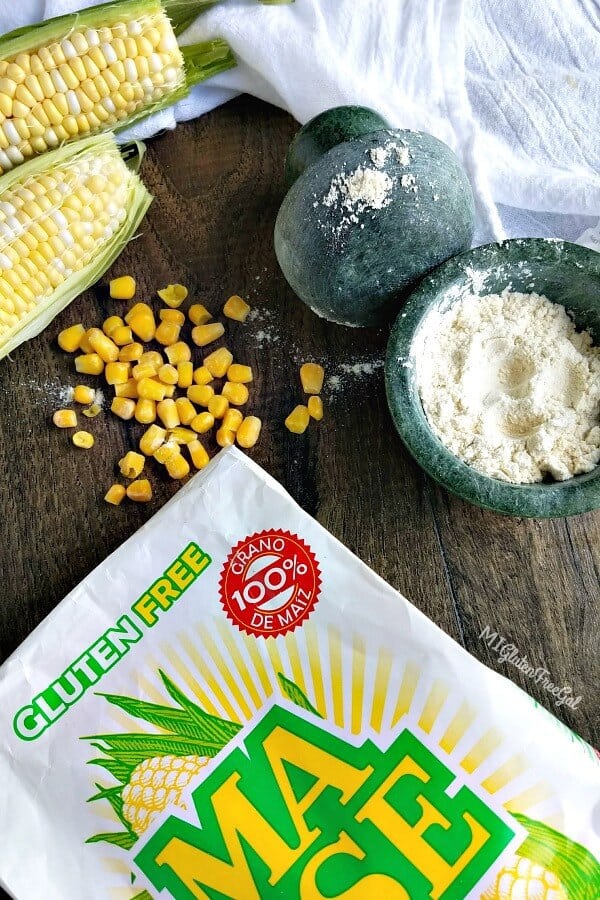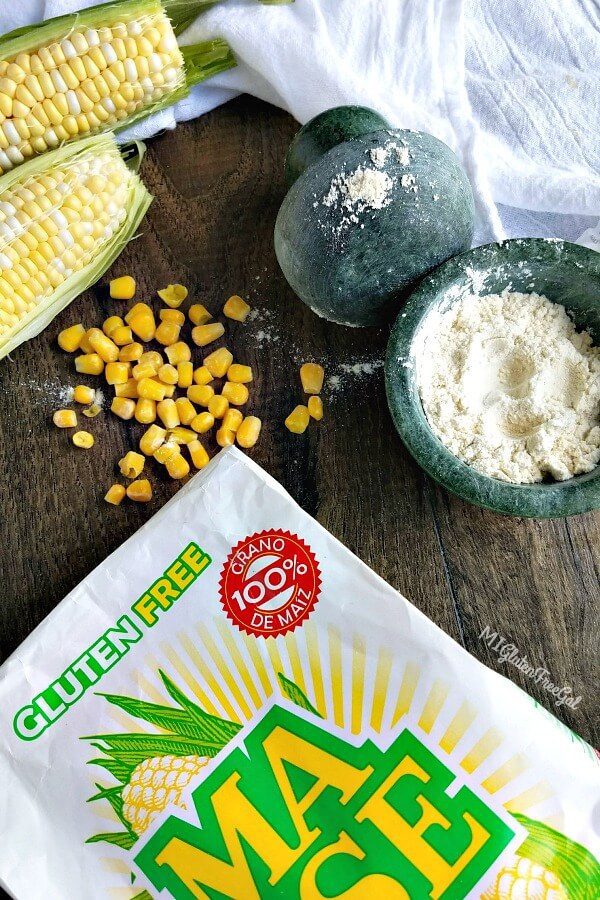 Is Maseca Corn Masa Flour Gluten Free?
When I first wrote this post in 2014, Maseca corn masa flour was certified gluten-free through GFCO. However, Maseca no longer participates in this seal program. I emailed the company, asking about their testing procedures. The Quality Director called me personally to describe their manufacturing processes. All Maseca products are ground and packaged in a facility where no other grains are processed.
They train their farmers on how to keep all of their crops separate. In addition, Maseca tests grains coming into the facility prior to grinding, as well as testing finished products weekly. They also yearly send samples of their products to a lab in Nebraska for independent testing. While it may no longer bear the GFCO logo, I feel safe eating it and sharing it with others.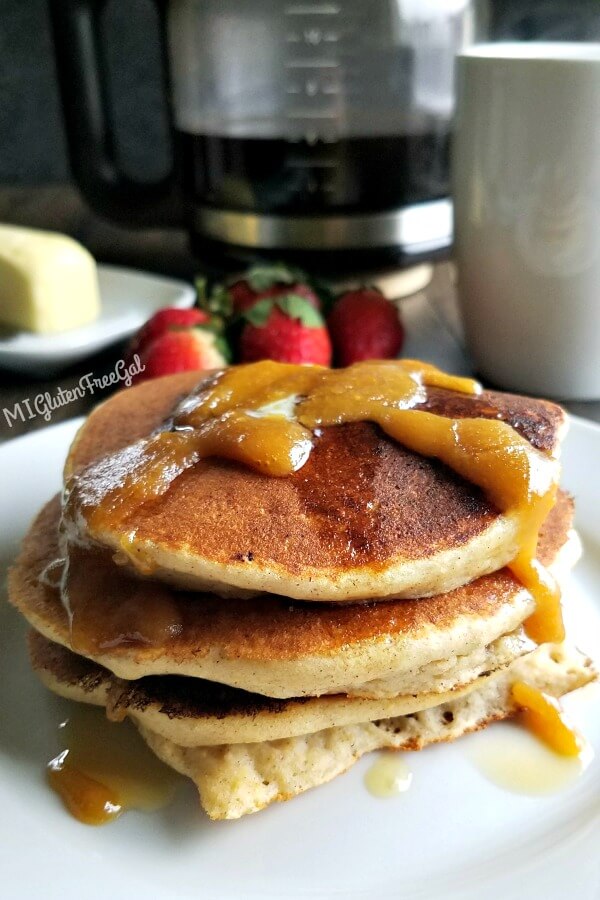 What Can I Make with Maseca Corn Masa Flour?
Believe it or not, you can use masa harina to make pancakes! Maseca used to have a recipe database on their website, but recently took it down. I did some online searching, and would recommend these Masa Harina Pancakes from Hola Jalapeno. I love how she tops her pancakes with fresh strawberries.
The first actual "Mexican" food we made were Huaraches. We had spent the day with my parents at Eastern Market in Detroit, and came back tired and hungry. My husband found this recipe on the Maseca website and got to work. Dinner turned out great and we were all well fed. What are huaraches? Something between a tostada and a taco. Huaraches are served open face, like a tostada. However the flatbread is grilled instead of fried. Huaraches are thicker than a tortilla. They are shaped like an oval, or the bottom of a sandal, which is where they get their name.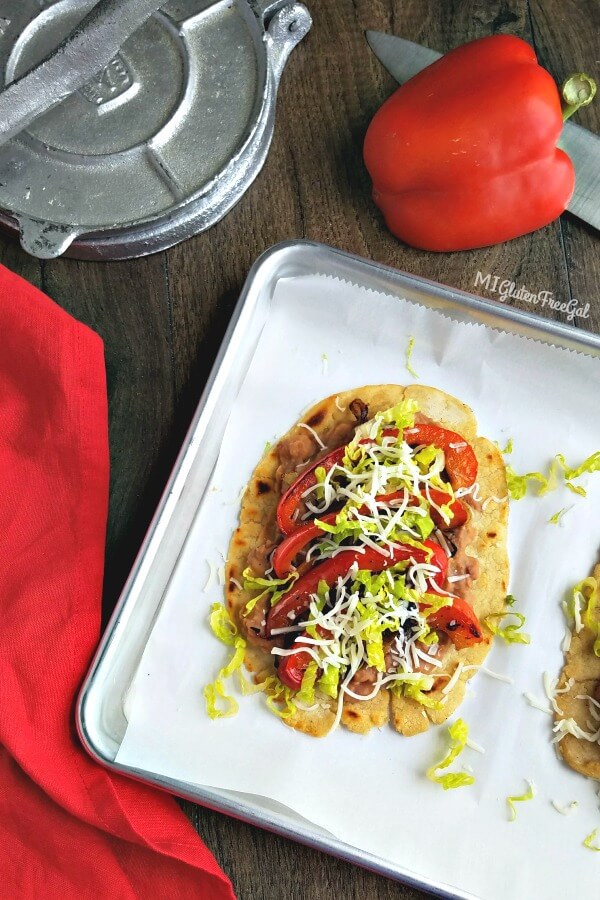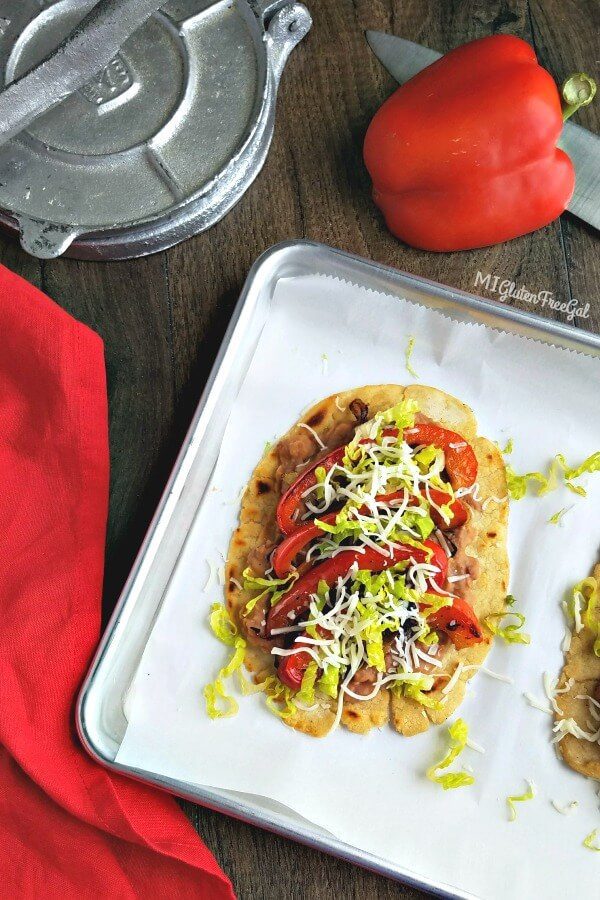 The Best Gluten Free Corn Tortillas
Last, but definitely not least, we made homemade Tortillas. The tortilla recipe is right on the bag, which is super handy. (You may also want to check out this Homemade Corn Tortilla recipe from Gimme Some Oven.) The first time I tried to make them, I rolled out the dough with a roller. It was a little tricky and definitely not thin or perfectly round like a regular tortilla.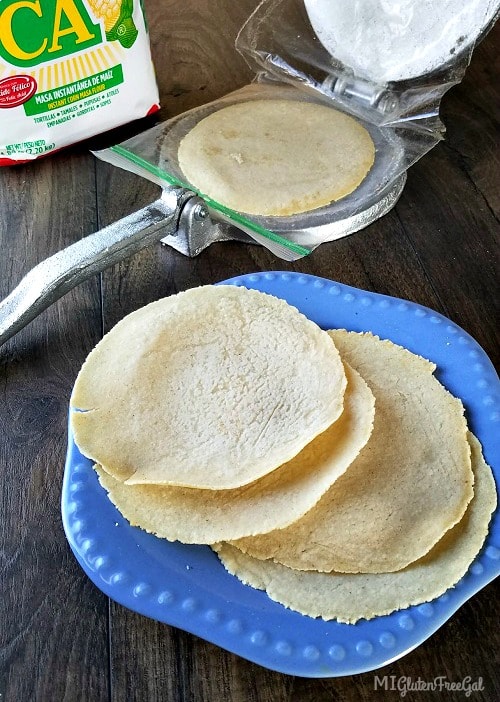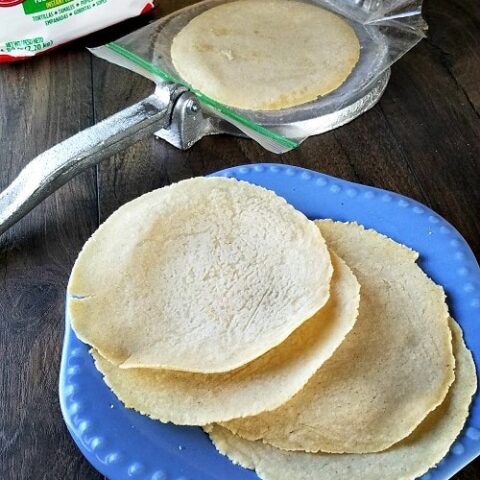 Gluten Free Corn Tortillas
Ingredients
2 cups Maseca Masa Harina
1 tsp salt
1 tbsp oil
1 1/2 cups water
Instructions
Combine ingredients into a large bowl. Mix / knead for 2 minutes until dough forms into a ball.
Allow dough to rest for 20-30 minutes so the masa can thoroughly absorb the moisture from the water and the oil.
After the dough has rested, divide dough into one ounce portions. (This should be between 18-20 small balls of dough.)
Place a square of wax paper or plastic wrap on the bottom of the tortilla press. Place the one ounce dough ball on top of the wax paper,in the center of the tortilla press. Then top with another piece of wax paper / plastic wrap. Finally press the dough until a tortilla forms.
Cook the tortilla on a preheated griddle, one minute per side.
Transfer to a container to keep warm until you are ready to serve.
The Search for a Tortilla Press
So I started looking for a tortilla press. I looked at Bed Bath and Beyond, and they were all out. I looked at other stores. No dice. So when we stopped at Mexico at the Market, which is located inside the Flint Farmer's Market. As I was buying some vanilla, I asked the owner where I could buy a tortilla press. He said, 'You mean like the ones up here on my shelf? That I have for sale?" Score! $20 bucks later I already had visions of tortillas in my head.
So if you eat a gluten free diet, and want to try something new and exciting, get a bag of gluten free Maseca corn flour and get cooking! Want more ways to use Maseca? Check out my Mexican Lasagna recipe.
**This post contains affiliate links. Purchases made through those links help support this blog with no extra expense to you. Thank you for your continued support!**