Michigan Medicine Celiac Disease Program
As an Amazon Associate and member of other affiliate programs, I earn from qualifying purchases.
Not every medical professional is an expert in Celiac Disease. If you're looking for medical professionals in Michigan who "get it," you might want to seek out those involved in the Michigan Medicine Celiac Disease Program.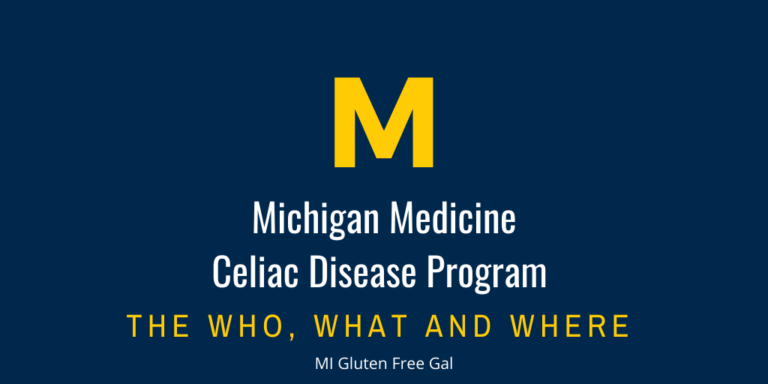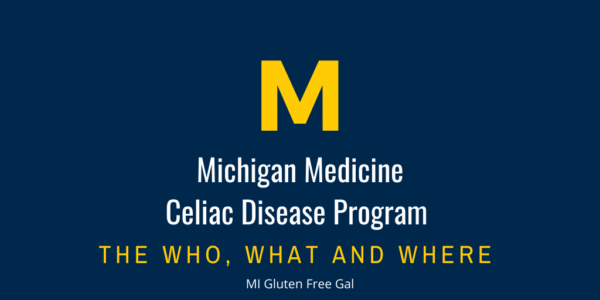 What is "Michigan Medicine?"
This title encompasses medical care thru University of Michigan. They offer services thru many locations. This includes the main hospital in downtown Ann Arbor. However it also includes offices and clinics in Ypsilanti, Chelsea, and even Flint. Michigan Medicine provides medical care for just about any health need.
Where is the Michigan Medicine Celiac Disease Program?
This unique collaborative program doesn't rely on a central location. Instead, the program functions at various locations in the greater Detroit area. These include the Brighton Center for Specialty Care, Northville, and Dexter. Sites also include U of M's main hospital and Mott Children's hospital, both located in An Arbor. Doctors in this program also have privileges in other locations. See a complete list of the Celiac Disease Treatment Locations, here.
Why not have the program completely under one roof? When the program started in 2015, the doctors associated with the program felt multiple locations allowed their patients more accessability. For instance, those from Lansing or Flint can drive into Brighton, versus downtown Ann Arbor. Those who live in Ann Arbor or farther south may find the main campus easier to get to.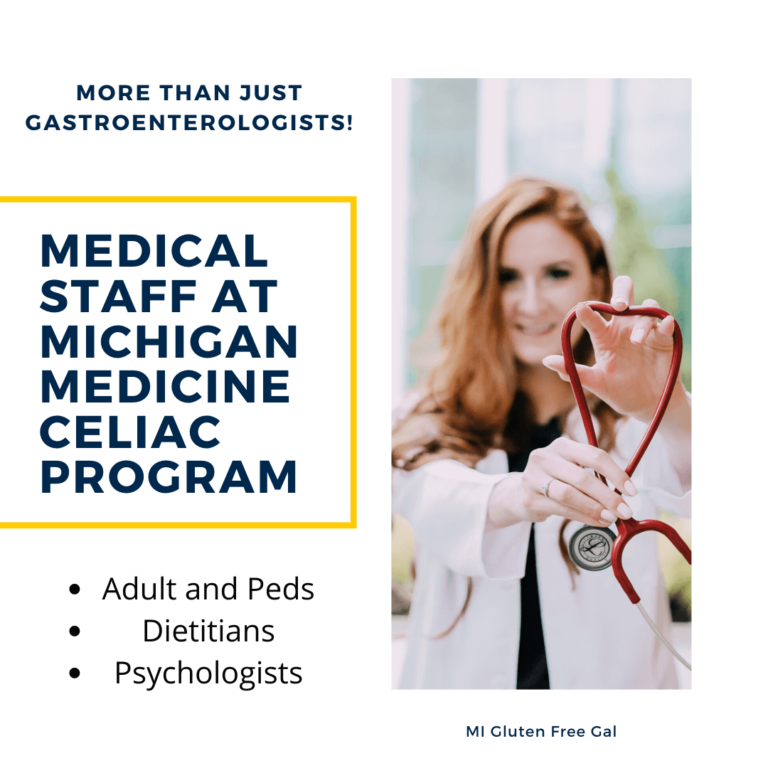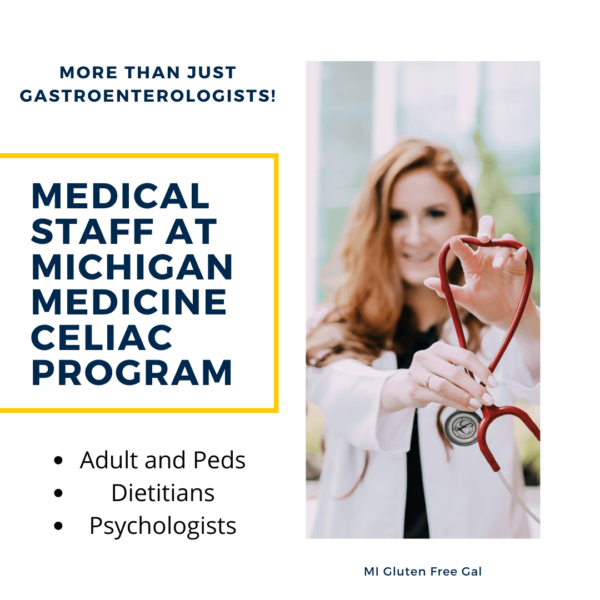 What Kind of Doctors Work in the Celiac Disease Program?
Because Celiac Disease primarily affects the intestinal tract, most doctors in this program hold a specialty in gastroenterology. However, this program also includes almost a dozen dietitians who specialize in patients with gastrointestinal disorders. In addition, there is are 2 psychologists in their program, to help people cope with the psycho – social side of living with Celiac Disease.
What Age Patients Do They See?
The Michigan Medicine Celiac Disease Program sees patients young and old. Their pediatric gastroenterologist, Dr. Grace Jennifer Lee, sees patients at Mott Children's Hospital, but also at other locations, such as Brighton. She also has privliges at Sparrow Hospital in Lansing. Dr. Lee also helps children transition to other doctors in the program once they become adults.
For adults, there are many gastroenterologists who see patients. However, there are two I recommend, who specialize in Celiac Disease. First, is Dr John Kao, who started the Celiac Disease Program. The second, Dr Shanti Lynne Eswaran, gets wonderful reviews from many of my followers. You can schedule appointments with them at the main campus in Ann Arbor, or at one of their satellite campuses, such as Brighton or Northville.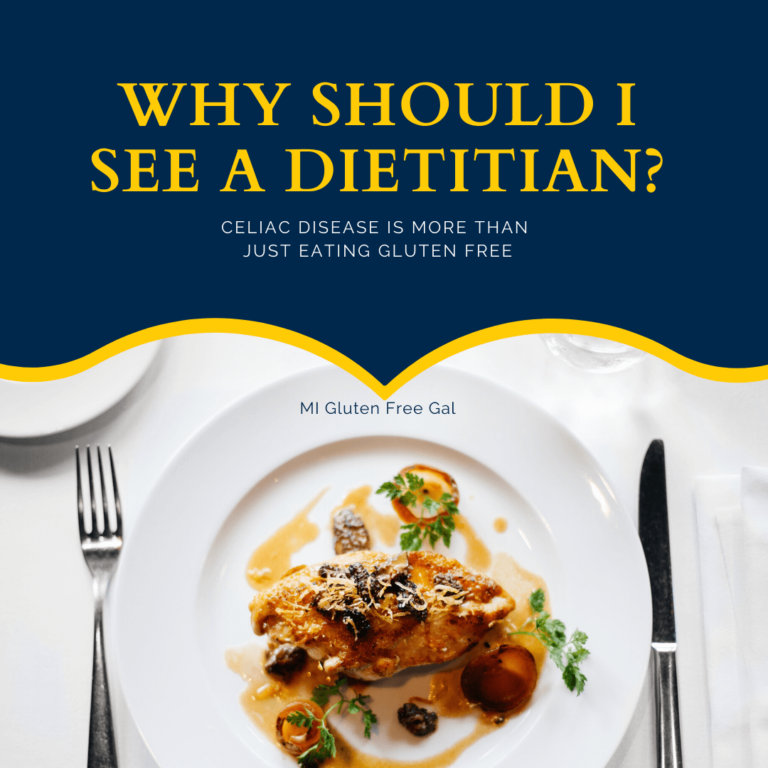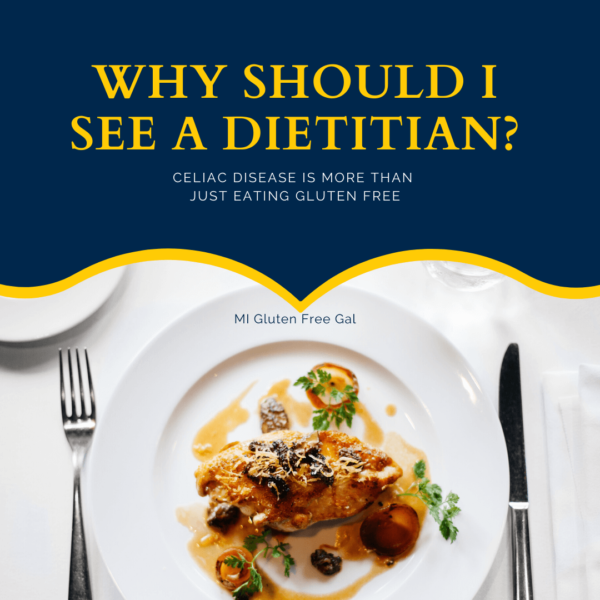 Why Should I See a Michigan Medicine Celiac Disease Program Dietitian?
For starters, not all dietitians are knowledgeable about Celiac Disease. Dietitians in this program not only help you after your immediate diagnosis, but can also help trouble shoot other persistent symptoms. We must remember that Celiac Disease does not prevent us from other health issues, and gluten may not always be the culprit of our malaise.
What are the Benefits of Seeing A Gastro Psychologist?
Does your Celiac Disease leave you feeling anxious? Do you find difficulty communicating your needs with friends and family? (Don't we all?) Dr Megan Riehl explains in her post about the GI Behavioral Therapy department who would benefit from this therapy, and what techniques they use.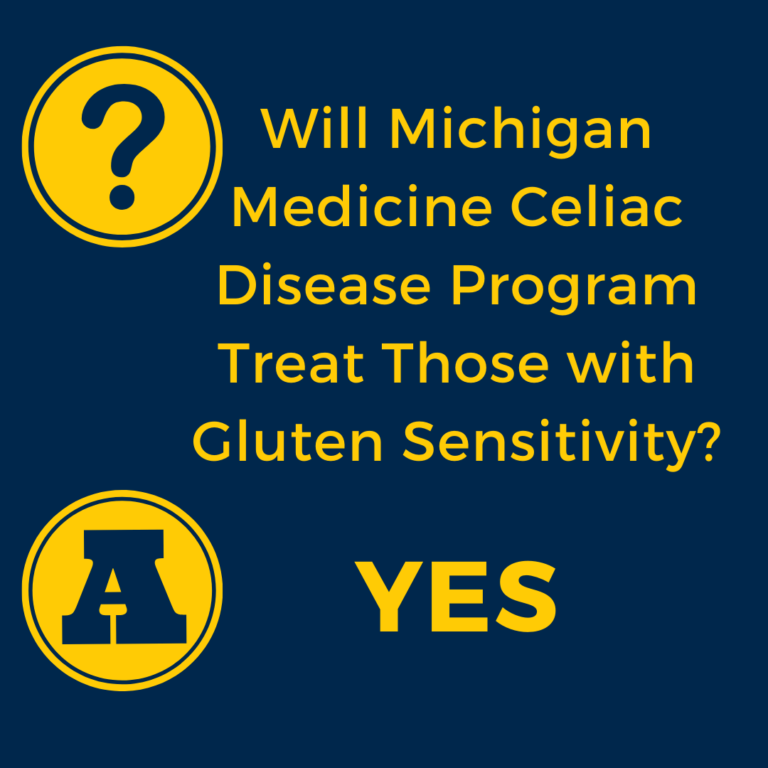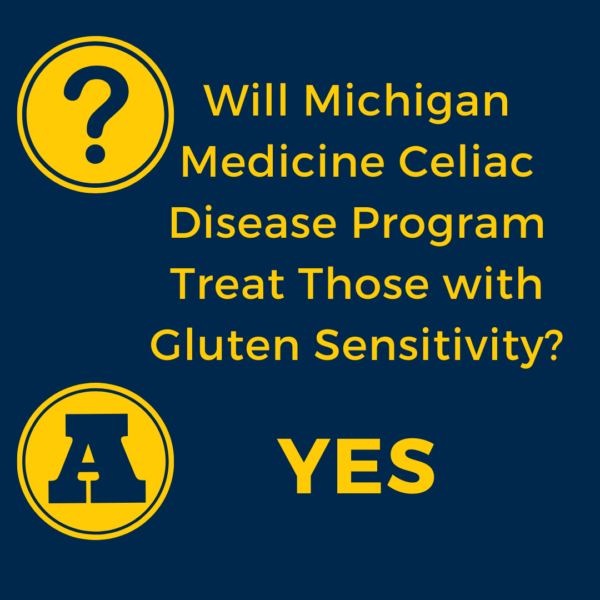 What About Those with Non Celiac Gluten Sensitivity?
Doctors in the Michigan Medicine Celiac Disease Program also see patients with non celiac gluten sensitivity. When talking to the main scheduling center, all cases involving Celiac Disease and gluten sensitivity are referred to these doctors. Dr William Chey is highly knowledgeable about the FODMAP diet.
How Can I Make an Appointment for Any of these Services?
Right now, all appointments with Celic Disease program medical professionals go through the Michigan Medicine central system. That phone number is 888-229-7408. They will find appointment times that will fit your schedule, and location. However, remember that an appointment location closest to you may not always be the earliest appointment. Make sure to specify that you want an appointment with a gastroenterologist that specializes in Celiac Disease.
Looking at traveling to the main hospital in Ann Arbor? Check out my list of Ann Arbor gluten free dining options. Also, University of Michigan dining halls offer fantastic options for students. If you head to Brighton, make sure to visit No More Belly Aching, just one of many dedicated gluten free bakers in Michigan. In Ann Arbor, visit Tasty Bakery for your gluten free baked goods.