Gluten-Free Meatloaf with Goat Cheese and Herbs
As an Amazon Associate and member of other affiliate programs, I earn from qualifying purchases.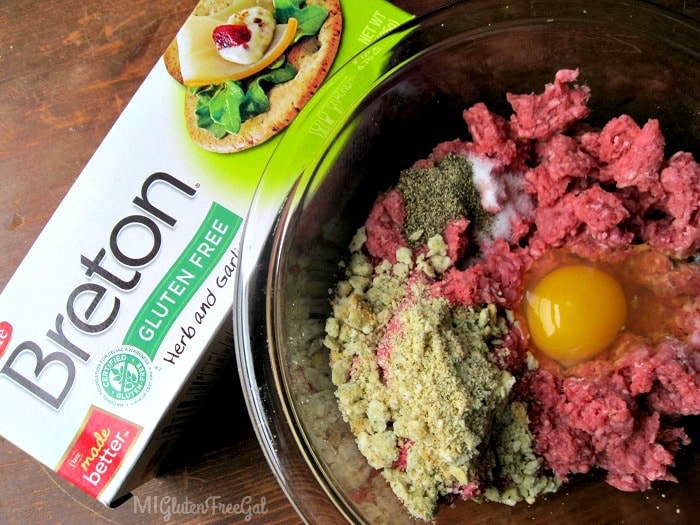 There's something so comforting about gluten-free meatloaf. In reality it's not much different than regular meatloaf. All it calls for is a few simple substitutions. Make sure your Worcestershire sauce is free of wheat. (We use Lea and Perrins.) Swap out your cracker crumbs or bread for gluten-free ones. I LOVE Breton's gluten-free Herb and Garlic crackers. Their added savory flavor is a perfect compliment for a gluten-free meatloaf. Then add anything else you want. Sauteed vegetables. Goat cheese. I did! I used bison for this gluten-free meatloaf. Bison is traditionally leaner, so the cheese added a touch of needed additional fat.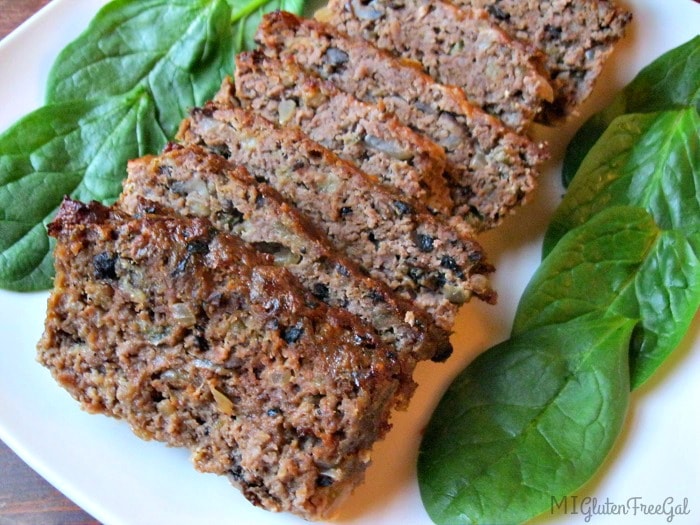 My parents didn't make meatloaf much when I was a kid. I don't know why. It's so easy. True, it takes a bit of forethought. It's quick to mix together, but does take an hour to bake. Of course, one could make them in muffin tins and reduce the baking time. Either way it definitely calls for a heaping side of mashed potatoes. However a traditional gluten-free meatloaf equals slices. And slices equal the basis of a meatloaf sandwich.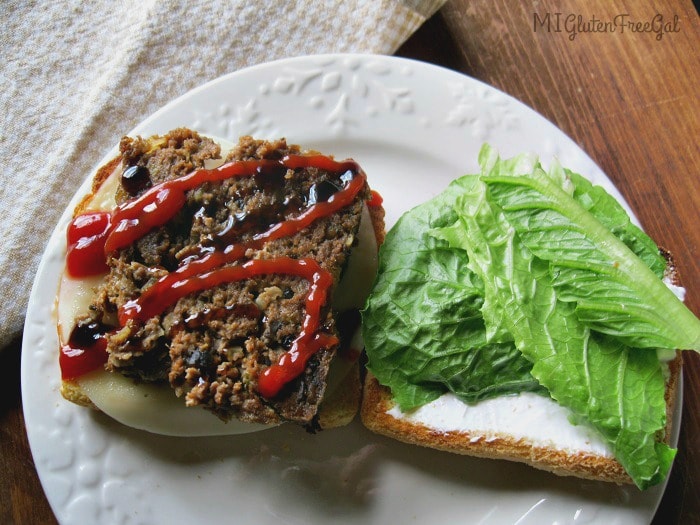 Can I admit something? This may be the first time I've had a meatloaf sandwich. Can I also admit that I looked up a recipe? I'm such a rule follower. So it appears that a traditional gluten-free meatloaf sandwich has ketchup and lettuce on it. The use of mayonnaise appears to be optional. (I actually used Greek yogurt.)
I also added a bit of Isola's Cream of Balsalmic from my October American Gluten-Free box. (And provolone. Because cheese makes everything better.) Verdict? AWESOME! When I made one for my husband's lunch, he preferred his with mashed potatoes and cranberry chutney, similar to my waffled stuffing sandwich.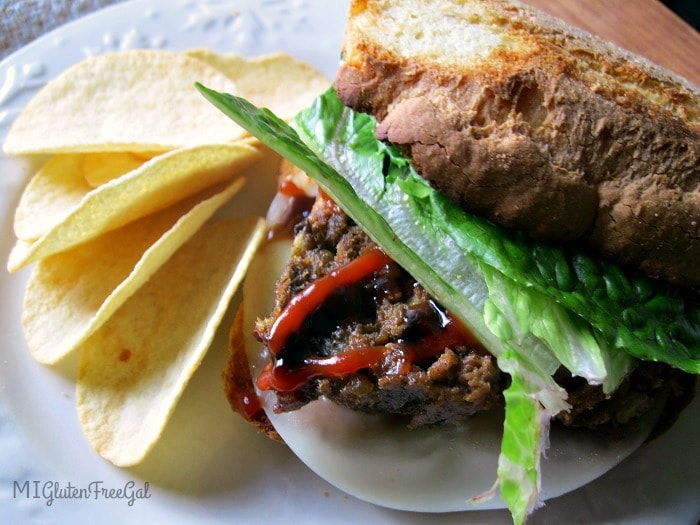 This would also pair well with baked potatoes. Go high tech and make these Air Fryer Baked Potatoes from Vegetarian Mamma. You may never want to make them any other way!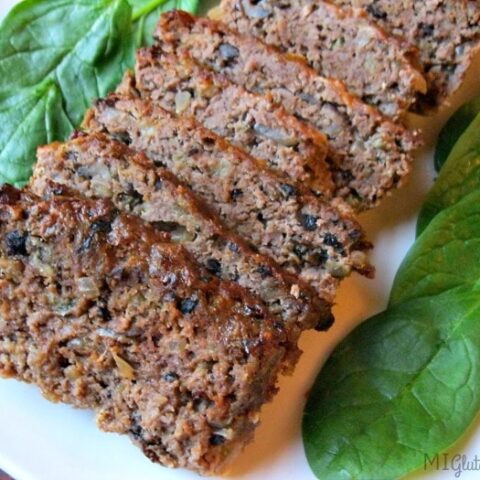 Gluten-Free Meatloaf
Ingredients
1 lb. ground meat (I used bison.)
1 egg
1 oz. goat cheese
1 tbsp. ketchup
1 tbsp. worcestershire sauce
1/2 tsp. salt
1/2 tsp. pepper
1/3 cup gluten-free cracker crumbs (You could also gluten-free bread crumbs.)
1 small onion, diced and sauteed (I also sauteed a scrap of green pepper and a handful of mushrooms.)
Instructions
Preheat the oven to 350.
Saute onion (and any other vegetables) until soft. It's important to cook out their extra moisture.
Mix together ground meat, egg, cheese, ketchup, Worcestershire and spices. If you have other spices you want to add, put in a pinch of those too. Mix thoroughly. Then add gluten-free cracker crumbs.
Shape mixture in loaf pan and bake for 50-55 minutes.
Enjoy! I suggest serving with mashed potatoes. Make extra and use leftovers to make this mashed potato crust quiche!
What's your favorite gluten-free meatloaf recipe? What comfort foods do you need remade to be gluten-free? Leave me a note in the comments and we'll put our heads together!
**This post contains affiliate links. Purchases made through those links help support this blog with no extra expense to you. Thank you for your continued support!**