Gluten Free Advent Calendars
As an Amazon Associate and member of other affiliate programs, I earn from qualifying purchases.
One of the most difficult things about living with Celiac Disease or a dietary restriction is the impact it has on holidays. Therefore, I've compiled a list of gluten free advent calendars that anyone can enjoy. Options include chocolate, toys, crafts and more!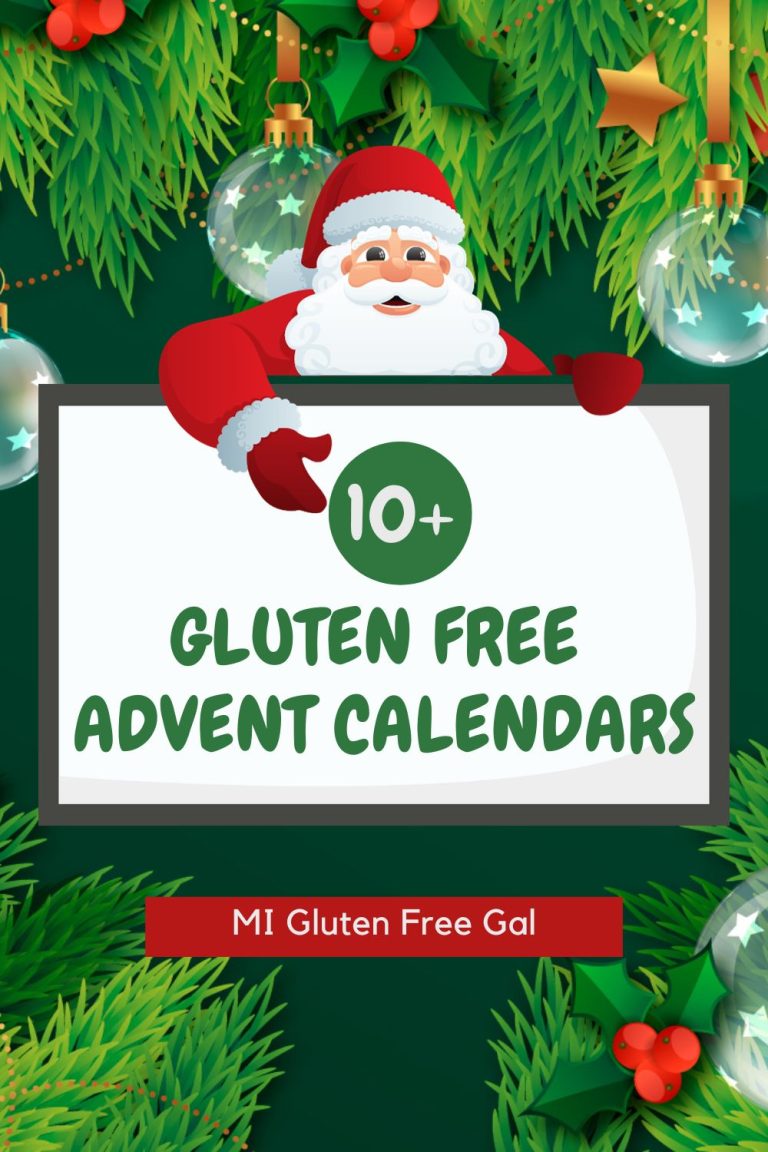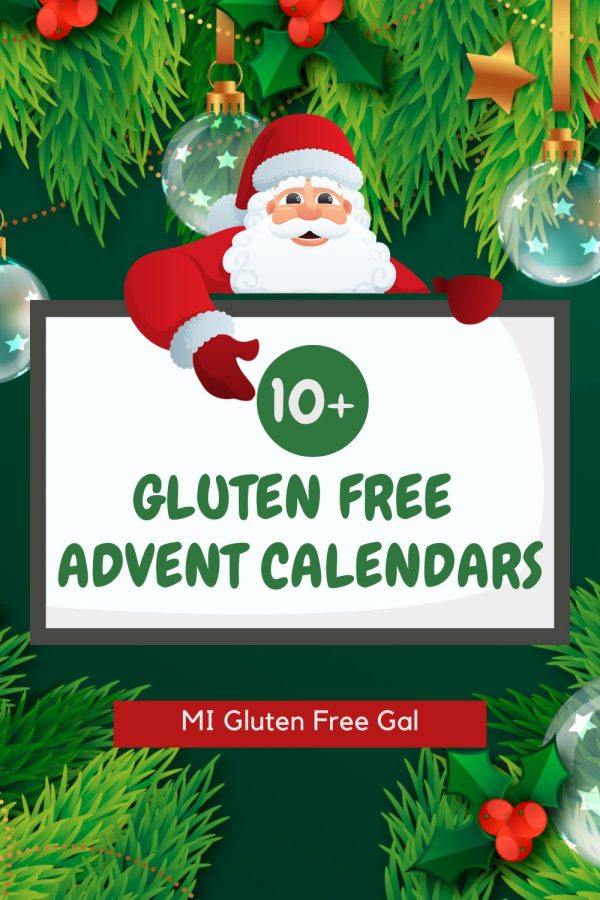 What is Advent? Where Do Advent Calendars Come From?
Michigan Public radio shares the following in their article about the history of Advent Calendars
The season of Advent dates back to the fourth century, and is celebrated by most Christian churches in the Western tradition. The four-week period begins on the Sunday closest to the feast day of St. Andrew the Apostle (Nov. 30) and lasts for the next three Sundays."

Rachel Treisman, Michigan Public Radio
Rachel further explains in the article that Advent calendars started in Germany, and became popular in the states after World War II. They've been popular here ever since!
Do Chocolate Advent Calendars Contain Gluten?
Some chocolate (and other food) advent calendars contain gluten. There are many that contain no gluten ingredients. However, I wanted to create a list of gluten free Advent Calendars that confirm their gluten free status.
How Do I Order One of These Advent Calendars?
Under the description for each advent calendar, you'll see a "Click to Order" button. Click that button it will take you to the associated website for ordering.
Michigan Made Gluten Free Advent Calendars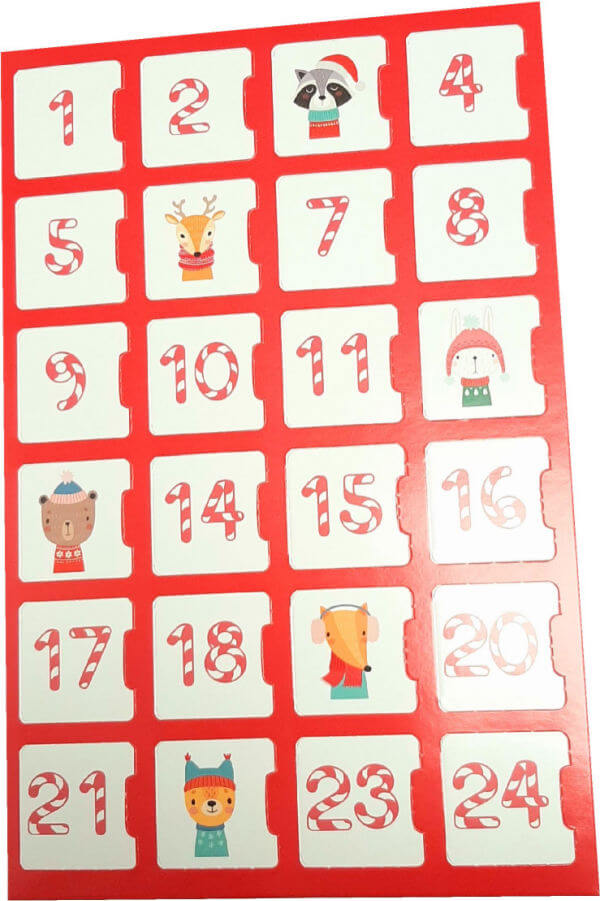 Oh MI Organics
Oh MI Organics in St. Johns, Michigan will be offering a chocolate advent calendar. All of their handmade chocolate is created in a gluten free facility. In addition, all chocolates in this advent calendar are vegan, and free of the top 9 allergens. (Contains coconut) Contains 24 different flavors of chocolates.
PICK UP in St. Johns, ONLY. Click here to order online.
Nationwide Gluten Free Chocolate Advent Calendars
The following gluten free chocolate advent calendars are available to order nationwide.
Photo Credit: www.sees.com
While I've never had them, I know See's is popular with the Gluten Free community. This is what the See's website states about gluten in their facility.
"Candies produced in See's Candies facilities do not contain gluten, and these products are the vast majority of those we sell. We sell a small amount of specialty candies that we purchase from other partner confectioners. Although these don't contain gluten, they are manufactured in shared facilities or in shared equipment with gluten-containing products. These products are candy canes, peanut butter bites, lemon drops, apple pie bites, Hanukkah hard candy, hot cocoa, chocolate covered coffee beans sold in our retail shops and online at Sees.com."
Photo Credit: www.harborsweets.com
This horse themed chocolate advent calendar from Harbor Sweets is specifically labeled gluten free. There are six diffferent flavors to enjoy throughout the month, including peppermint, caramel, and toffee Flavors do contain milk, soy and almonds.
Photo Credit: nowheychocolate.com
No Whey Chocolates are well known for their range of products that are all free from the top 9 allergens. In addition to the advent calendar, they also make a 24 count signature truffle collection. Look for it under the "Christmas" tab on their website. (Click the "continue reading" button to head to their website.)
Photo Credit: amandasown.com
Amanda's Own is a small woman-owned business in Ohio. Her advent calendar is free from the top 9 allergens as well.
"From December 1st through Christmas Day, you can open a little door and find a piece of our chocolate adorned with a picture representing the holiday. On Christmas Day a big chocolate Santa is waiting for you! "
Photo Credit: www.safesweets.com
Safe Sweets candy advent calendar is made in a dedicated gluten free and nut free facility. This advent calendar is free from the top 9 allergens, and contains no corn syrup.
"Each Chocolate Advent Calendar is filled with a same of solid chocolates.  Solid chocolate pieces include a snowman, Christmas tree, Santa's face, bells, and Christmas lights.  ,"
Photo Credit: www.choczero.com
Choc Zero is a keto chocolate company. Their facility is gluten free. Thanks to Gluten Free New England for mentioning this product in one of their posts.
Other Gluten Free Food Advent Calendars
Not everyone loves (or can eat) chocolate. This sub list includes jelly beans, popcorn, jam and more.
Beverage Advent Calendars
Whether it's hot or cold, these beverage advent calendars will help you count down to Christmas.
Photo Credit: www.coffeebeanery.com
Coffee Beanery coffee is top 8 allergen free, and made in Michigan! They offer 2 advent calendars, one with 12 packs and one with 24 k cups.
Photo Credit: frasertea.com
This box of Fraser Tea contains 12 Christmas themed tea sachets. Added bonus - Fraser Tea is a Michigan company.
This box of cocoa contains more than 24 packages of cocoa. GIve them to someone in a gift bag, and they can choose one each day until Christmas.
Photo Credit: www.makerwine.com
Wine Advent Calendars are all the rage. (I think Aldi even has one right now.) And alas, even though Michigan has many wineries, none of them are offering their own advent calendar. This one from Maker comes in cans, and contains 12 different flavors.
Wooden Advent Calendars
While food and beverage calendars meant to be discarded once the holidays are over, these Wooden Advent Calendars can be reused year after year.
Crafty Advent Calendars
The holiday season is the perfect time to get "crafty." From paint to felting to baking, these advent calendars will inspire your creative spirit during the holidays.
This 12 day advent calendar includes paints, brushes, markers and more.
Photo Credit: www.uncommongoods.com
Amanda Watson's kit is a crafty take on the traditional Advent calendar that provides a merry new design to stitch every day from the first of December to the 25th. Amanda's easy-to-follow instructions are welcoming to newbies, and with 12 different stitches, this is also an ideal project for needlers who want to learn some new techniques. 
Photo Credit: kidscrafts.org
"Our Advent Calendar includes 25 different felt ornament sticker craft kits to keep your little ones busy every day in December. There's no sewing or glue required, kids can follow the picture instructions and create ornaments all on their own." 
Photo Credit: Williams Sonoma
Treat your favorite baker to 24 days of holiday happiness. Our festively decorated advent calendar is filled with two dozen numbered boxes that each hold a special surprise. From cookie cutters to spatulas, piping bags, gift bags, decorating tips and more, the goodies are guaranteed to inspire creative baking.
Other Advent Calendars
From toys to make up to socks, a collection of other advent calendars to make this season merry and bright.
A huge thank you to my friend Johnna from In Johnna's Kitchen for mentioning some of these that she saw on the Today Show Advent Calendar list. (For the Swiftie fans, there's a Taylor Swift Calendar on the Today Show list!)
Other Holiday Traditions
Looking for a gluten free gingerbread house. Click this link to my article to find Michigan made and other gluten free gingerbread kits available nationwide.
Question: What would be your favorite kind of gluten free advent calendar? If you could have 24 days of some item or food, what would it be?
Do You Earn Commission if I Buy an Advent Calendar Through One of your Links?
As of right now, I do not. While I am an Amazon affiliate, none of these are Amazon links. My goal is to simply help you find a gluten free advent calendar you'll enjoy, so you can participate in holiday traditions.
*Note- You can search for advent calendars using my Amazon Storefront. I do earn a small commission when you purchase through those links and the search bar.